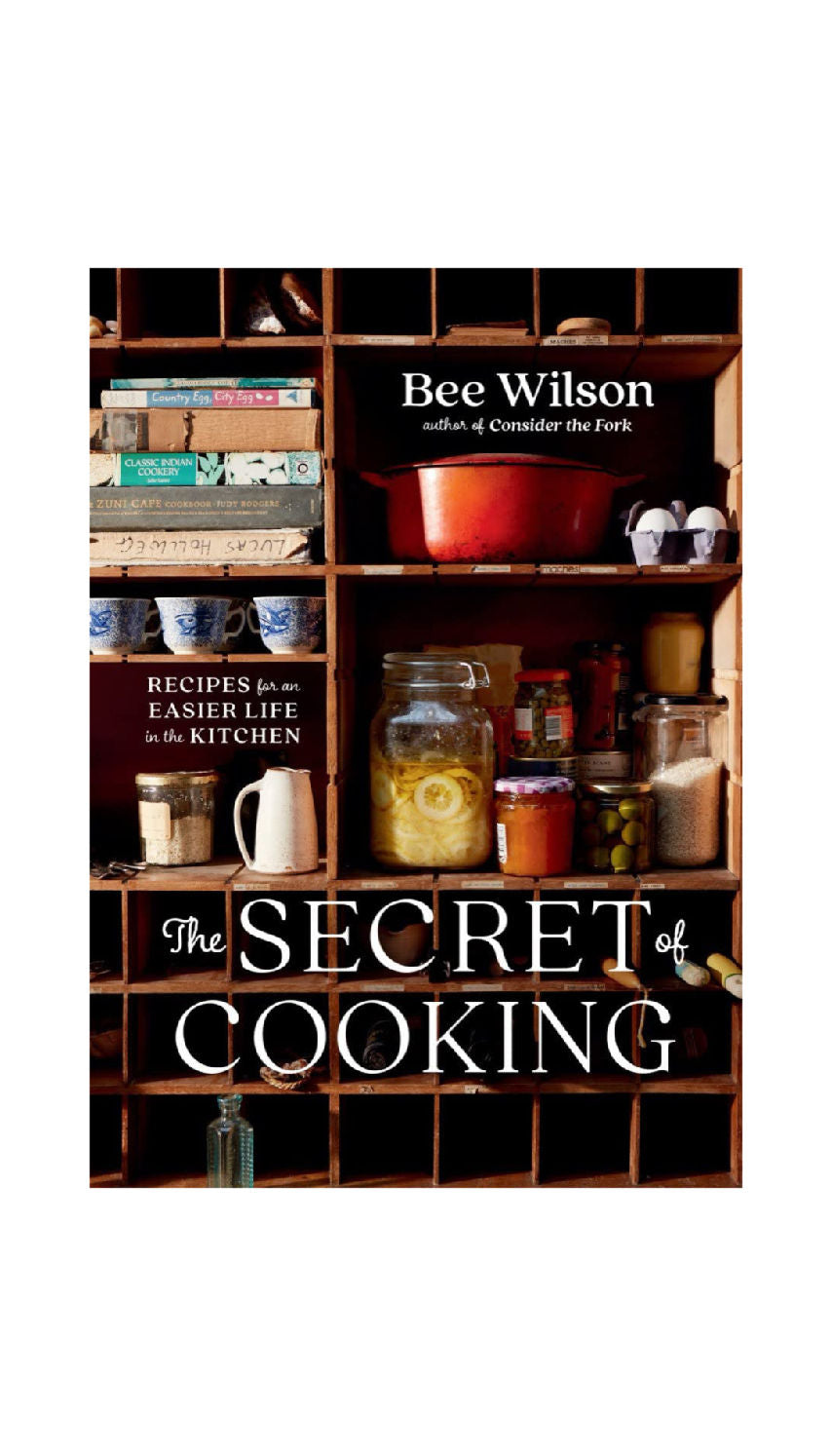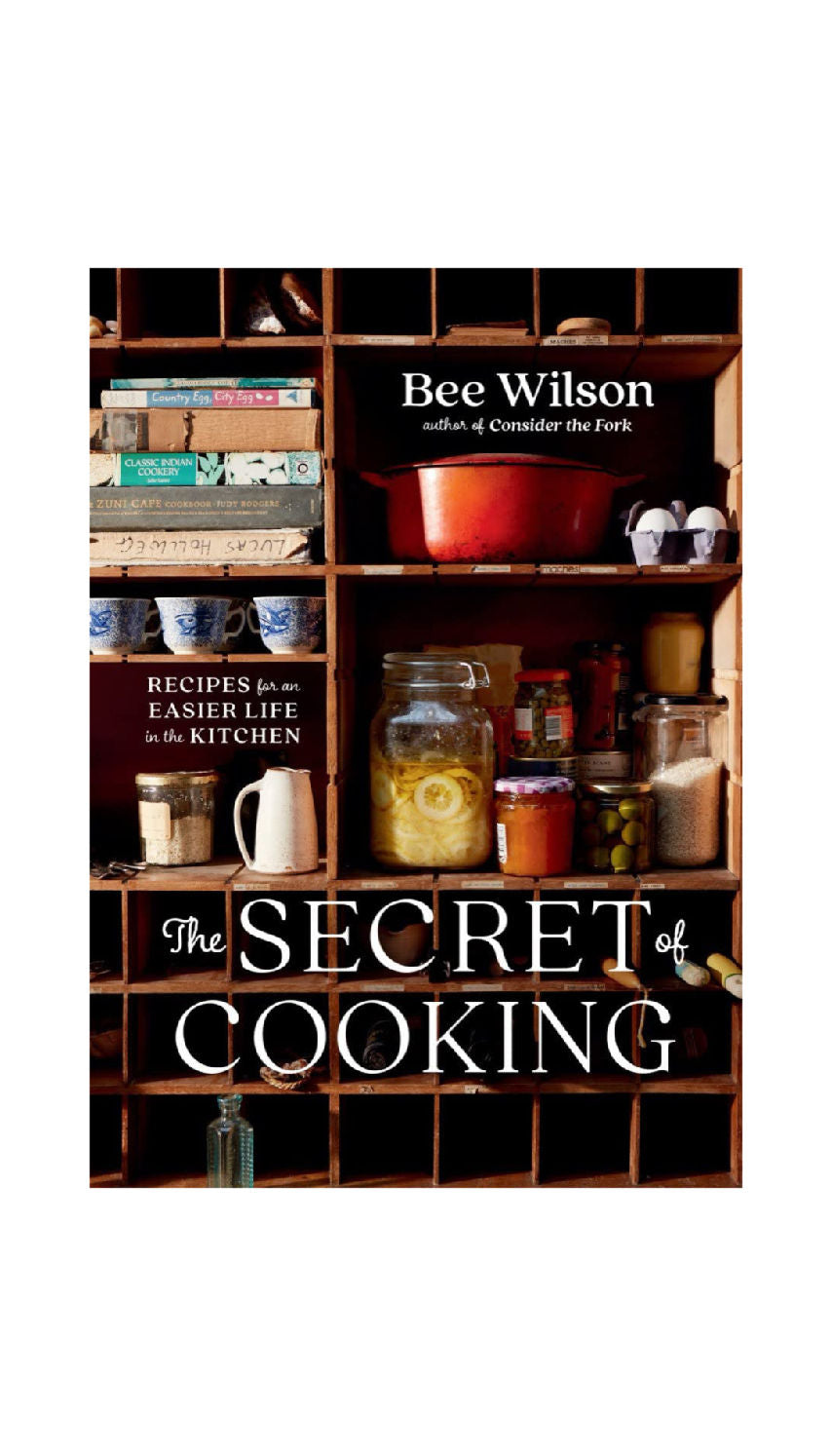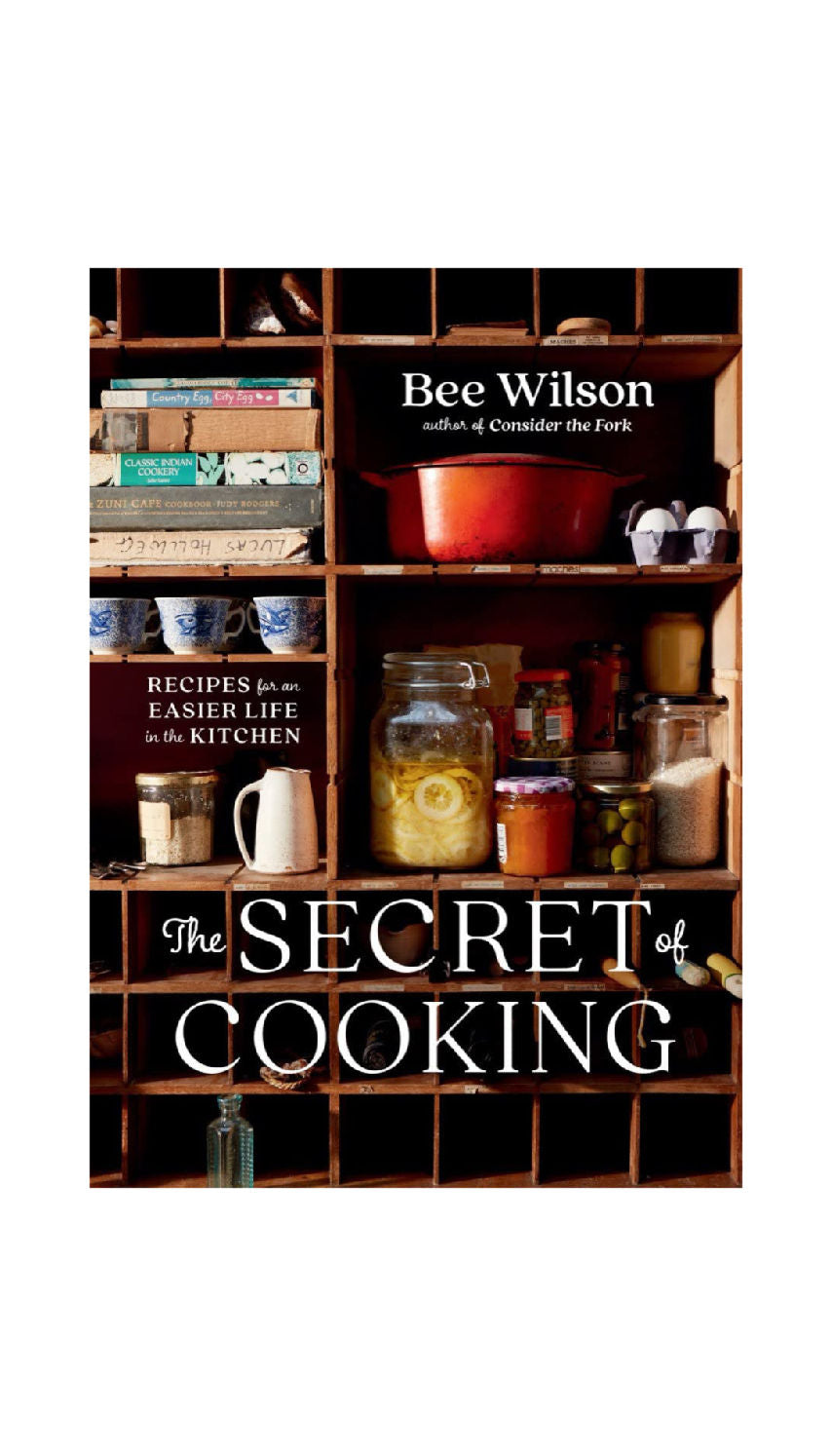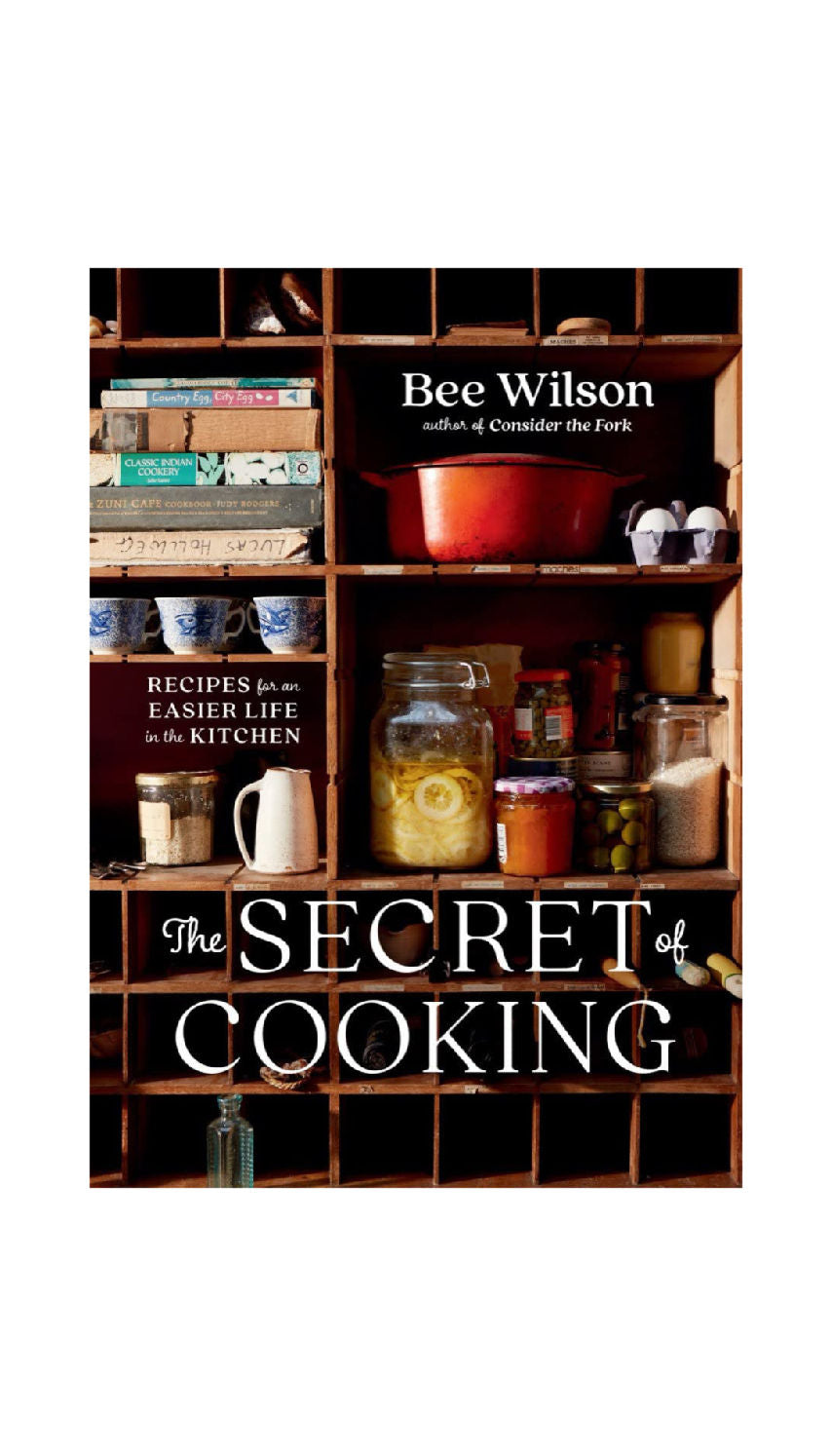 The Secret of Cooking
In The Secret of Cooking: Recipes for an Easier Life in the Kitchen, Bee Wilson says something that truly resonates:
"I sometimes think how crazy it is that we spend so long talking about cooking as a problem (it supposedly takes too much time, costs too much, is too difficult) and so little time talking about all the things to which it provides cures (soothing a busy mind, bringing friends together, helping us eat more vegetables). Consider cooking not as a problem but as a remedy, and it becomes easier to find the motivation to do it...
For most of us, daily cooking needs to be much, much easier and more streamlined or it won't happen at all. One of the biggest secrets of cooking is that it doesn't have to be as complicated as we often make it." 

In a word: Yup. 
The Secret of Cooking works as a culinary companion to simplify cooking while making it more enjoyable, it's packed with solutions for how to make life in the kitchen work better for you, whether you're cooking for yourself or for a crowd.

Do you wish you could cook more, but don't know where to start? Bee Wilson has spent years collecting cooking "secrets": ways of speeding cooking up or slowing it down, strategies for days when you are stretched for time, and other ideas for when you can luxuriate in kitchen therapy. Bee holds out a hand to anyone who wants doable, delicious recipes, the kind of unfussy food that makes every day taste better: quick feasts from a can of beans; fast, medium, and slow ragus; and seven ways to cook a carrot.
Alongside thoughts on how to cook when you're alone, with children, or just plain tired, Bee offers 140 recipes including:
the simplest chicken stew even the pickiest of eaters (aka children) will love

Zucchini and Herb Fritters, a Grated Tomato and Butter Pasta Sauce (with or without shrimp), and other ways of making your box grater work for you

salads to savor, like a tuna salad with anchovy dressing

leisurely projects like an Aromatic All-Purpose Curry Powder and quicker food for friends (try Bulgar and Eggplant Pilaf with pistachio and lemon)

the loveliest red curry sauce you can make in your instant pot

universal desserts, or those gluten-free and dairy-free sweets that you can serve no matter who comes over, like a Vegan Pear, Lemon, and Ginger Cake
With advice on seasoning, cleaning up, and choosing the best equipment, Wilson reimagines modern cooking and brings the spark back into everyday meals. As Bee says, "There's still magic in the kitchen, if you know where to look."
Shall we cook?
Details:
Hardcover / 432 pages

Published 26 September 2023