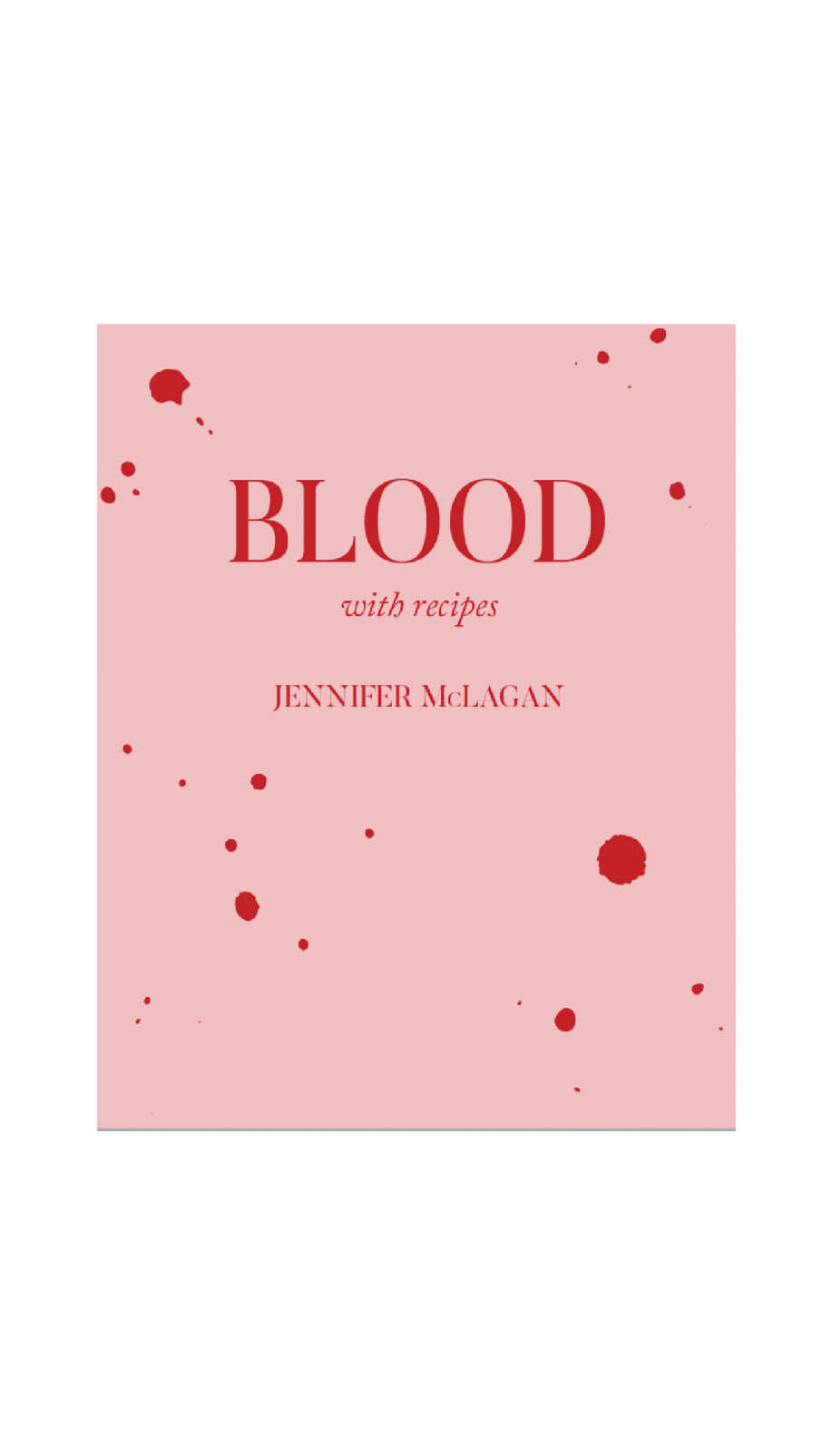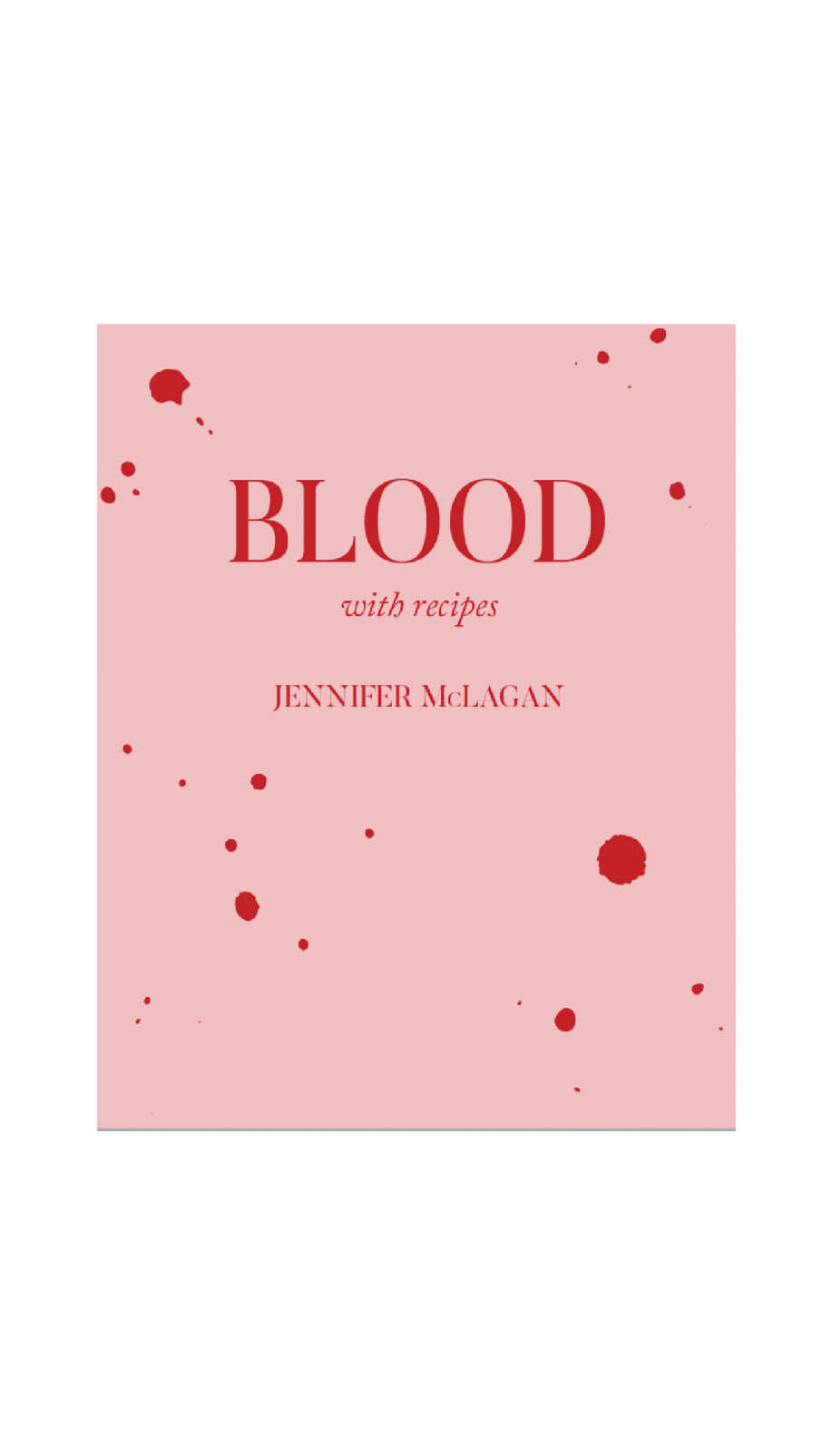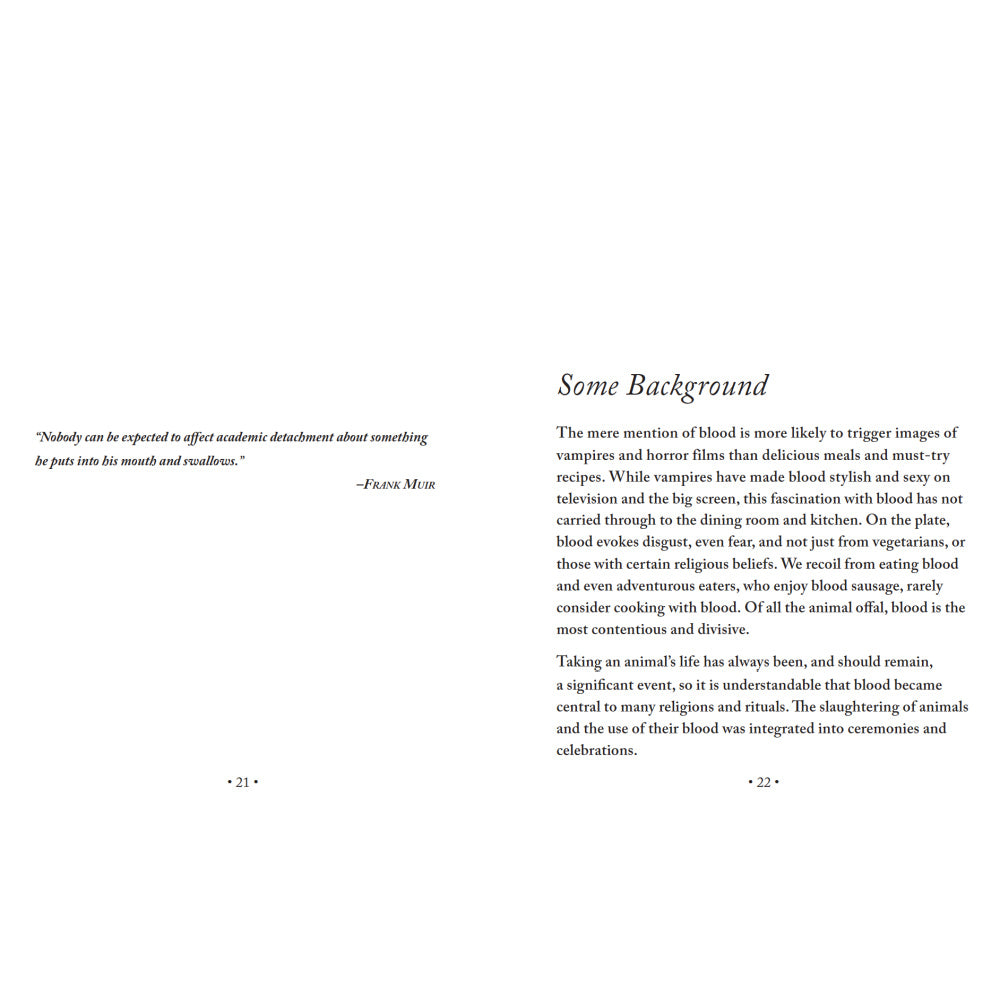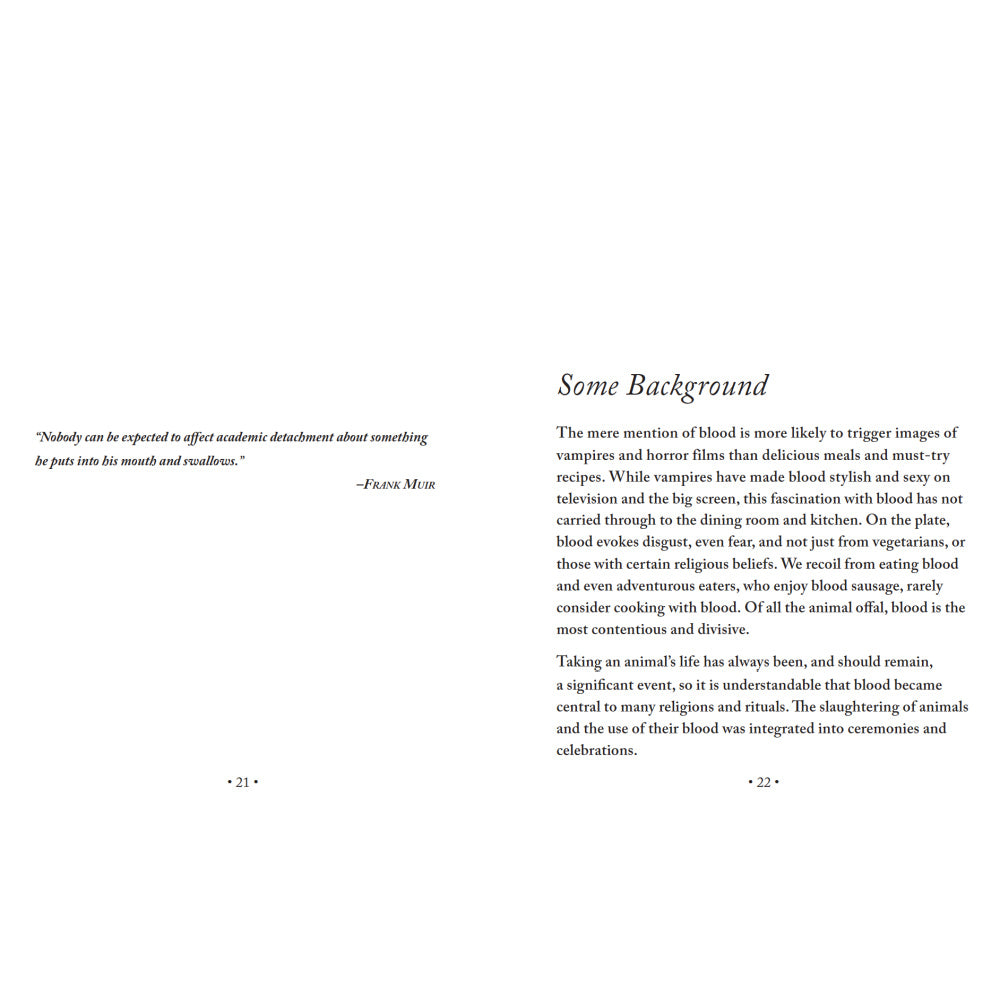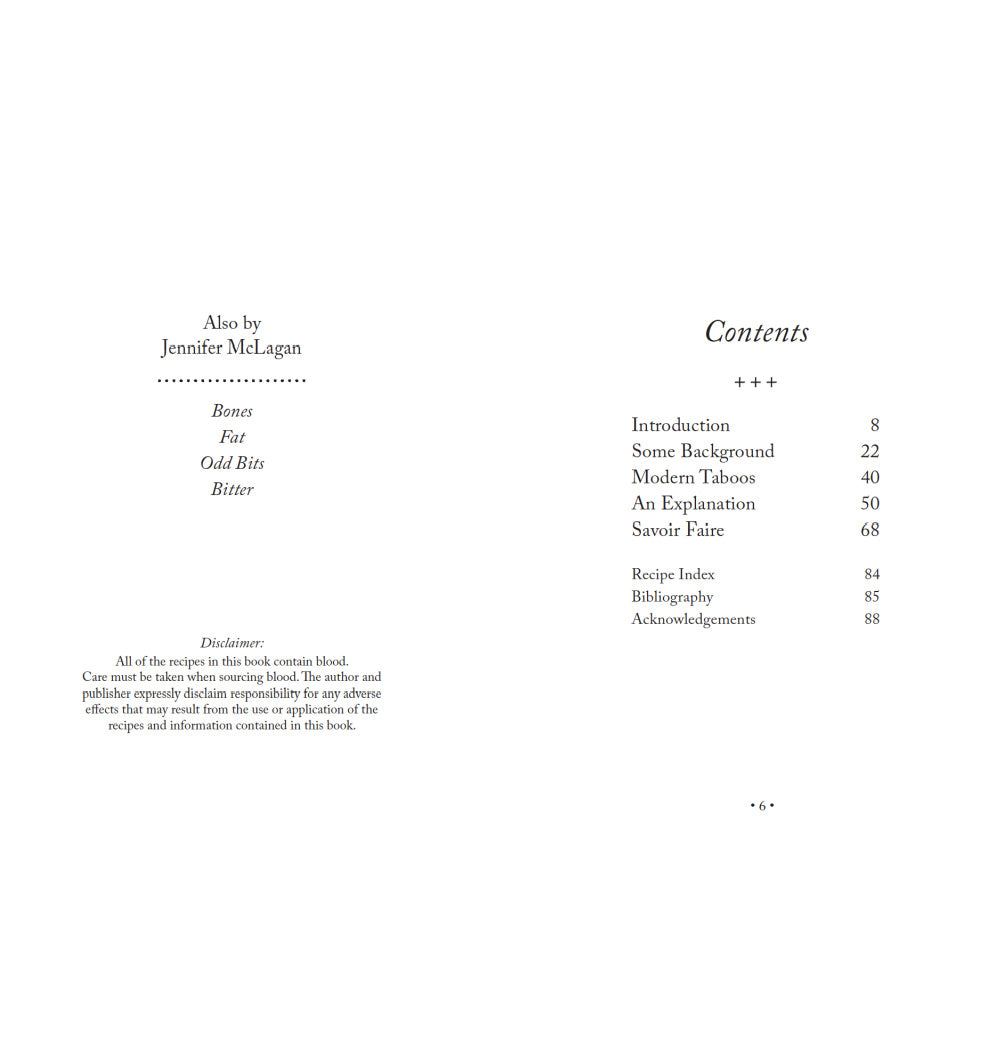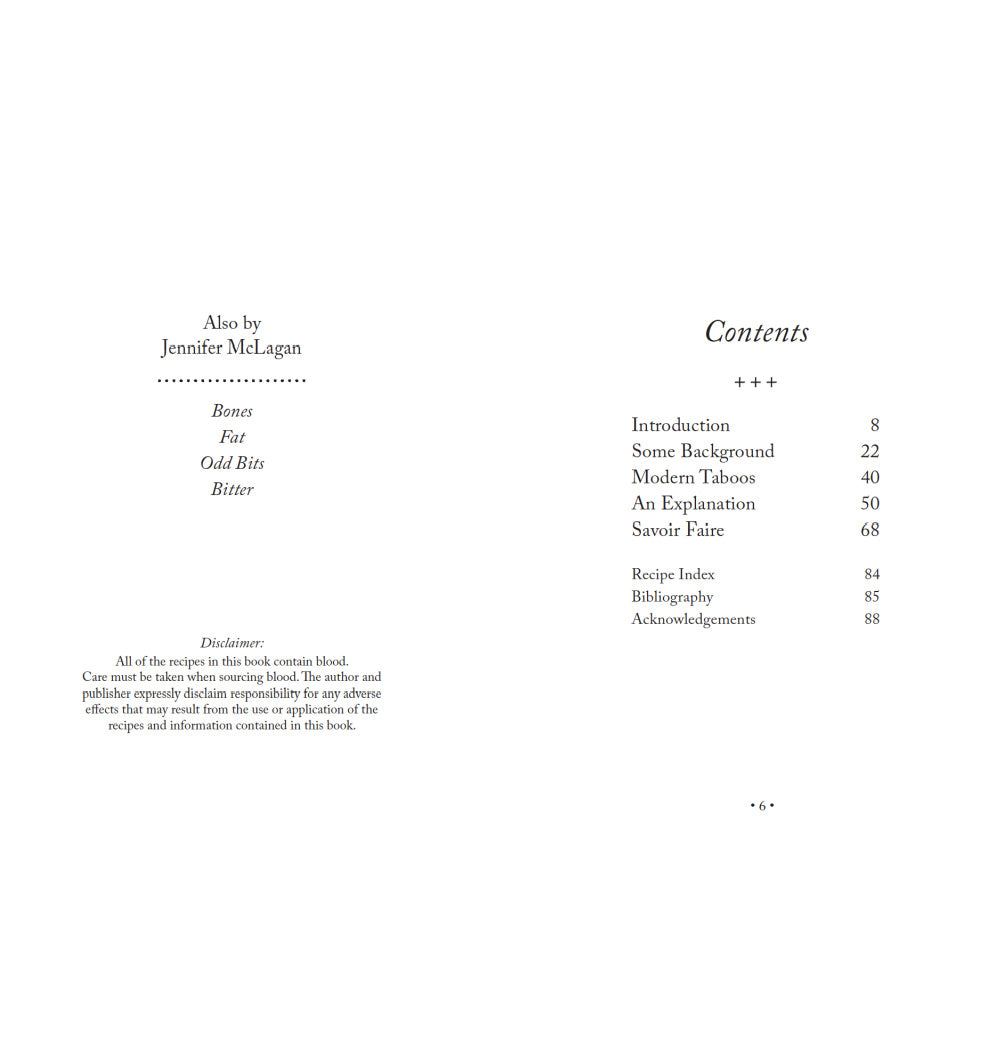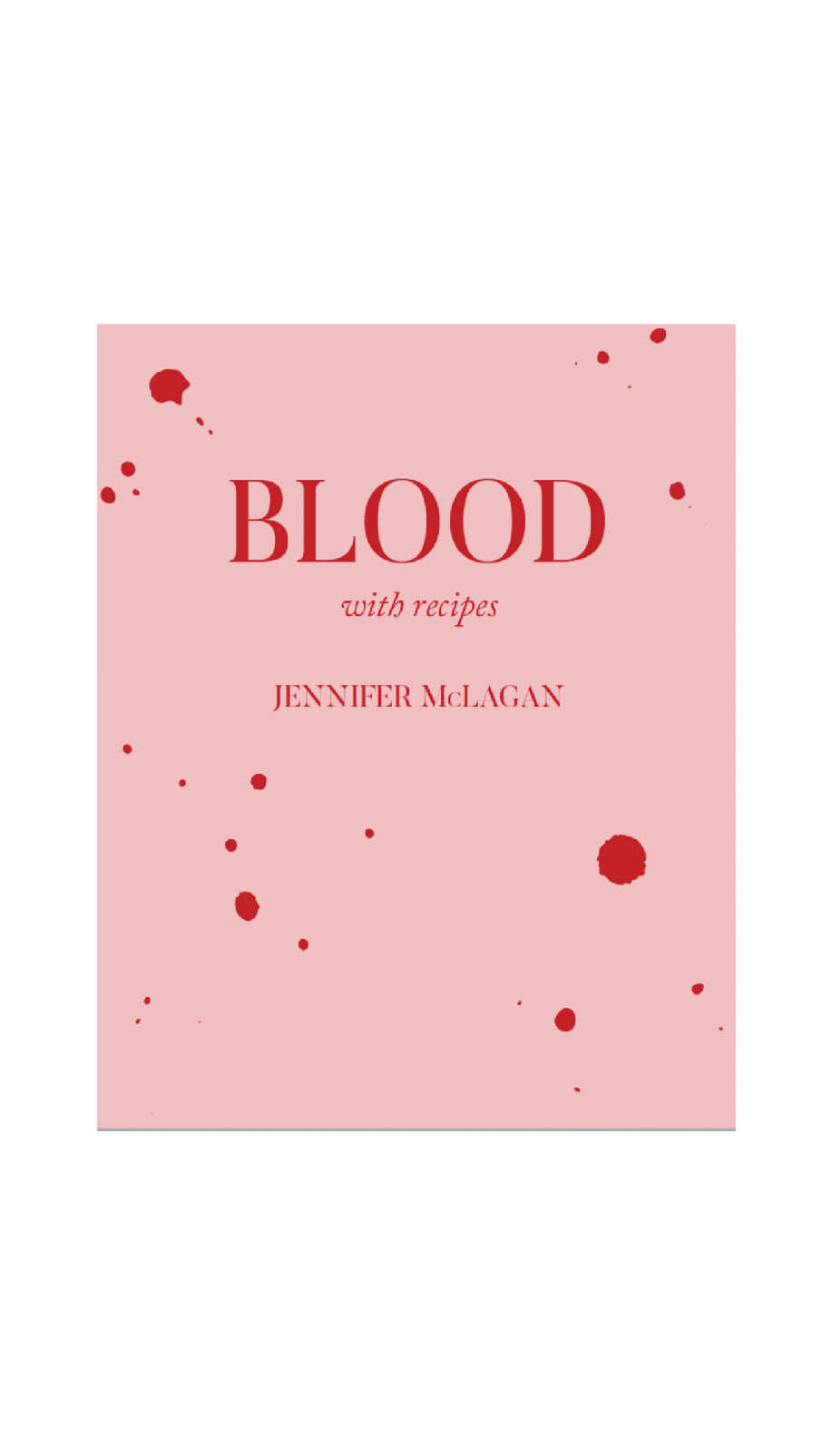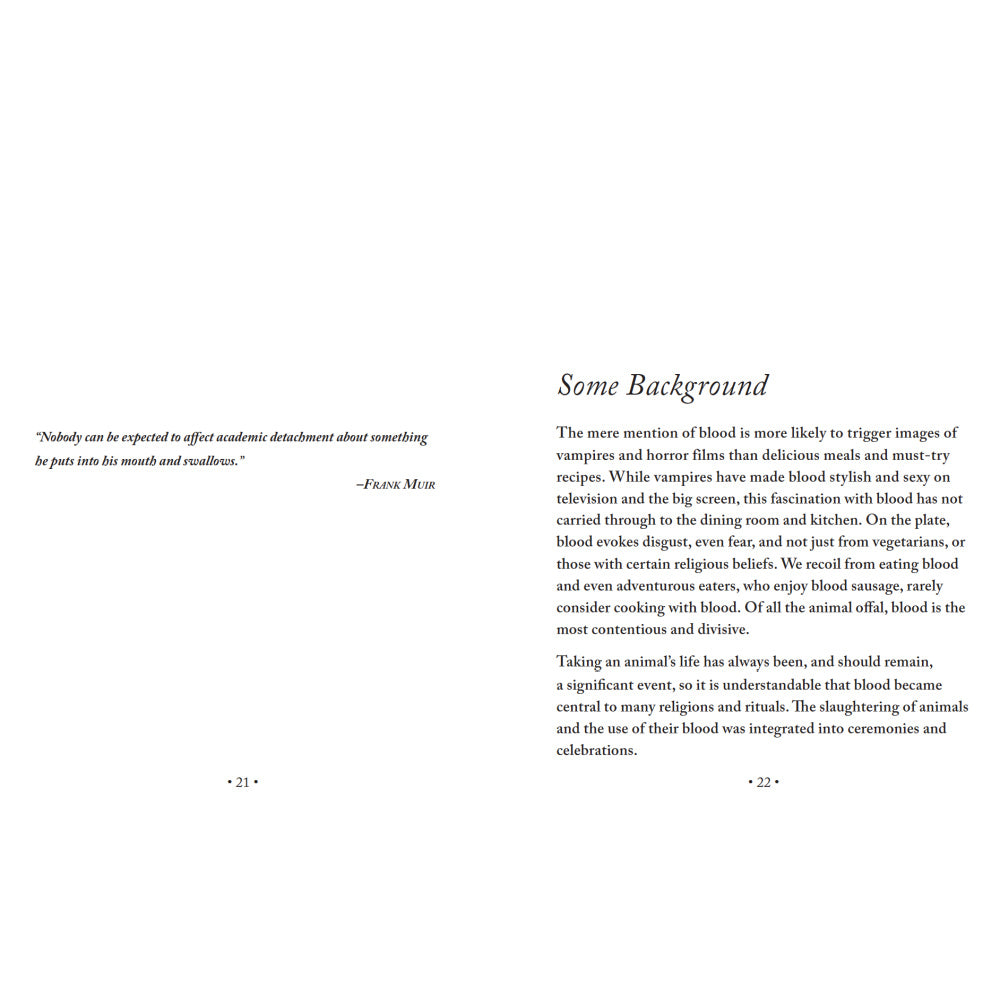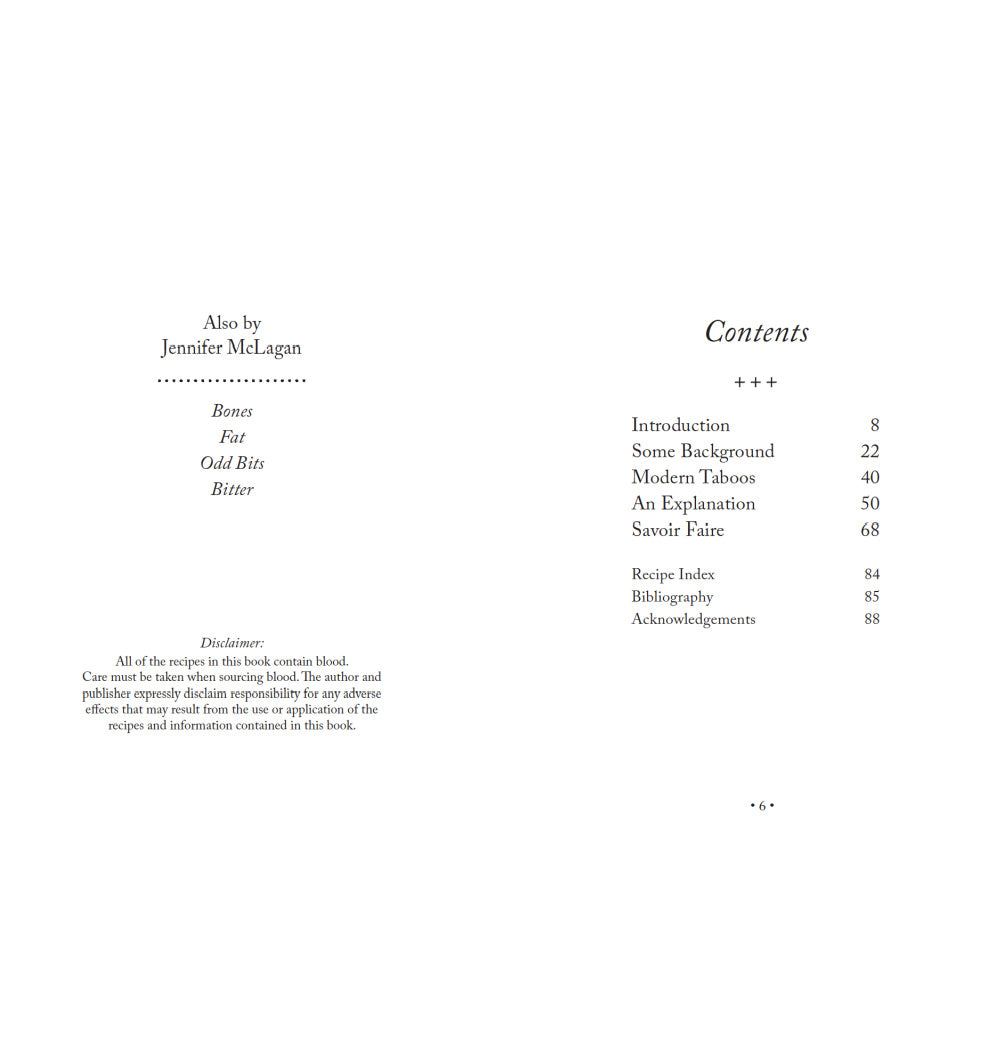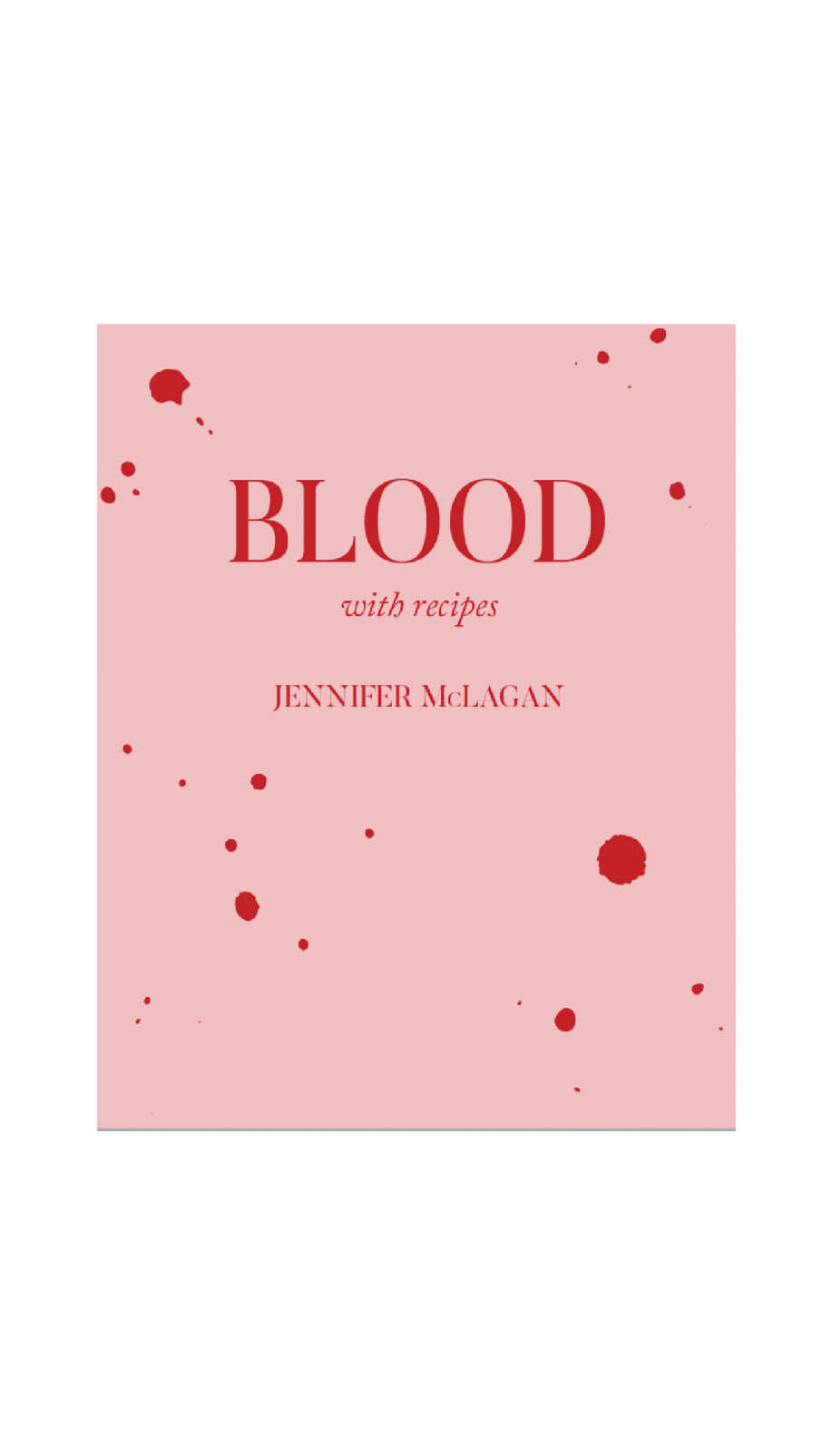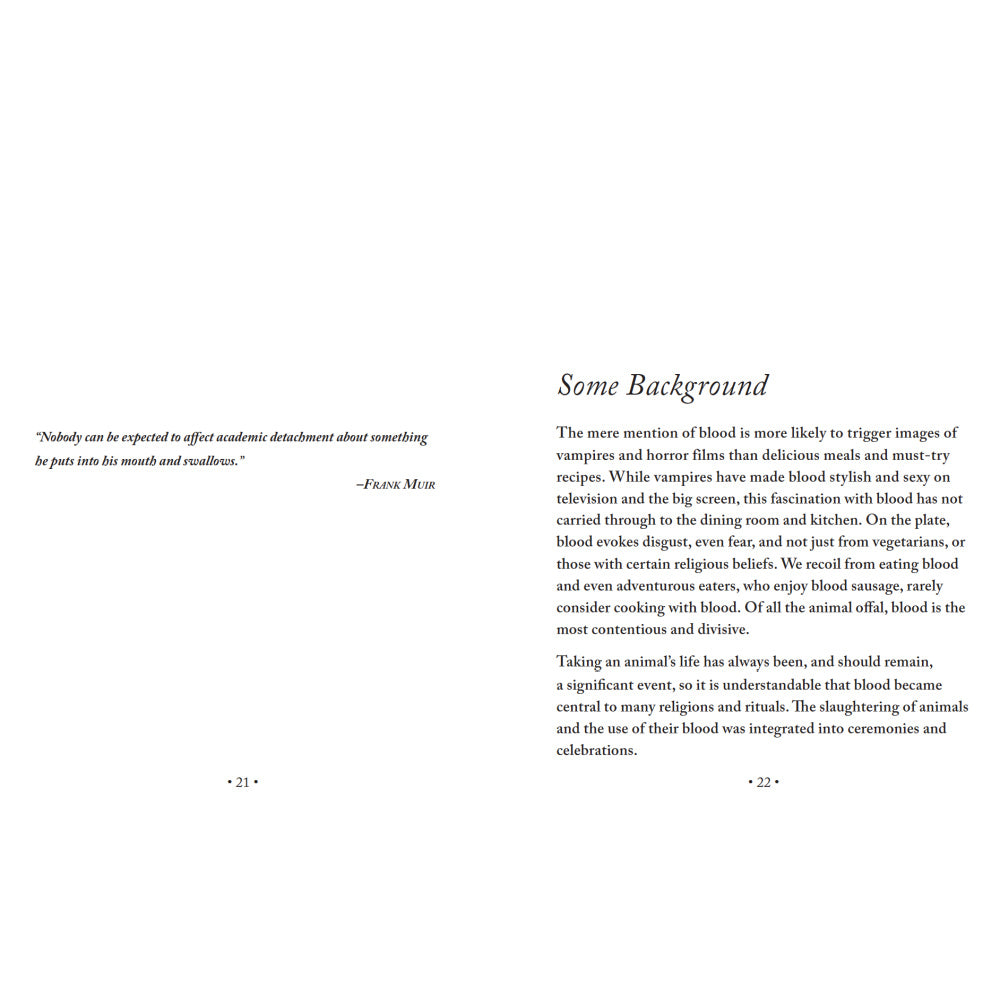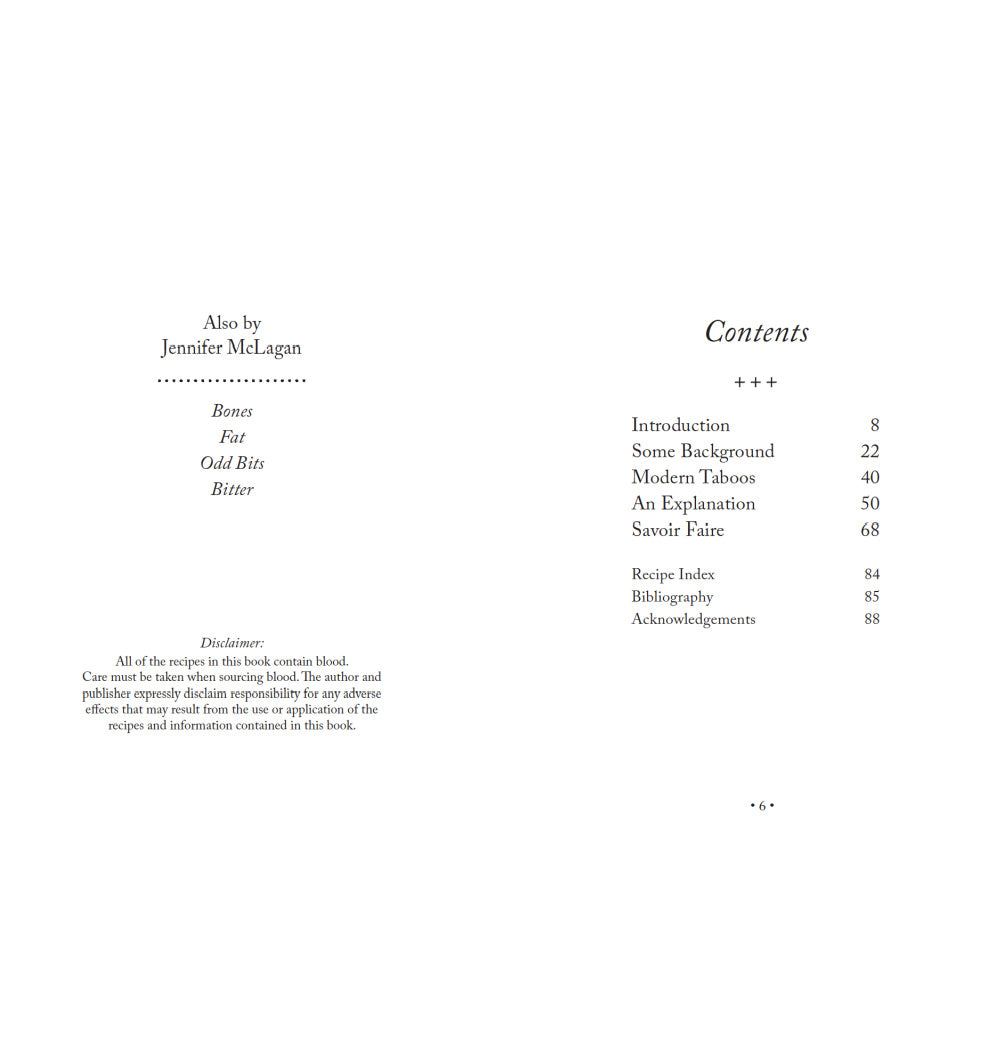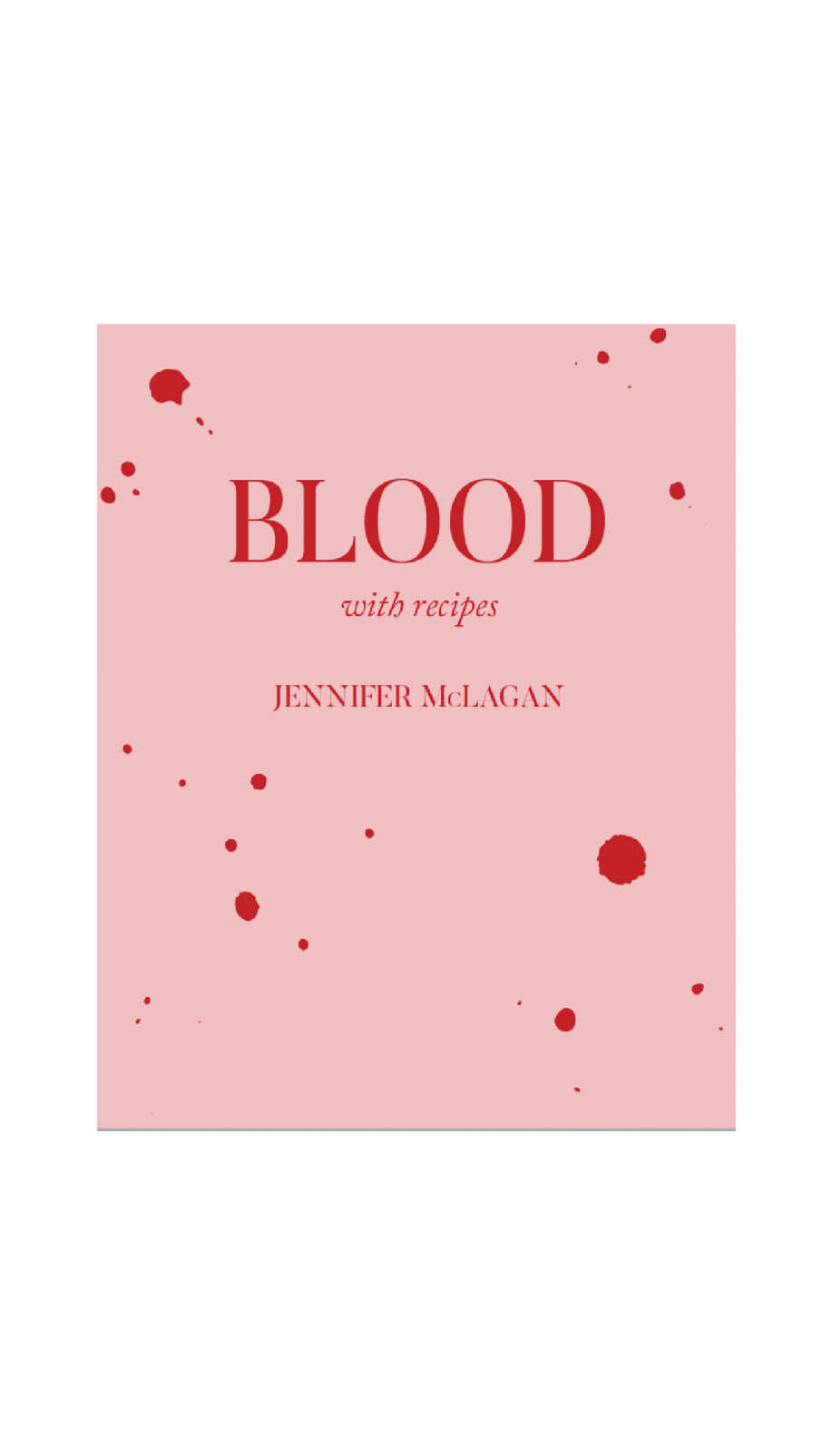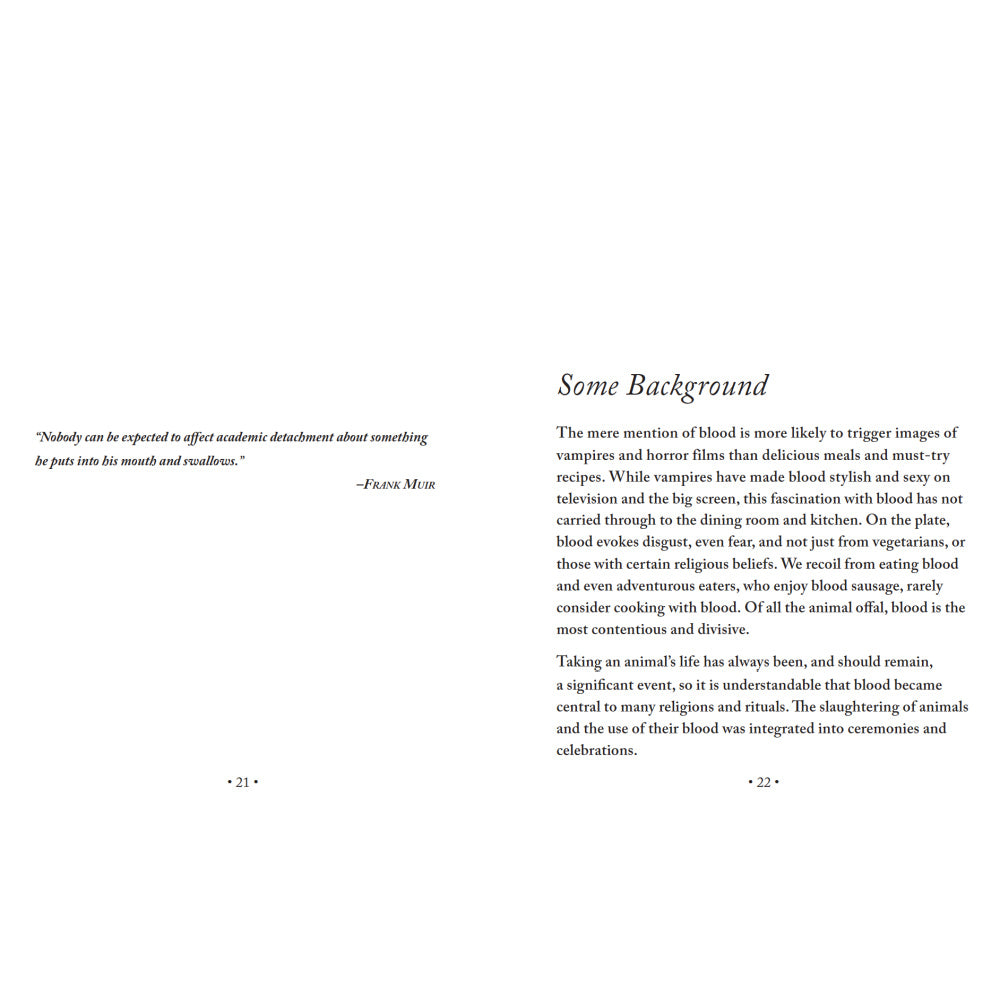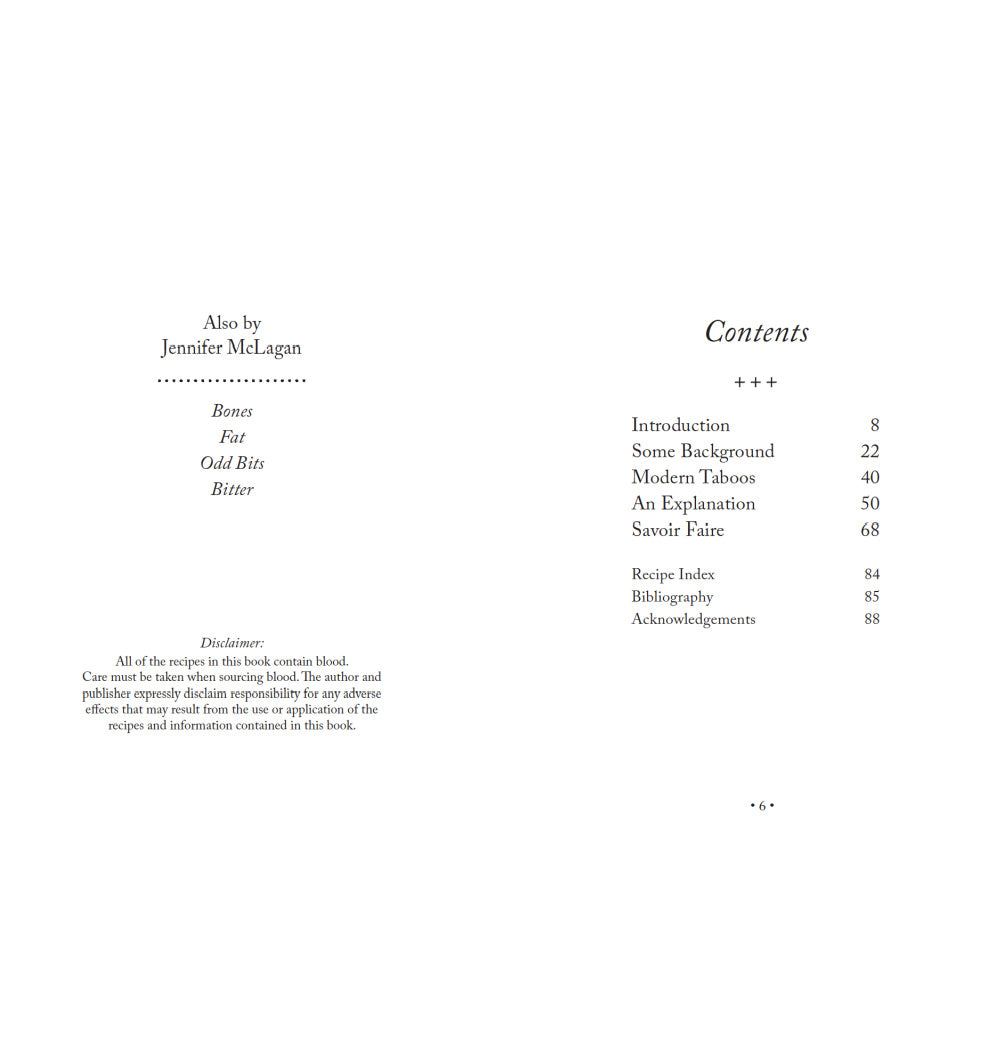 Blood
Blood makes a tight case for using this abundant but often discarded ingredient. Through historical, science-based and cultural contexts, Jennifer McLagan demystifies the art of cooking with your butcher's most misunderstood product, in less than 90 pages.
Details:
• includes 2 dozen copiously tested recipes and line drawings throughout.
• writer, chef and cooking advocate, Jennifer McLagan is the author of the widely acclaimed books Bones, Fat, Odd Bits, Bitter and Les Os. She has won awards from the Beard Foundation, including Cookbook of the Year for Fat, as well as from the IACP and Gourmand International. Jennifer divides her time between Toronto and Paris.
• limited edition paperback Line drawings by Natalie Franke
Welcome to our homemade series of books. It started as a bit of a dare, then became a reality when the stars aligned. And as it turns out, making books is fun and a nice counterpoint to the wonderful world of retail.

Our goal is simple: we champion subjects that are underappreciated. As a big city business, we are cognizant of the high cost of eating well, and have a special place in our hearts for ingredients that are inexpensive and abundant. We publish slowly but surely. If you have an idea for us, please contact the publisher directly: mika@goodegg.ca