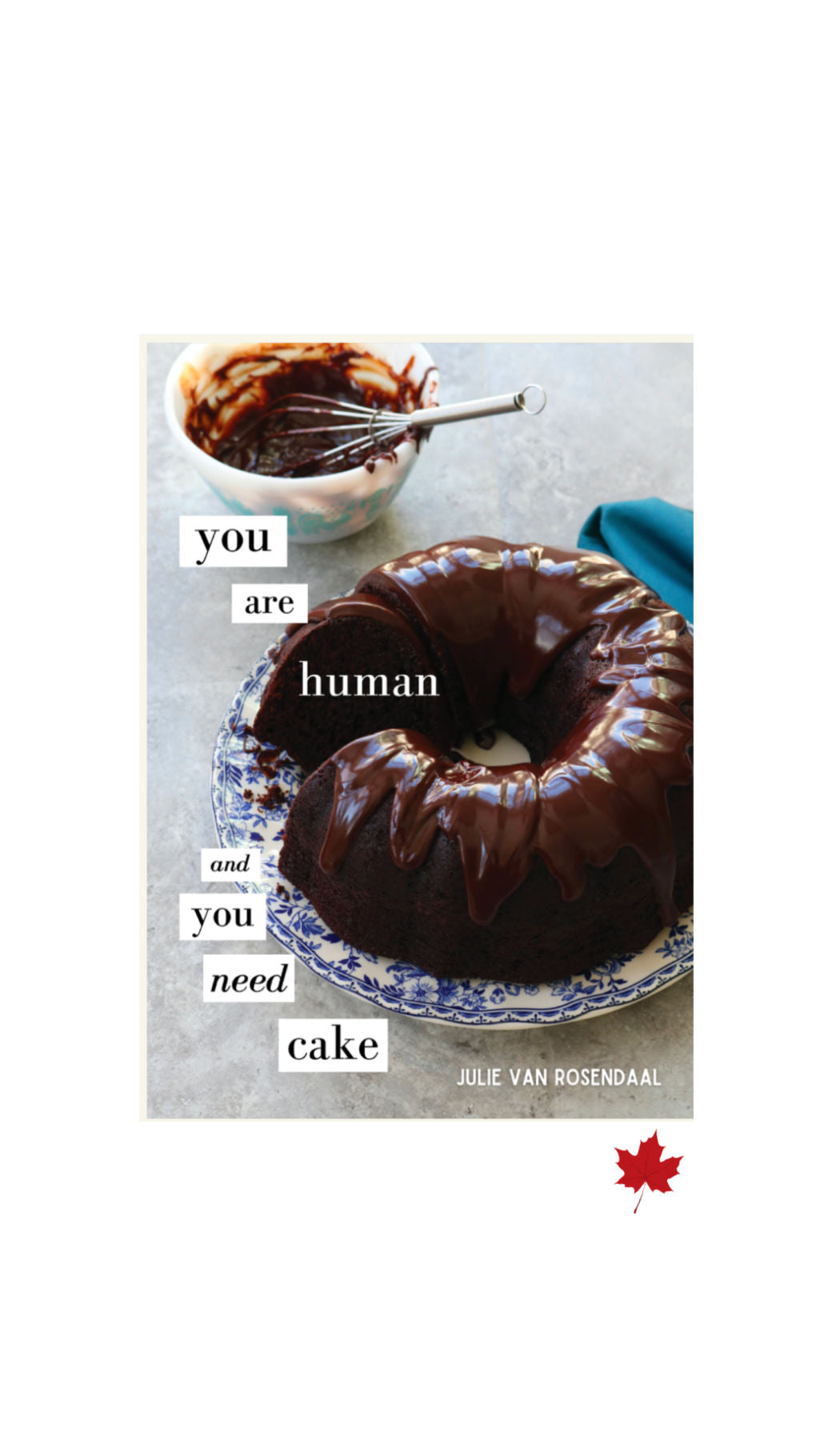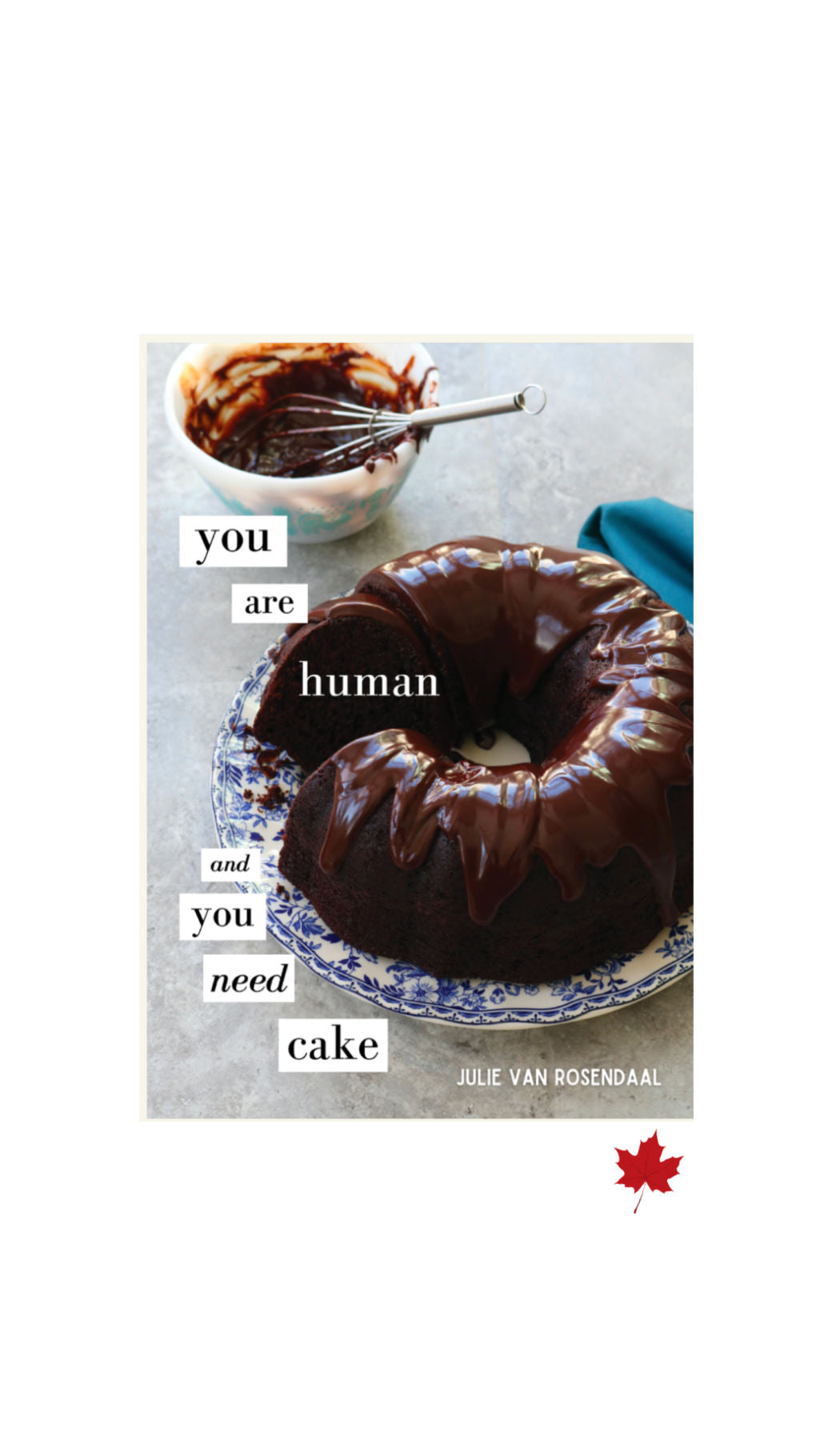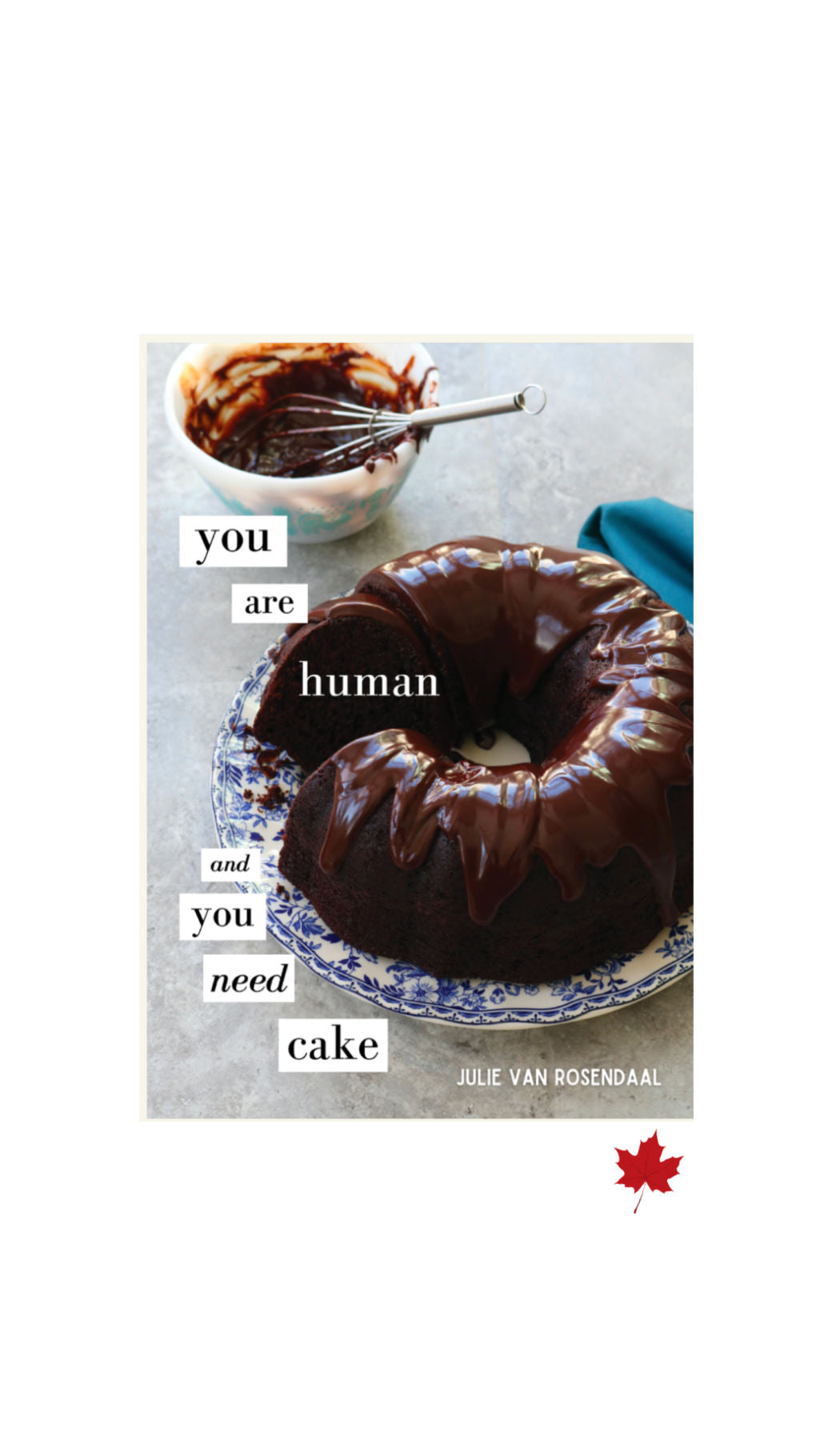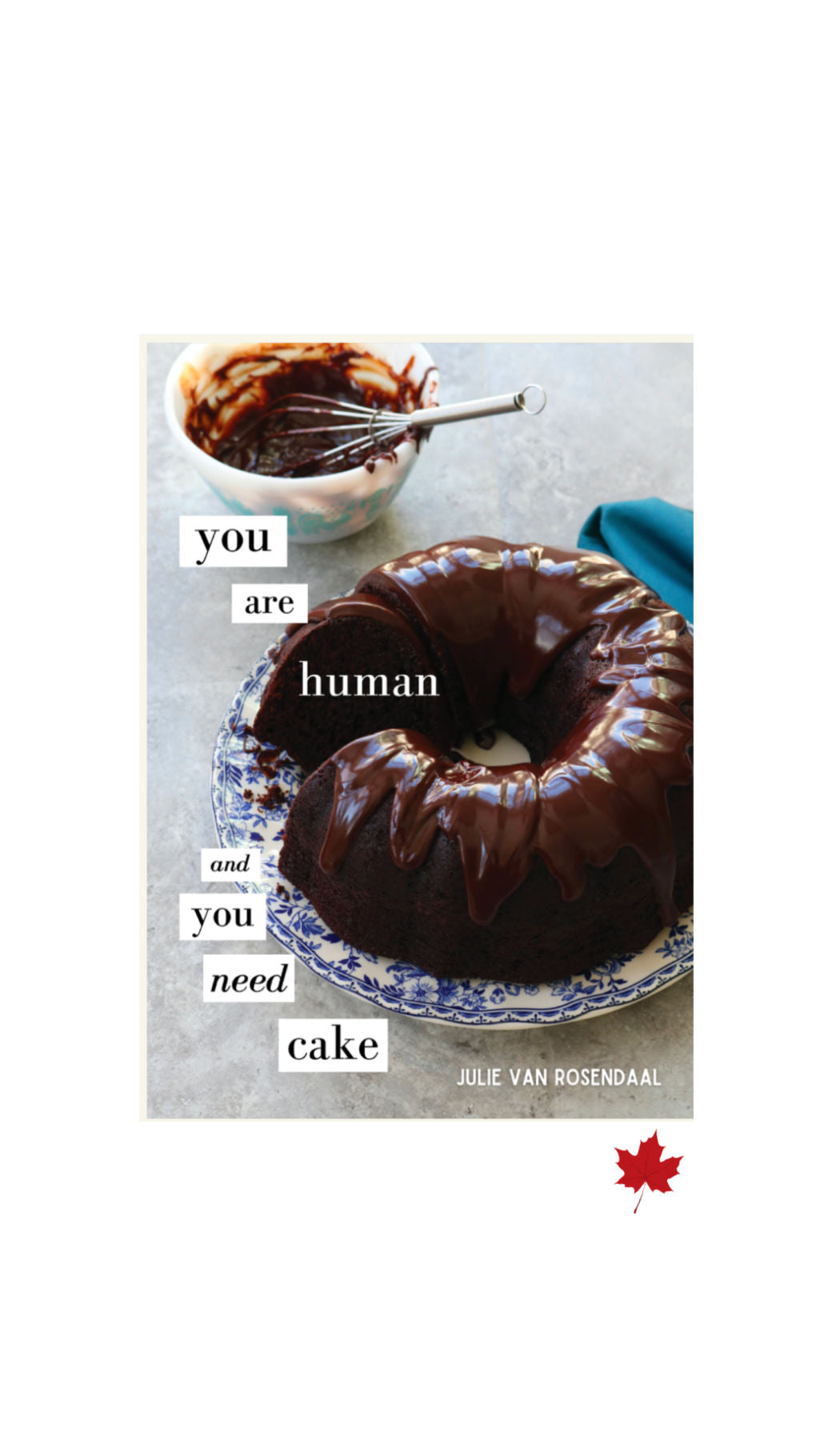 You Are Human and You Need Cake
Julie Van Rosendaal is the Calgary-based author of a dozen best-selling cookbooks. She's been a food columnist on CBC Radio for 17 years, writes about food for The Globe and Mail, Chatelaine and other publications, teaches, speaks and cooks at culinary schools and events (virtually and in real life), and has a very engaged audience on her social media channels and website, Dinner with Julie.
This cozy cakebook is her thirteenth cookbook and the third in her series of small-format, single-subject books. (Get in quick - the first batch we've got are signed by Julie herself!)
"Inspired by a nasty email turned blackout poem - and in the same format as Cookies I Have Loved and Dirty Food, with the same lay-flat exposed spine and stitching (in pink!) instead of glue for extra durability. I want you to use this book, and get it all sticky with batter and icing, because we are all human, and we could all use a little more cake."