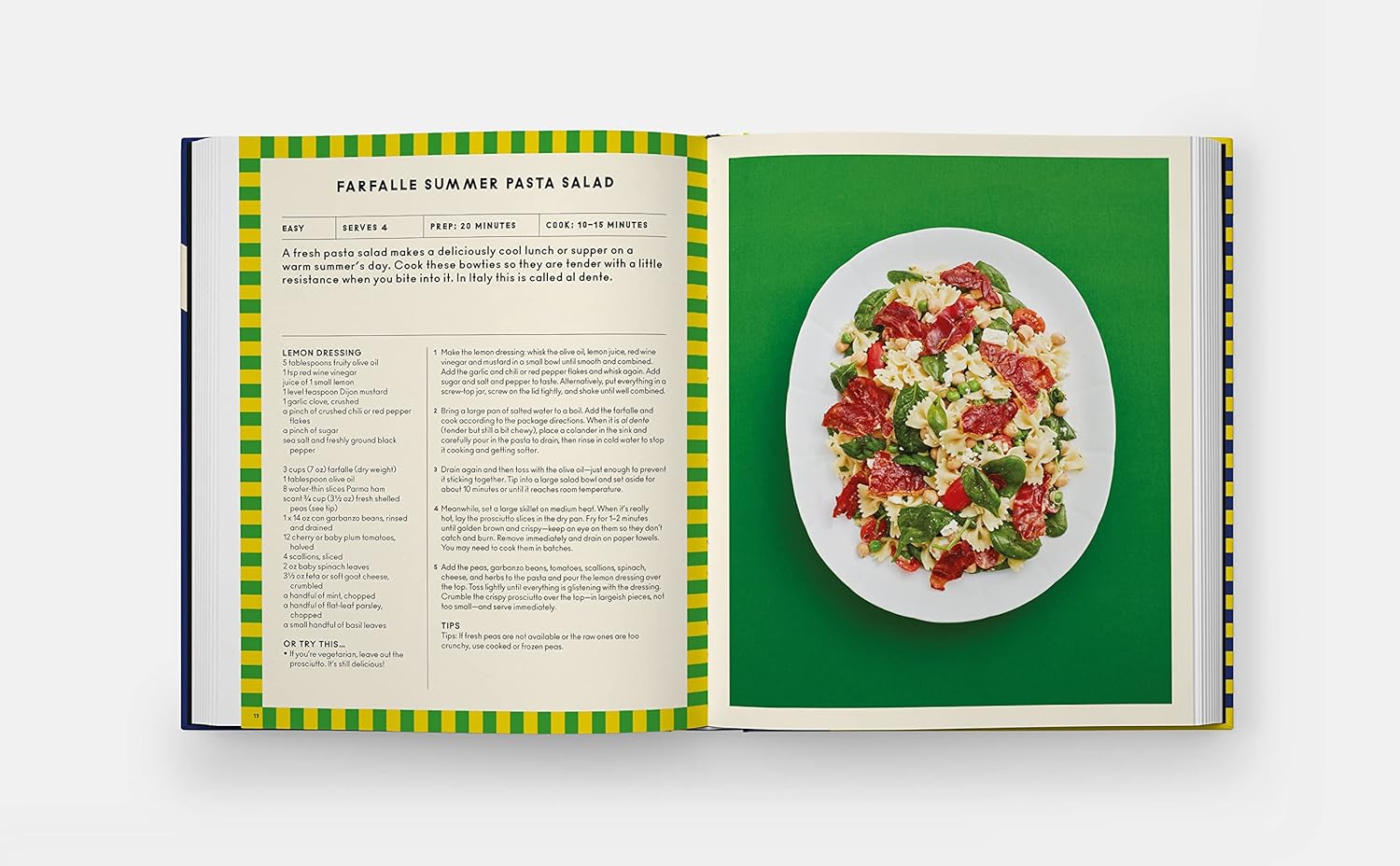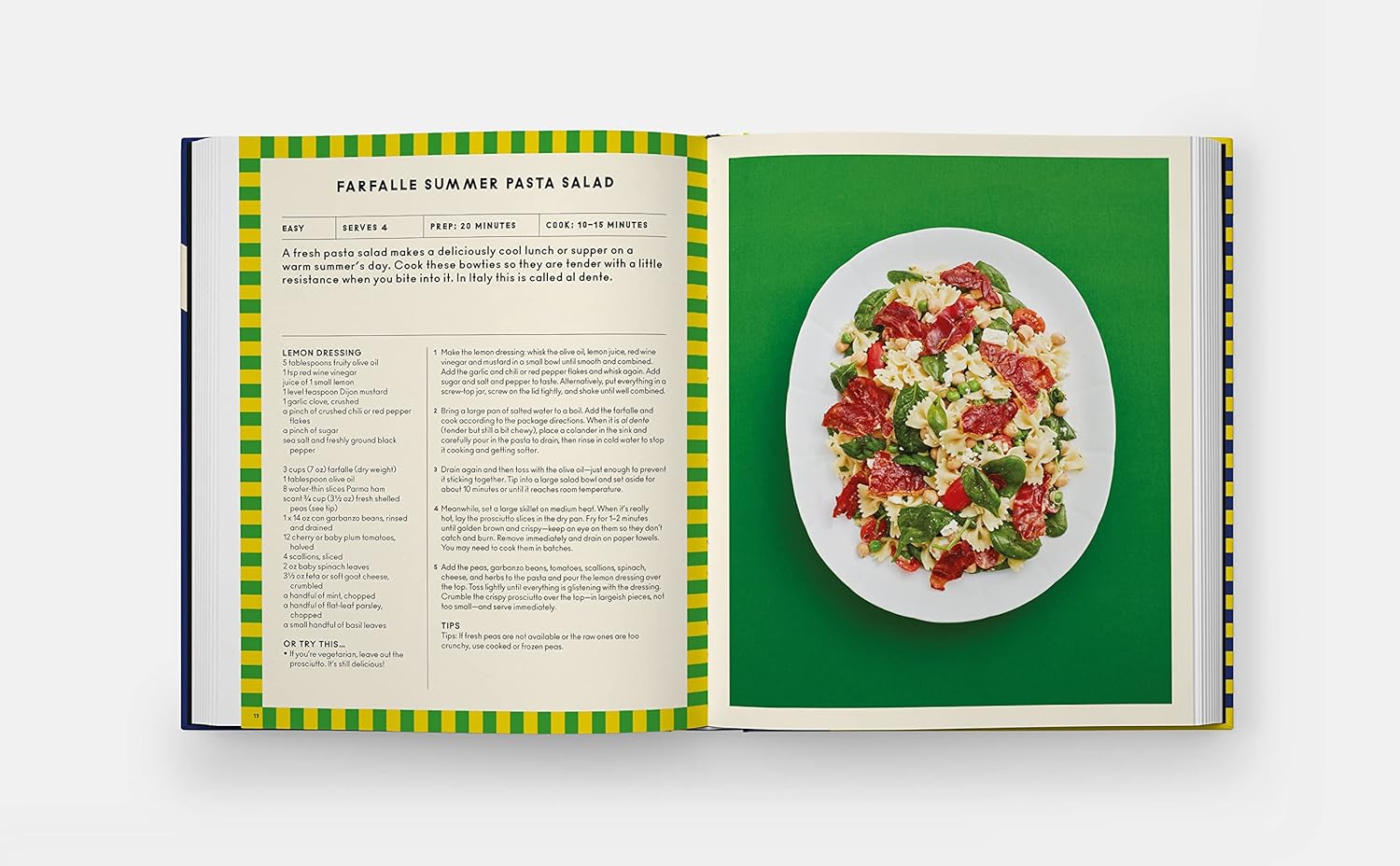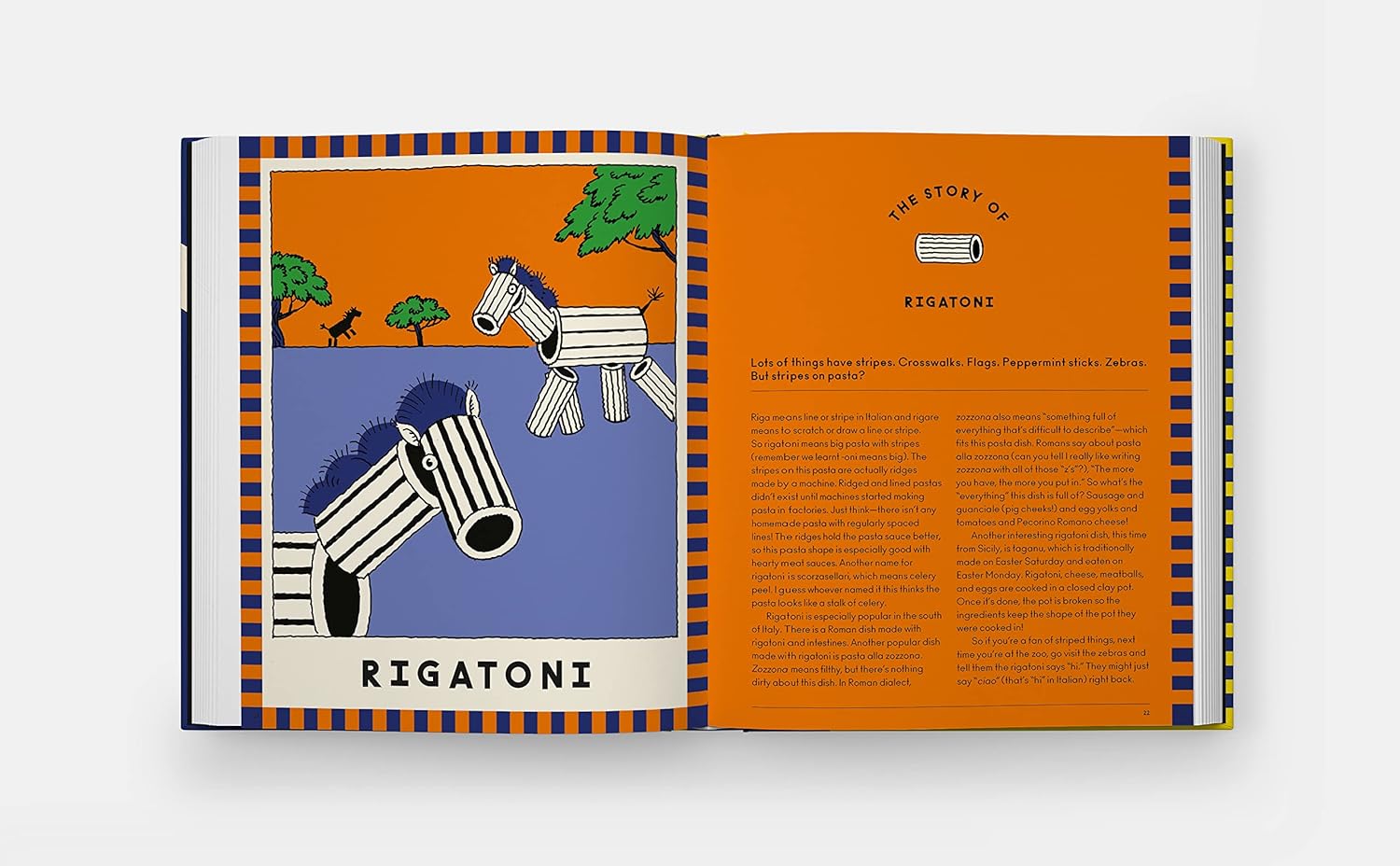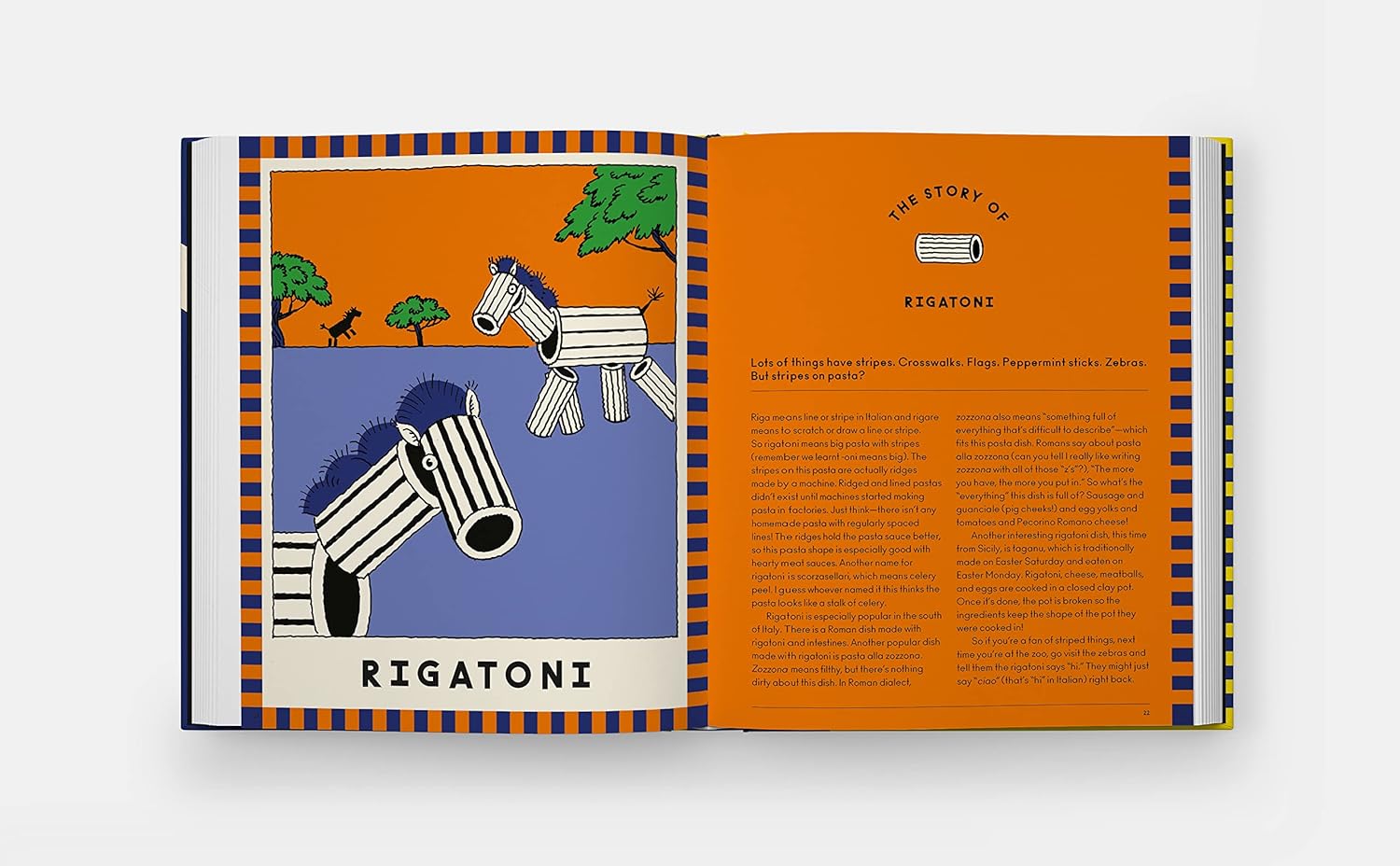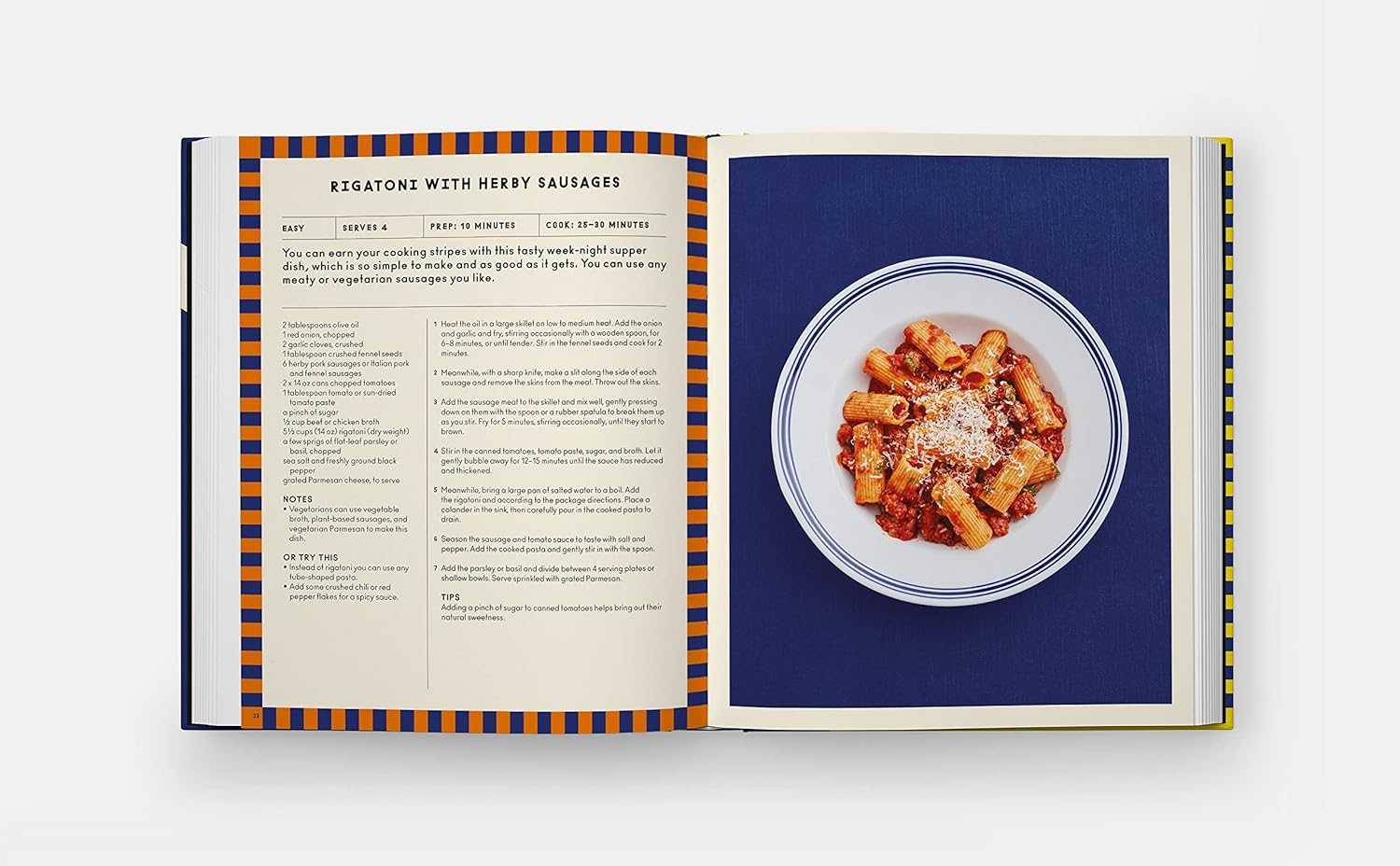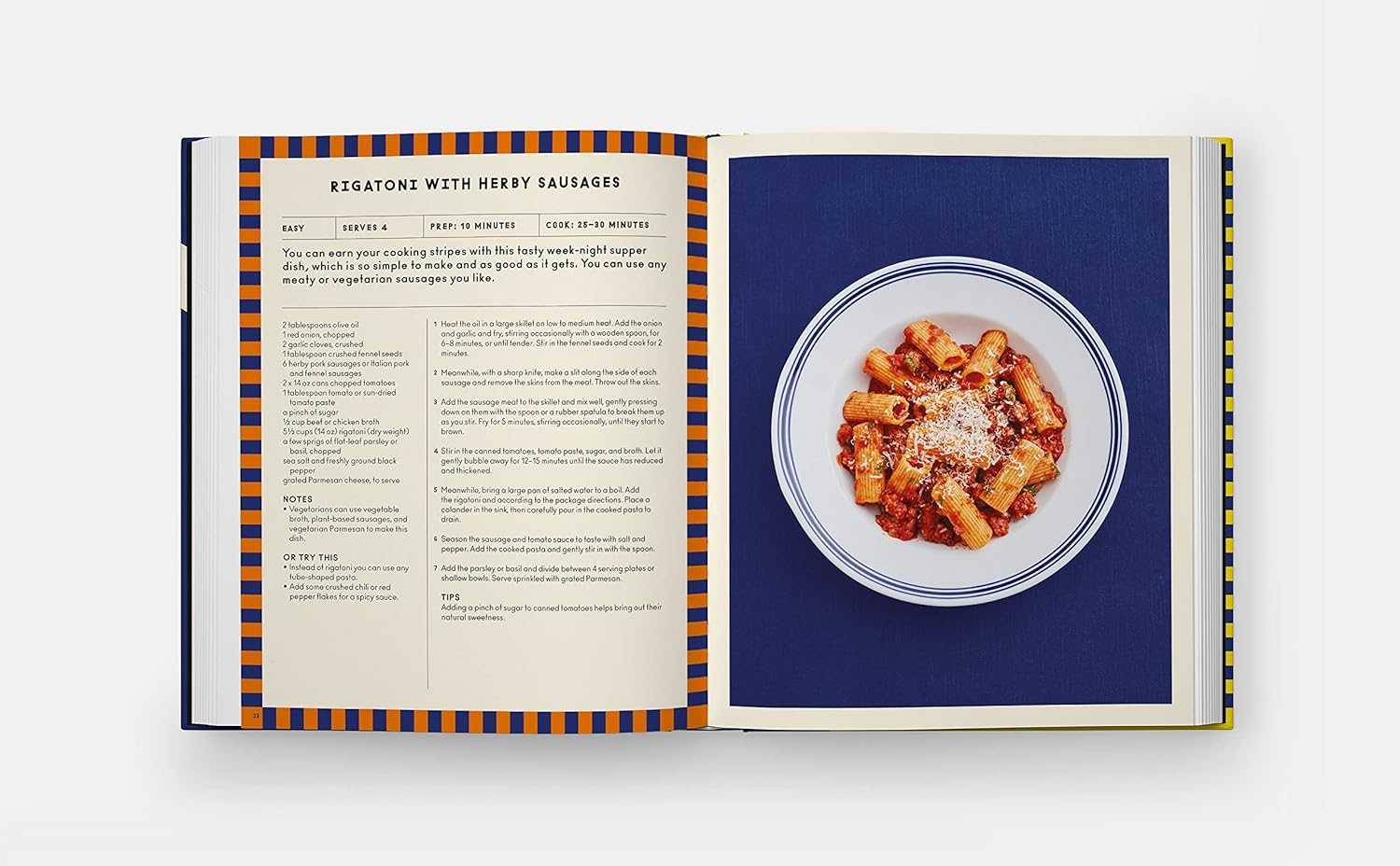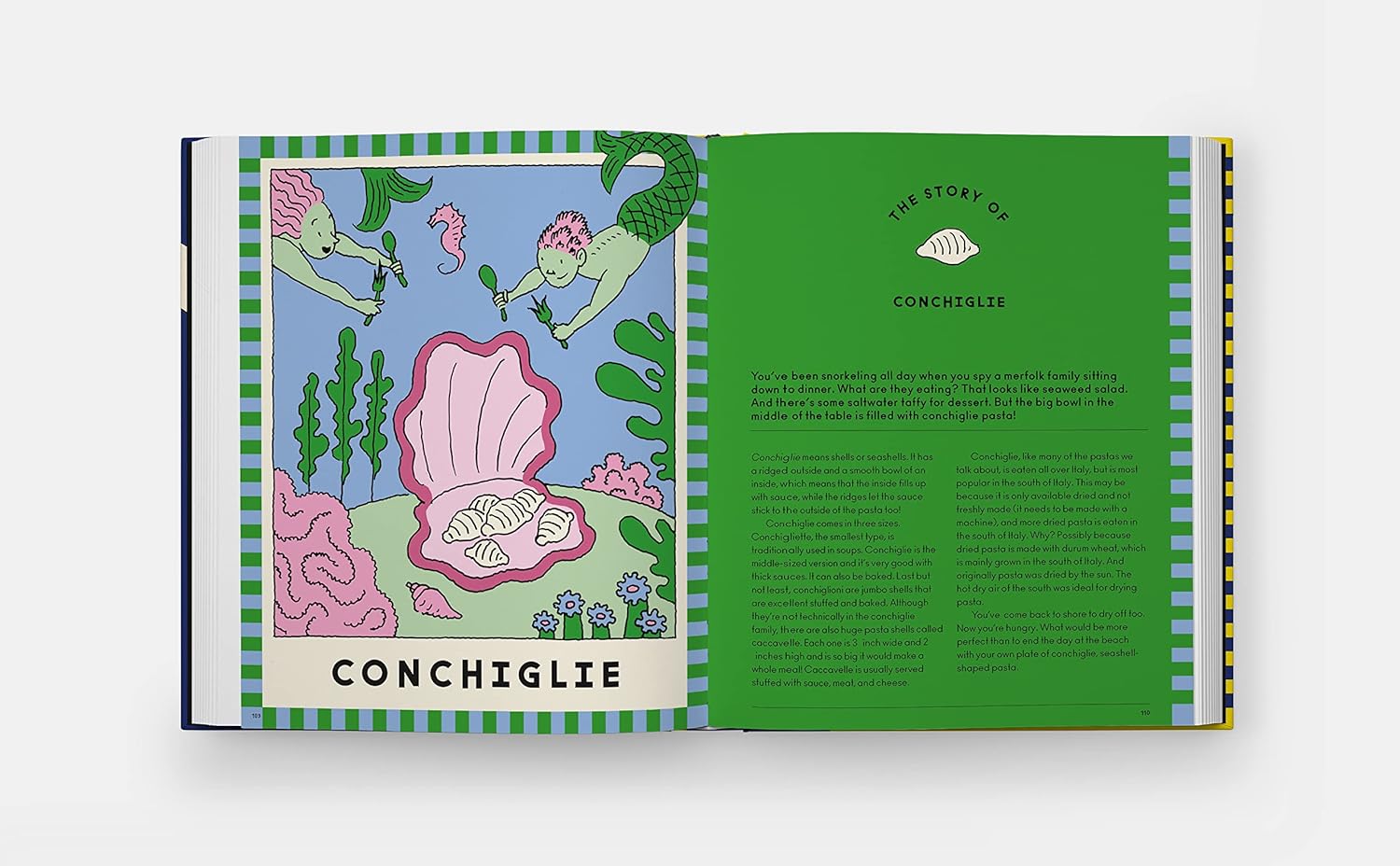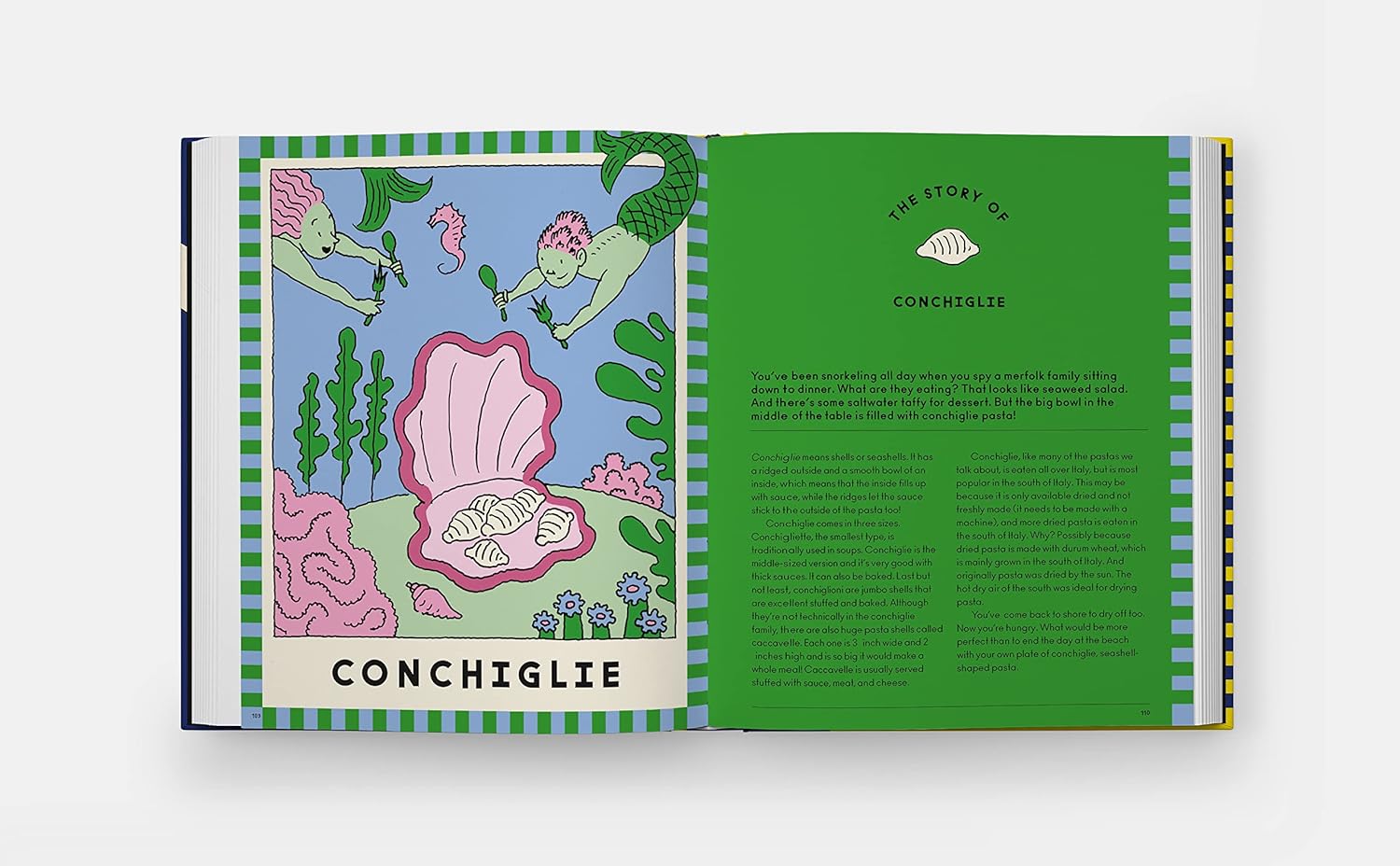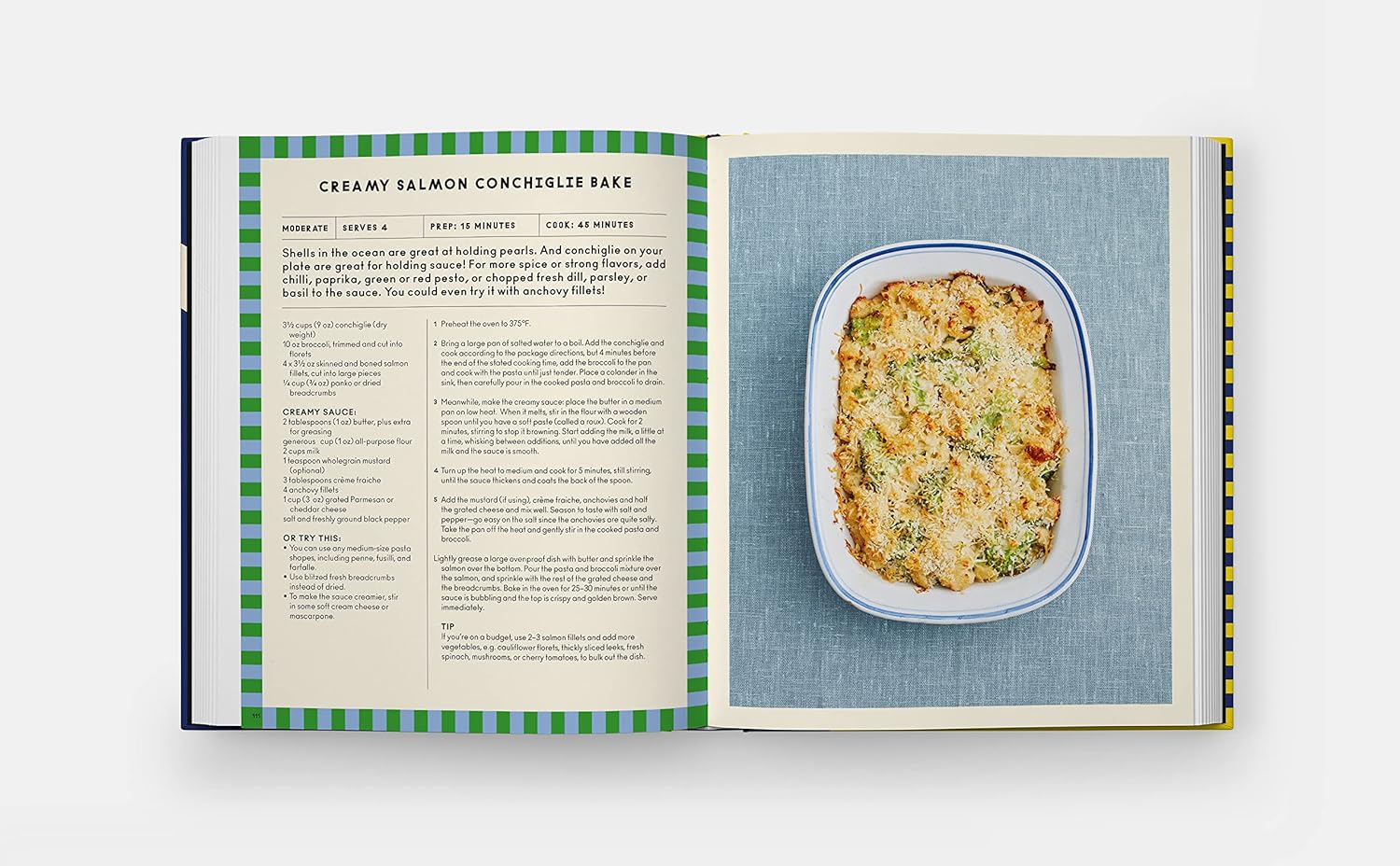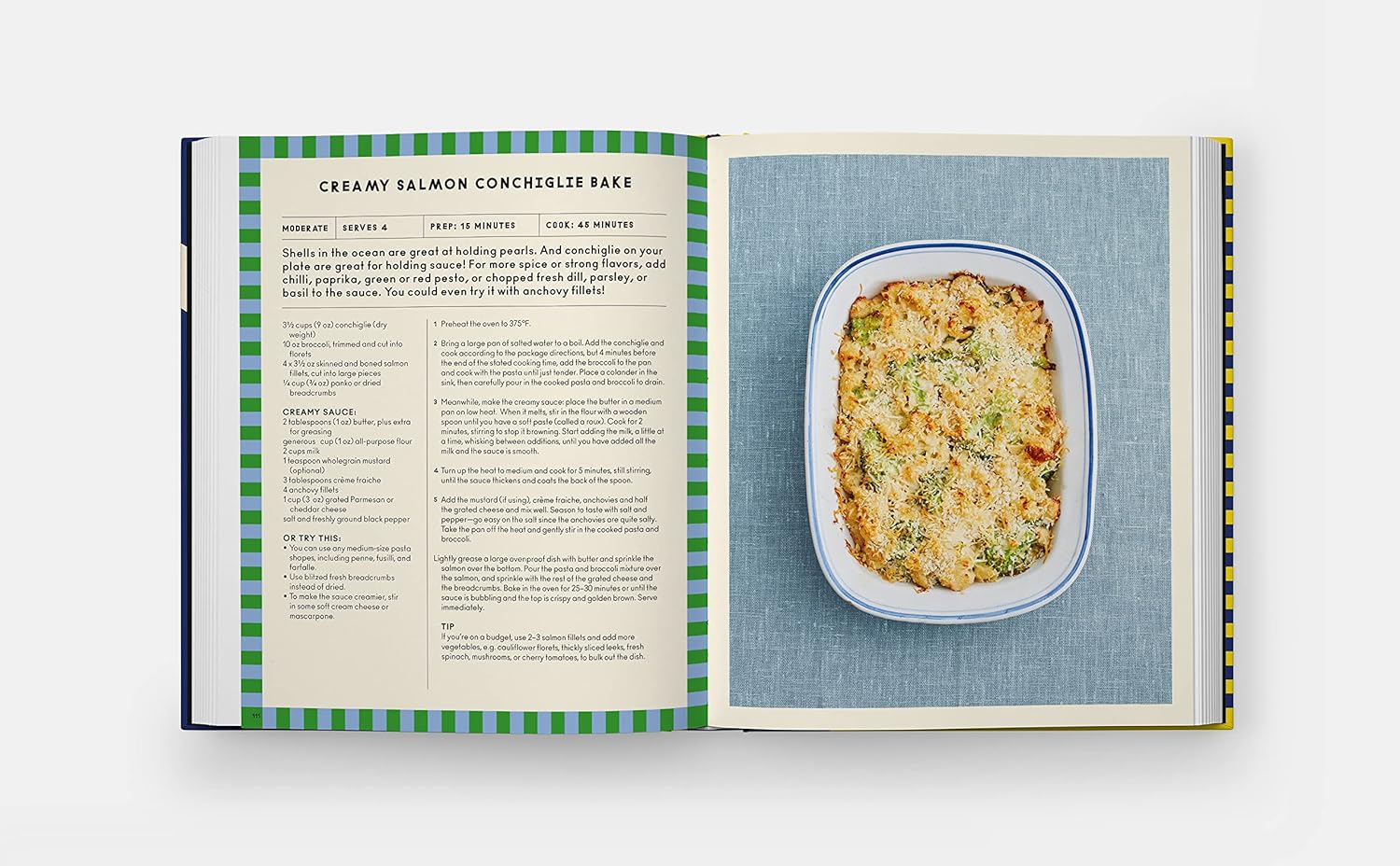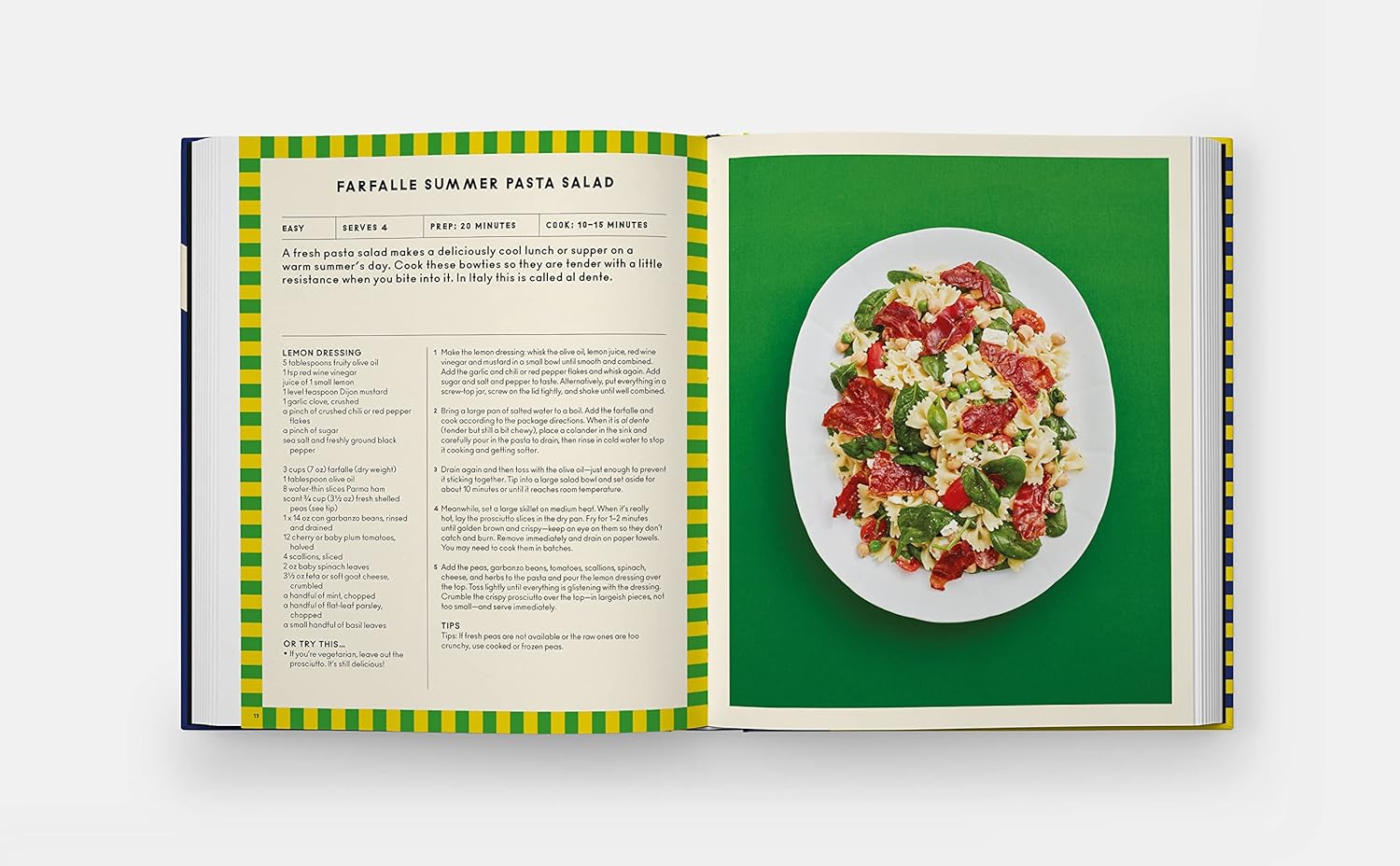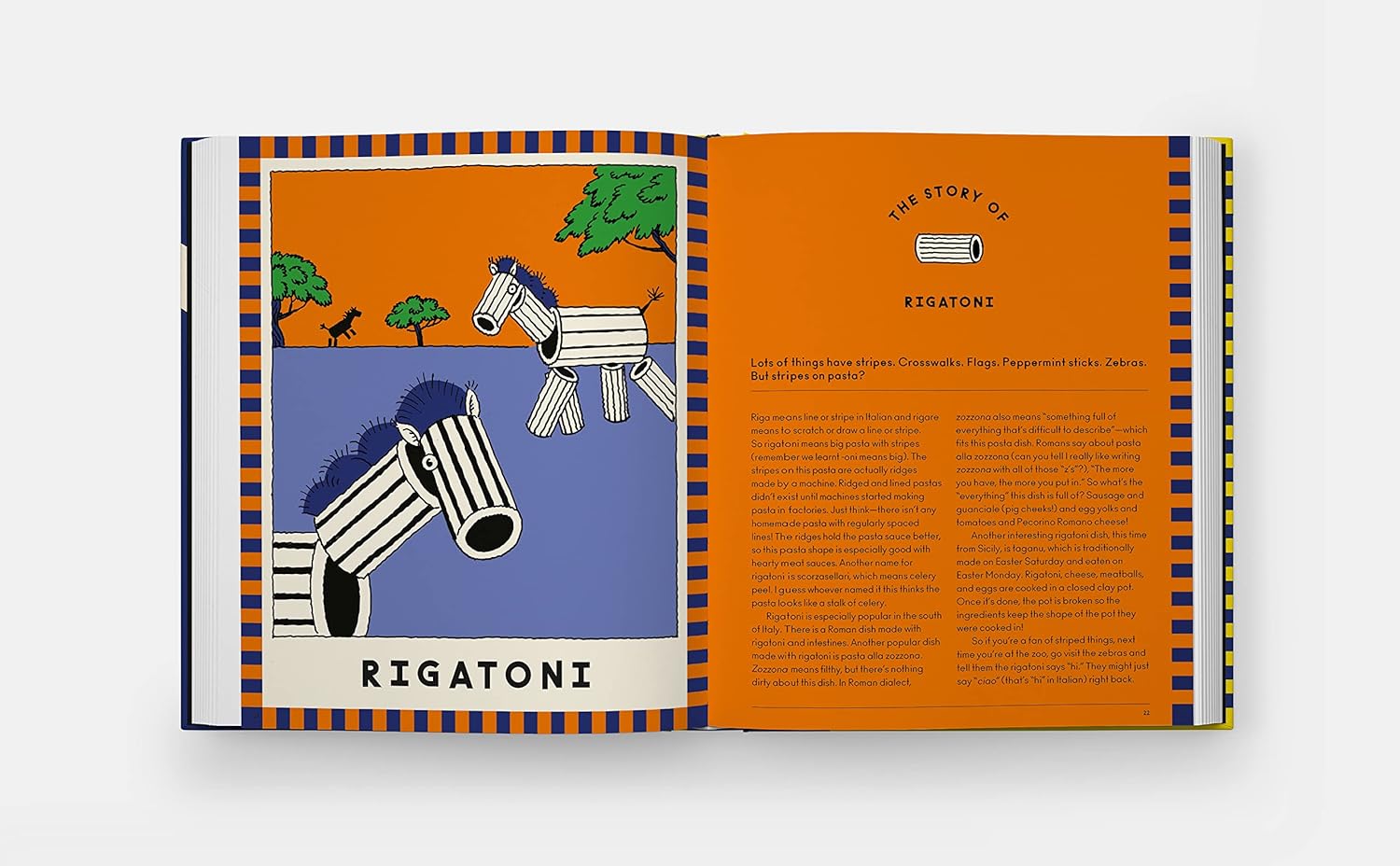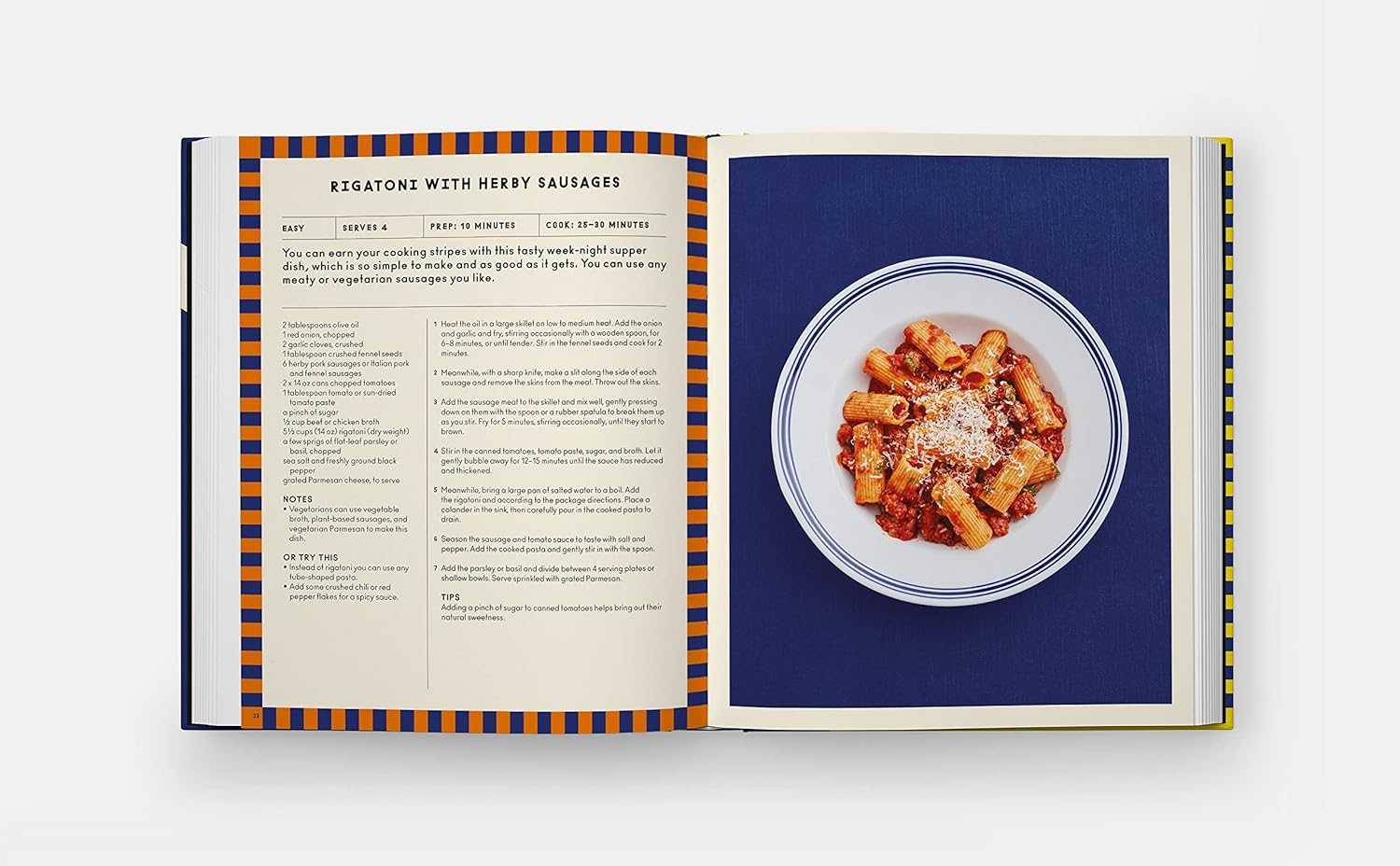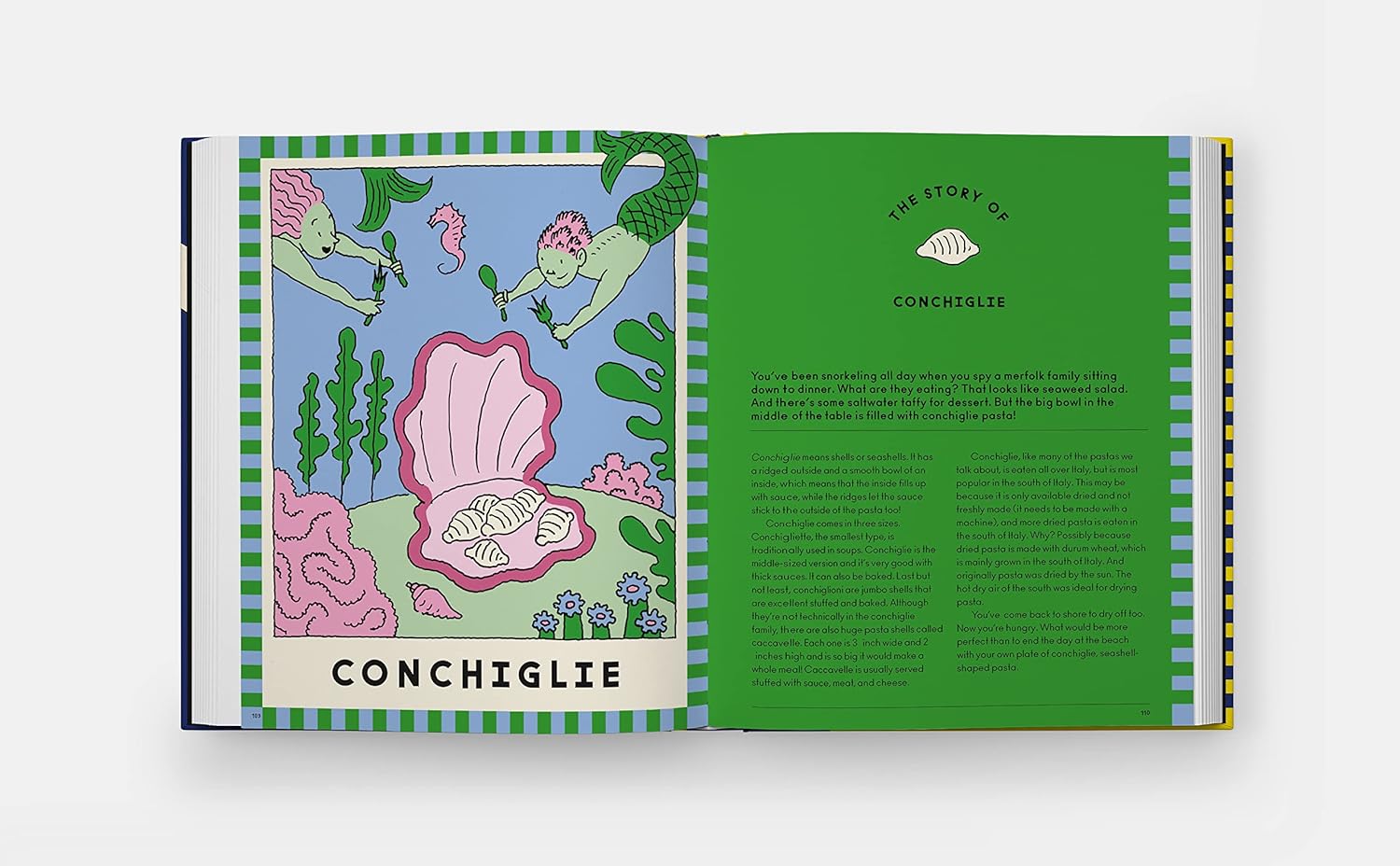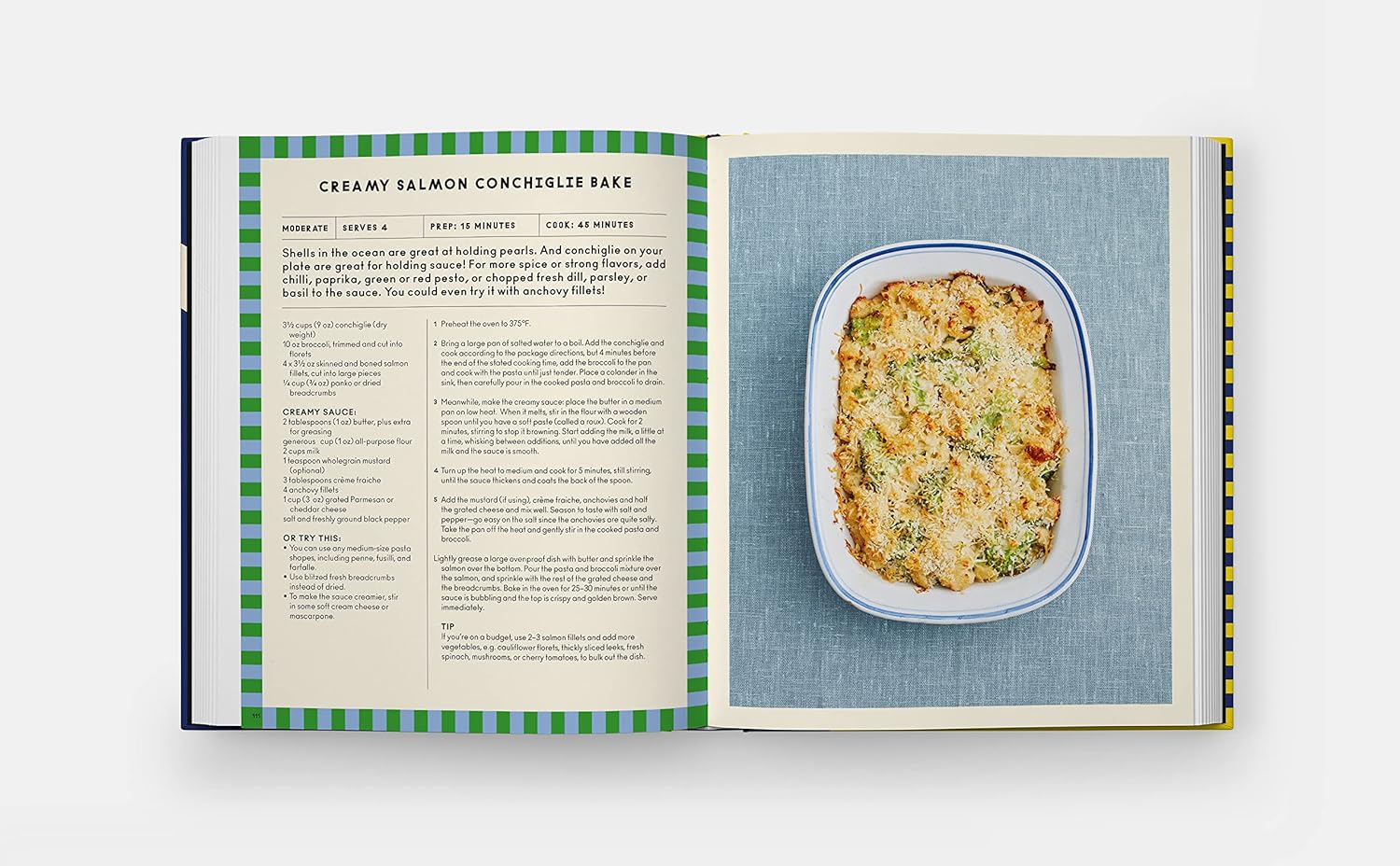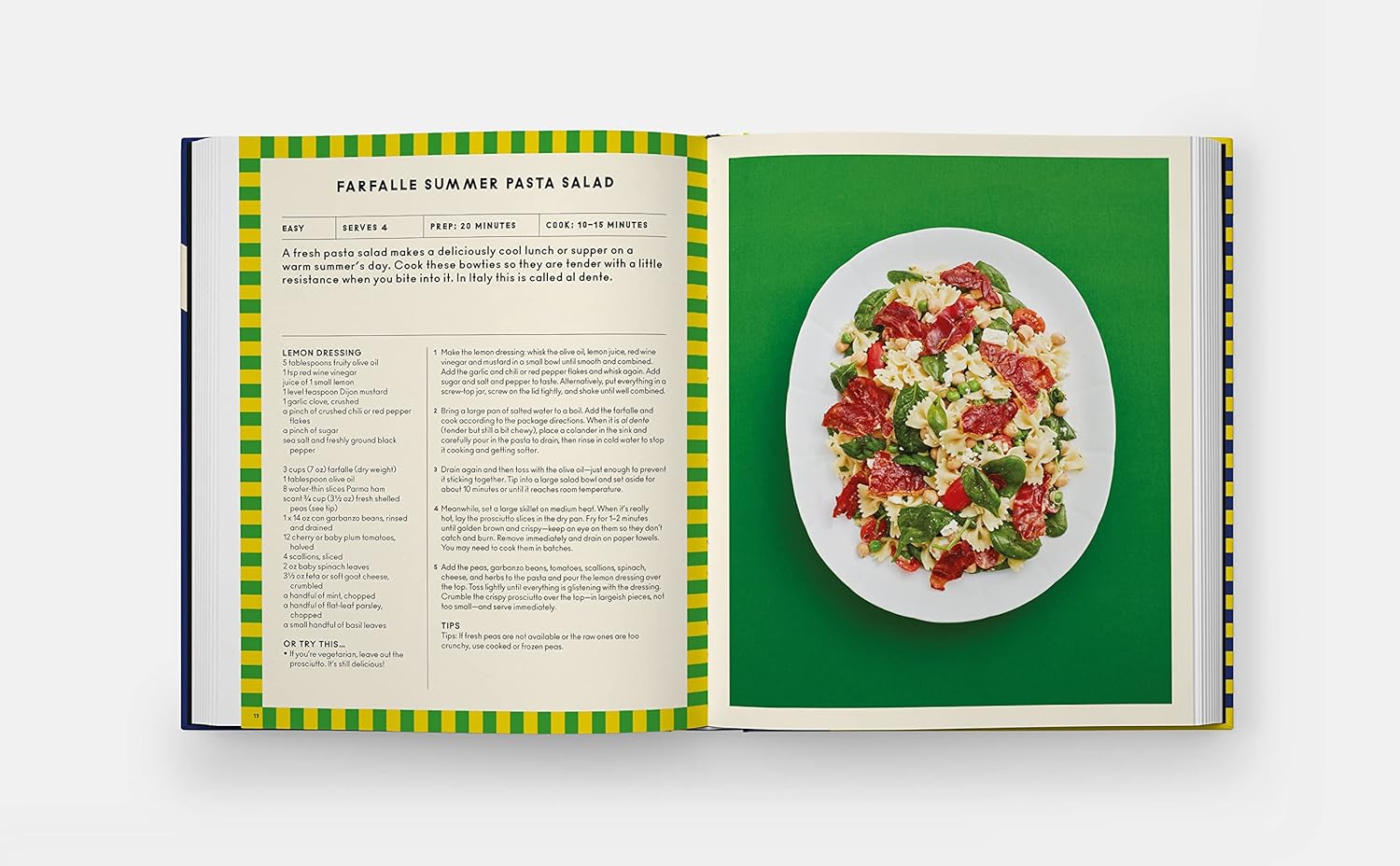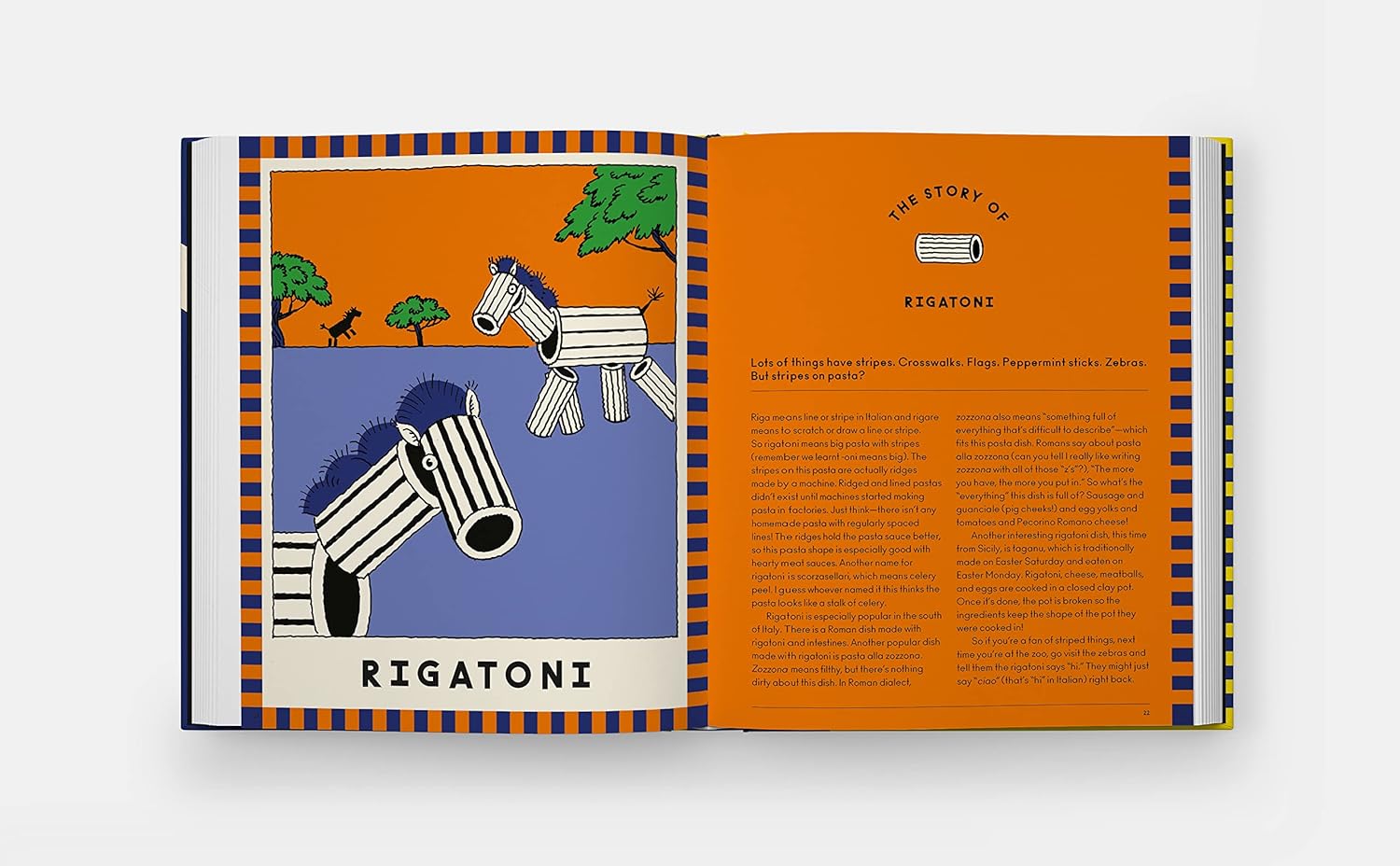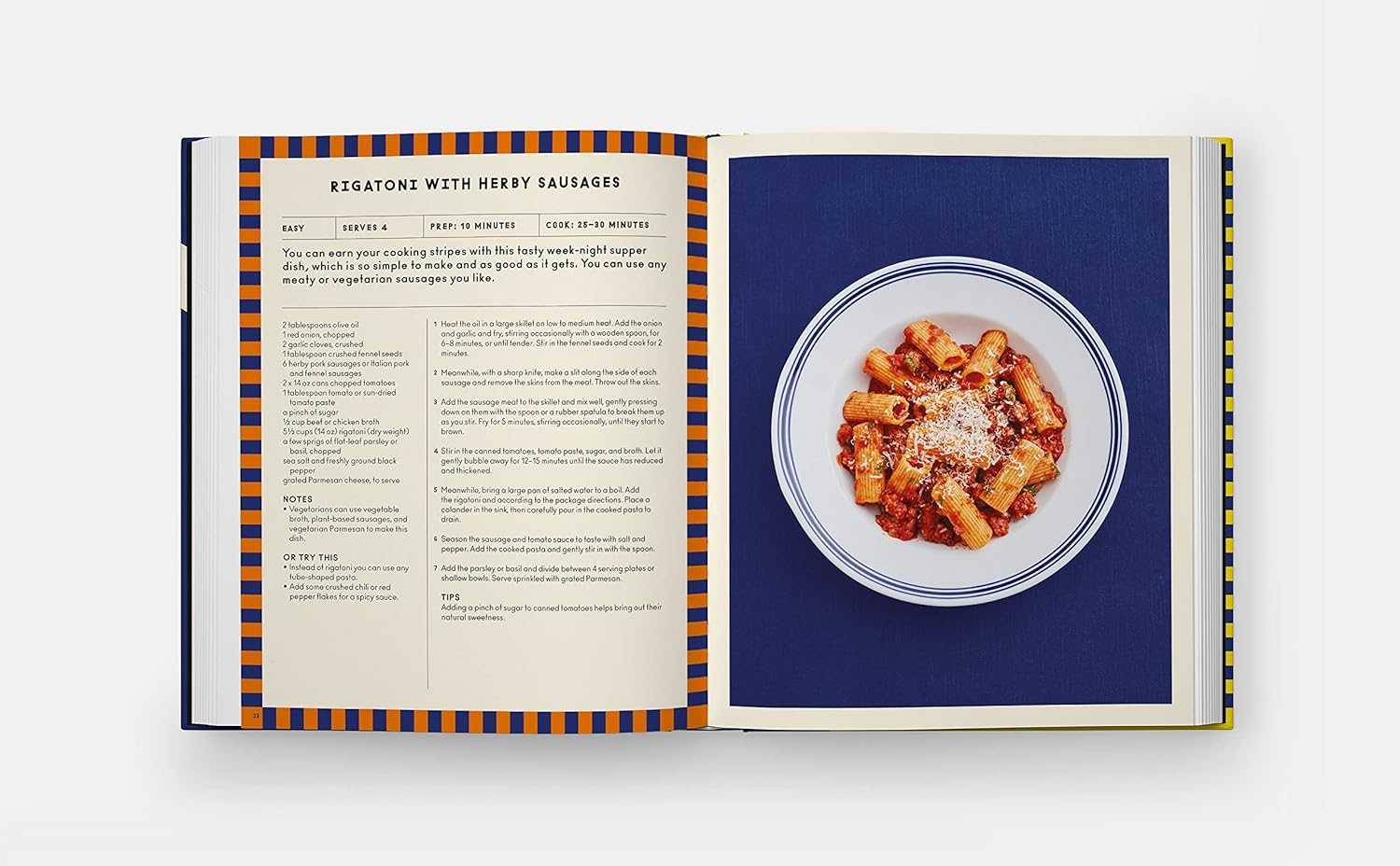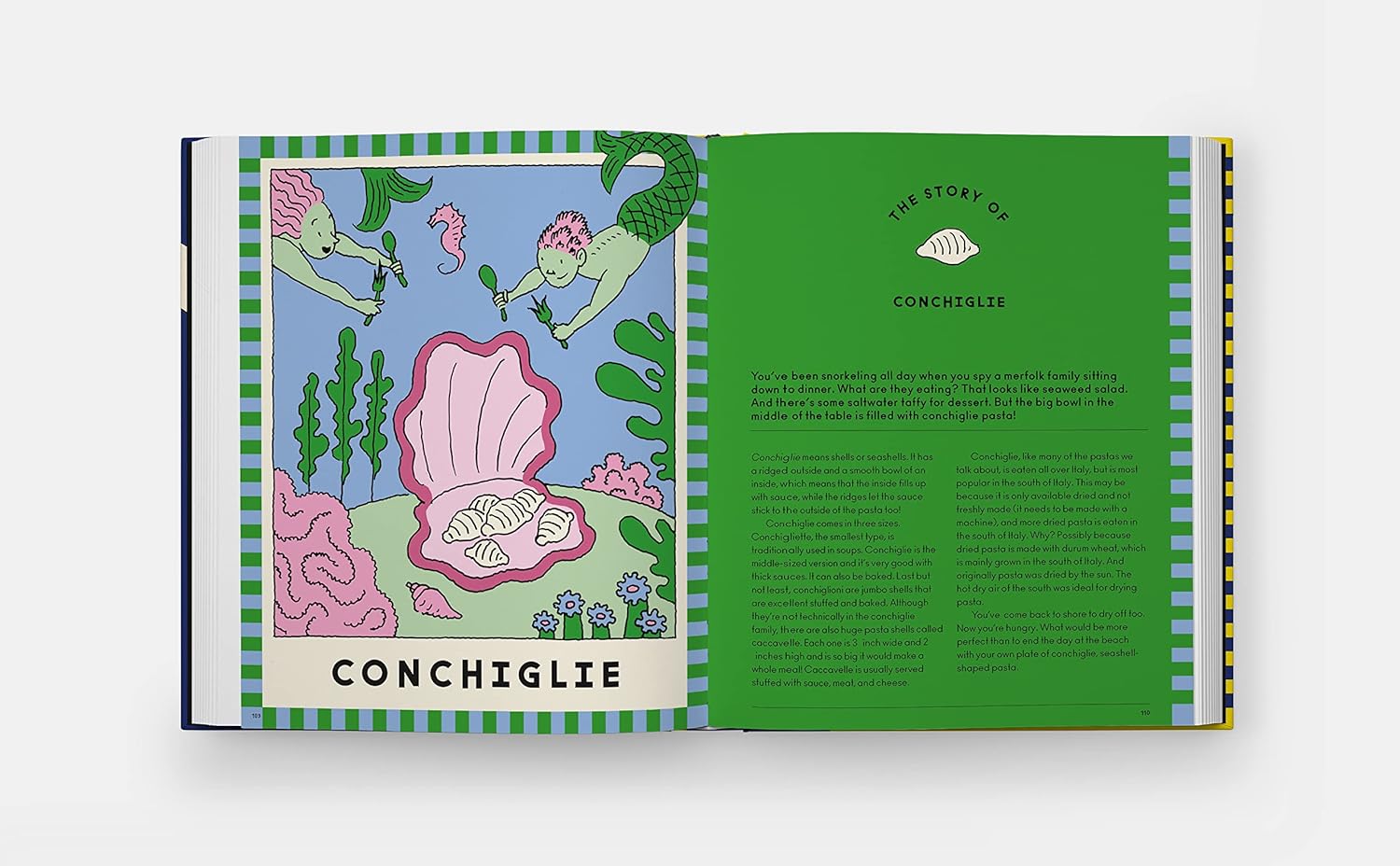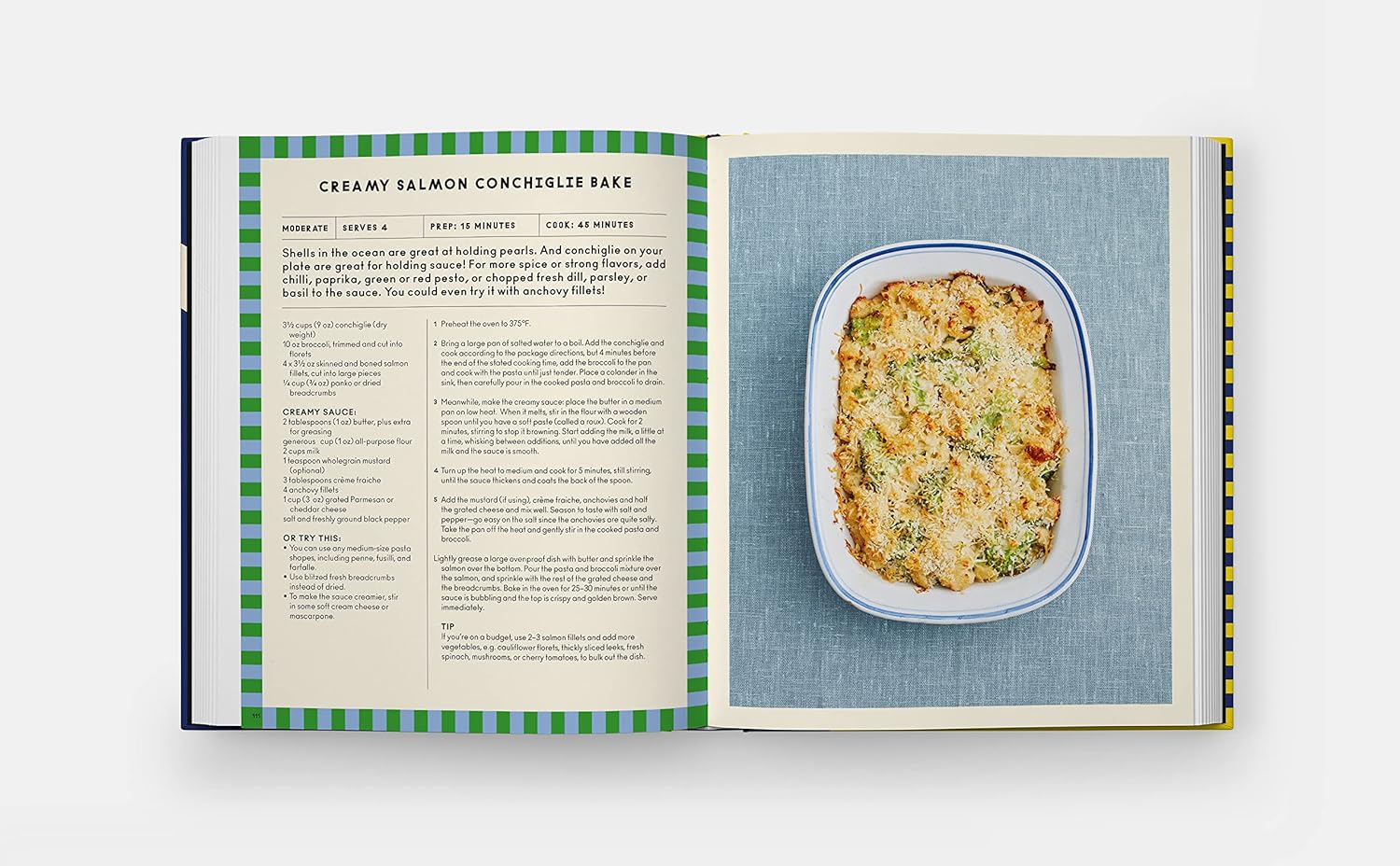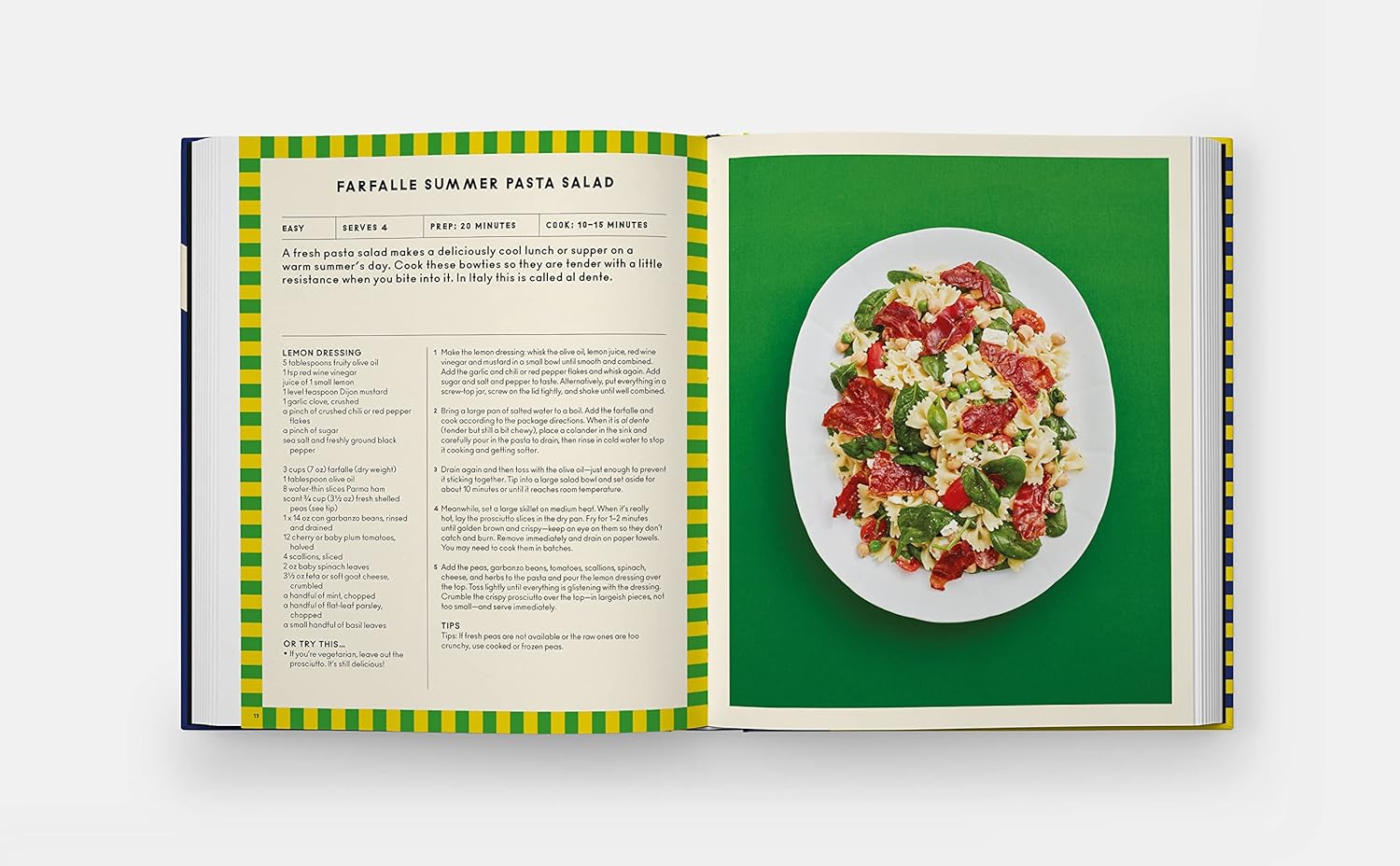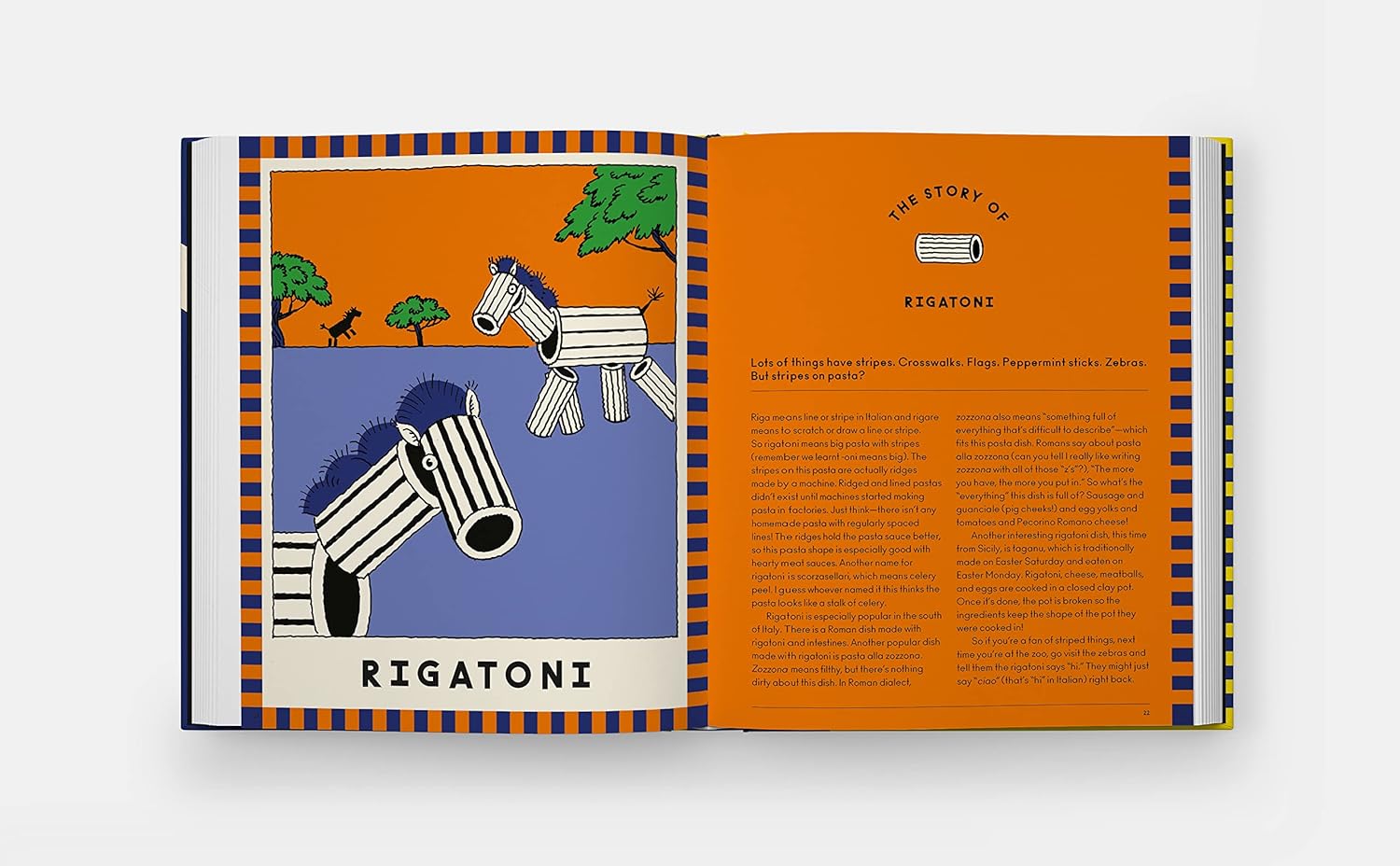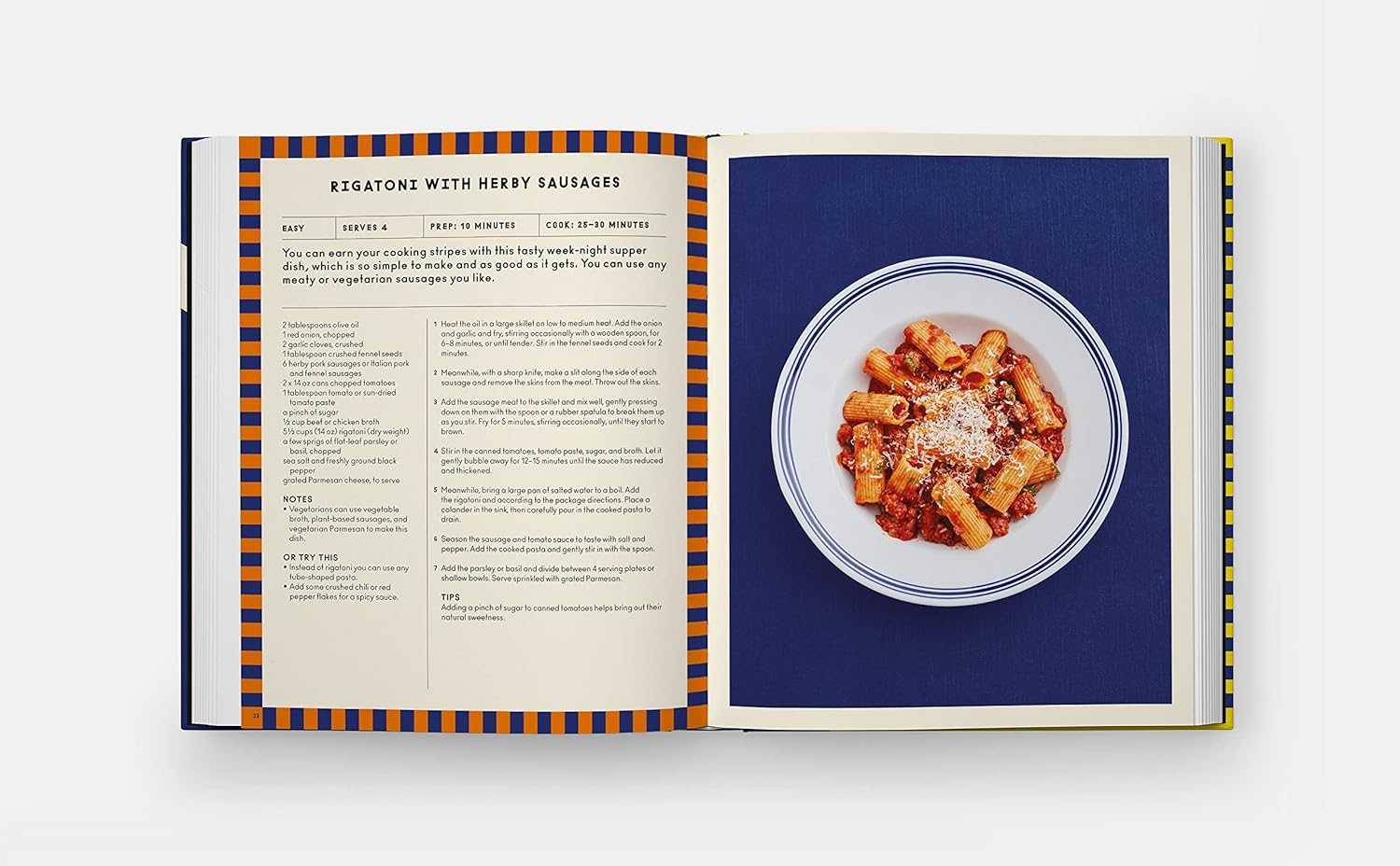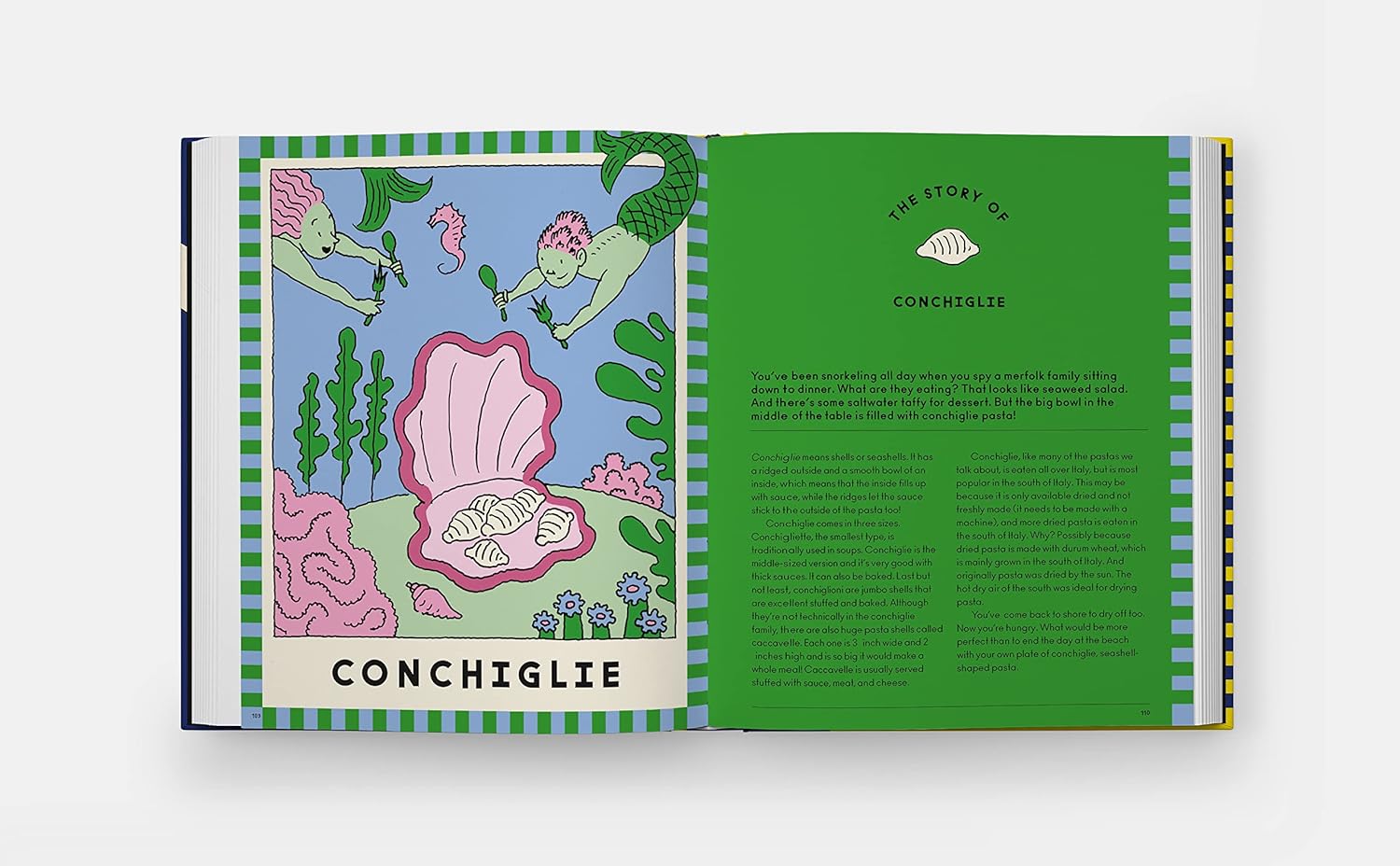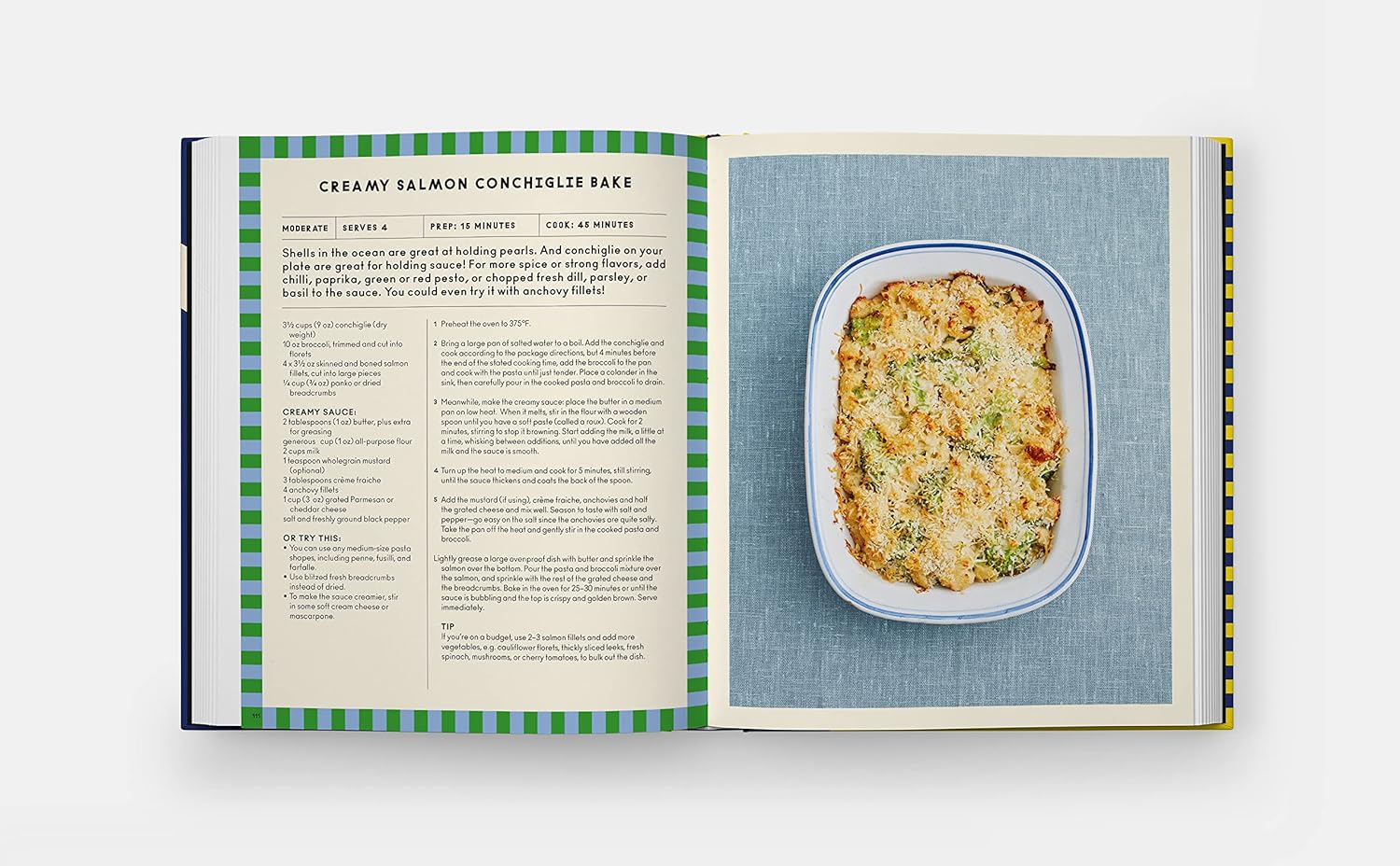 The Story of Pasta and How to Cook It!
A playful, fact-filled exploration of the fascinating history of 35 famous pasta shapes with a delicious, child-friendly recipe perfectly suited to each shape
In this ultimate book of pasta for children ages 7–11, 35 pasta shapes are brought to life through clever illustrations and fascinating facts to feed children's imaginations – and their bellies! From farfalle, which means 'butterflies' in Italian, to linguine, meaning 'little tongues,' different types of pasta have wonderfully playful shapes, names, and origin stories! Each pasta is accompanied by a simple recipe specially suited to its shape. The result is an entertaining, engaging, fact-filled, scrumptious offering for every child interested in cooking and eating – a fresh and joyful introduction to pasta, that is a fun-filled cookery book … and more!