GET $10 FLAT RATE LOCAL DELIVERY WHEN YOU CHOOSE DLVVR!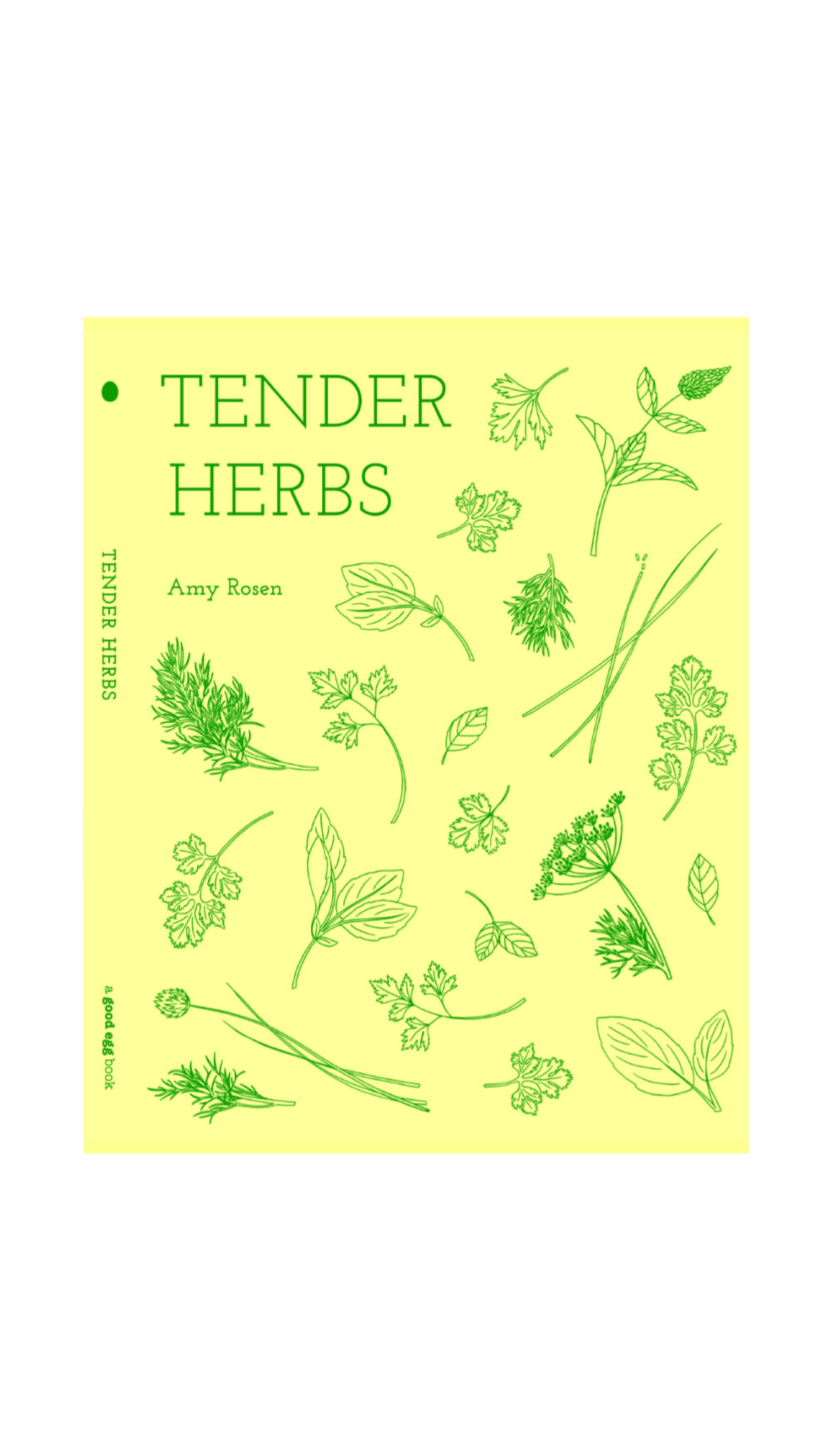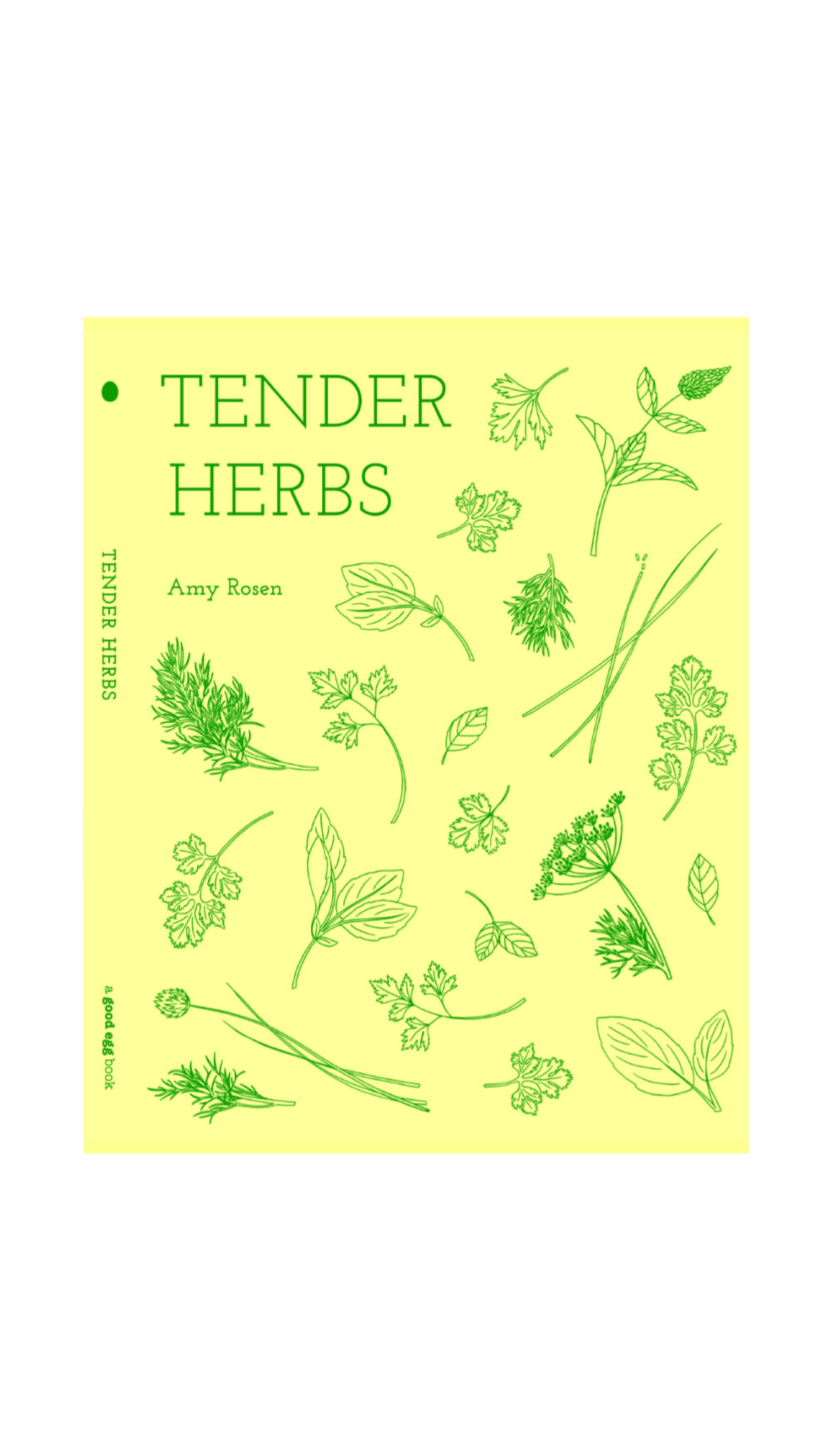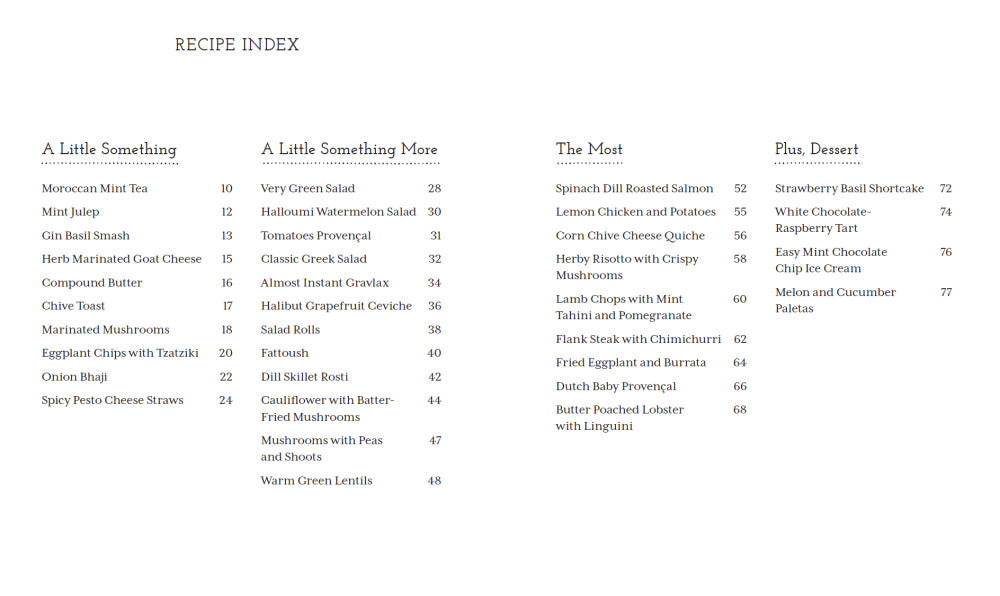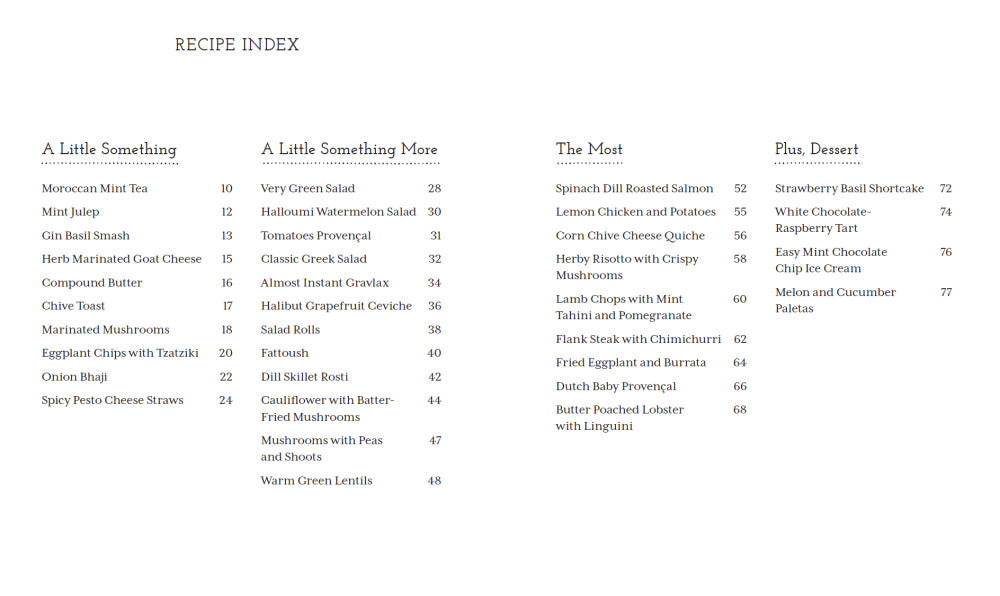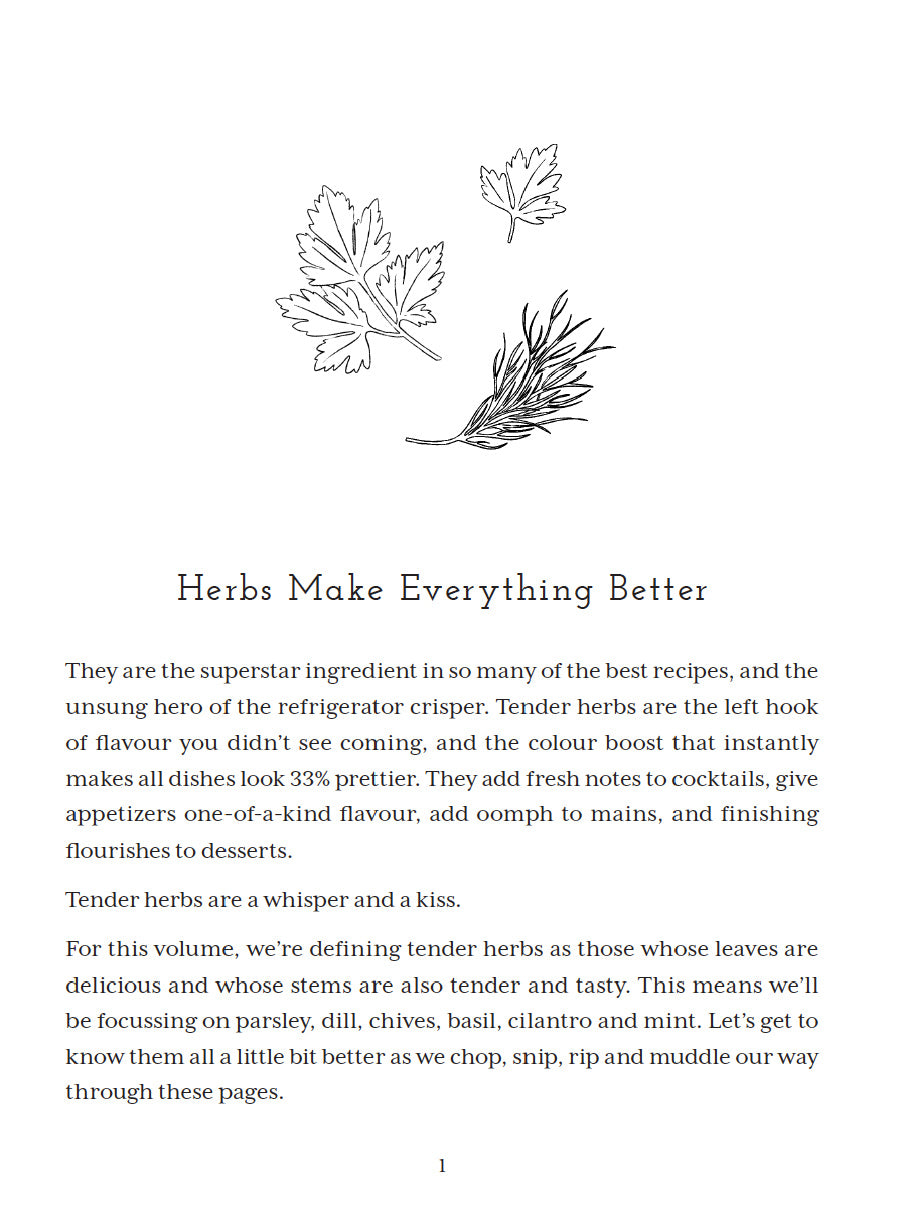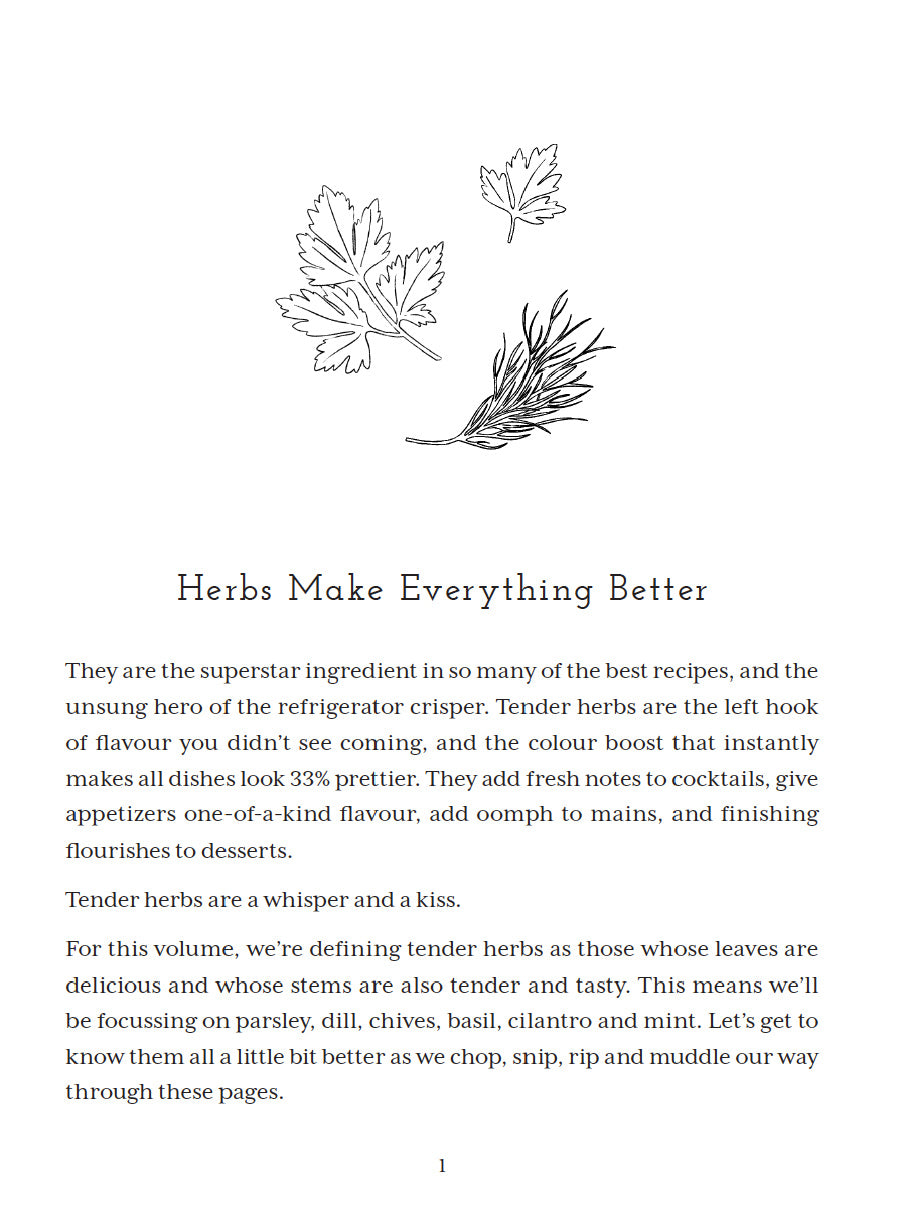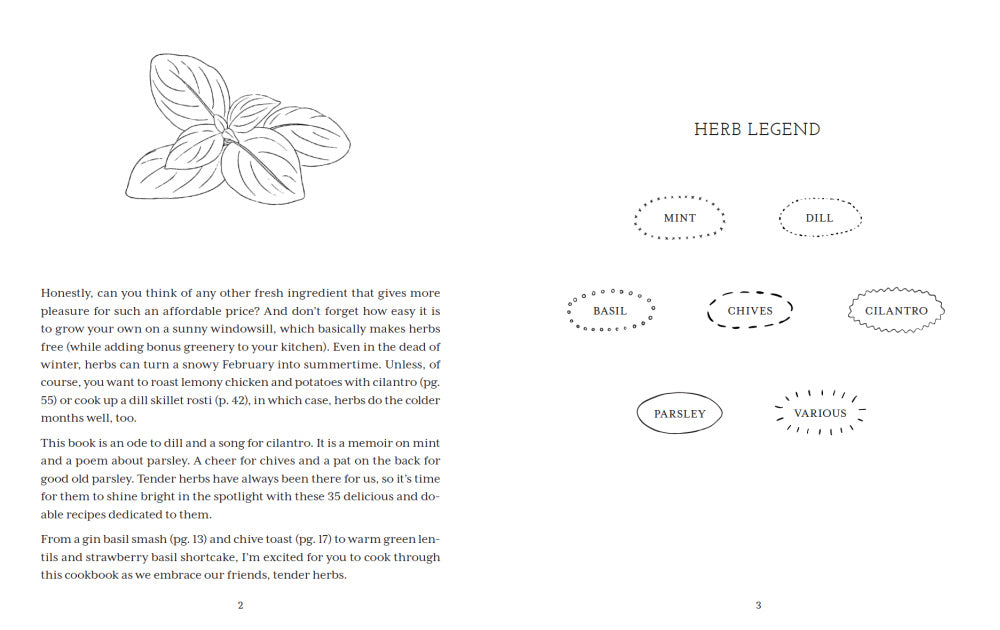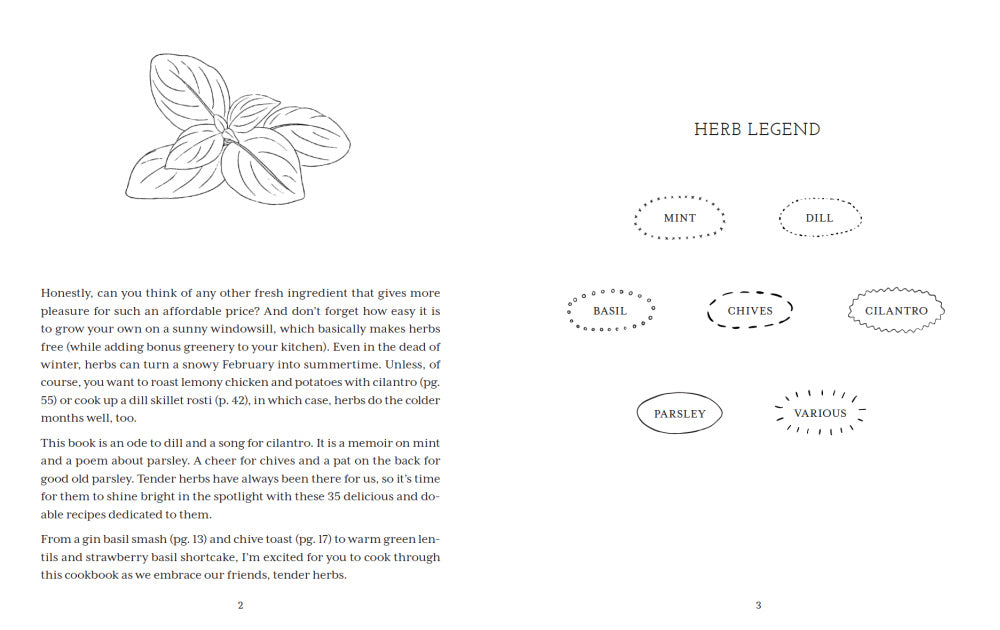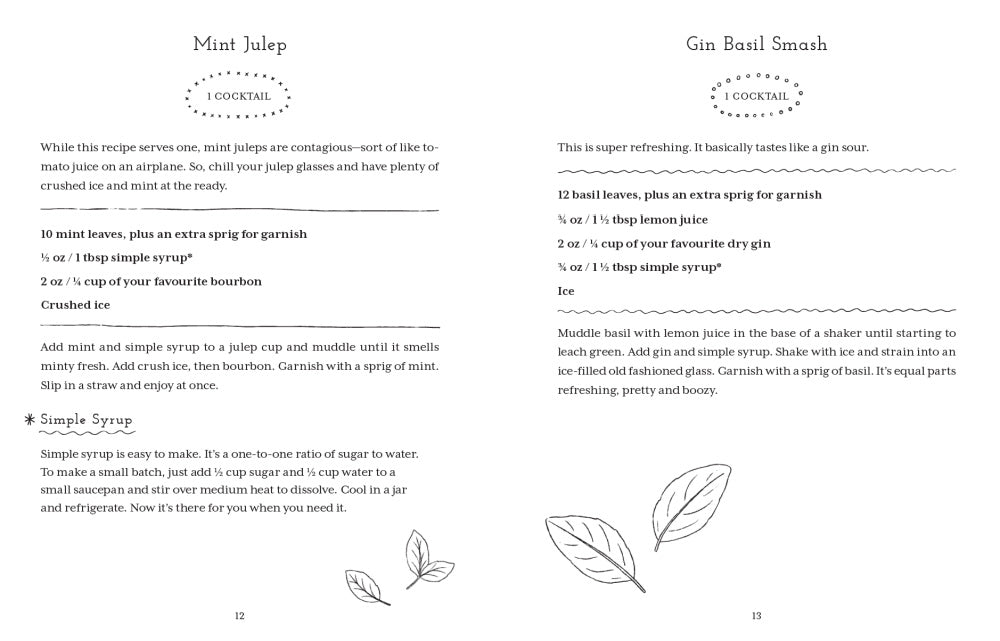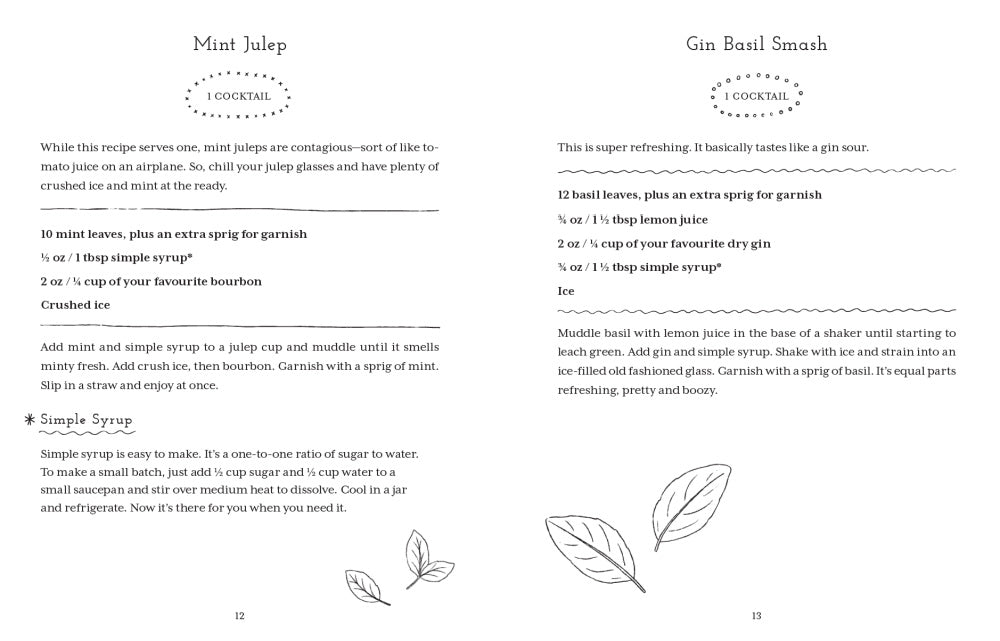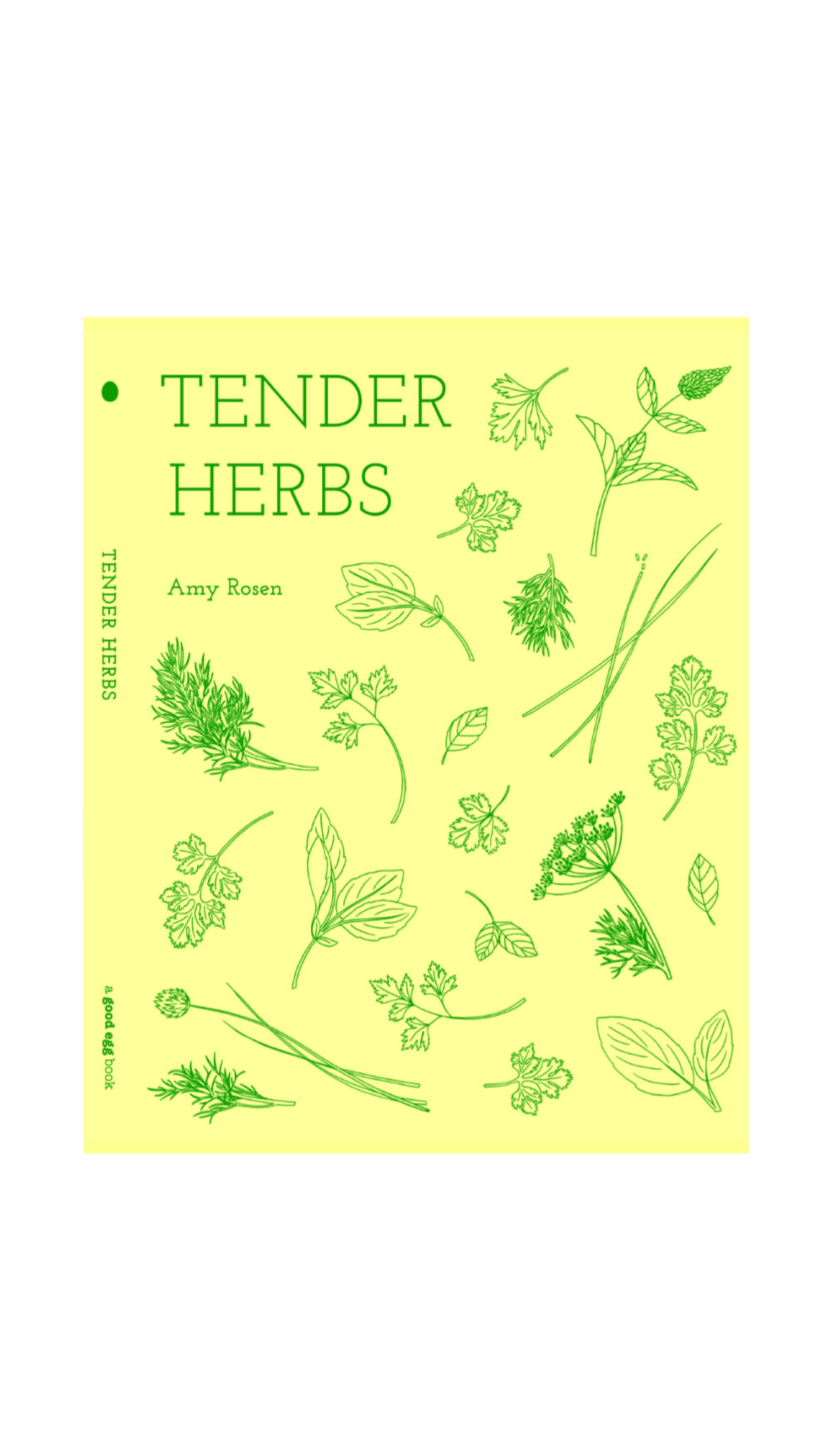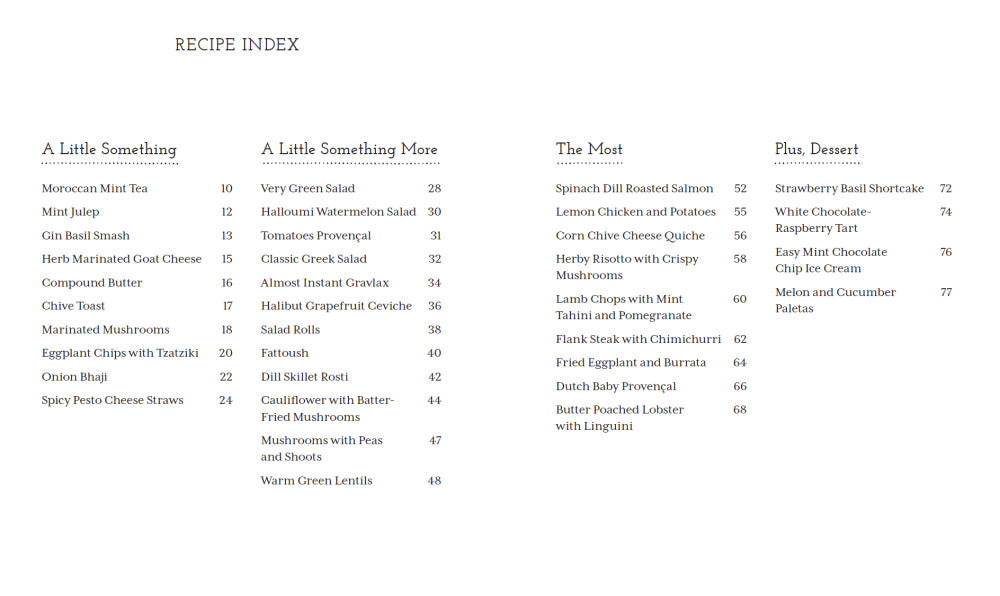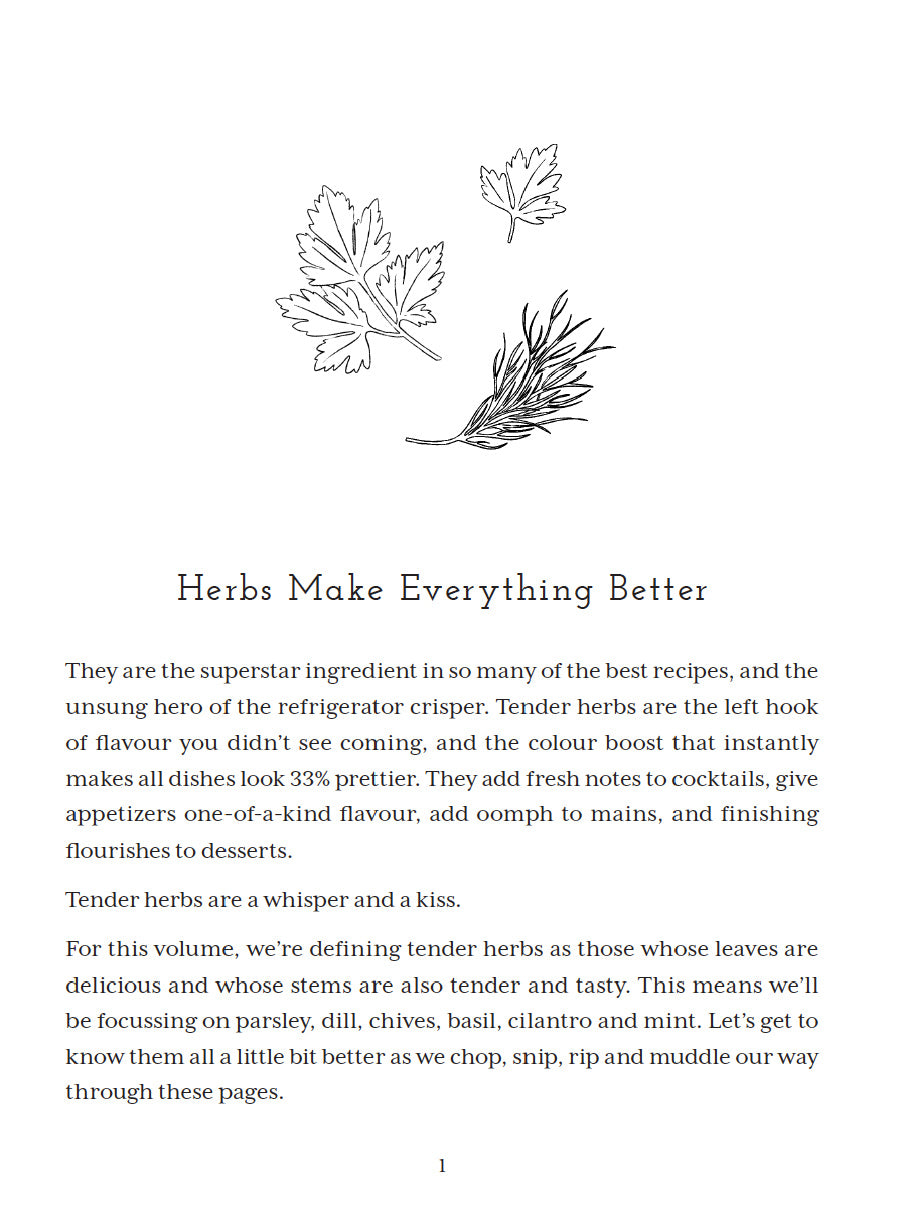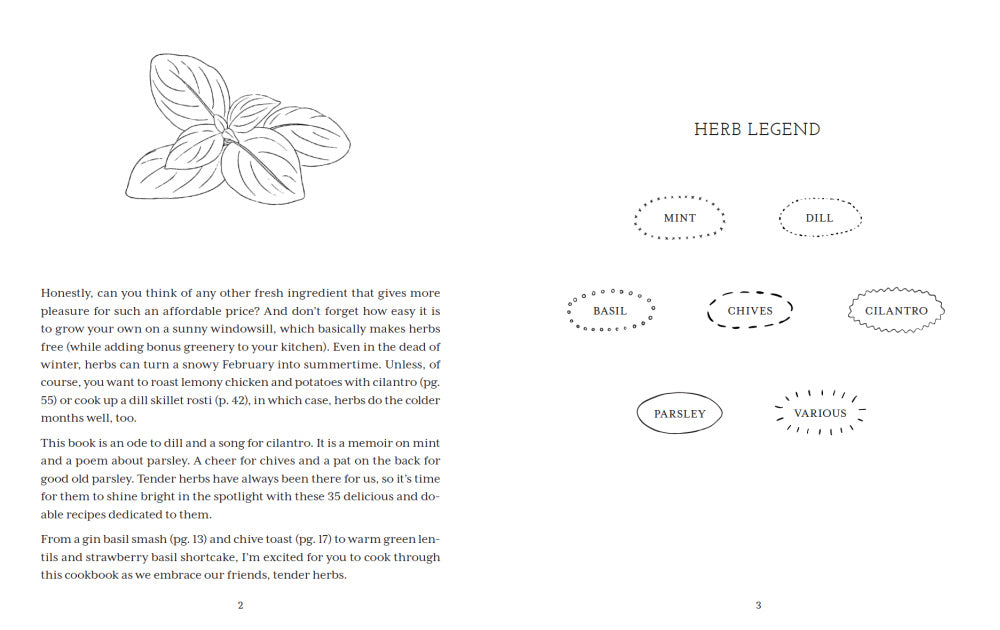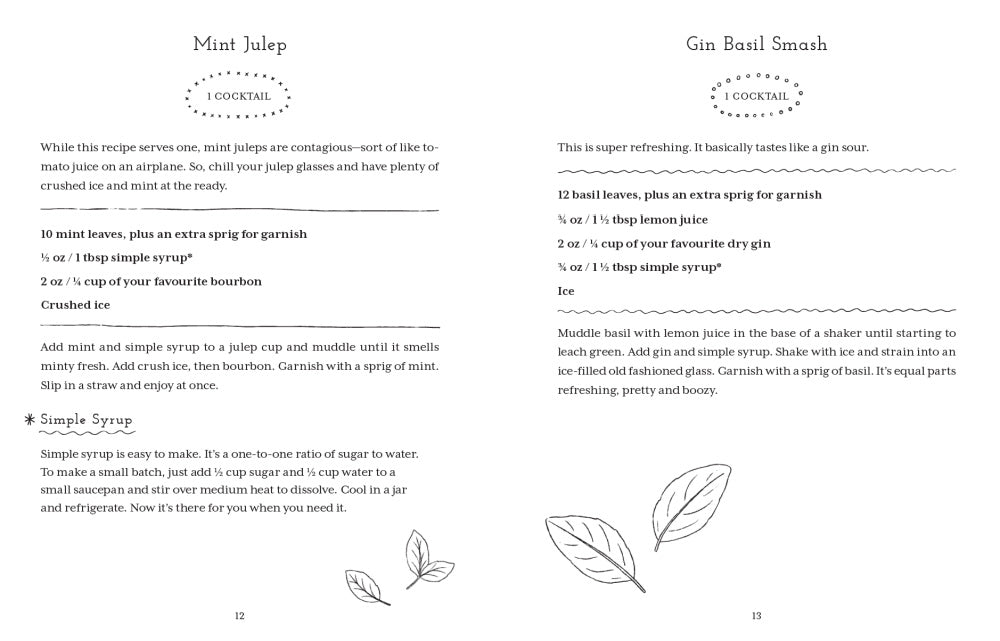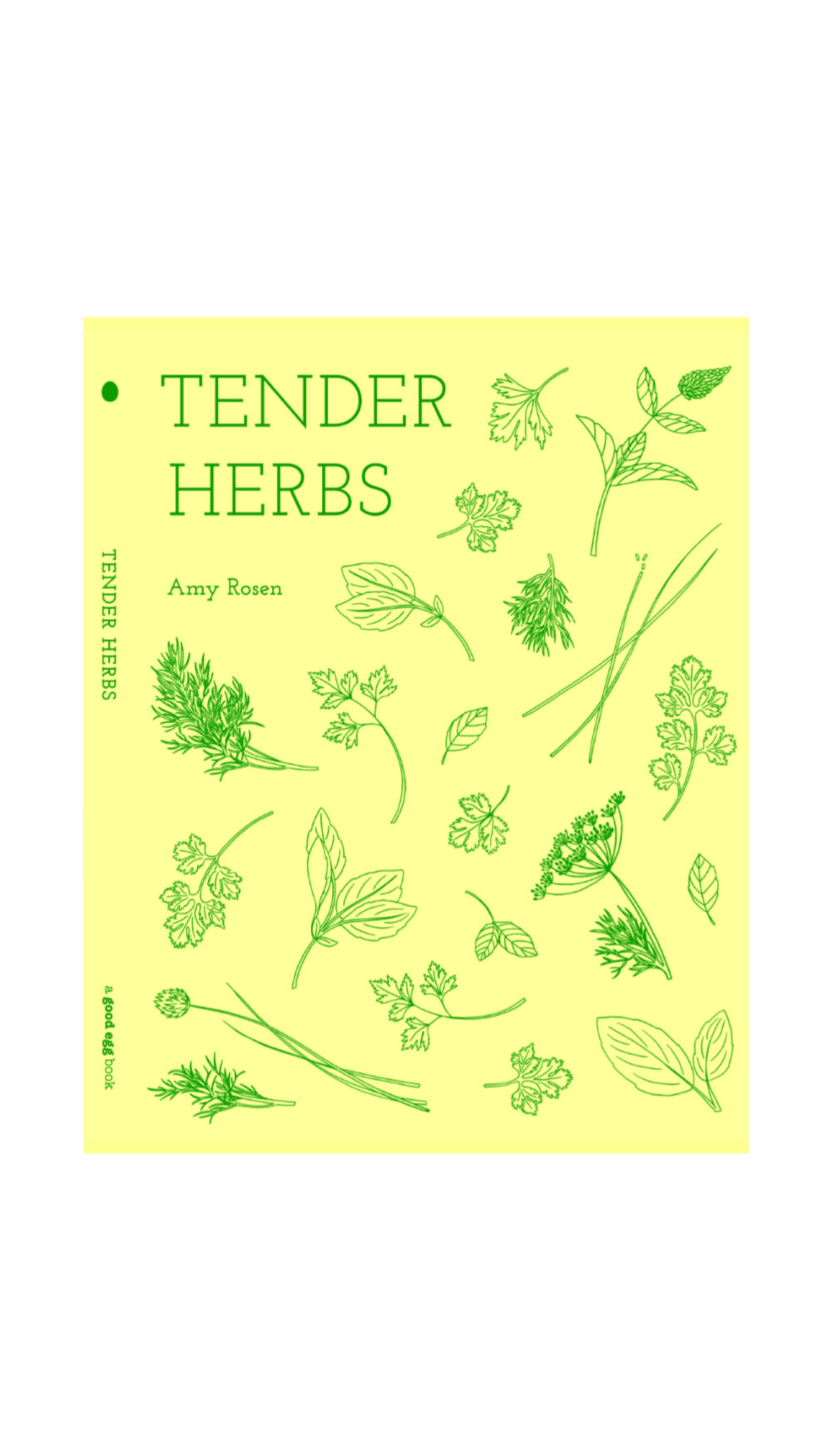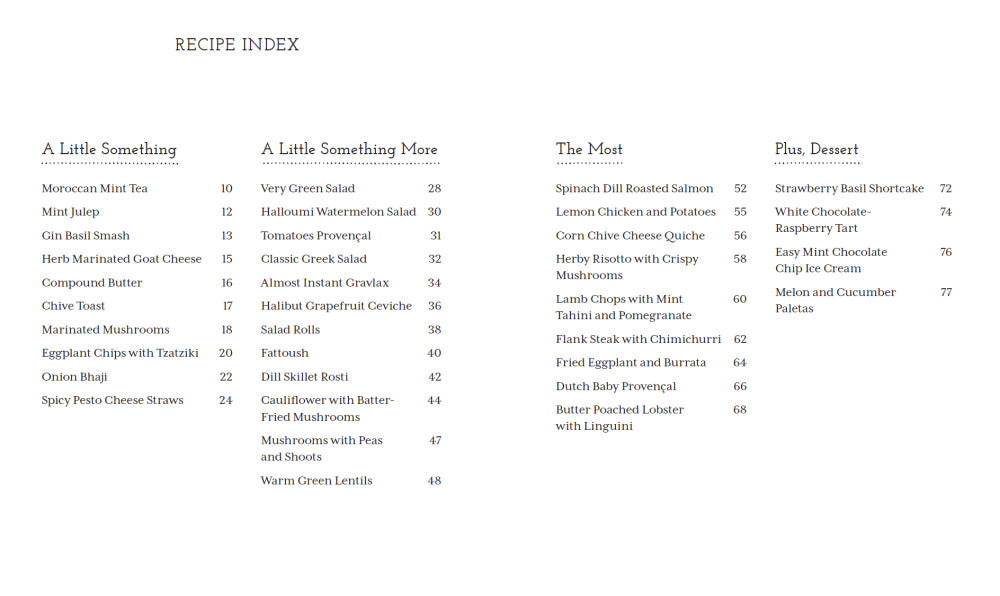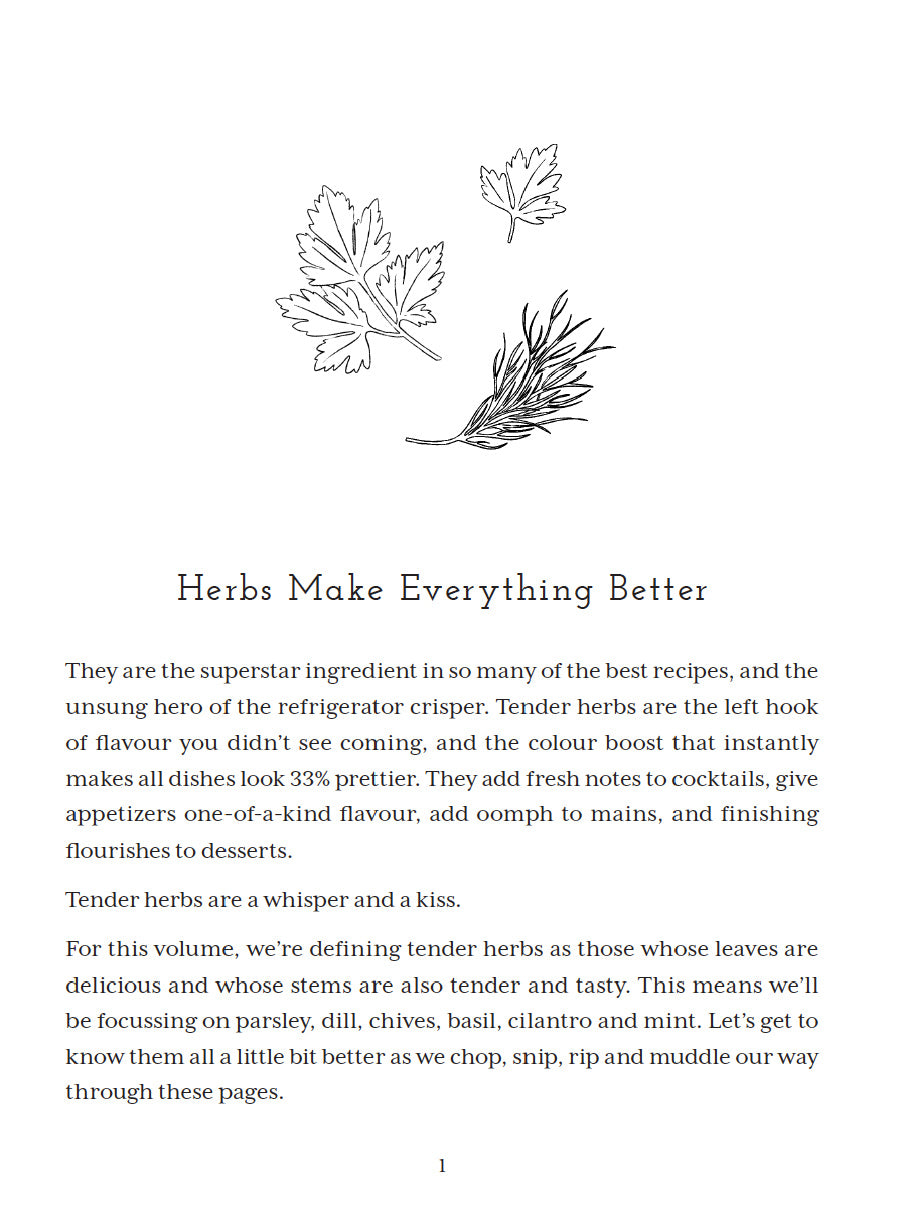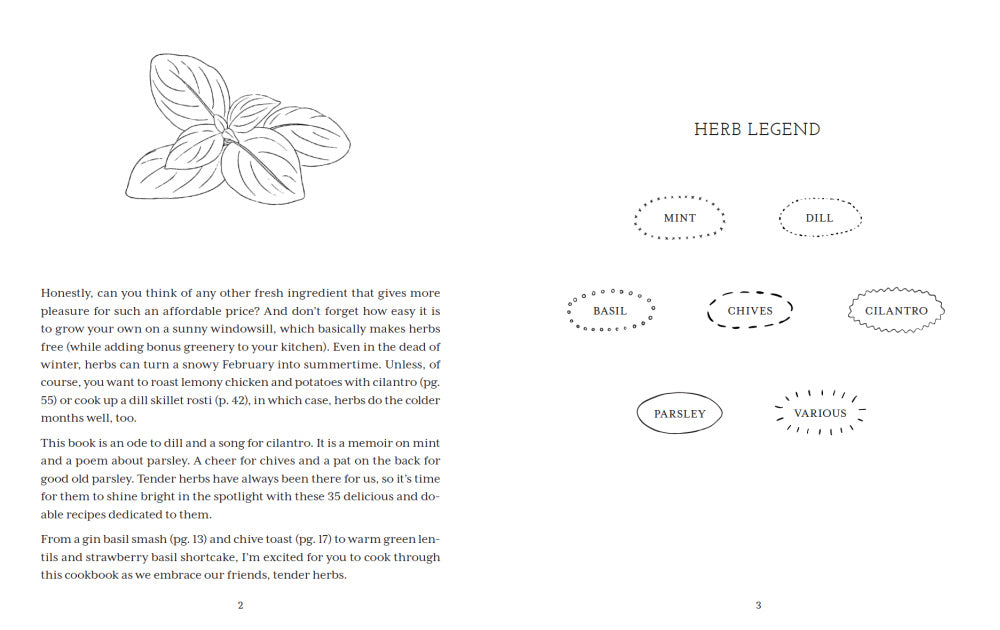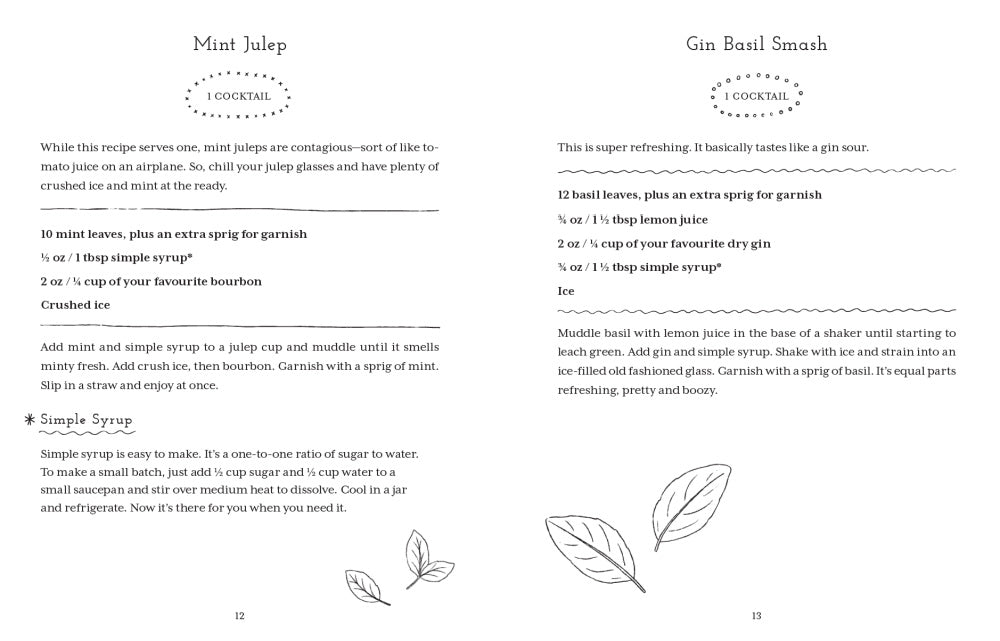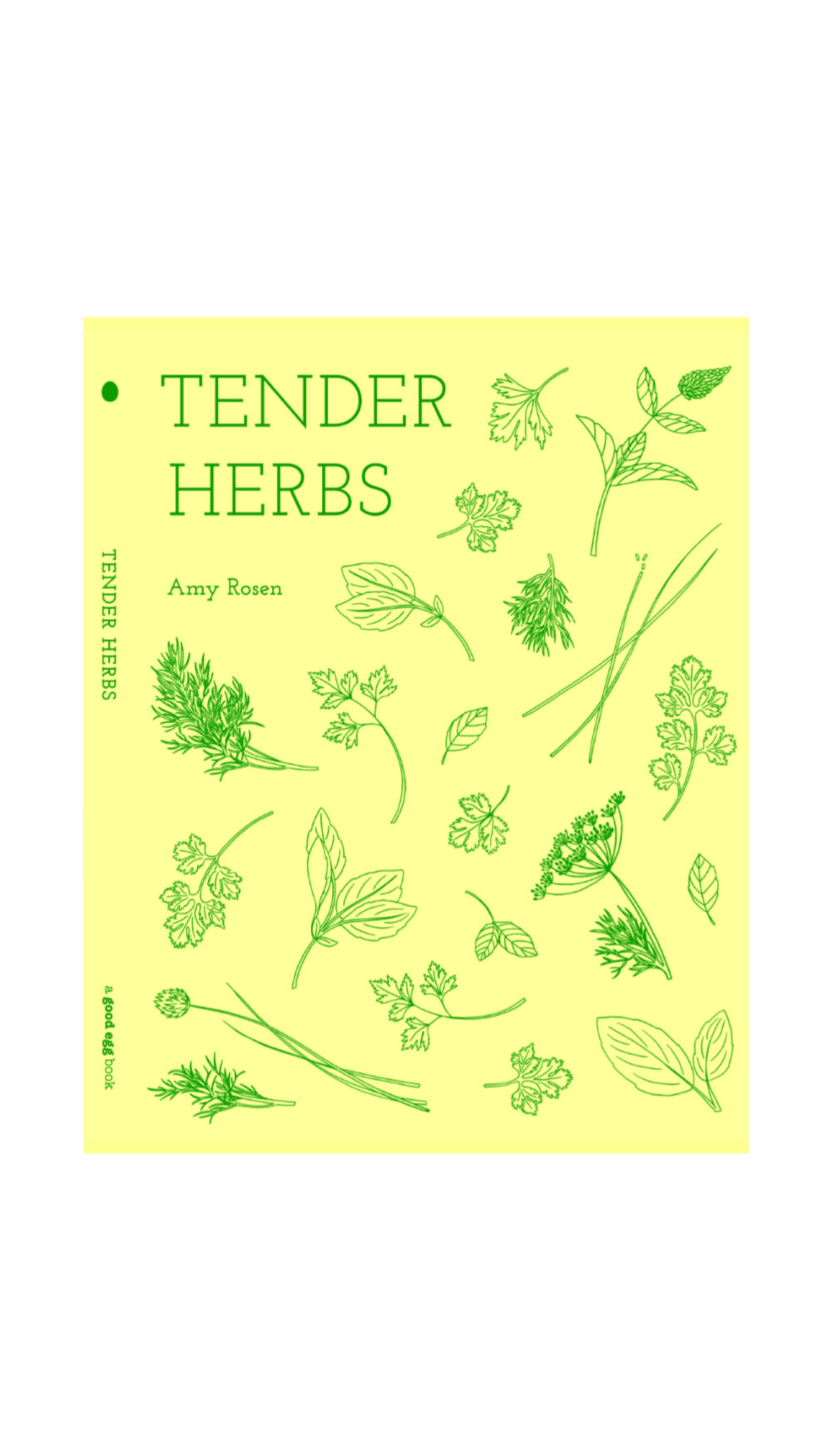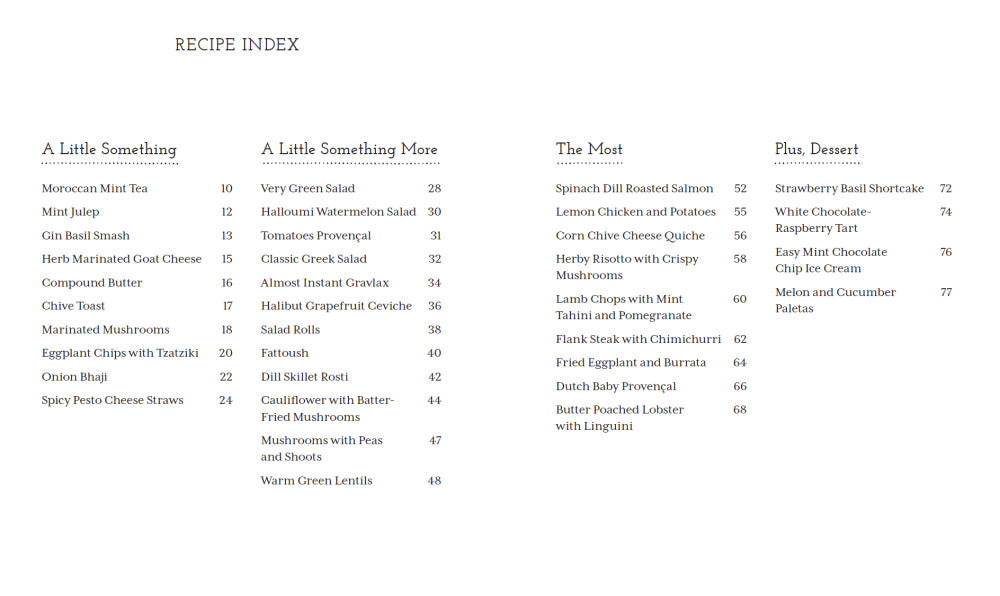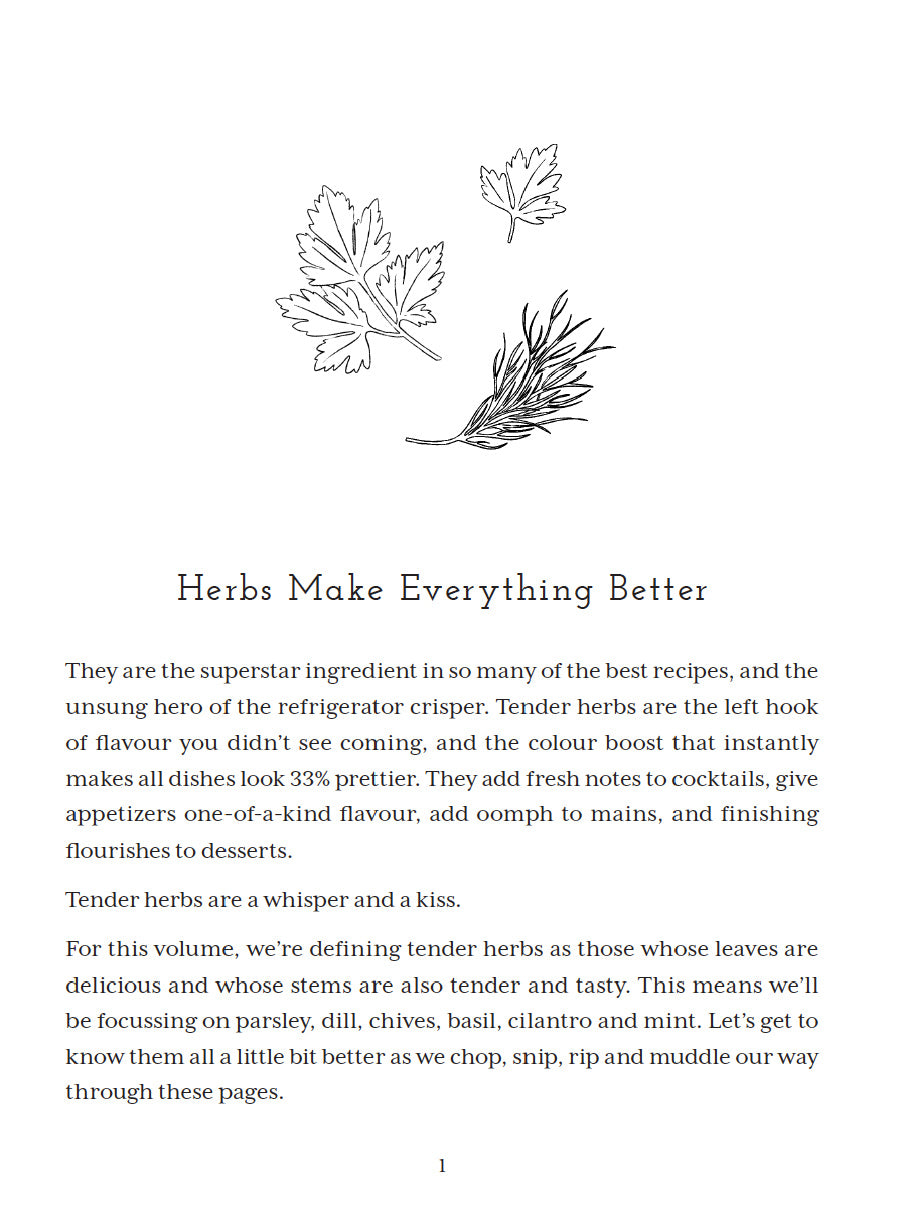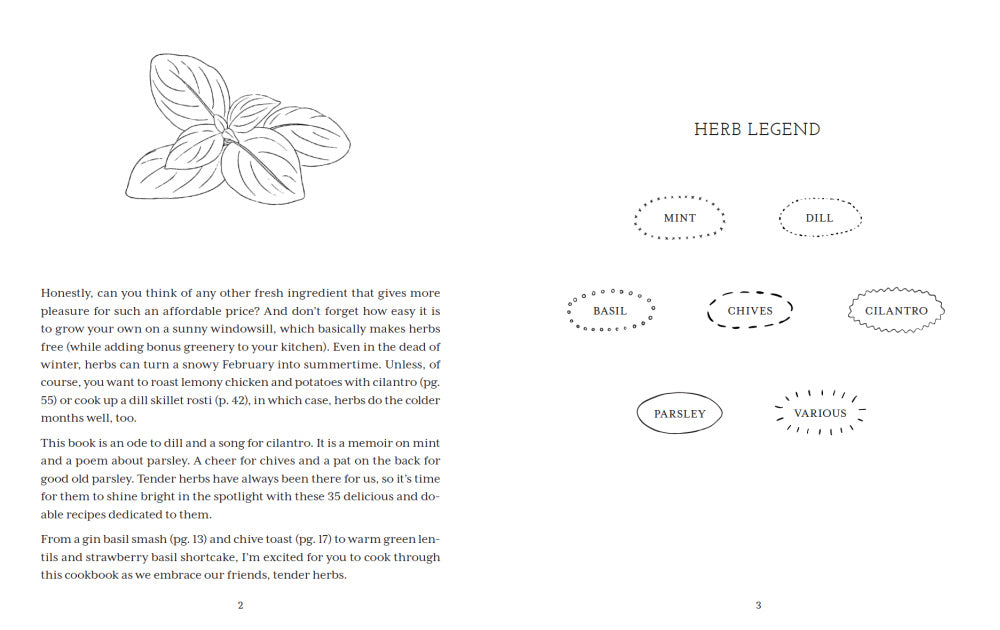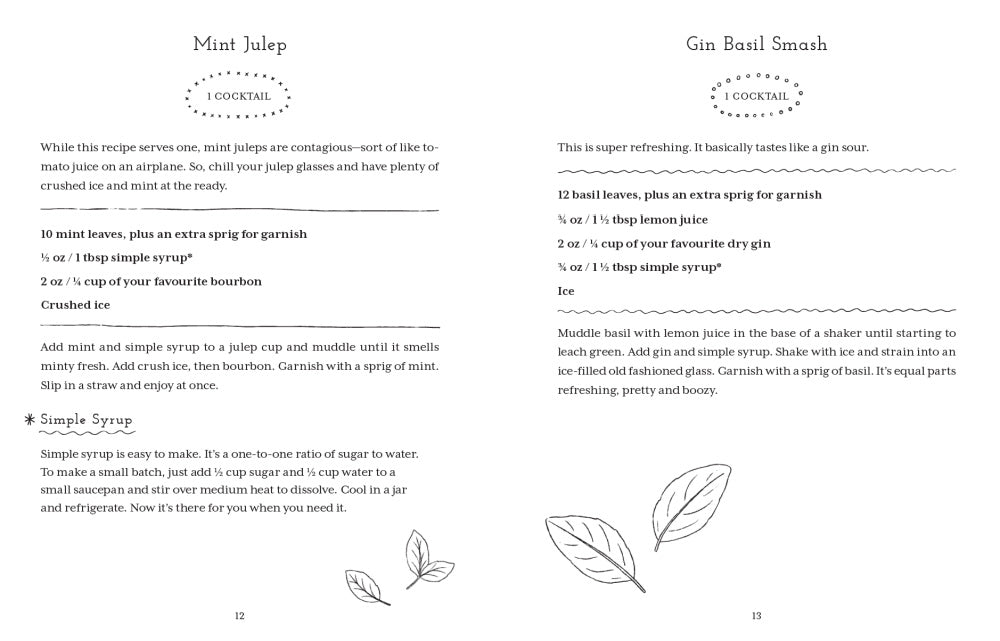 Tender Herbs / AMY ROSEN
No offence to rosemary and thyme, but this collection of herbaceous recipes focuses on the softies with tender stalks: parsley, dill, basil, chives, cilantro and mint. Whether herbs are the star ingredient, as in Chive Toast, Dill Rosti, and a proper cuppa Mint Tea, or an accent in Halibut & Red Grapefruit Ceviche and Fried Eggplant with Burrata, Amy Rosen makes a friendly case for celebrating this abundant and inexpensive ingredient. Tender herbs add fresh flavour, a burst of colour and a boost of flavonoids: a cook's trifecta. Includes tips on storing fresh herbs and using up those leftover springs. Hip Herb Hurrah!

AUTHOR BIO:

Amy Rosen wears many hats. She is an award-winning journalist, magazine editor and author of several fine cookbooks. As a tv presenter, Amy demonstrates recipes on Cityline and offers friendly critiques as a Food Network judge. No slouch, she is also the CEO of Rosen's Cinnamon Buns, makers of bake-your-own cinnamon buns and spreads. When not eating her way across Canada, Amy Rosen lives in Toronto.
Welcome to our homemade series of books. It started as a bit of a dare, then became a reality when the stars aligned. And as it turns out, making books is fun and a nice counterpoint to the wonderful world of retail.

Our goal is simple: we champion subjects that are underappreciated. As a big city business, we are cognizant of the high cost of eating well, and have a special place in our hearts for ingredients that are inexpensive and abundant. We publish slowly but surely. If you have an idea for us, please contact the publisher directly: mika@goodegg.ca