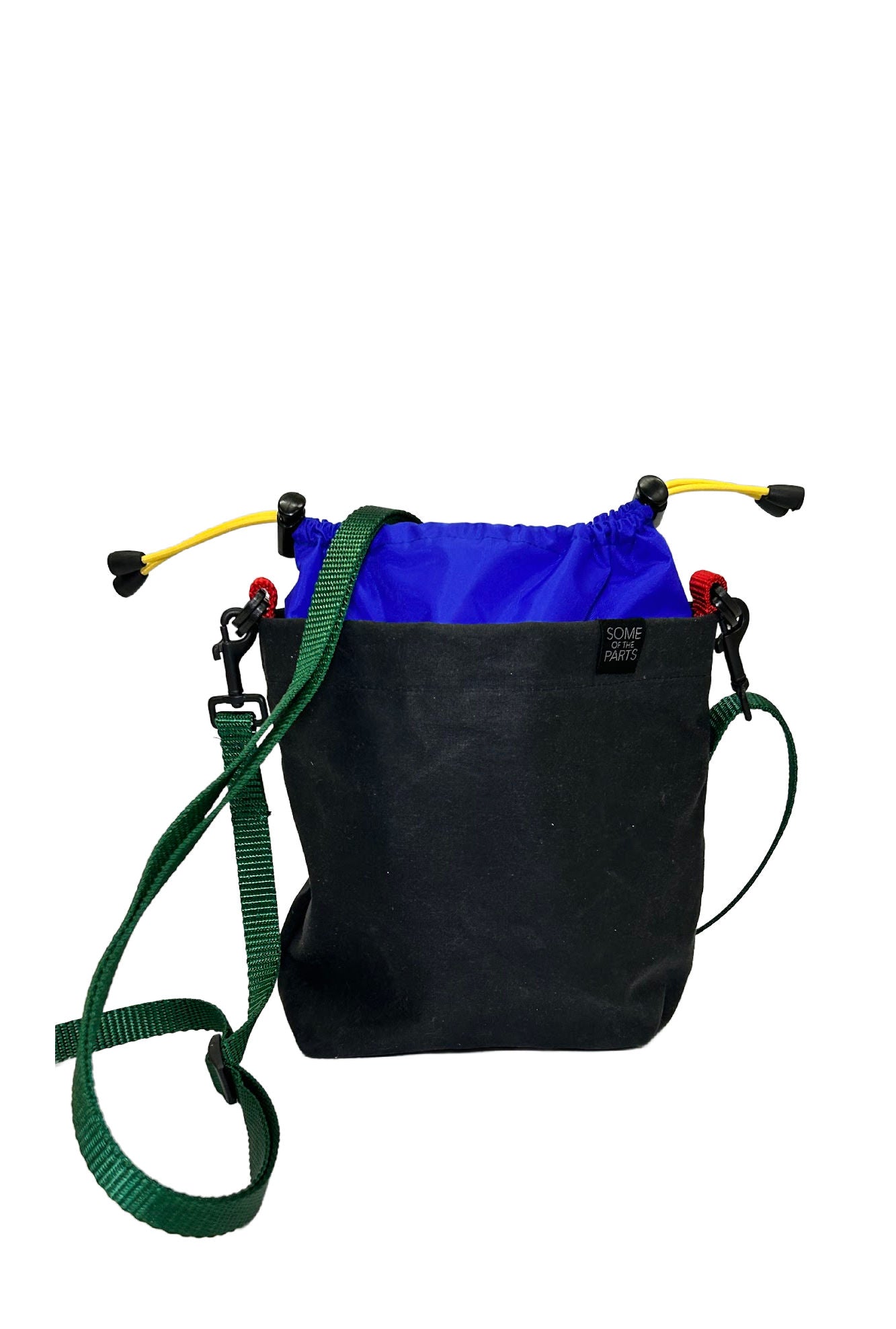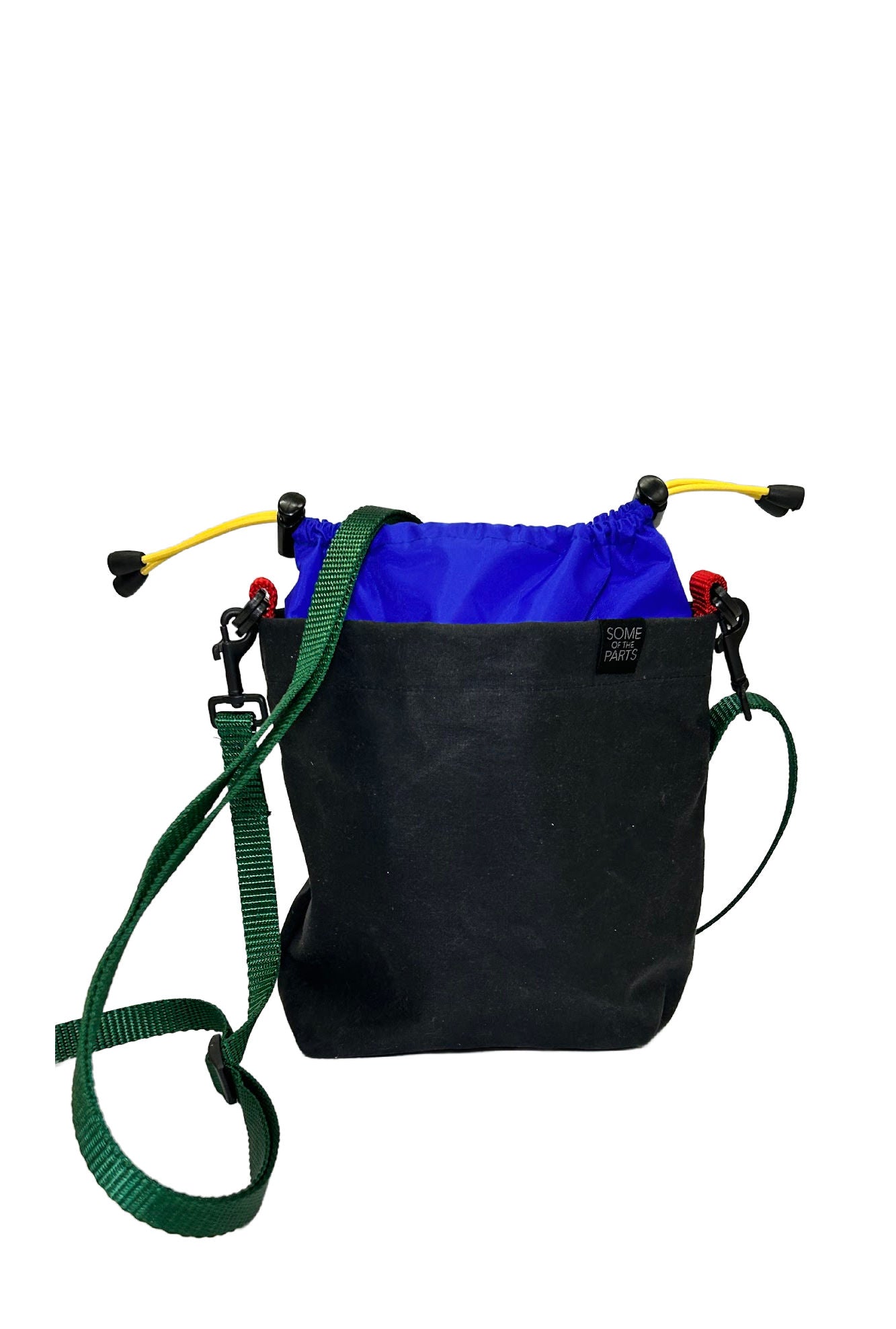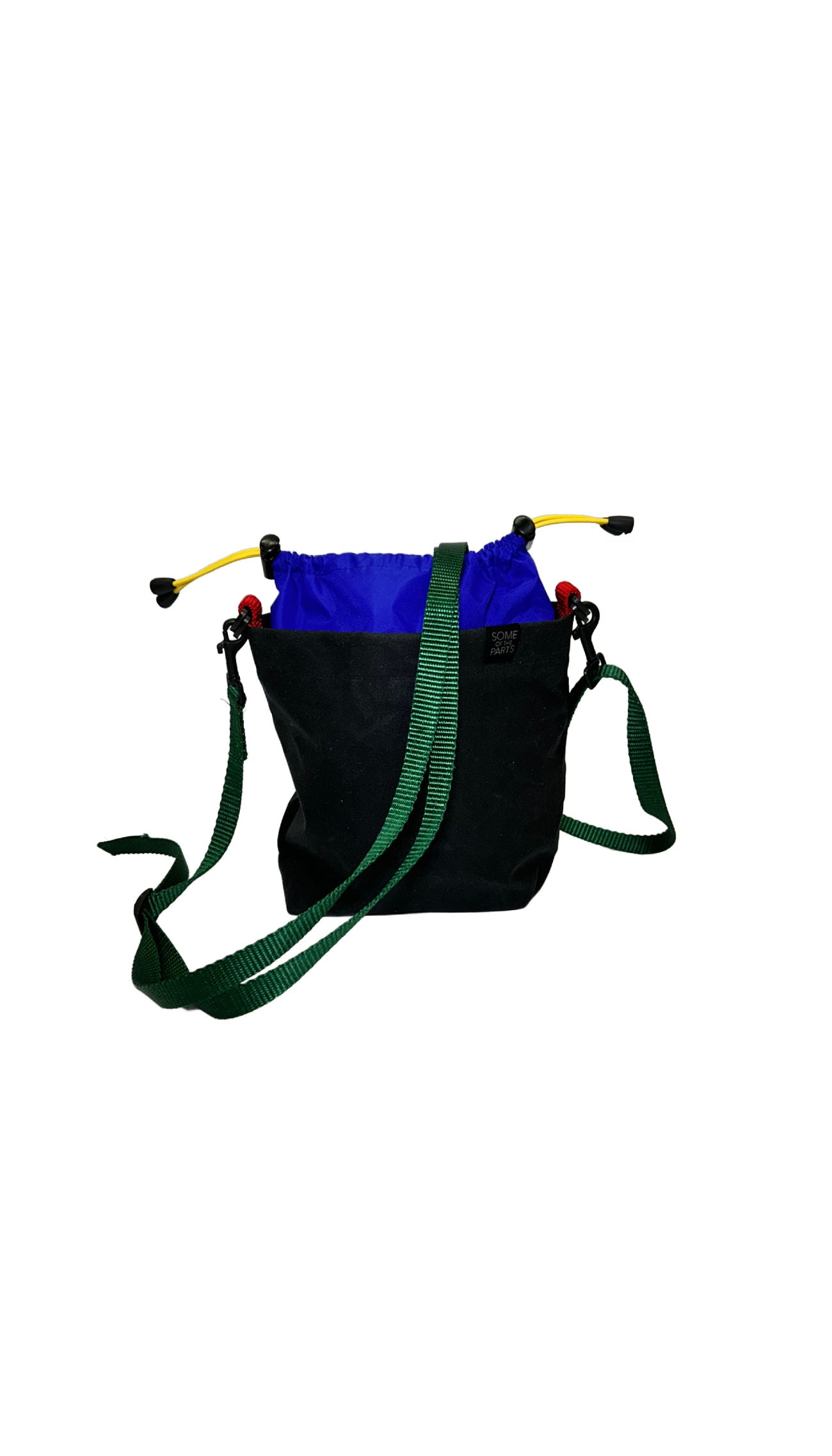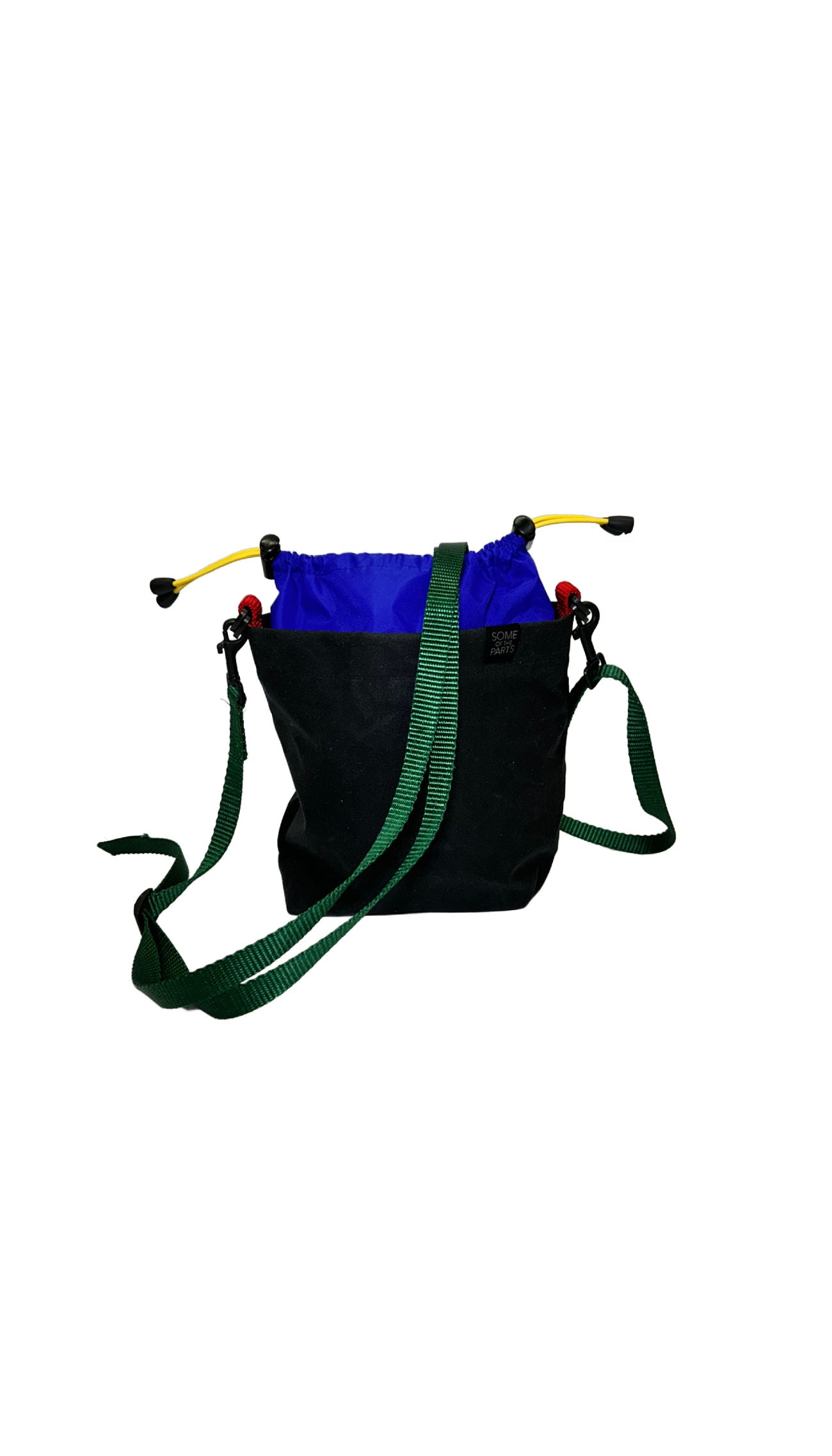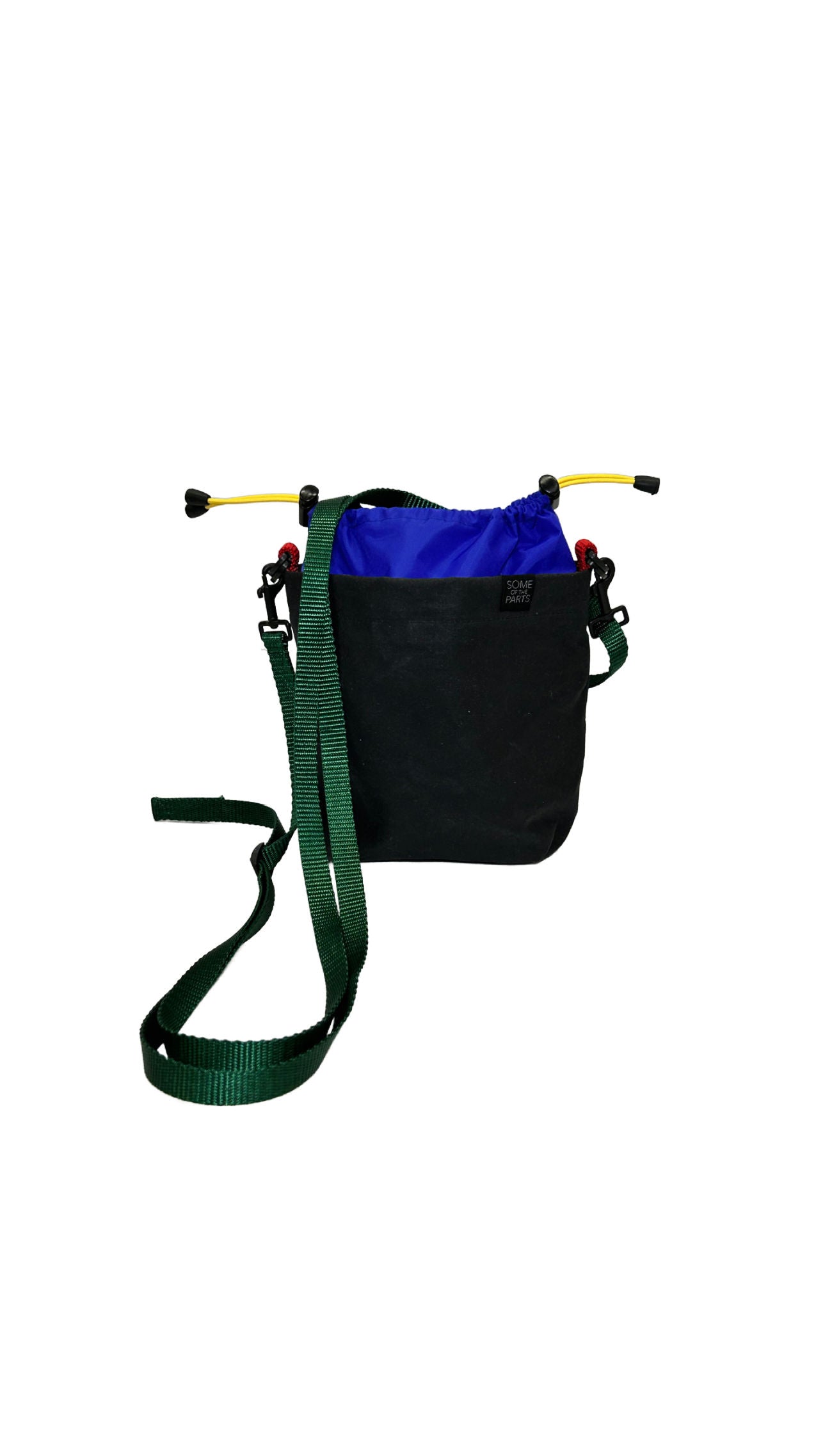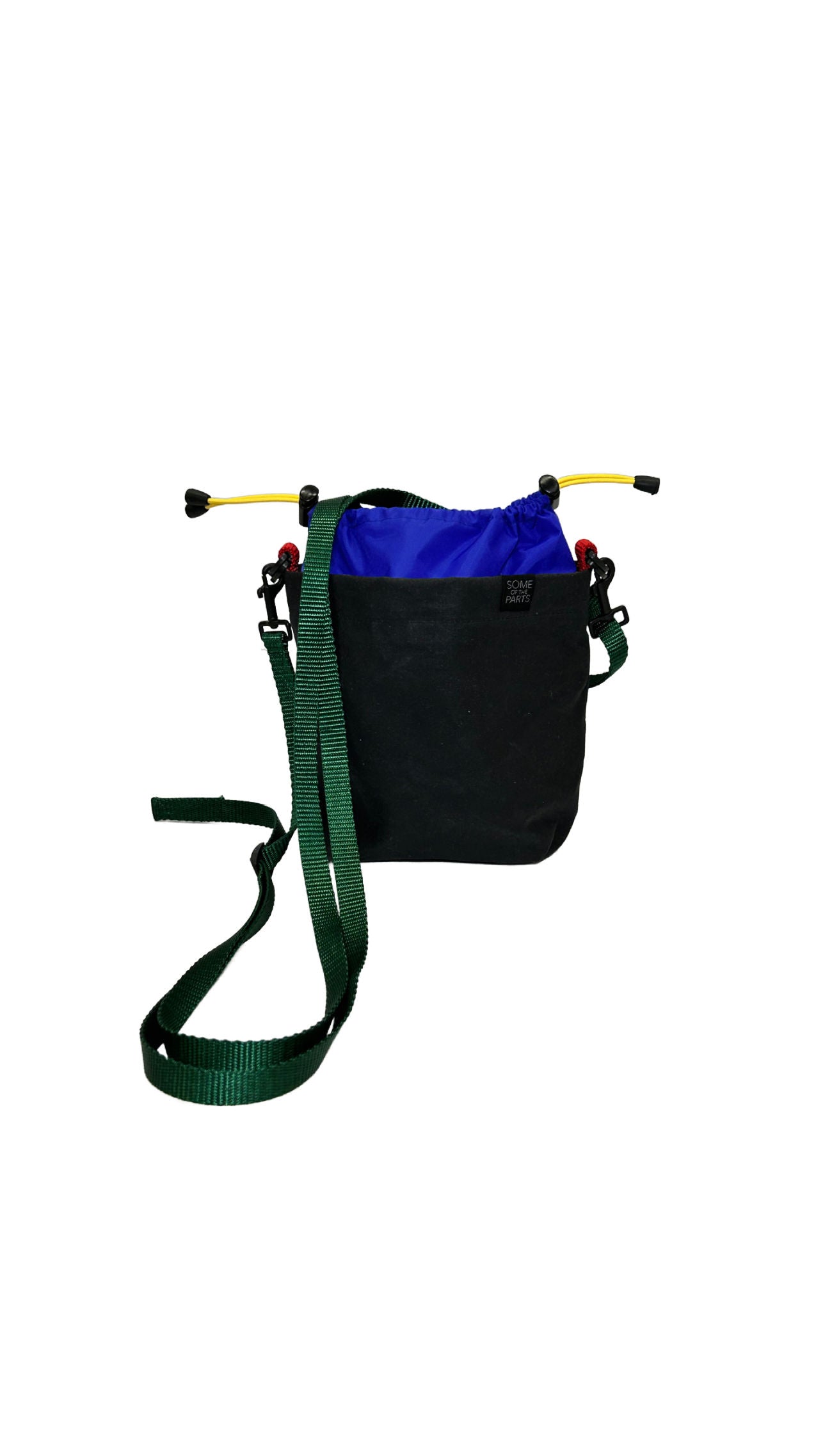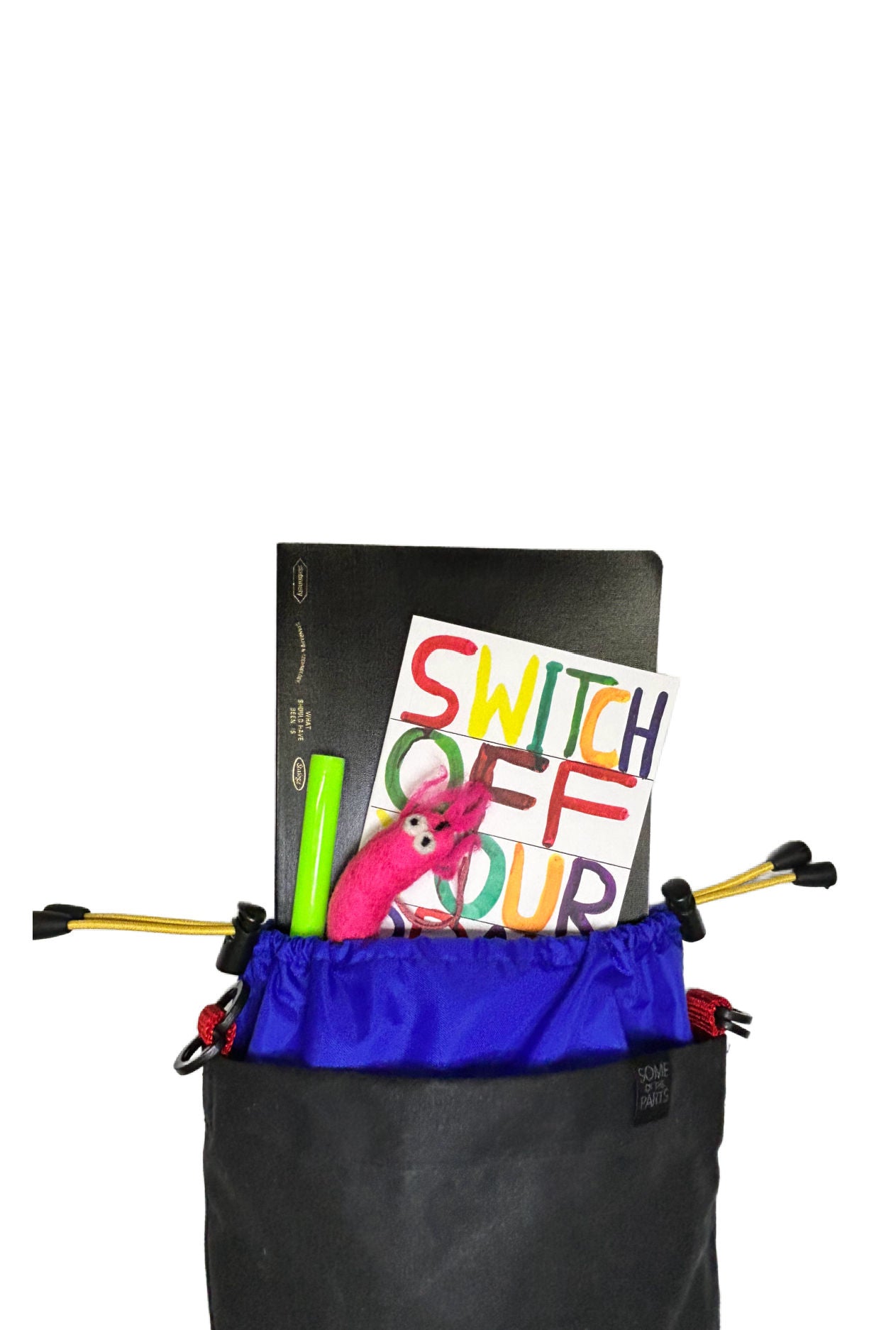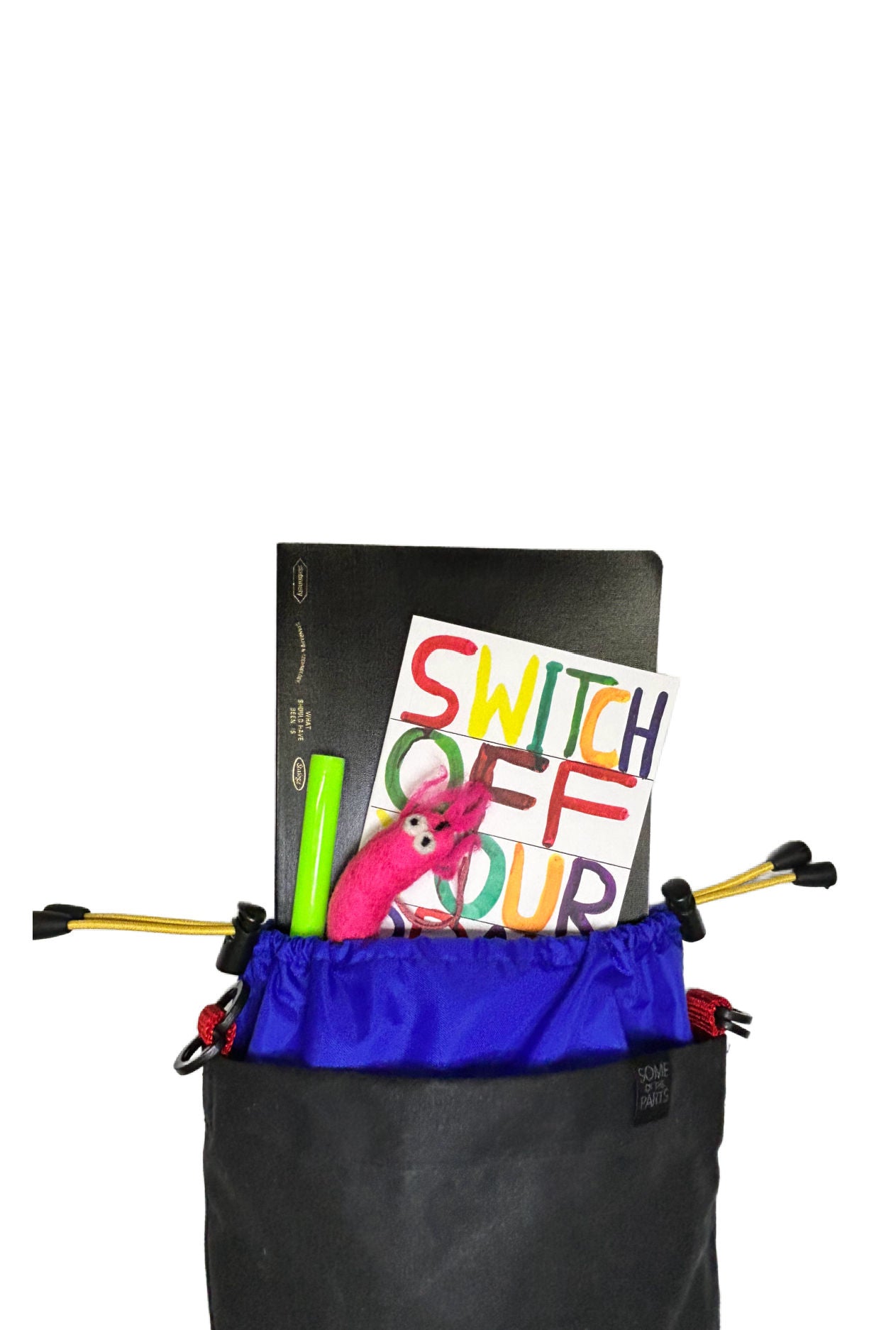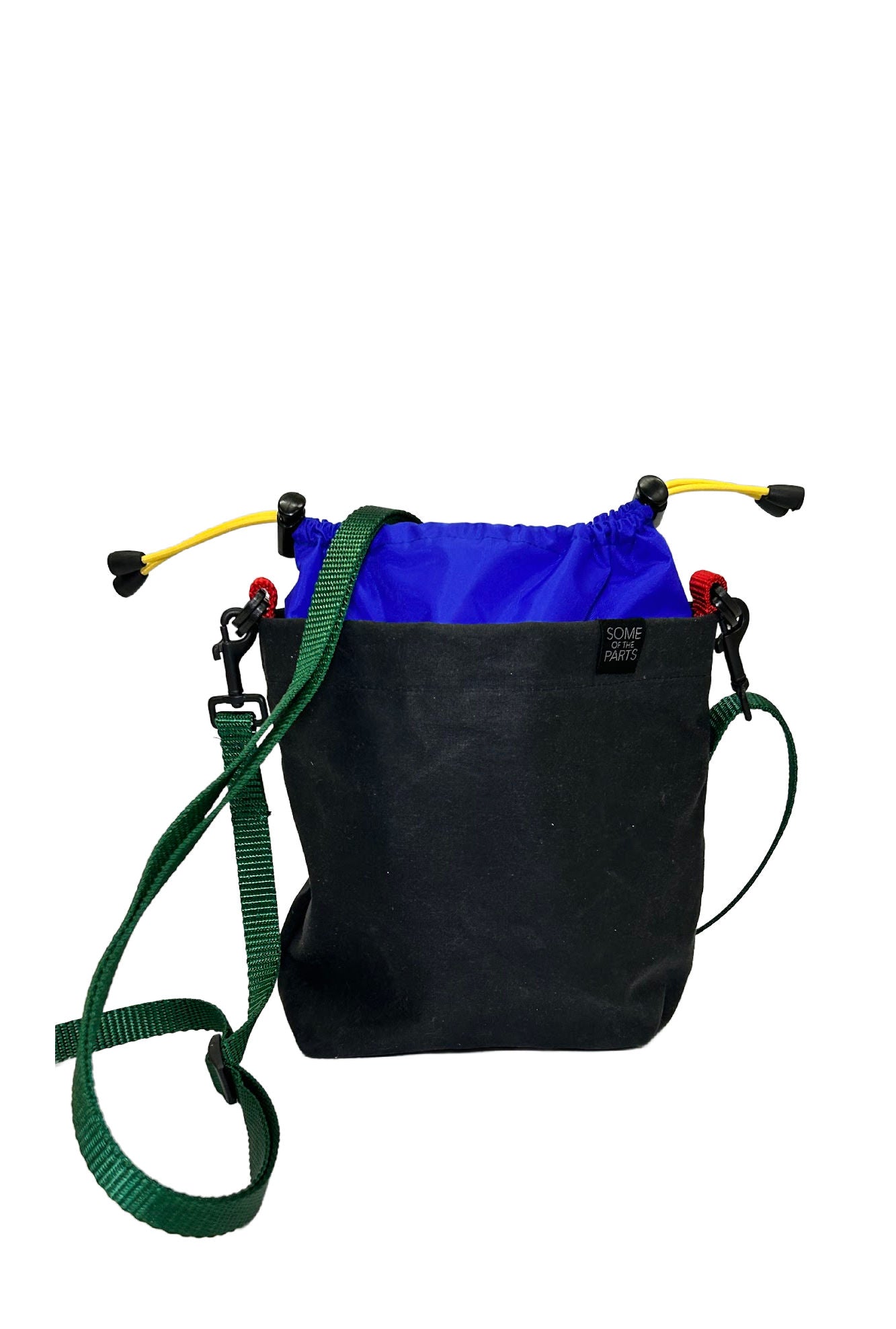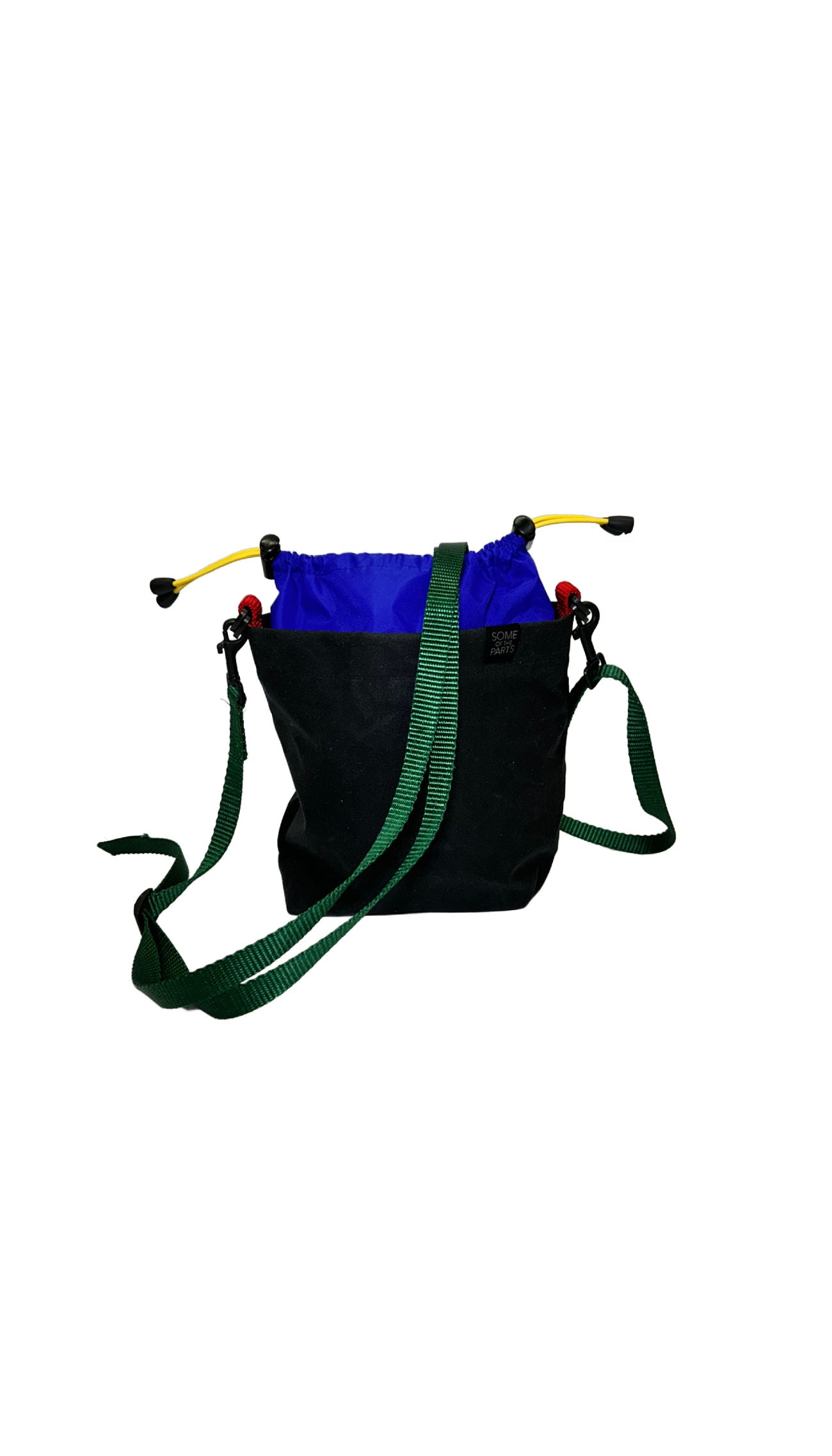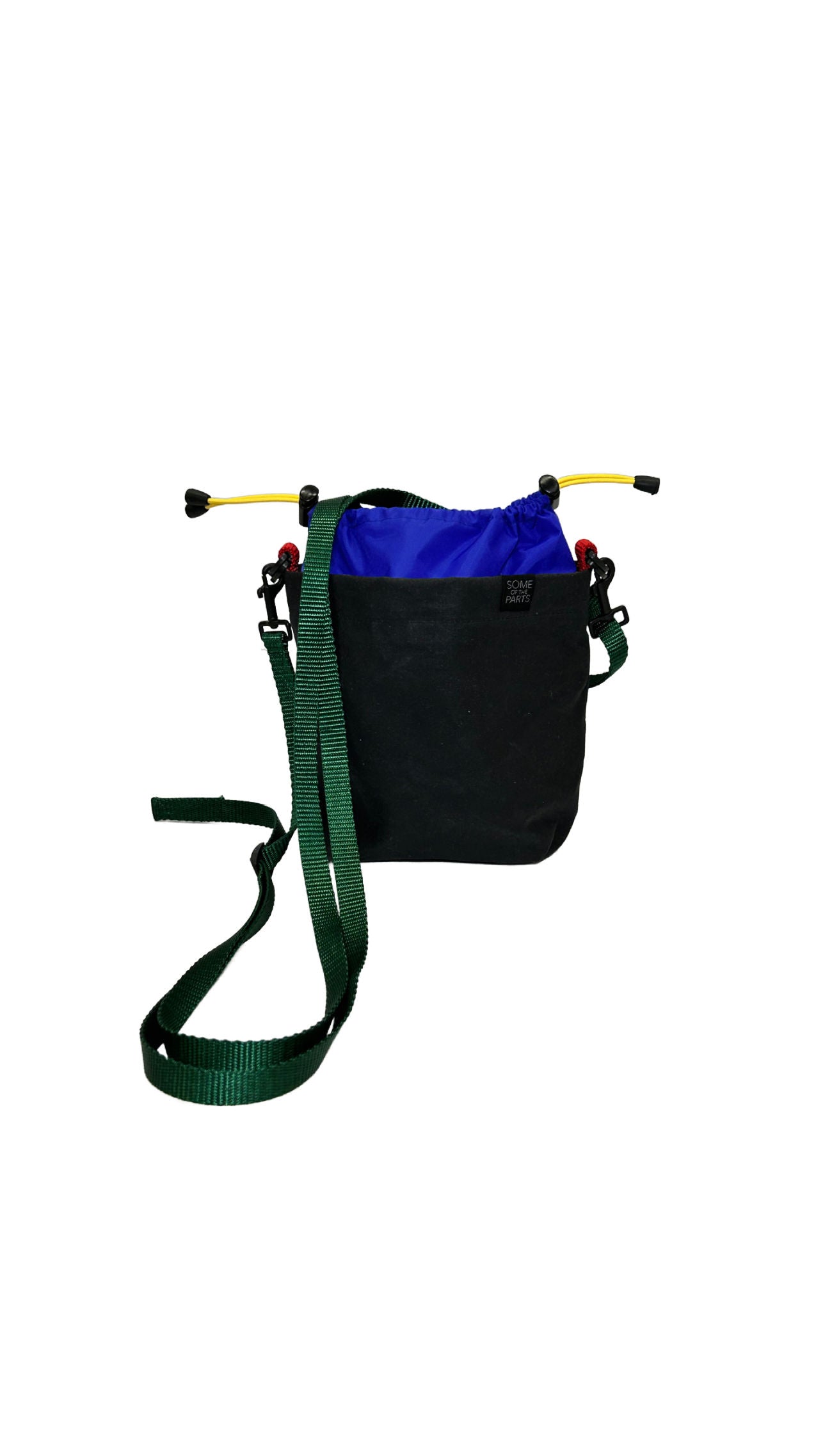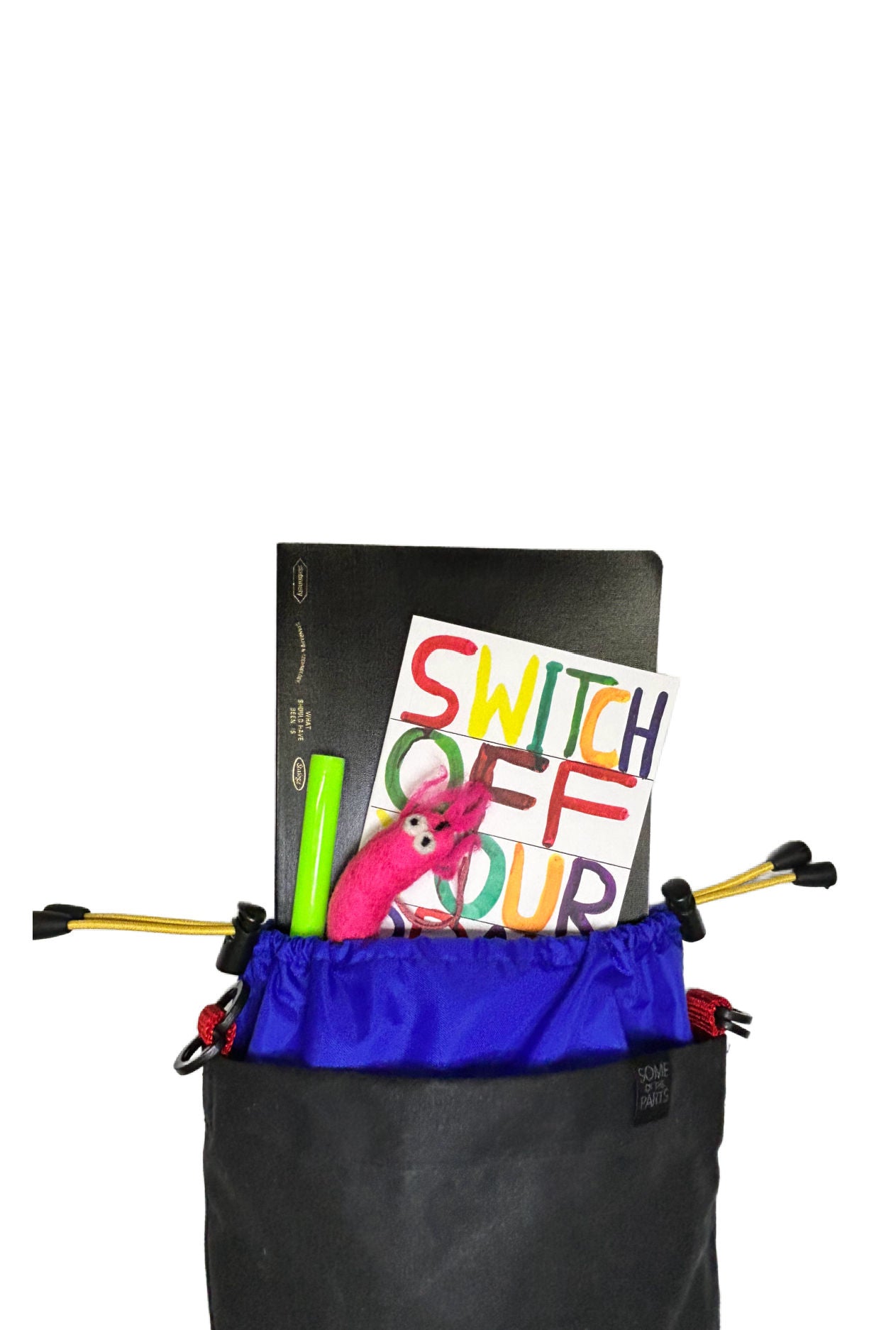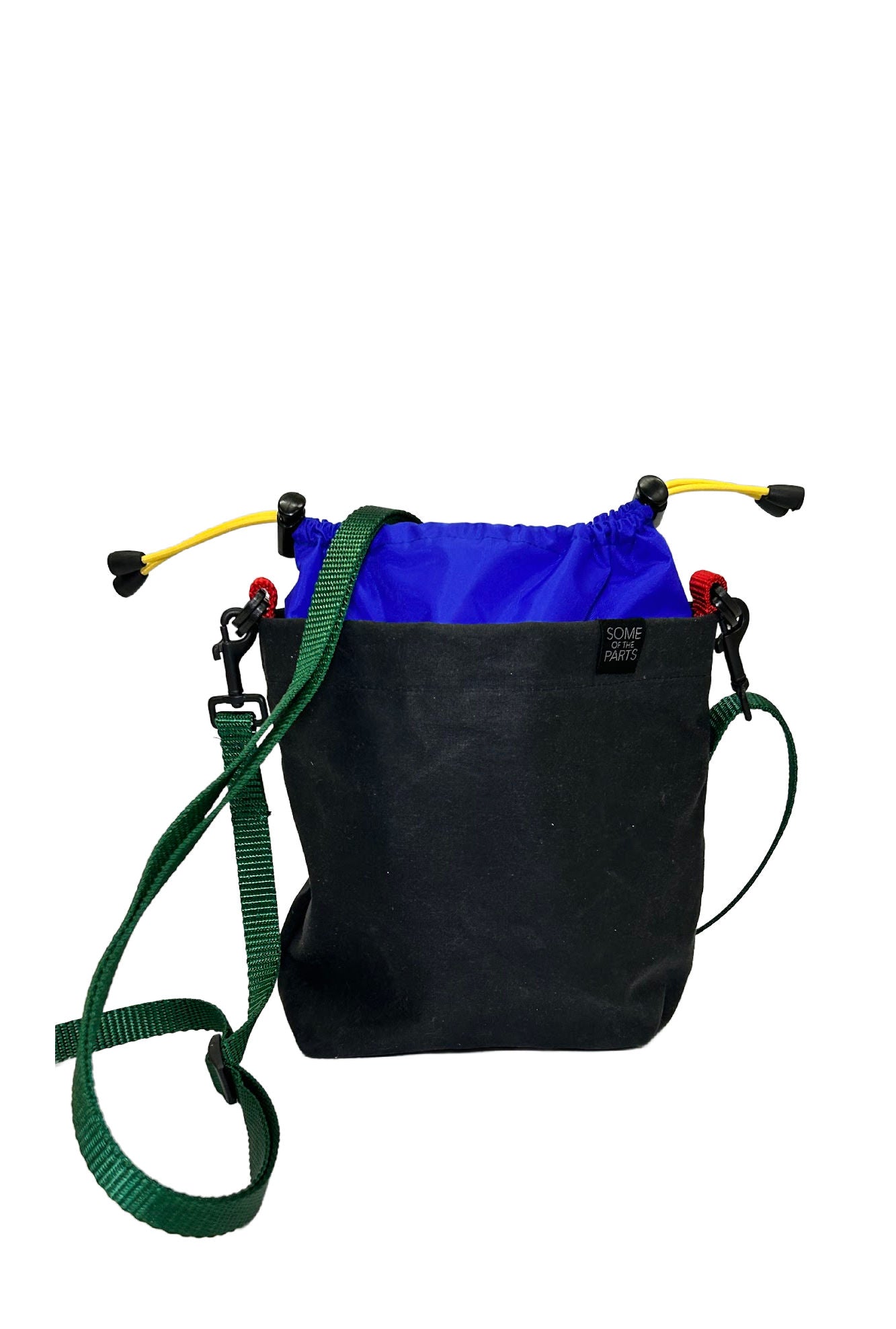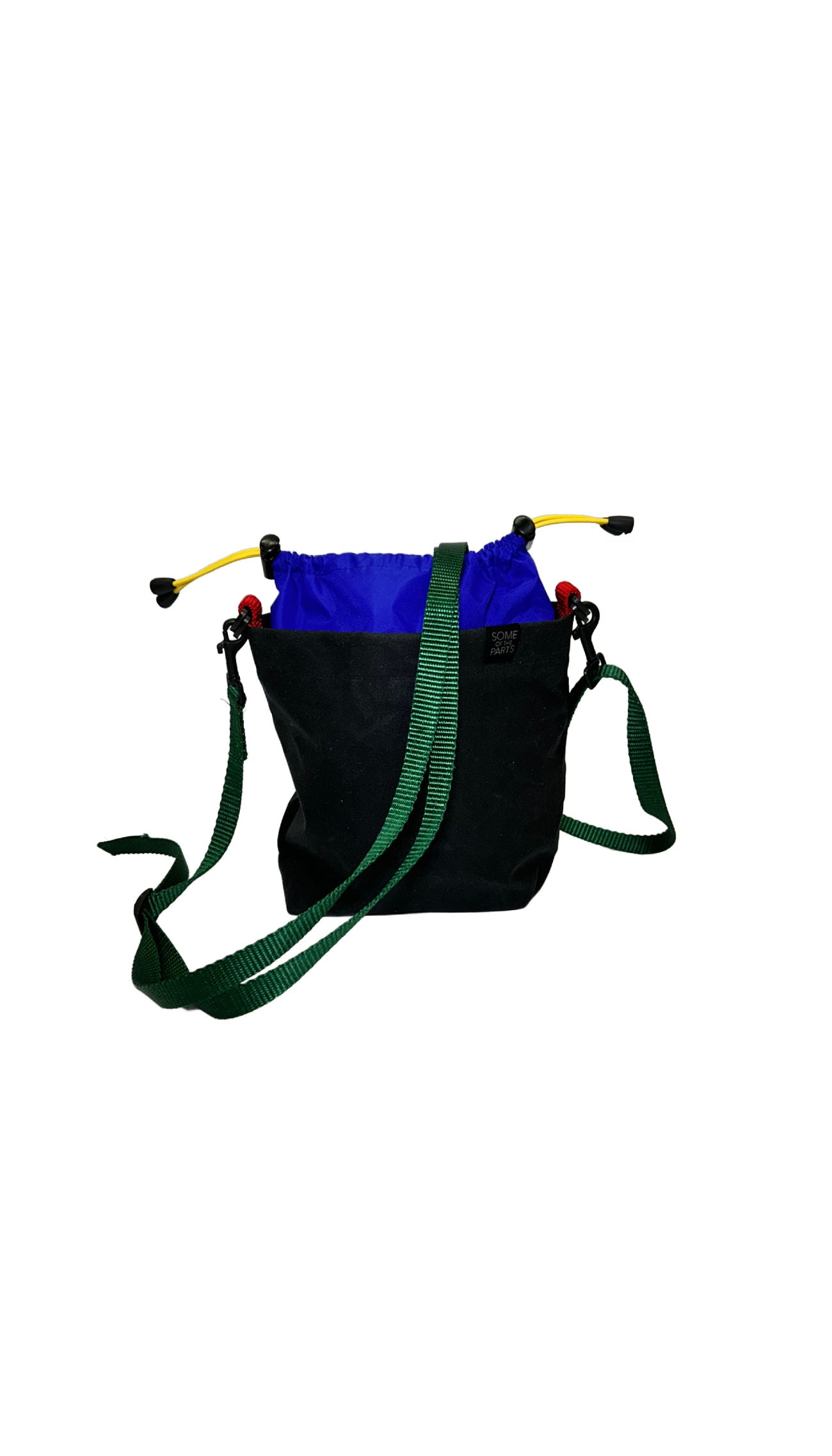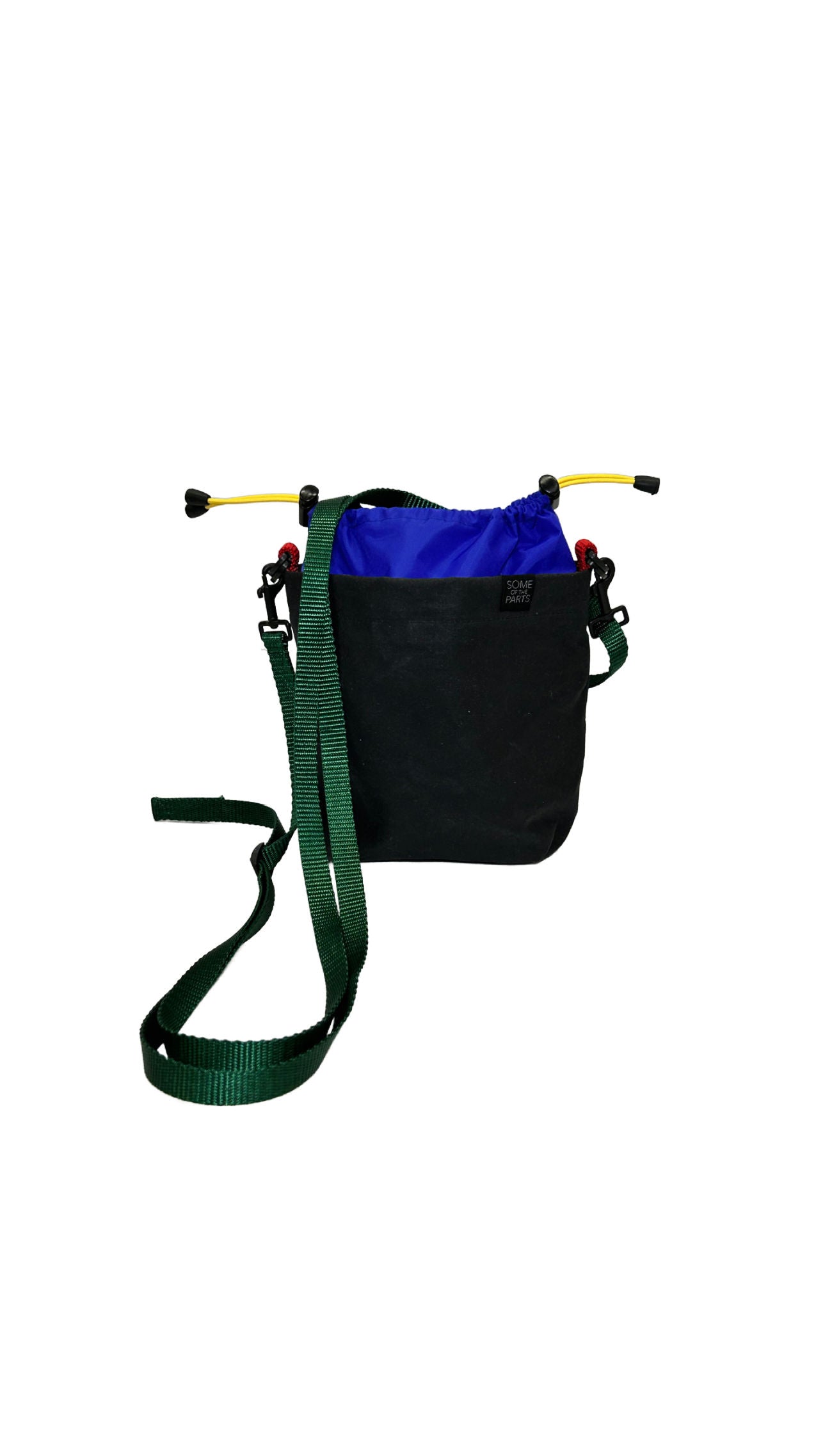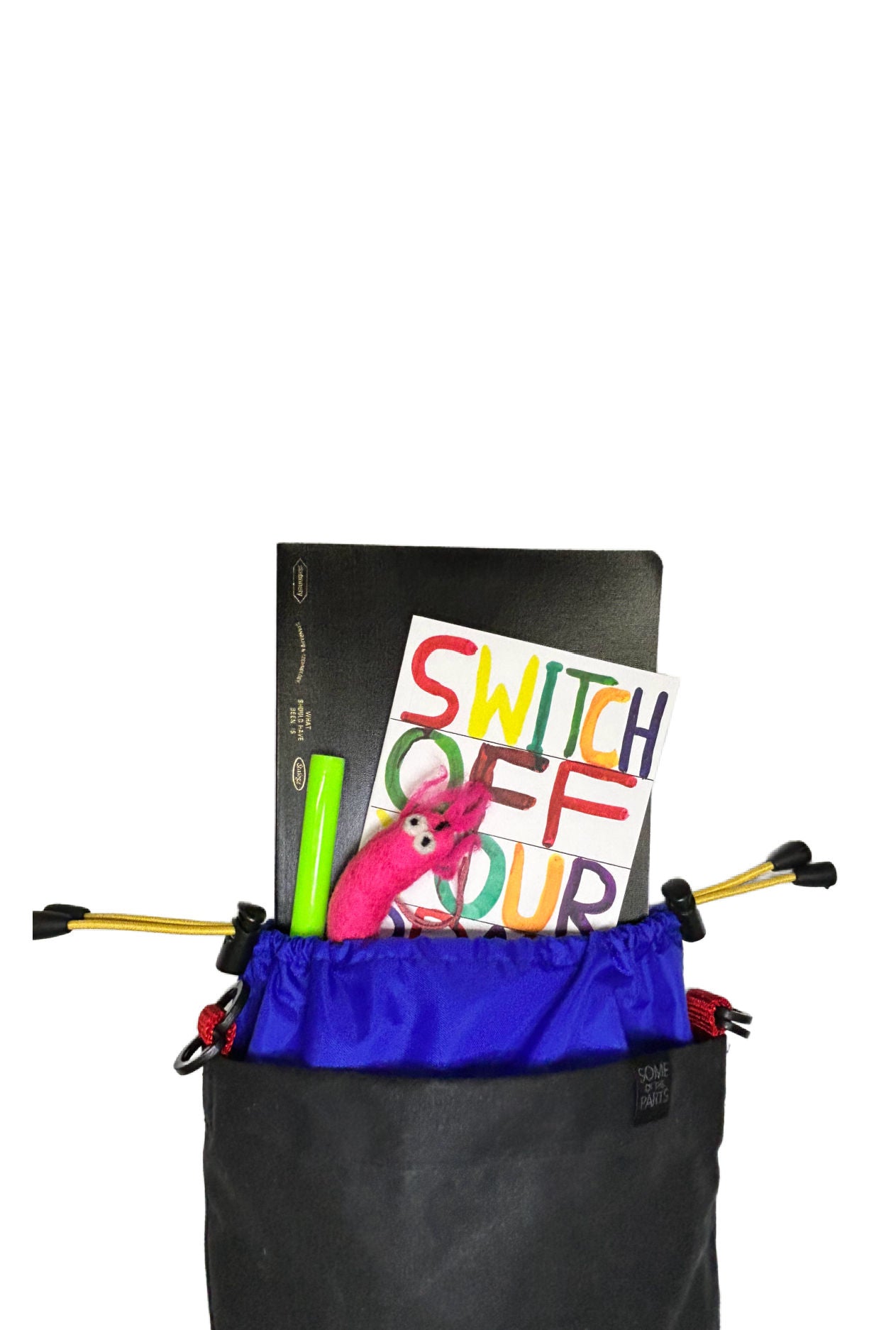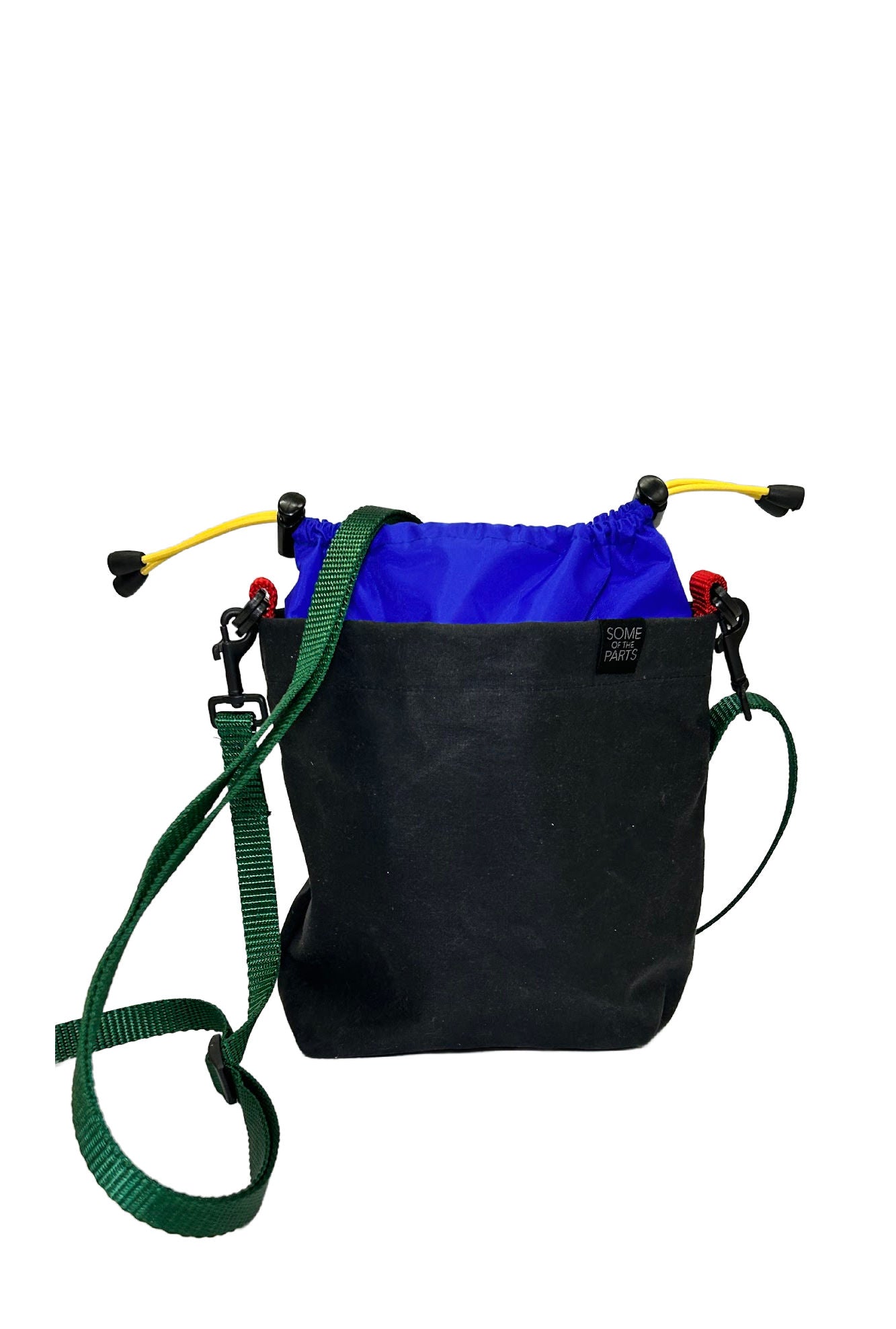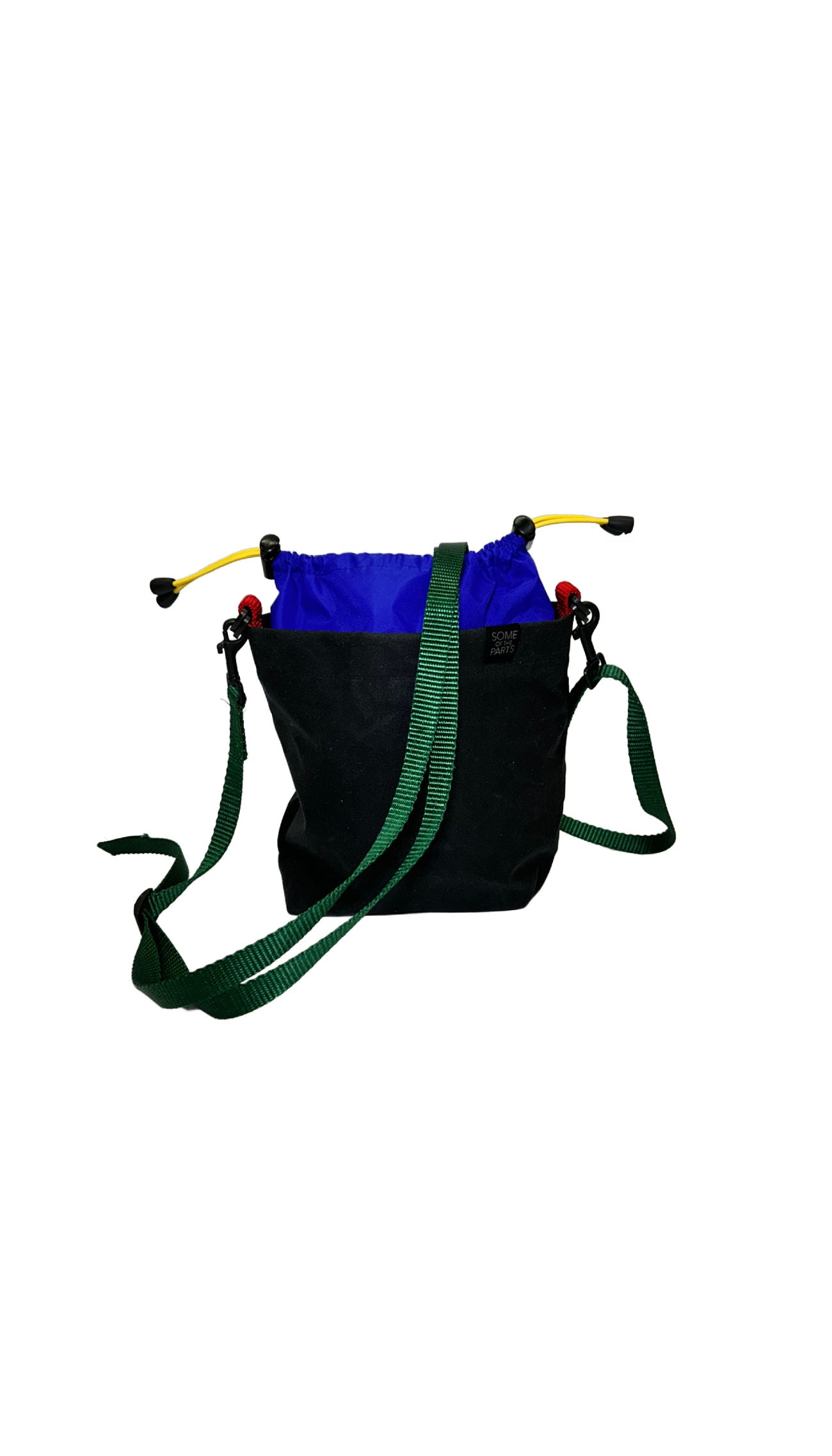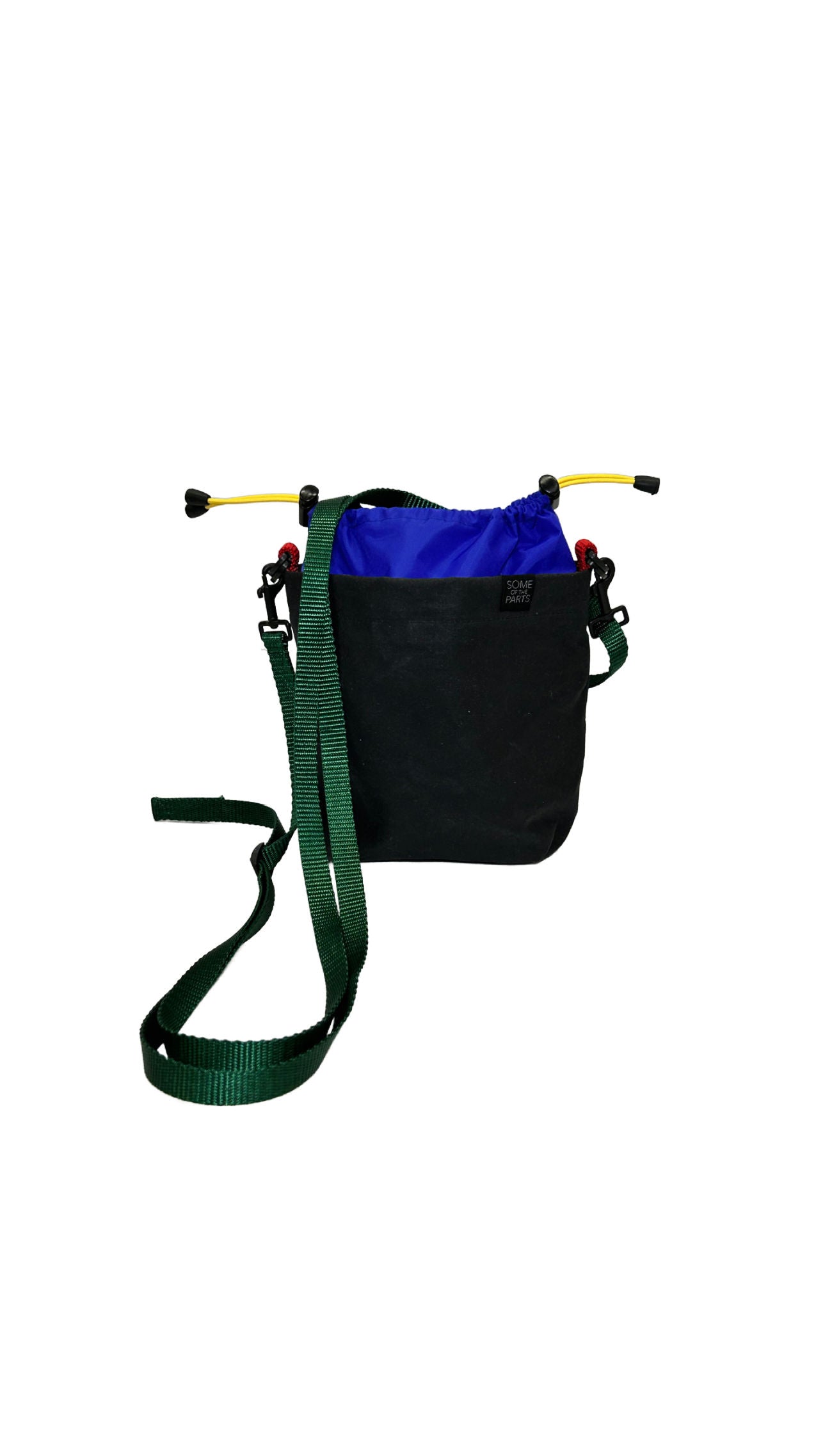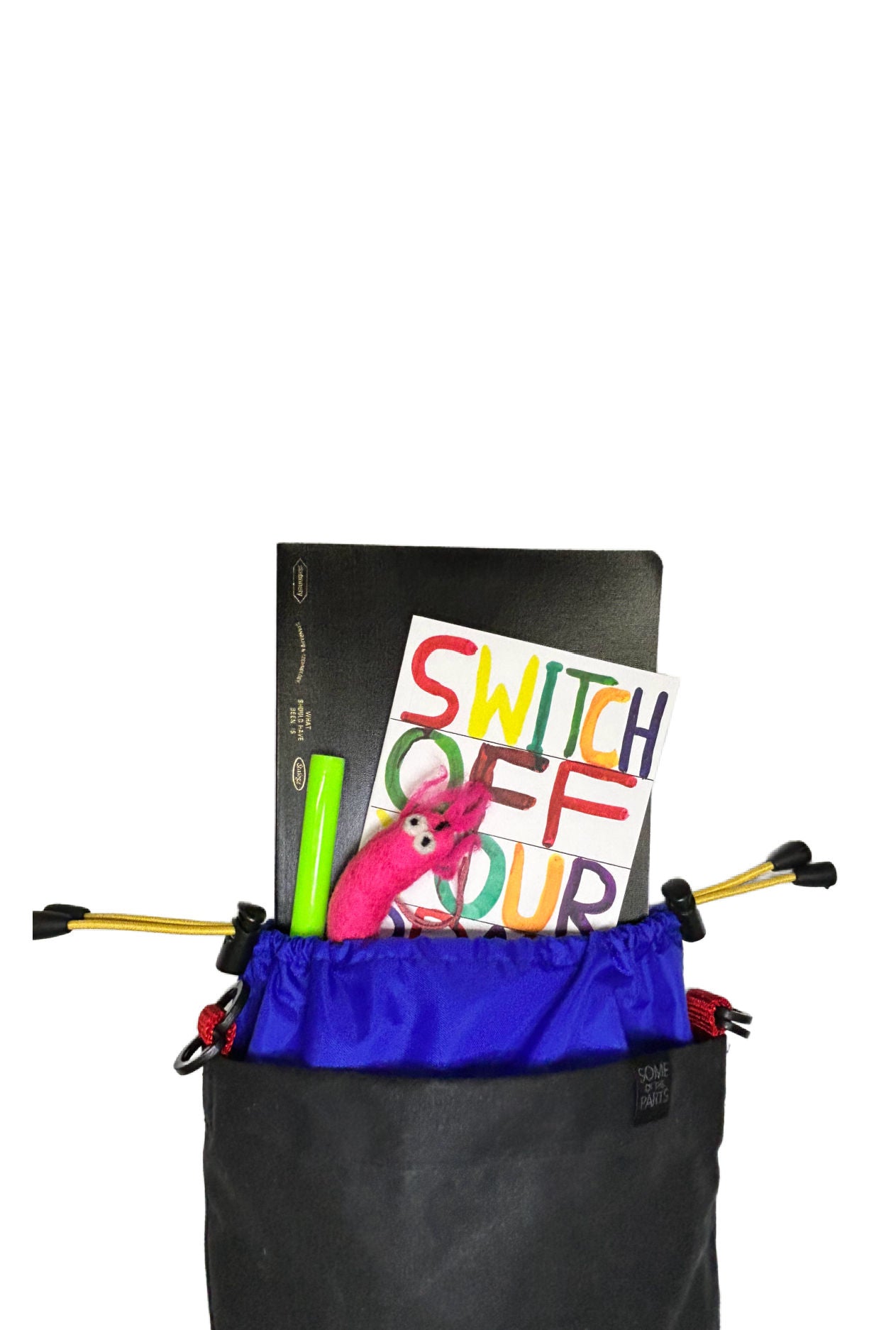 Primary Mini Bucket Bag
Though a touch smaller, this mini bucket bag is just as mighty as the original. It's the perfect accessory to tote all your daily necessities - keys, wallet, reusable bag, something to read, lipgloss, oh, yeah... and our omnipresent phones.
Made in Toronto in a woman-owned factory, Some of the Parts buys all its inputs from Canadian companies with the exception of waxed cotton. That fabric is imported from the USA from a mill that has been making waxed fabric for generations.  

Details:
3" / 7 cm D x 7.75" / 19.5 cm H x 6.25" / 16 cm W

wipe clean with water and a cloth

do not iron as the heat will melt the wax-coated canvas
14 oz wax cotton canvas exterior
water-repellent nylon interior 
100% nylon webbing

strap length: there is like 9 feet of webbing here, you can make almost any length you'd like from this generous length

*waxed cotton is wear-resistant, durable and ages beautifully - much like us, with well-lived creases and colour permutations