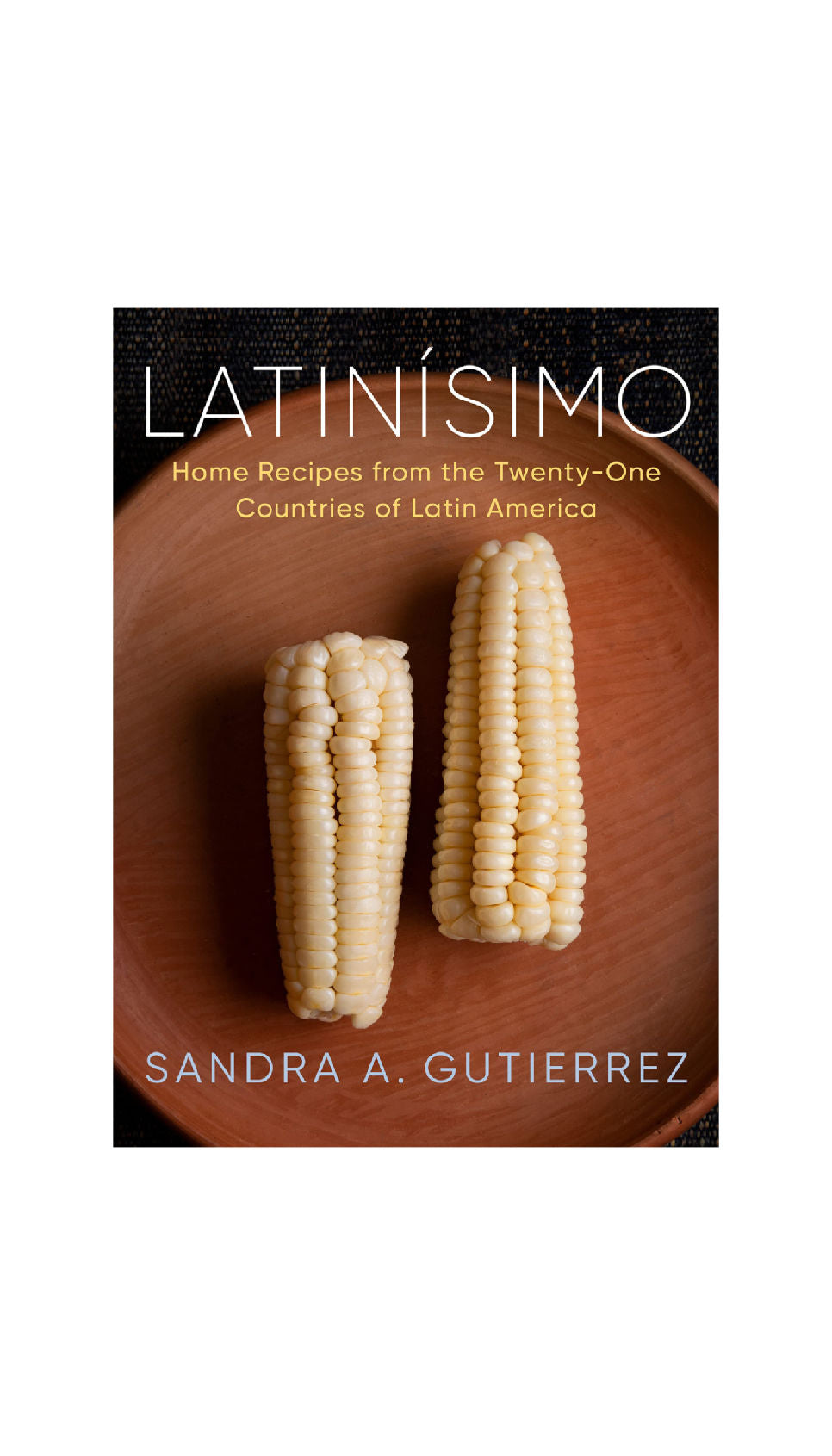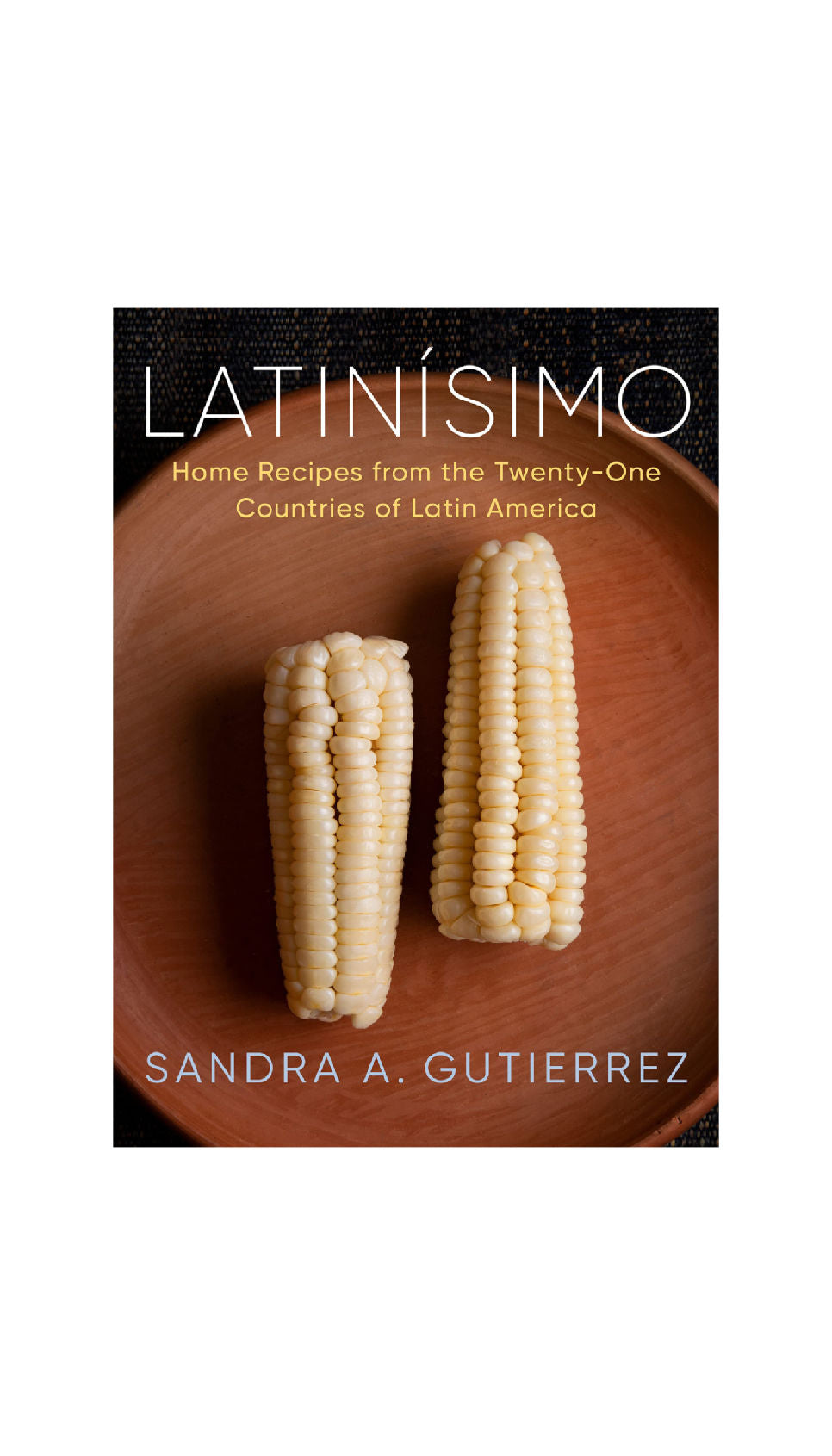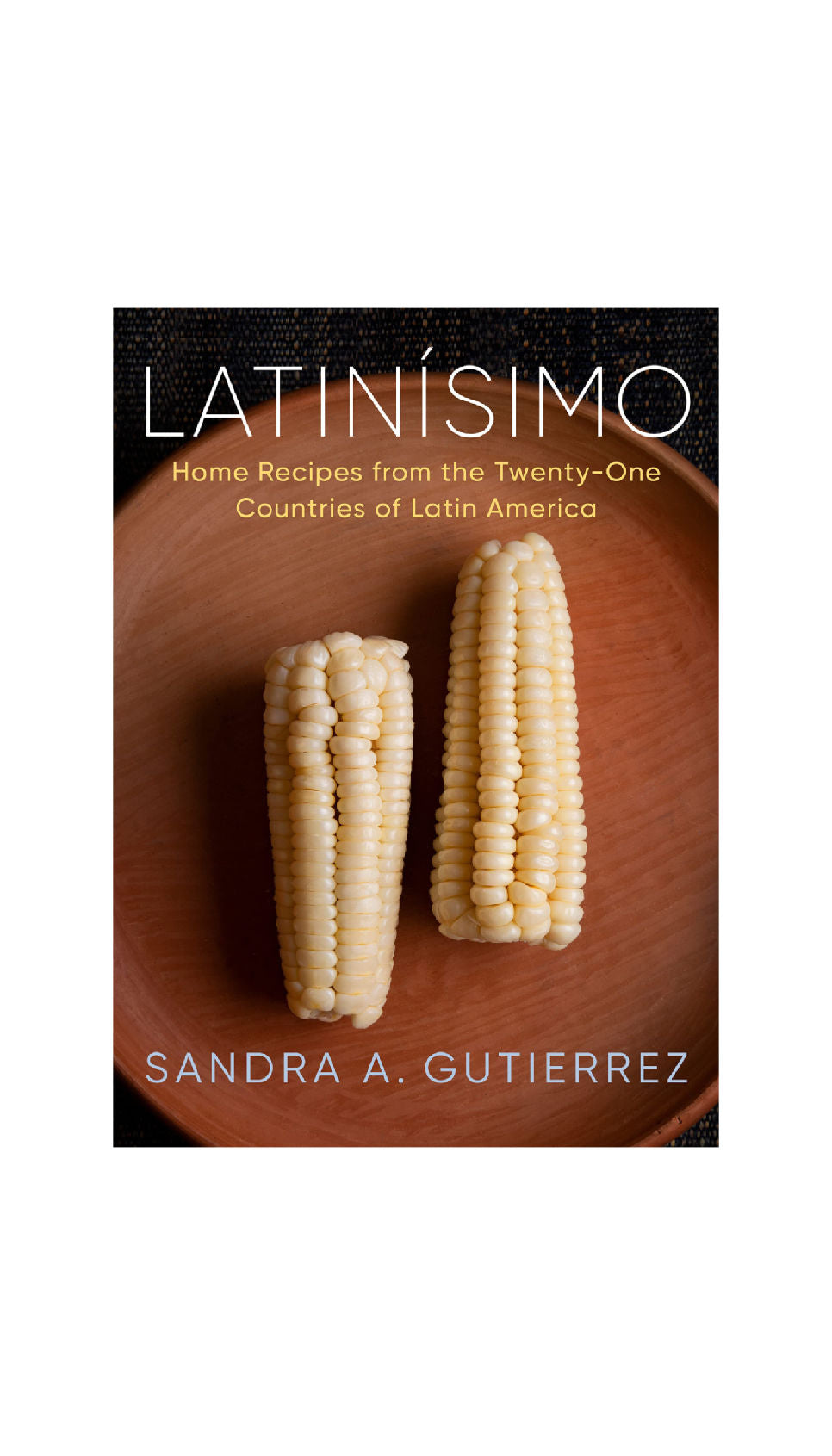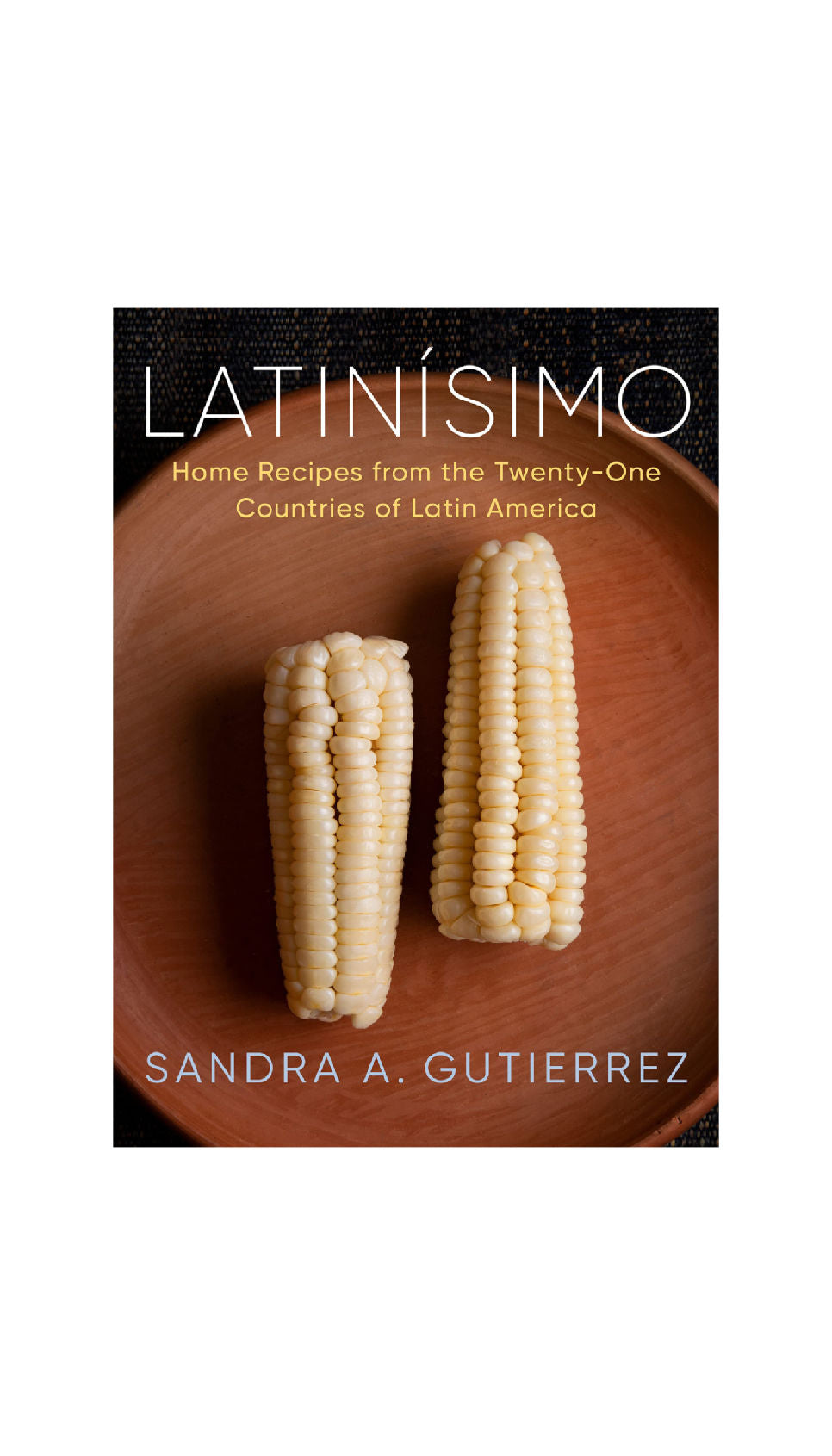 Latinísimo
"If anyone knows the foods of Latin America, it's Sandra Gutierrez. In this stunning book she shares the full extent of her expertise through more than 300 delicious recipes. These are dishes that people across Latin America enjoy every day and Latinísimo is a book home cooks will be turning to for years to come"

An encyclopedic cookbook celebrating Latin American home cooking—the first to cover the day-to-day home cooking of all twenty-one nations— Gutierrez shares more than three hundred everyday dishes—plus countless variations—that home cooks everywhere will want to replicate.
Divided by ingredient—Beans, Corn, Yuca, Quinoa, and almost two dozen more—and featuring an extensive pantry section that establishes the fundamentals of Latin American cooking, Latinísimo brings together real recipes from home cooks in Argentina, Brazil, Belize, Bolivia, Chile, Colombia, Costa Rica, Cuba, the Dominican Republic, Ecuador, El Salvador, Guatemala, Honduras, Mexico, Nicaragua, Panama, Paraguay, Peru, Puerto Rico, Uruguay, and Venezuela.

From Tortillas de Nixtamal (Fresh Masa Tortillas), Arroz con Pollo (Chicken and Rice), and Arepas Clásicas (Classic Arepas) to Solterito (Lima Bean, Corn, and Tomato Salad), Sopa Seca con Albahaca à la Chinchana (One-Pot Spaghetti with Achiote and Basil), and Pastel de Tres Leches (Tres Leches Cake), these are recipes that reflect the incredible breadth and richness of the culinary traditions of the region. Sweeping in its scope, and filled with history and stories, Latinísimo is an utterly essential resource for every kitchen.
Details:
Hardcover / 592 pages
Published 3 October 2023