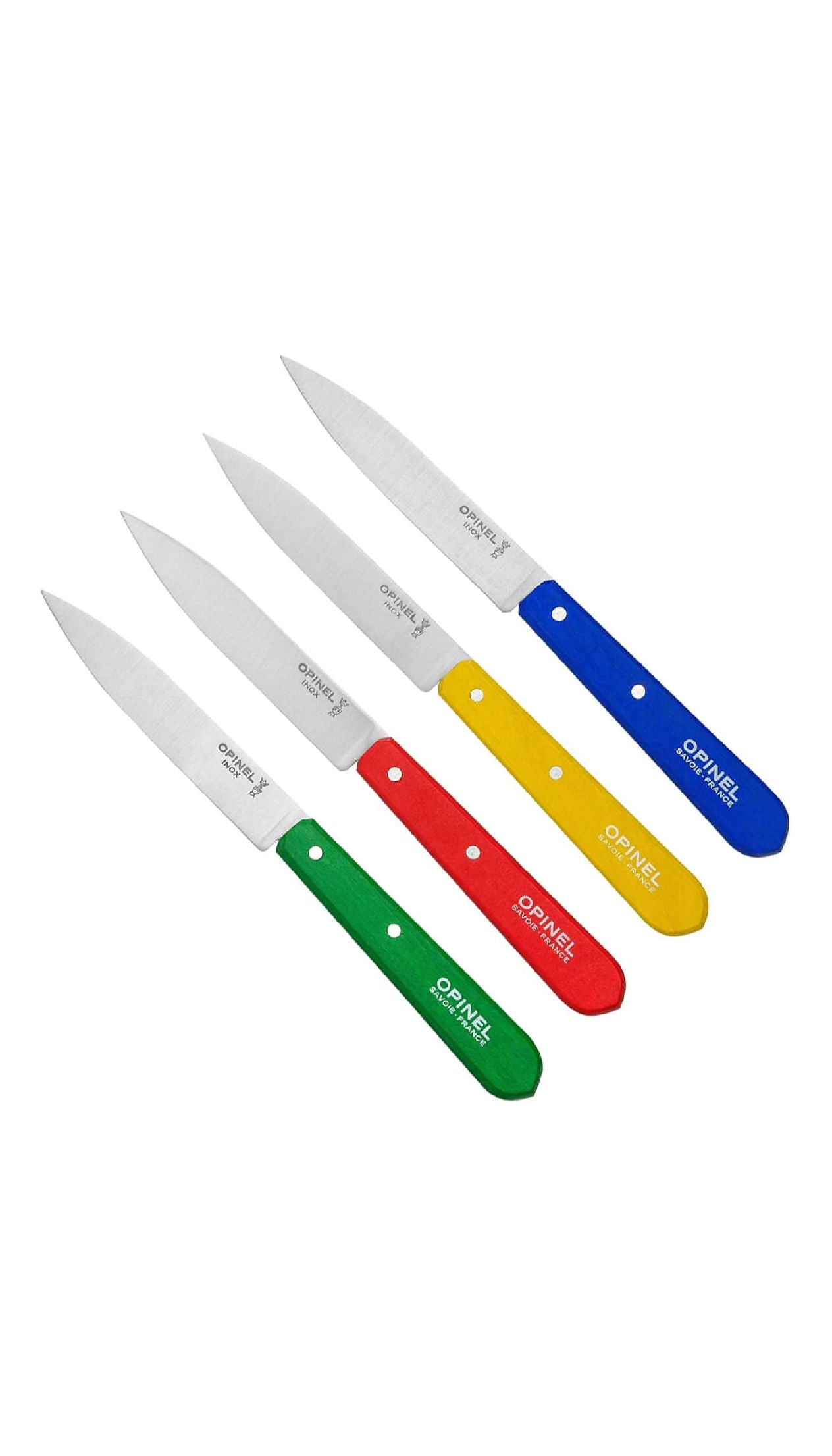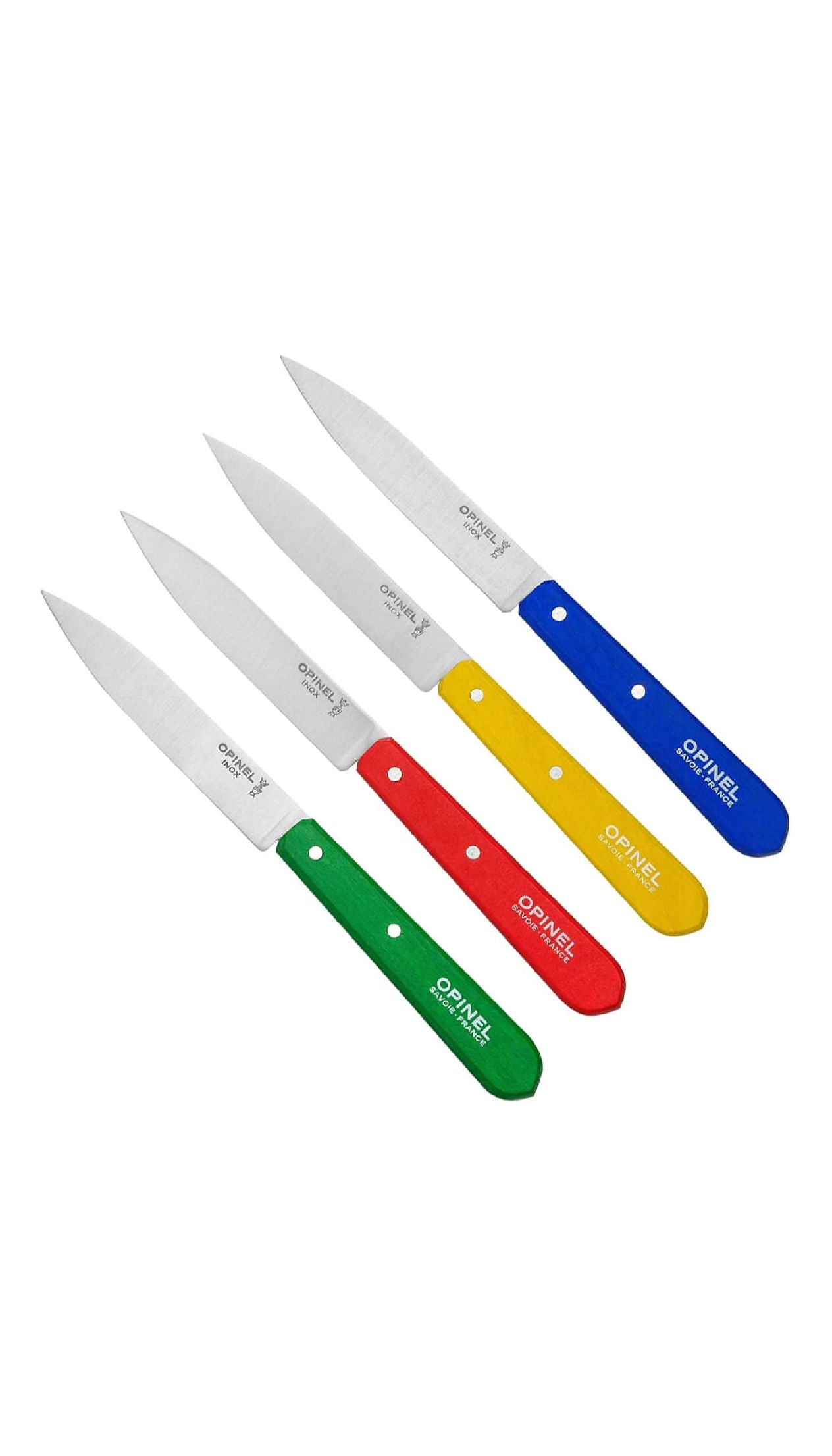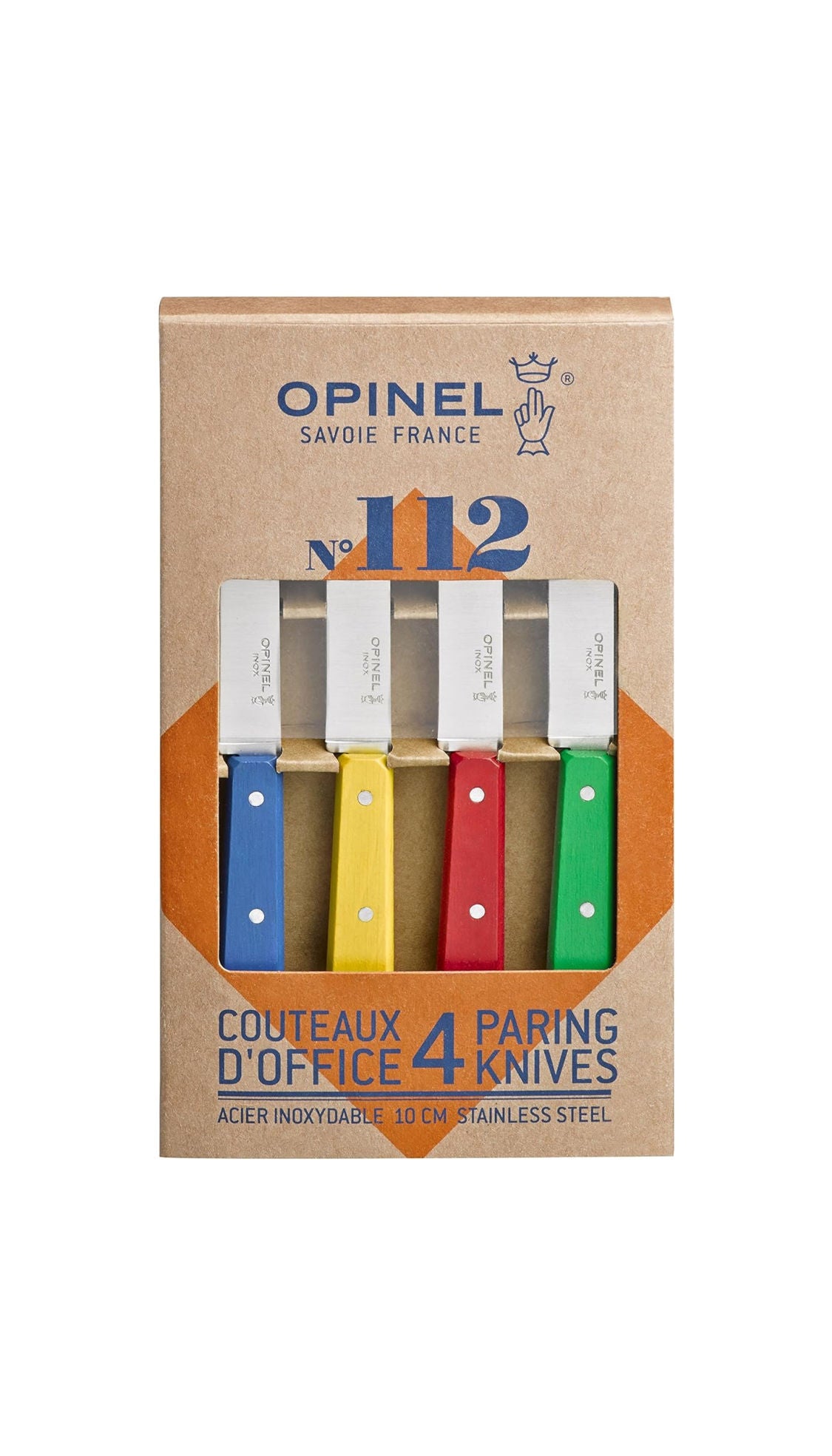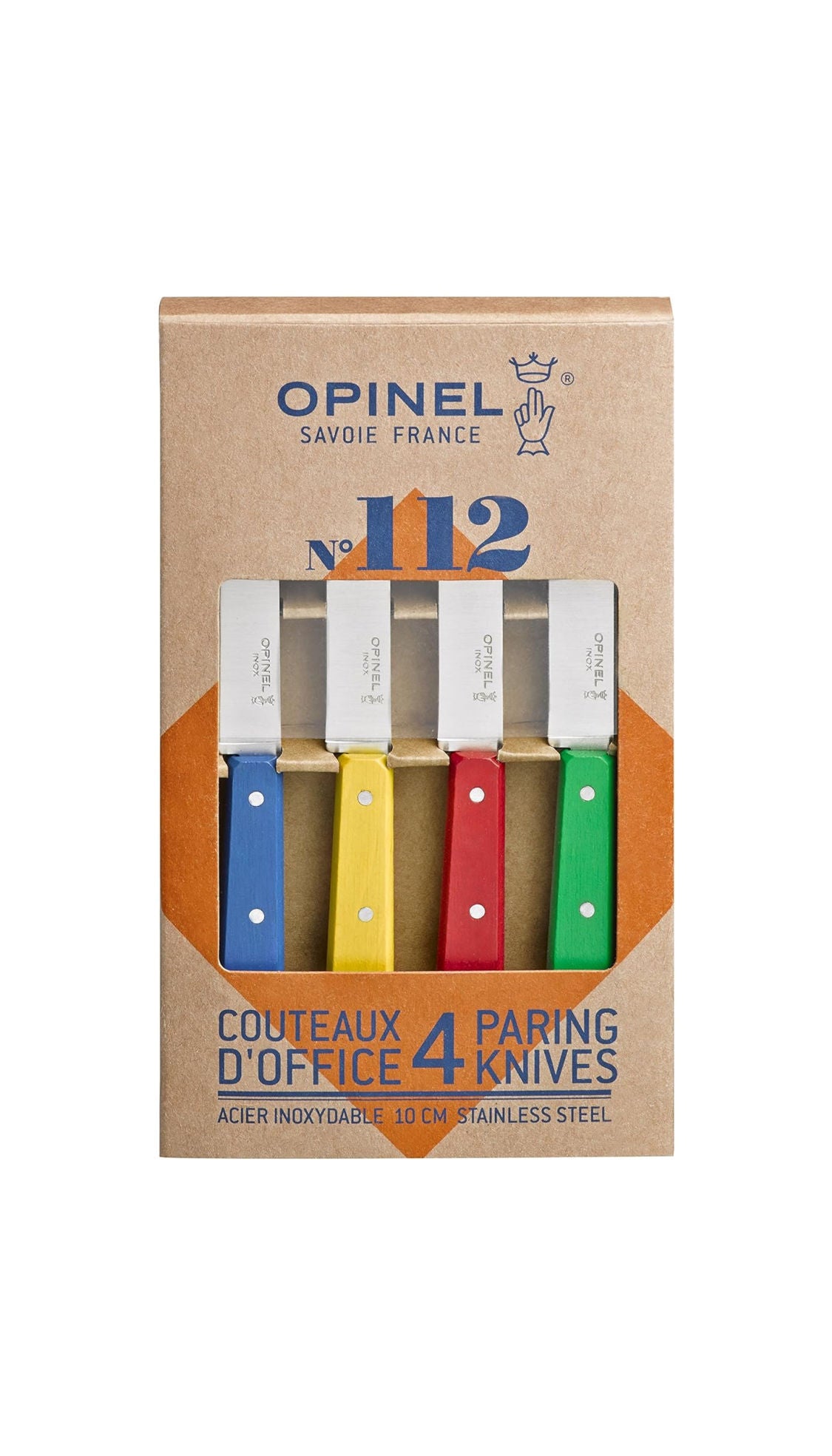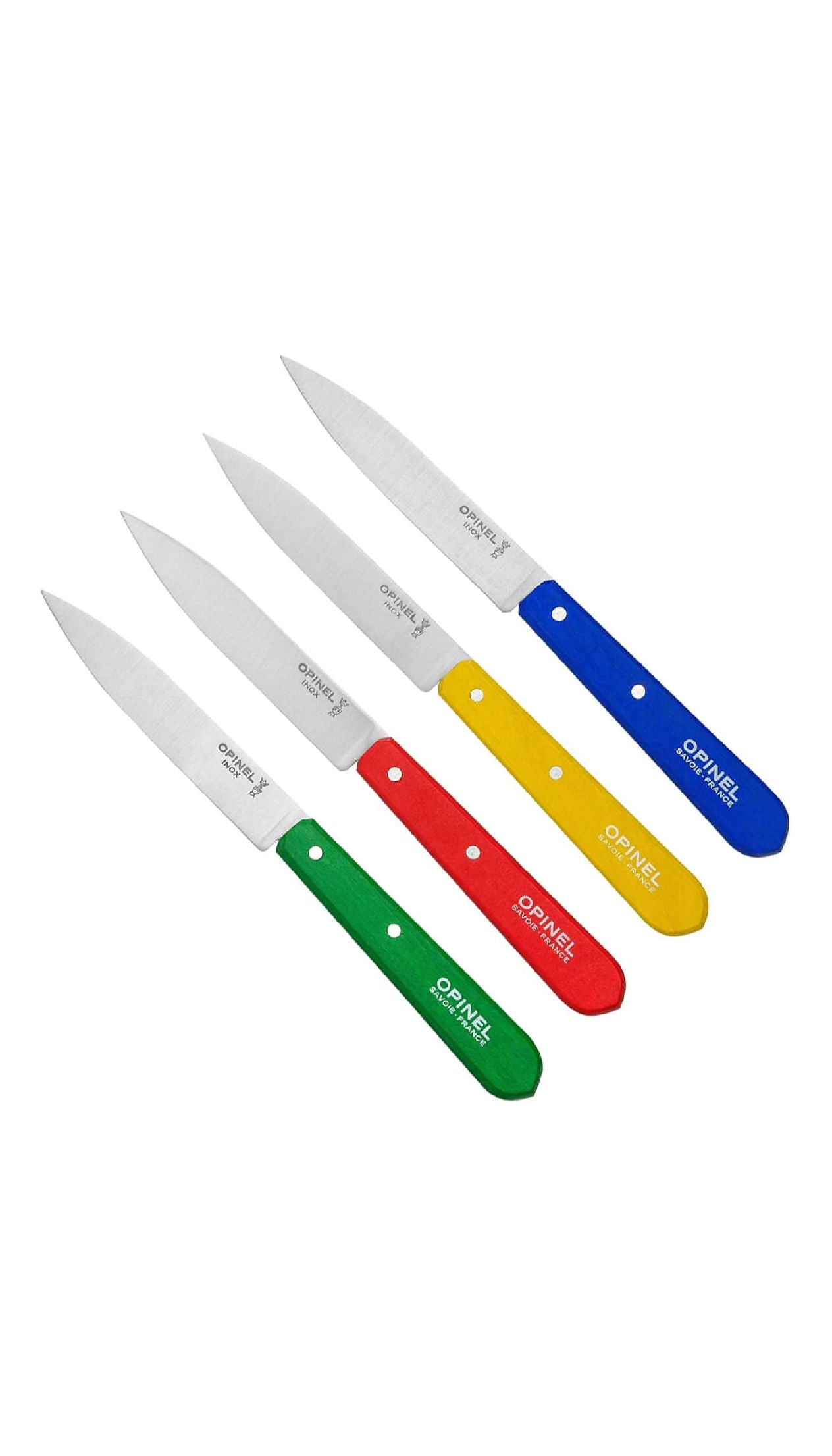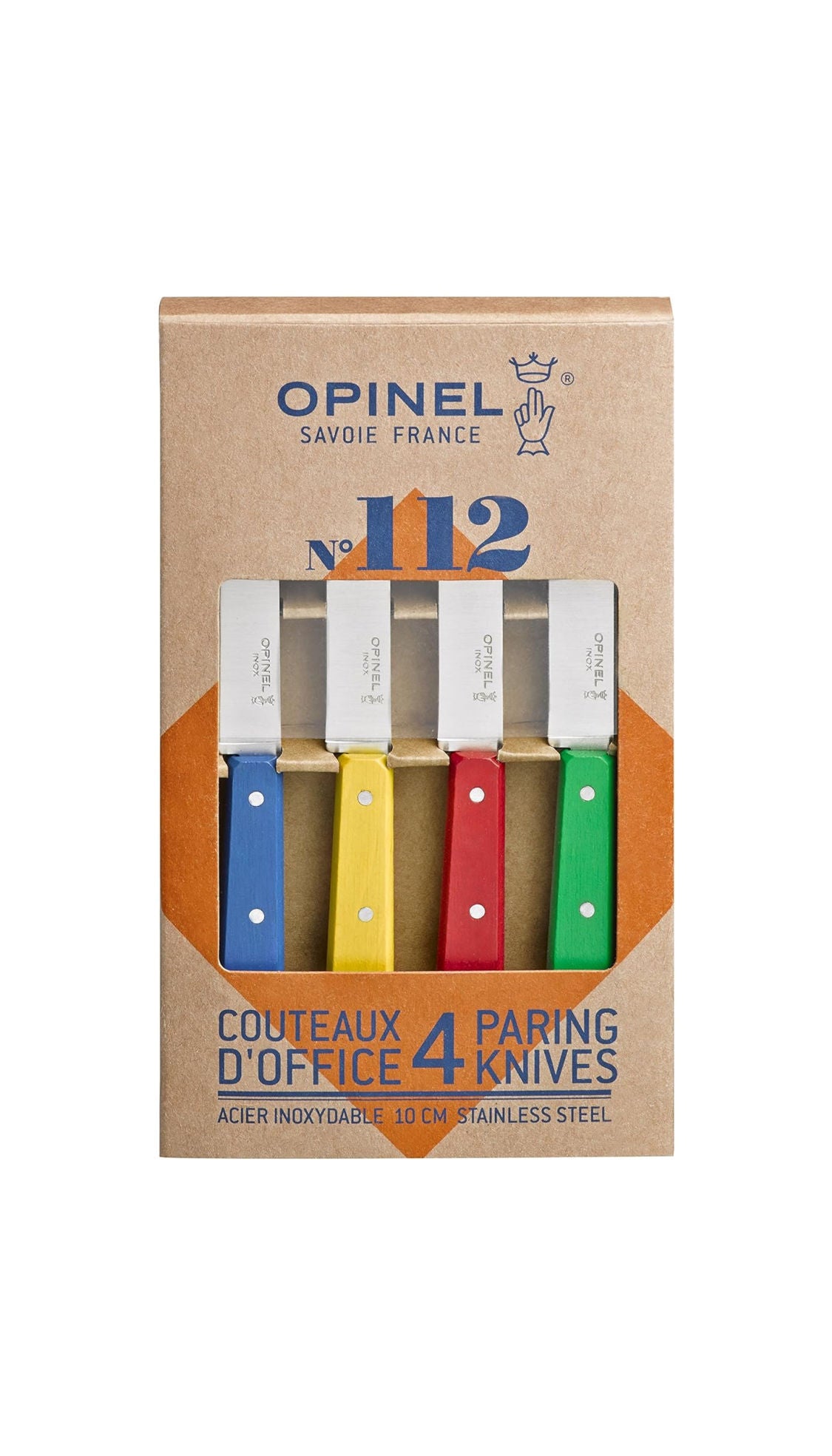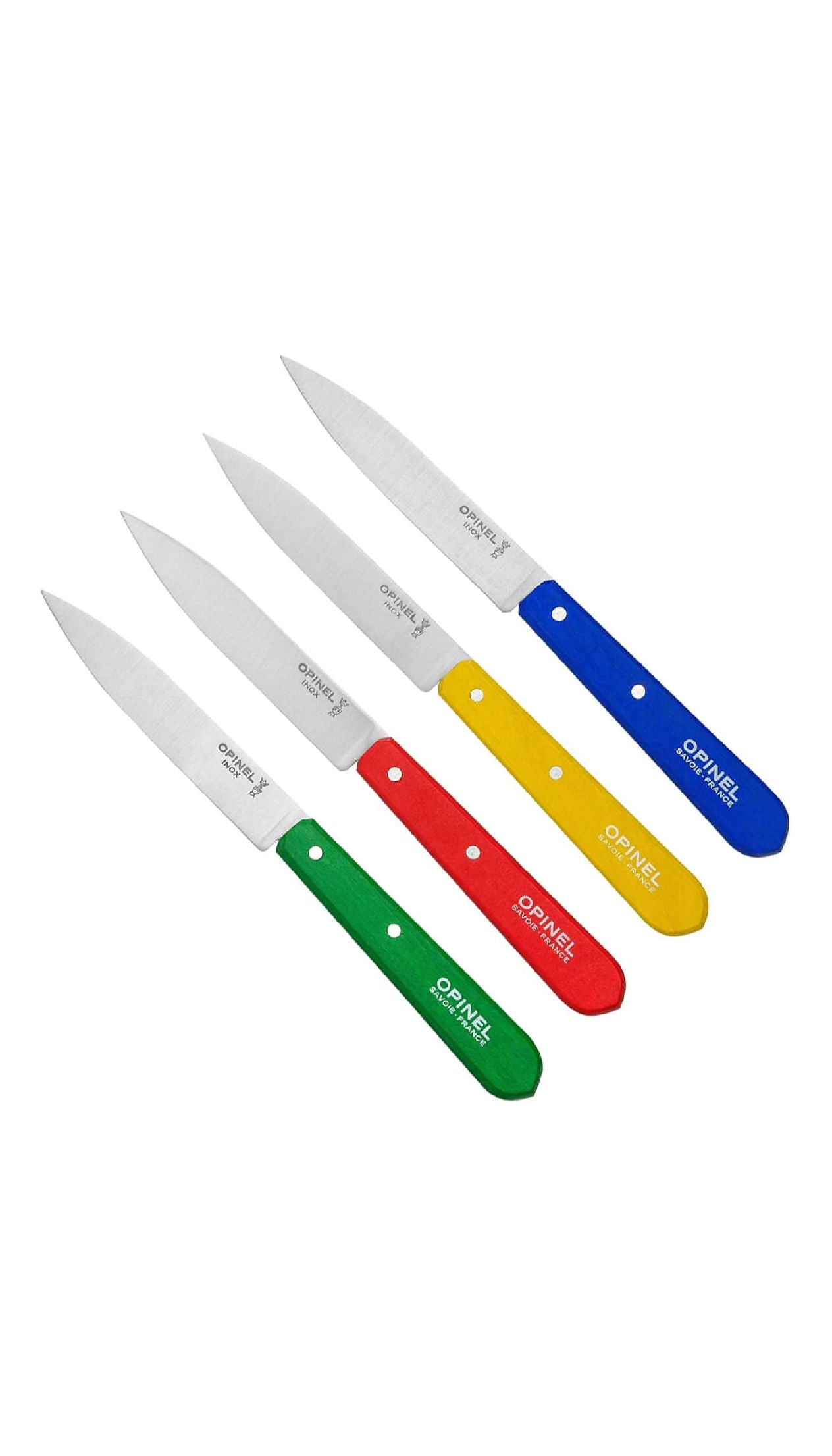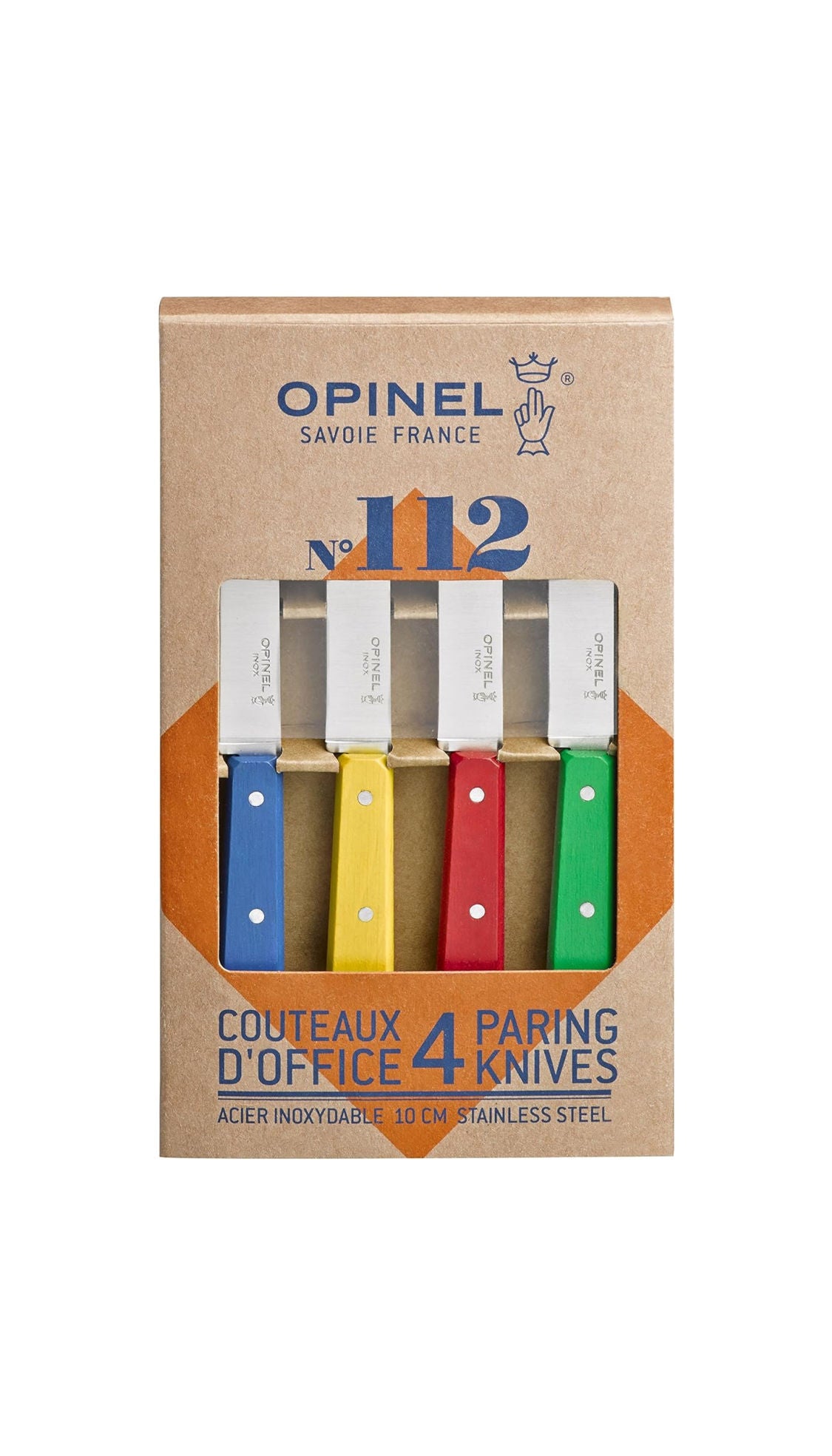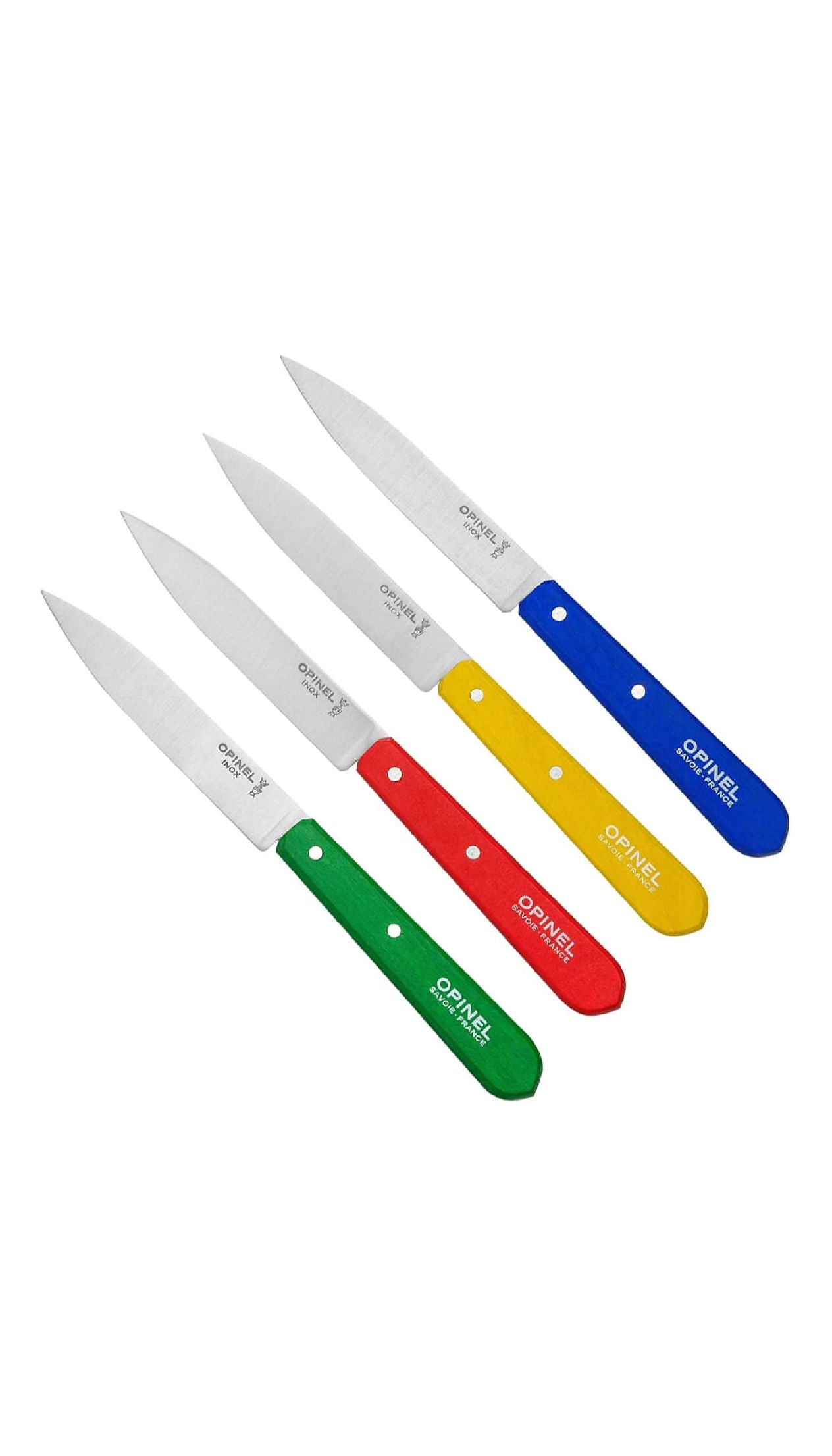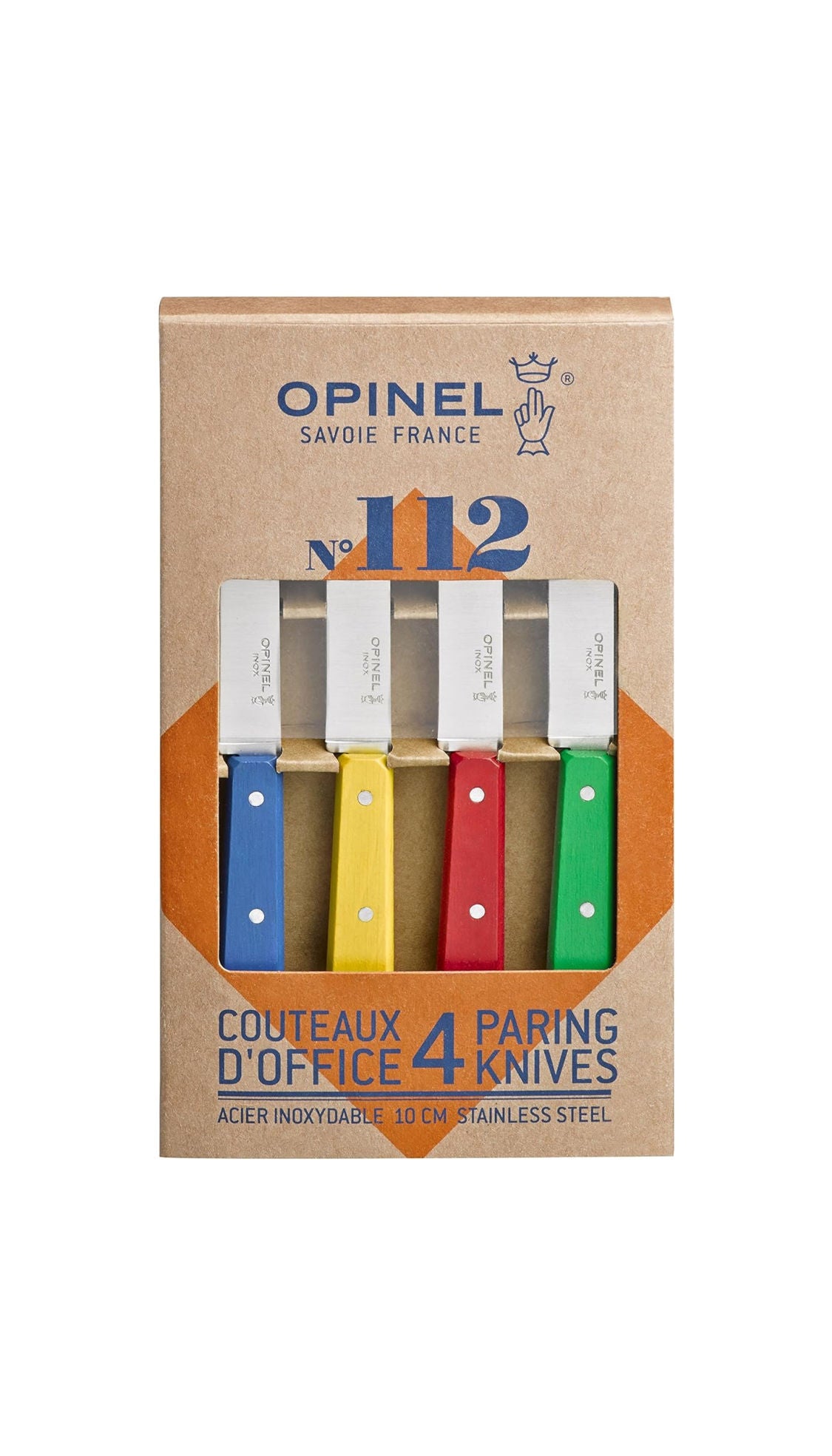 Paring Knives 4-Piece Set
If you had to choose just one knife that could quite possibly be put to any task in the kitchen, a paring knife would be the one to choose.
Smaller and shorter than a chef knife, paring knives come in handy for chopping up fruits and small vegetables like mushrooms. In the absence of a peeler, (and with a steady hand), a paring knife is great at doing double duty on those apples ready to be baked into a pie.


This multi-purpose knife has a smooth 3.75-inch stainless steel blade that ensures a perfect and precise cut. The colourful hornbeam handles are varnished to protect against moisture and dirt, making it a durable and long-lasting product.
Details:
set of 4 non-serrated paring knives in various colours

7.675" total length

3.875" blade length

stainless steel and wood

hand wash only

do not immerse your knife in water, as this could warp the wooden handle

dry the blade well 

made in France