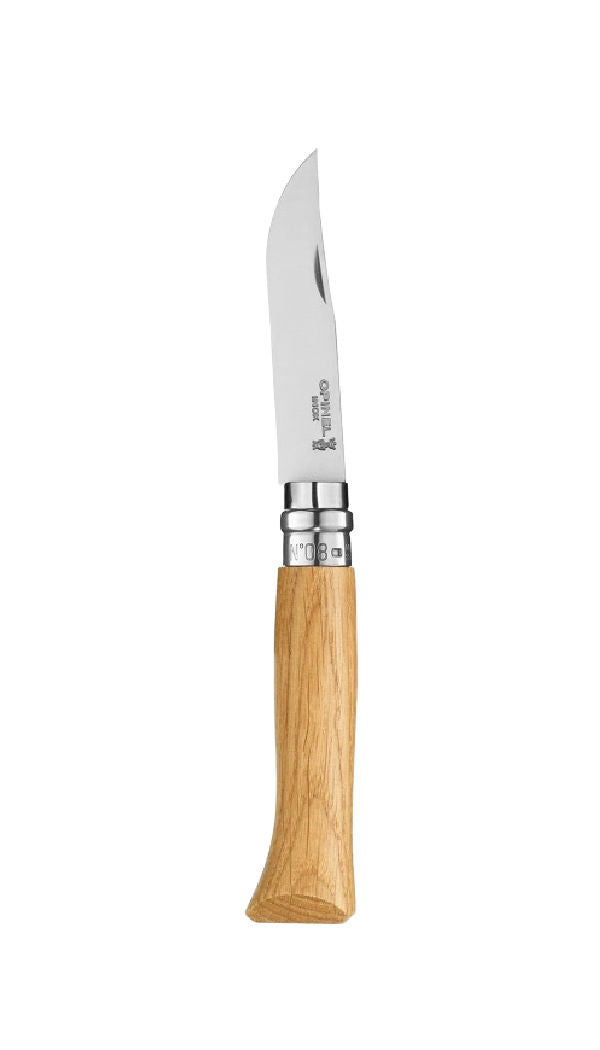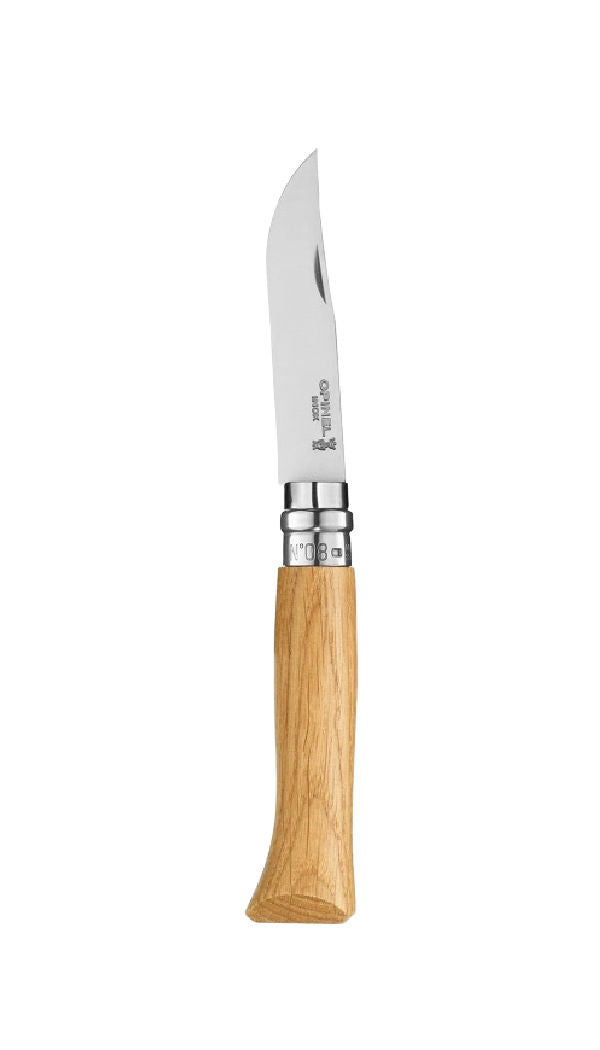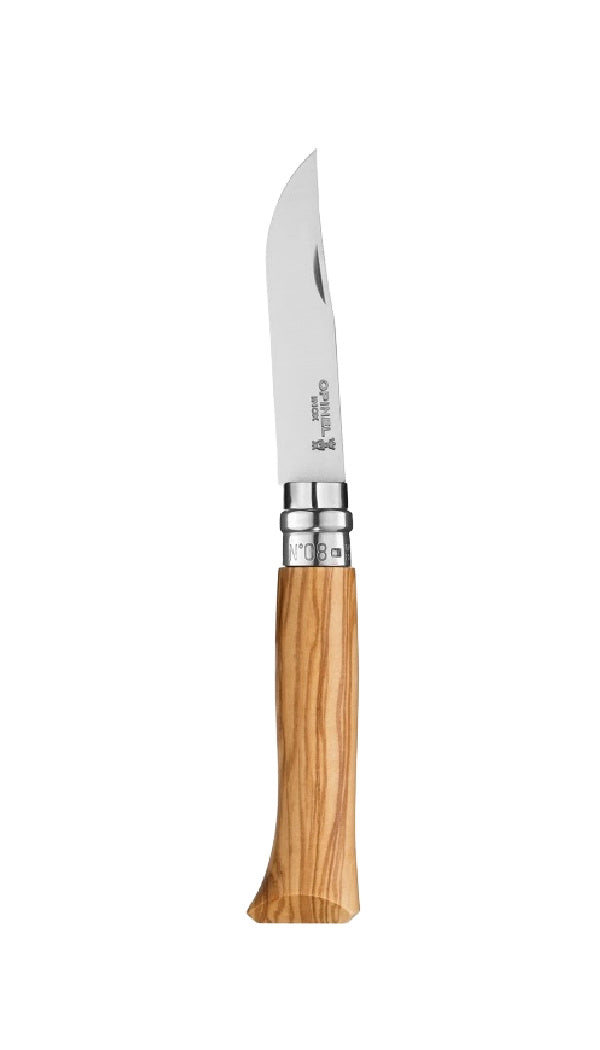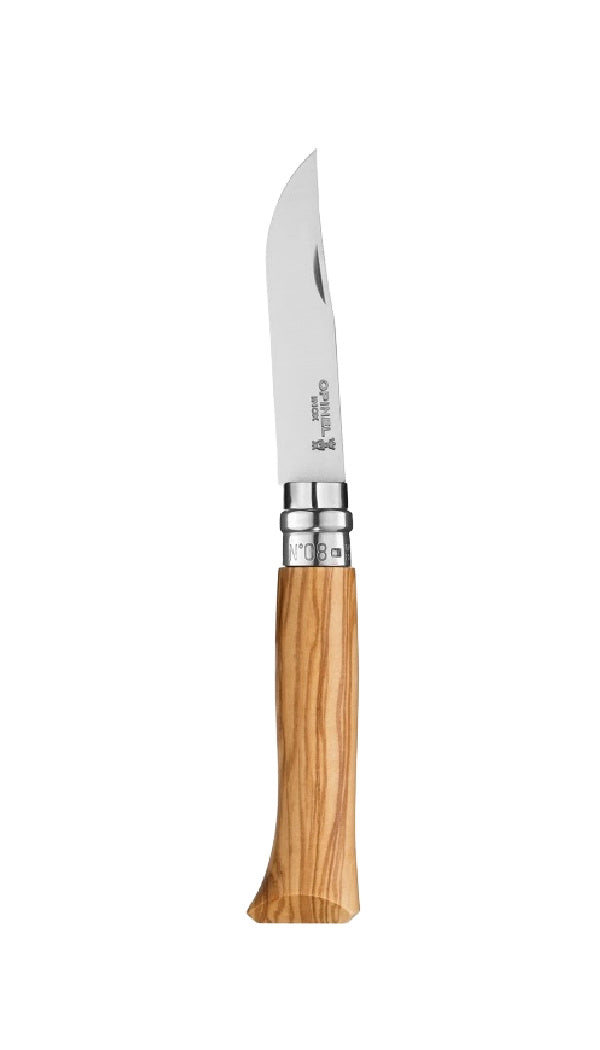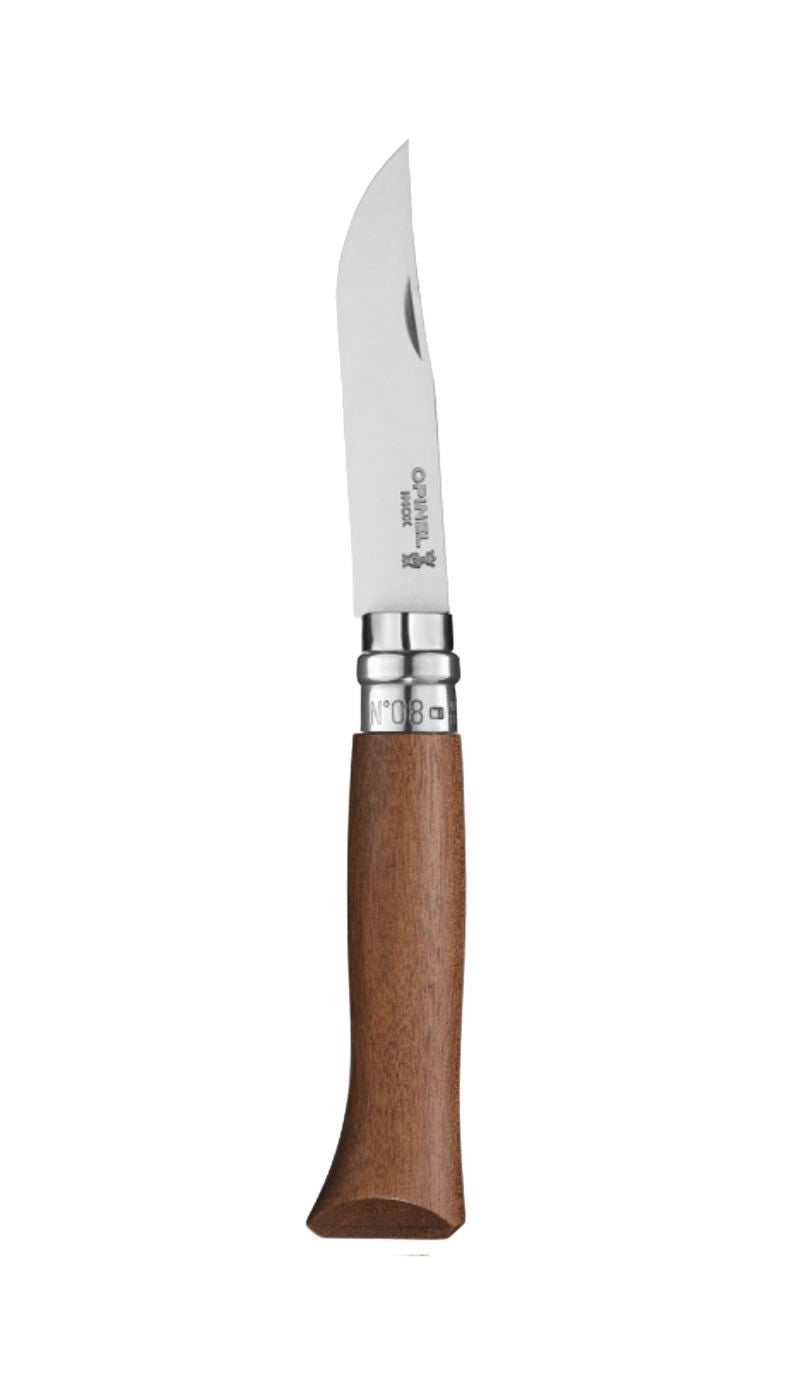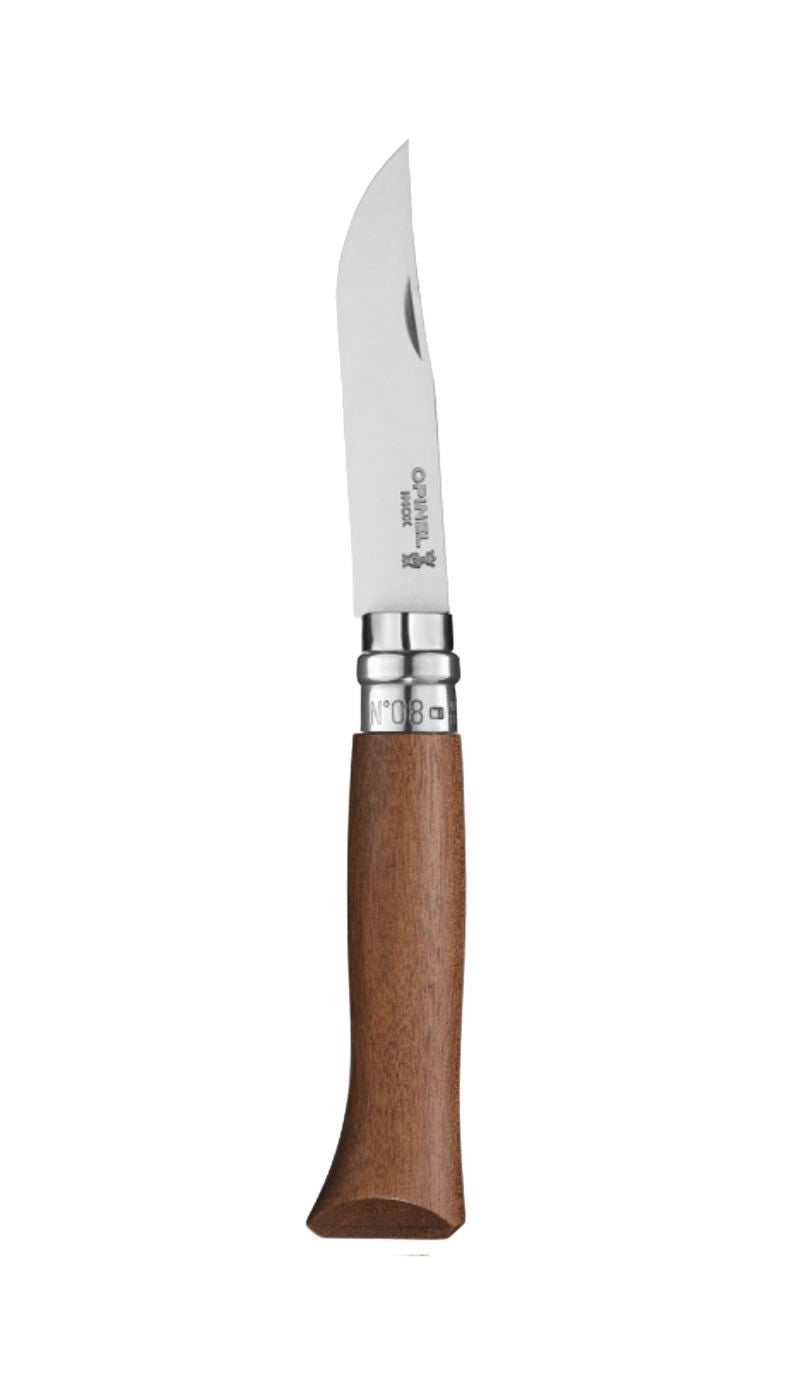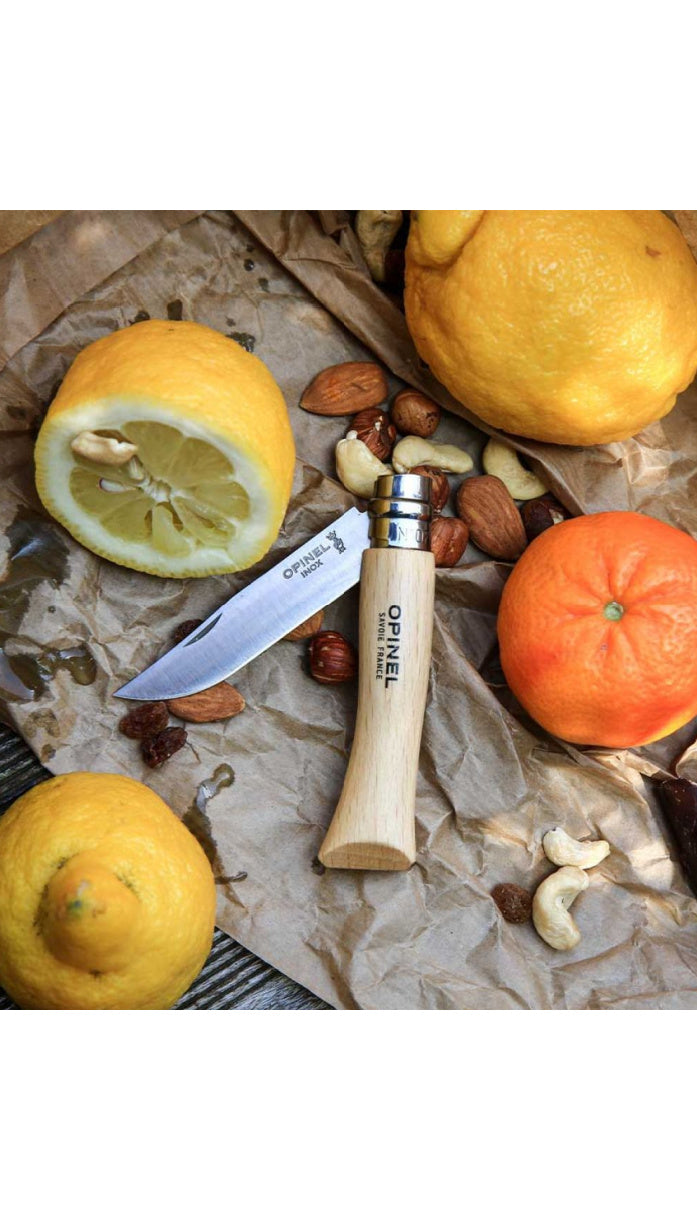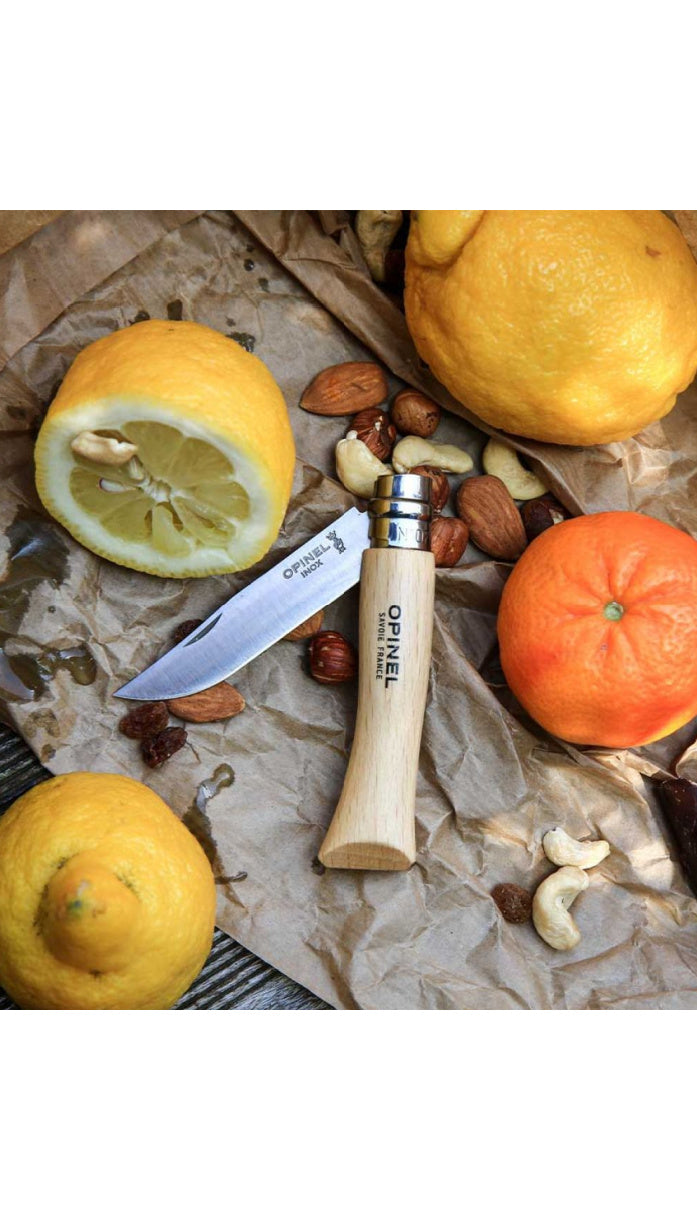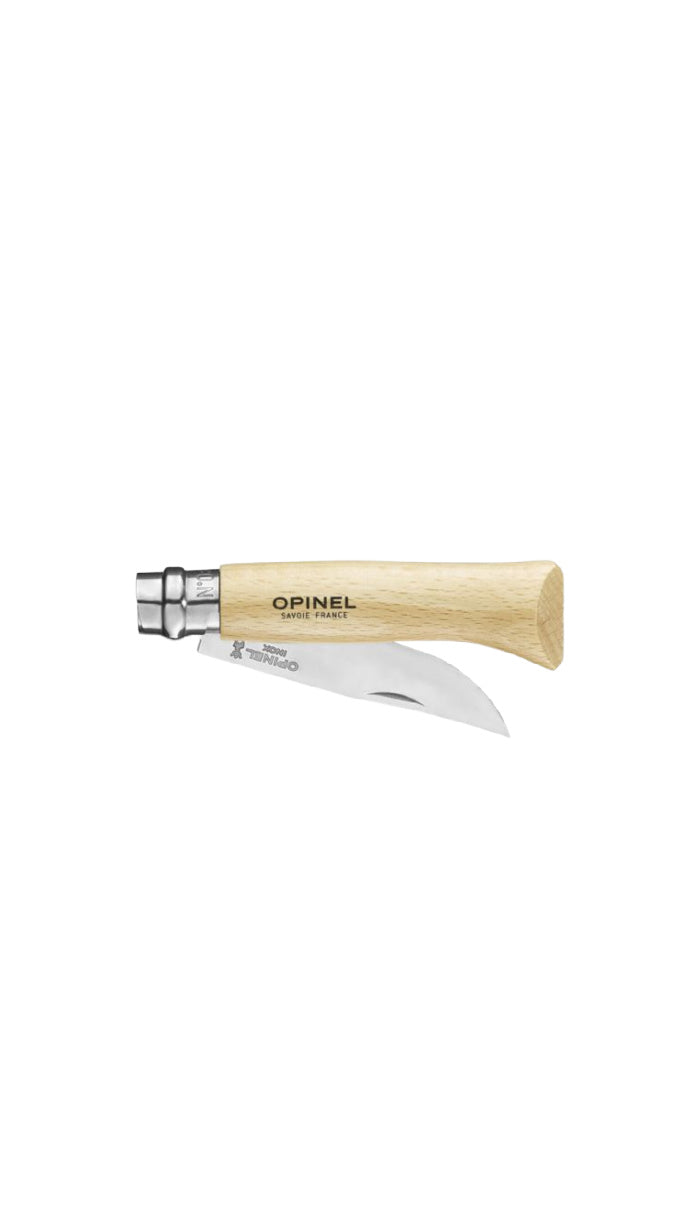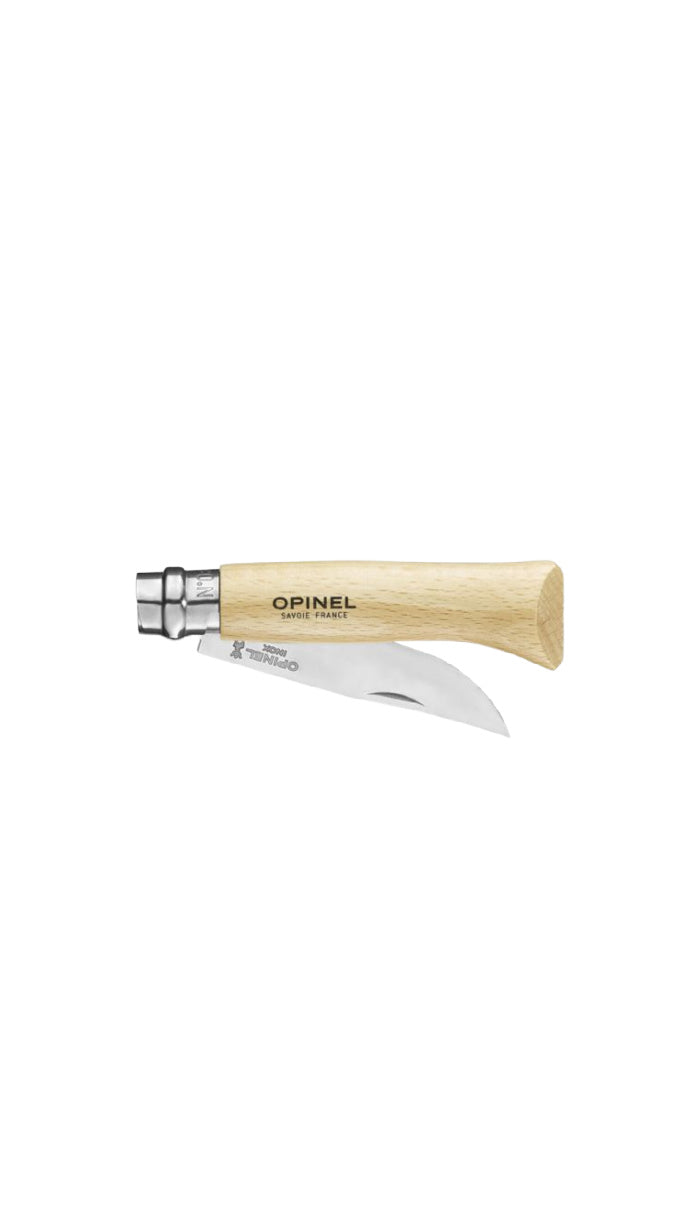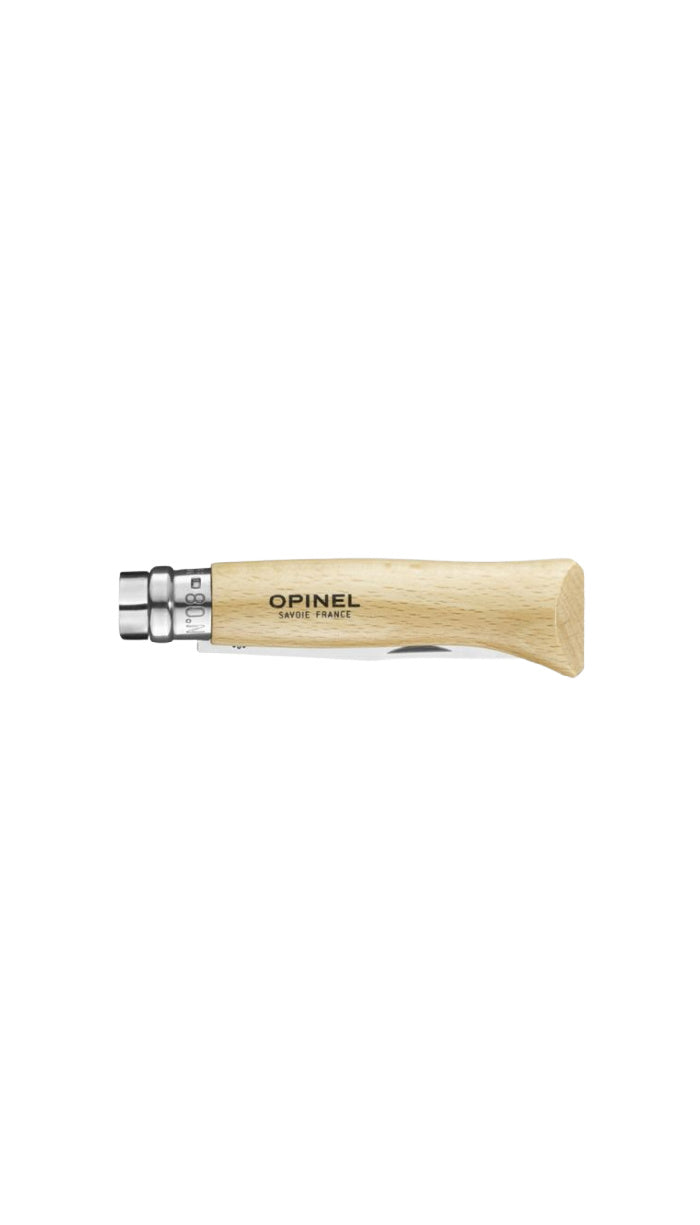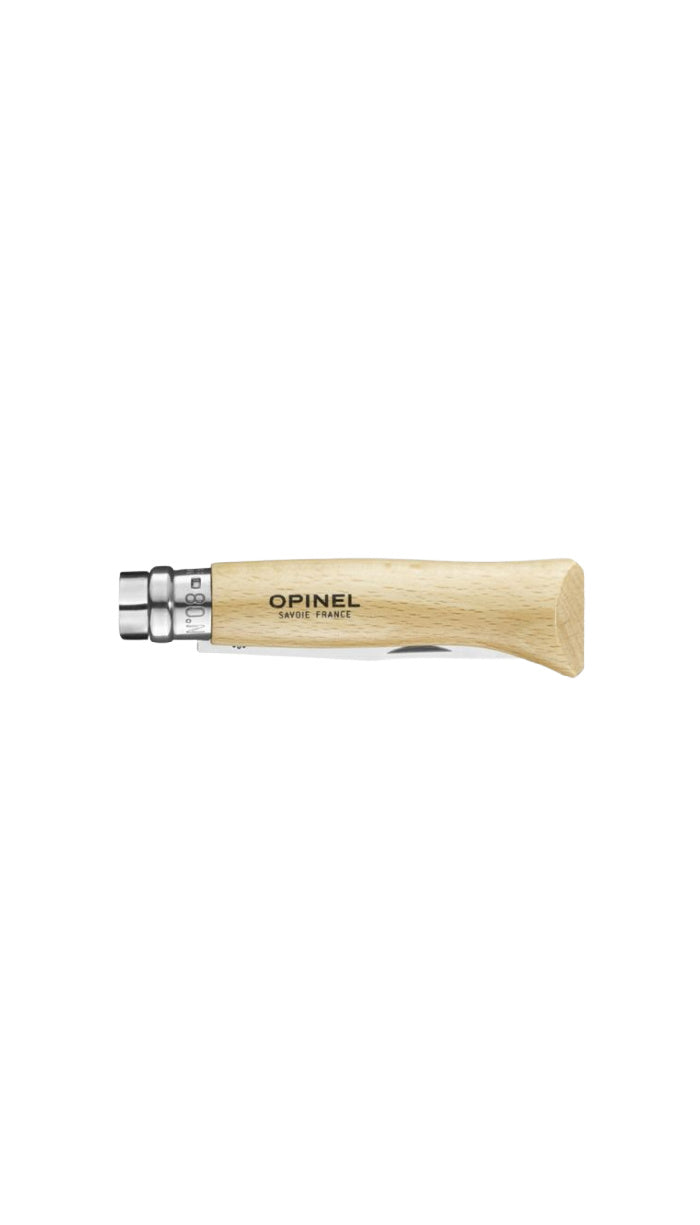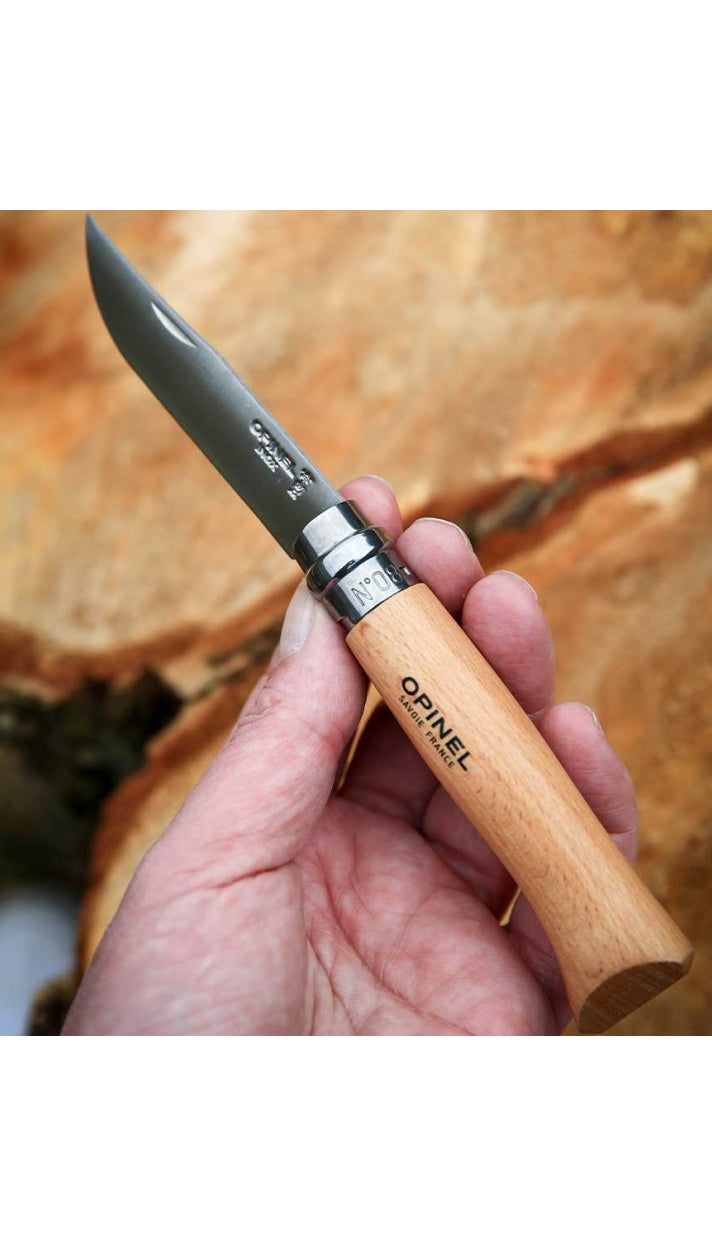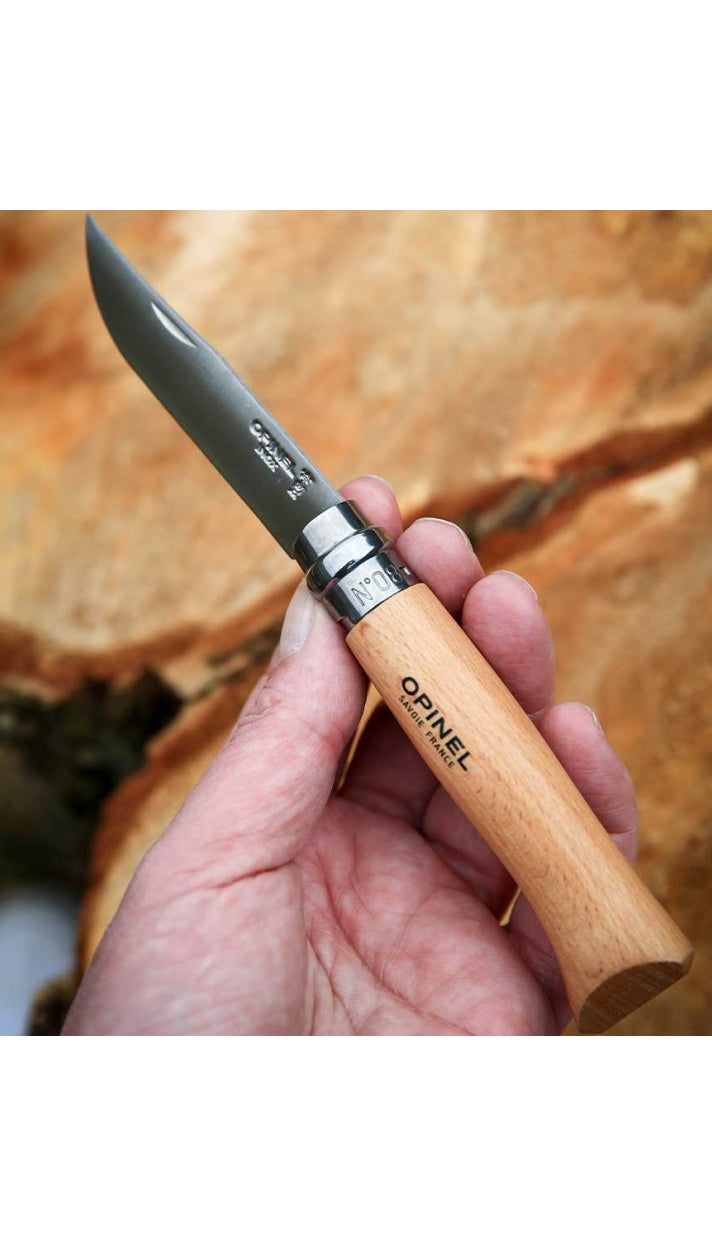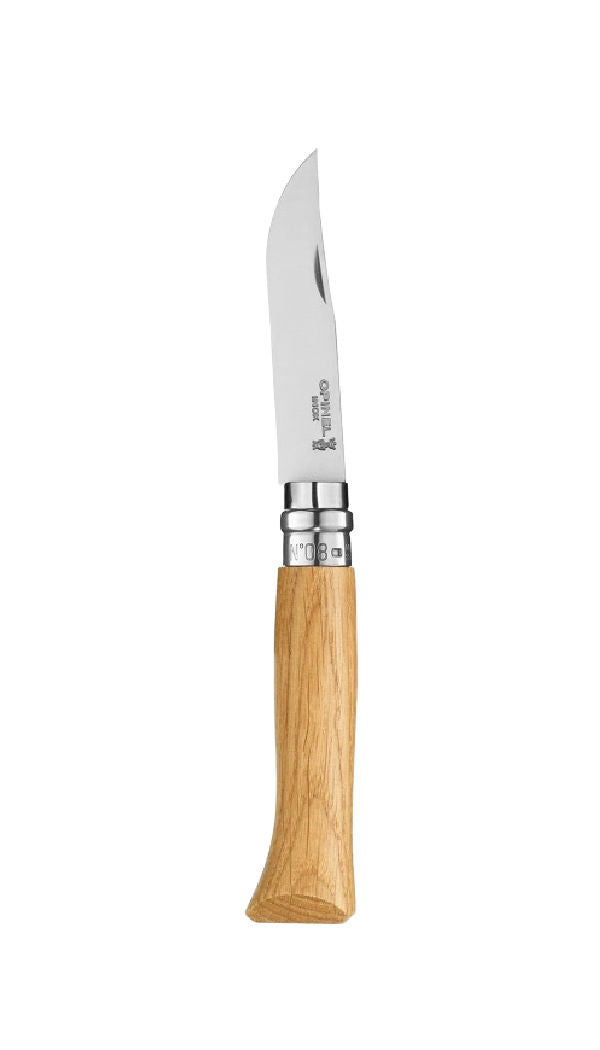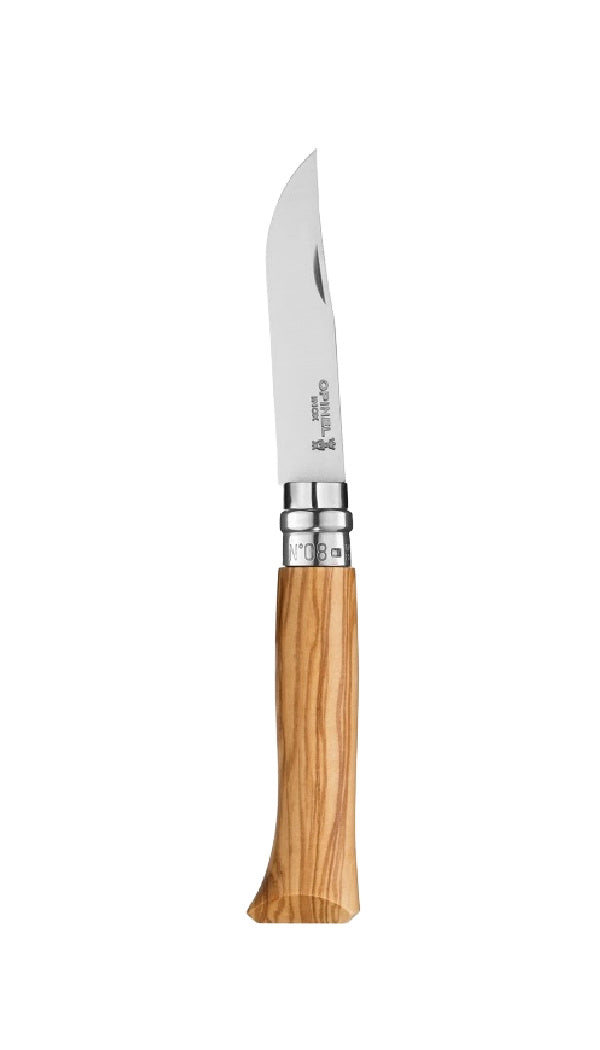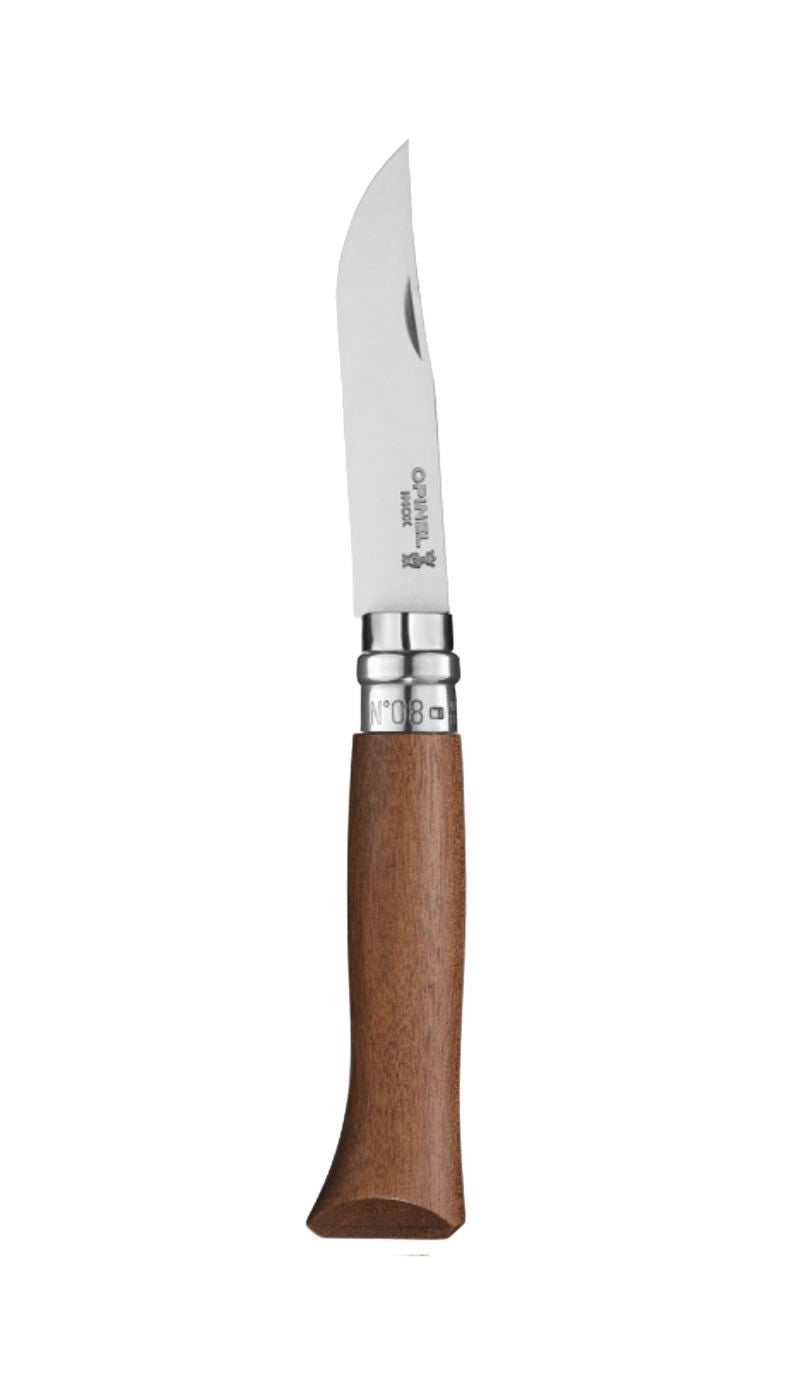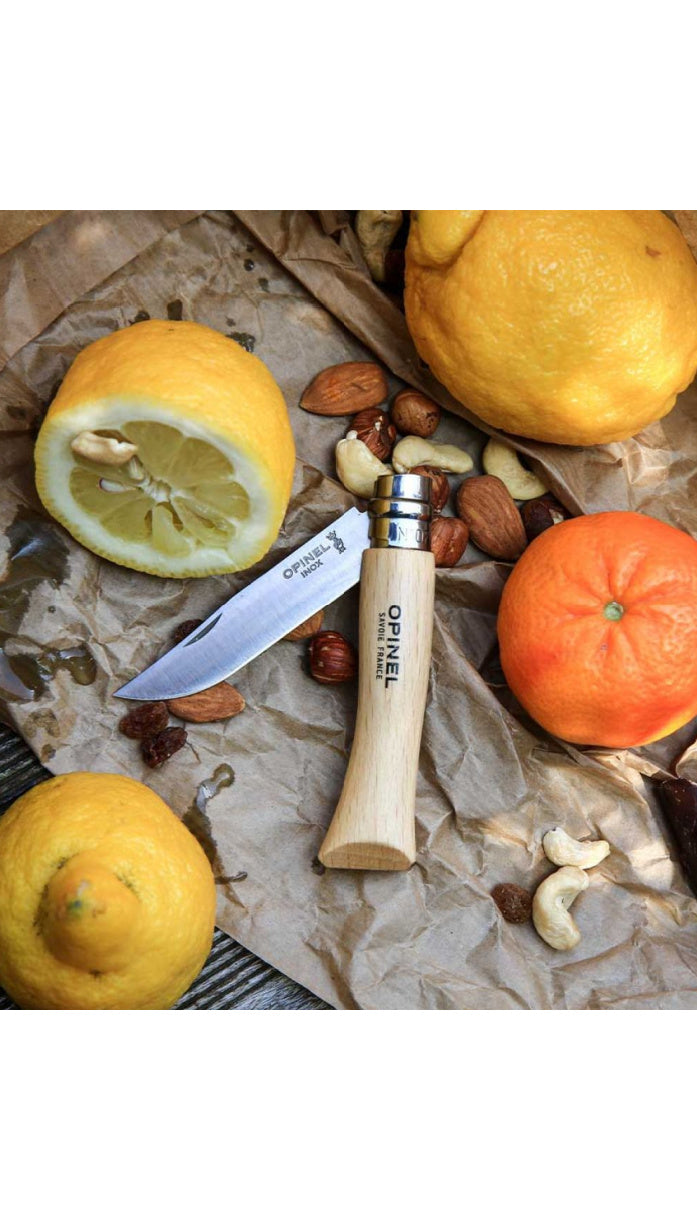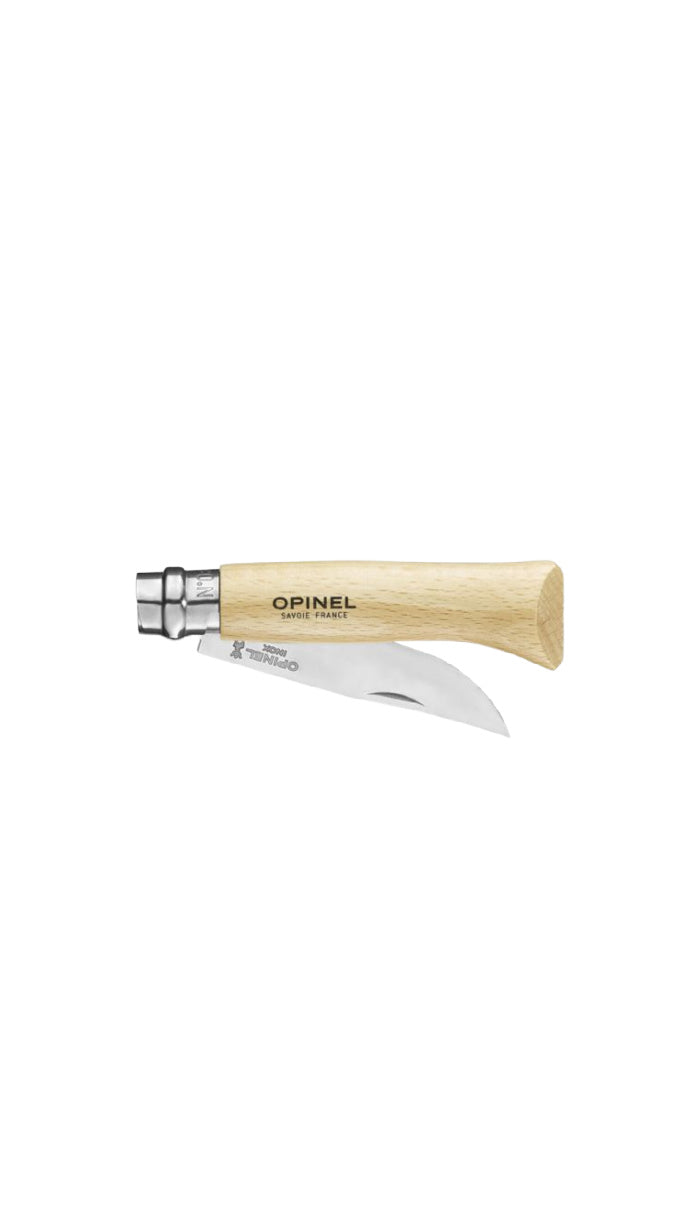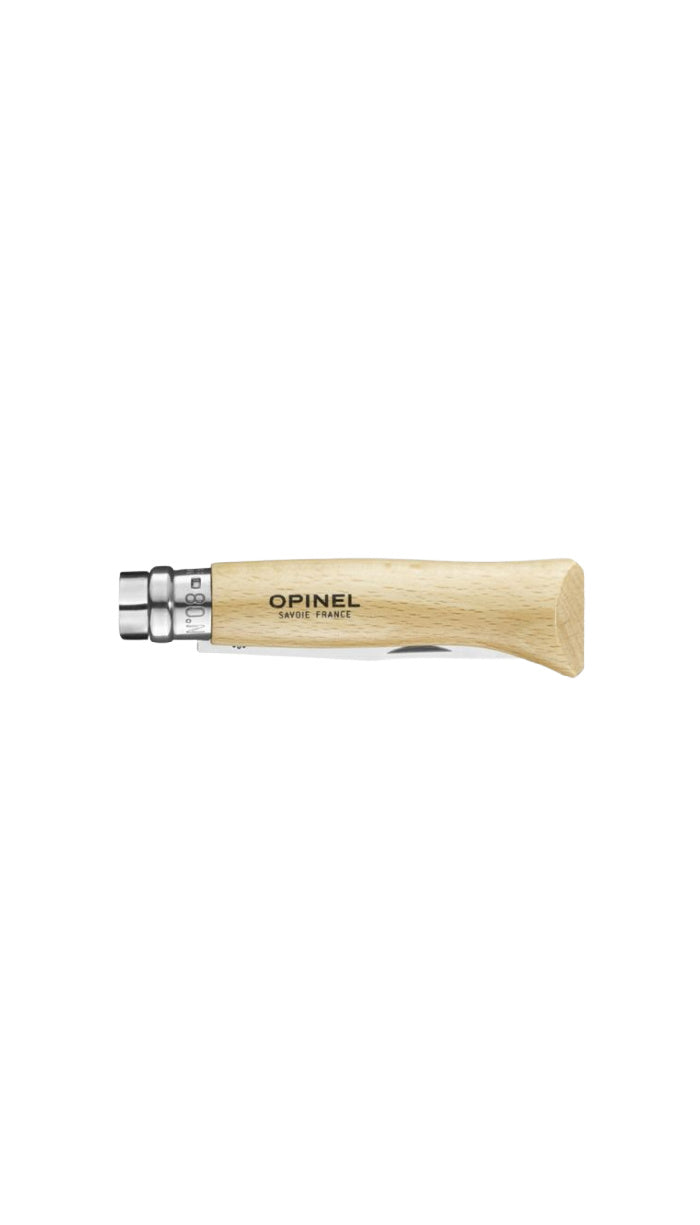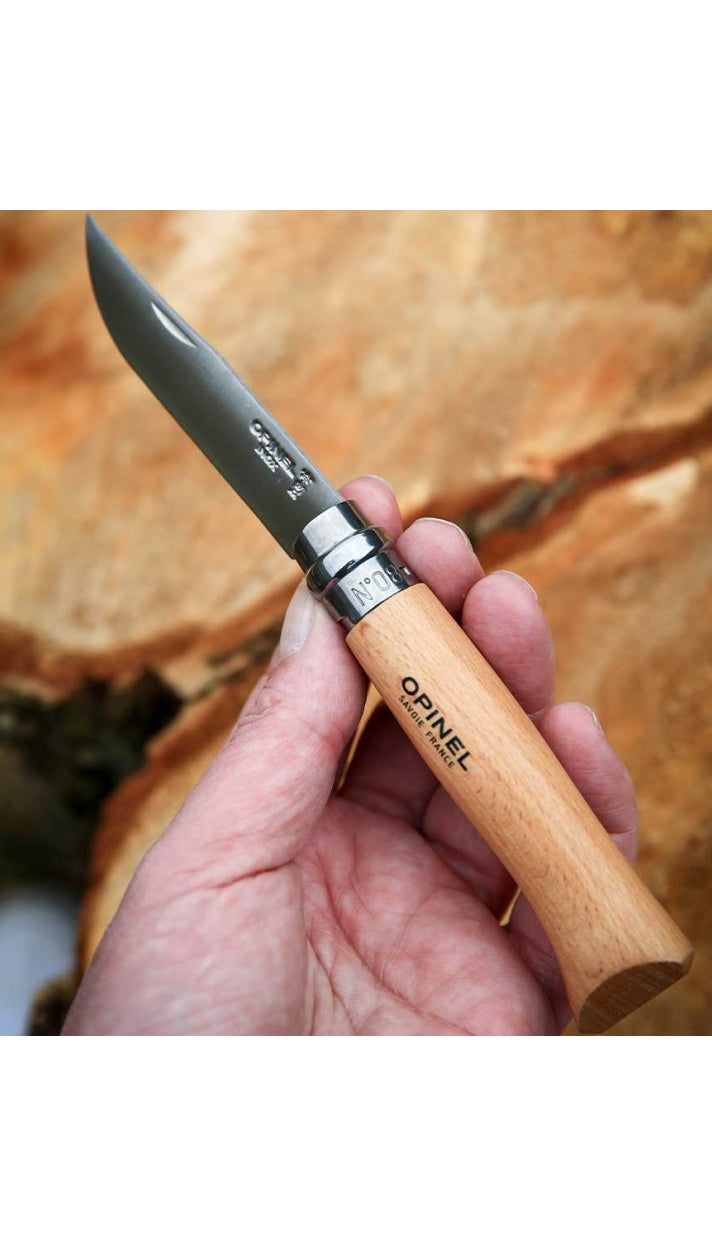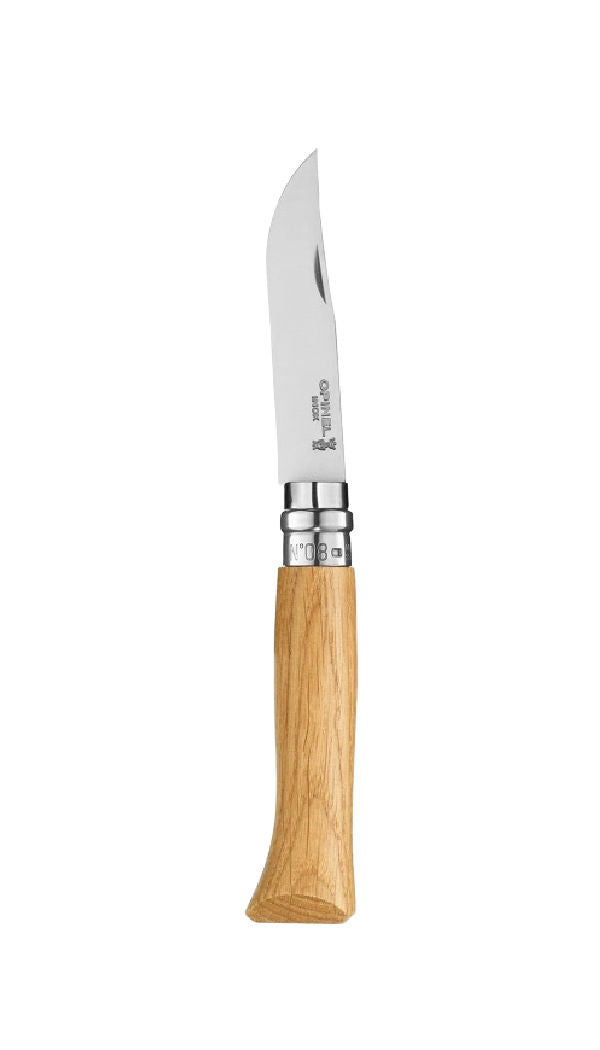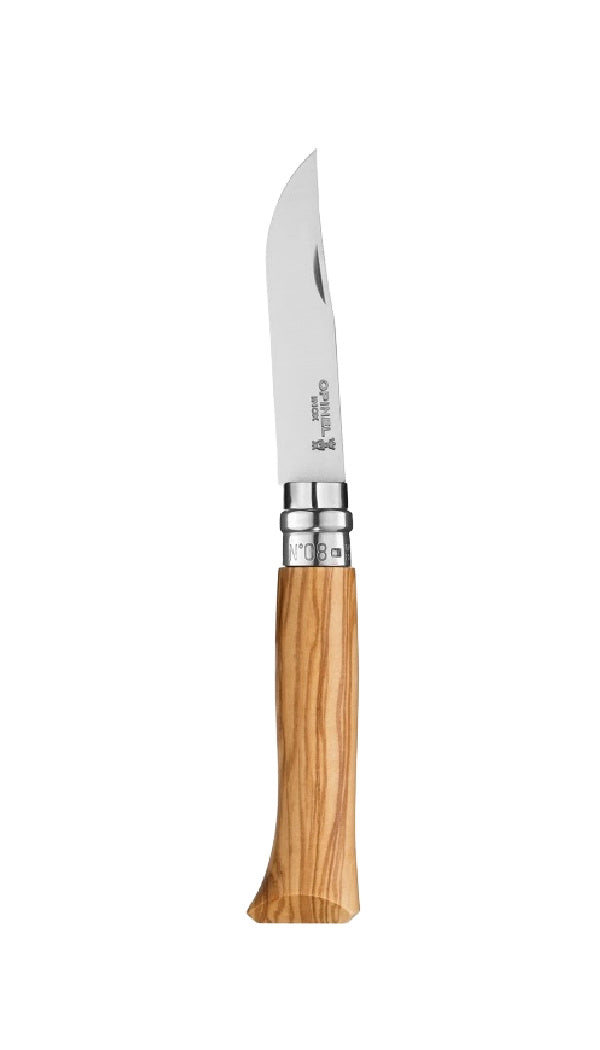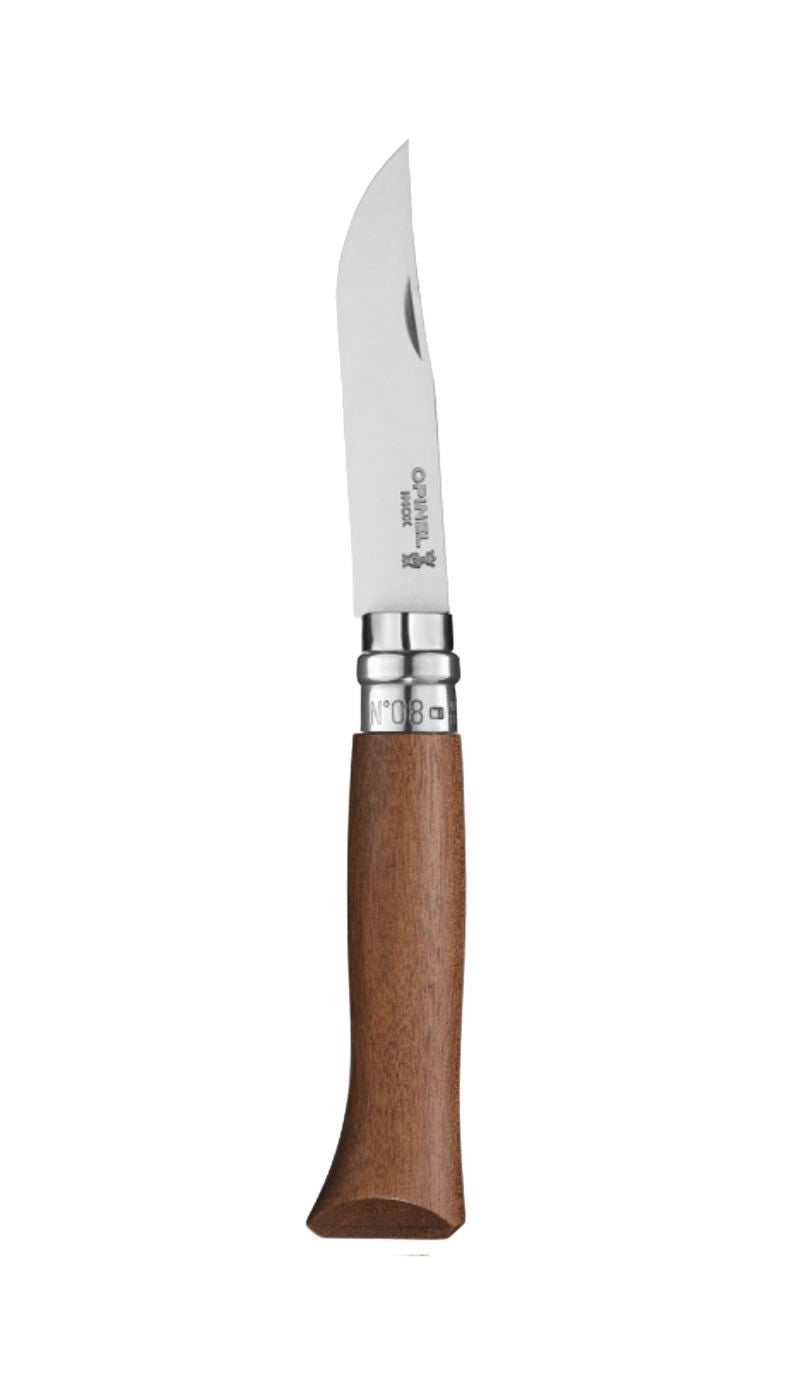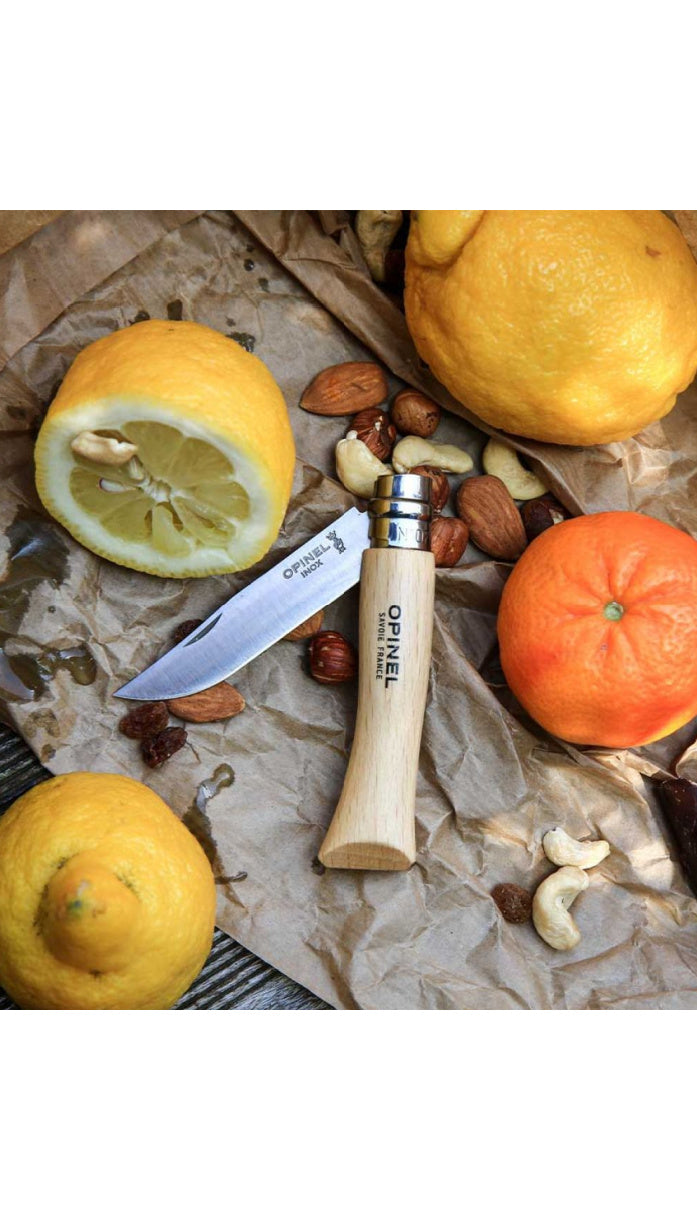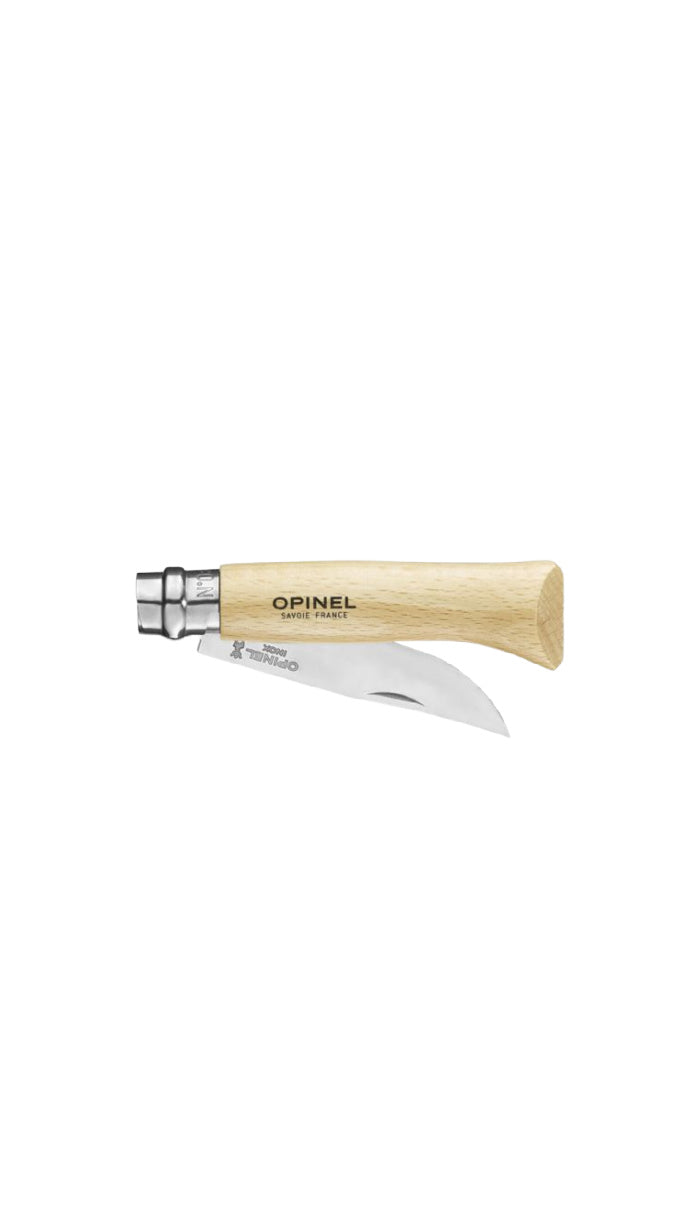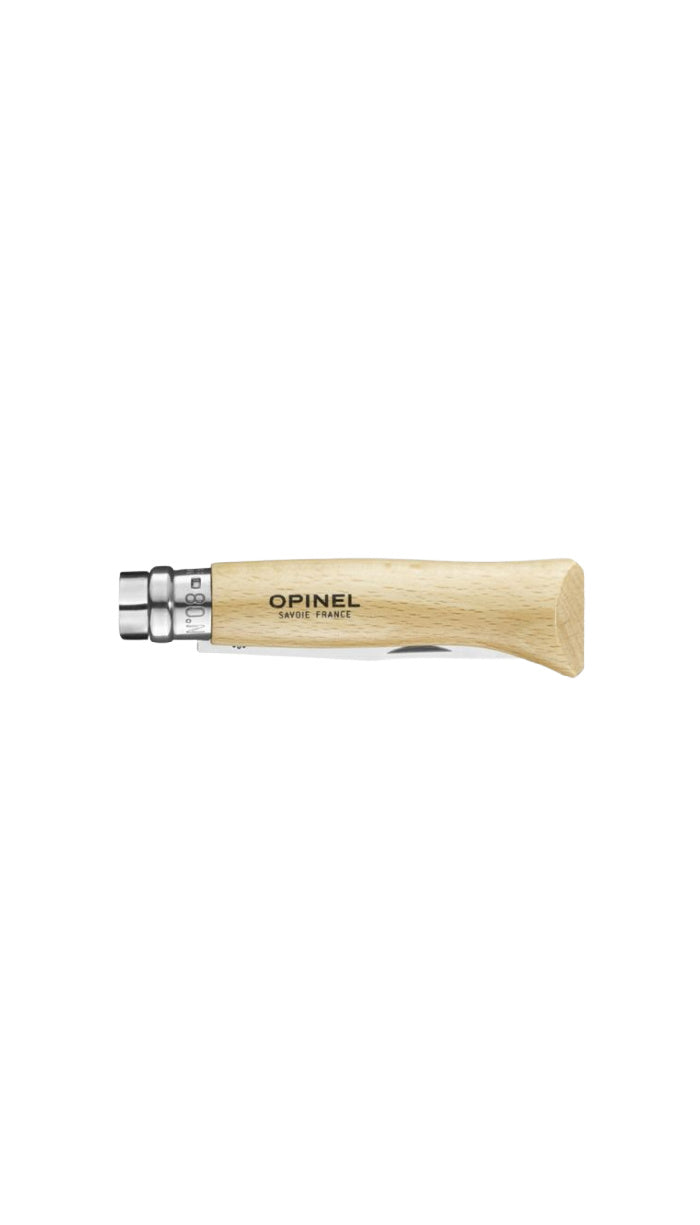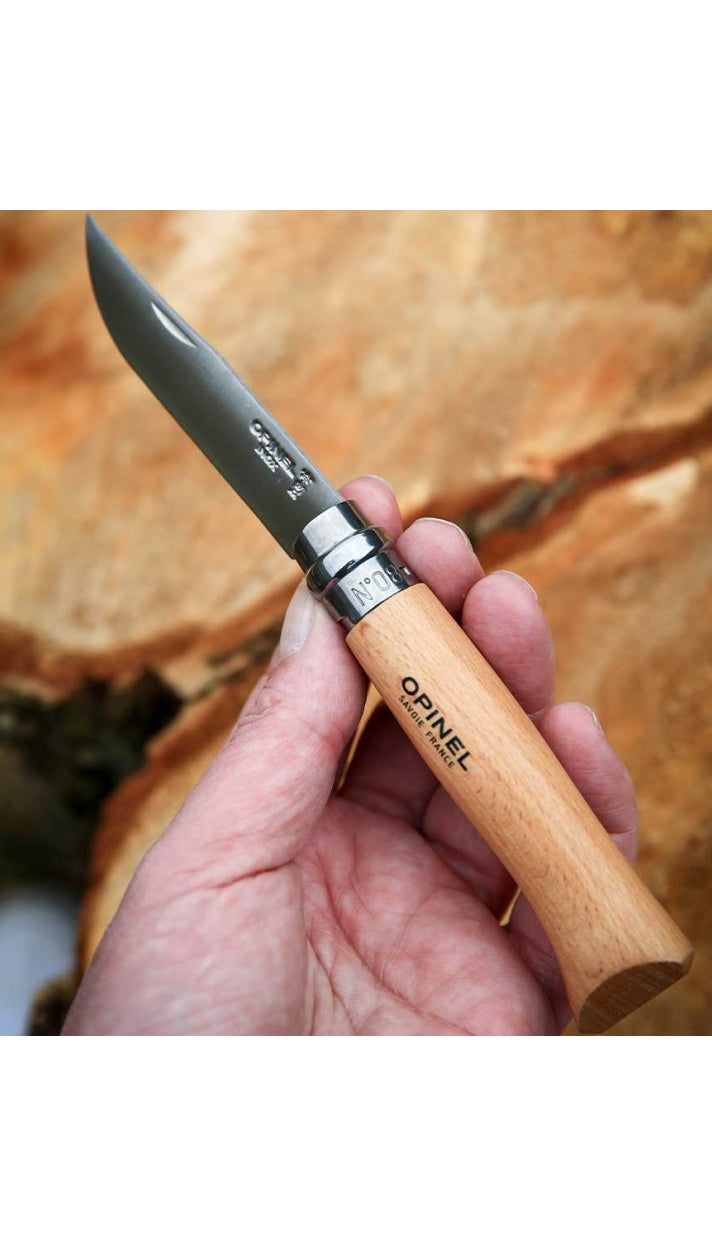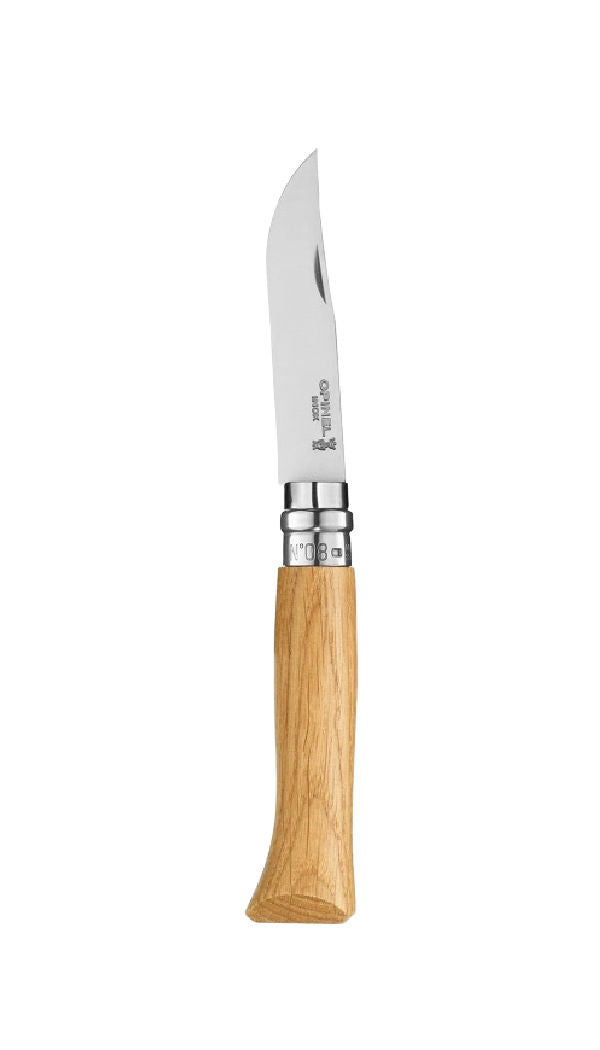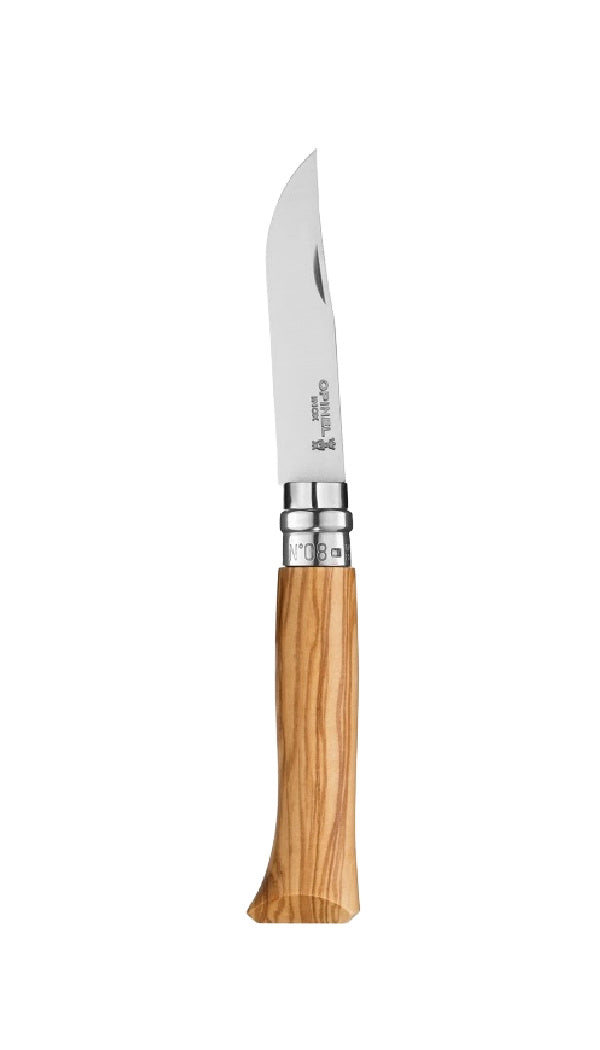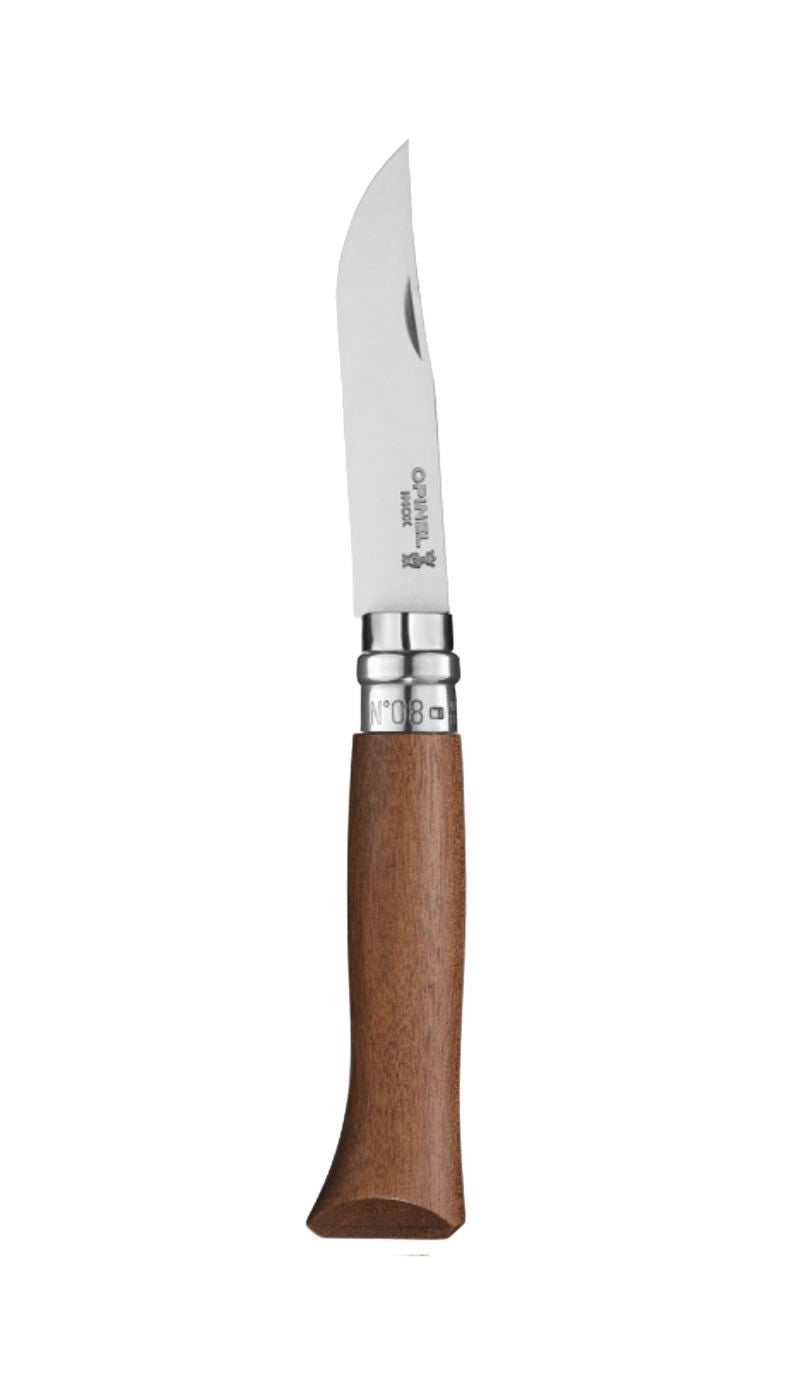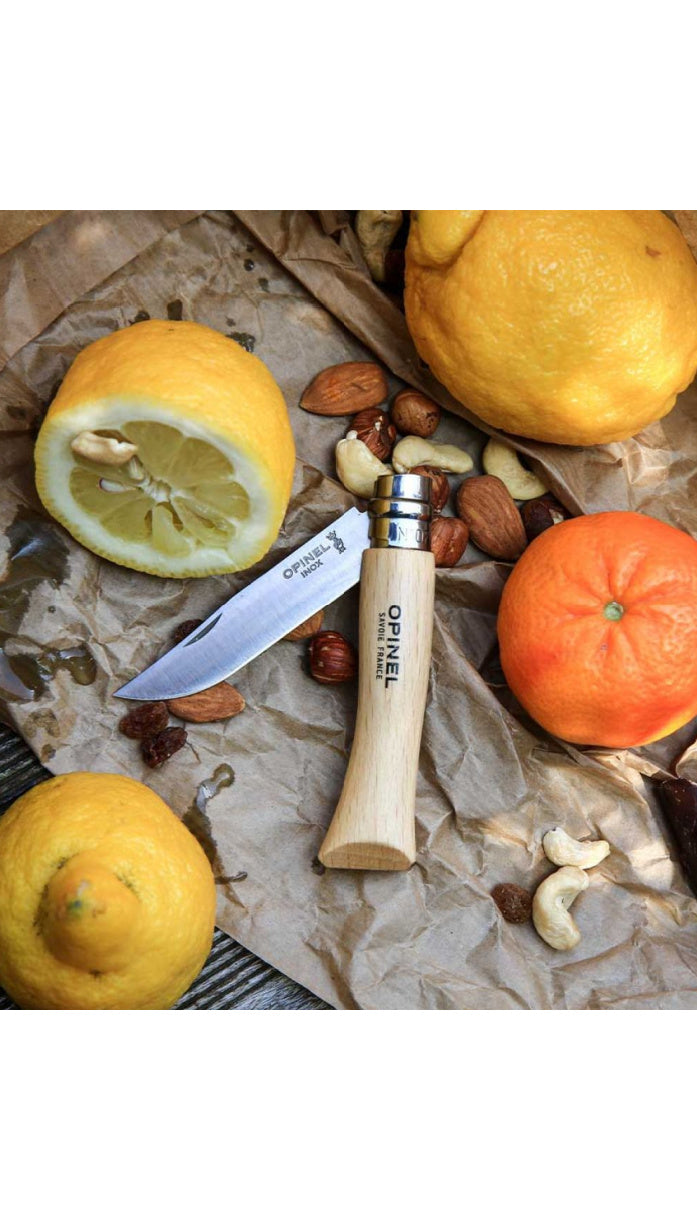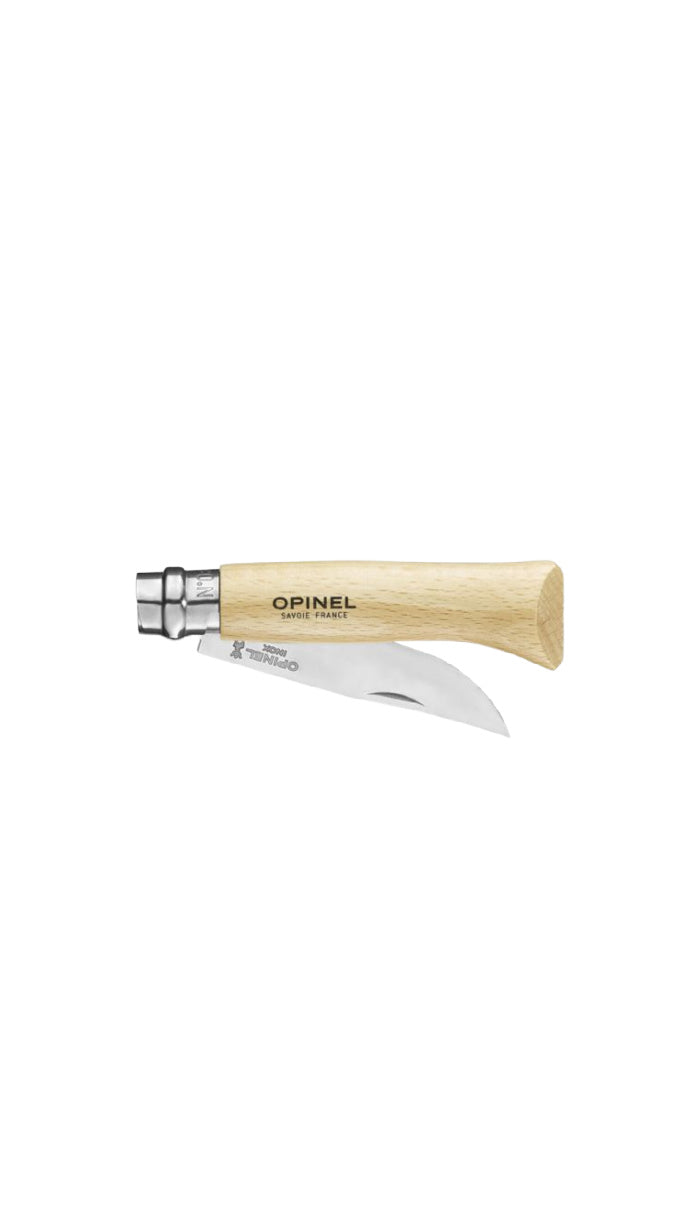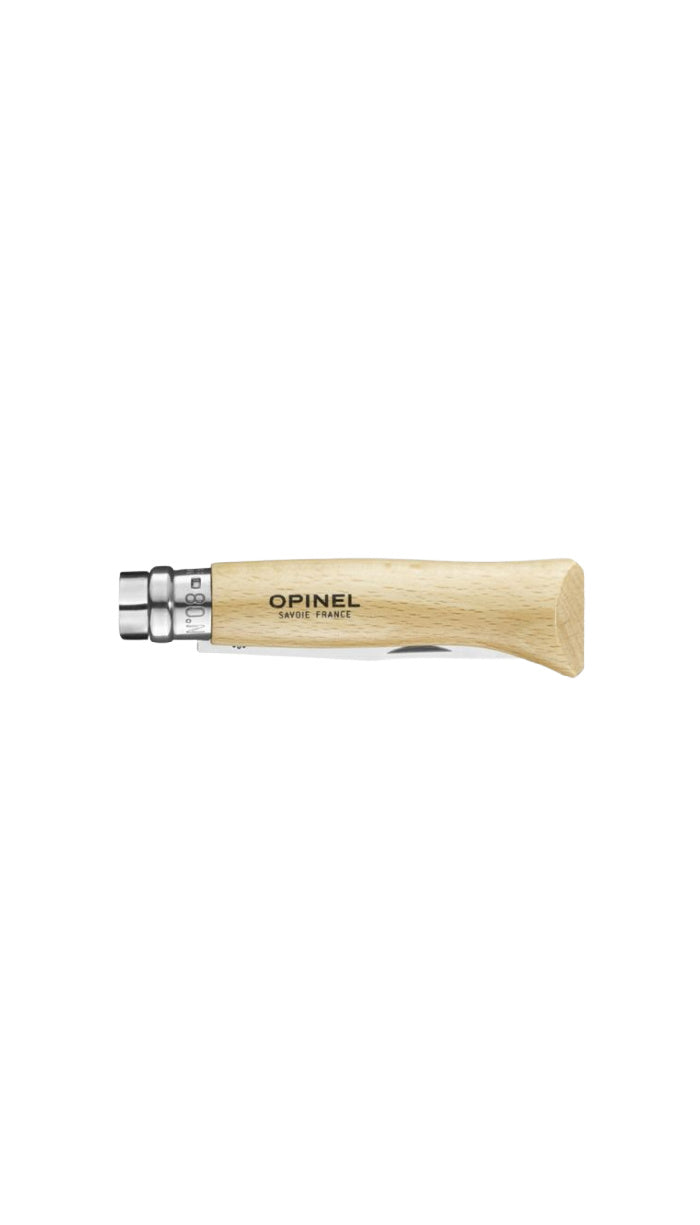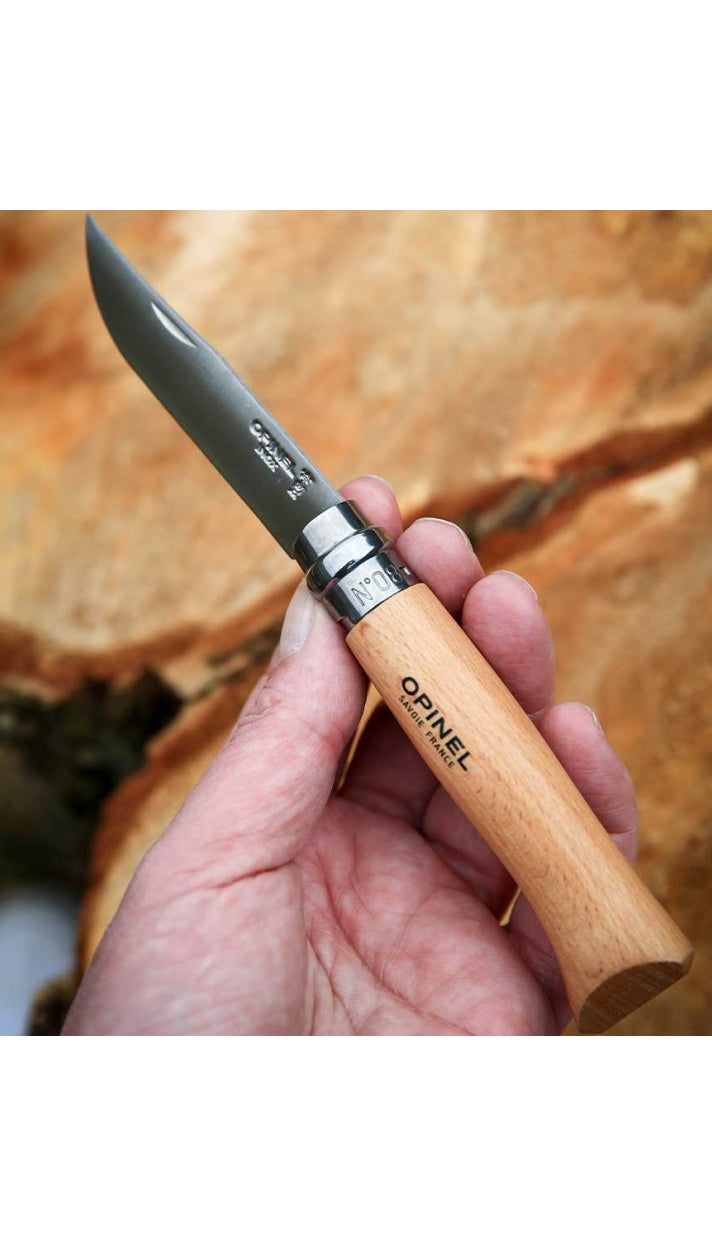 Stainless Steel Folding Utility Knife
These handy stainless steel utility knives make easy work of foraging, DIYs, camping and more. Thanks to their blades, they are one of the best utility/camping knives around.
With one of these pocket pals, the only thing you need to worry about is knowing which fungi won't have you seeing the inside of an ambulance. (See also: How To Forage for Mushrooms (Without Dying).
The security system, the Virobloc®, blocks the blade in the open position and closed position.
Details:
8.5cm blade

blades are anti-corrosive thanks to the addition of chrome and requires no special maintenance.

the handle of this beautifully crafted knife is made of hard beechwood (colour varies from yellow to pink. It is characterized by the presence of numerous small dark dashes)
invented by Marcel Opinel in 1955, the Virobloc safety ring is fitted to all folding knives. cut out of stainless steel, the Virobloc has two sections, one fixed and one sliding. In addition to locking the blade open (safety in use), it is now possible to lock the blade closed (safety in transport).
made in France