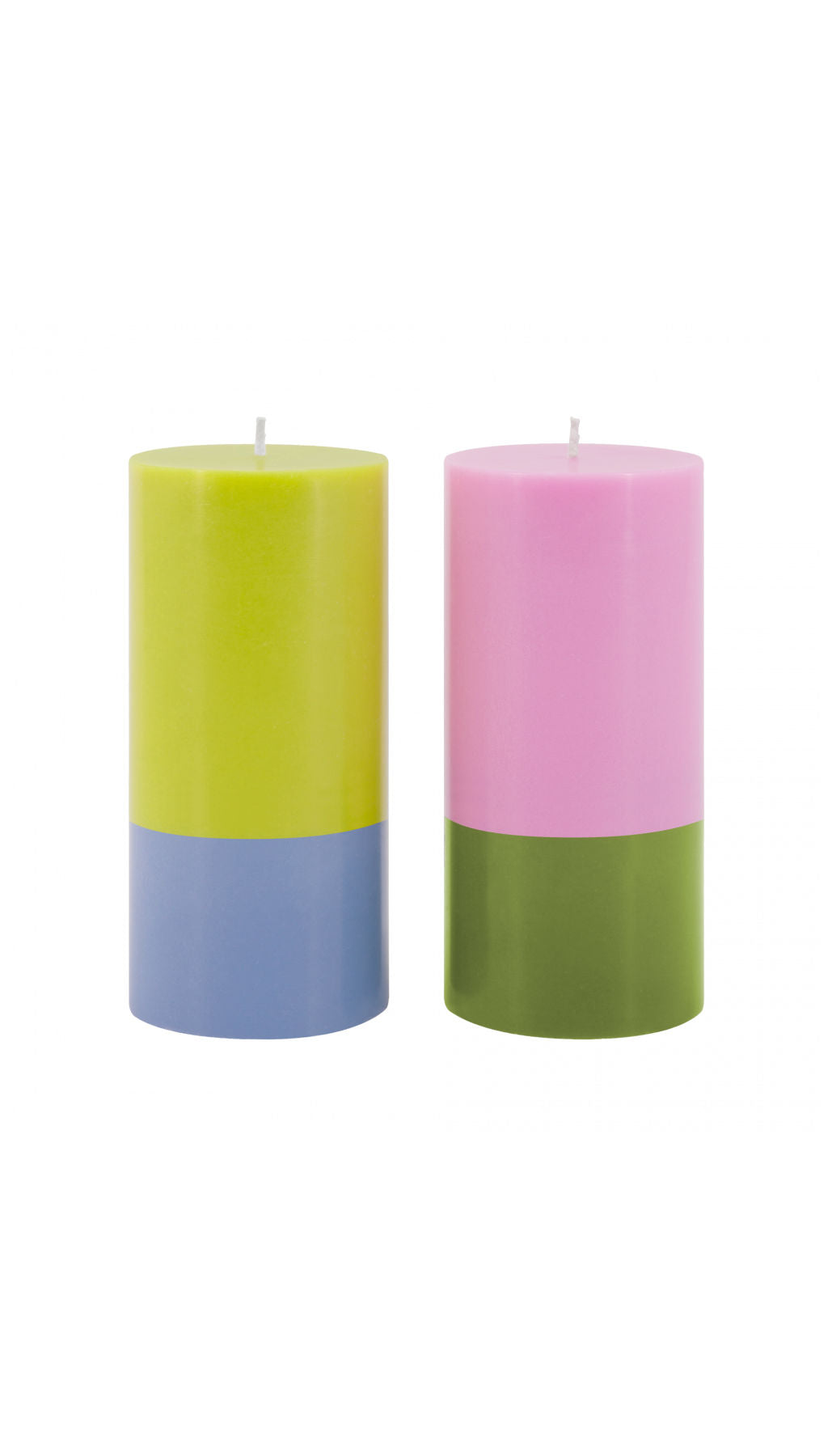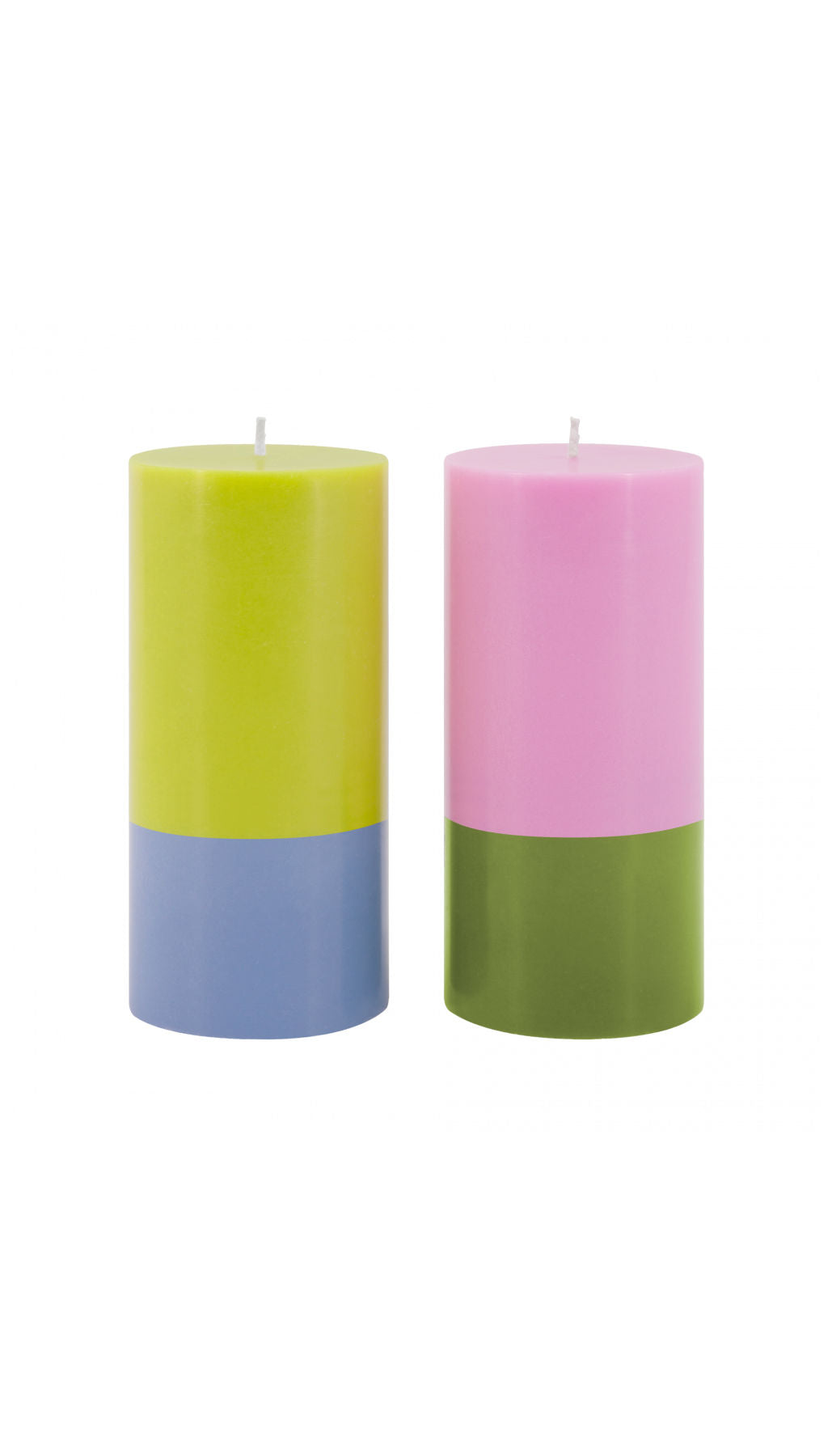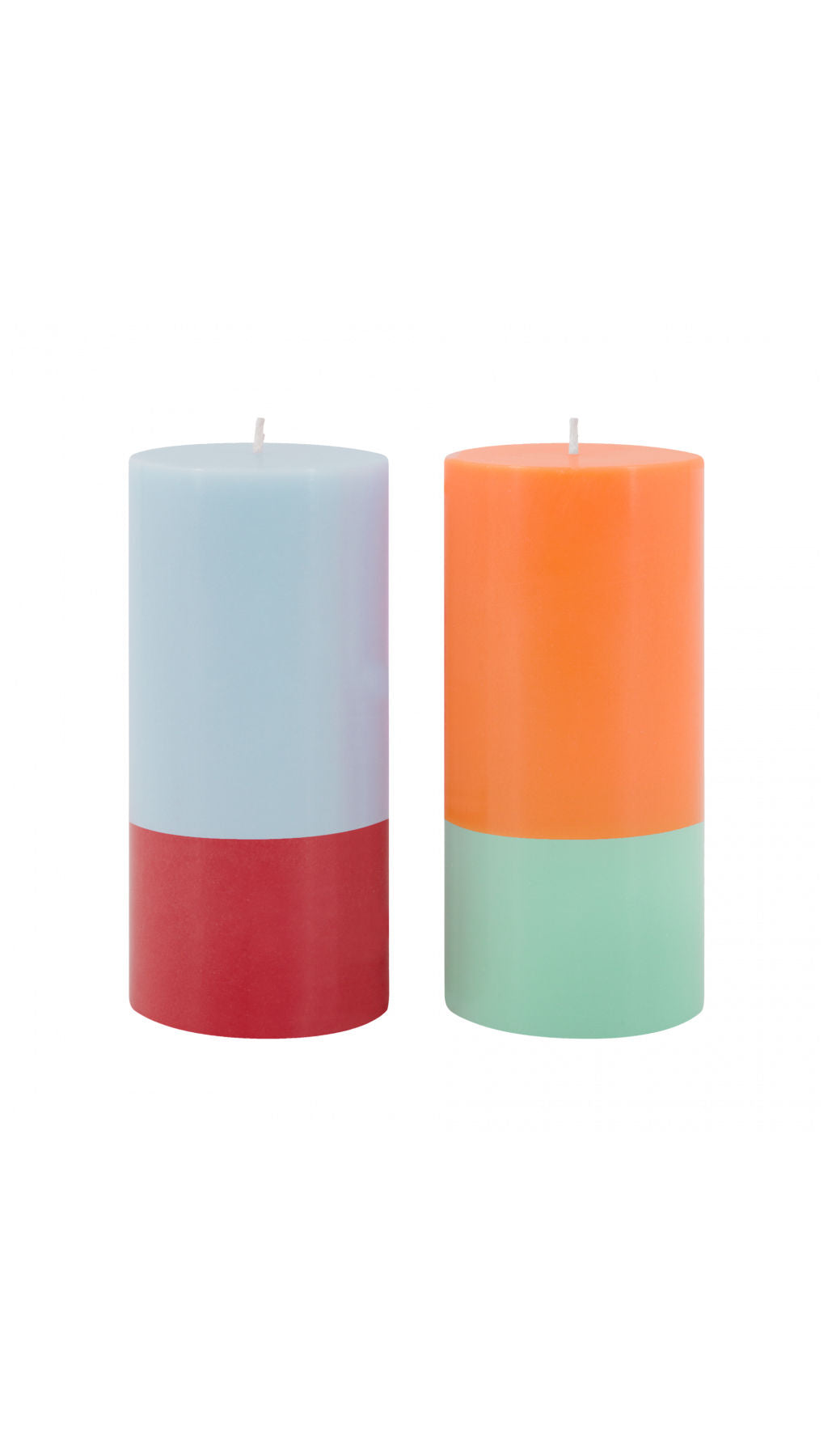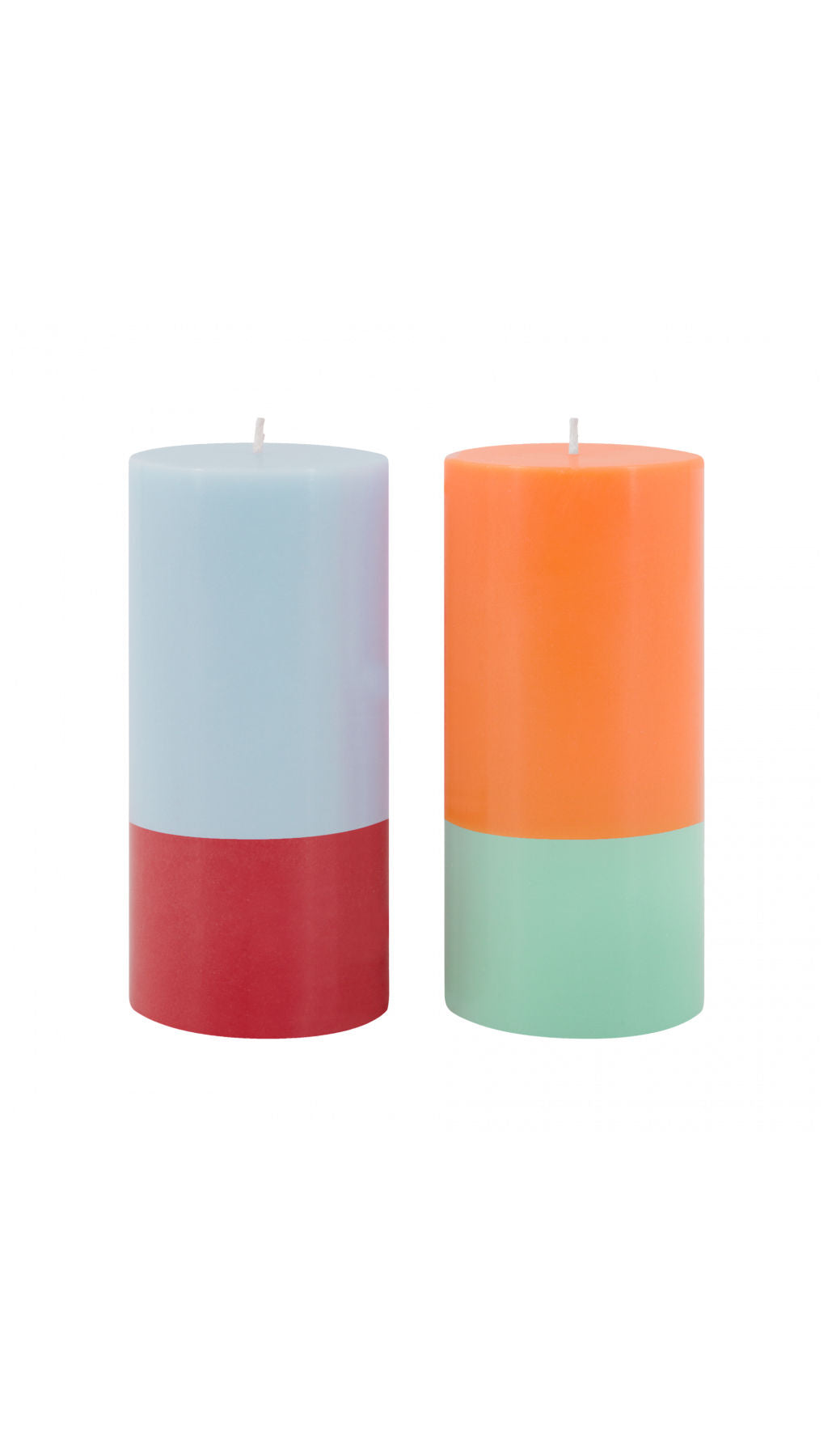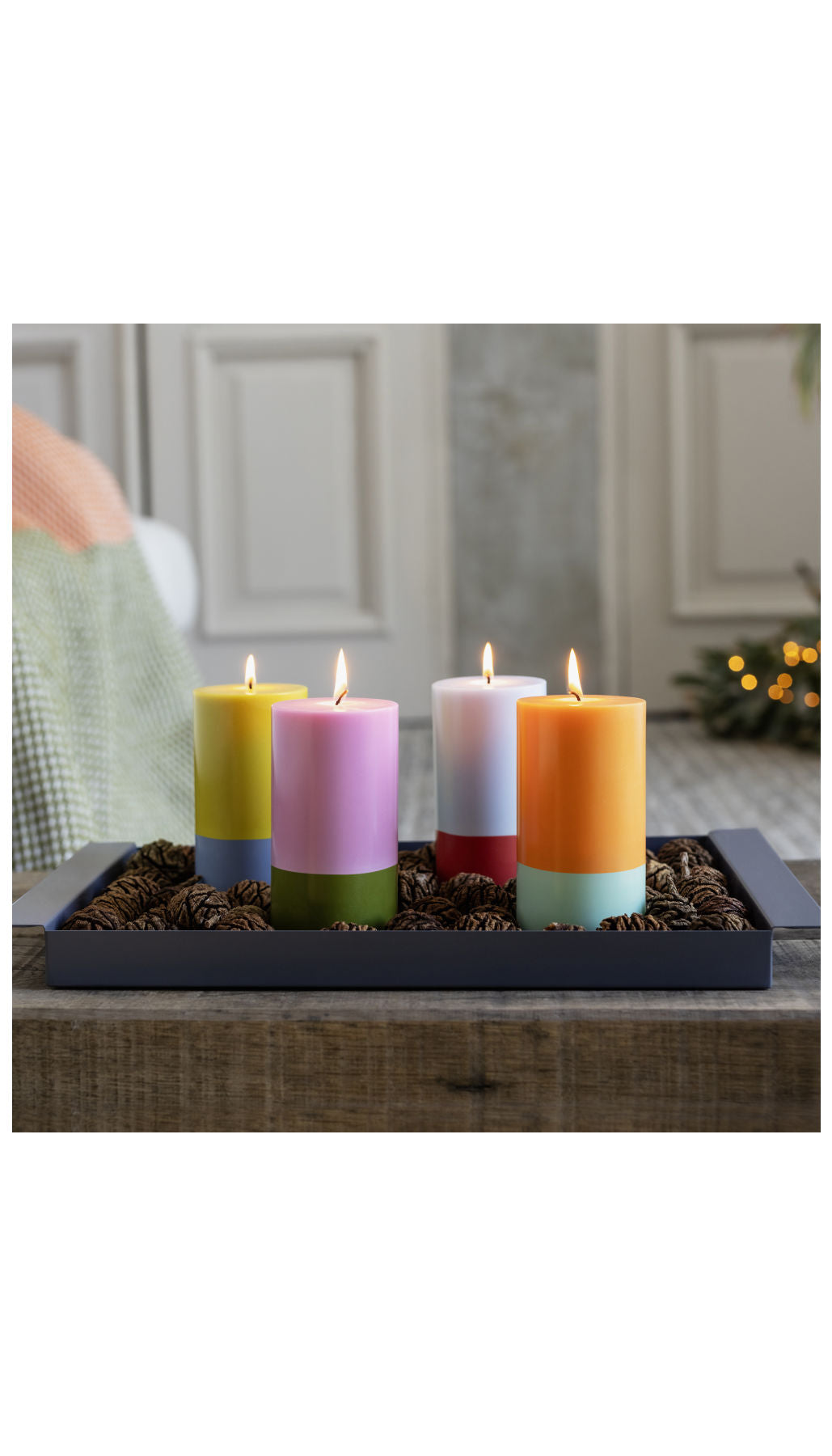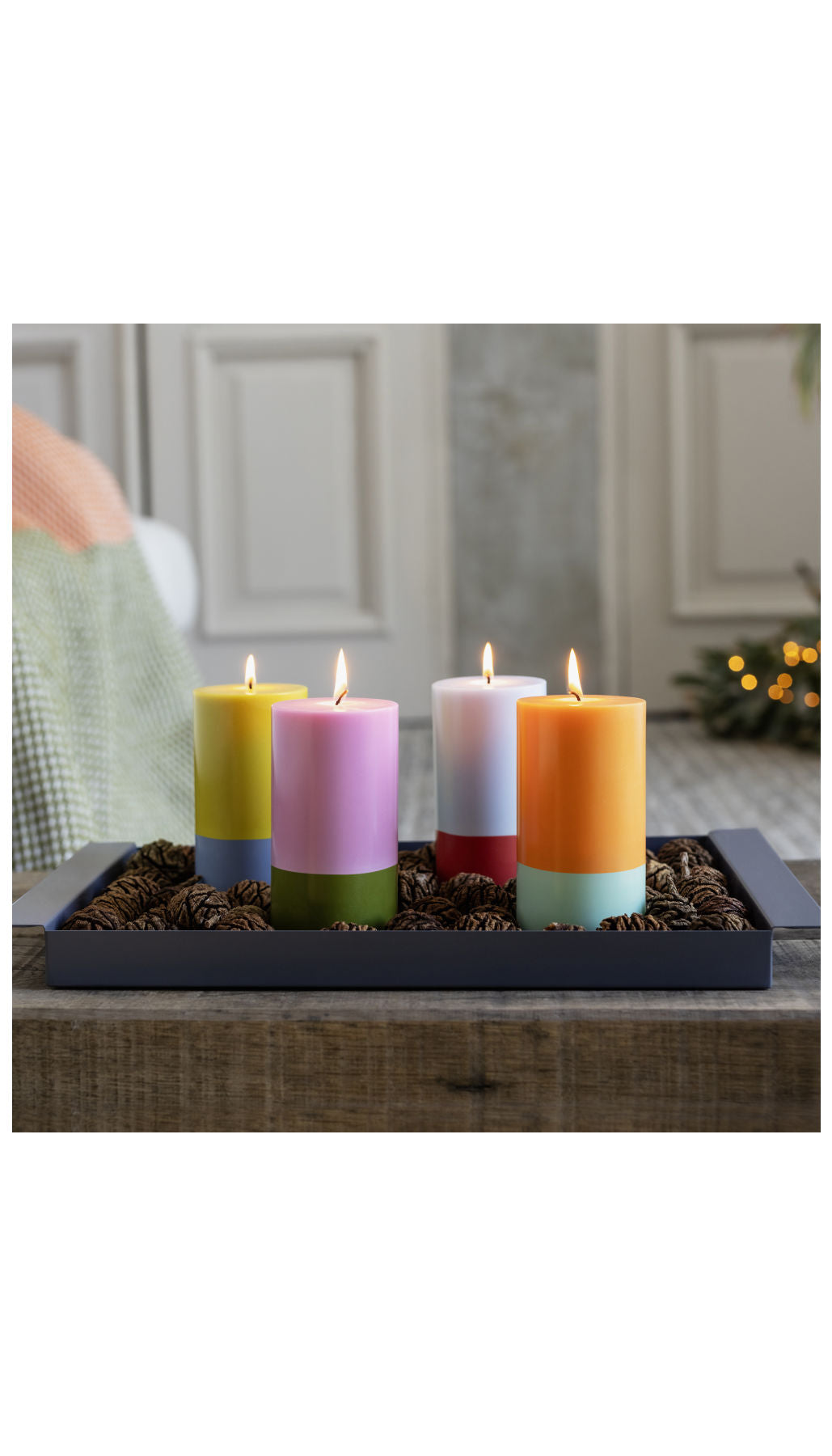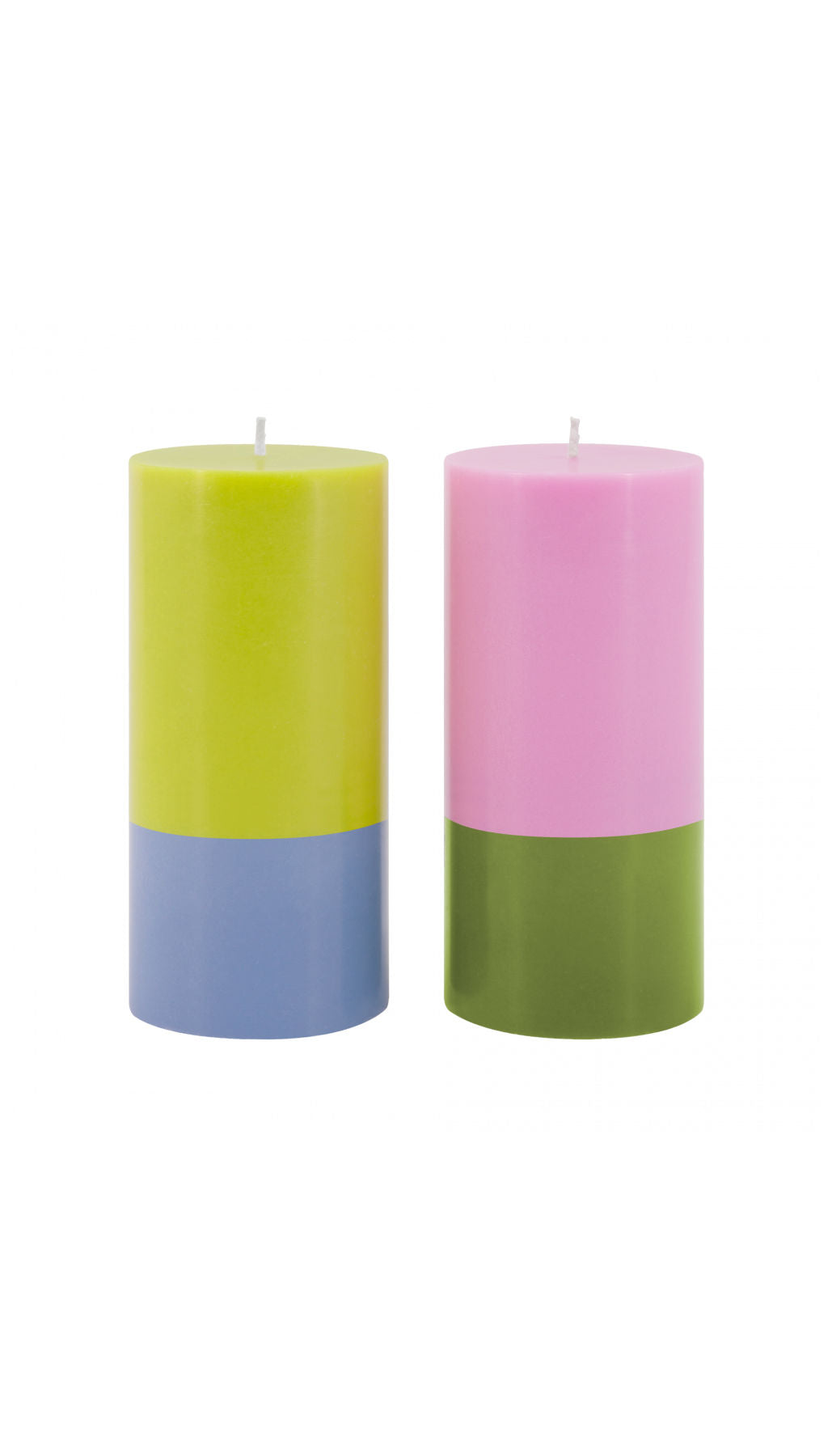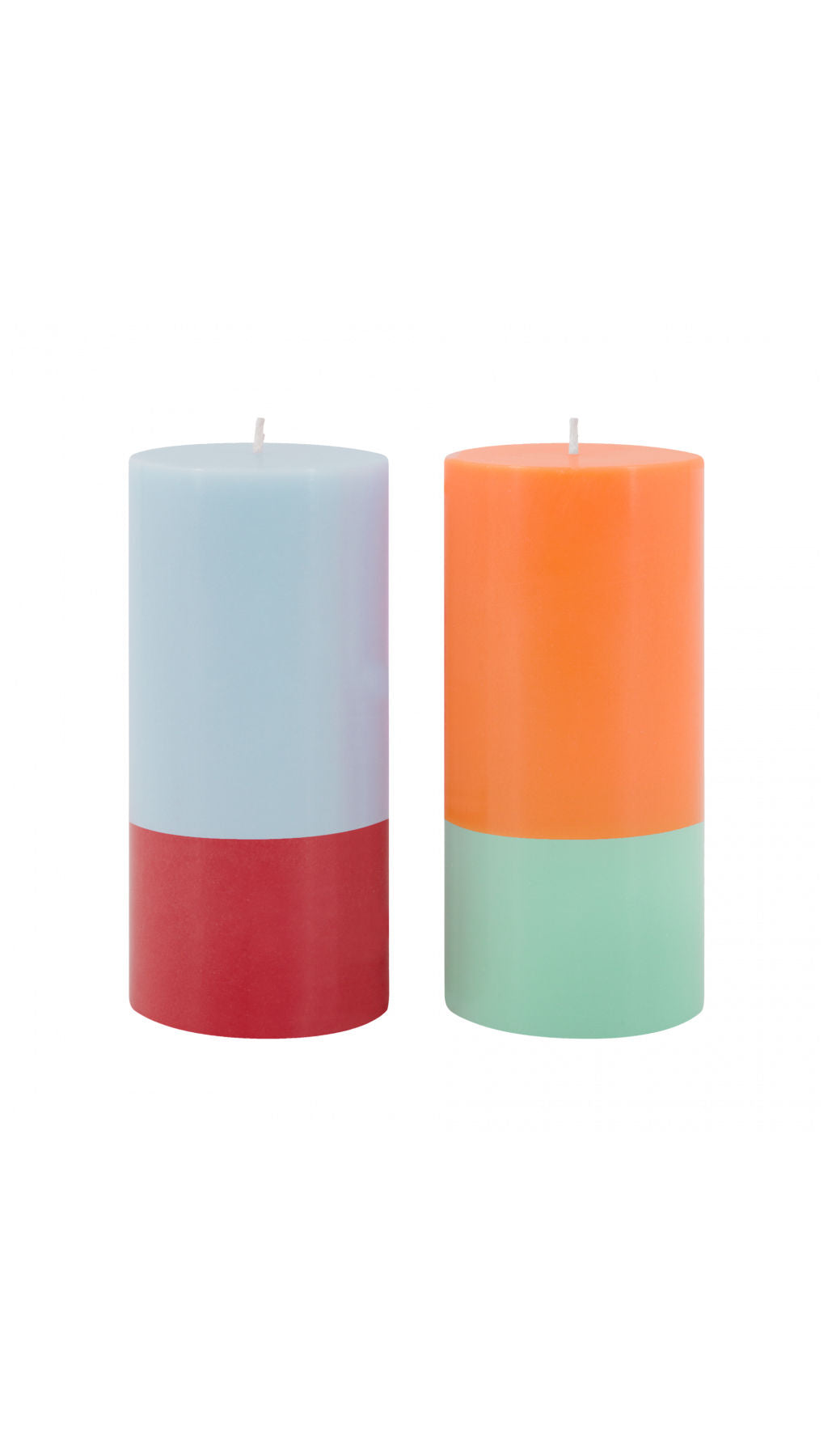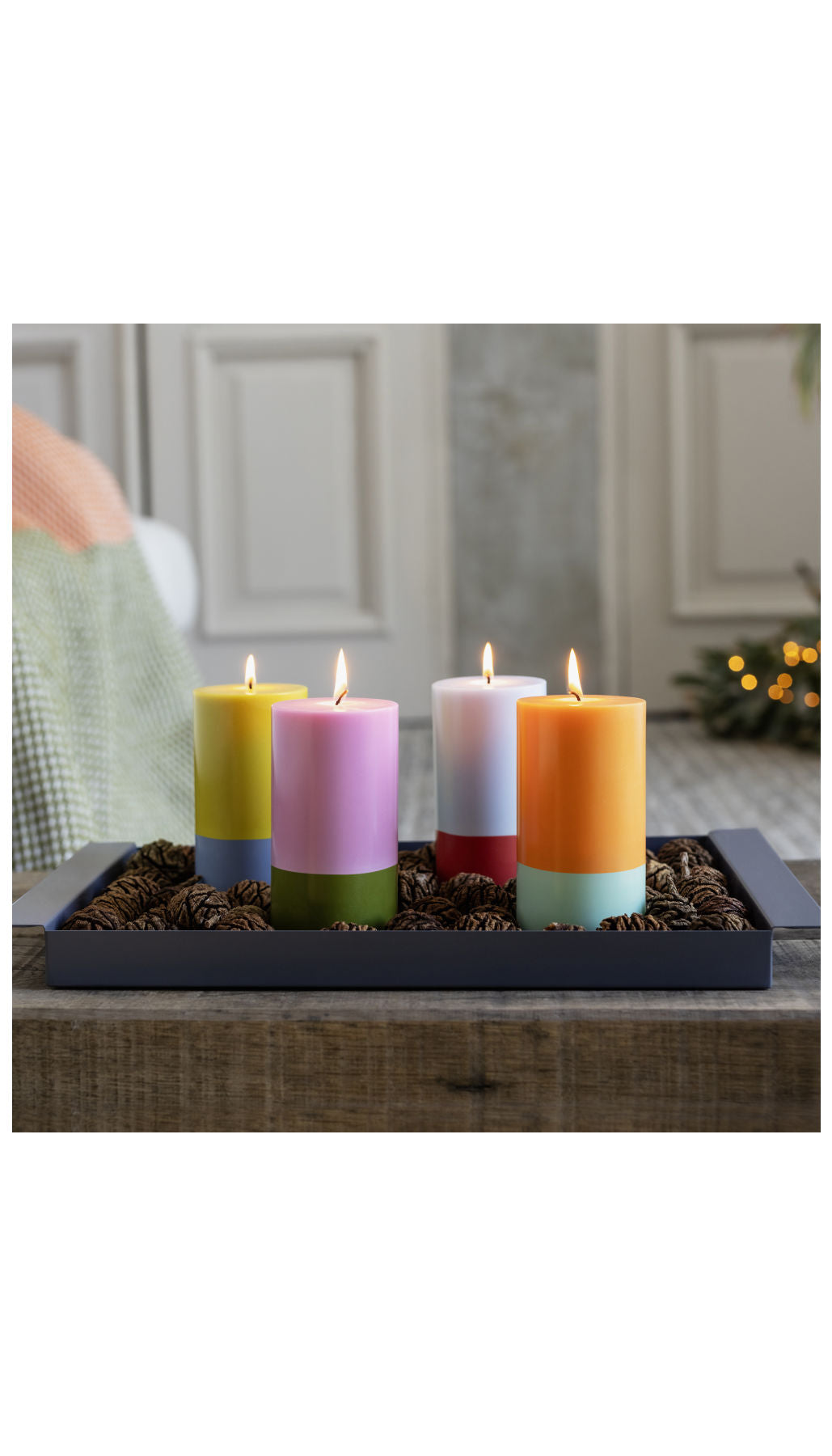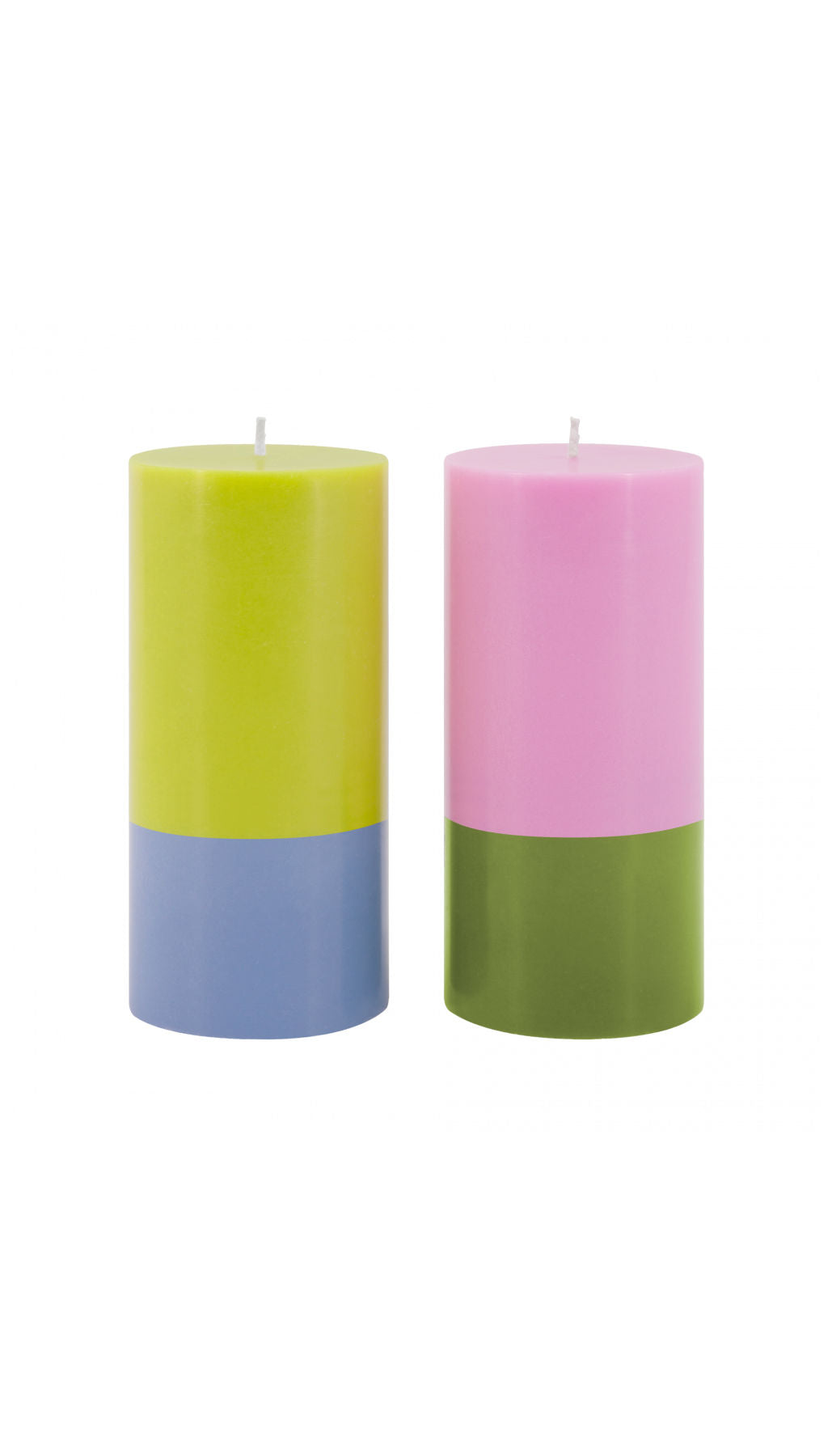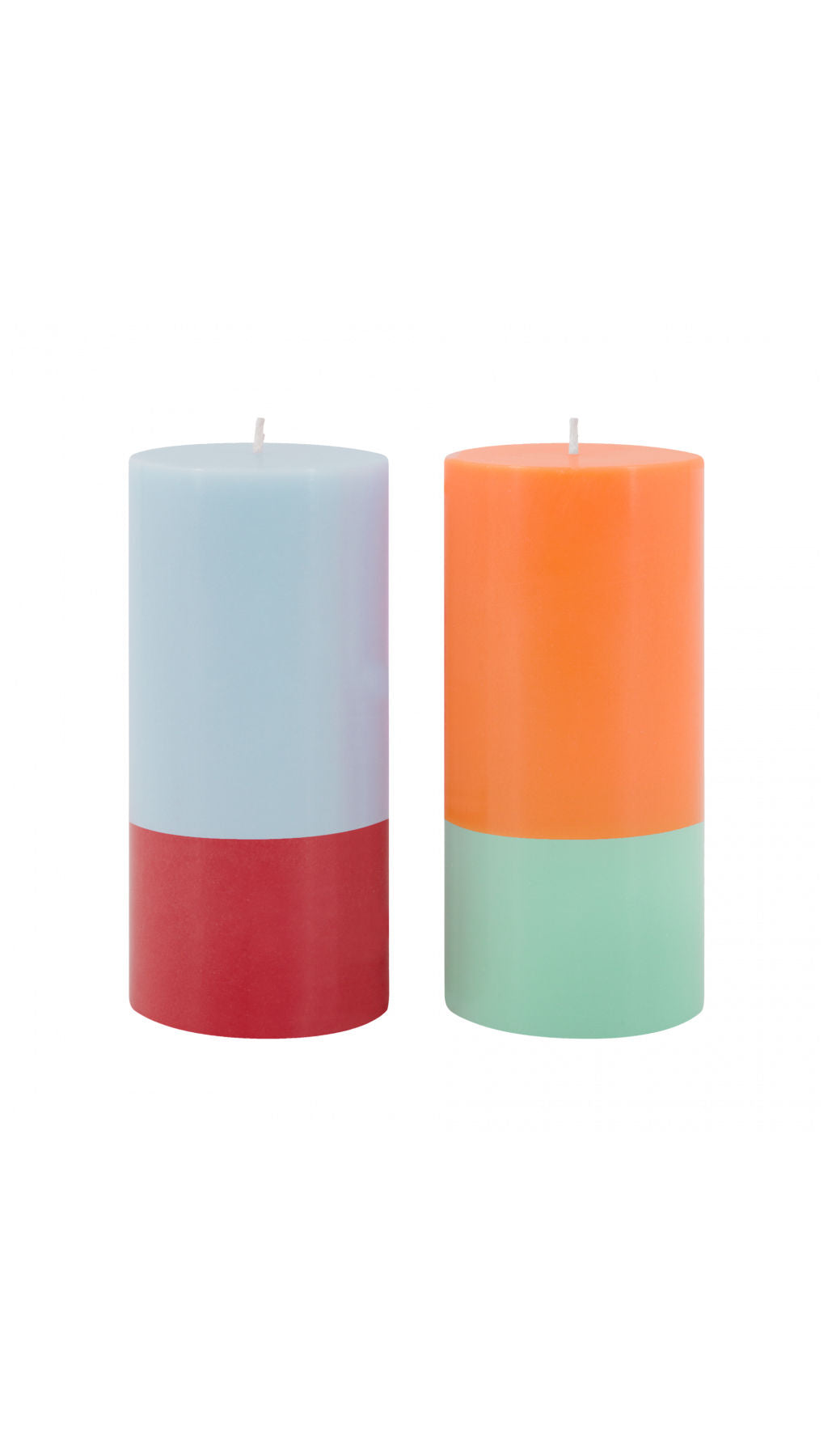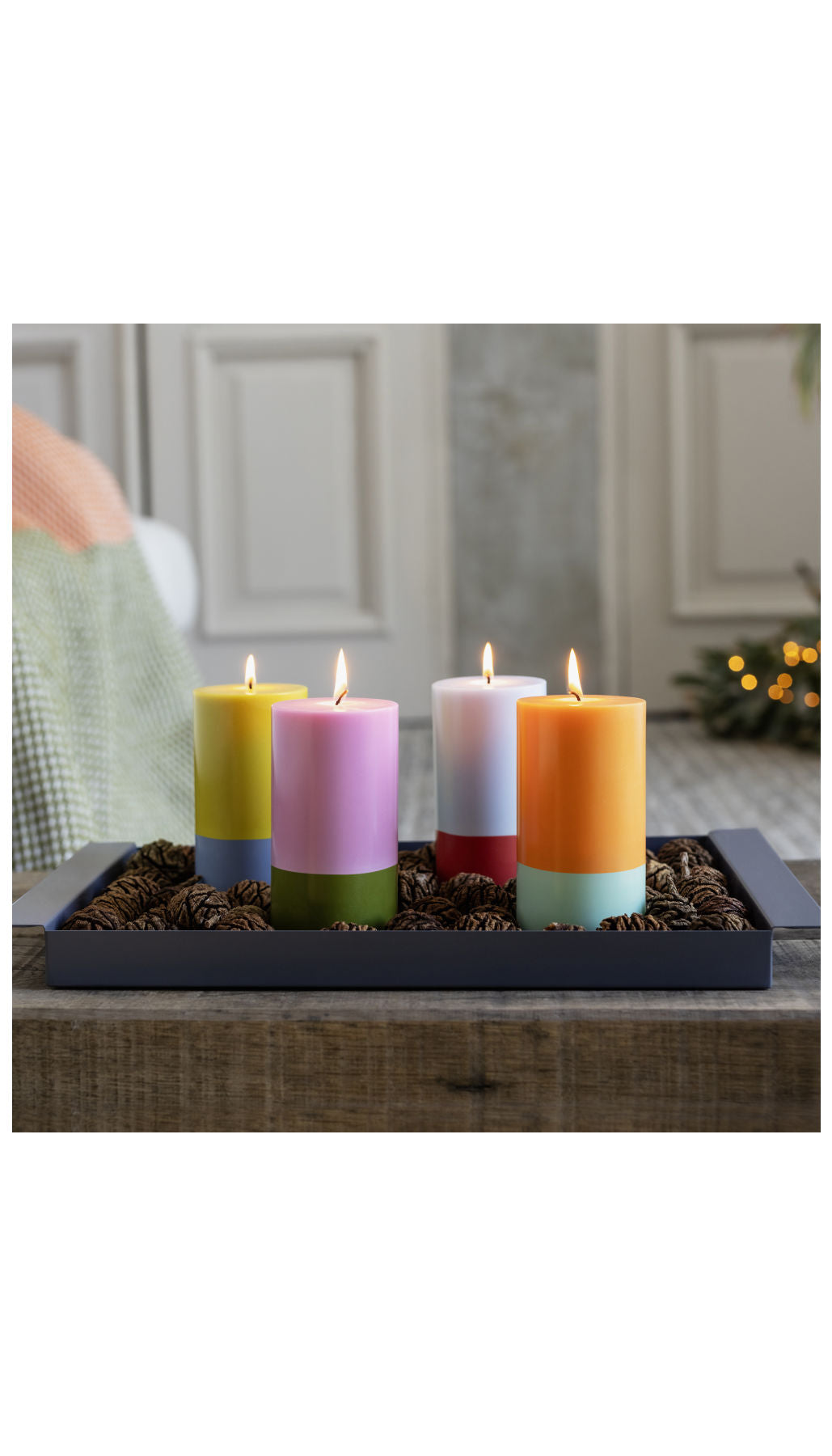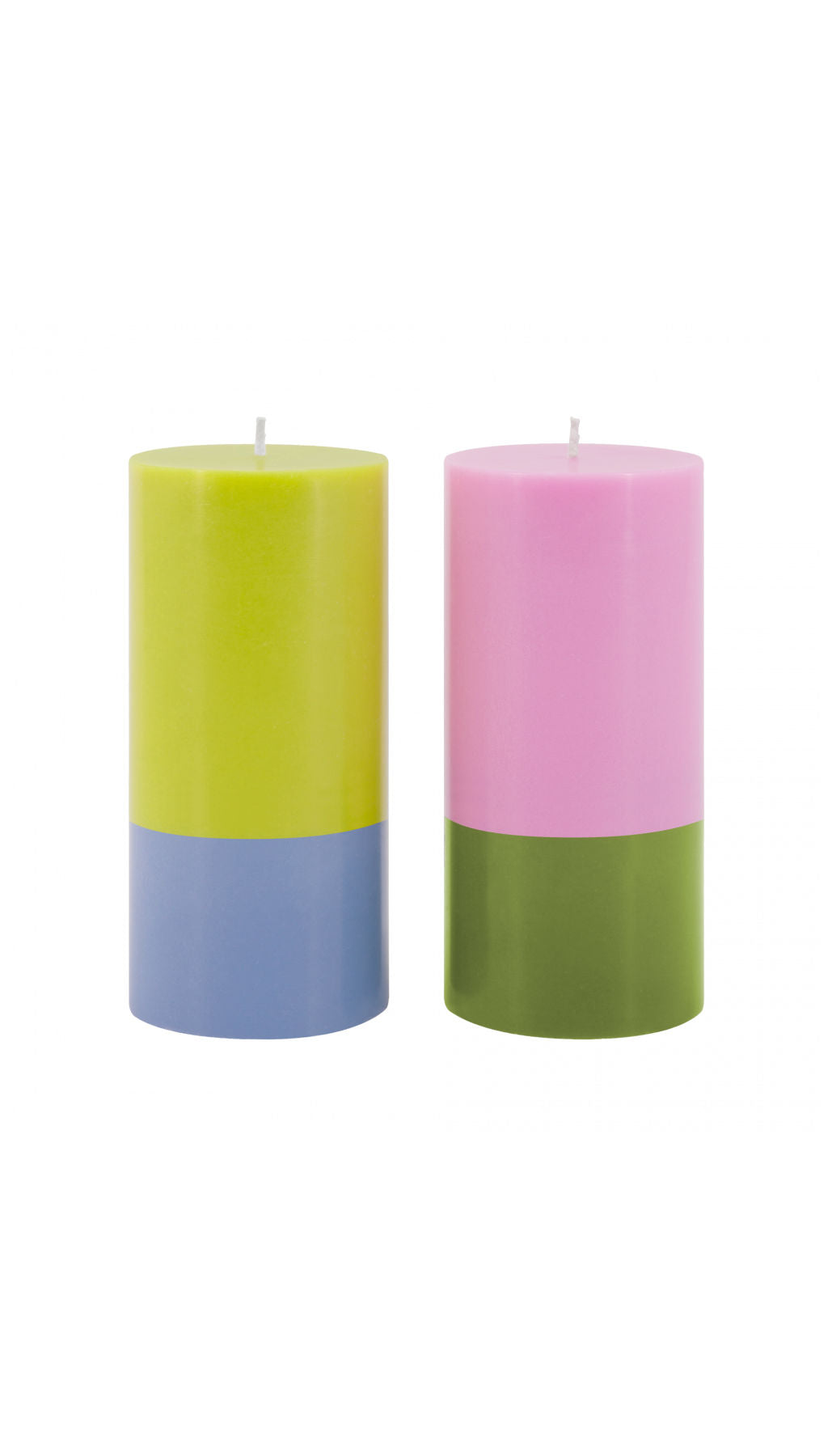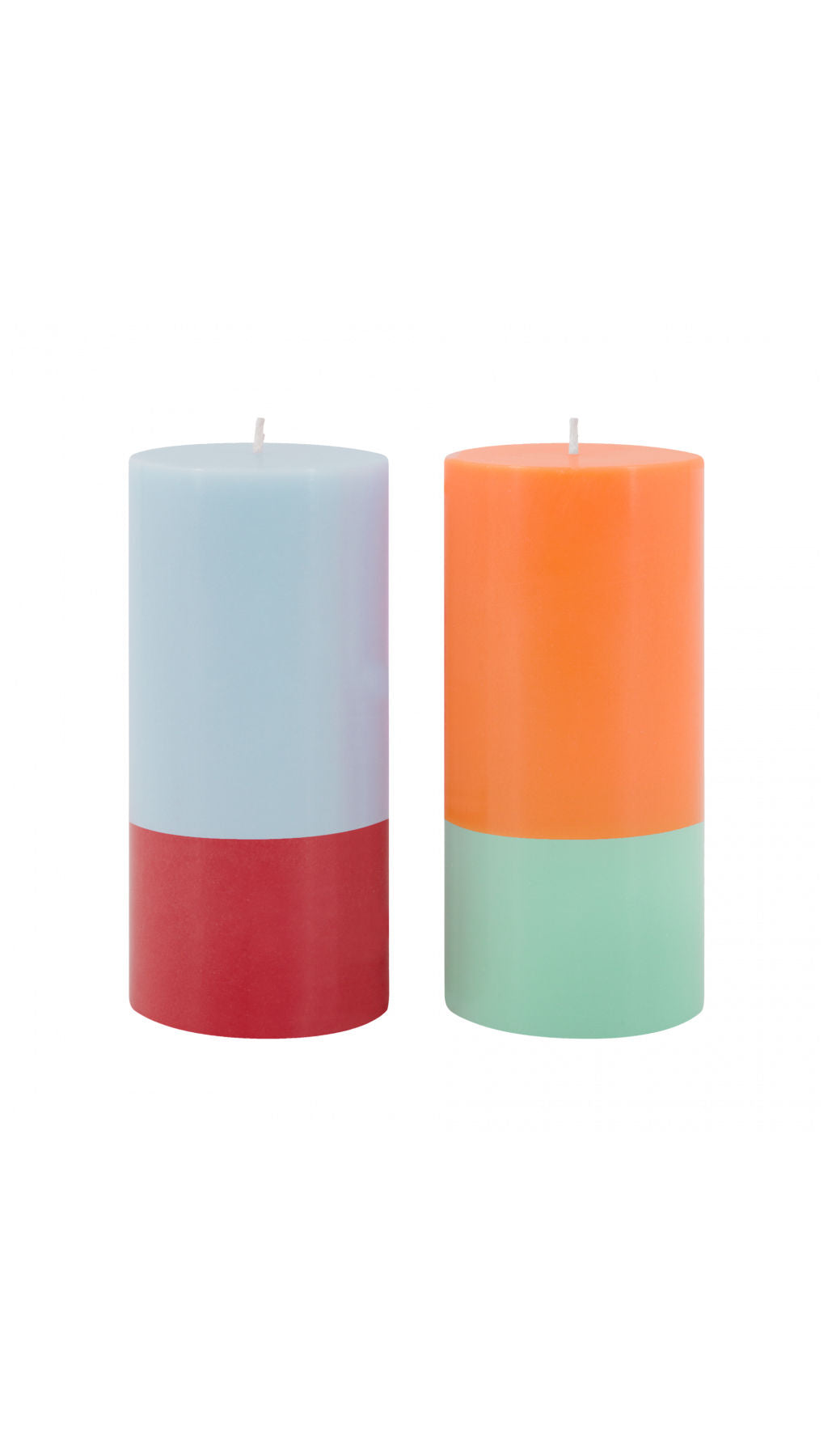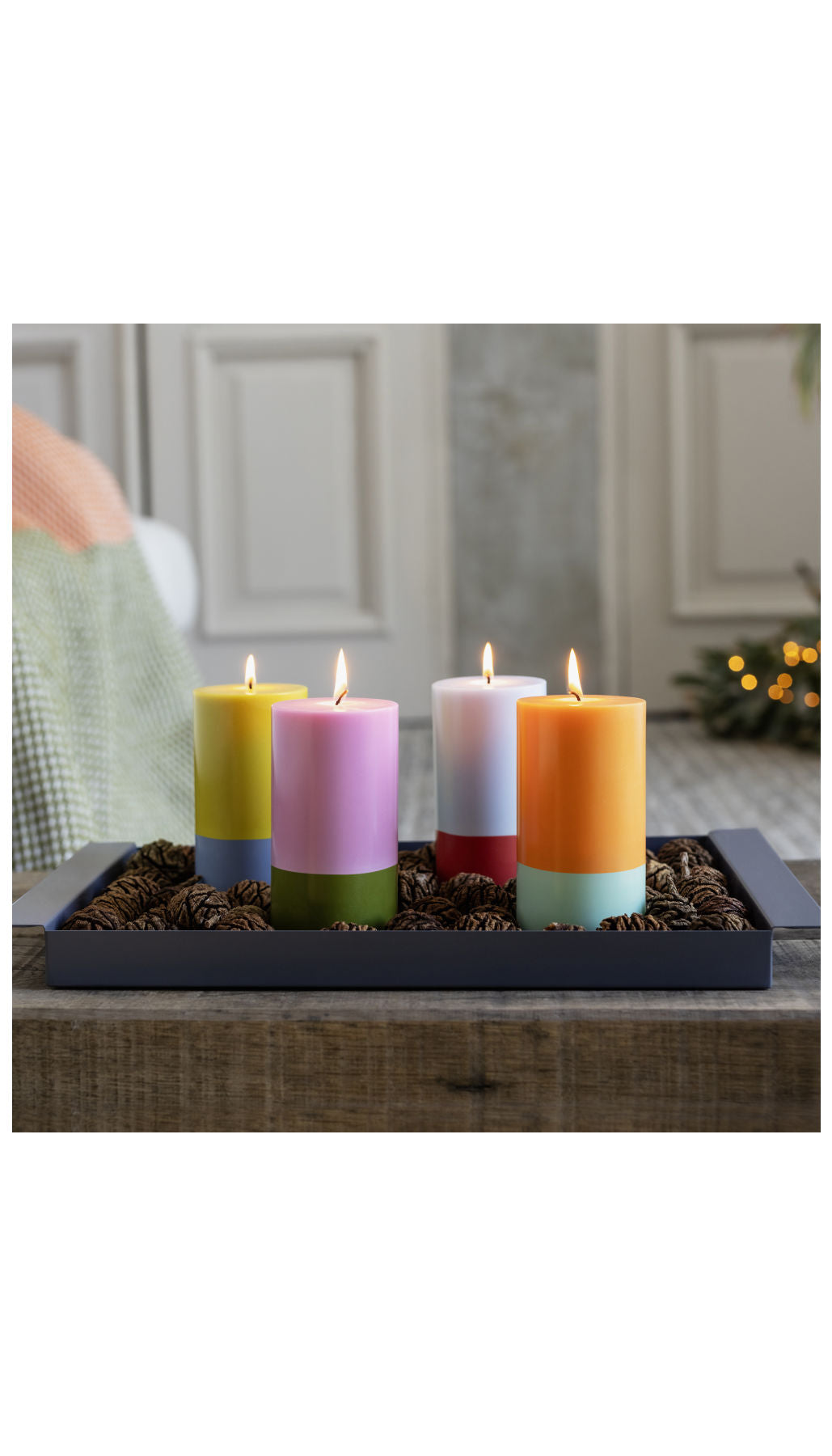 Pillar Candle Set
"Make it simple, but significant." 
Sure, that might be a direct quote from an episode of Mad Men. 
And yes, Mad Men may very well be one of our favourite shows ever, but that doesn't take anything away from it also being true, as it very much is for these simple yet substantial pillar candles from Remember. 

Hand-poured using vegan stearin wax, these colourful, colour-blocked candles bring just the right amount of charm to any room or occasion. Perhaps a dinner featuring dishes from around the world? Rumaki anyone?
Details: 
15cm H x 7.5cm D / 5.9" H x 2.95" D
fairtrade, paraffin-free, does not drip,
burning time: approx. 55 hours
vegan stearin wax, pure cotton wick 
as these candles are handmade, slight variations in shape and colour as well as occasional layers of loosened paint are possible
these properties have no effect on the burning behaviour of the candle