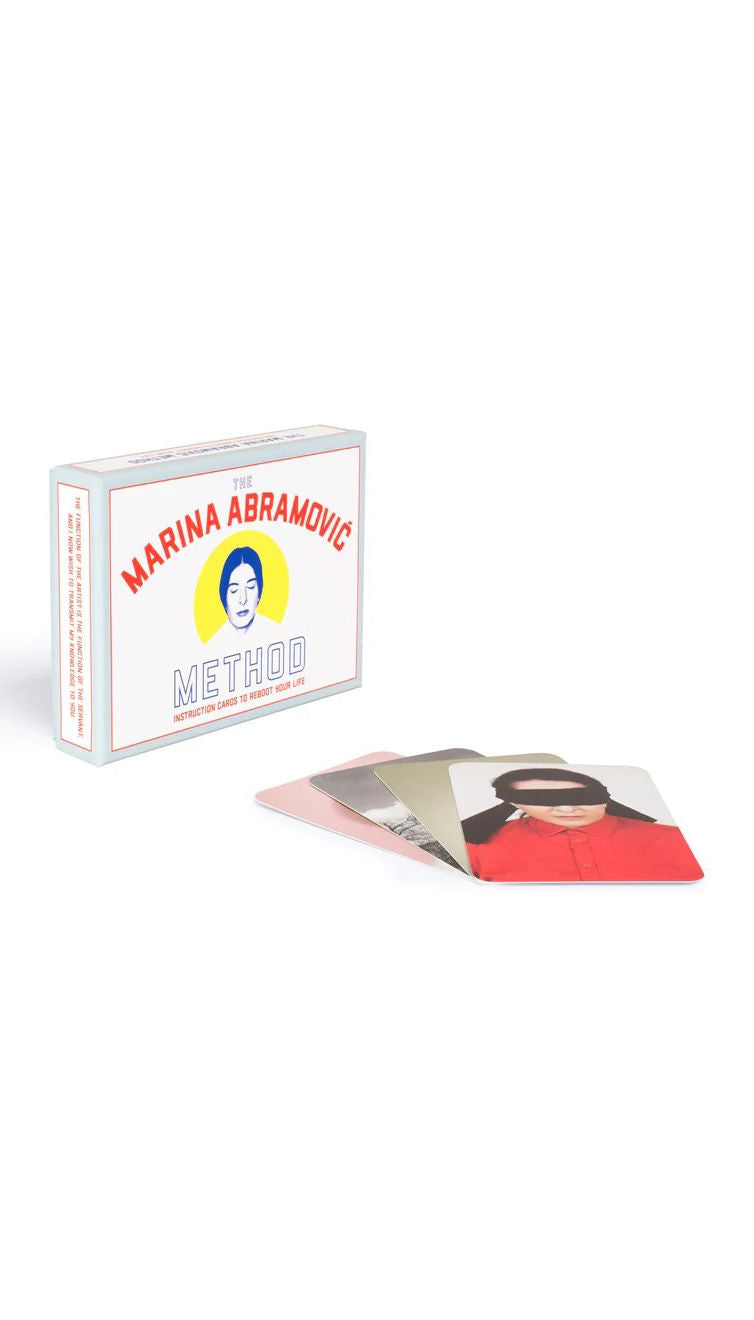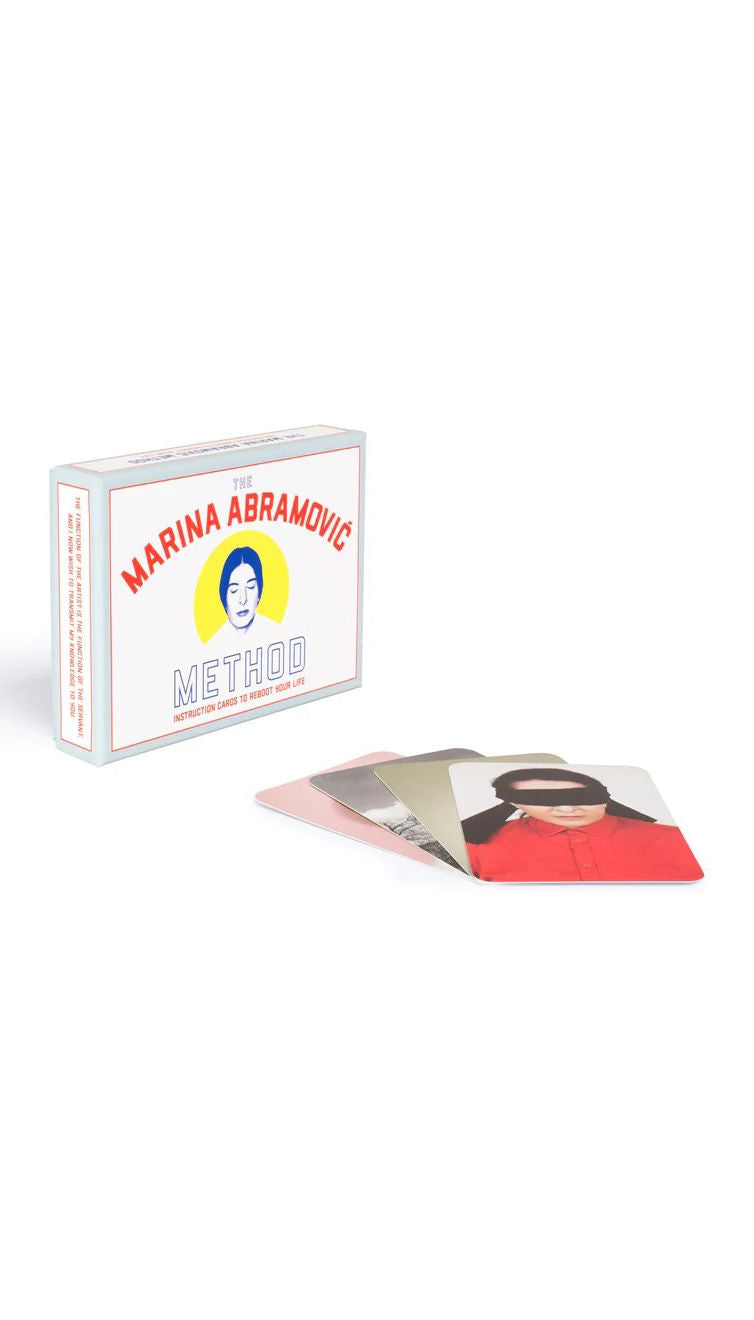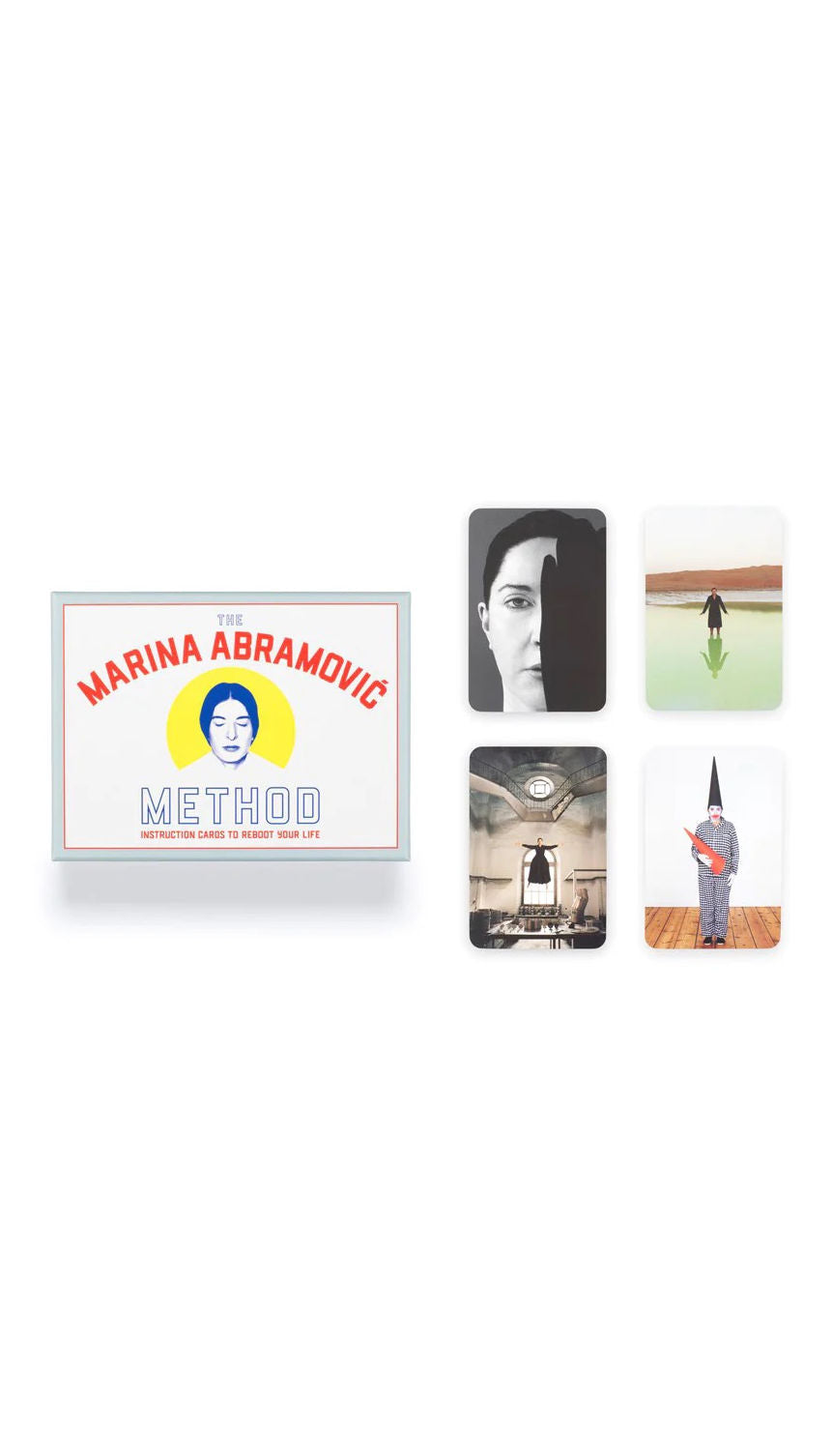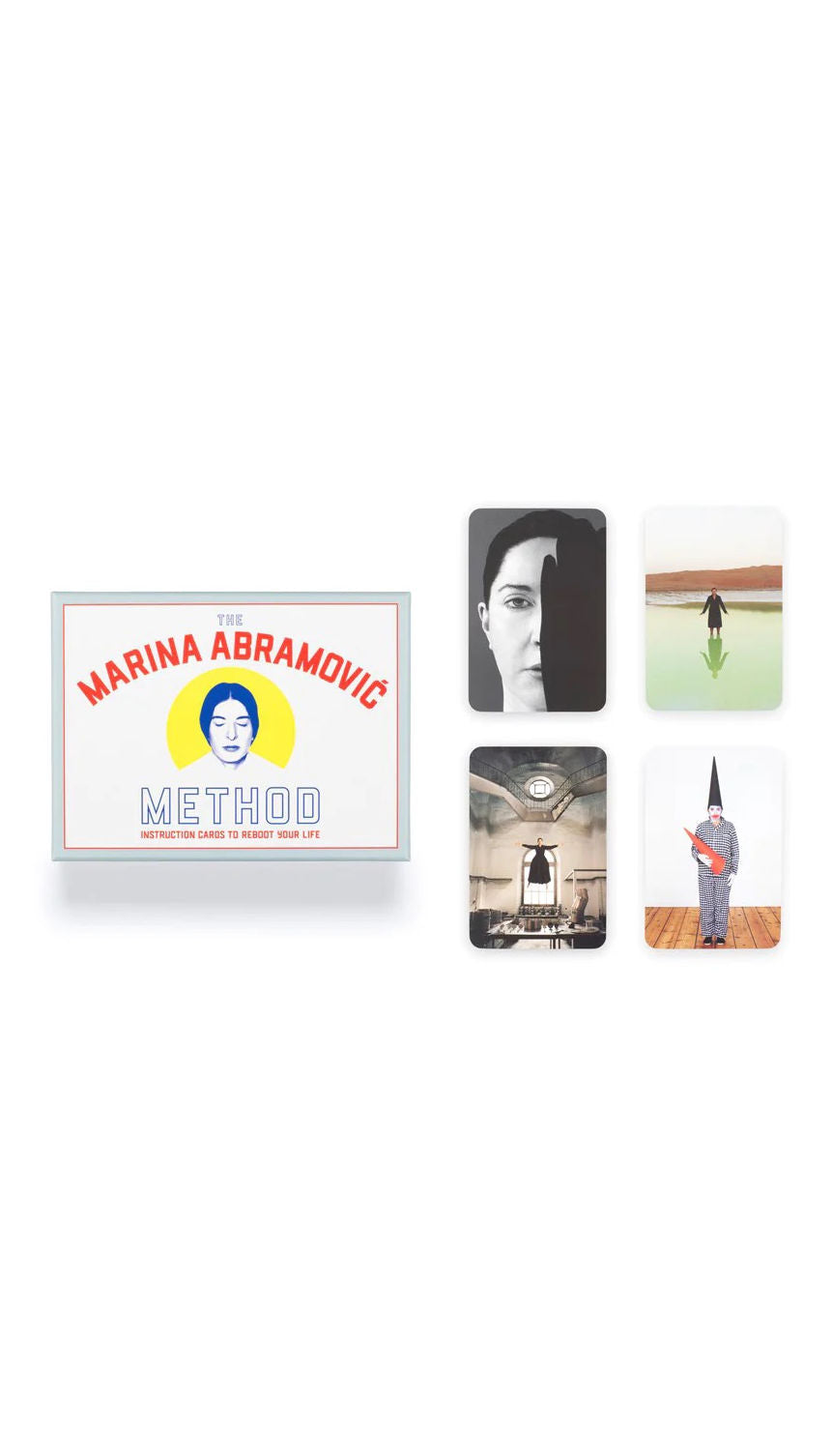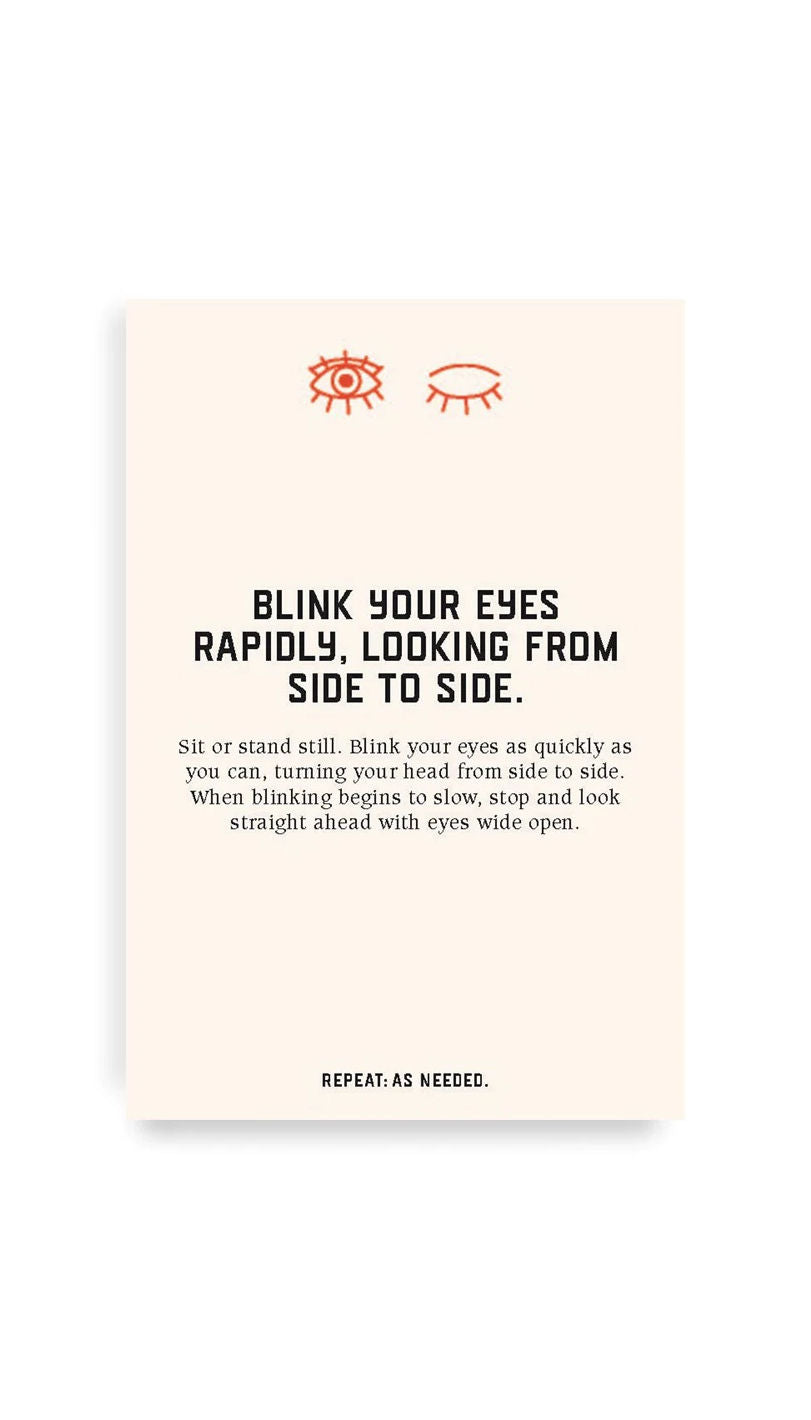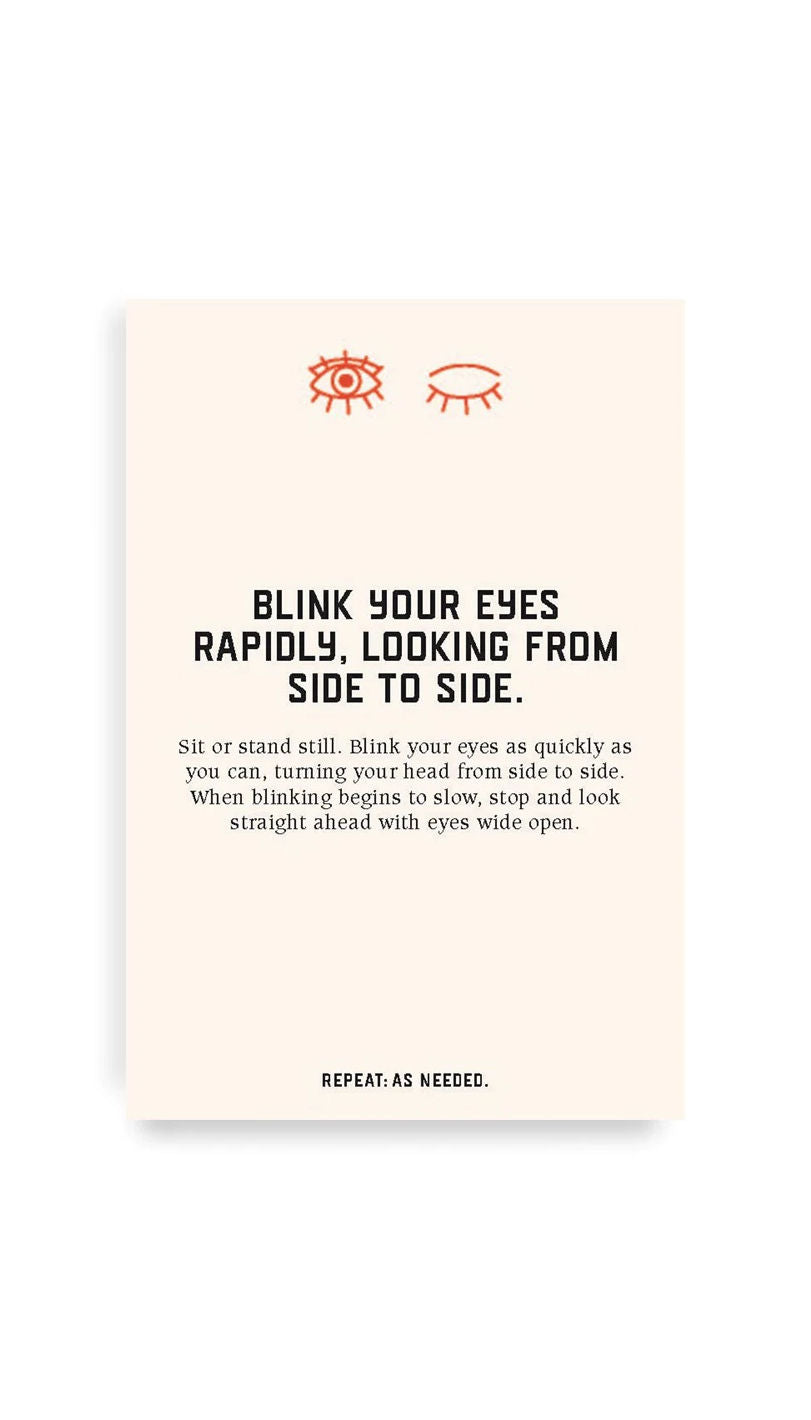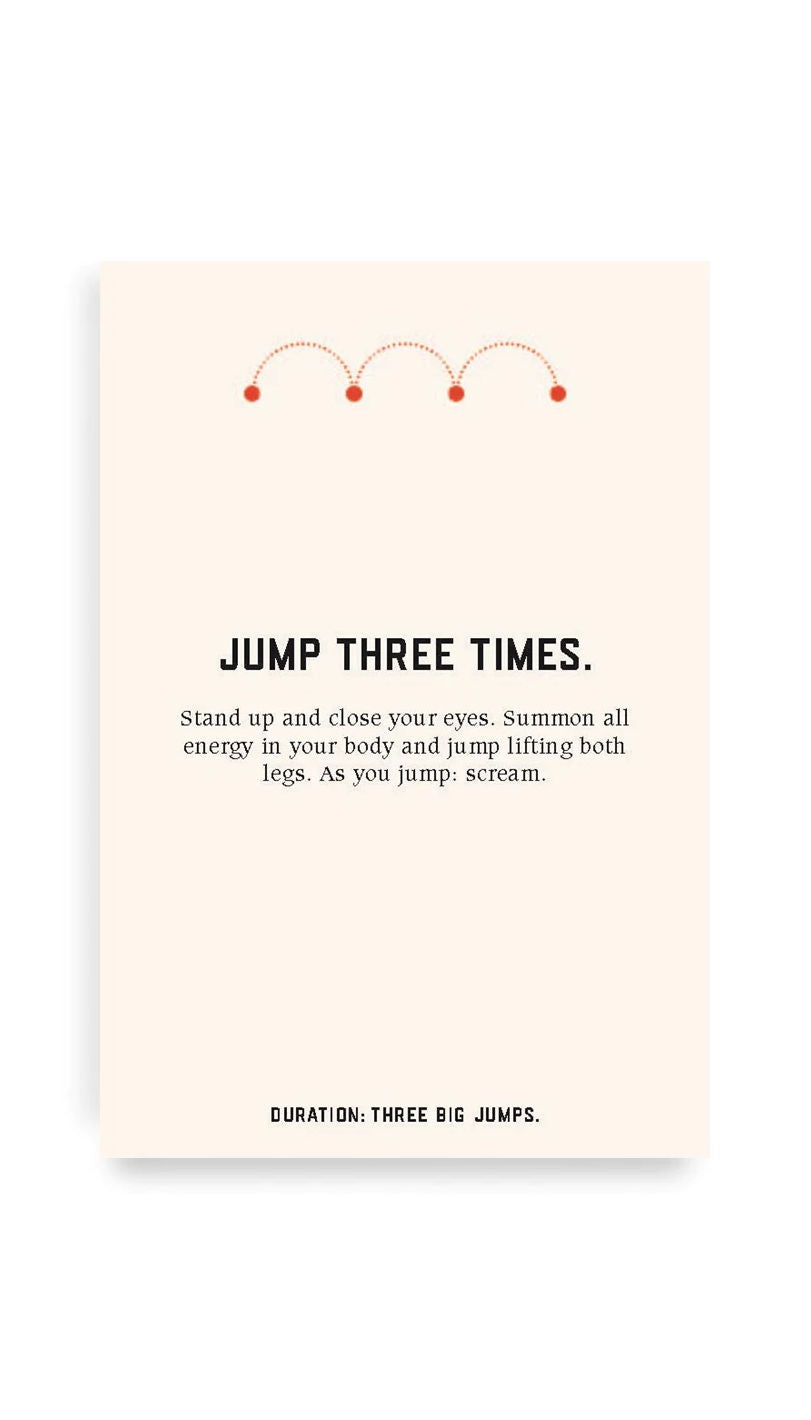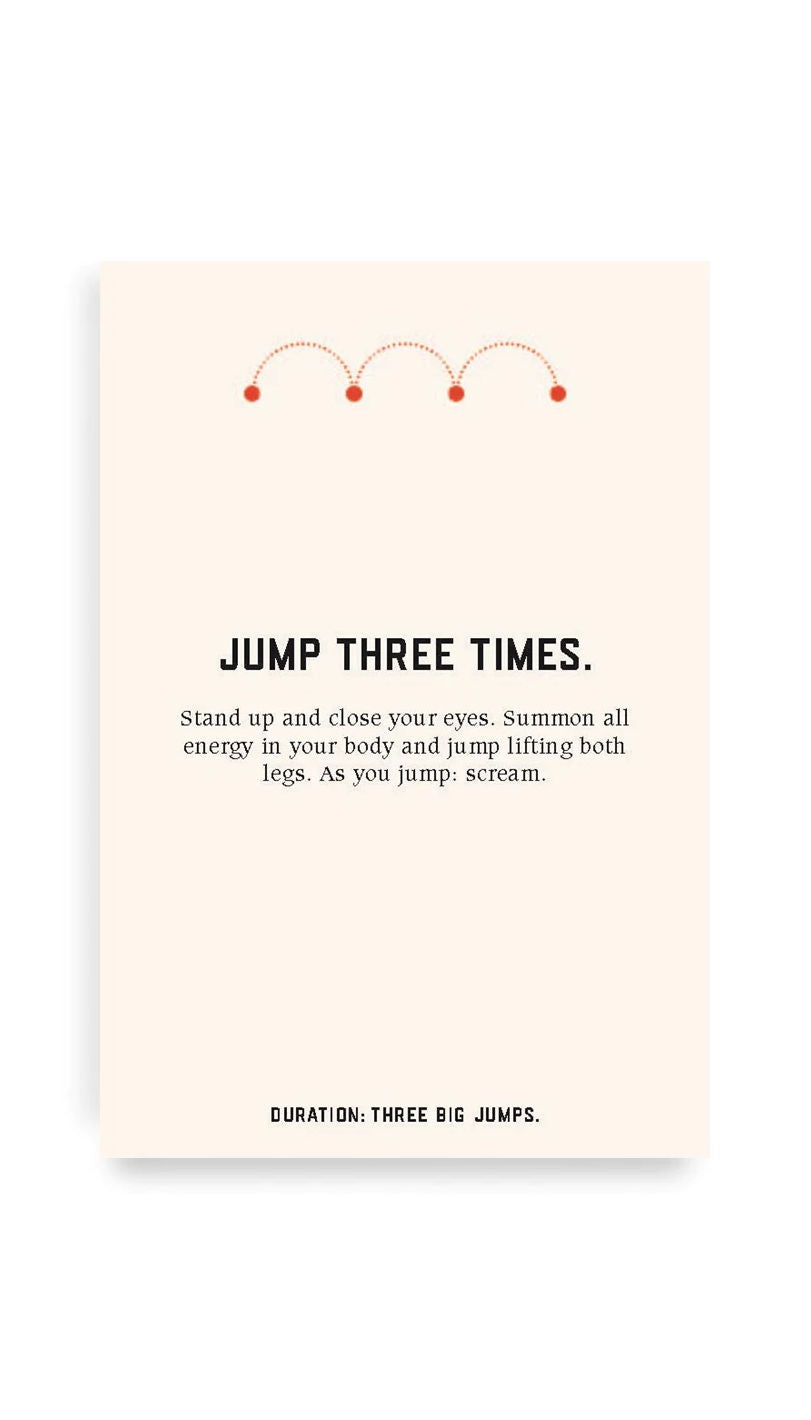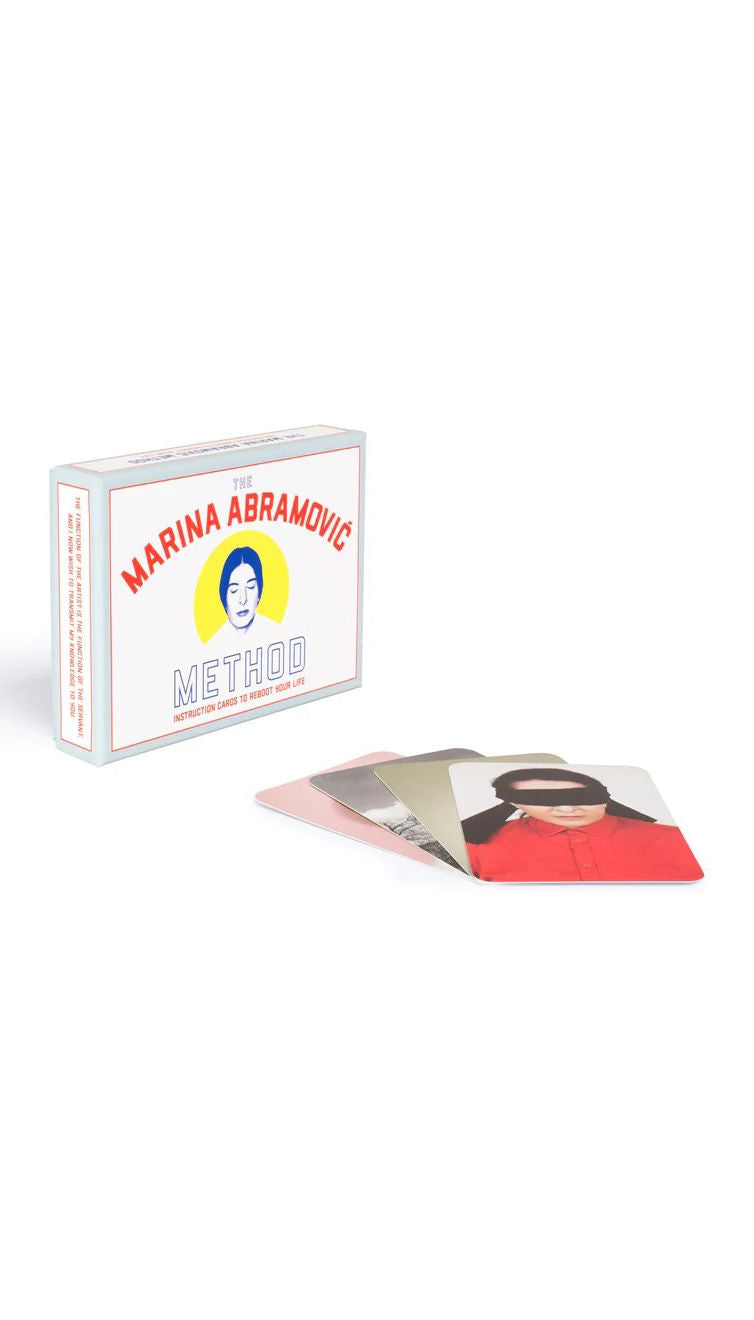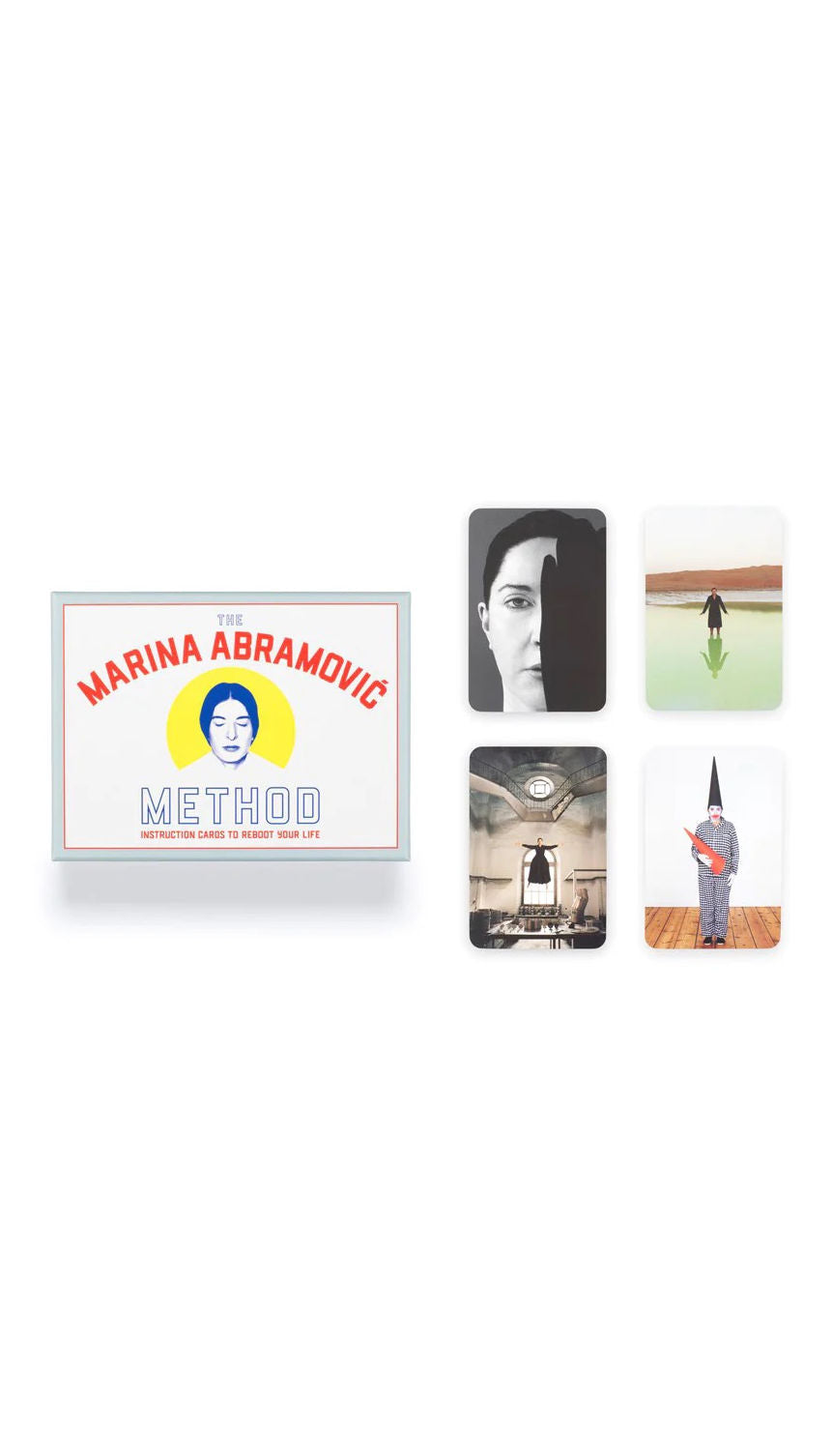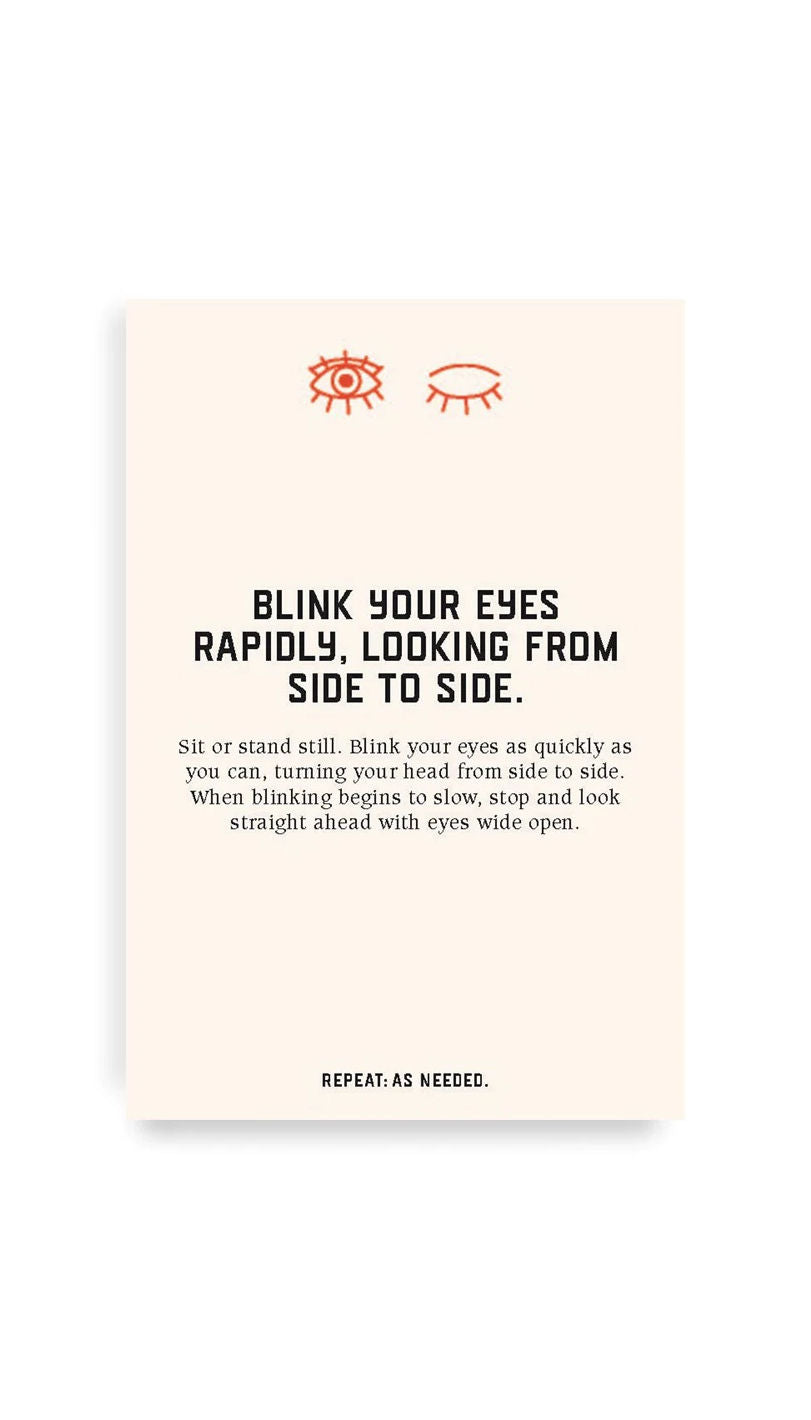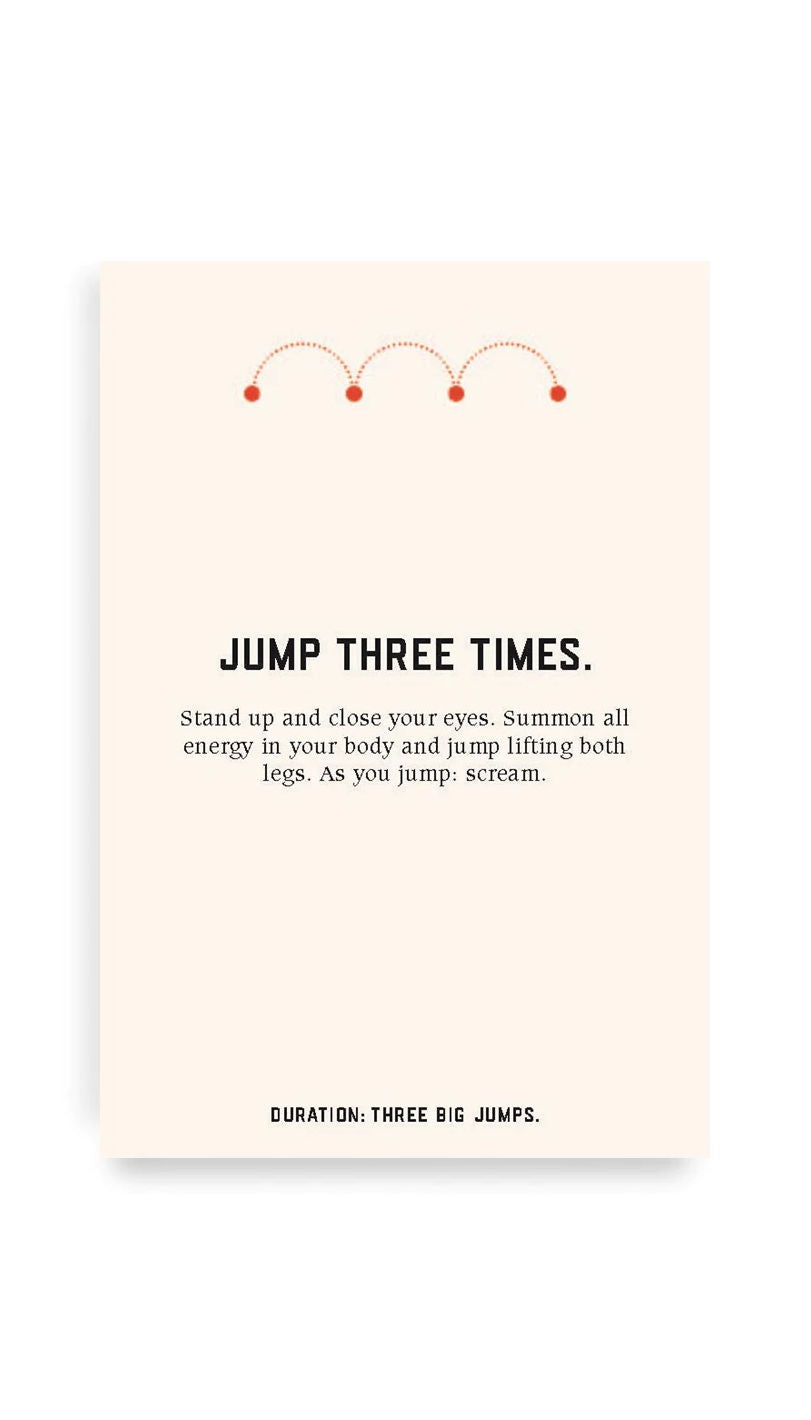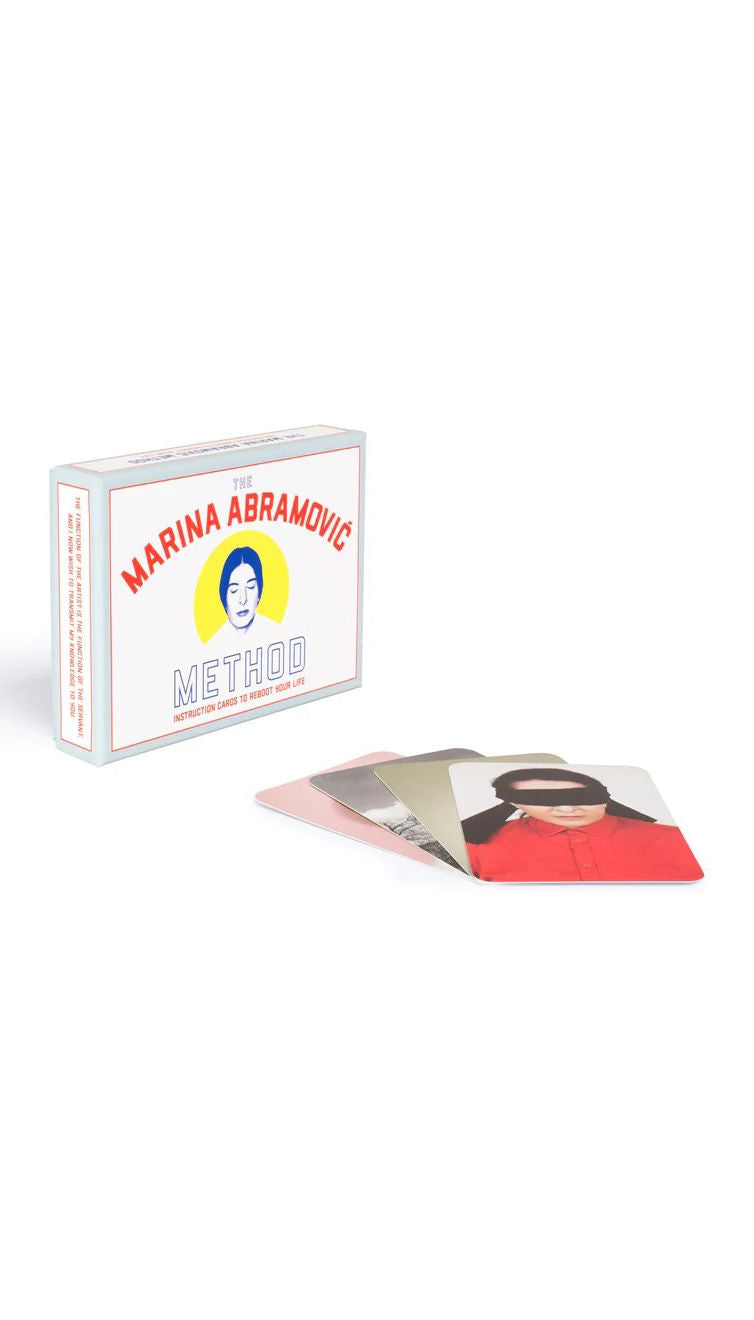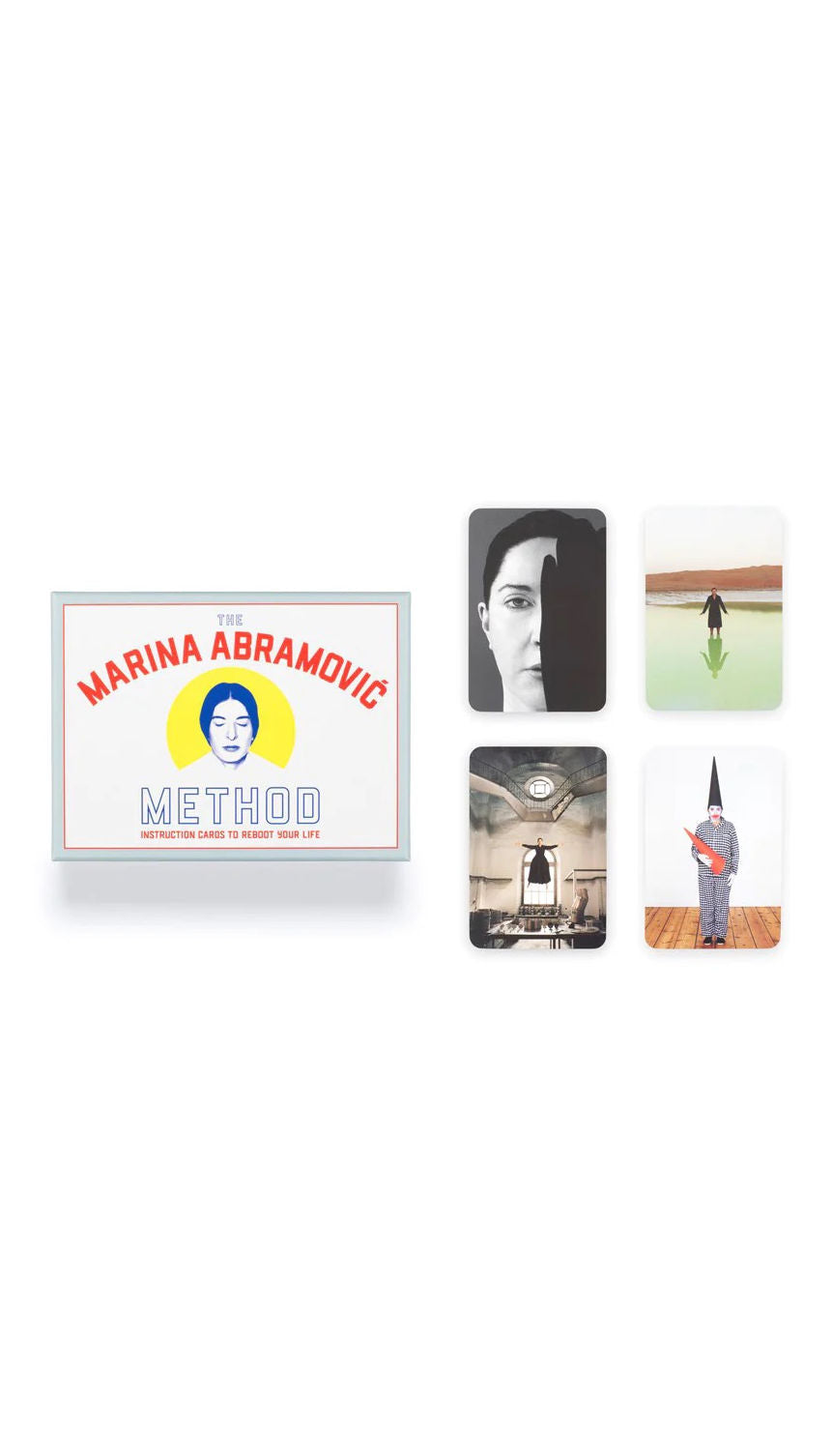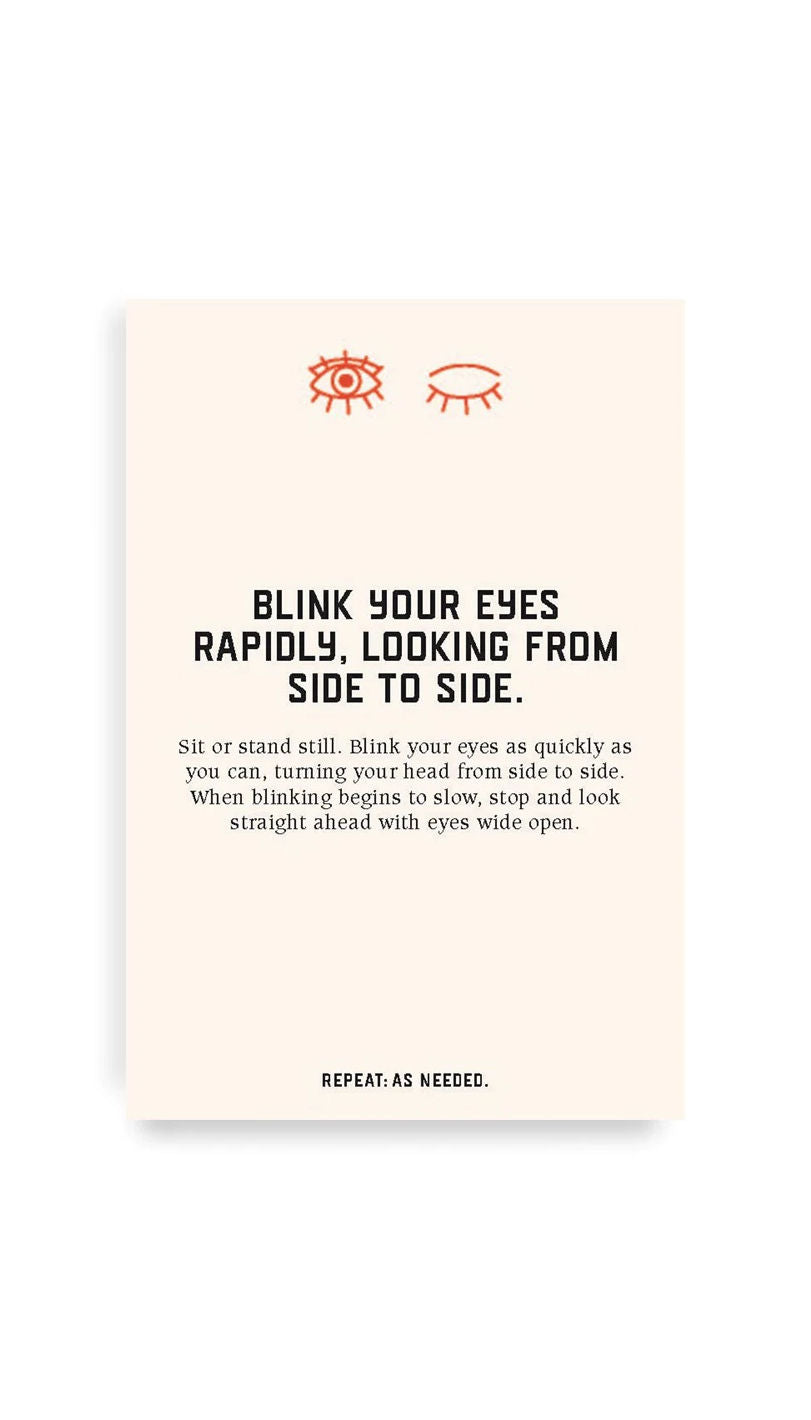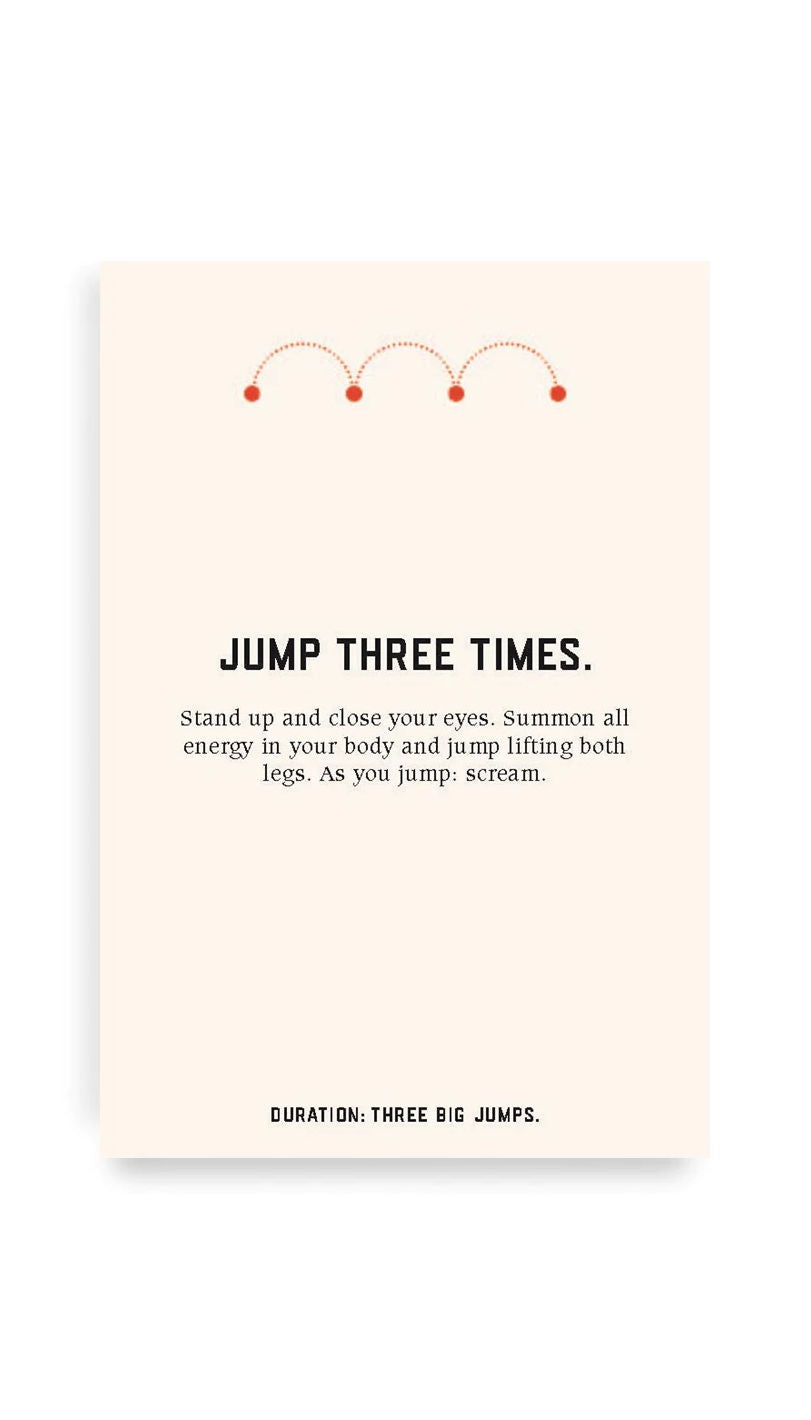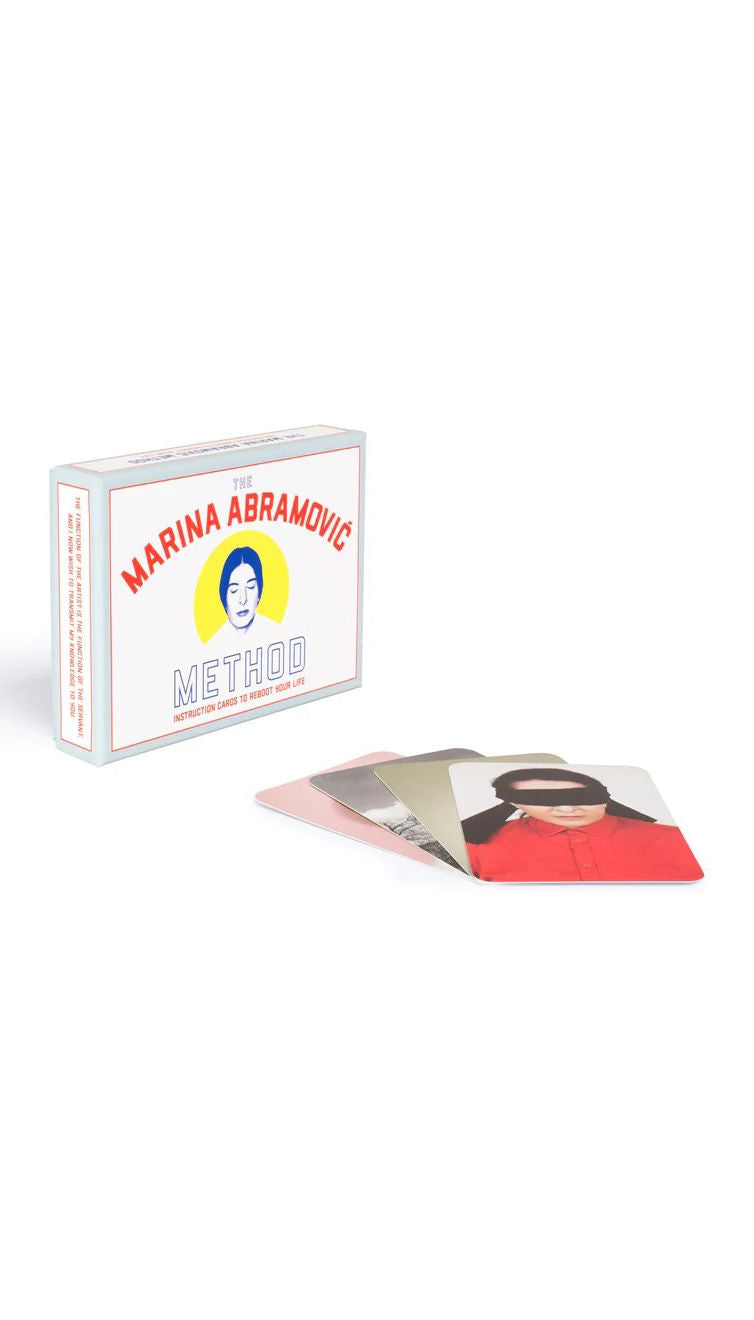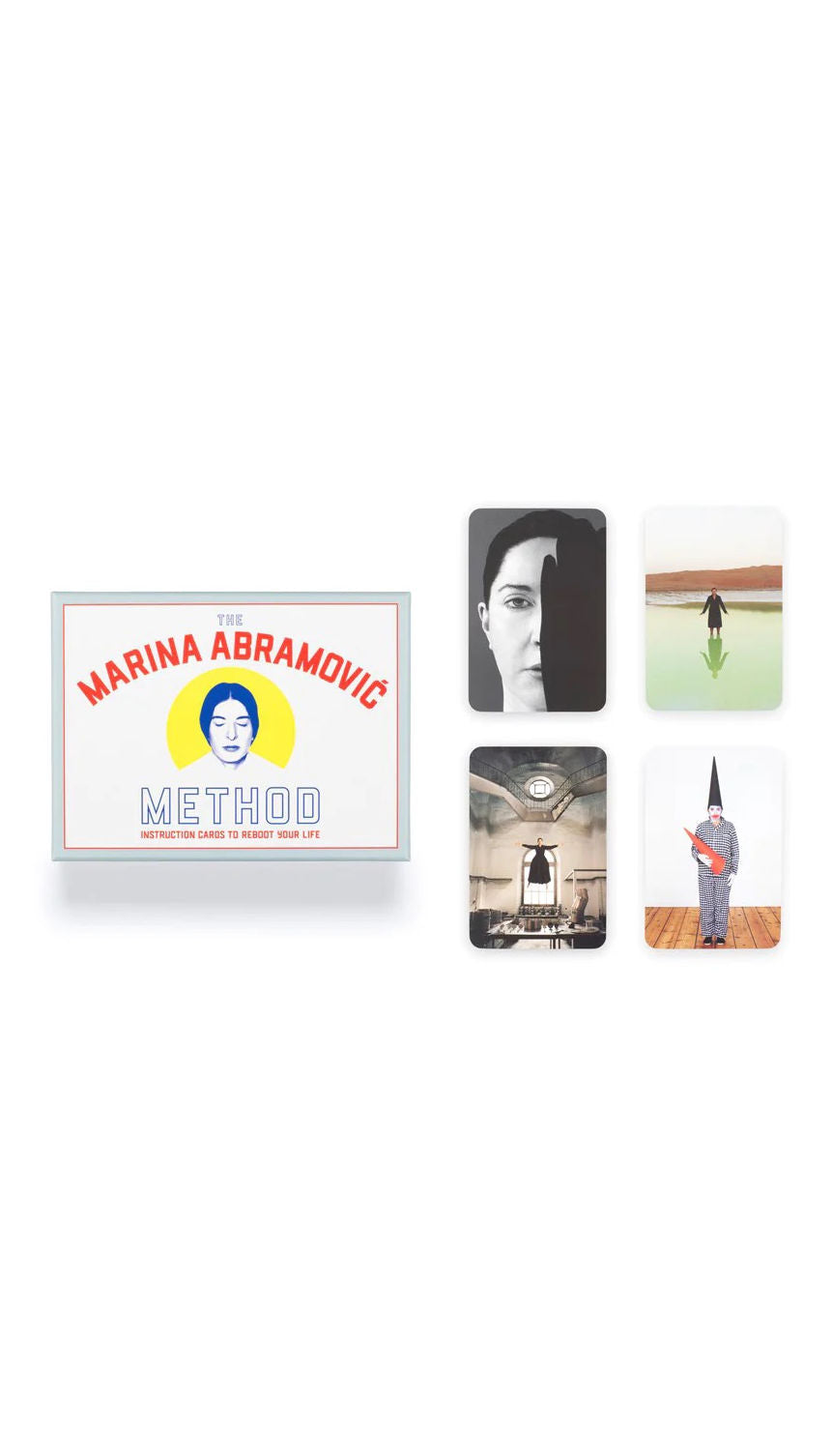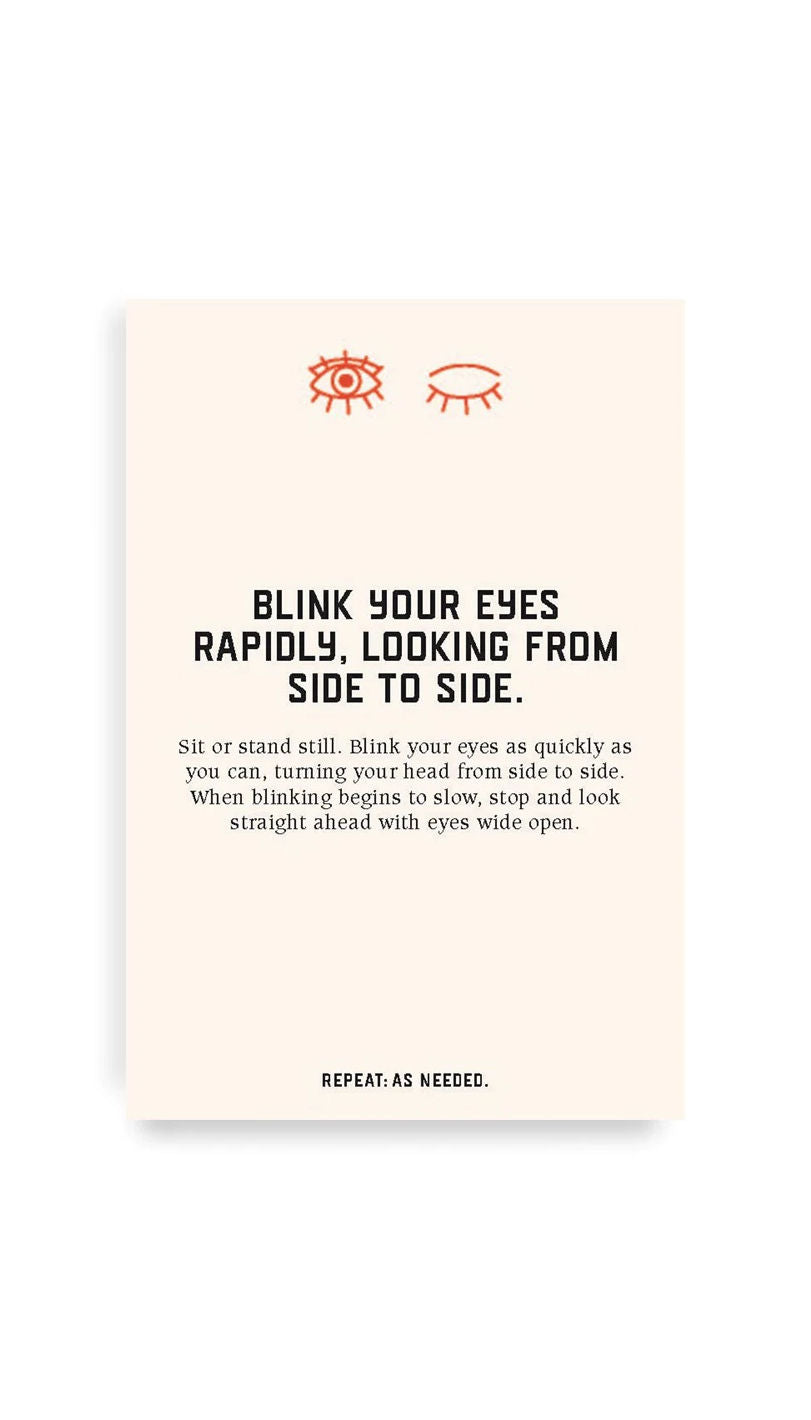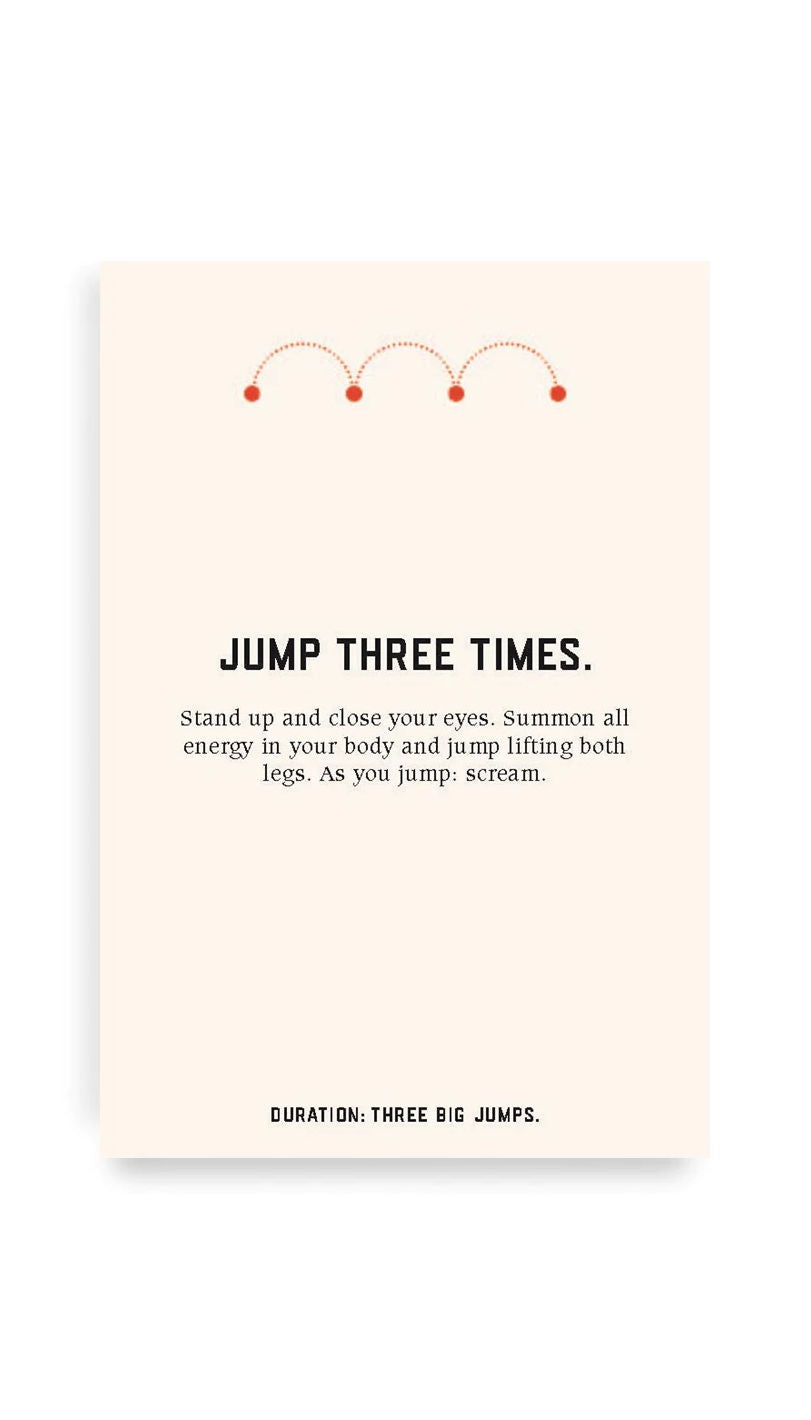 The Marina Abramovic Method
Break through the clutter in your mind that creates a creative barrier and refocus your life by following the Abramović Method. Marina Abramović has evolved her own work in Performance into that of a great teacher, distilling her approach to her art into a method that all of us, artists or not, can partake in.
A unique, boxed set of 30 instruction cards by Marina Abramović to teach you the great artist's Method for reaching a higher consciousness and confronting life's challenges. Using exercises Marina Abramović has developed for herself to prepare for her legendary performance works, the Method will help you focus, reconnect with the present, and locate your highest creative potential.


Marina Abramović is a Serbian conceptual and performance artist. Her work explores body art, endurance art, feminist art, the relationship between the performer and audience, the limits of the body, and the possibilities of the mind.
Details: