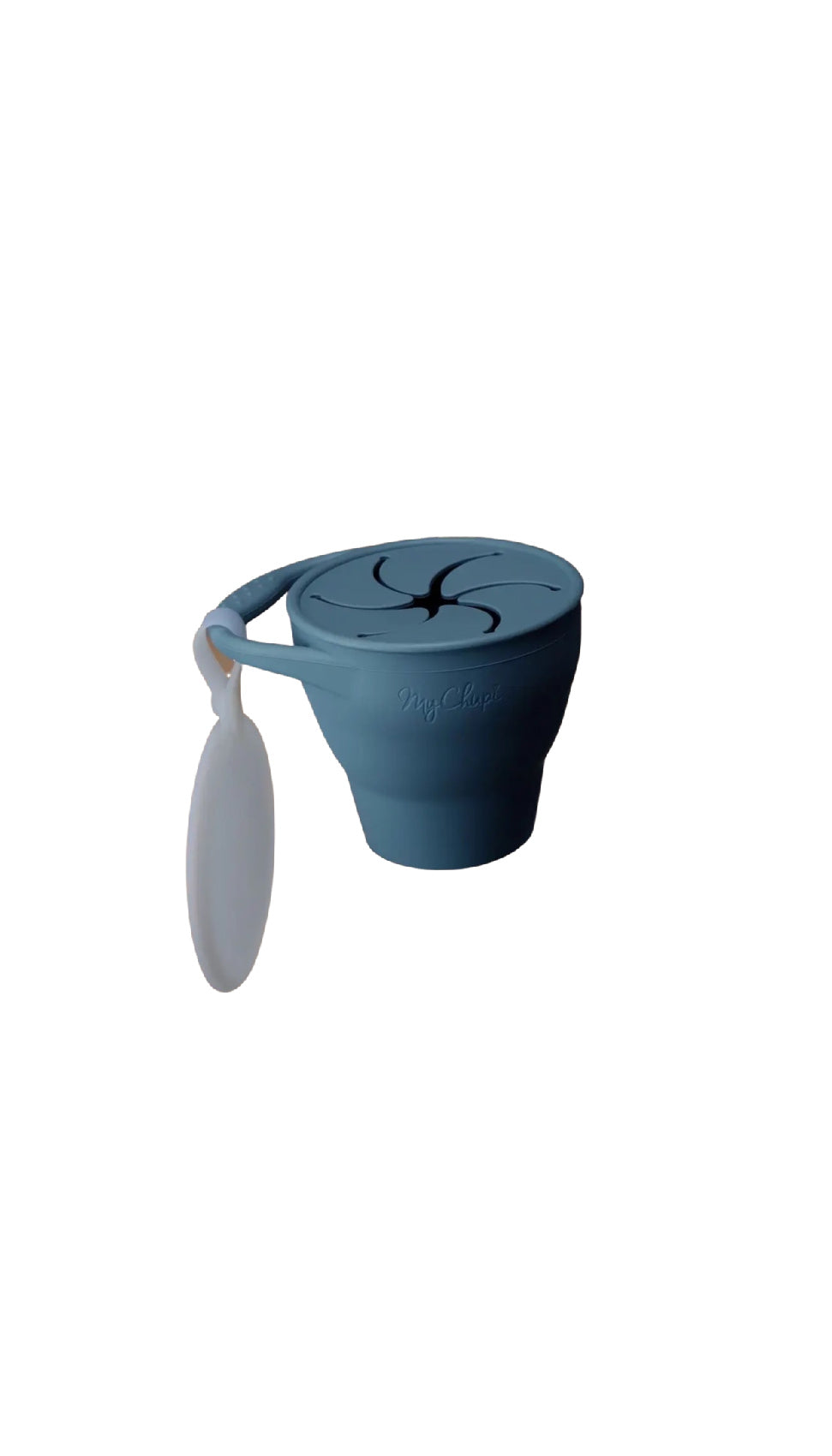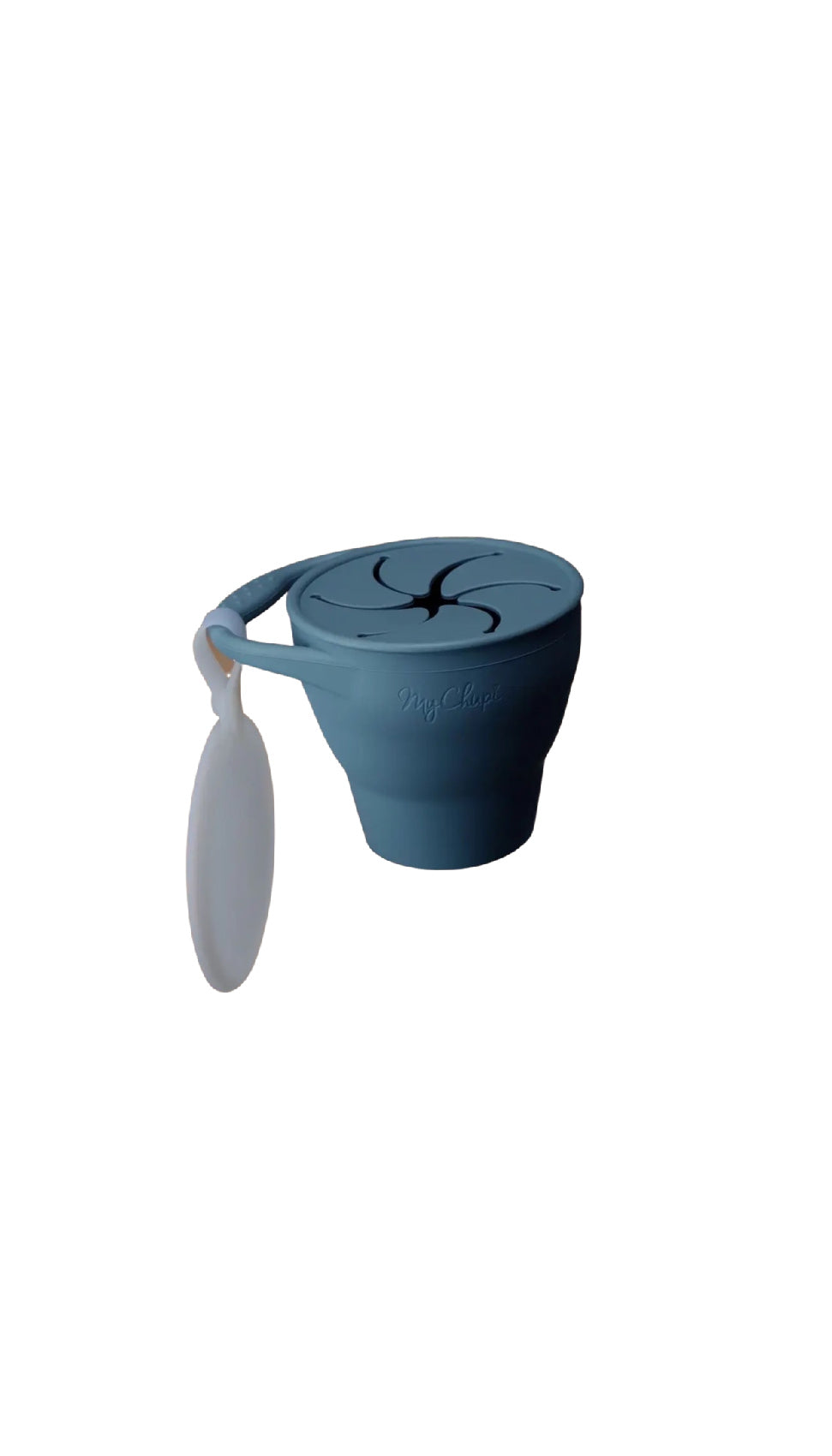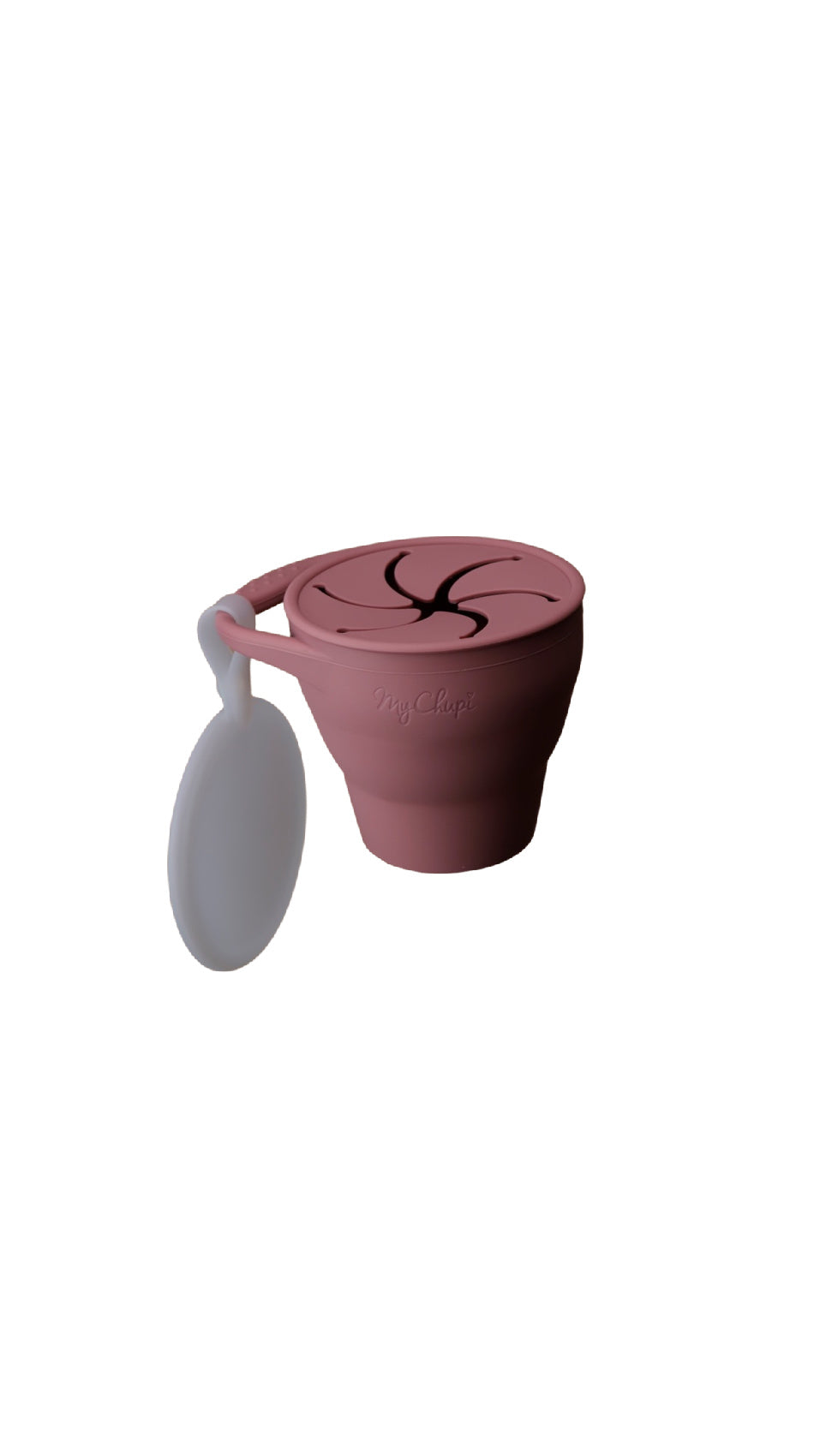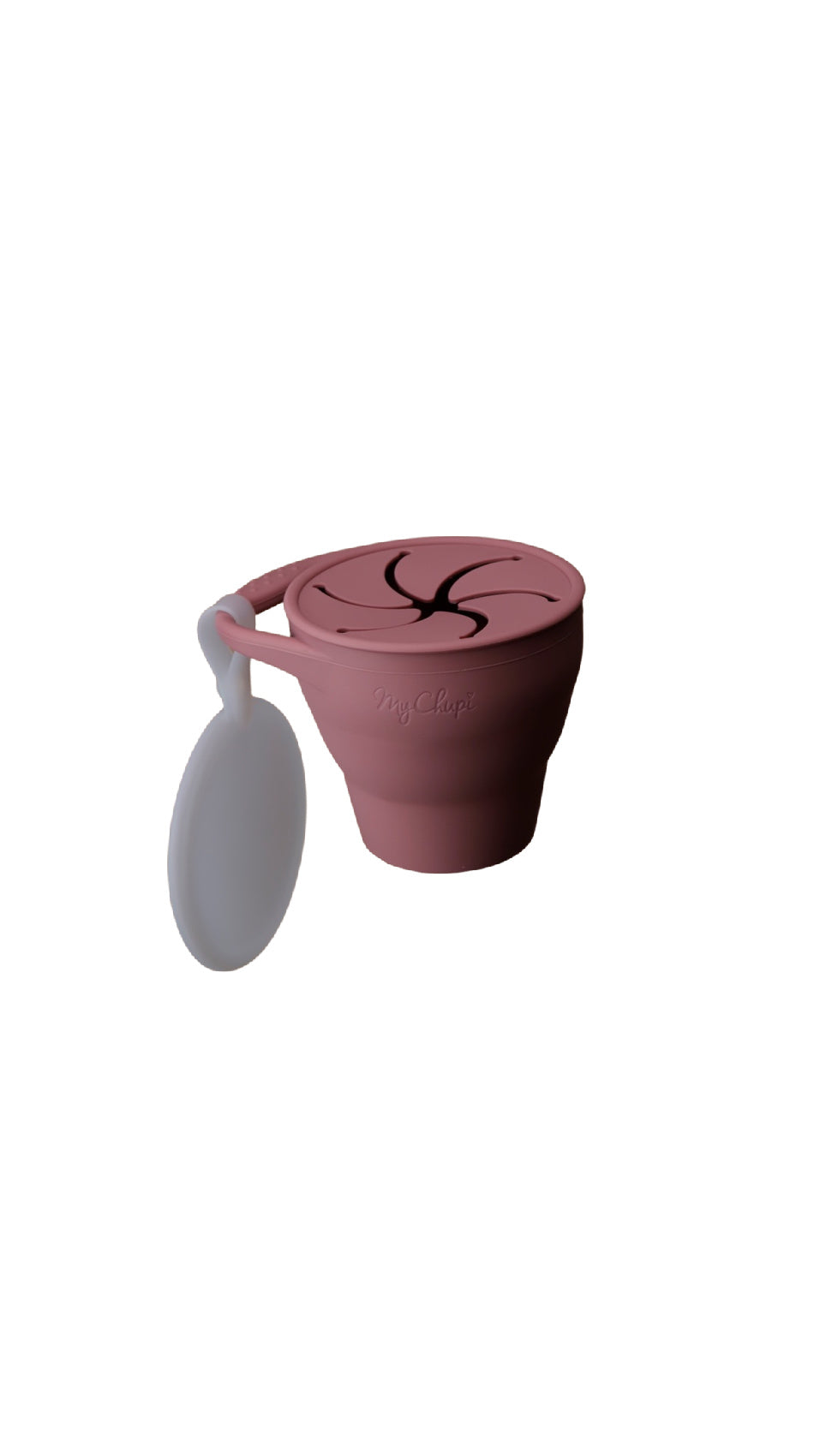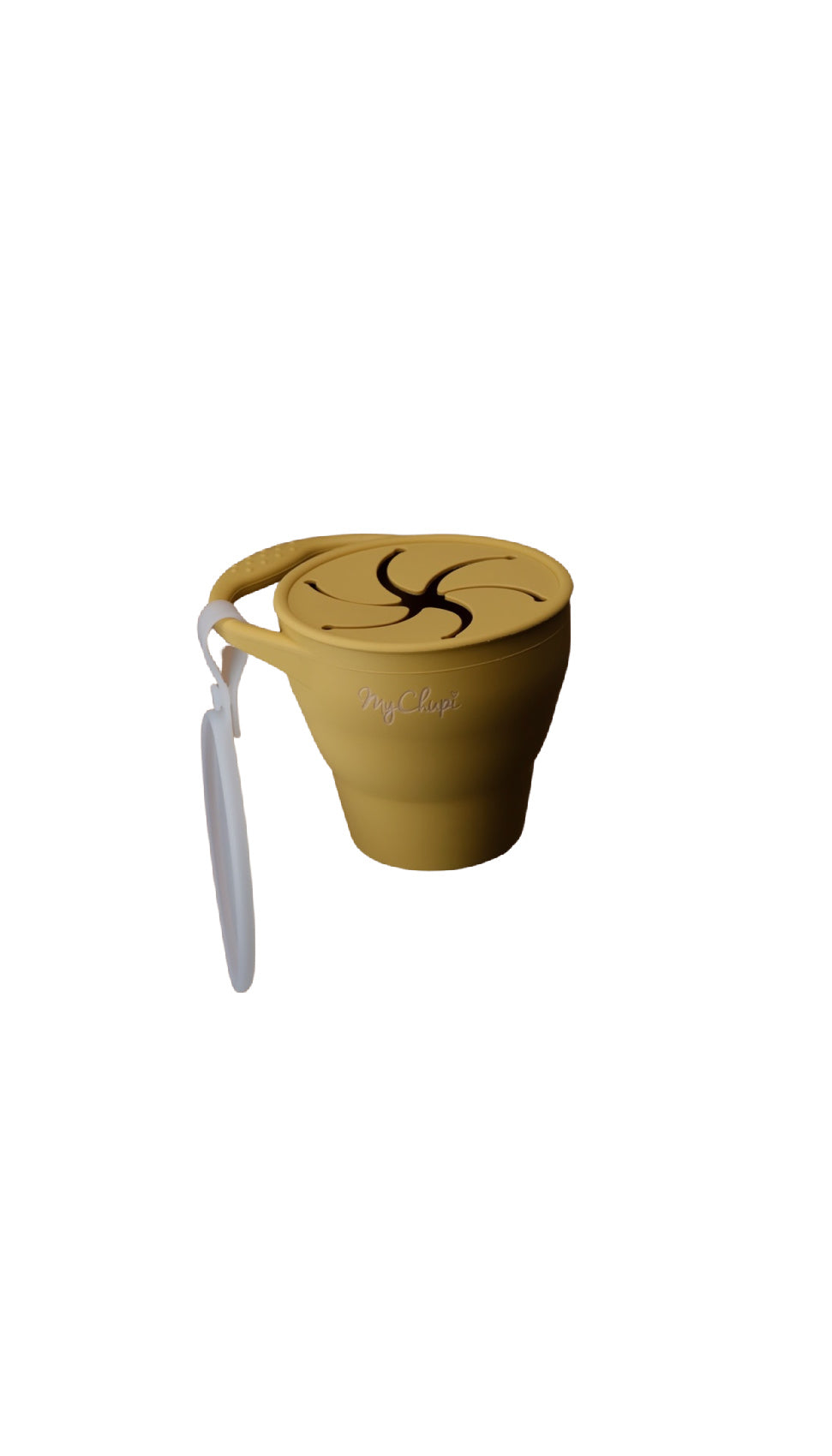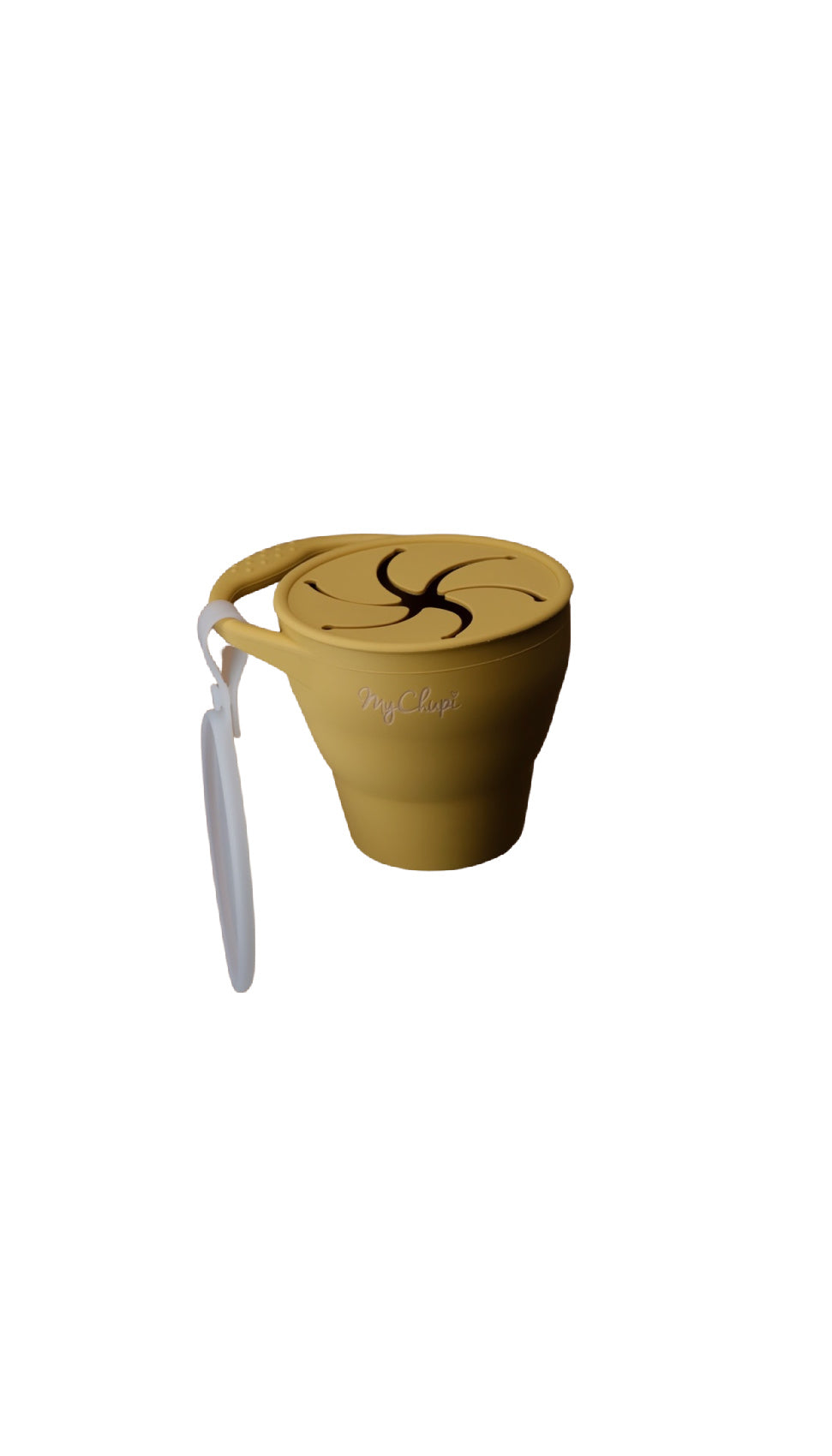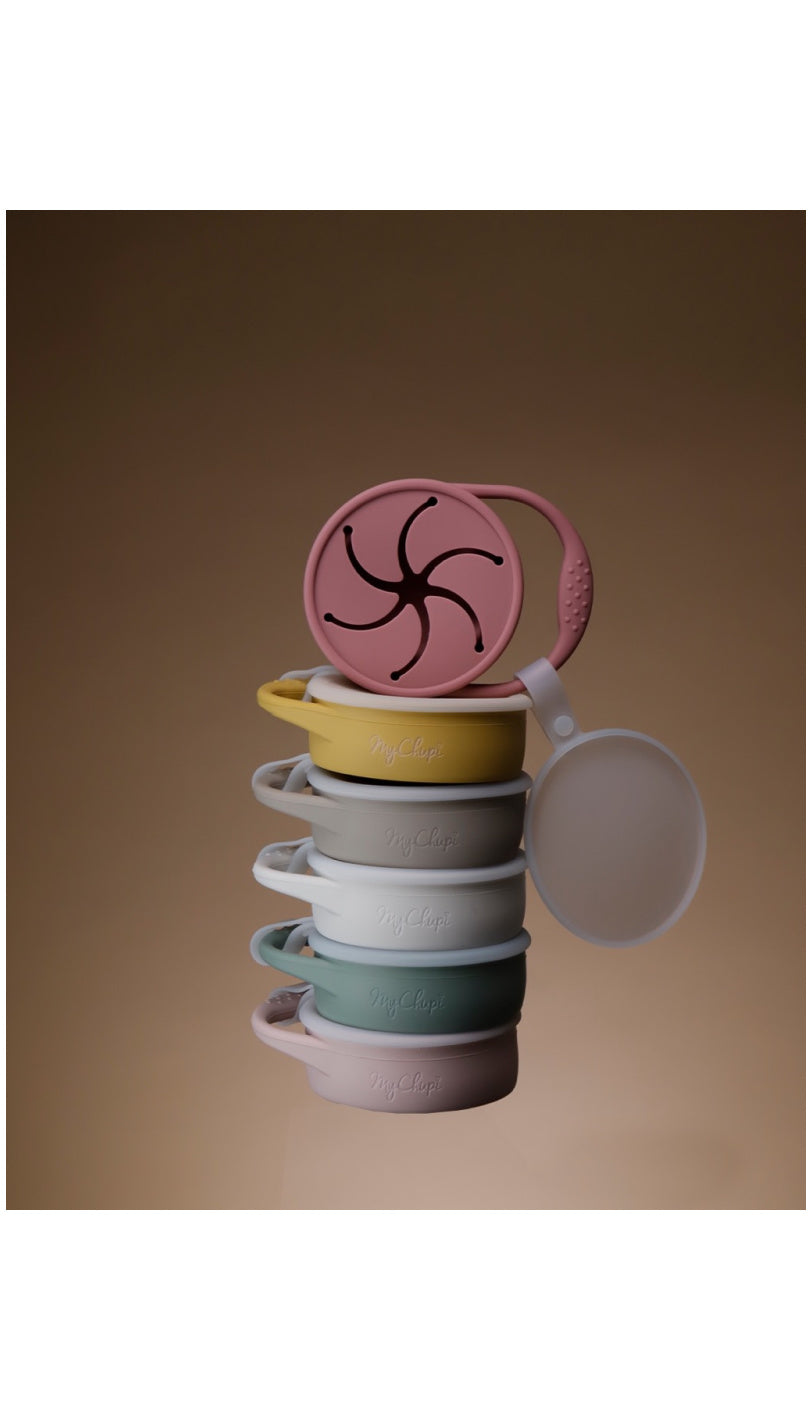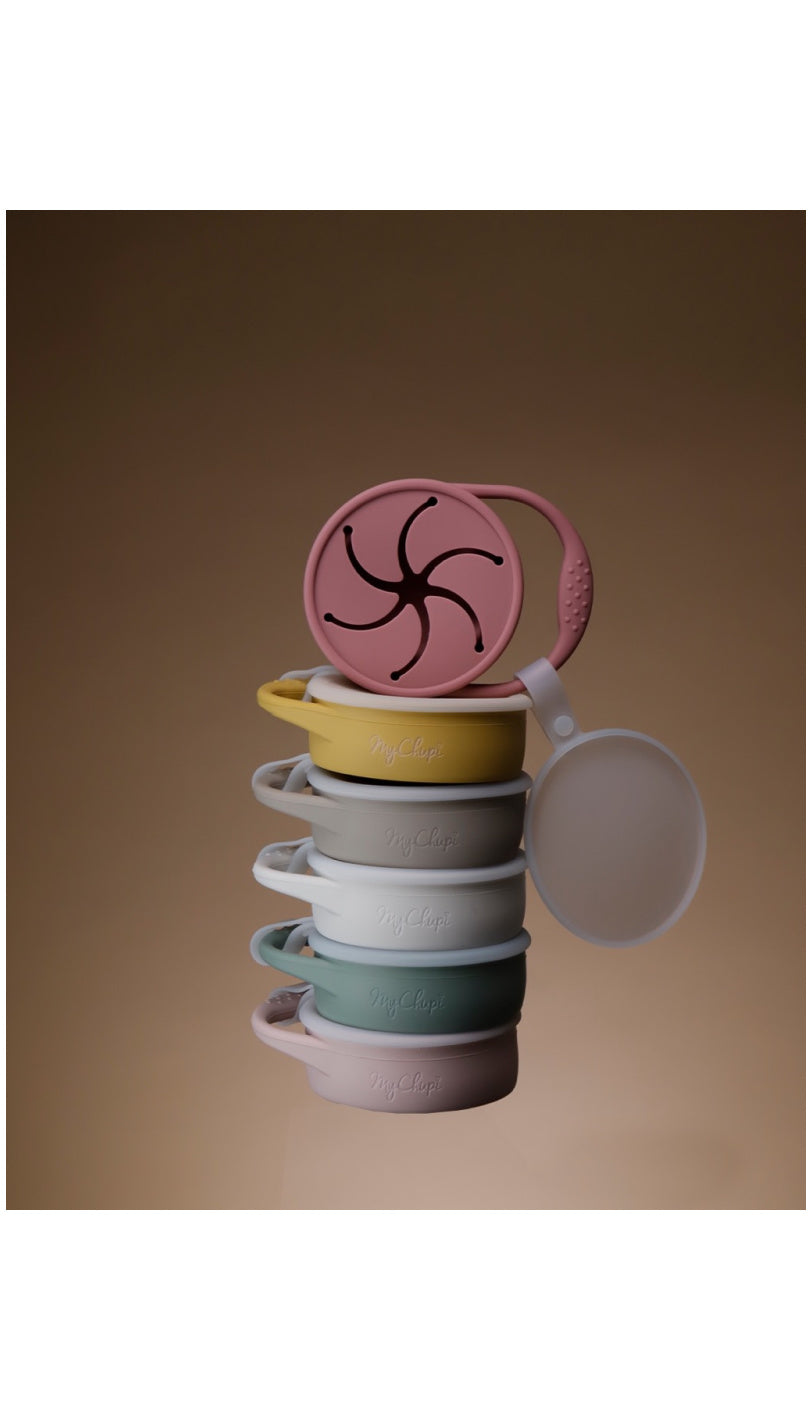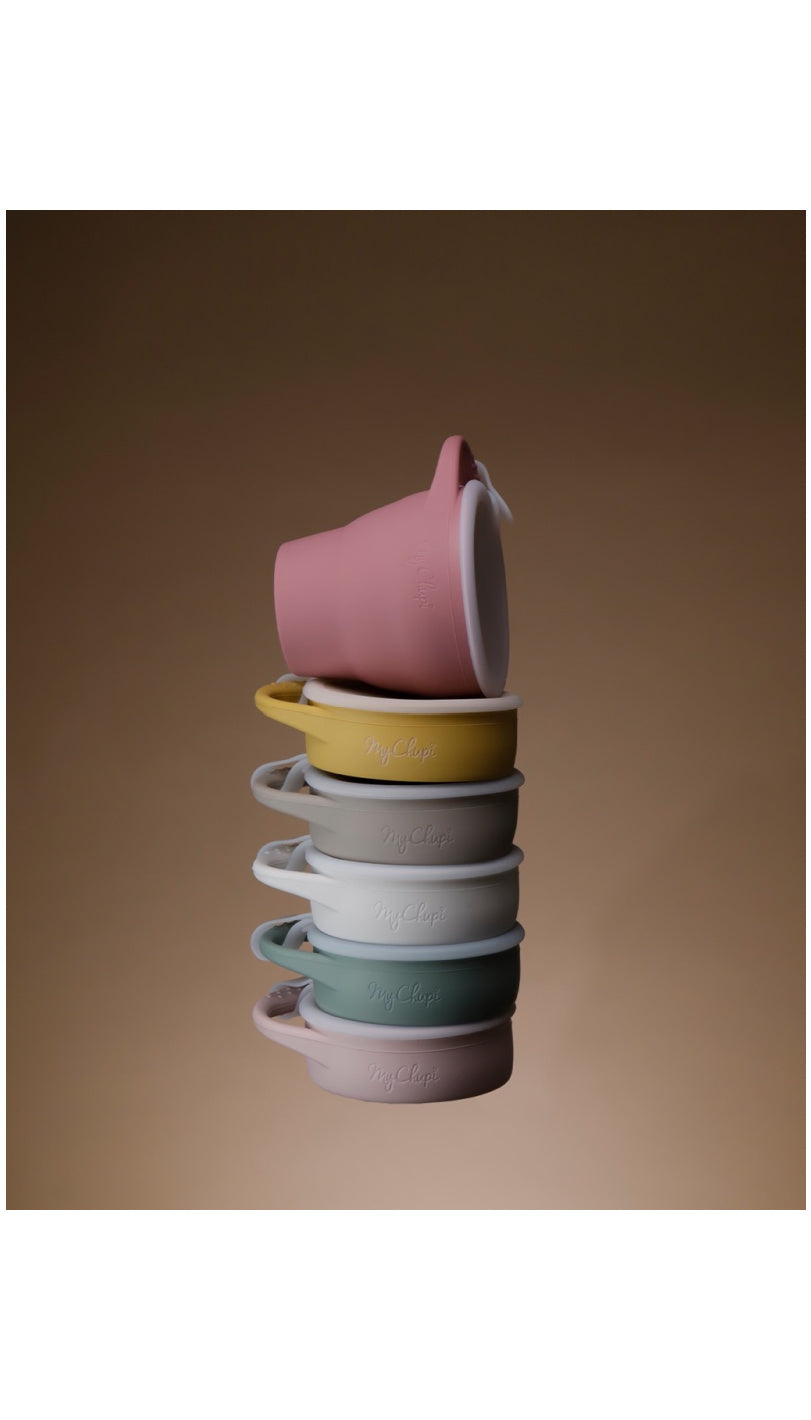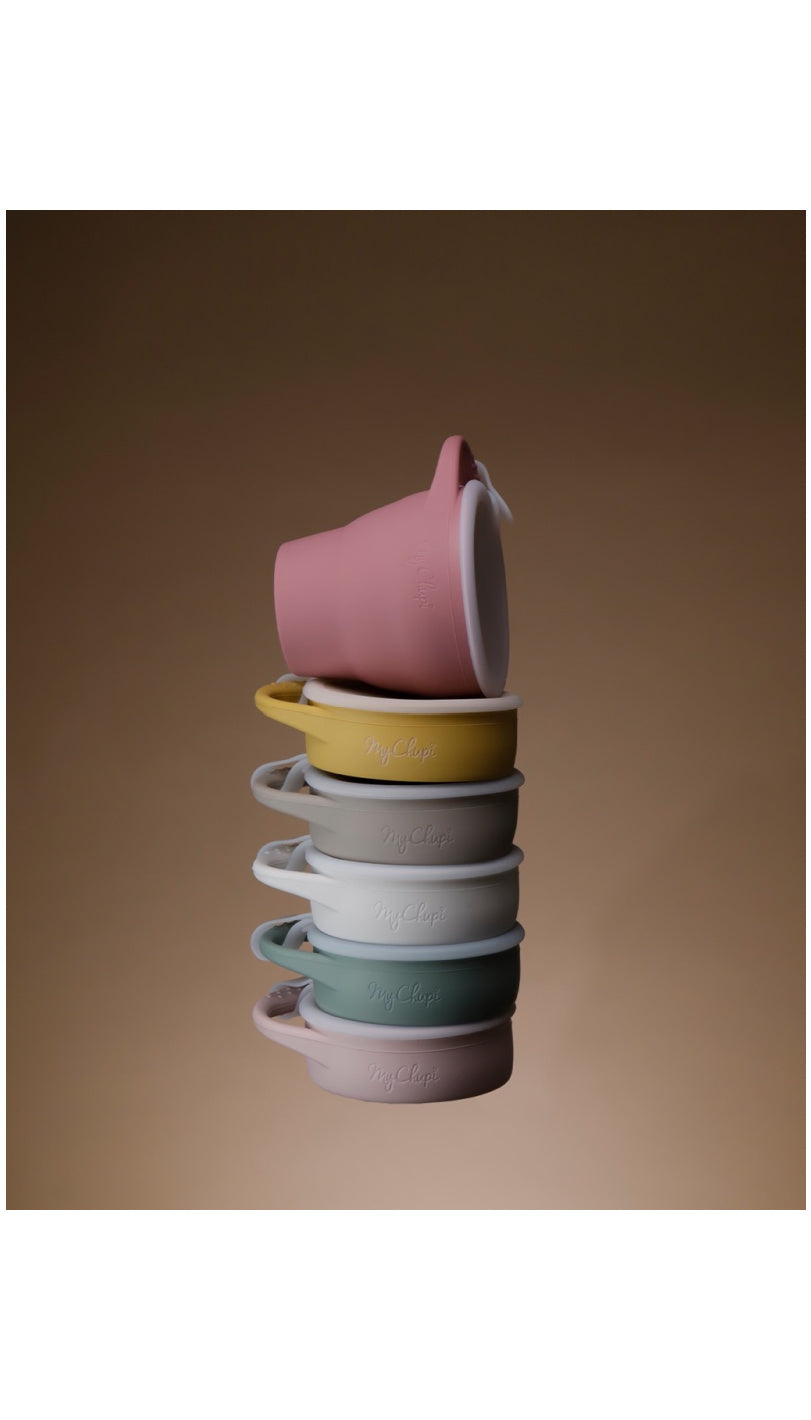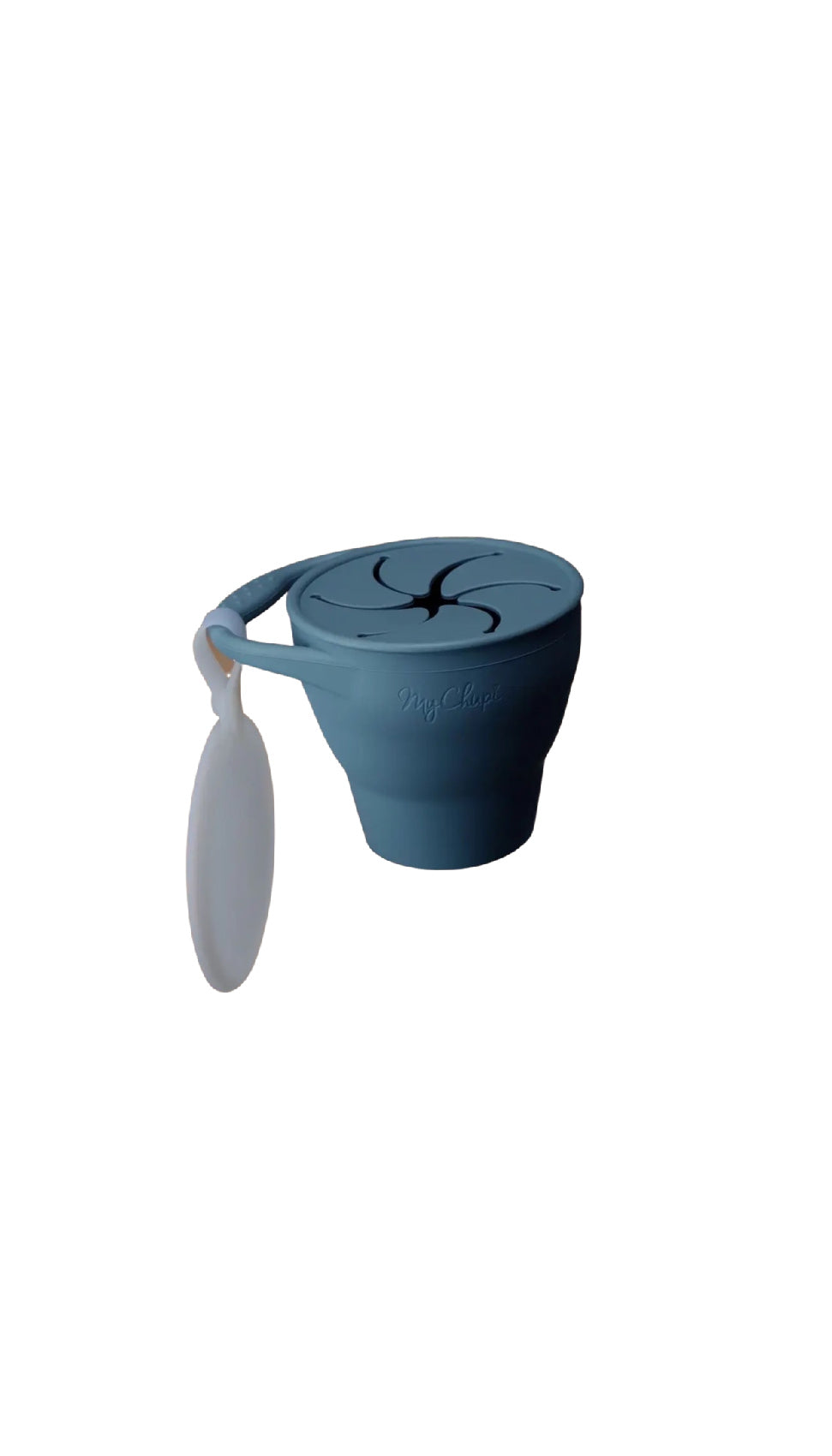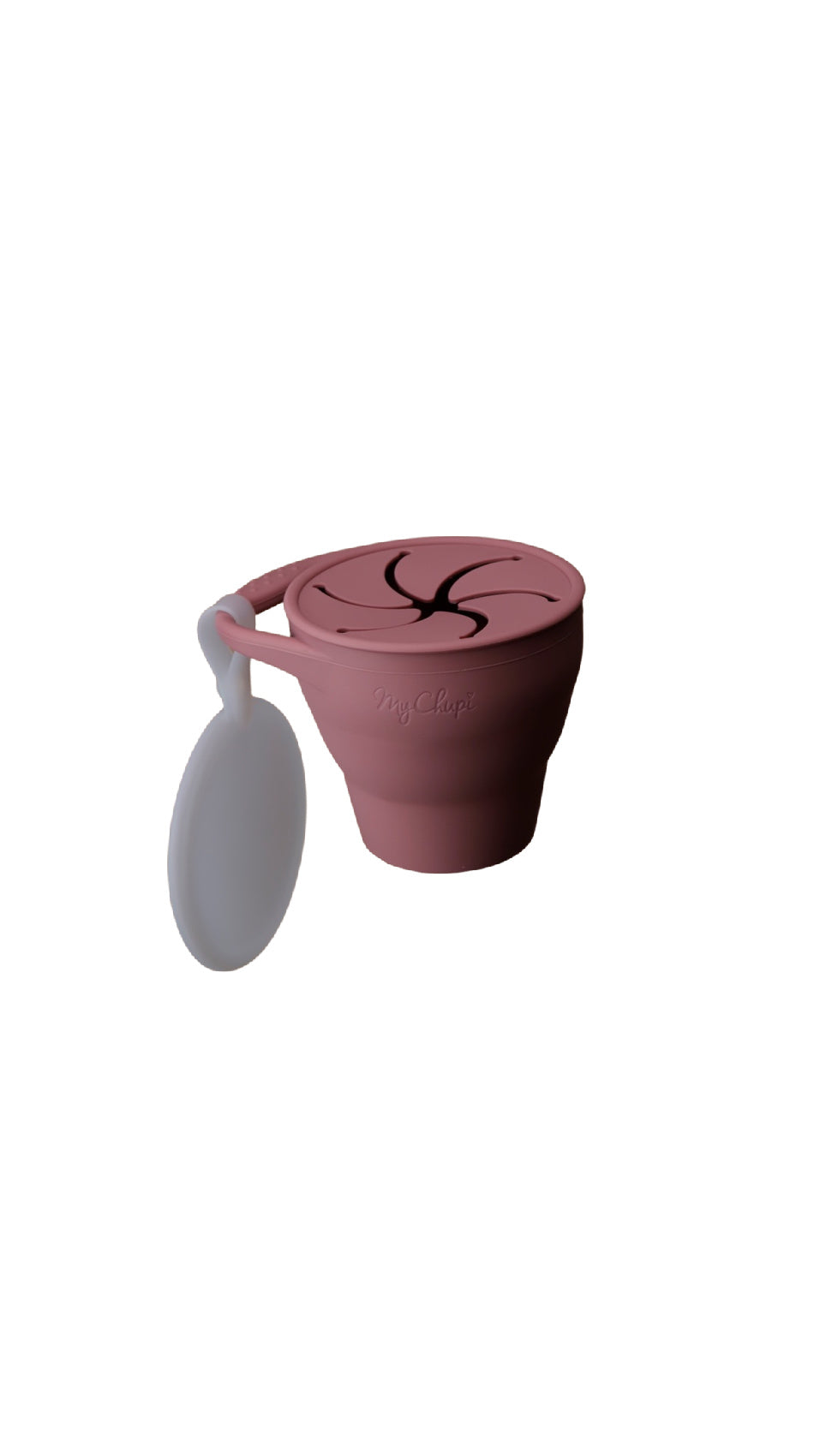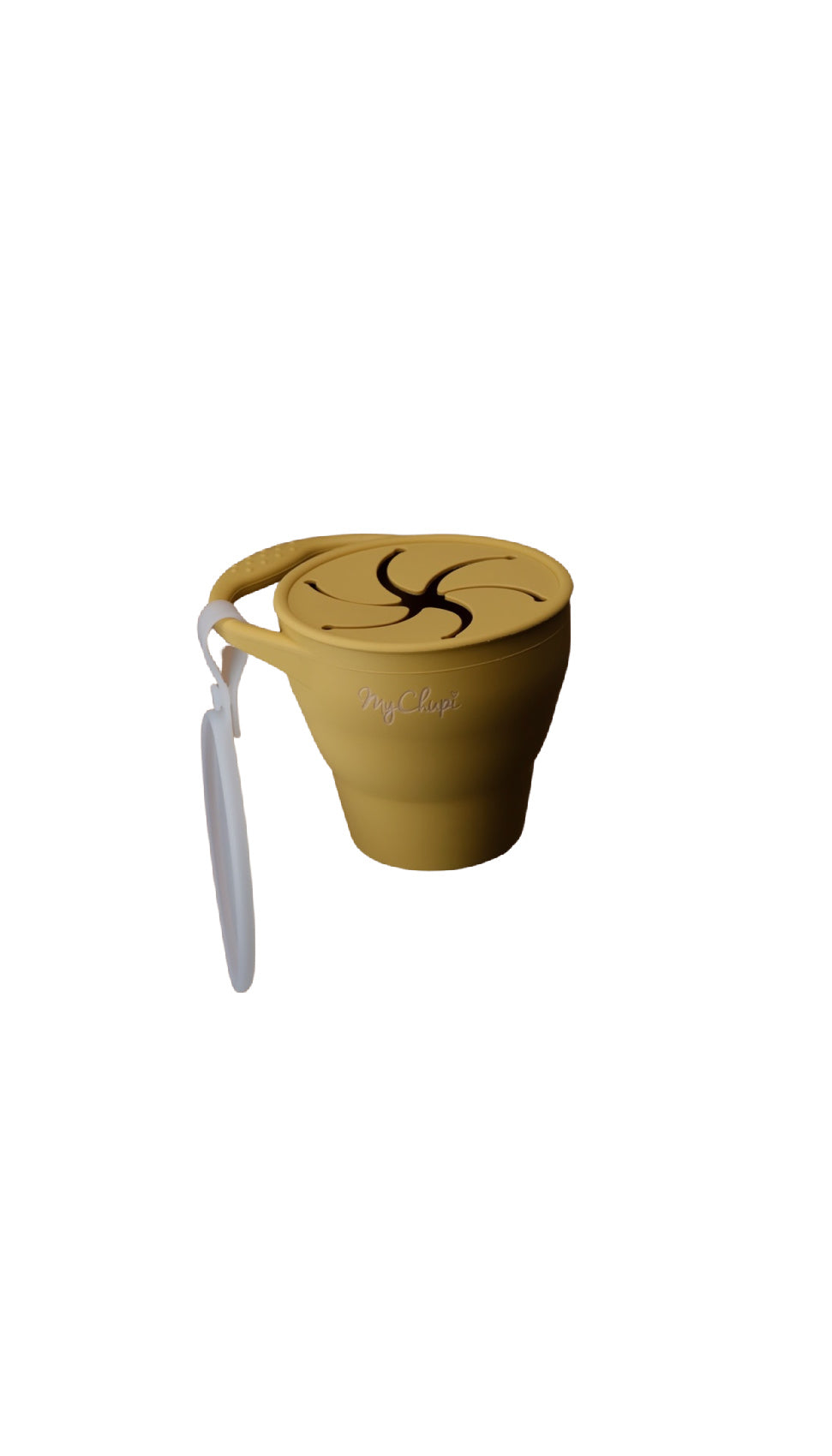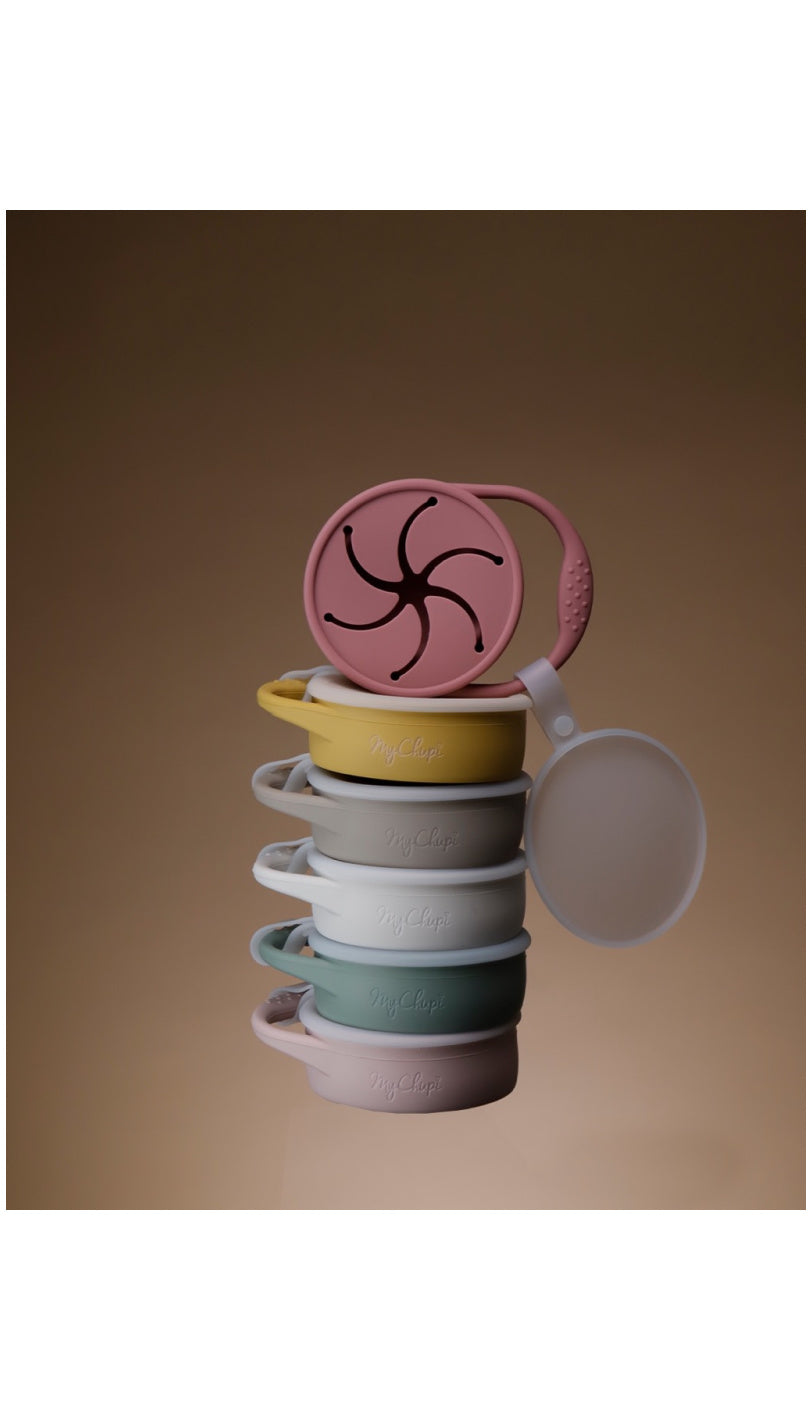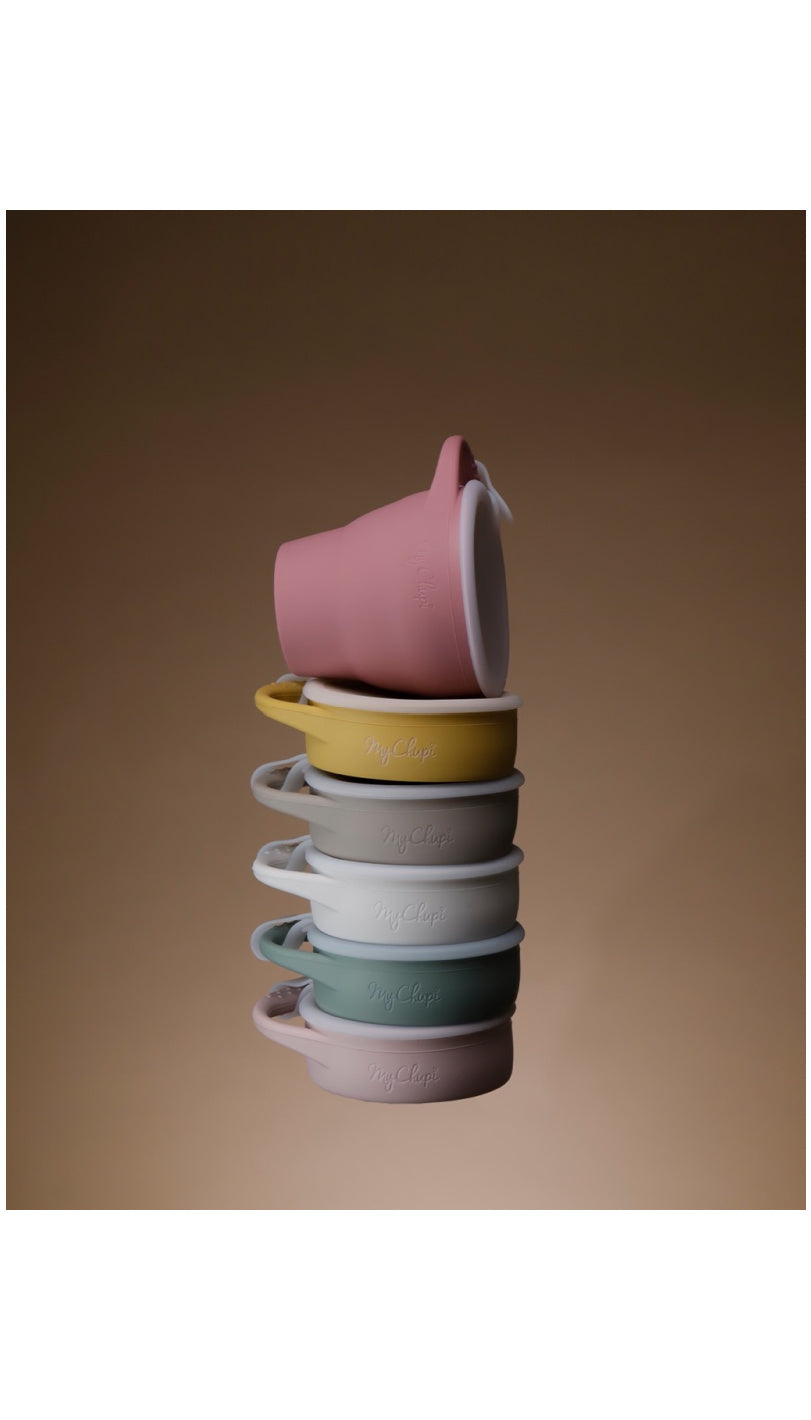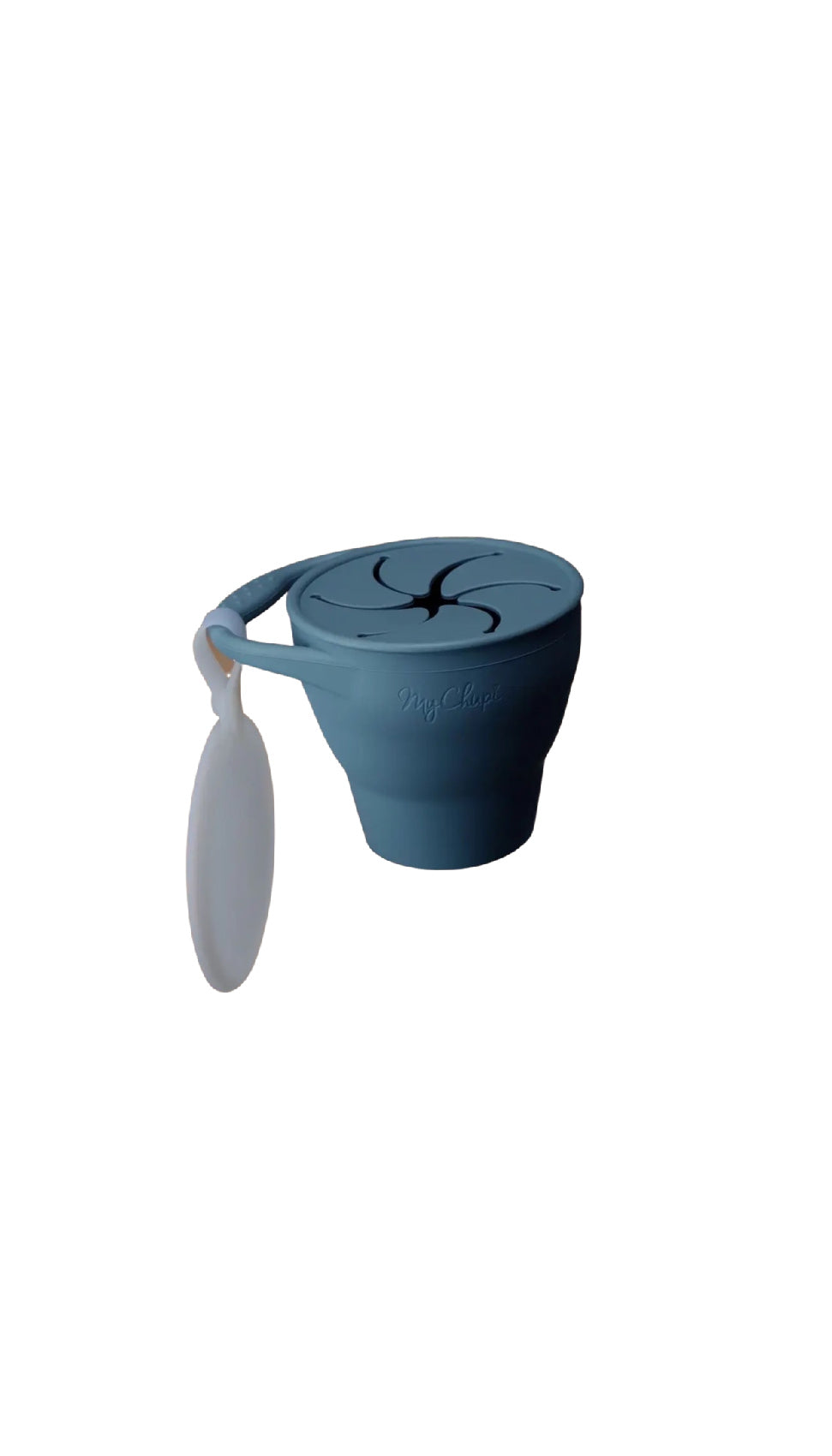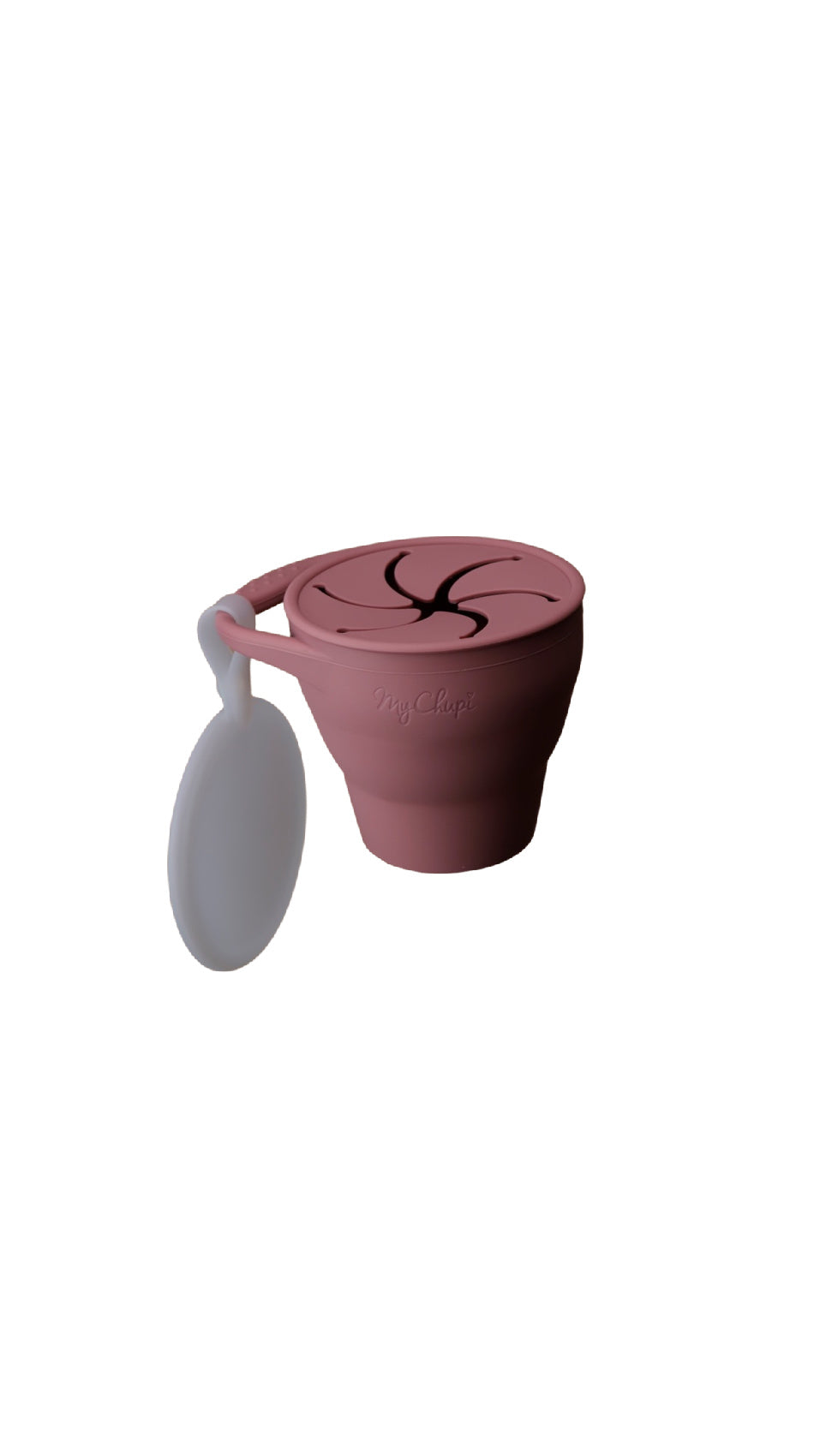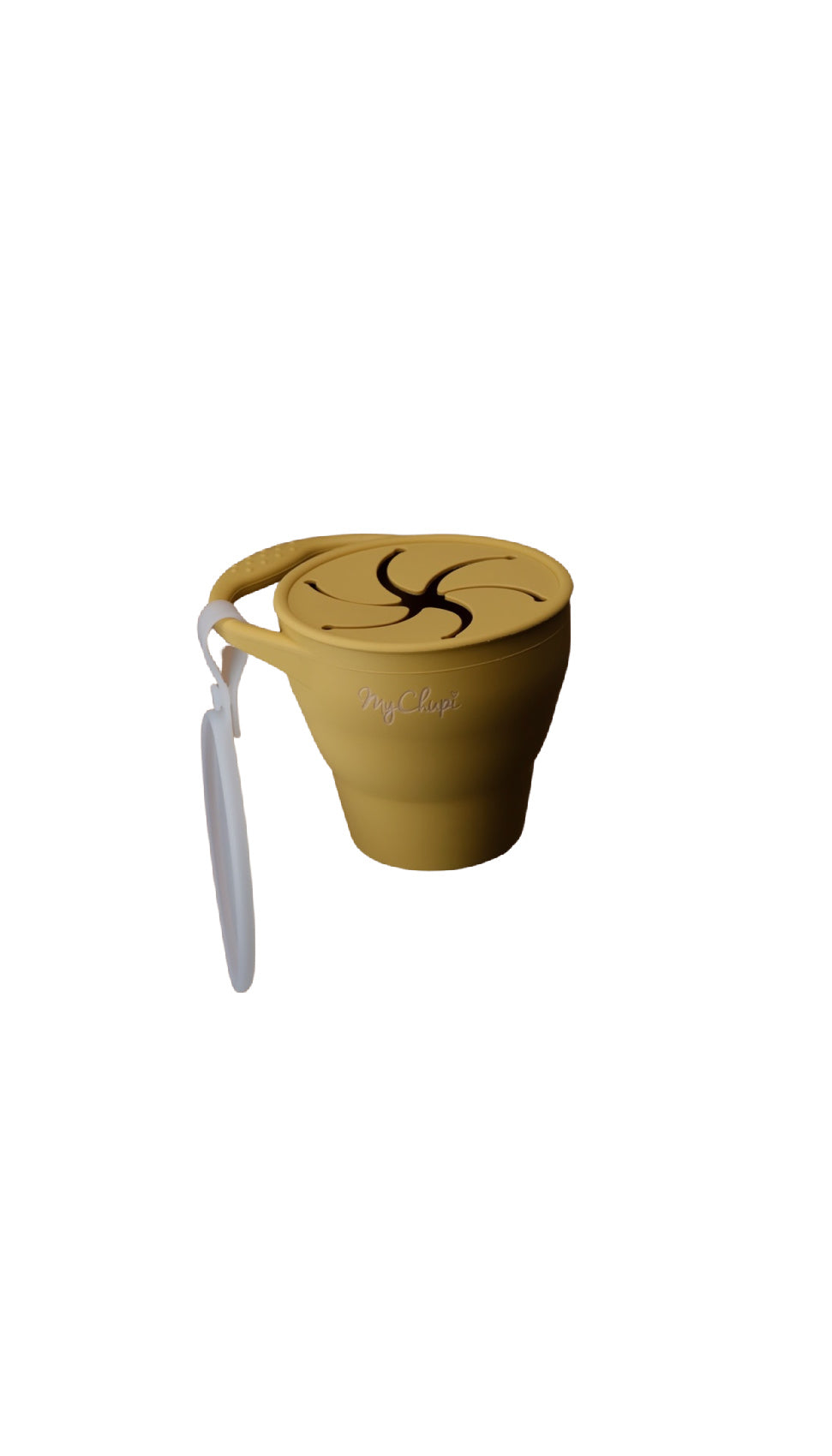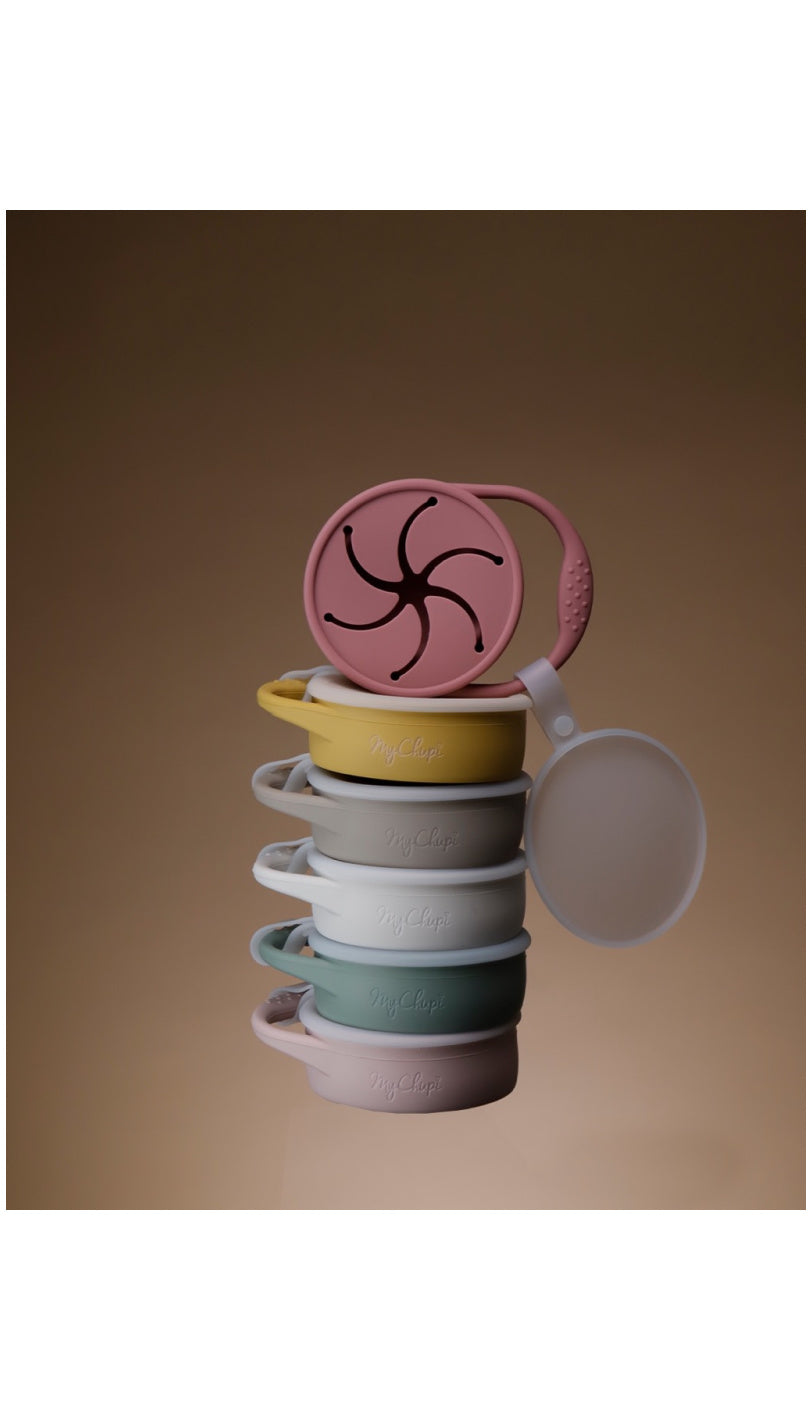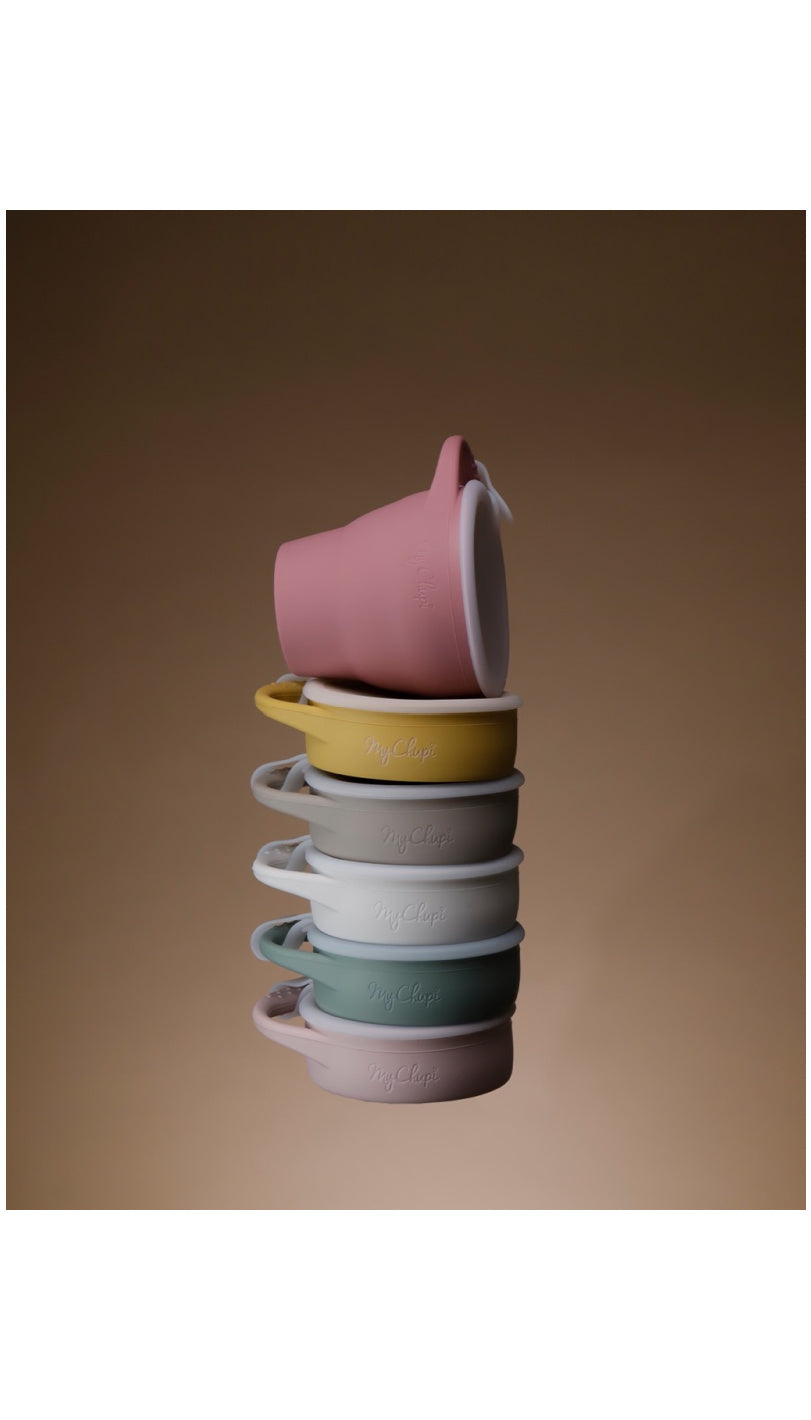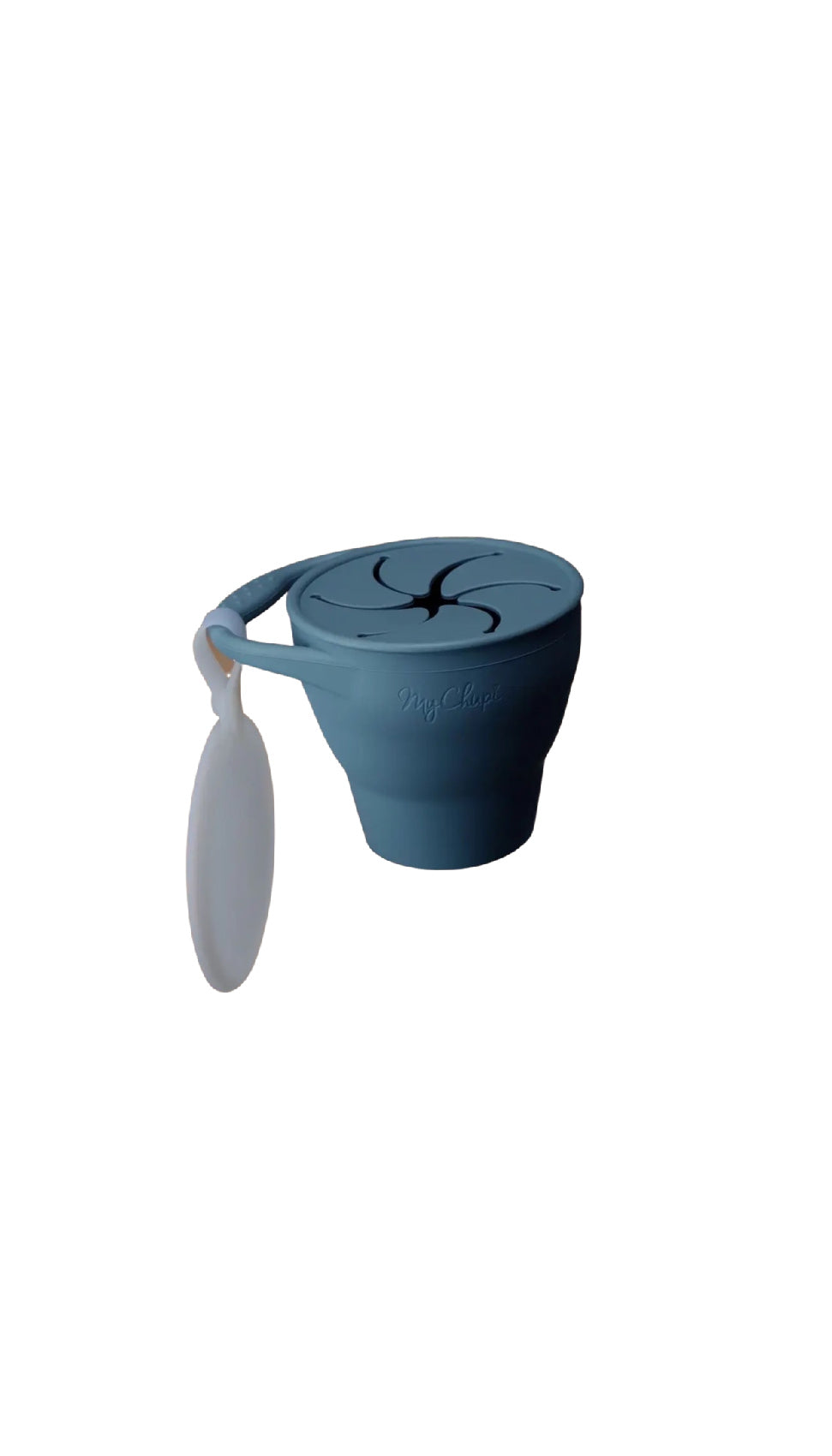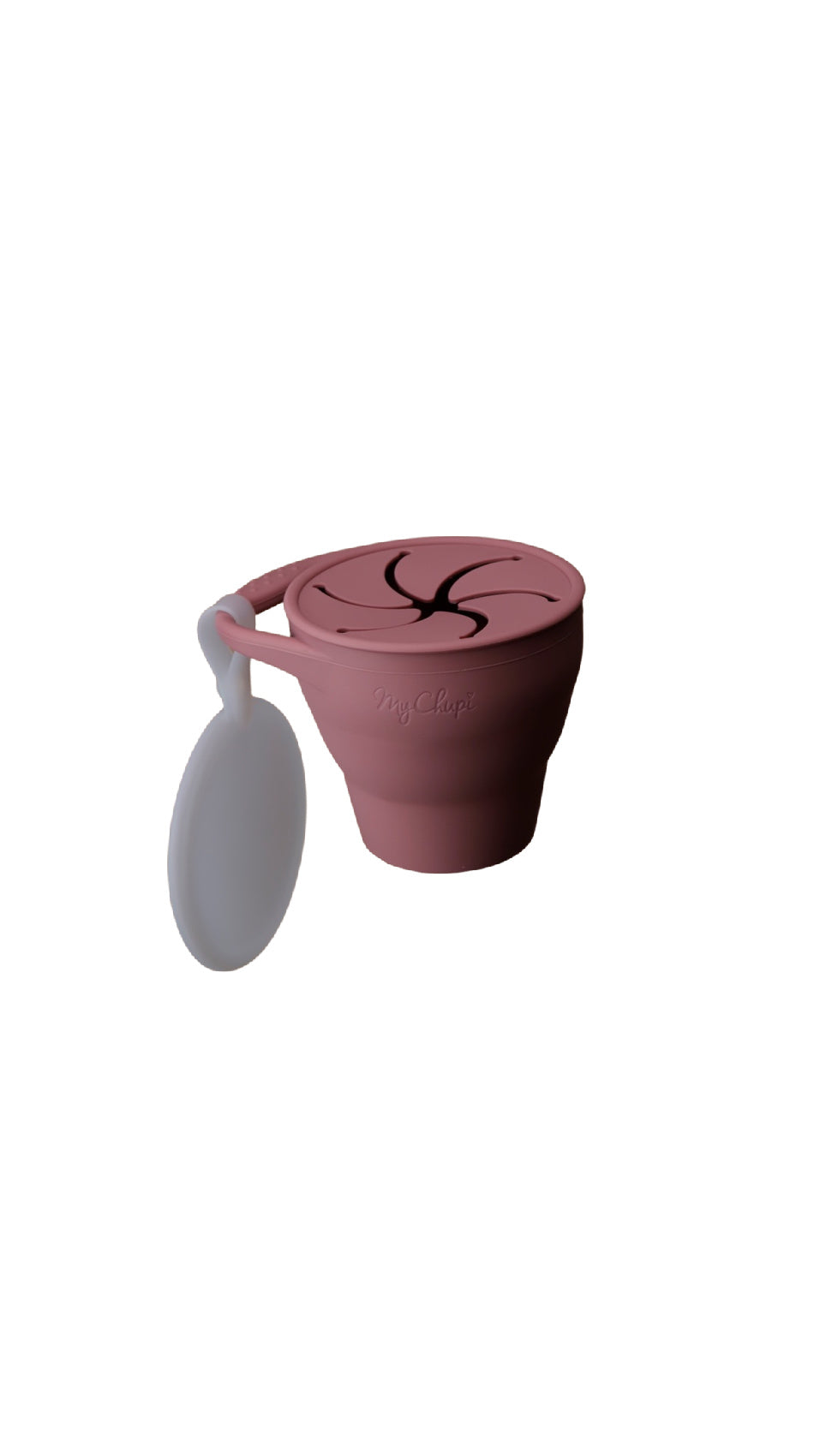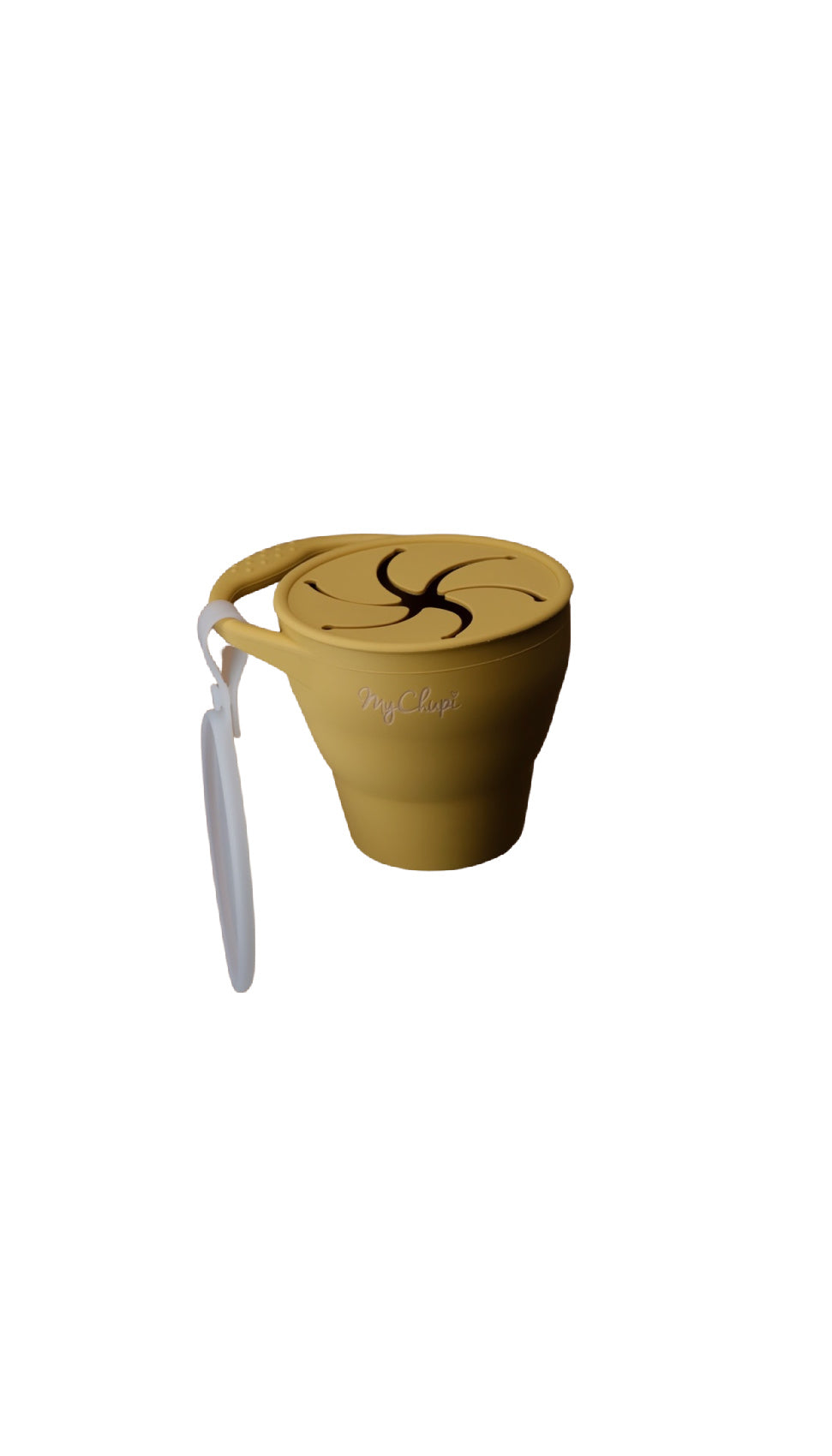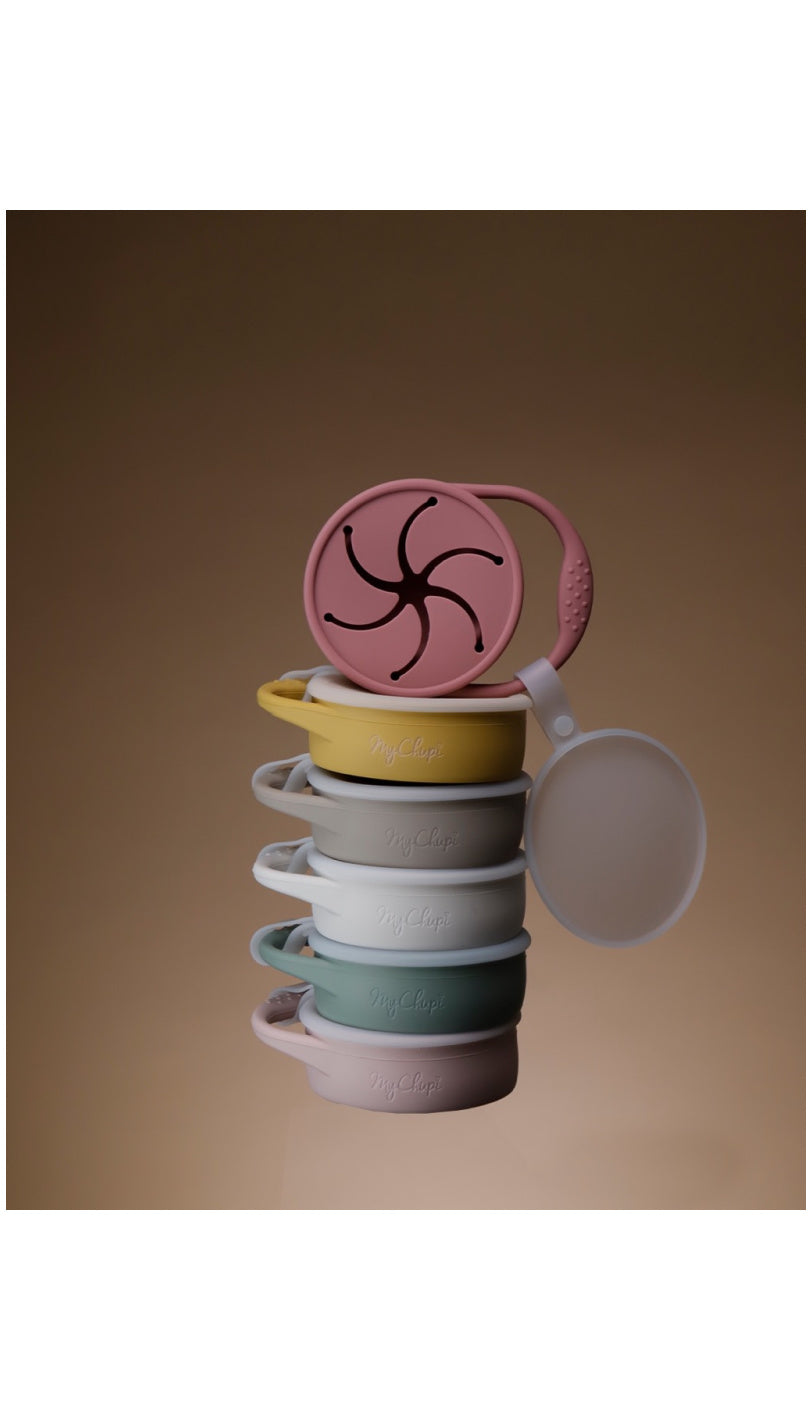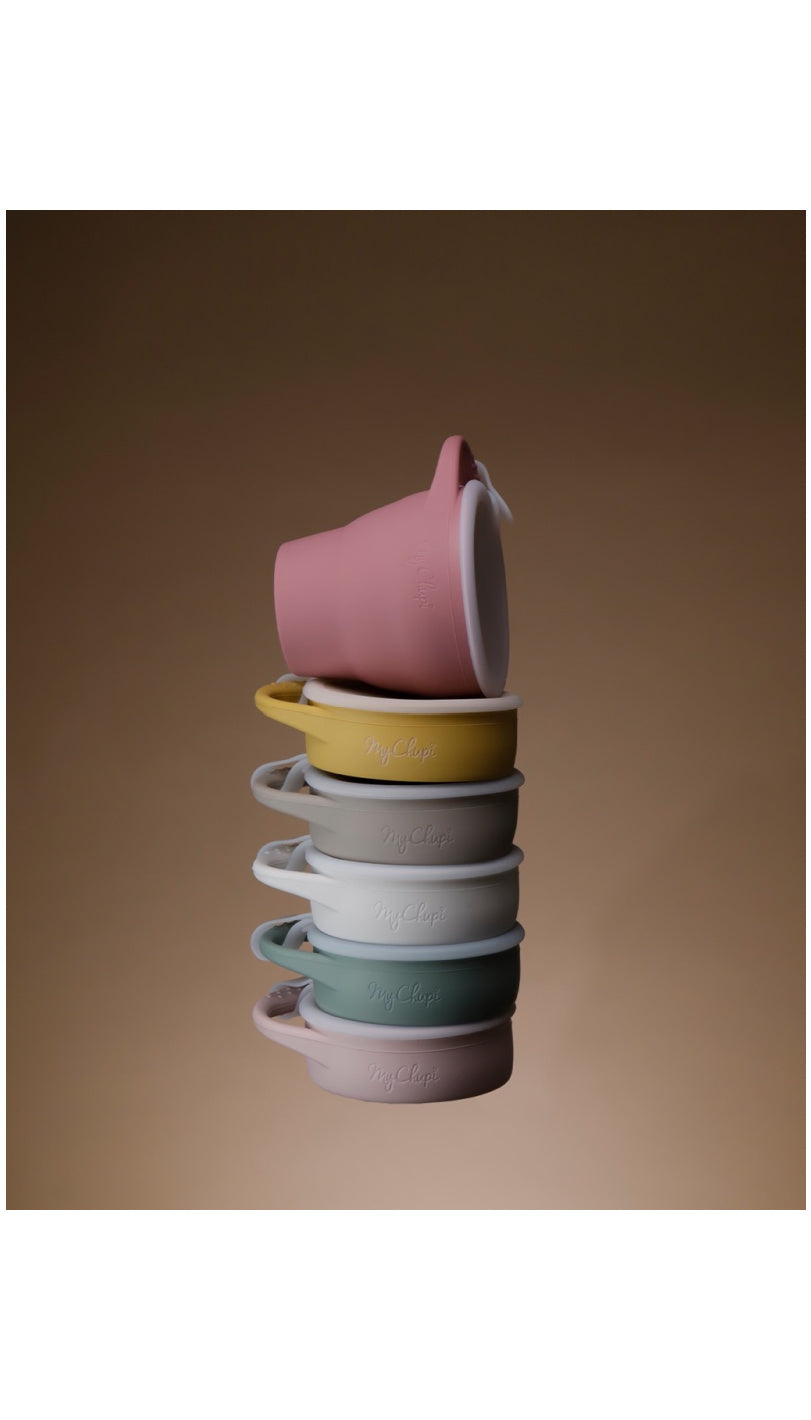 Snacking Cup / LA ROMI
These collapsible silicone snacking cups are perfect for your on-the-go little one! Keep hangry attacks at bay - and always carry a big snack. 
Stylish and convenient, these snacking cups are collapsible and includes a lid to keep things fresh and will help in reducing a trail of crumbs wherever you go. The handle lets little one gain a little autonomy but also works as a handy clip for buggies or scooters.