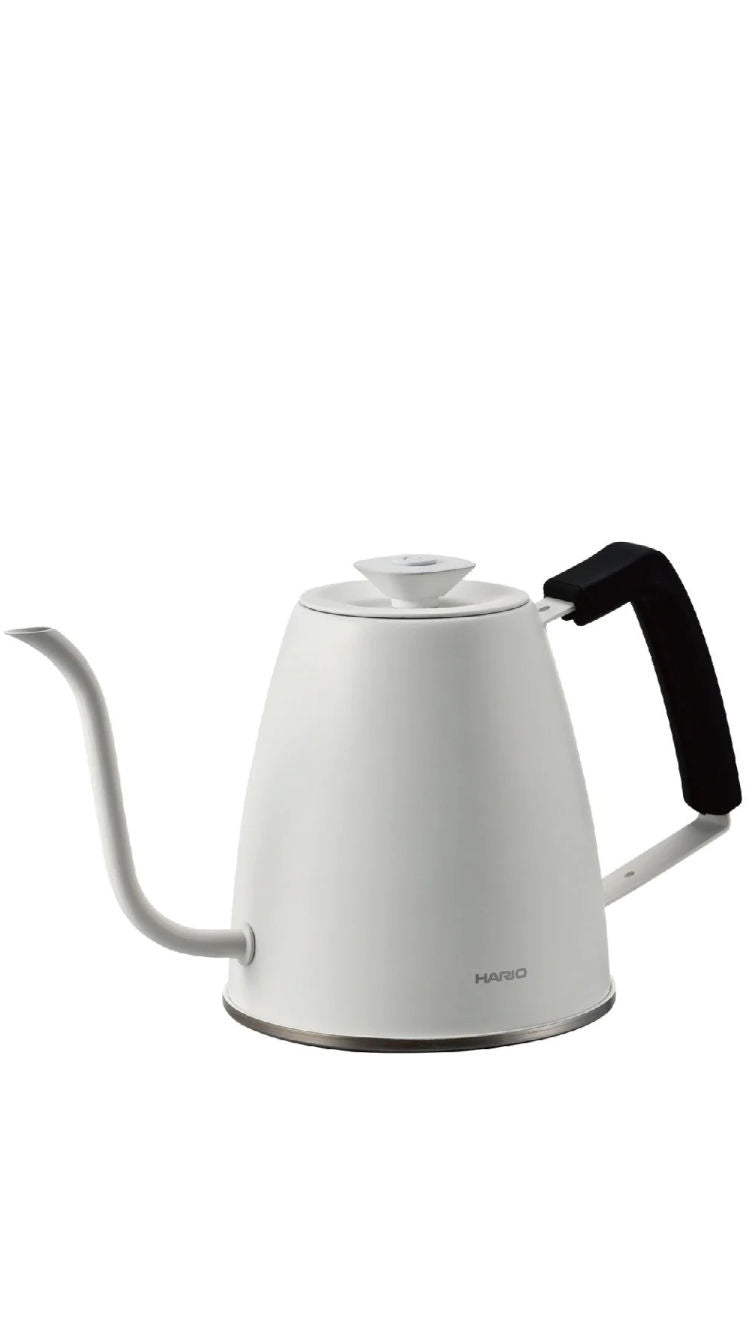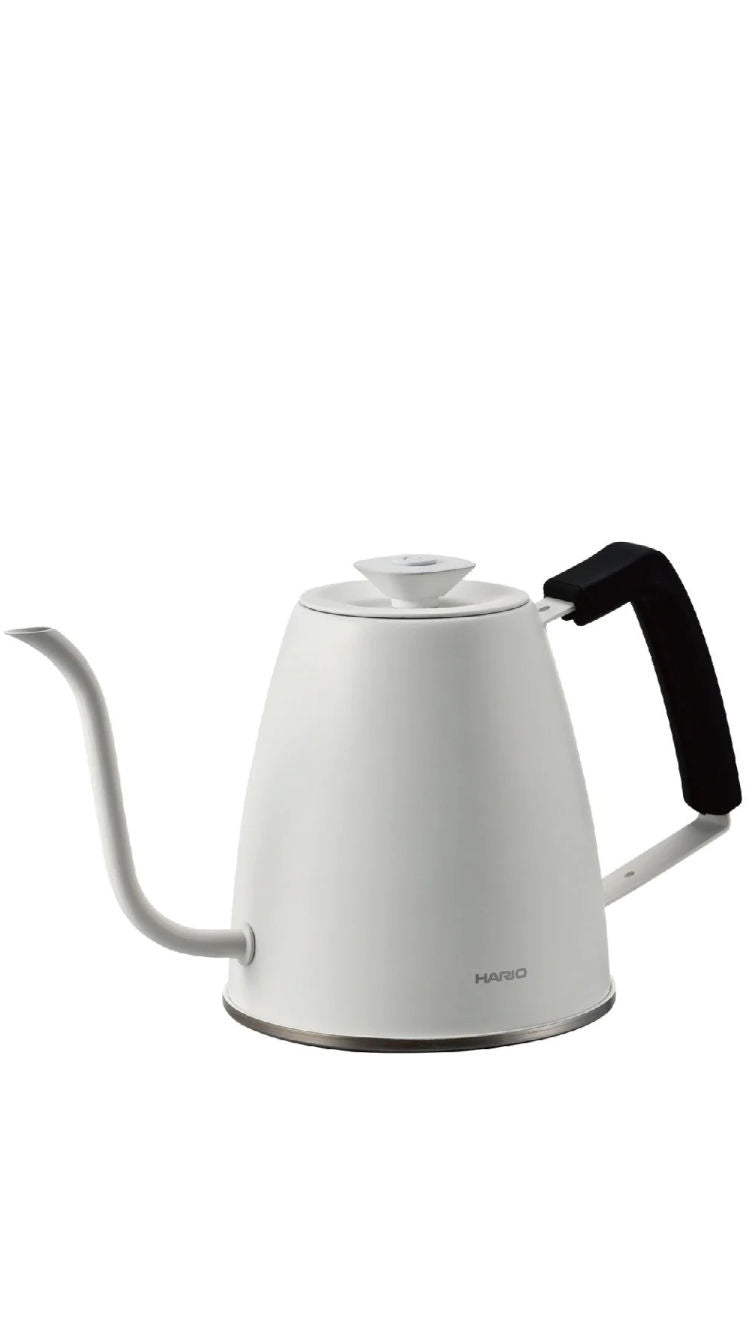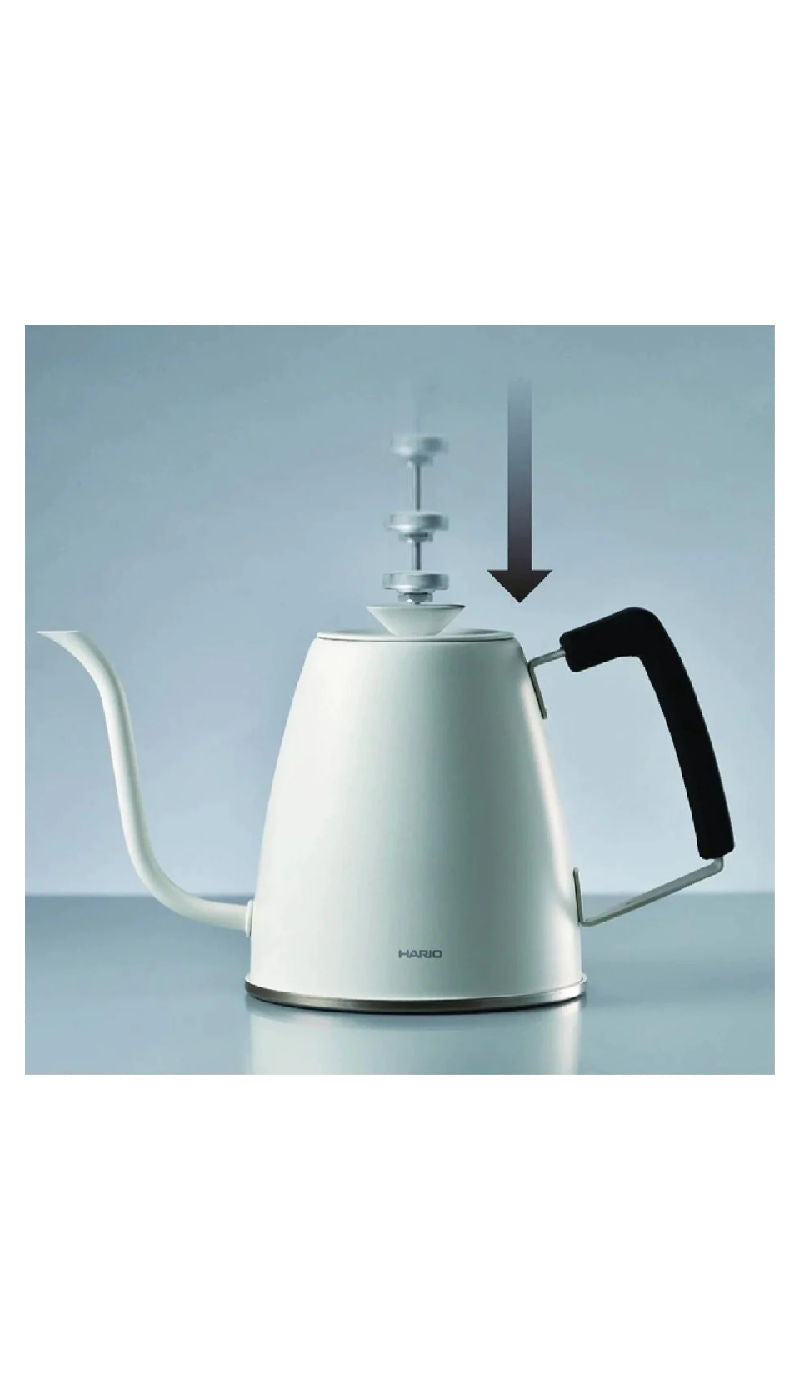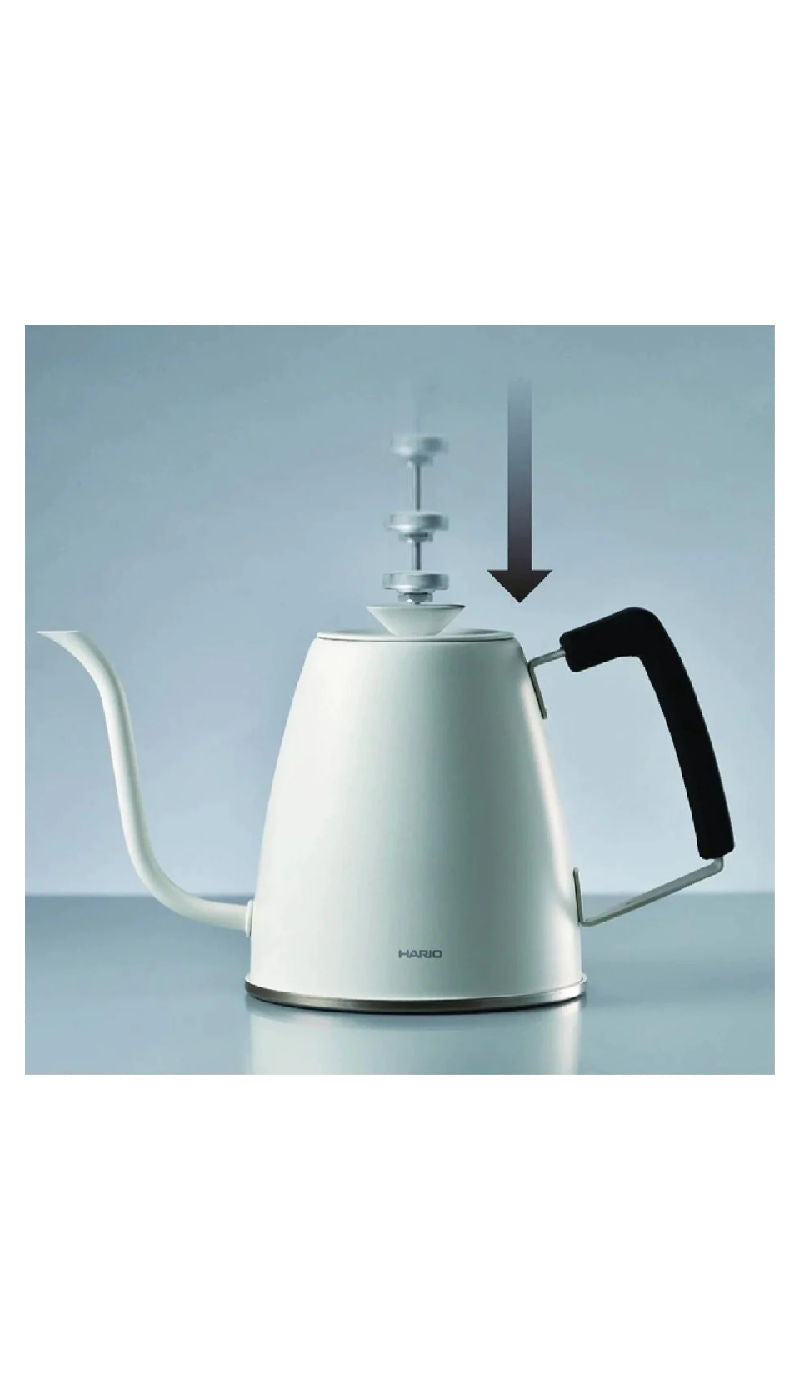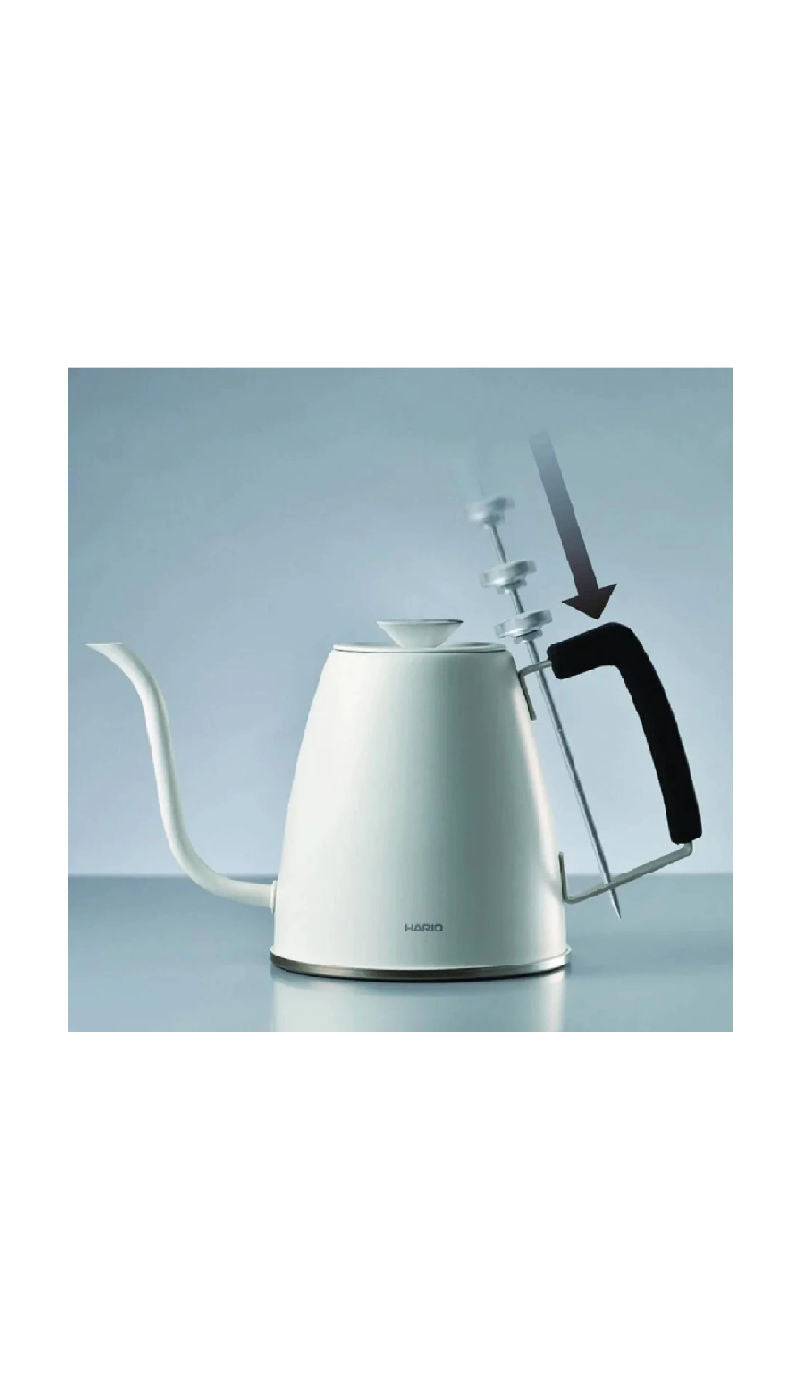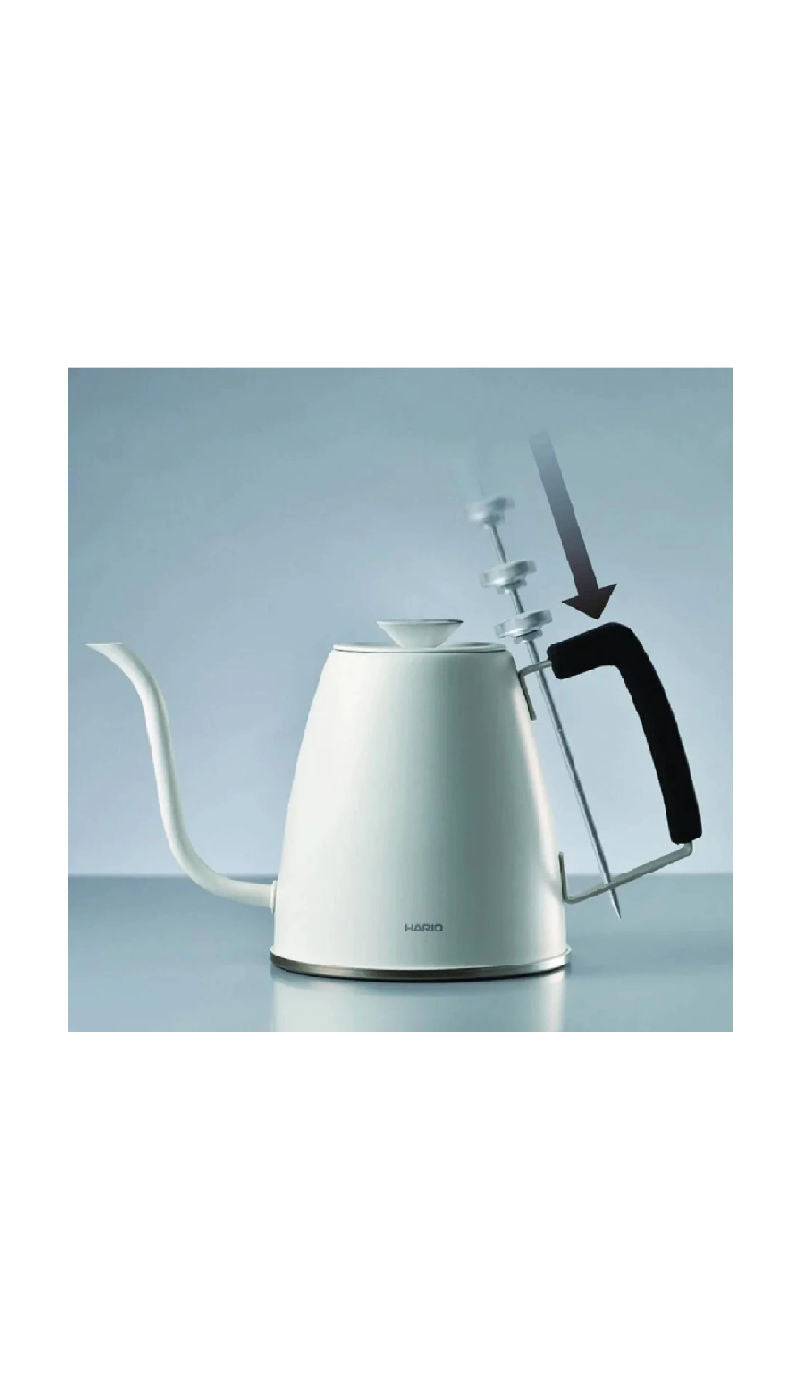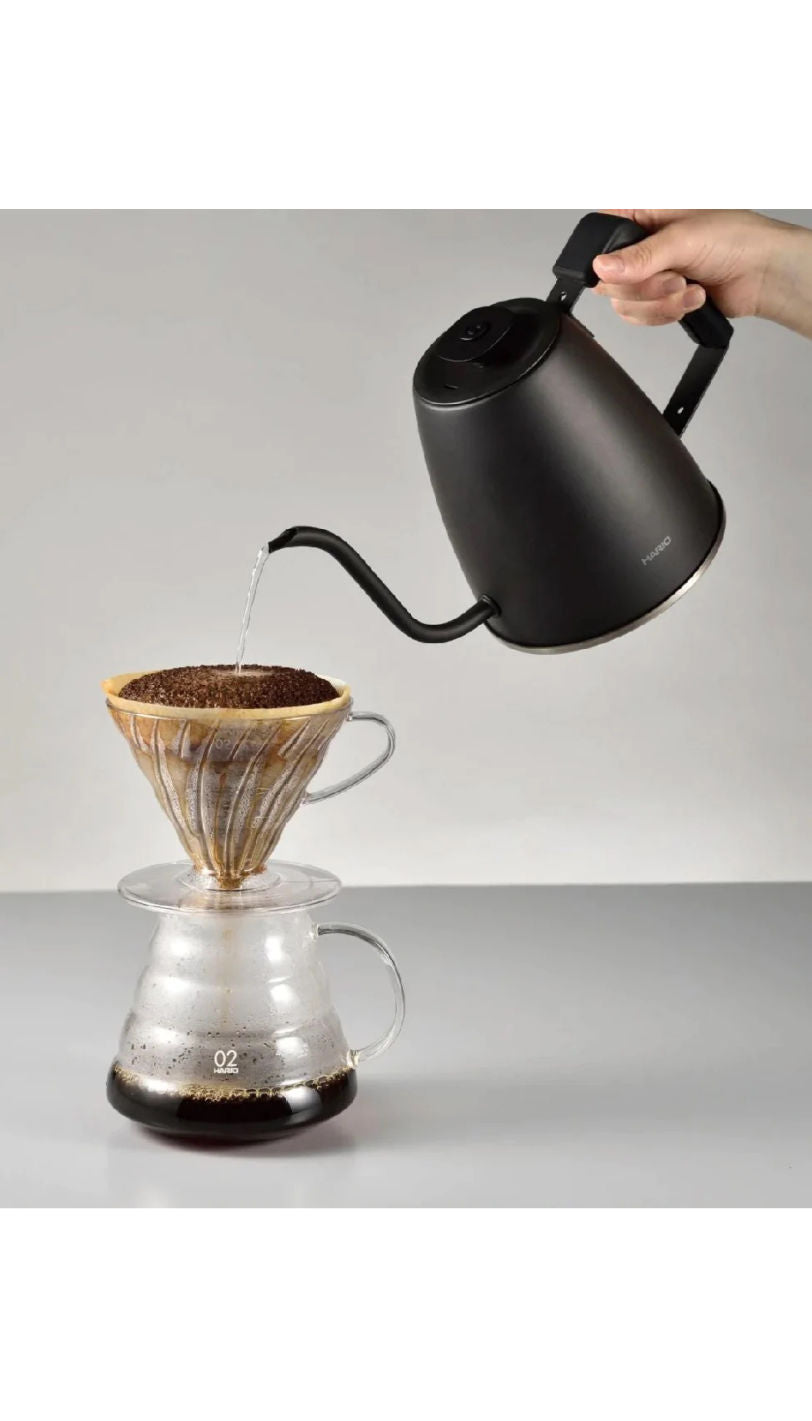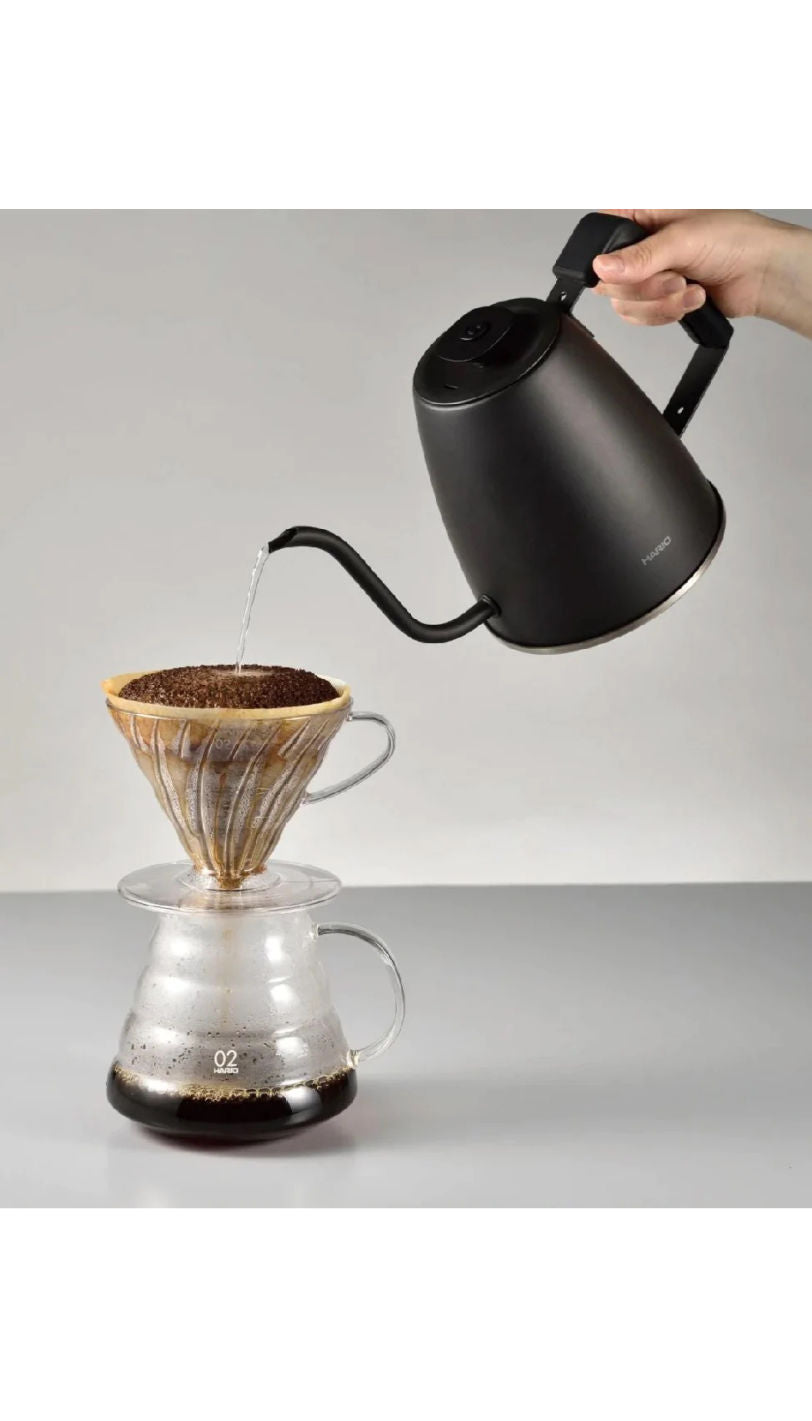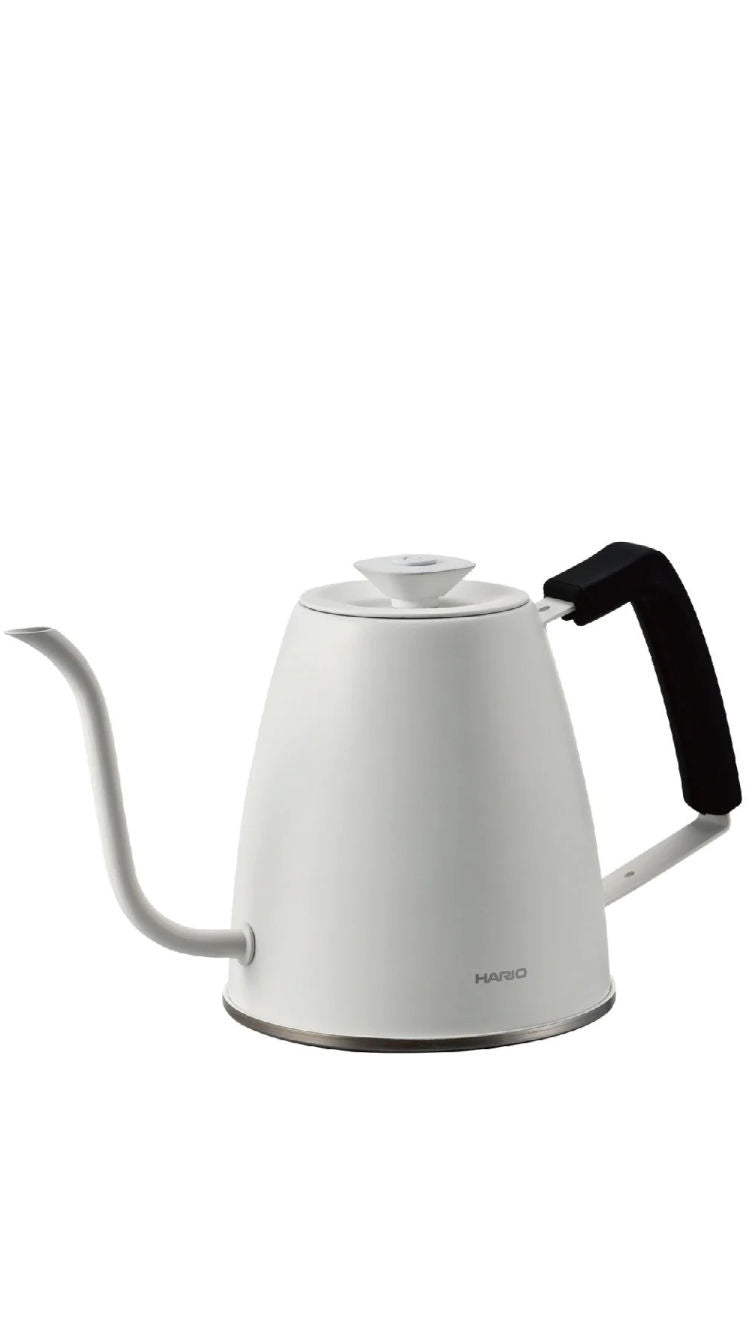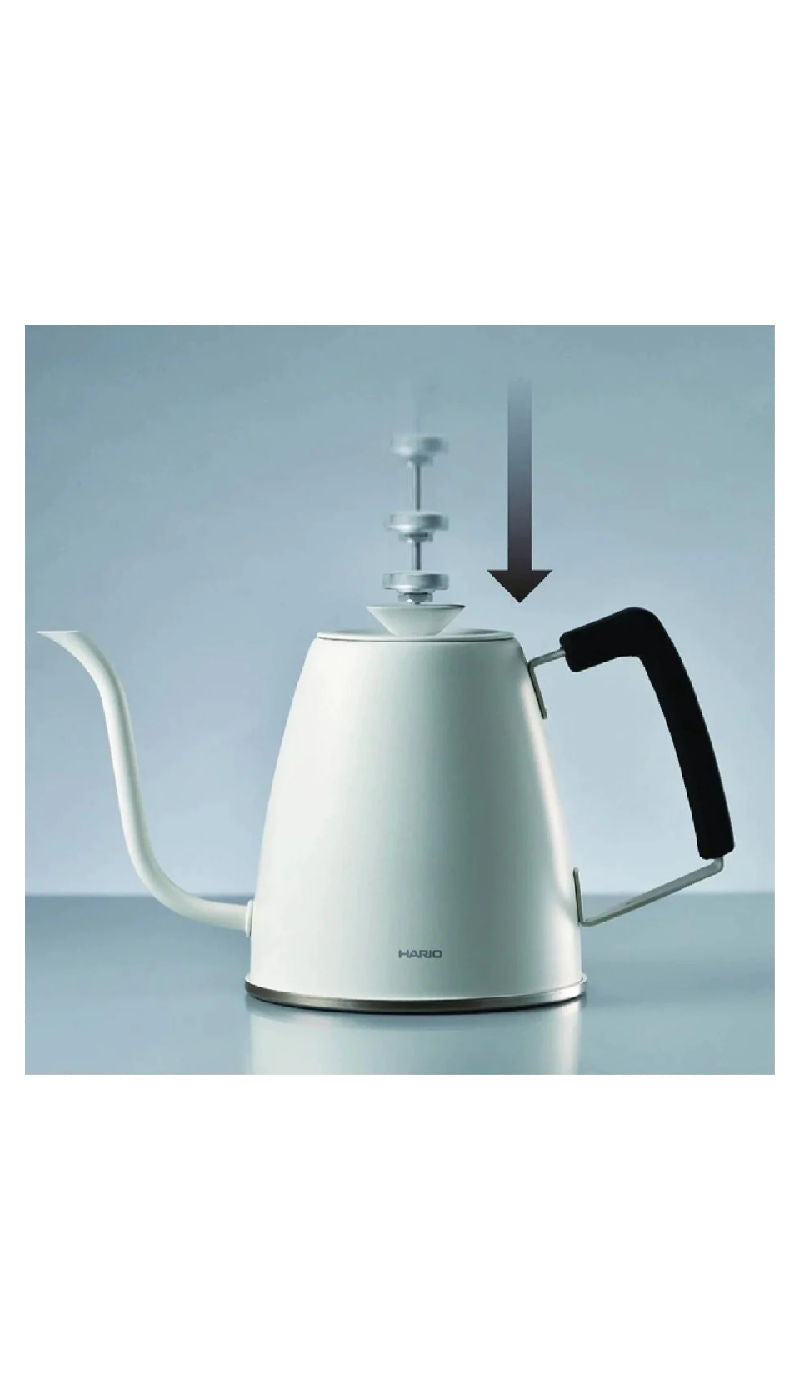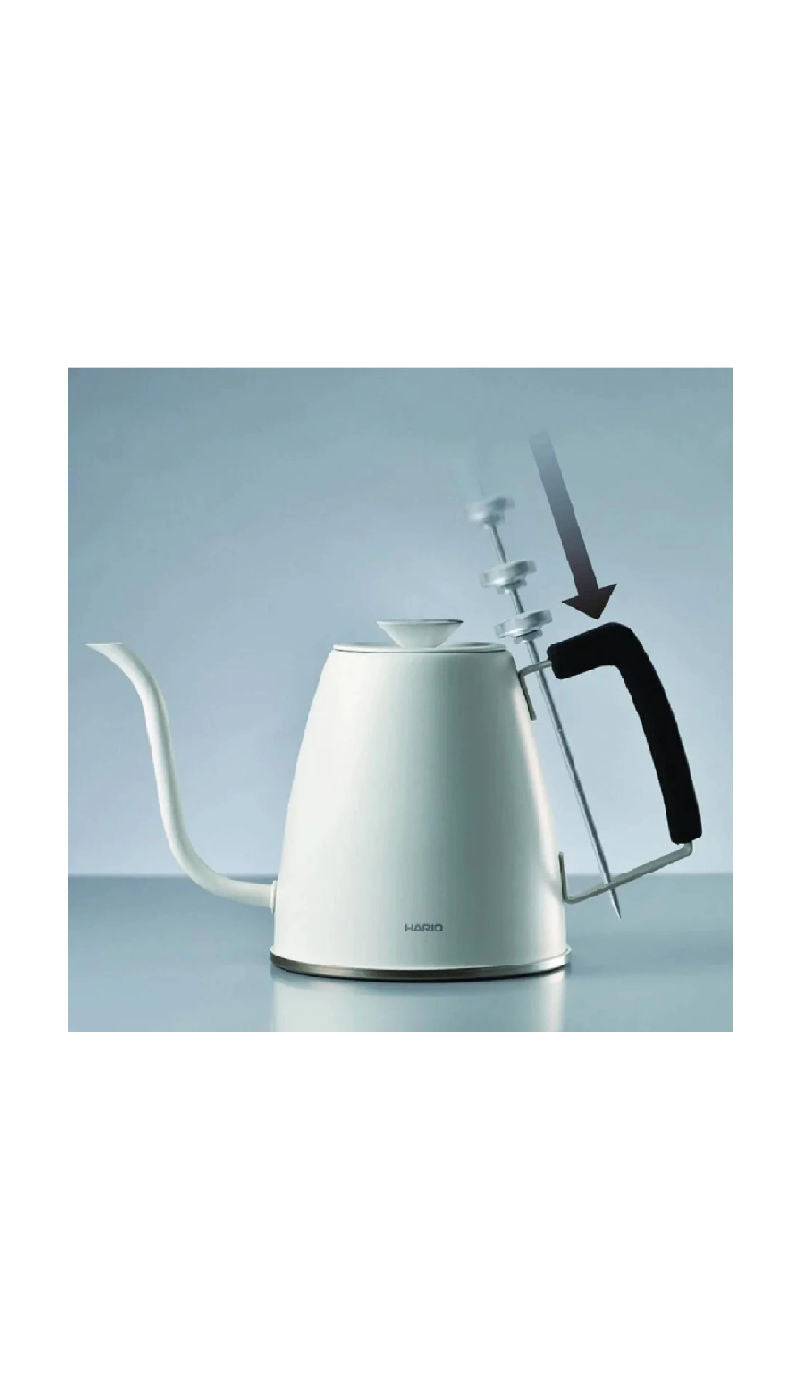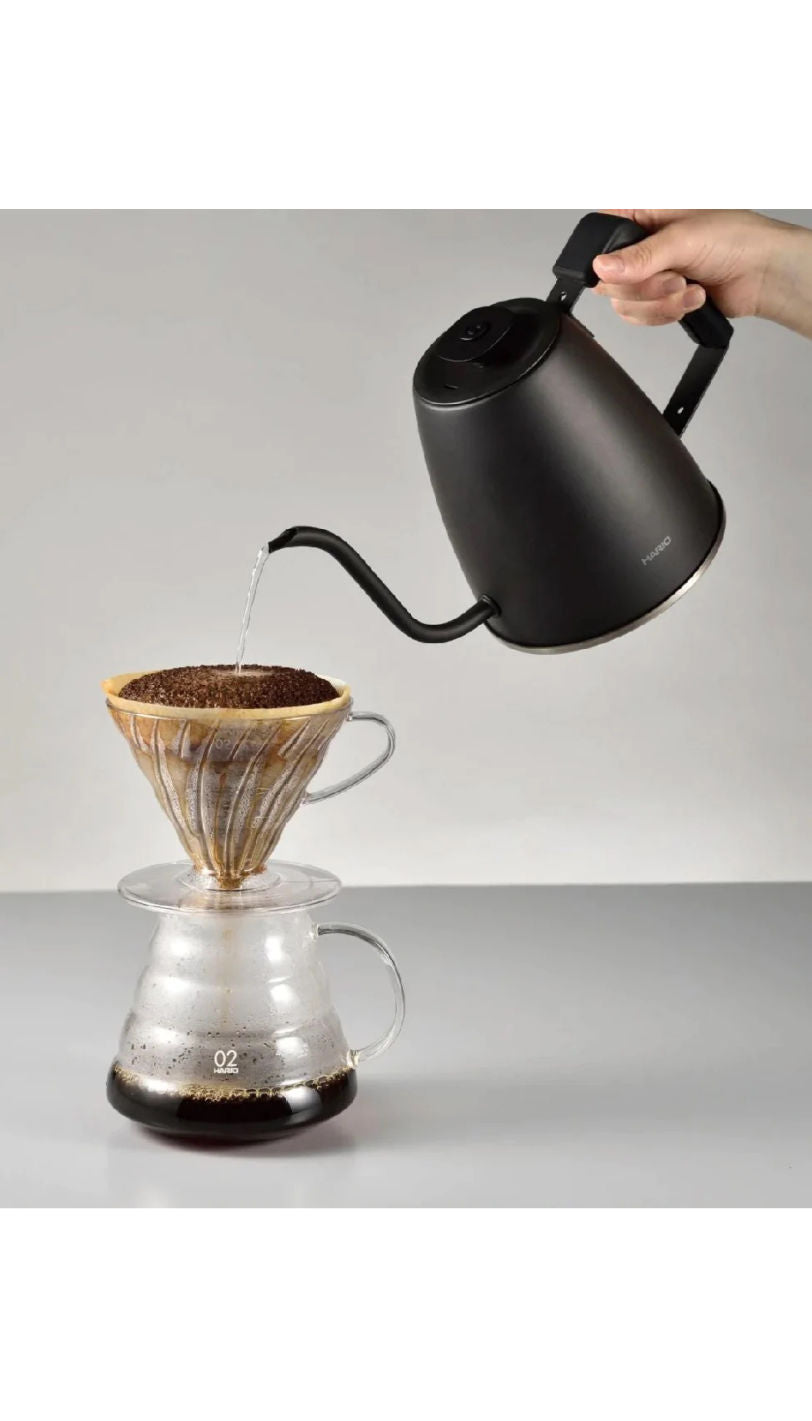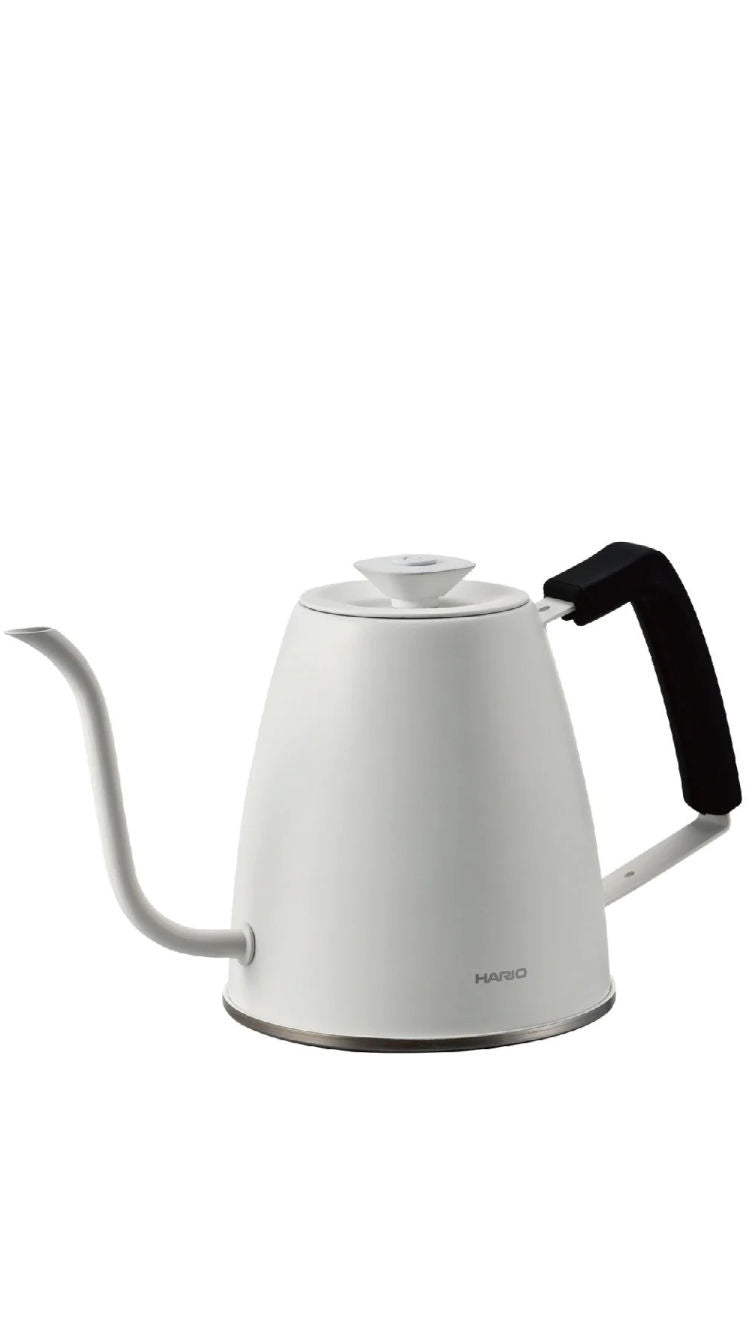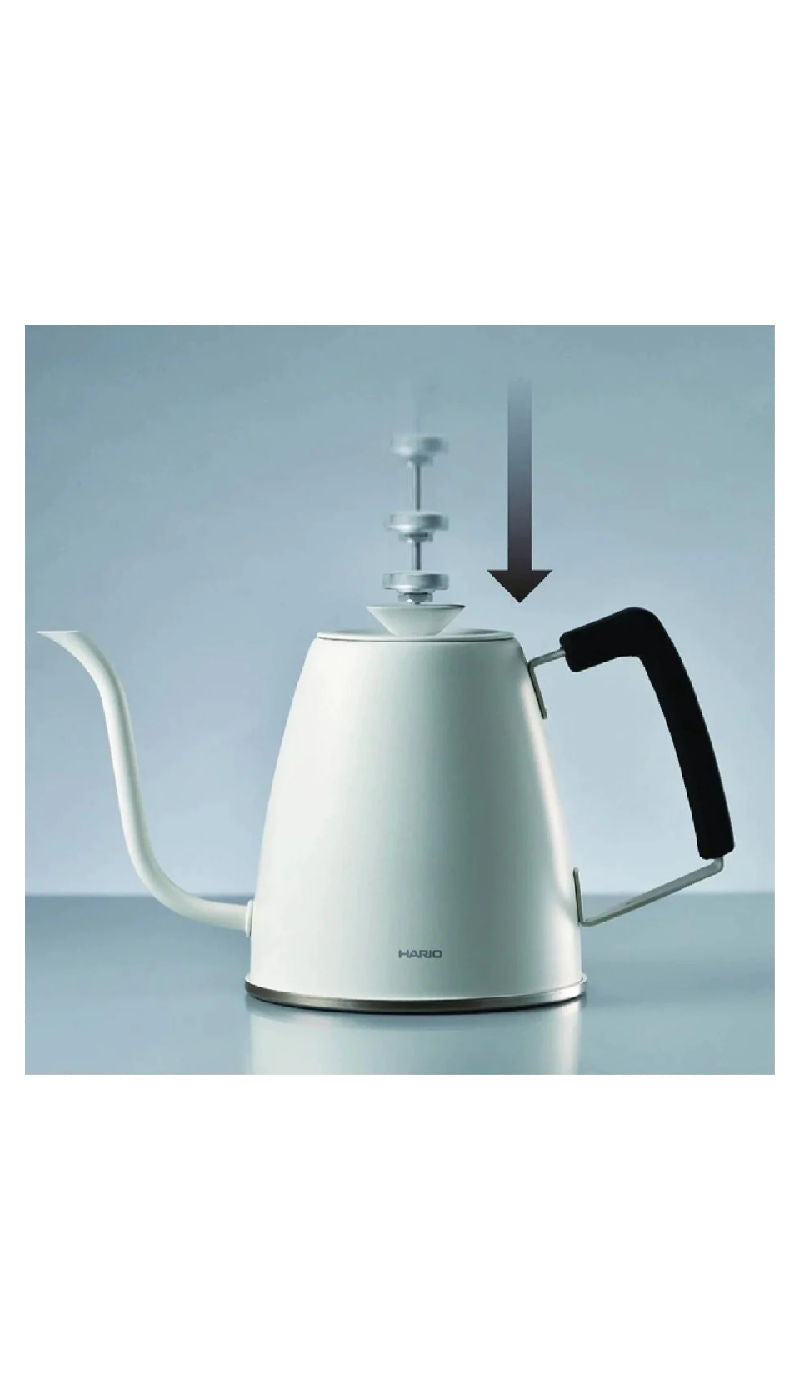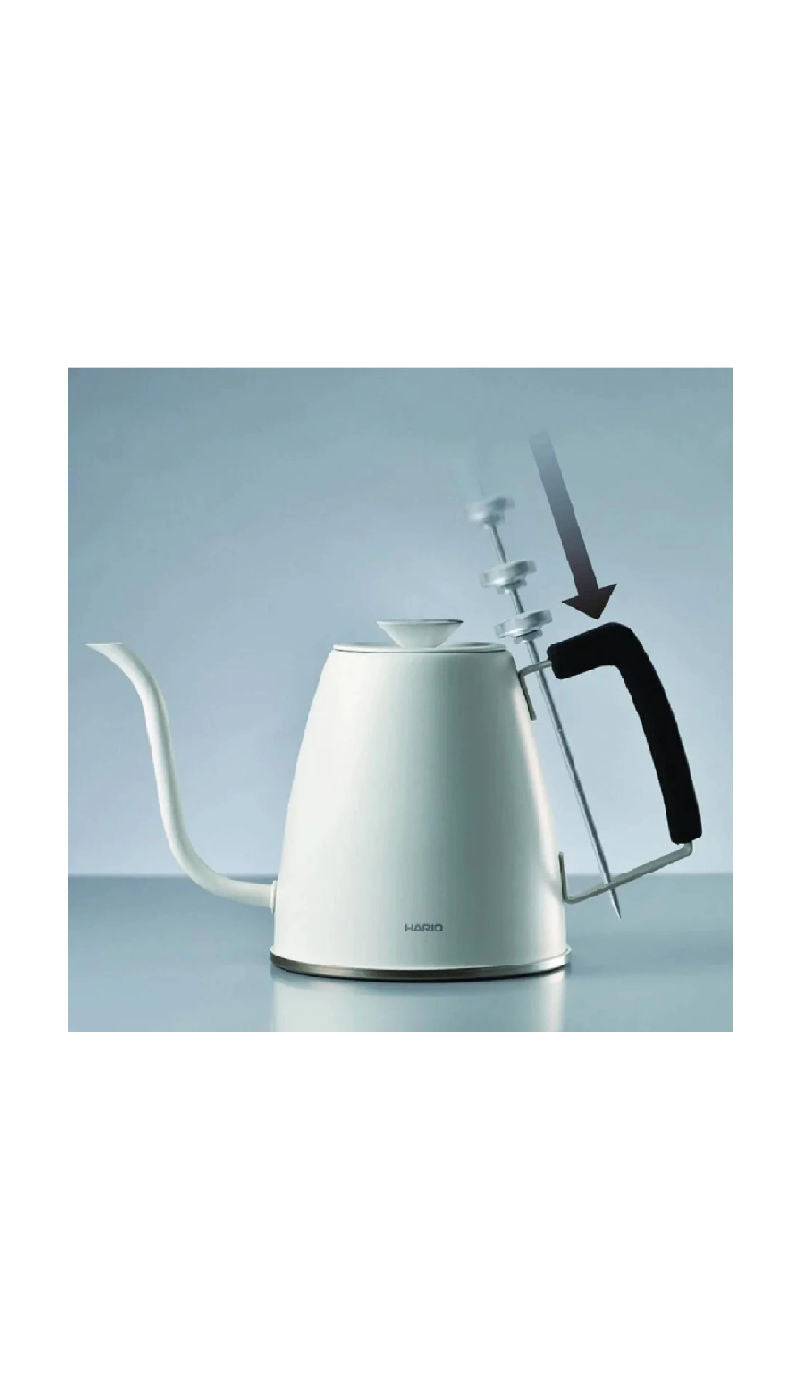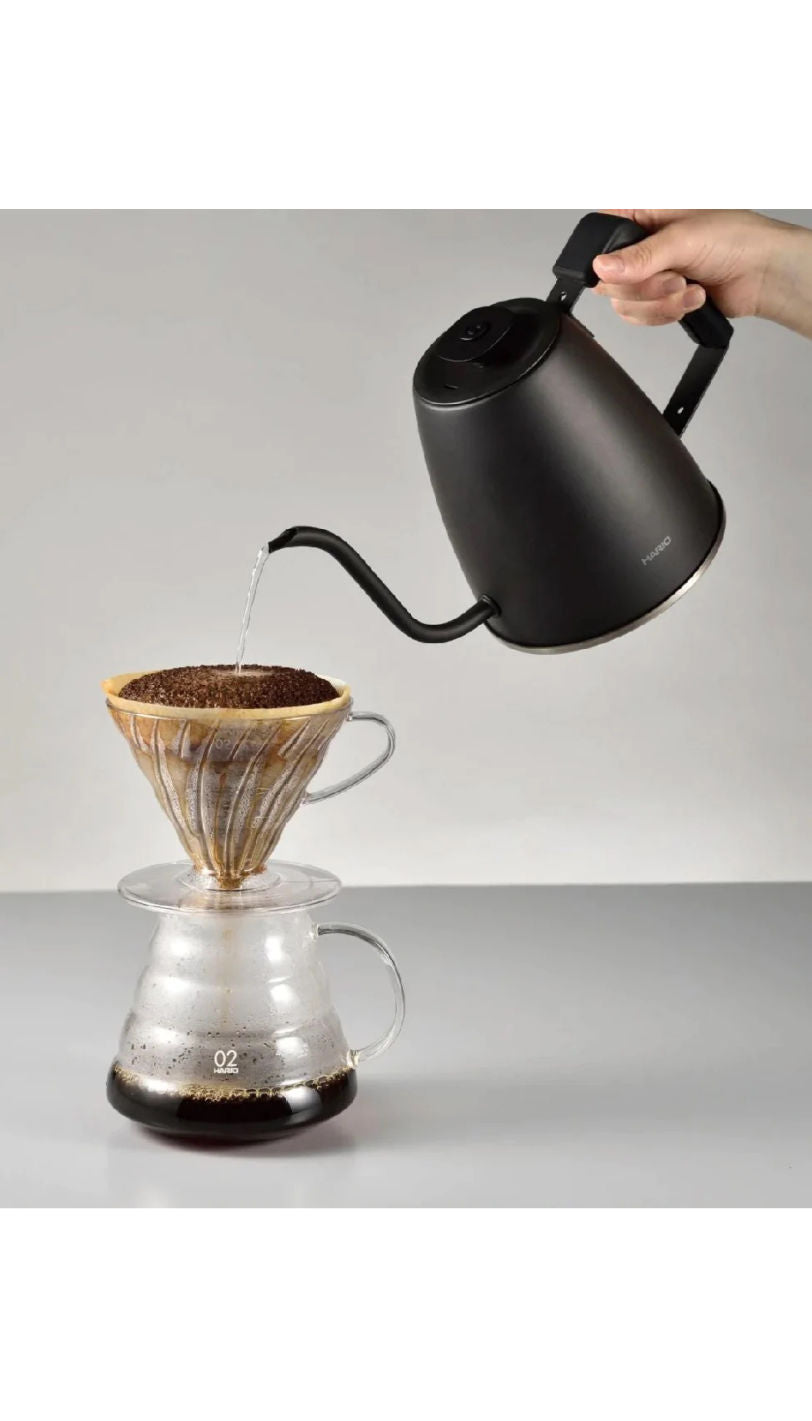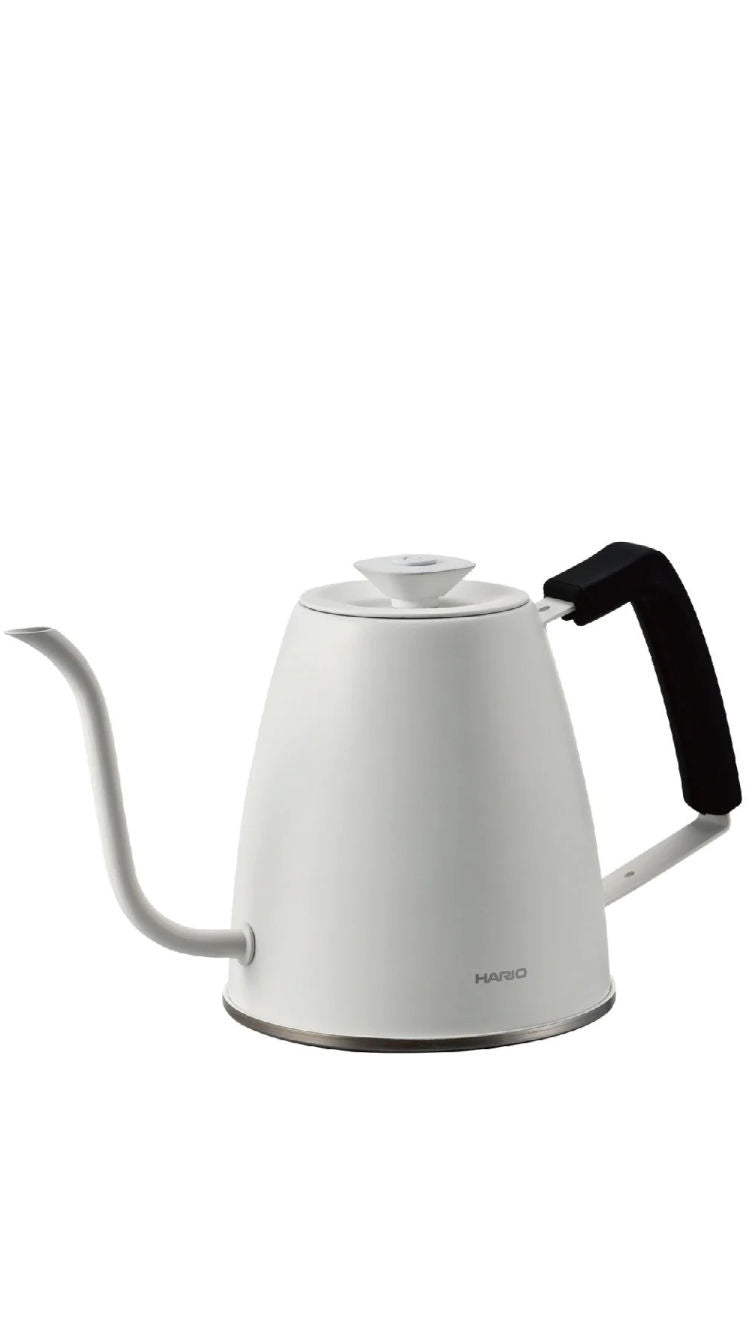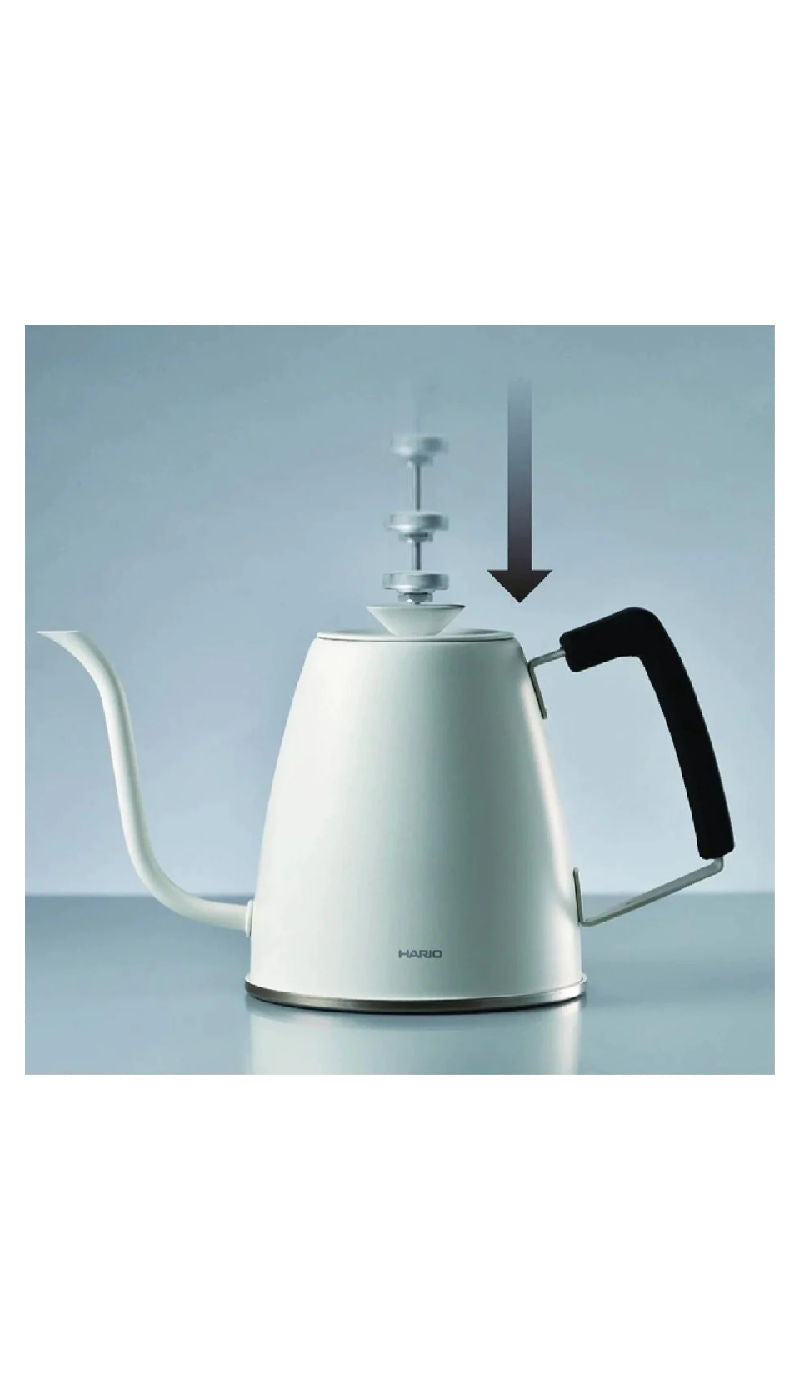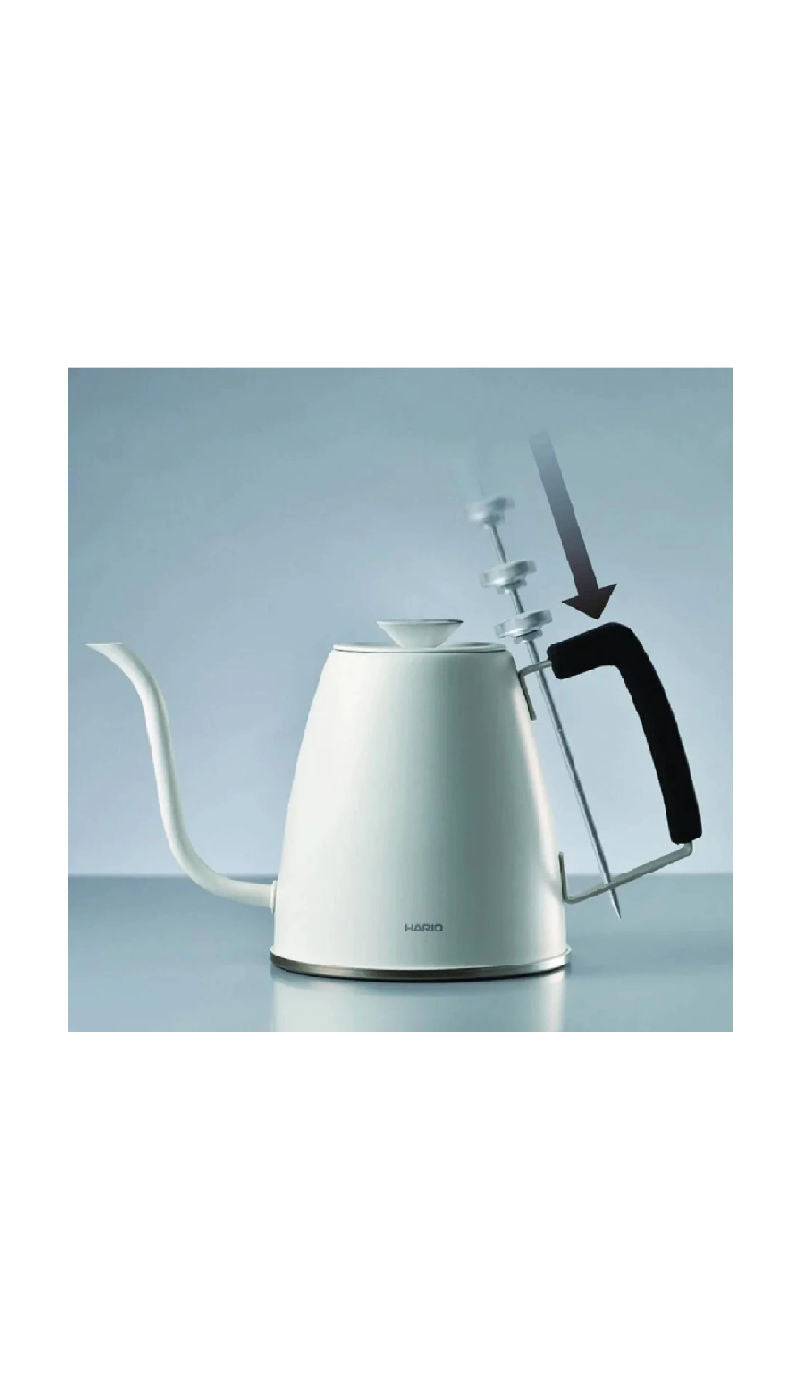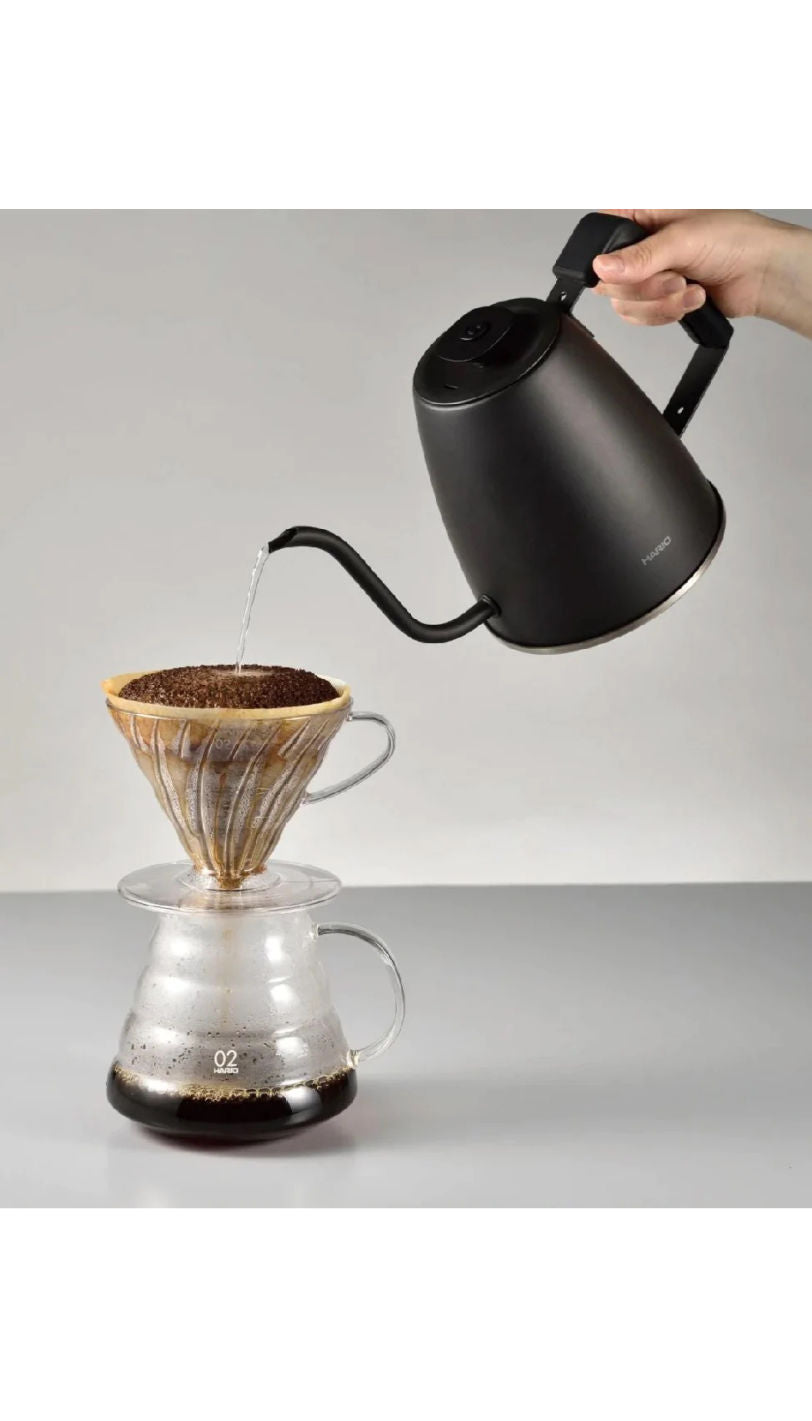 Smart G Kettle
Looks good, feels good, and makes good. This kettle is right to be called 'smart'. 
The HARIO Smart G Kettle allows for exceptional control over the flow rate of your water. Featuring a thermometer-compatible lid and handle, a practical capacity of 1L (34oz) and smart, clean looks, the Smart G is suitable for electric, gas, halogen, induction, and other heat sources.
The silicone-covered handle of the Smart G may be held in two ways; with your thumb on the top of the handle or wrapped around it. Also, it's redesigned spout makes for easy pouring.
Details: 
W275 × D137 × H155mm ⌀77mm
1000mL capacity
weighs 700g
body & lid made of stainless steel

lid knob & handle cover made of polypropylene, silicone rubber