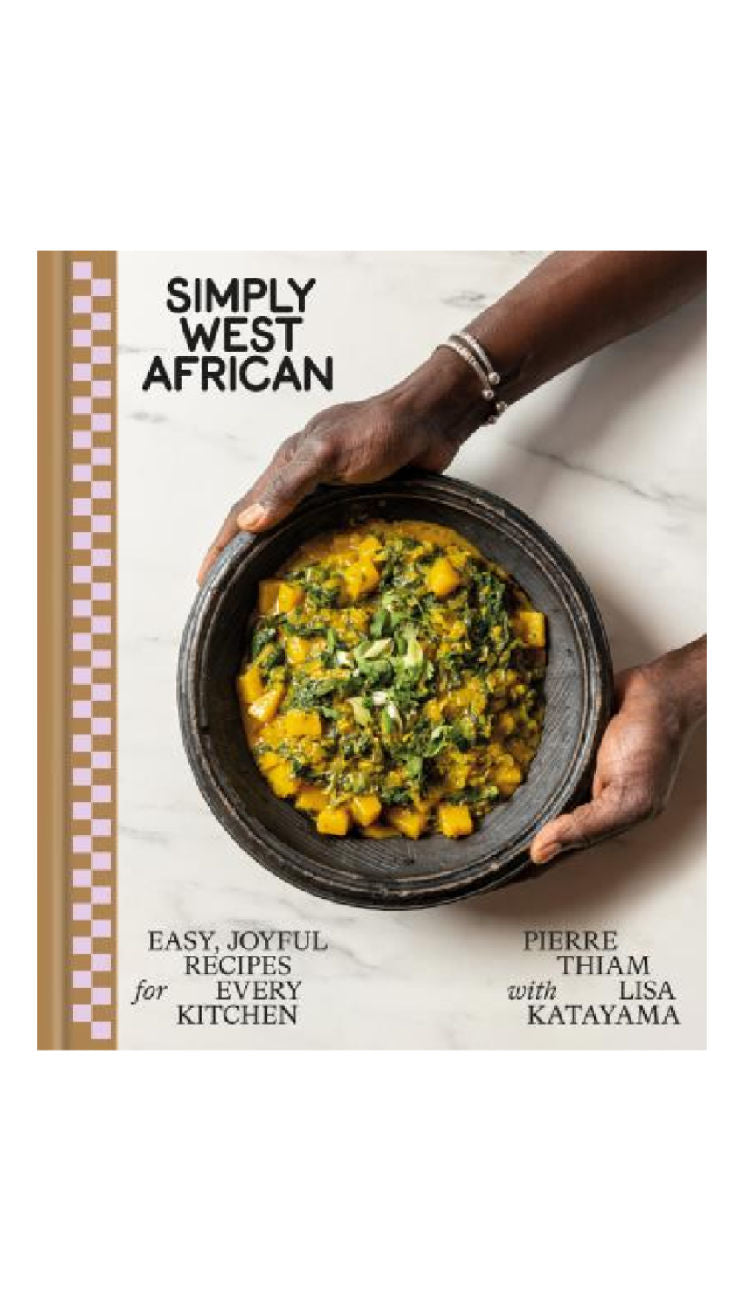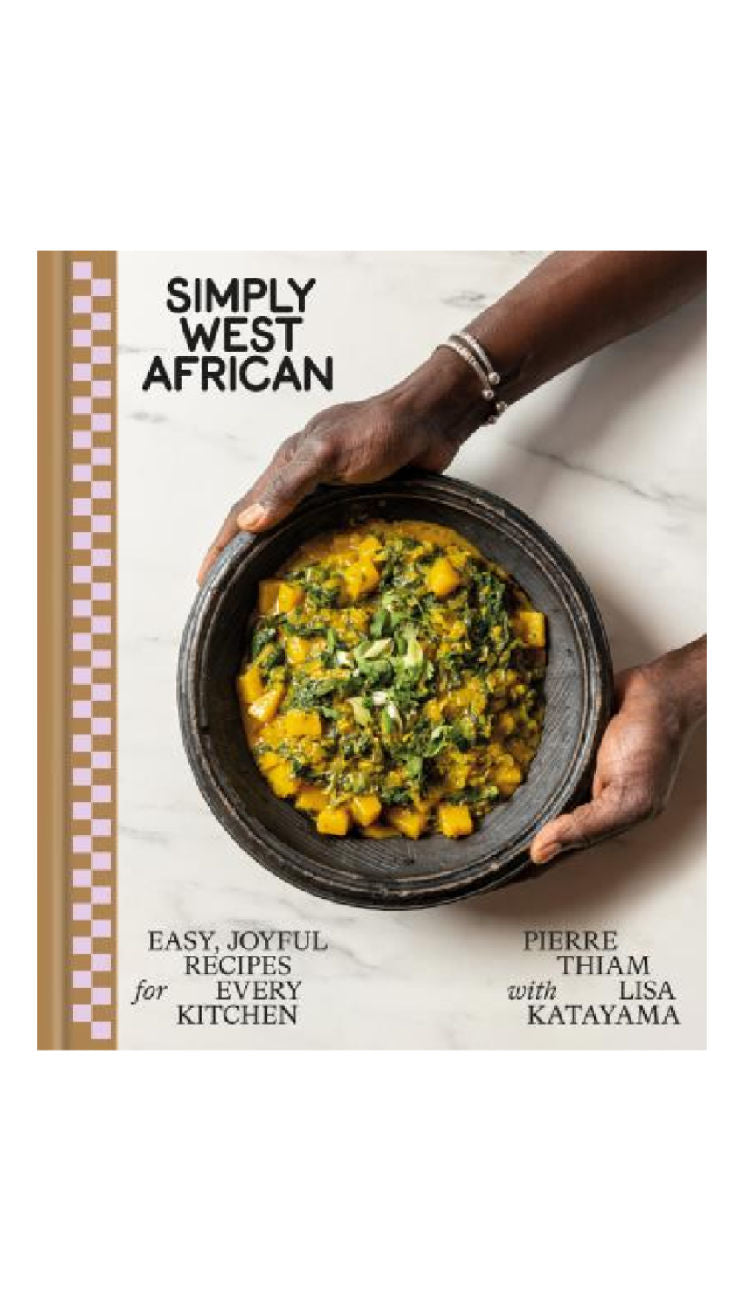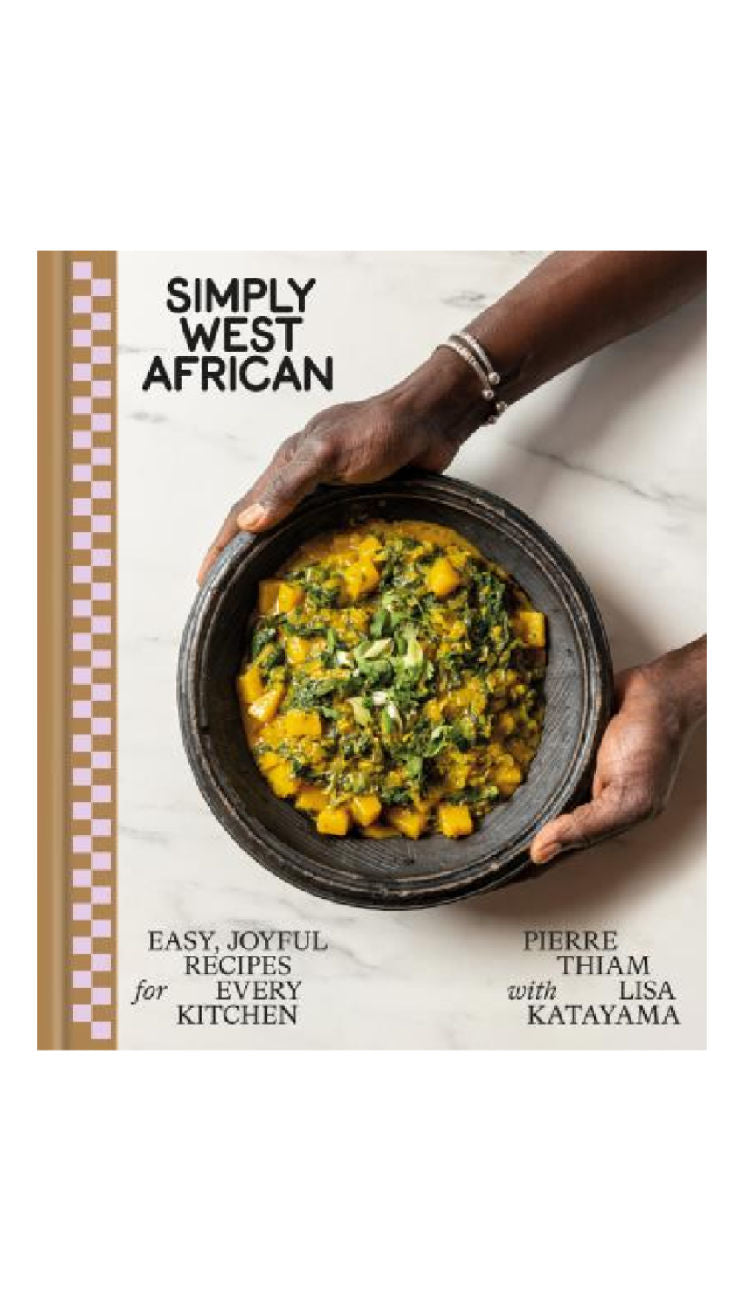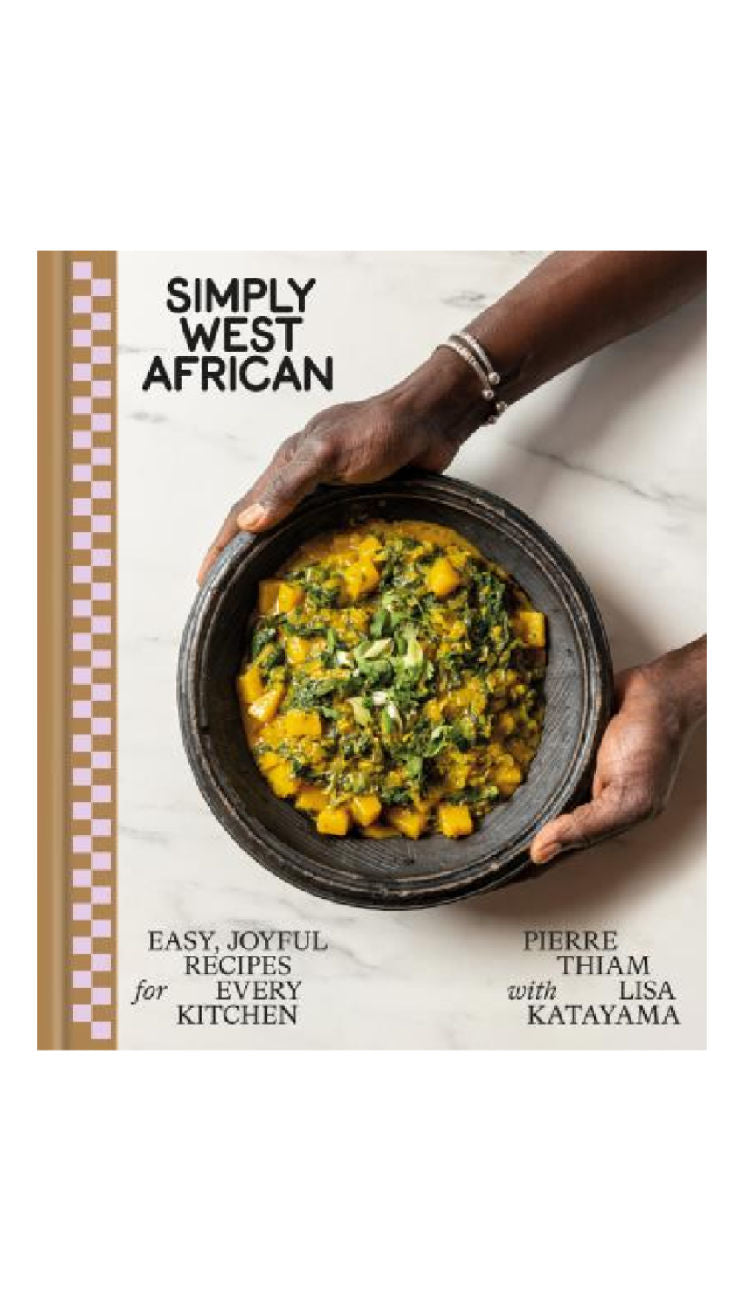 Simply West African / PIERRE THIAM - COMING SEPT. 19TH!
This title will be released on September 19th, 2023! Reserve your copy now - and we'll have it out to you the moment it comes in!
Simply West African, by celebrated chef and West African cooking authority Pierre Thiam unlocks the region's essential tastes for everyday home cooks like you and me. With helpful tips and tricks that teach readers the basics of the cuisine, Pierre shows how seamlessly these flavorful, easy-to-execute dishes can become weeknight staples or the star of your table for weekend gatherings.
Introduce family and friends to dishes with a distinctly West African vibe: Chicken Yassa Tacos; Saucy Shrimp and Fonio Grits; Maman's Crispy Herb-Crusted Chicken; Blackened Salmon with Moyo Sauce. One-pot crowd pleasers like Root Vegetable Mafe; Chicken Stew with Eggplant; Tomato, and Ginger; Braised Beef and Collard Greens. Serve them some hearty vegetables and starchy soak-em-ups, (have you ever heard of something as scrumptious as a 'soak-em-up'?) - Roasted Eggplant in Peanut Sauce; Double Coconut Rice and Peas; Smoky Black-Eyed Pea Mash.
Details:

Hardcover / 240 pages
Published 19 September 2023