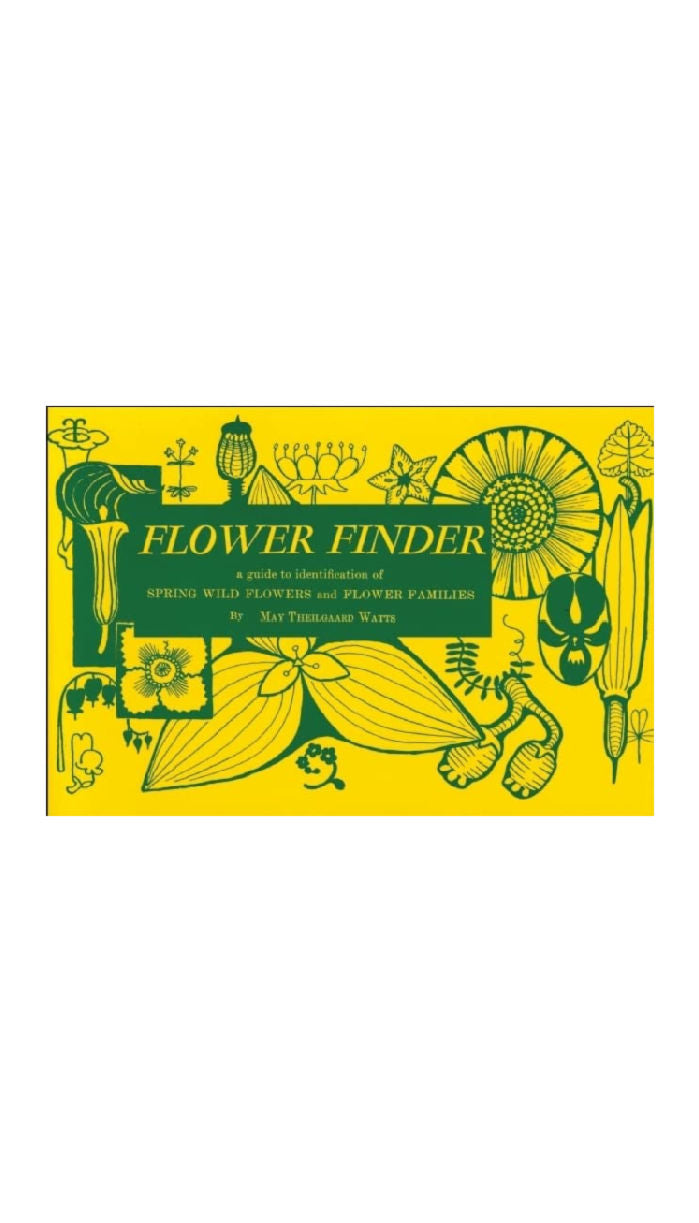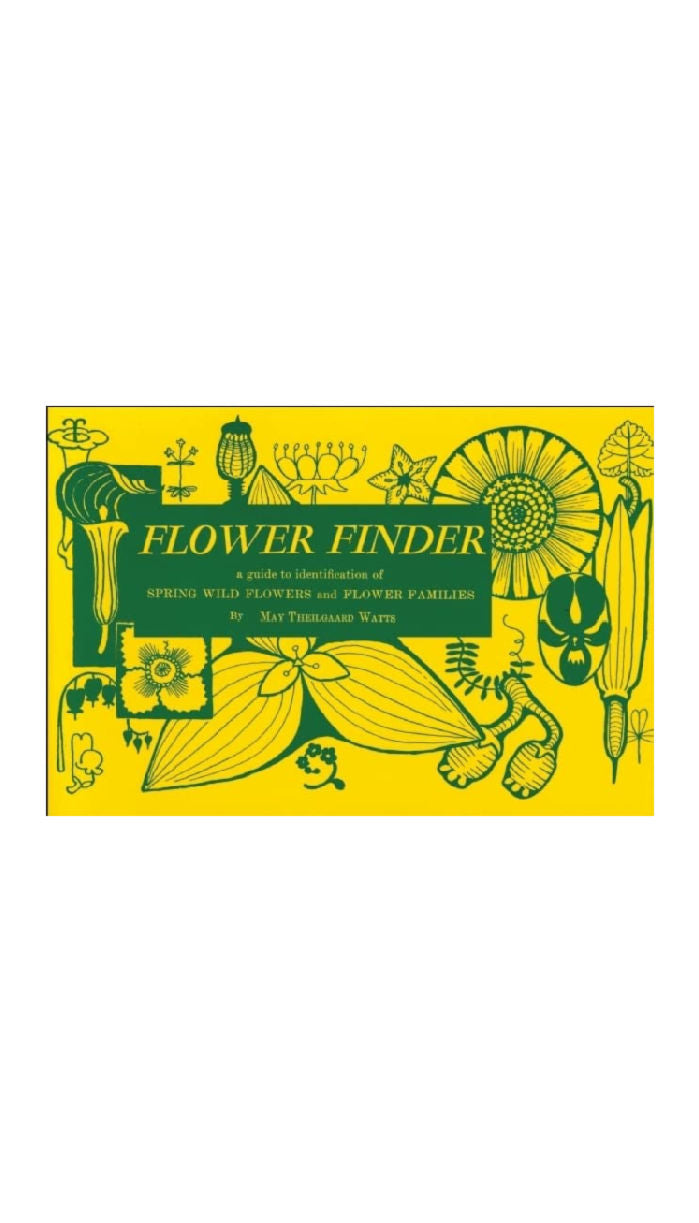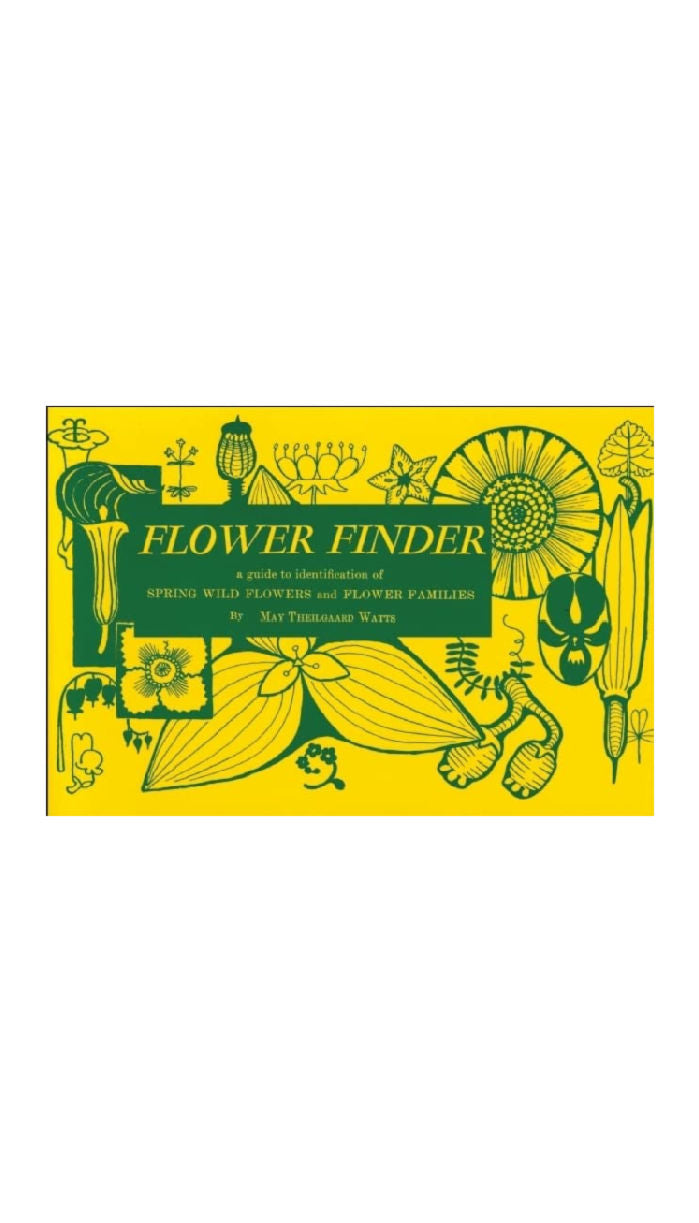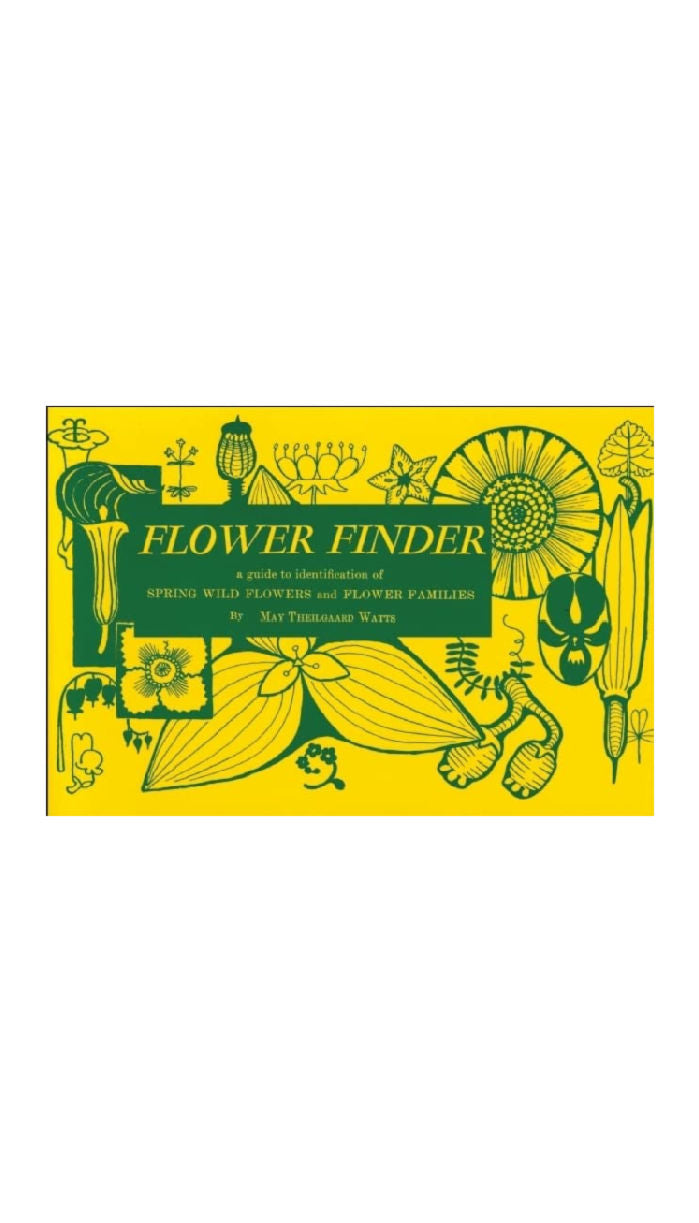 Flower Finder / MAY THEILGAARD WATTS
Get your walking shoes on, slap on some SPF and tuck this gem, another from May Theilgaard Watts, into your back pocket. Learn to identify spring wildflowers and flower families, with this handy, easy-to-use book, you'll be able to identify a wide variety of flowers in no time.

May Theilgaard Watts, 1893-1975), was a teacher, writer, illustrator, and naturalist - she was also a pioneer in the field of ecology.
Softcover / 64 pages

Published: 11 January 1955