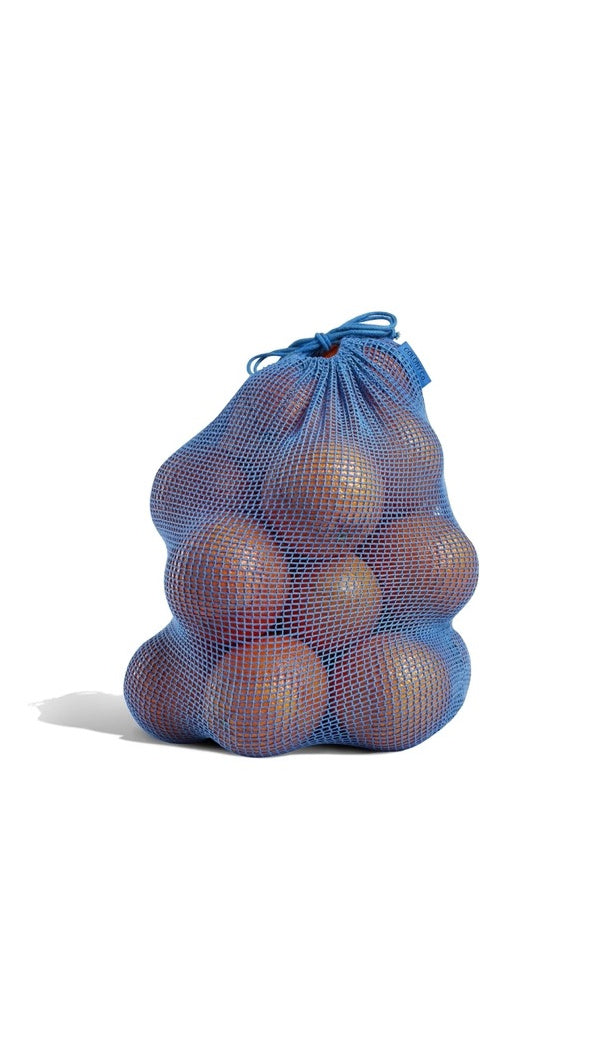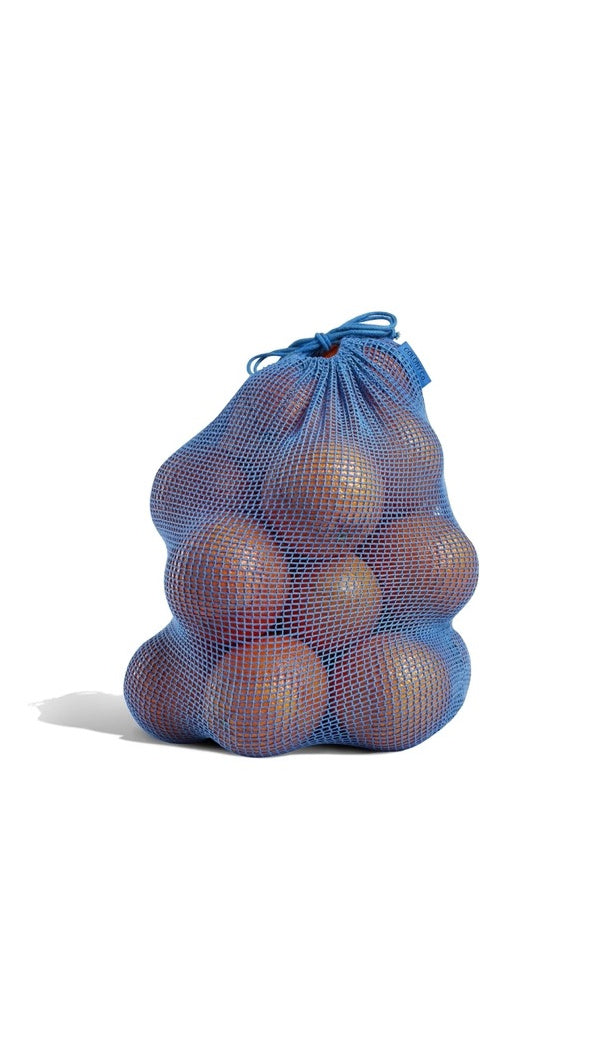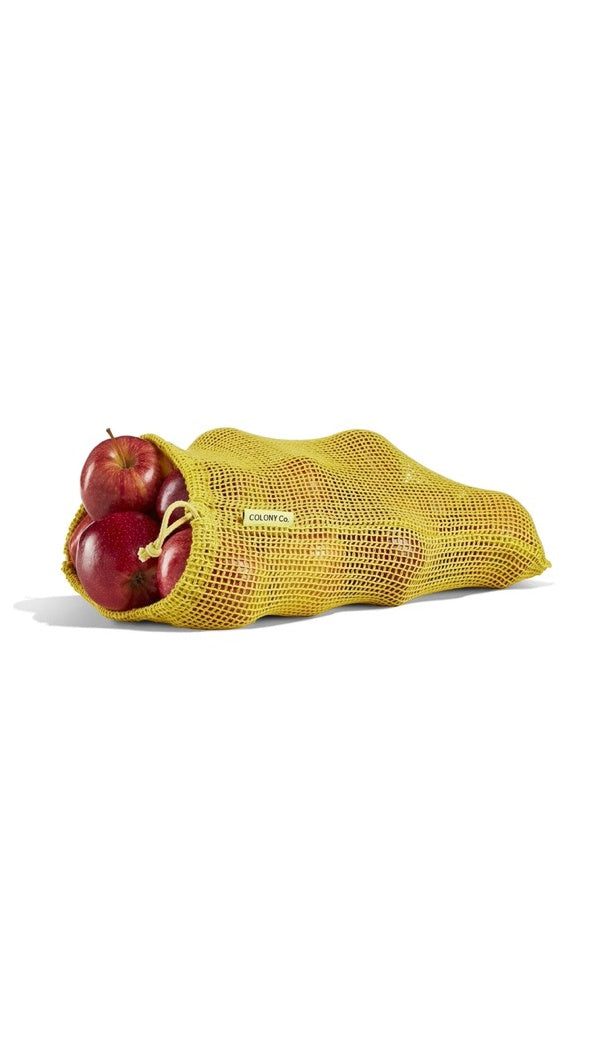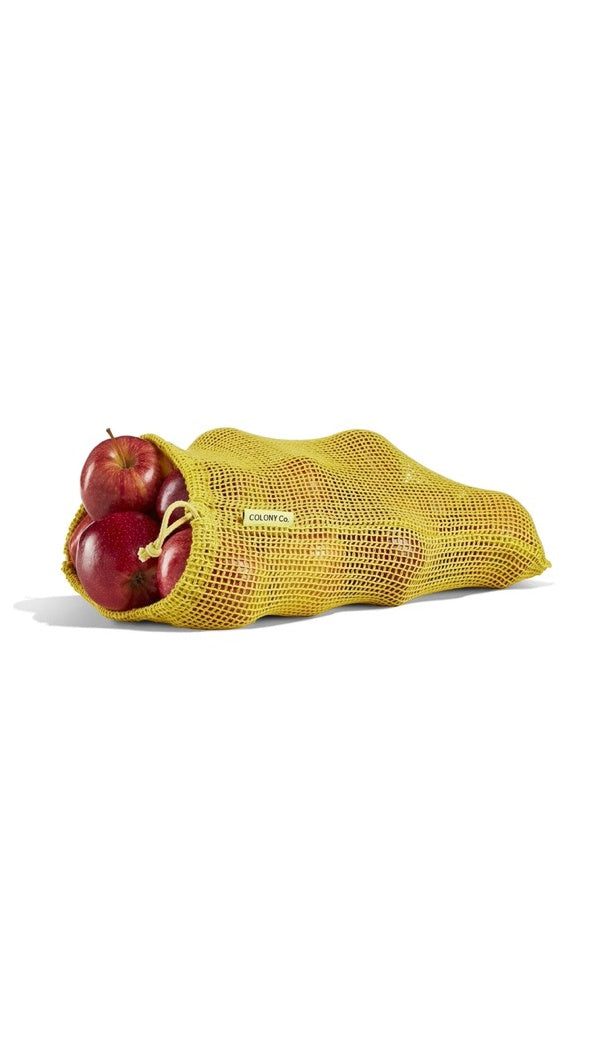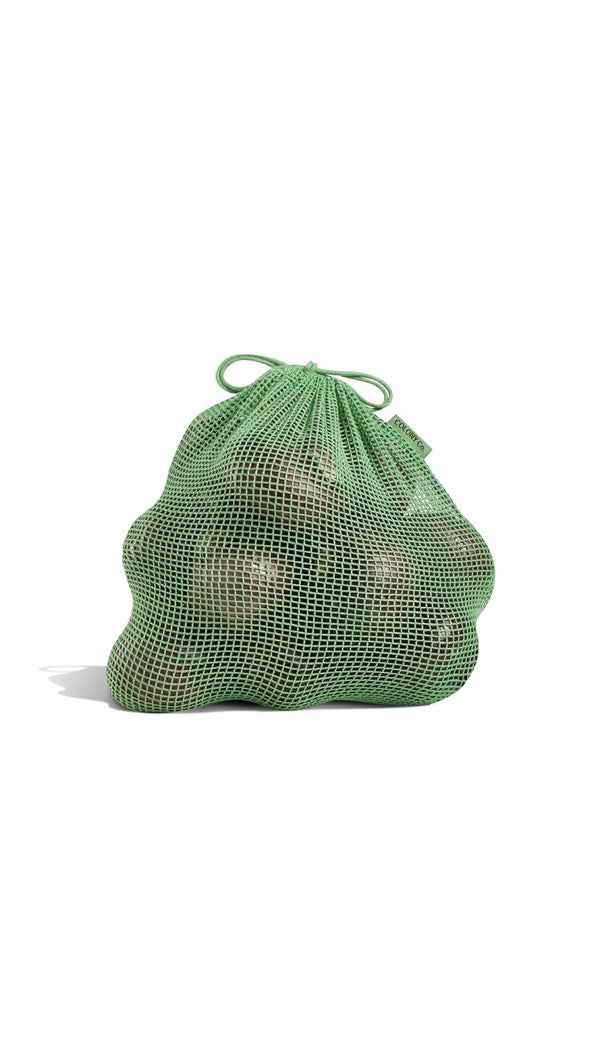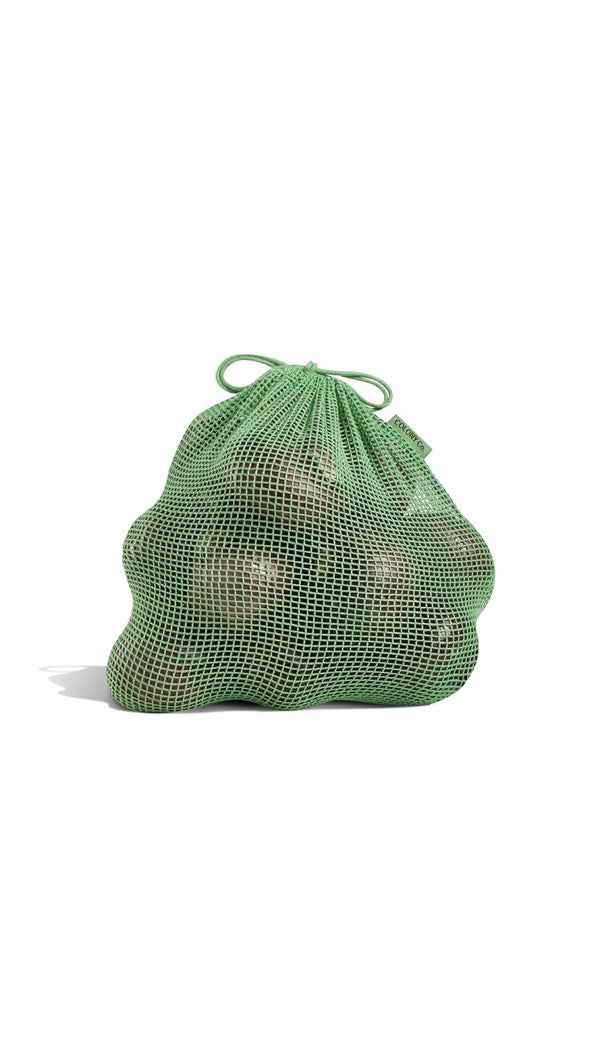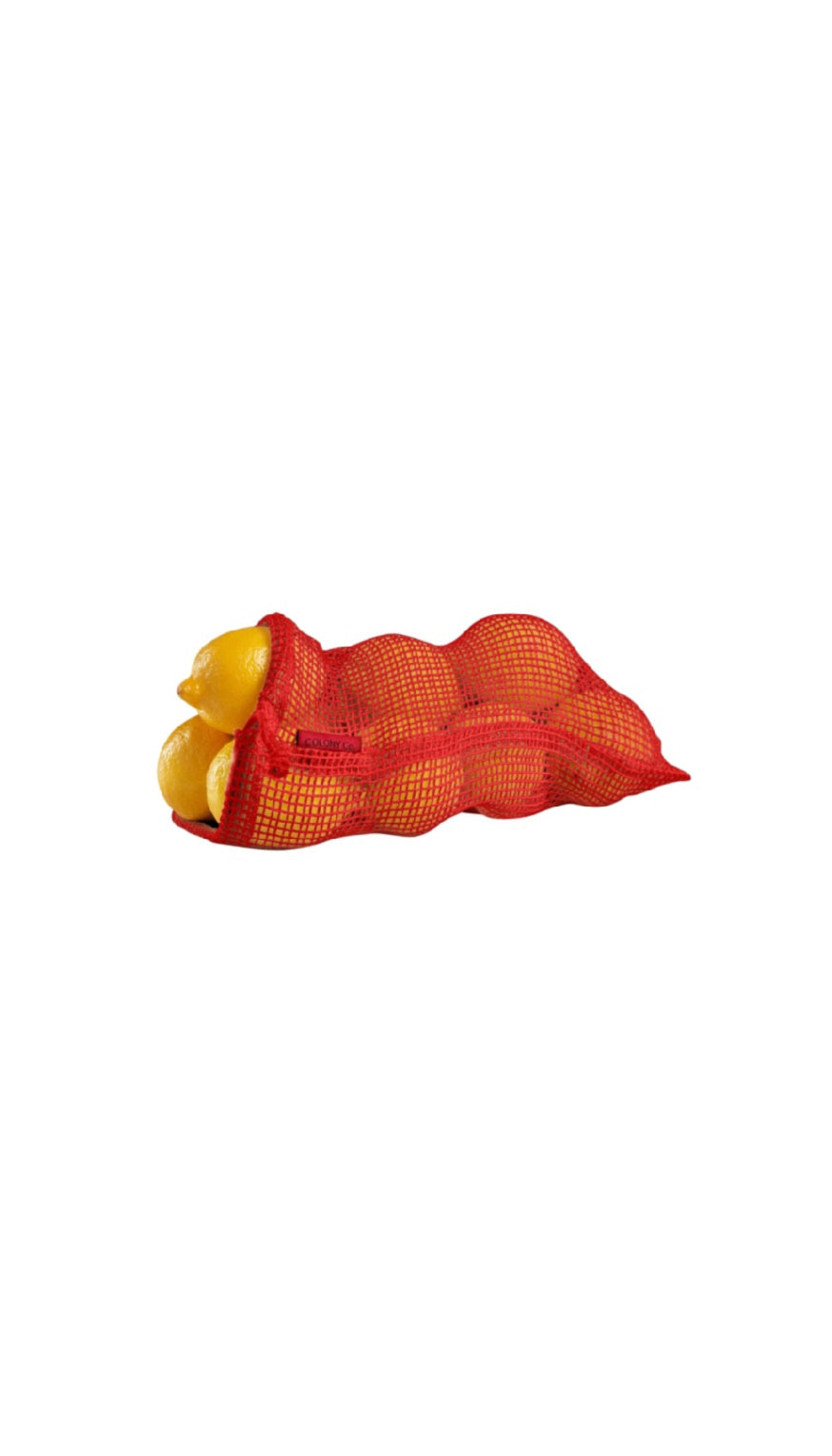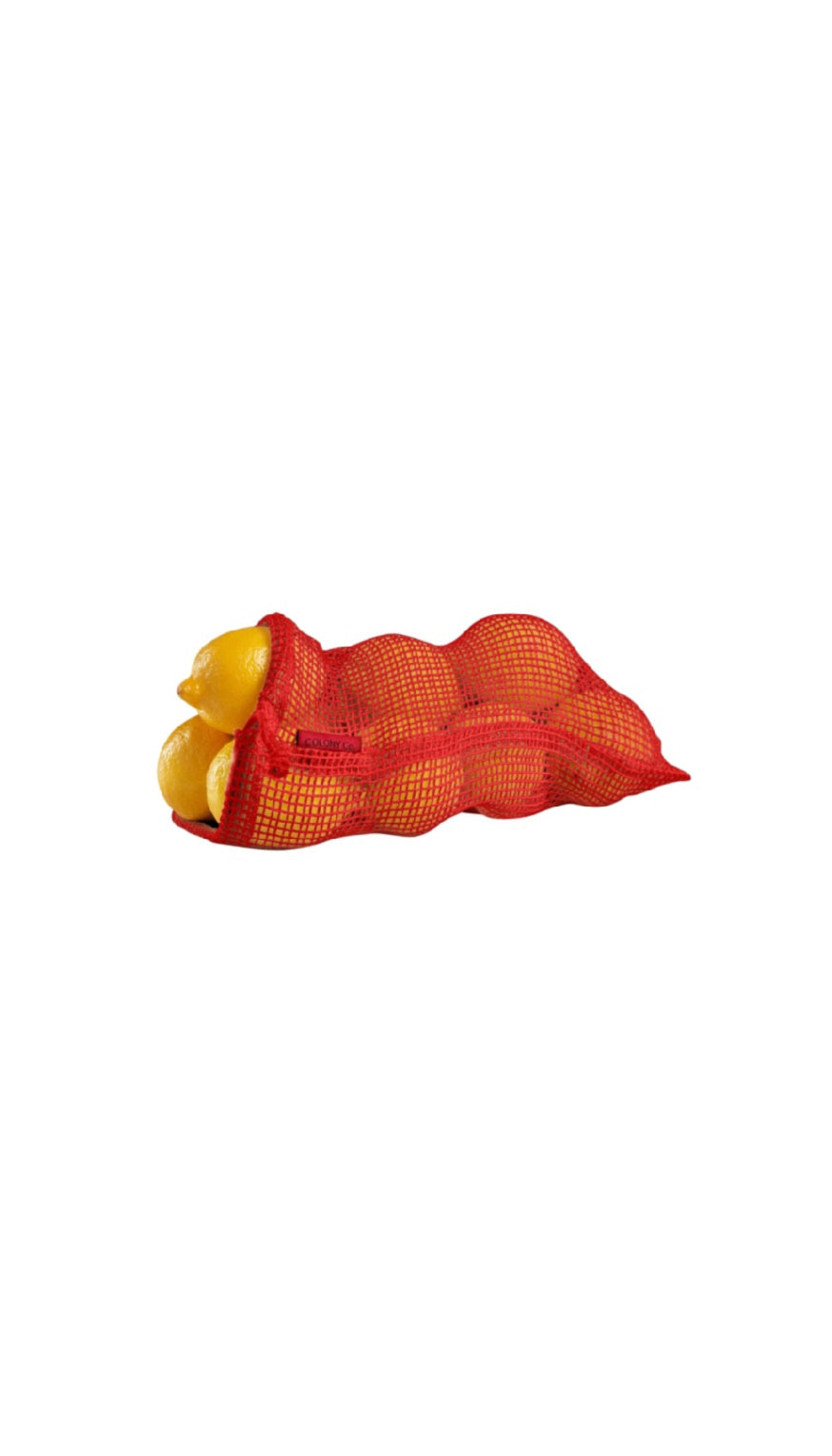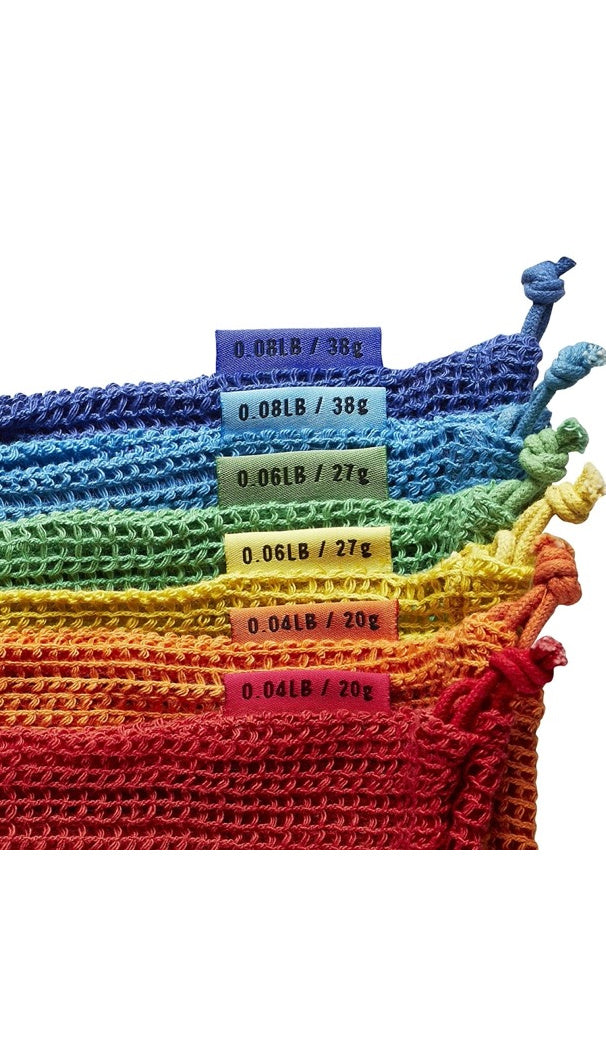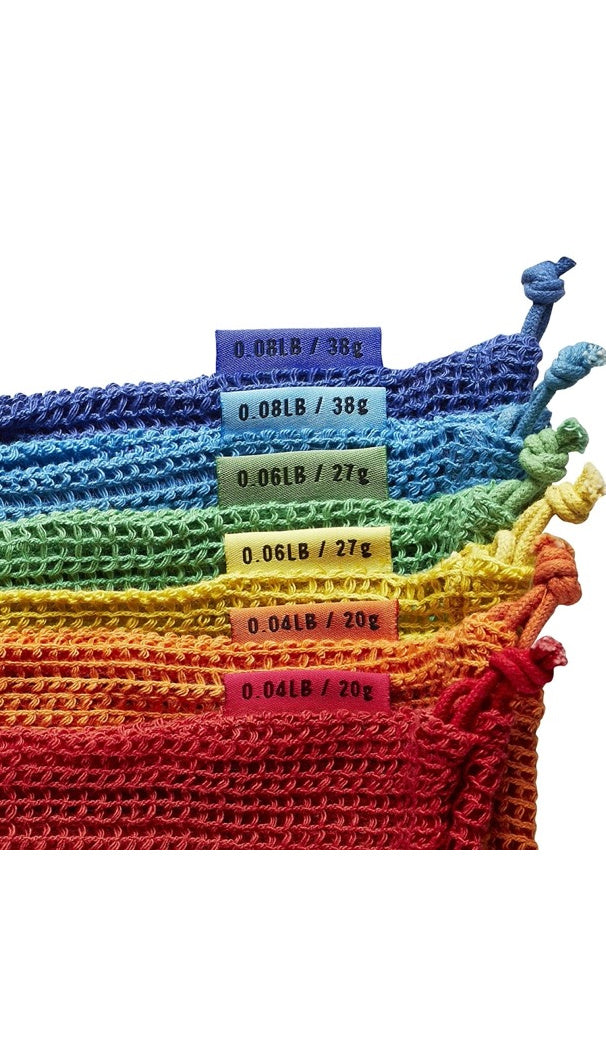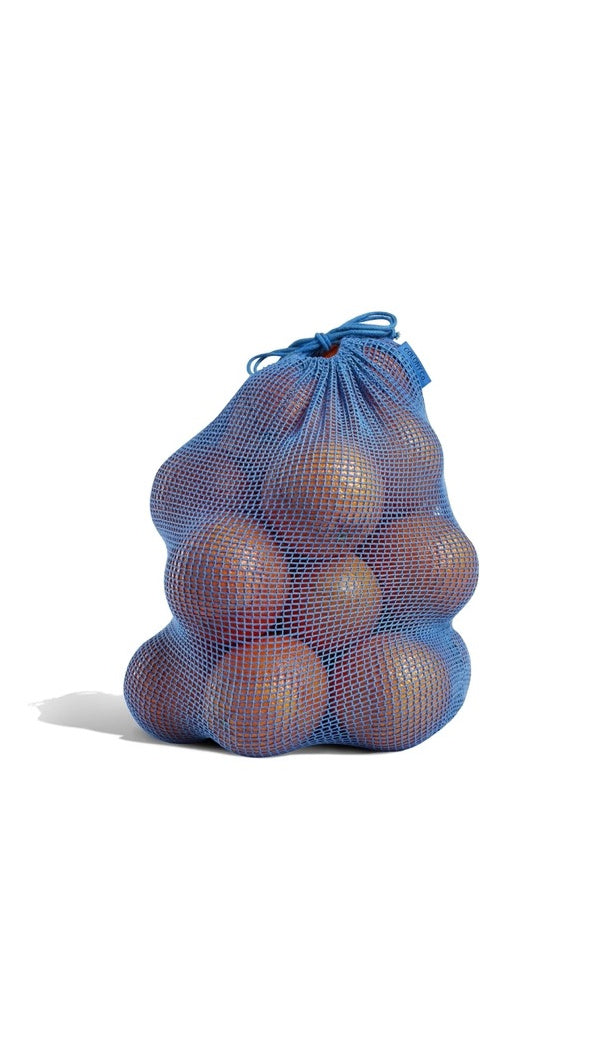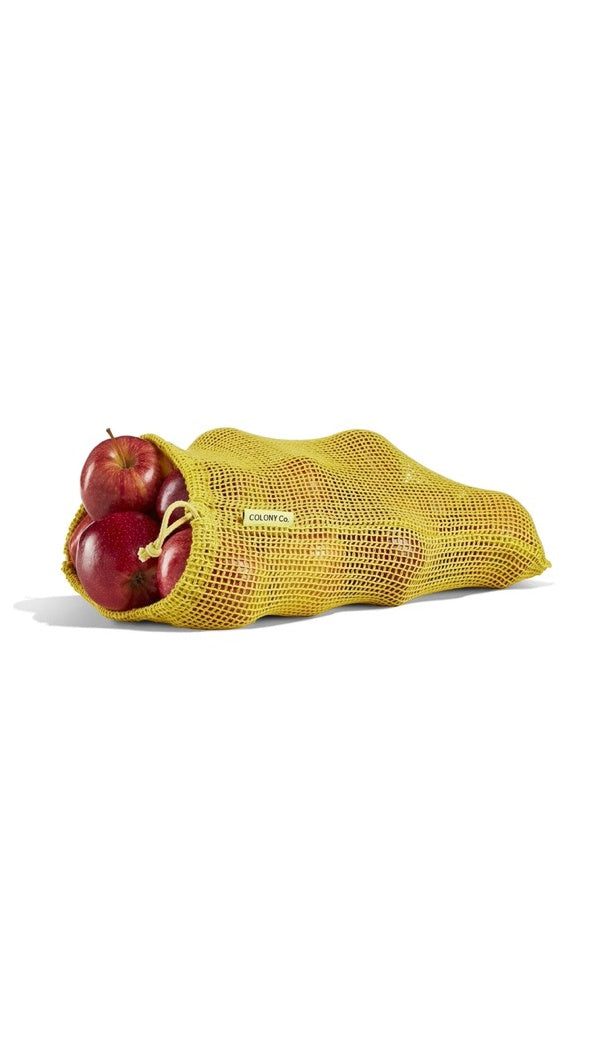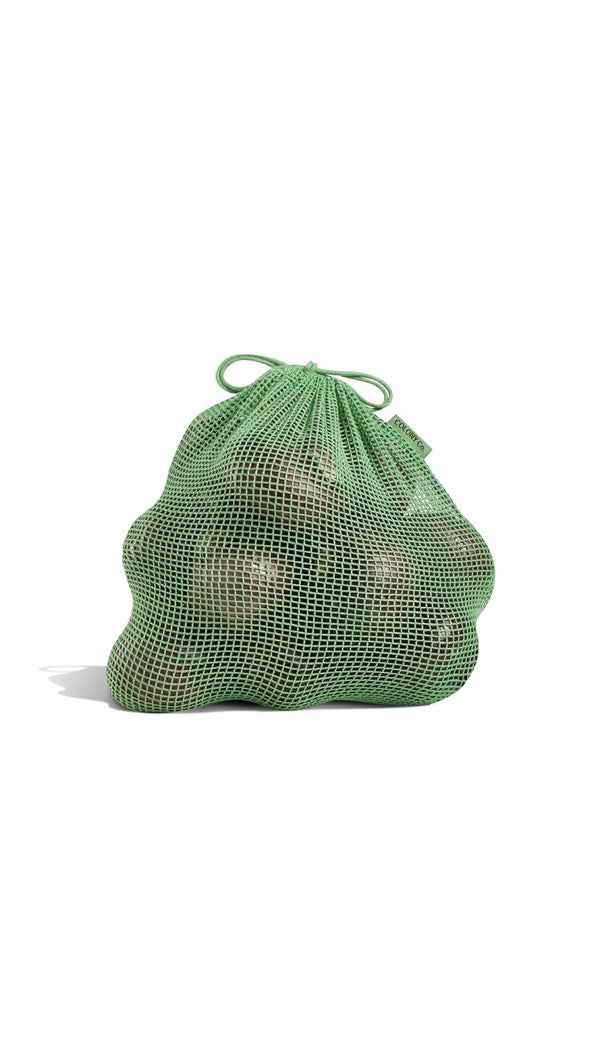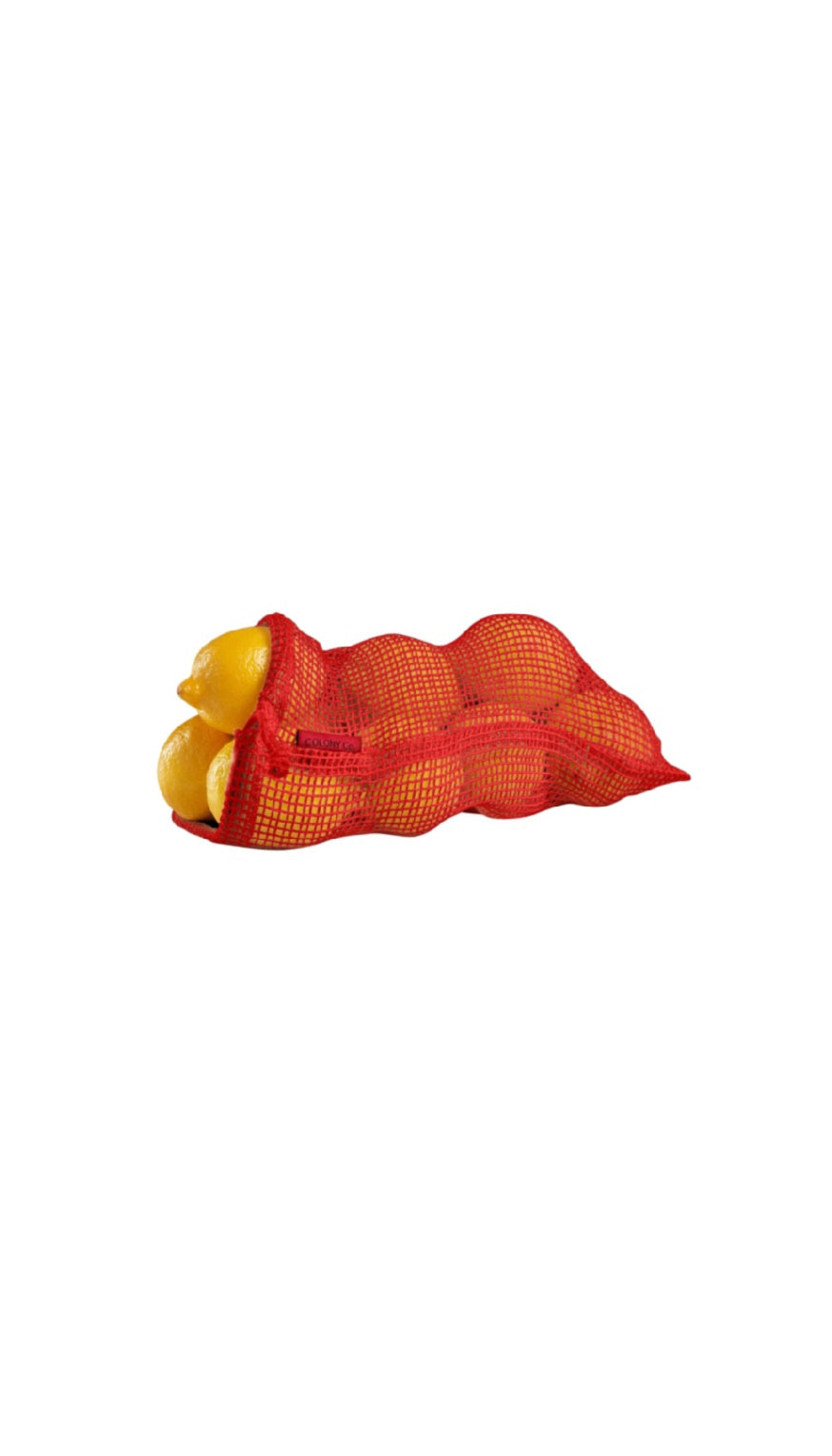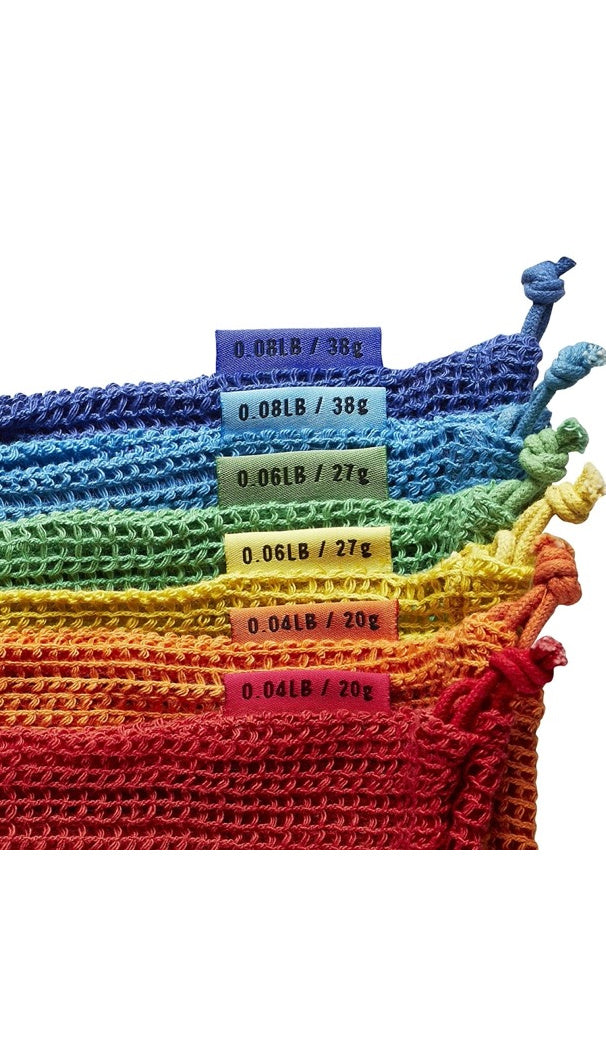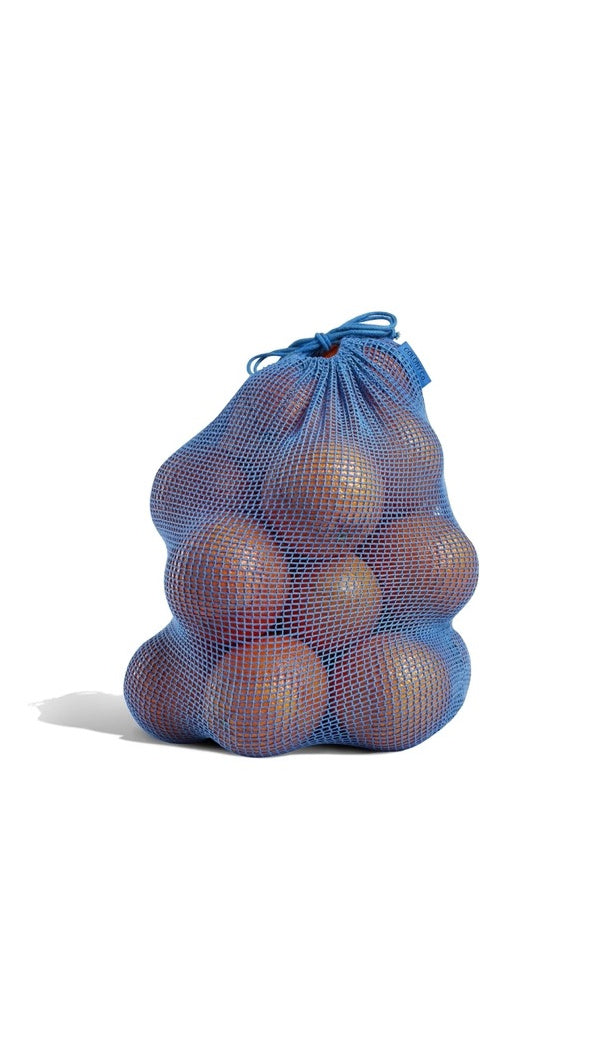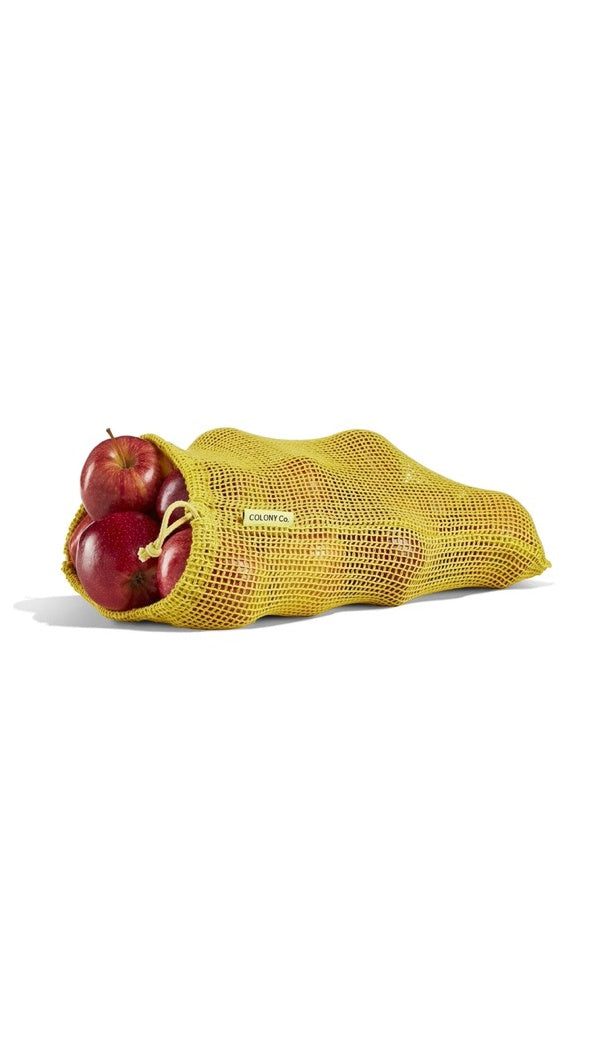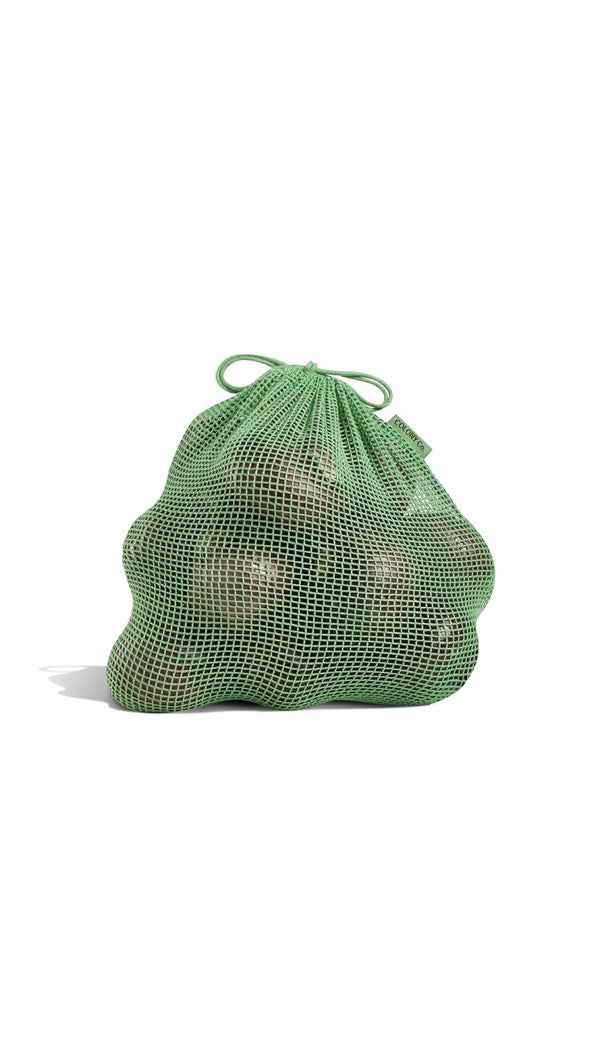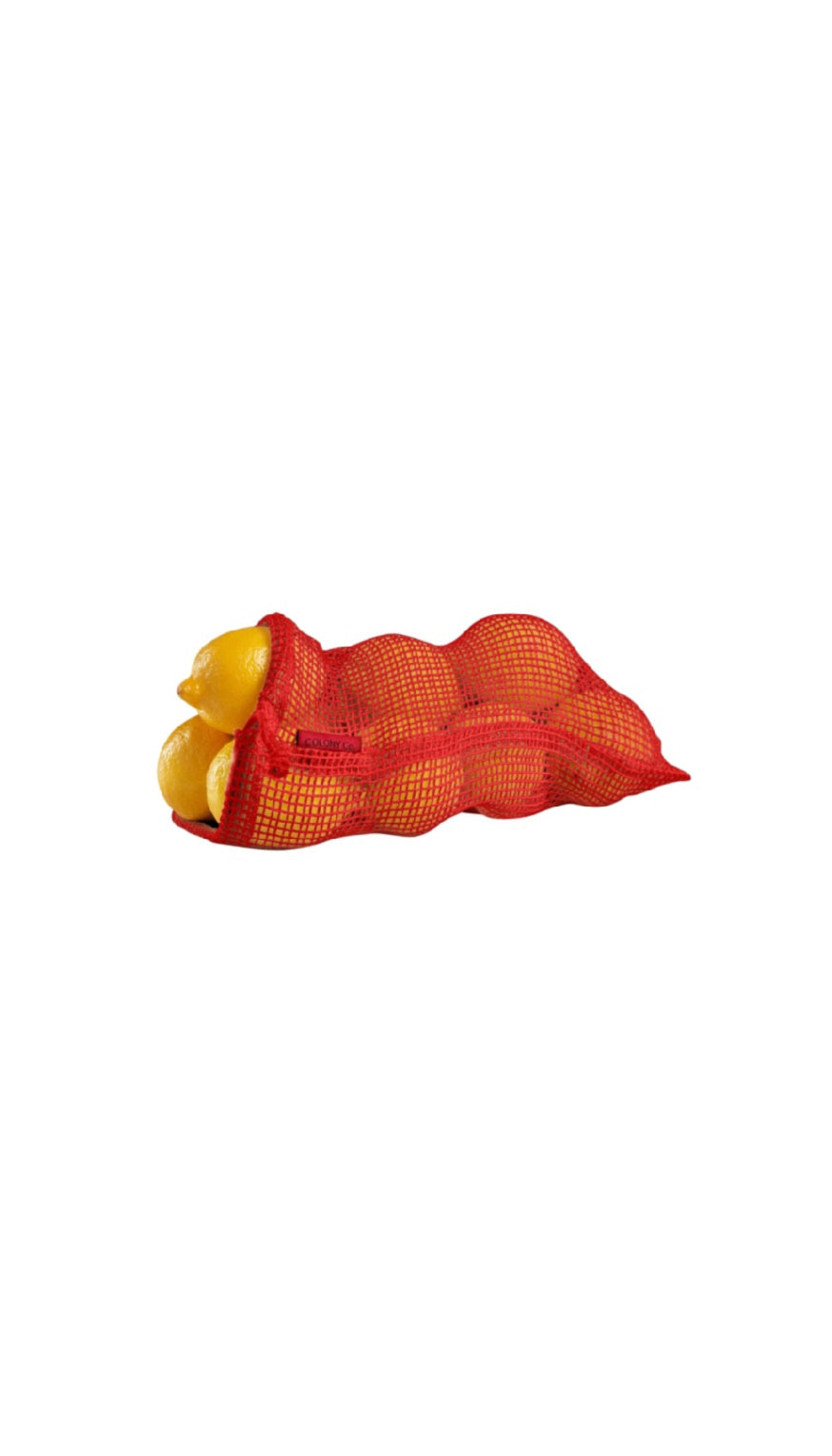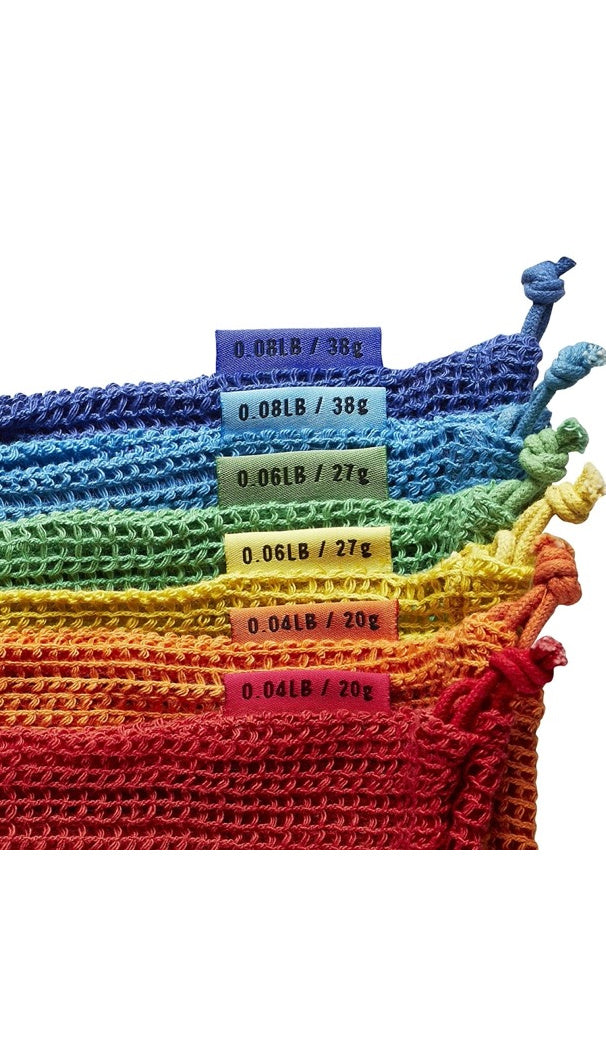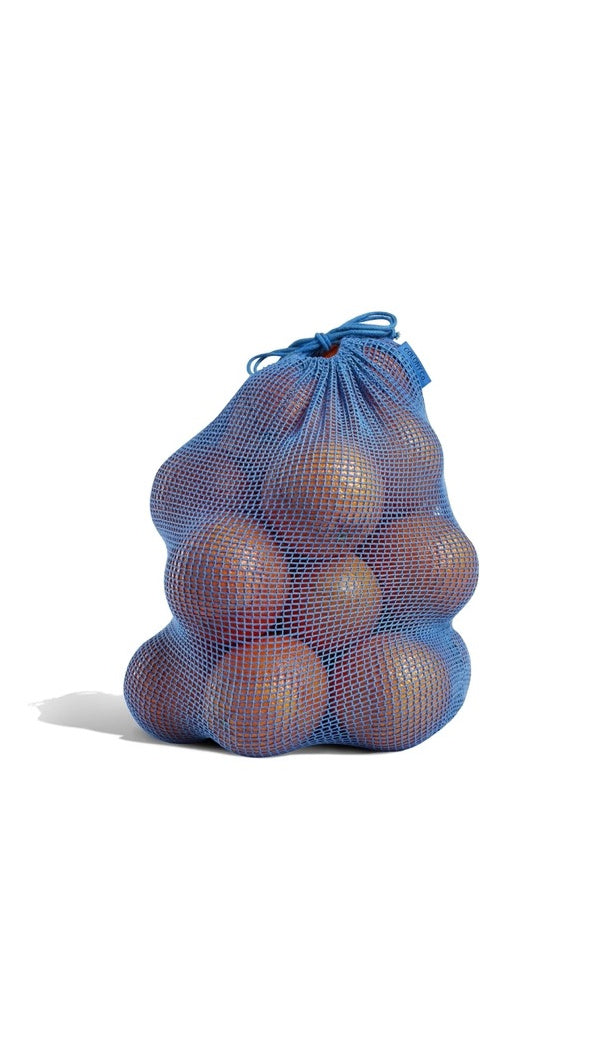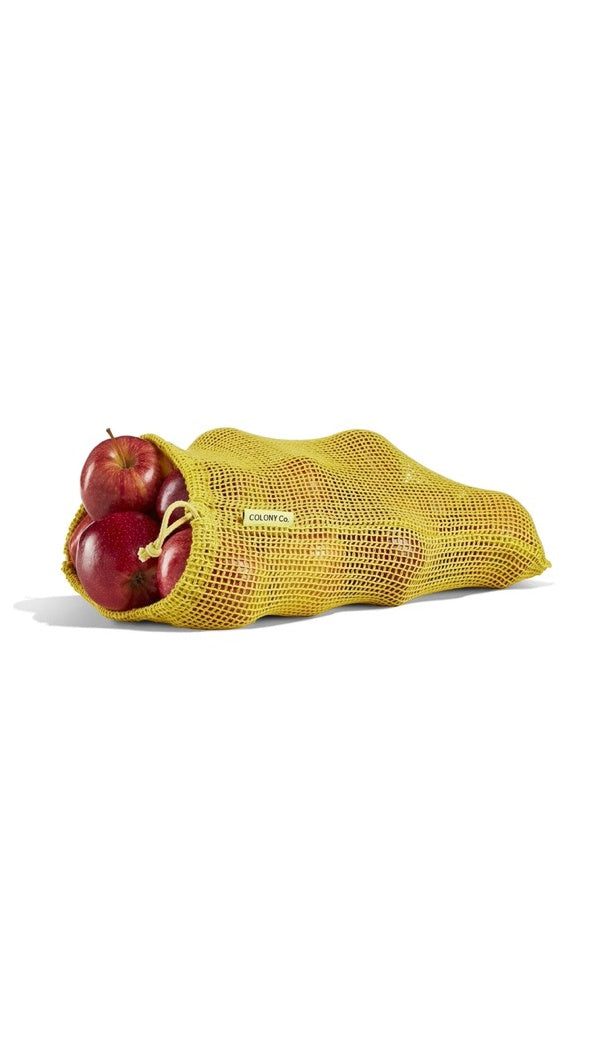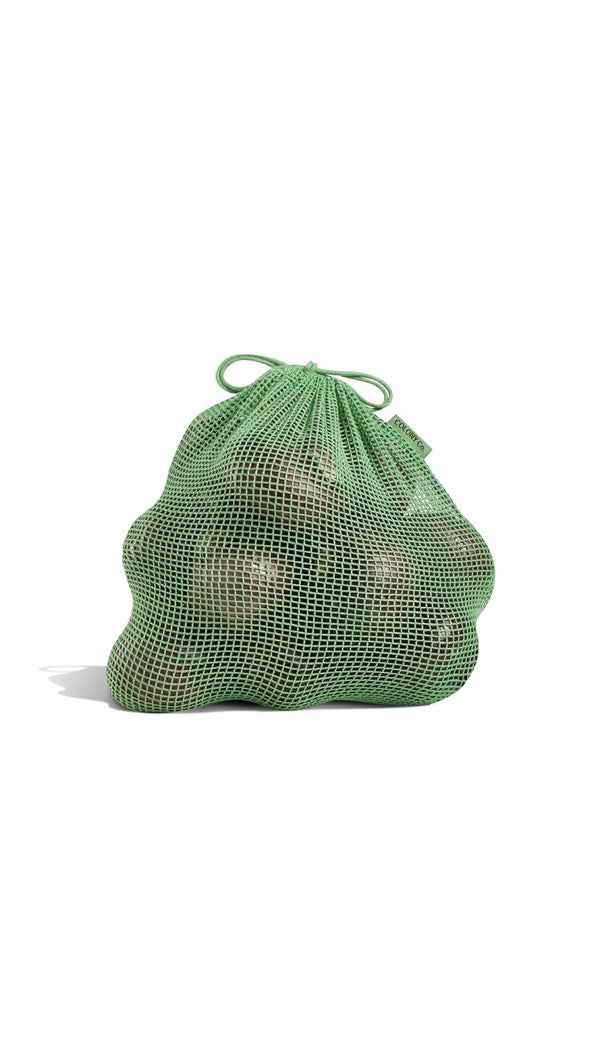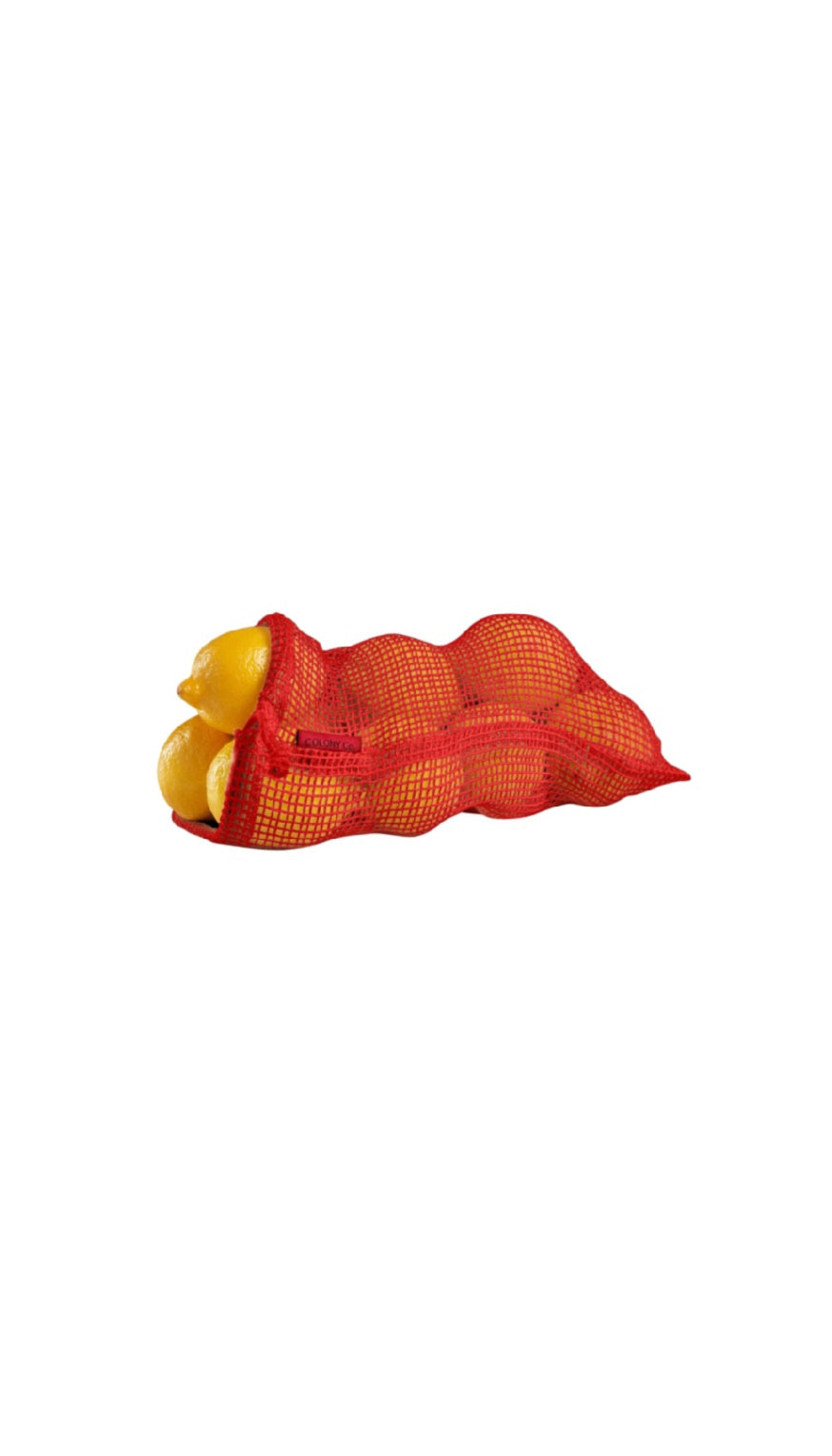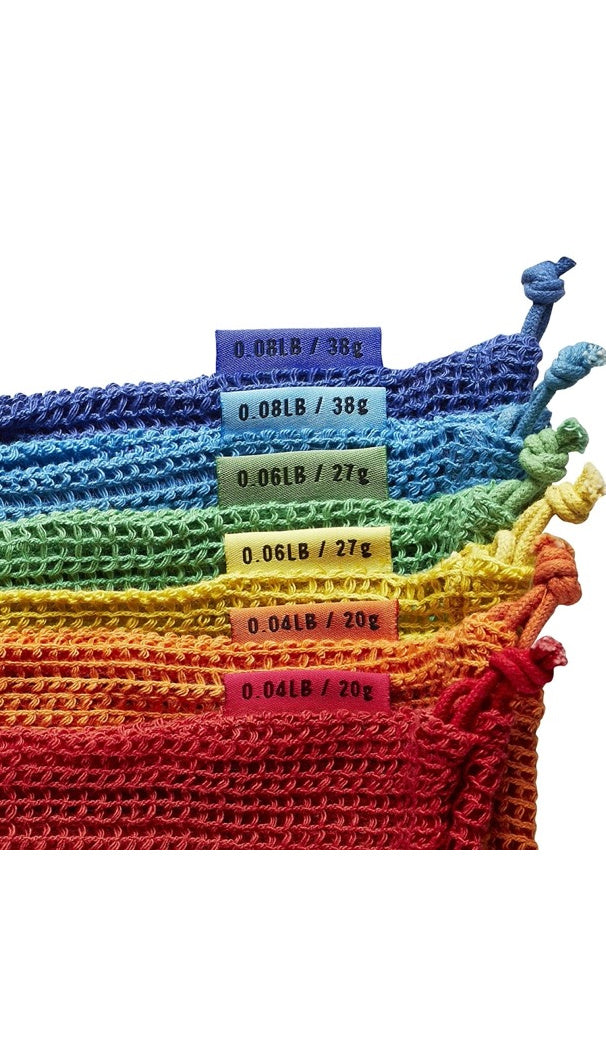 Reusable Produce Bags
Shop and store your produce sustainably and colourfully with these reusable mesh bags. 
Details:
large measures : 17" x 12"
medium measures : 13" x 12"
small measures : 12" x 8" 
tare weight is printed on the back of the exterior label so the cashier can easily find it and deduct from your purchase

the tare is given in both English and metric units so our bags can be used anywhere in the world

these bags are built to last with durable materials and quality stitching

double drawstring closure makes certain the bag remains closed

machine washable in cold water / hang to dry

standard (G.O.T.S.) which certifies all working conditions to be safe, healthy and humane, throughout all steps of production, from farm to factory.