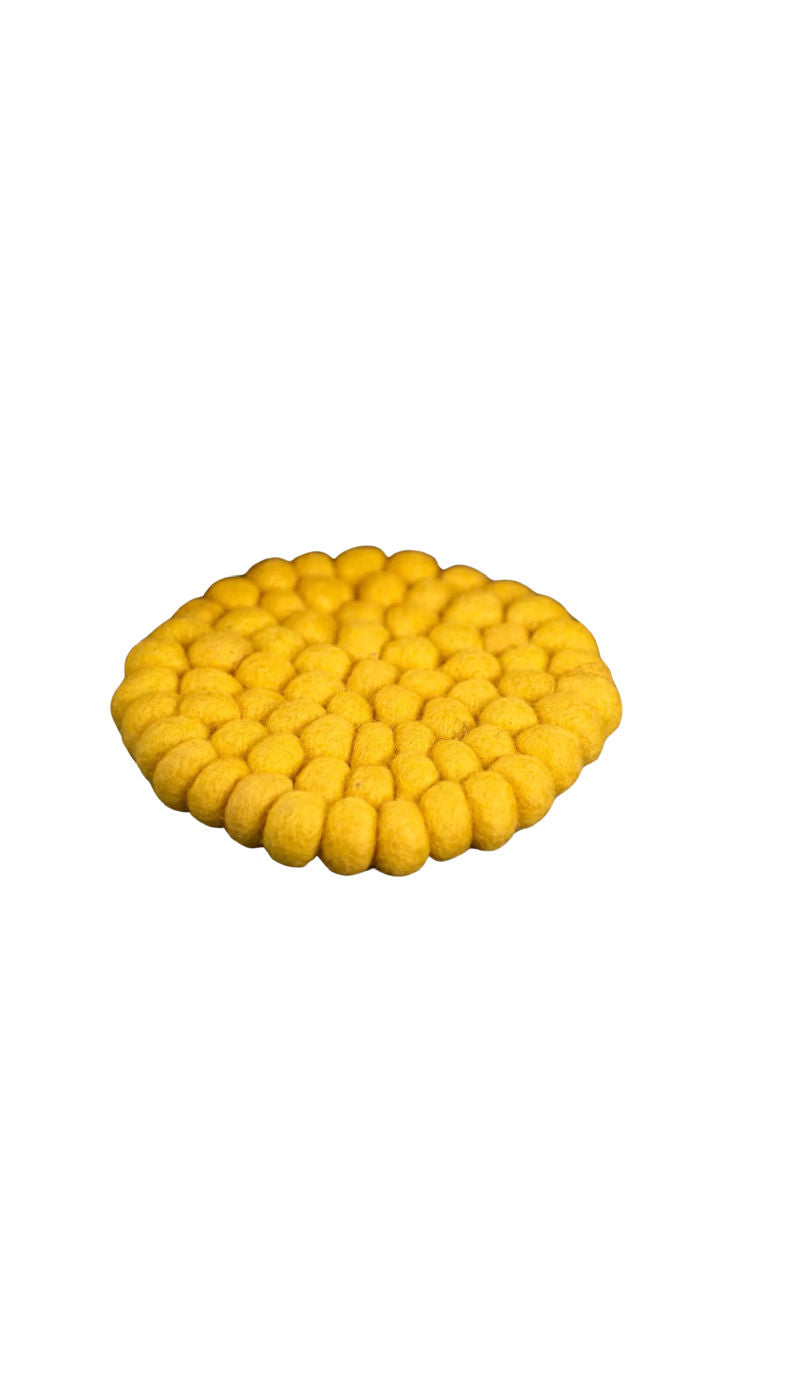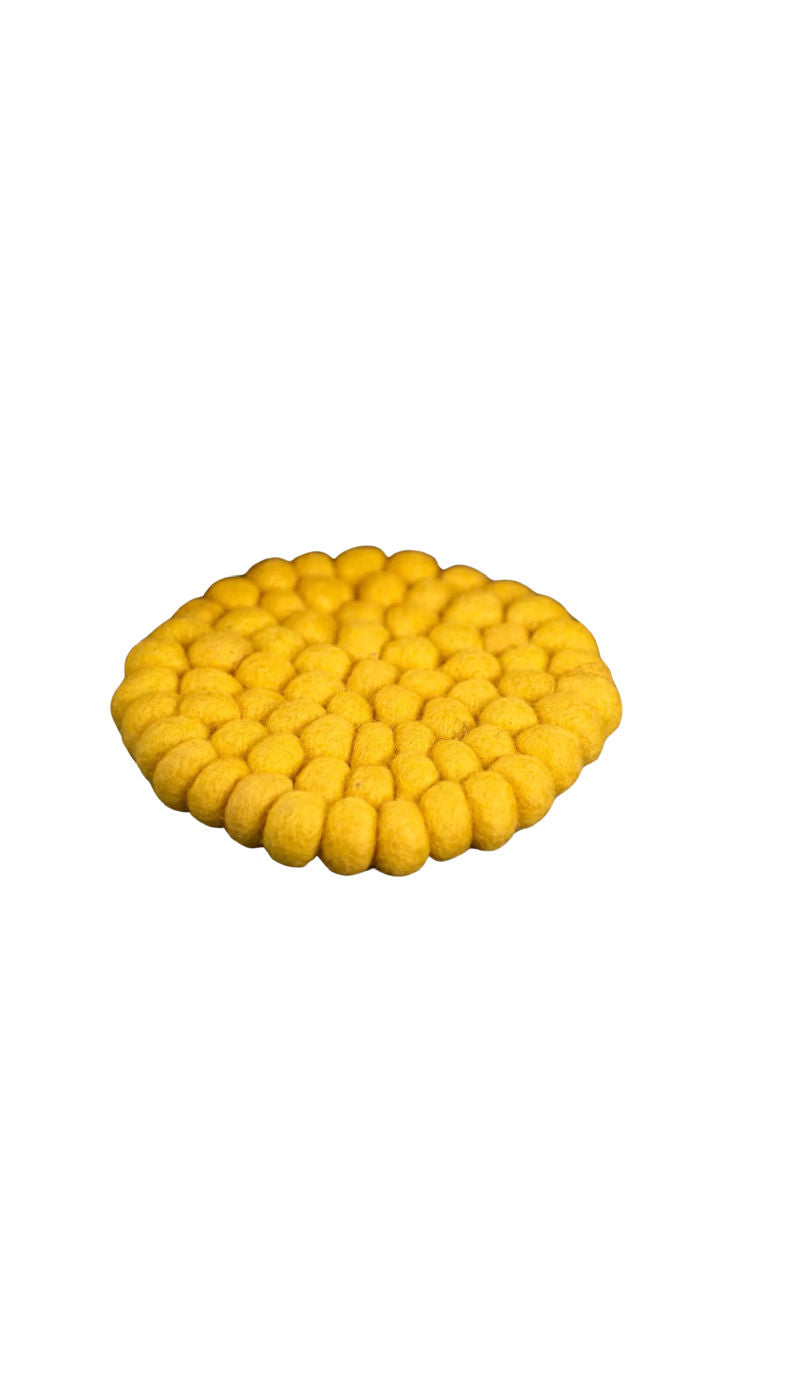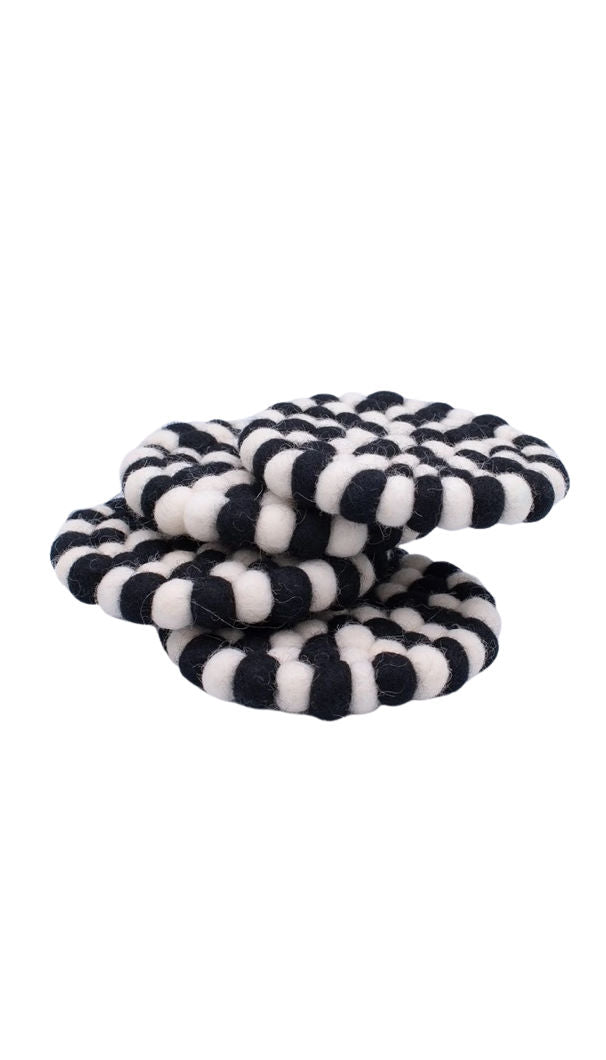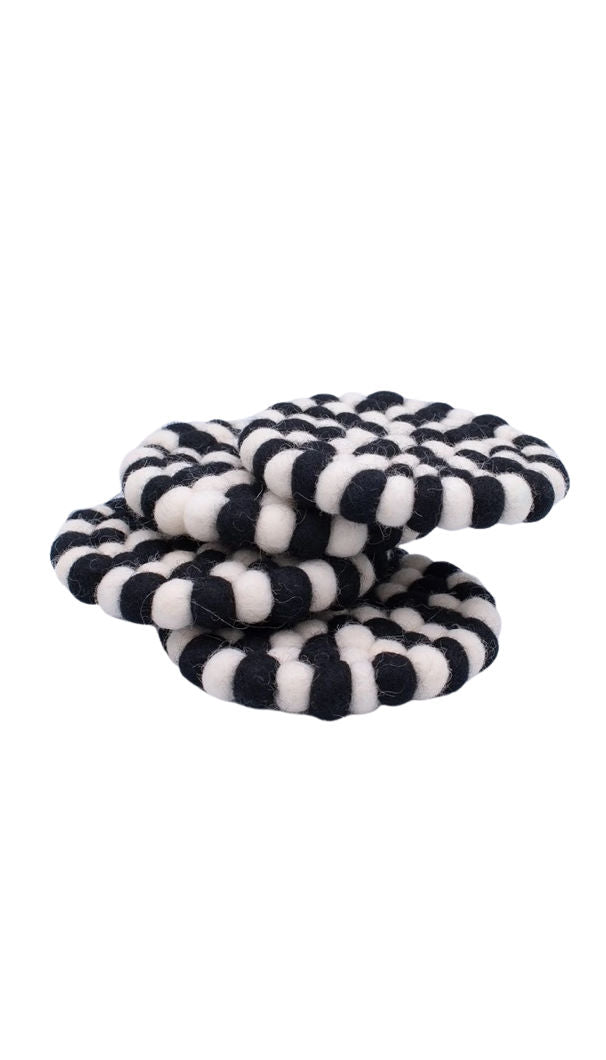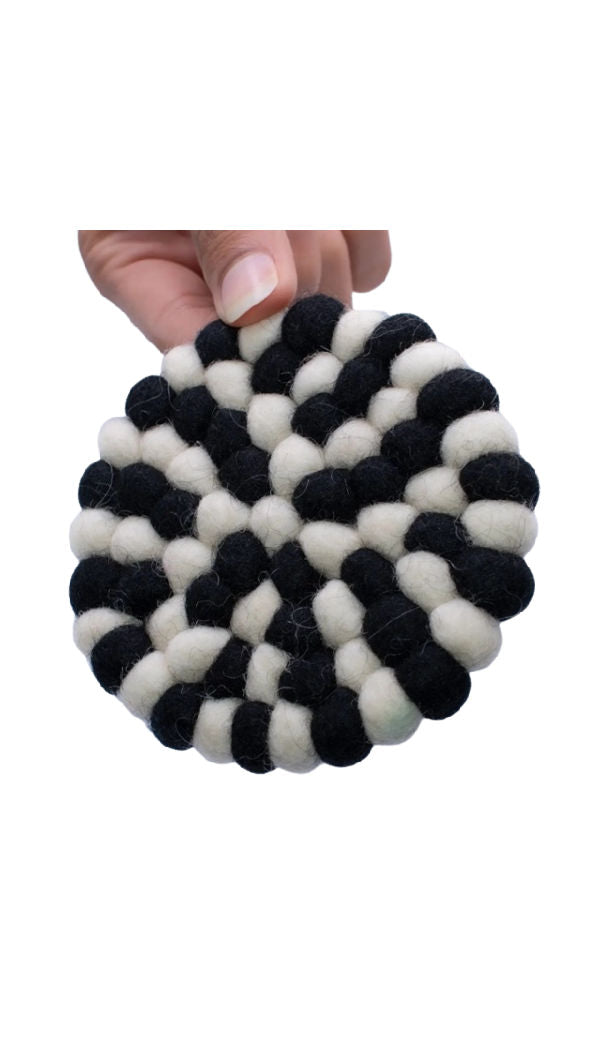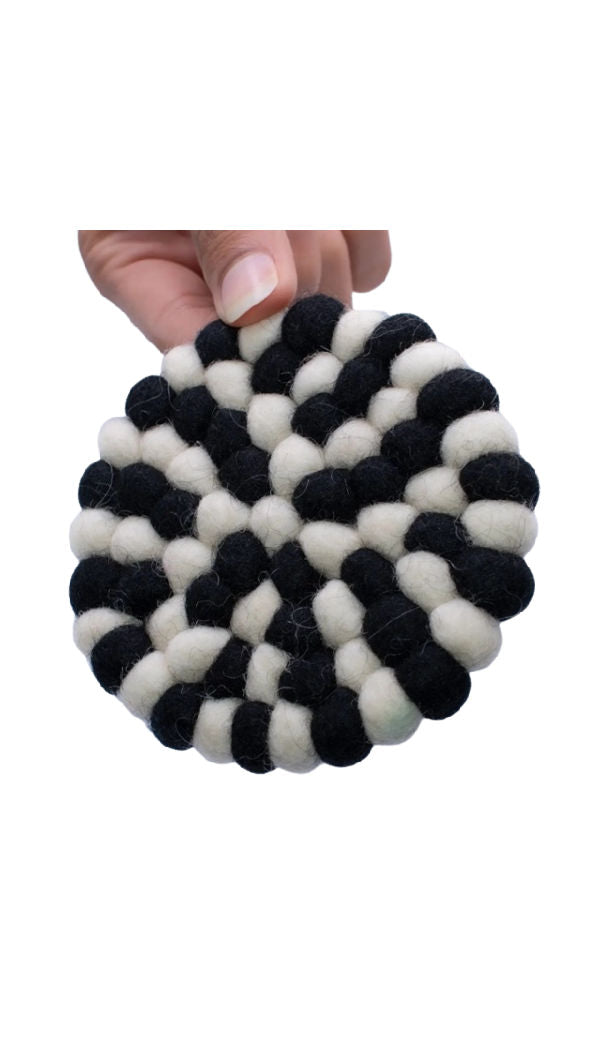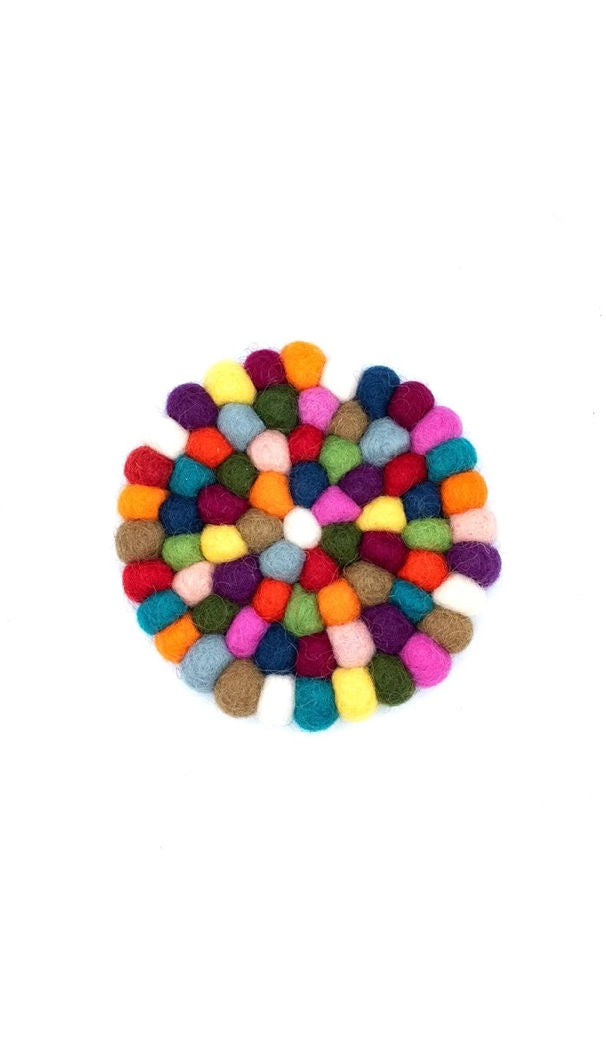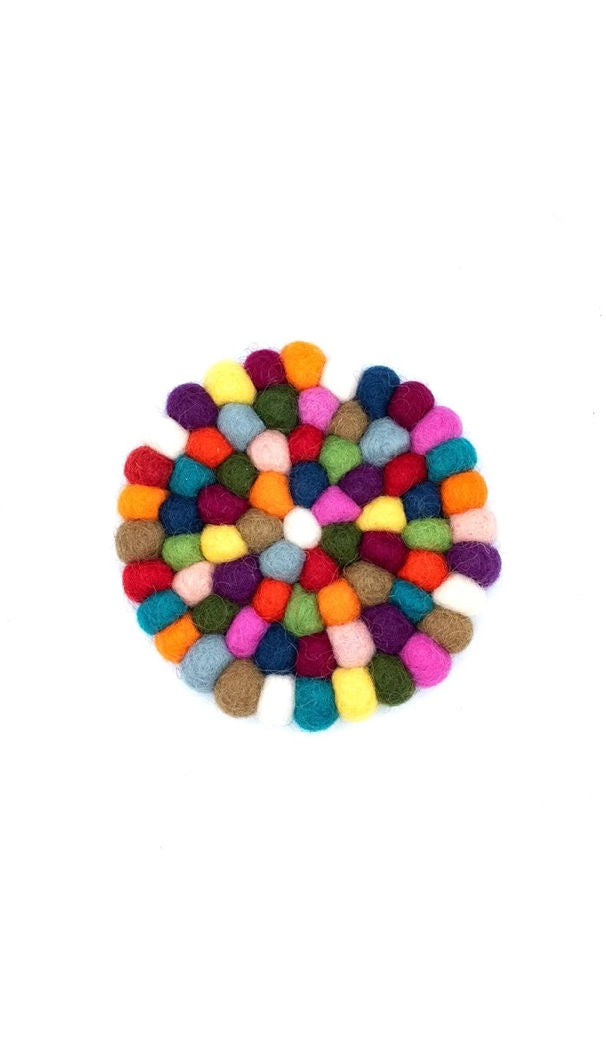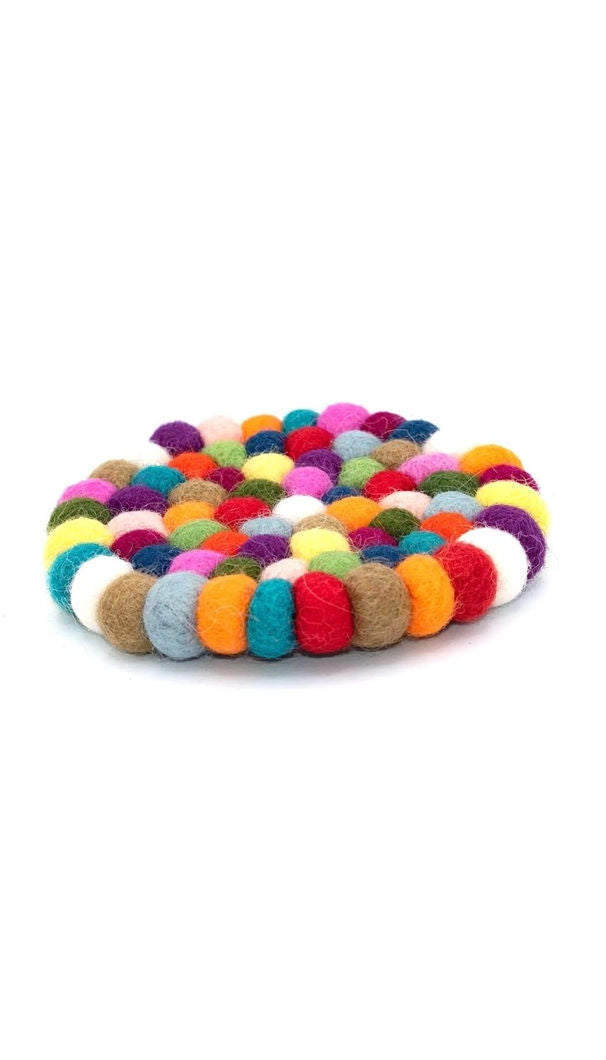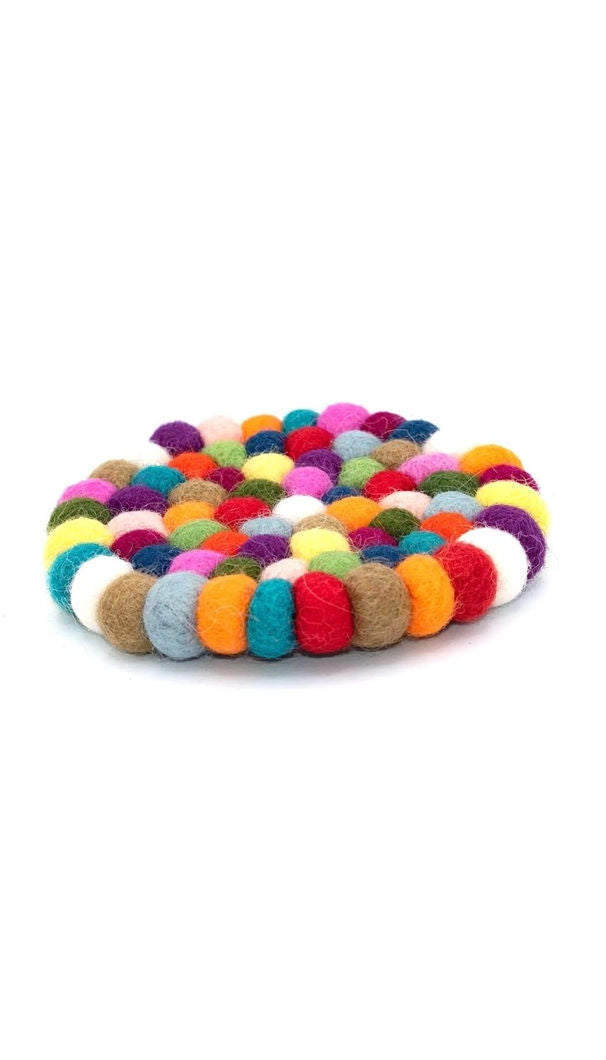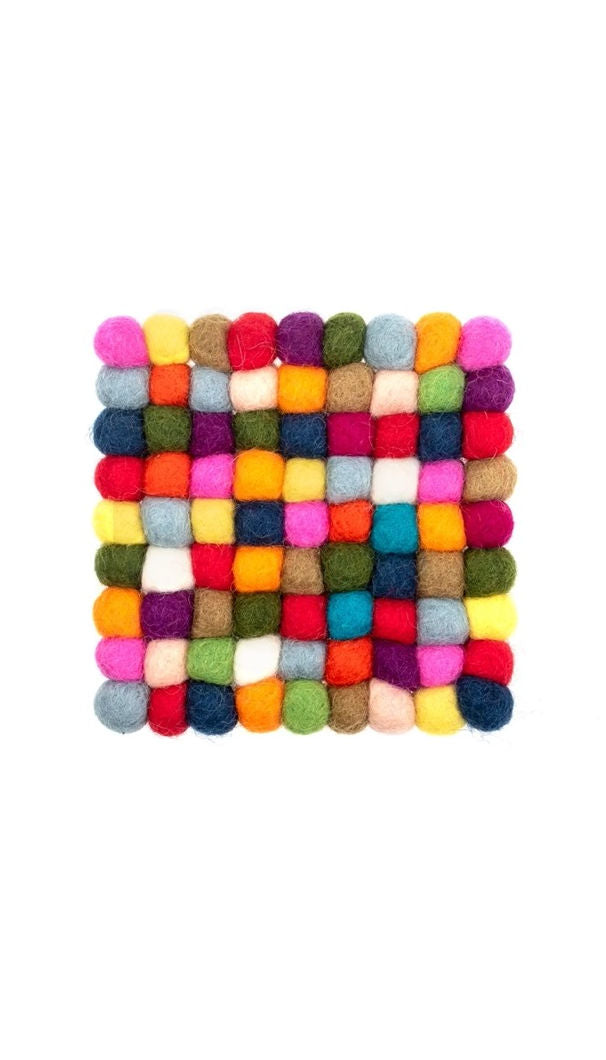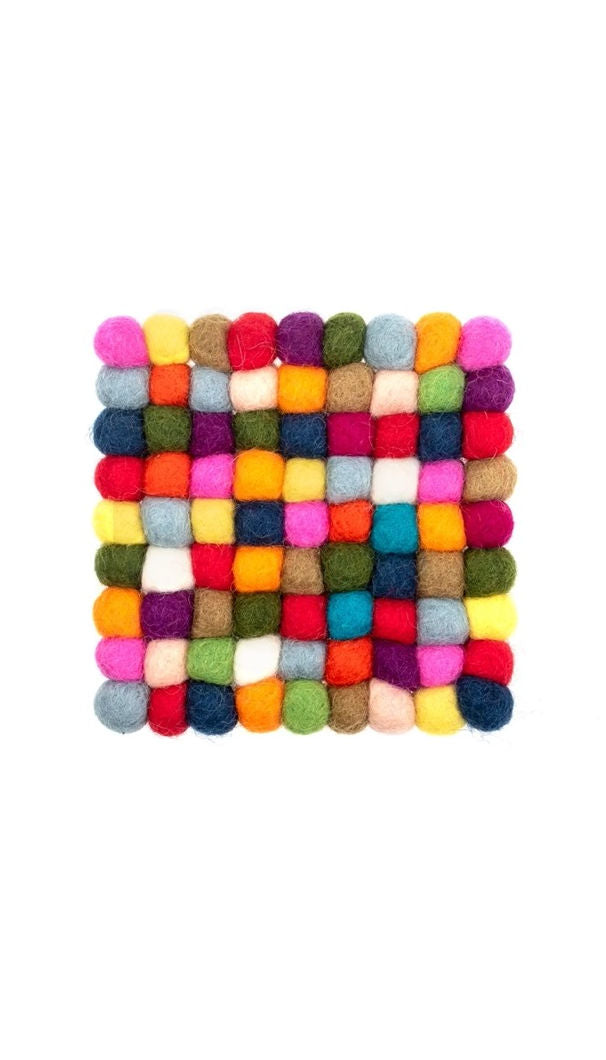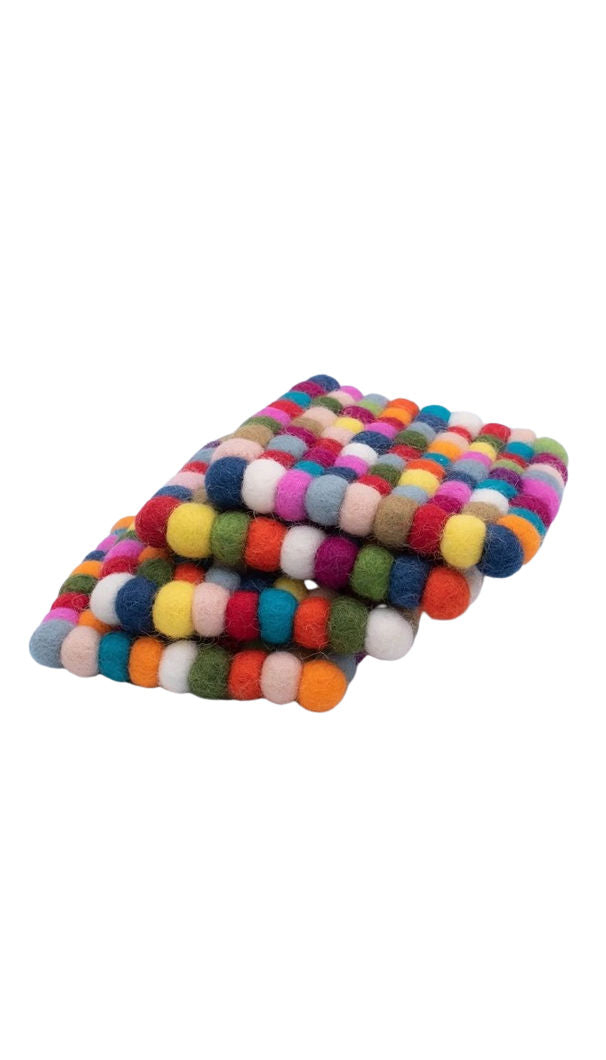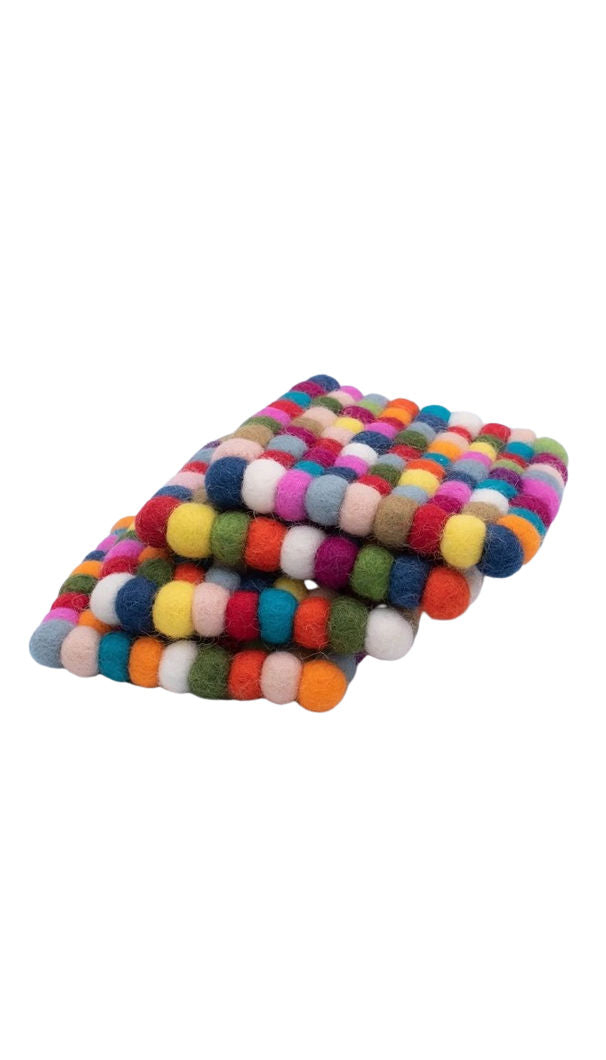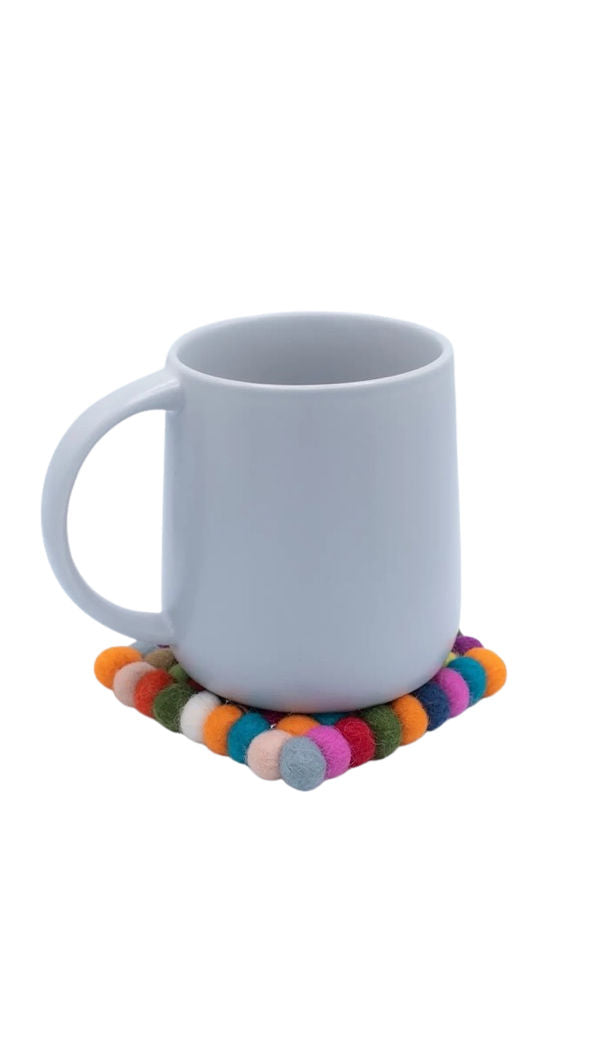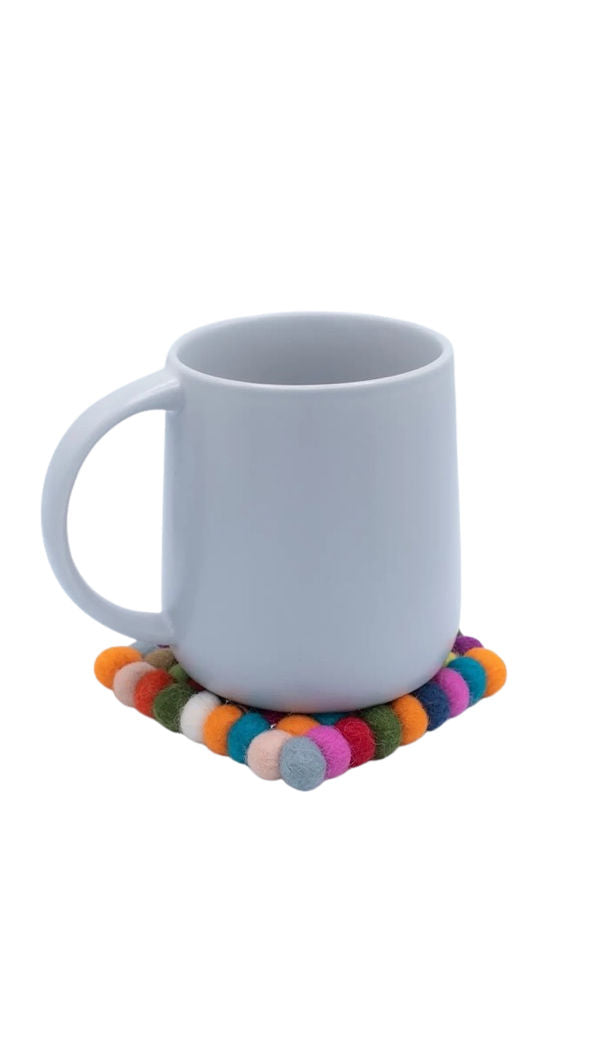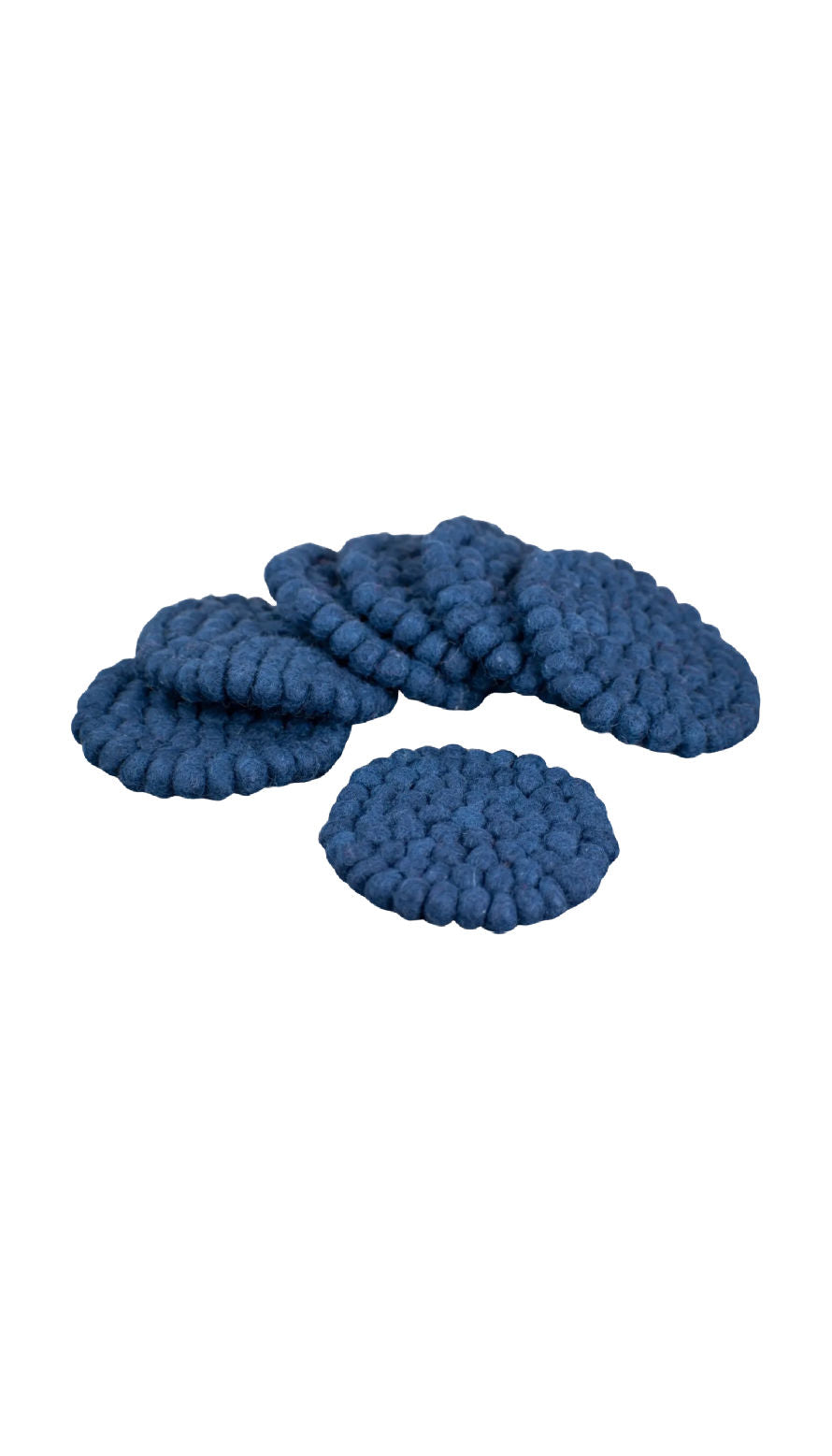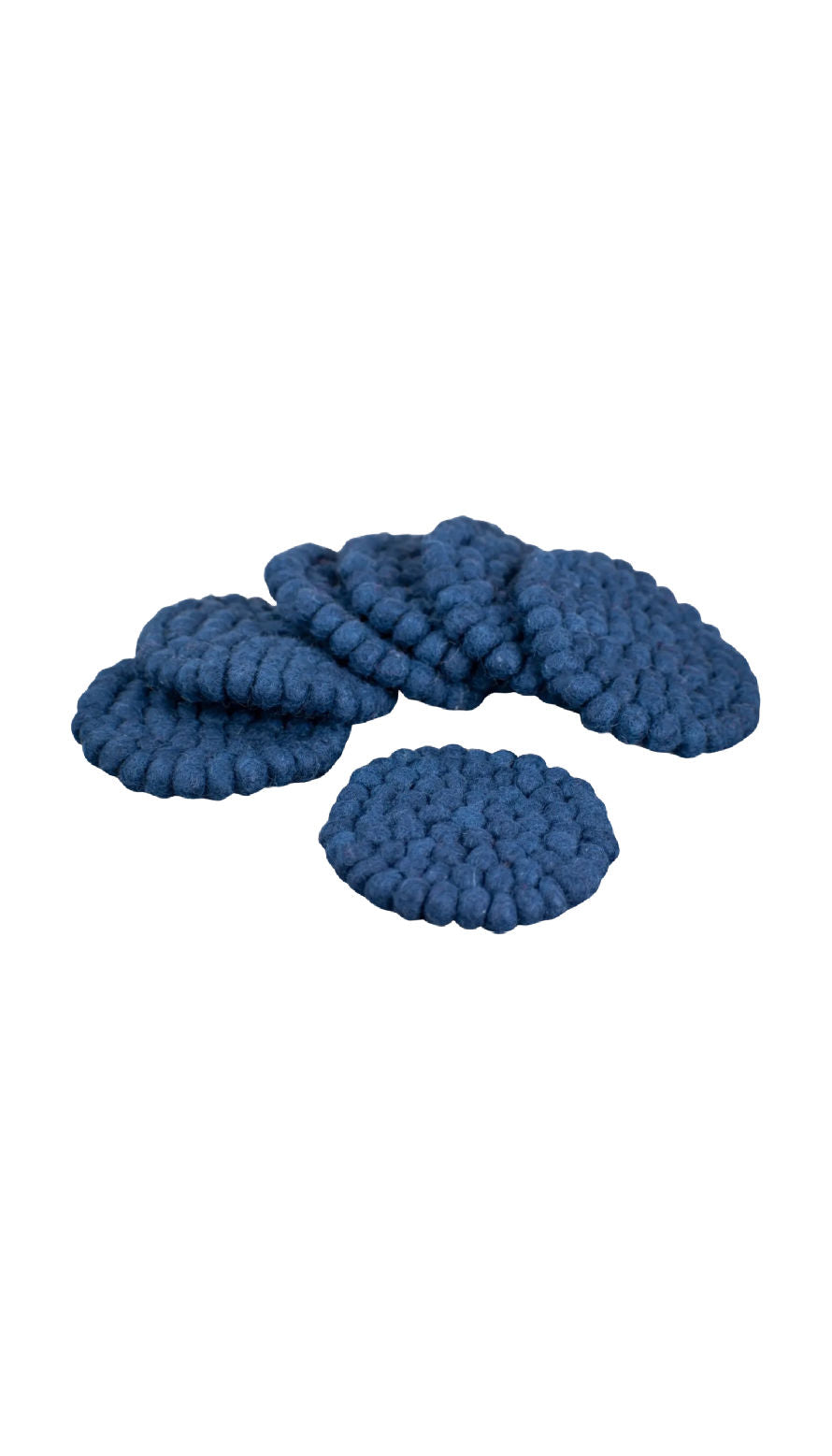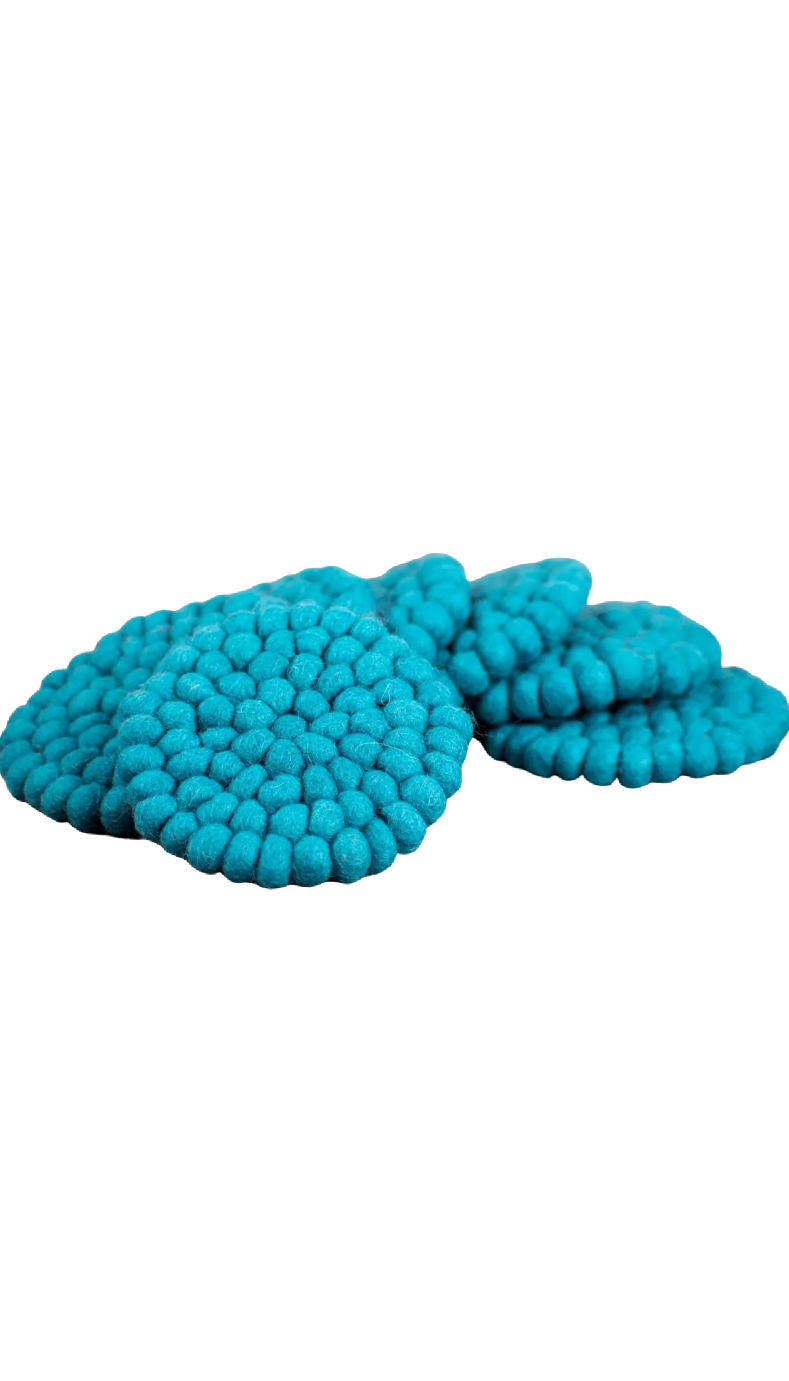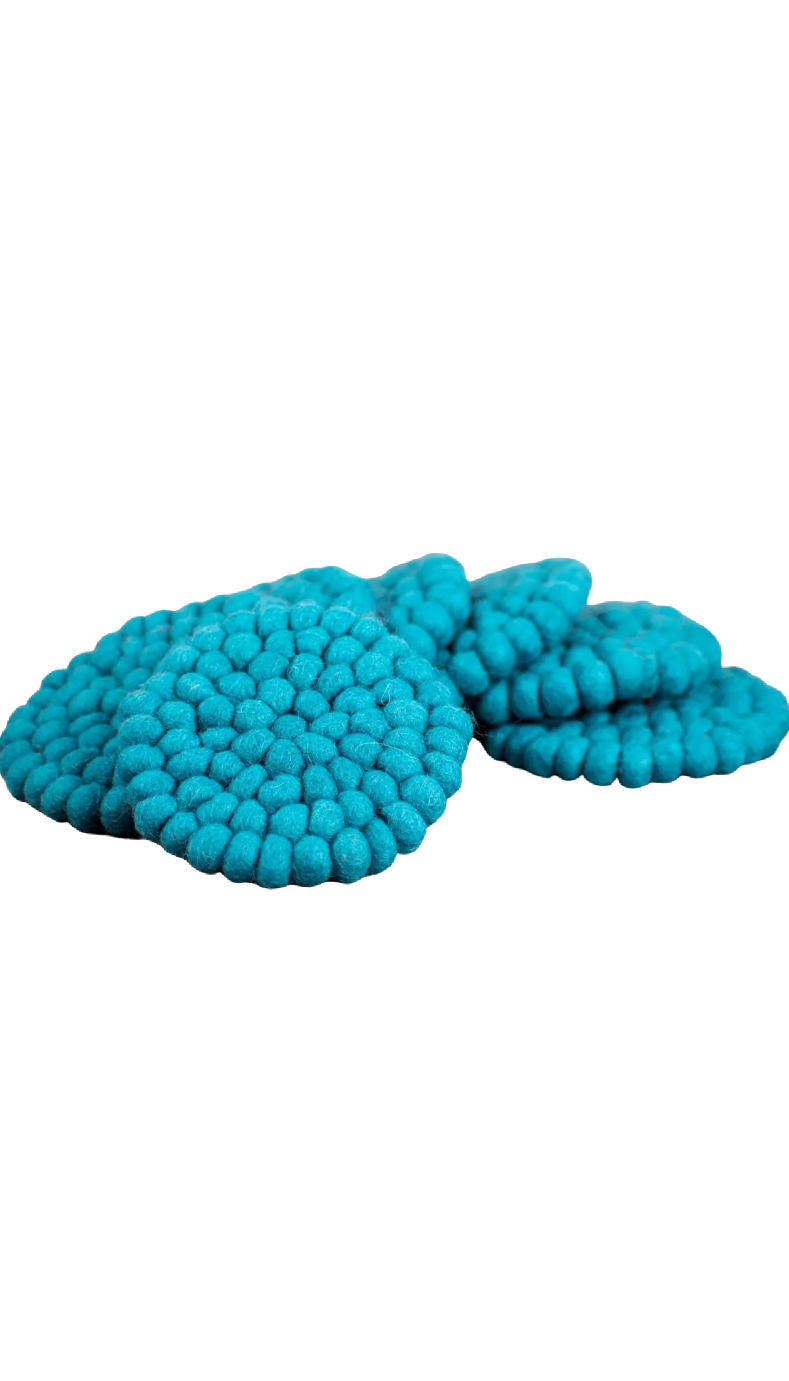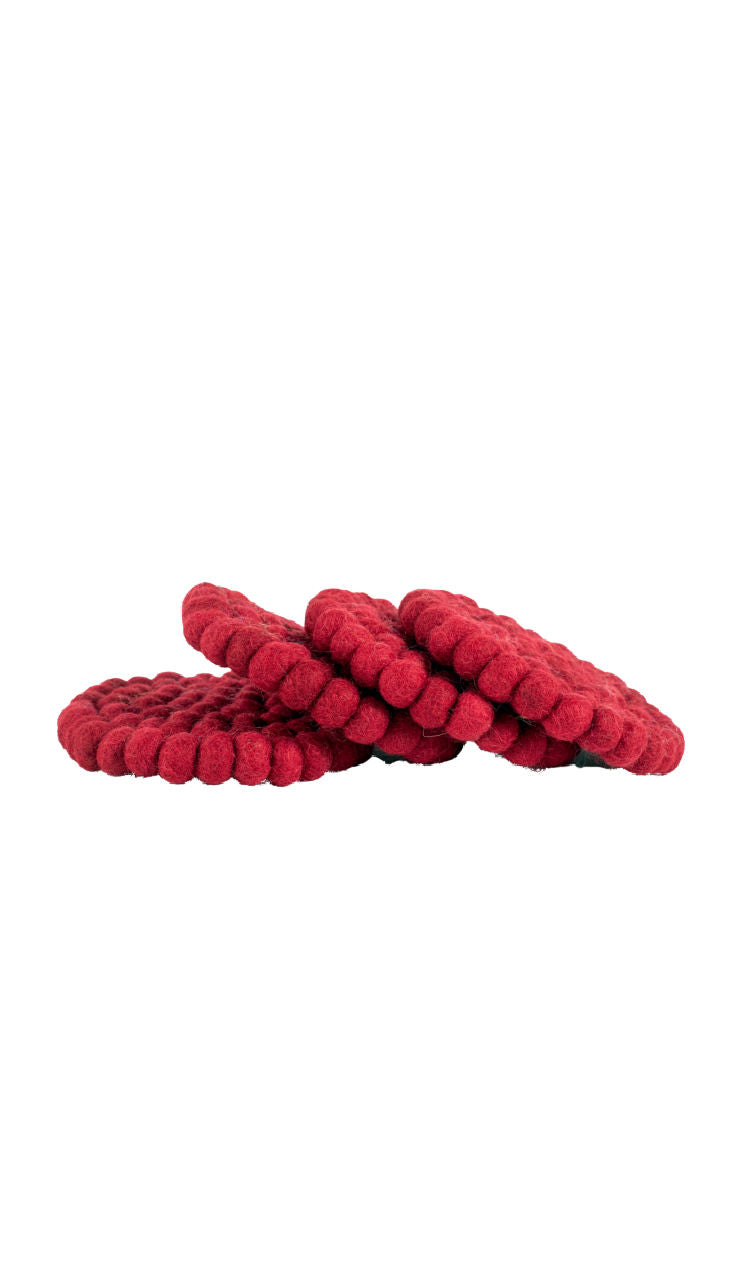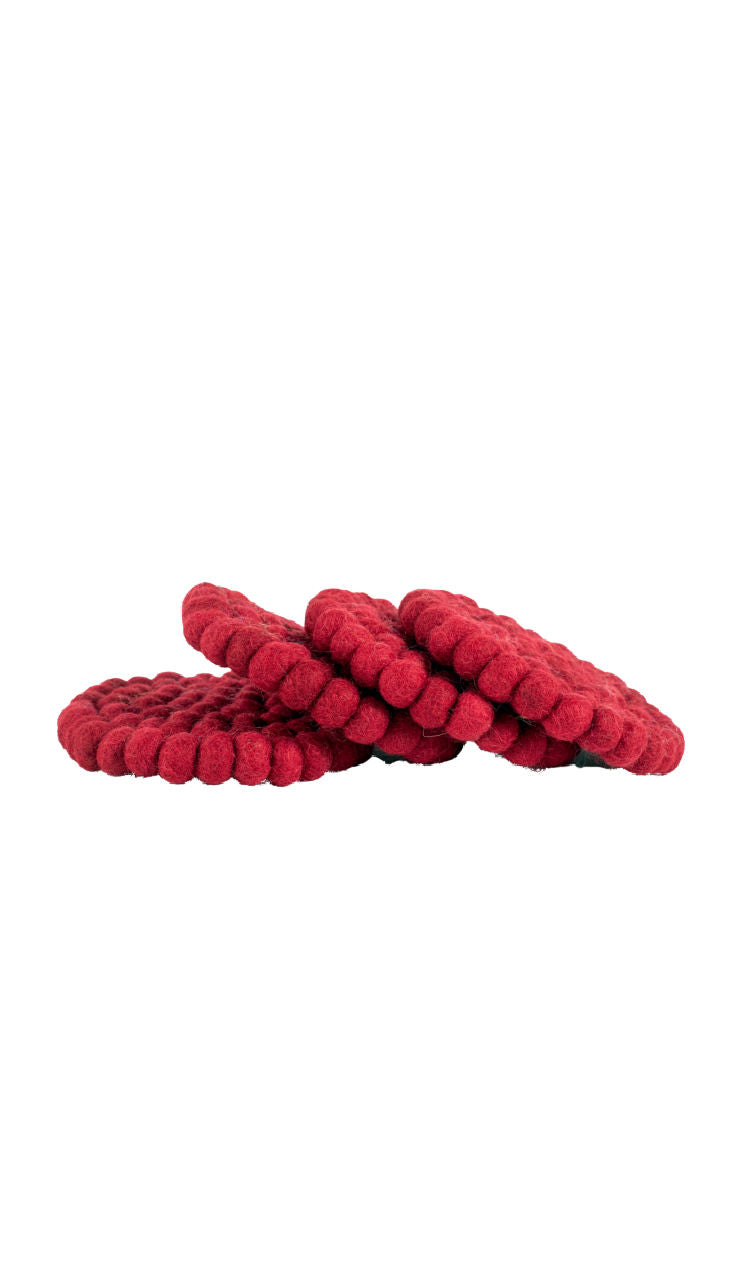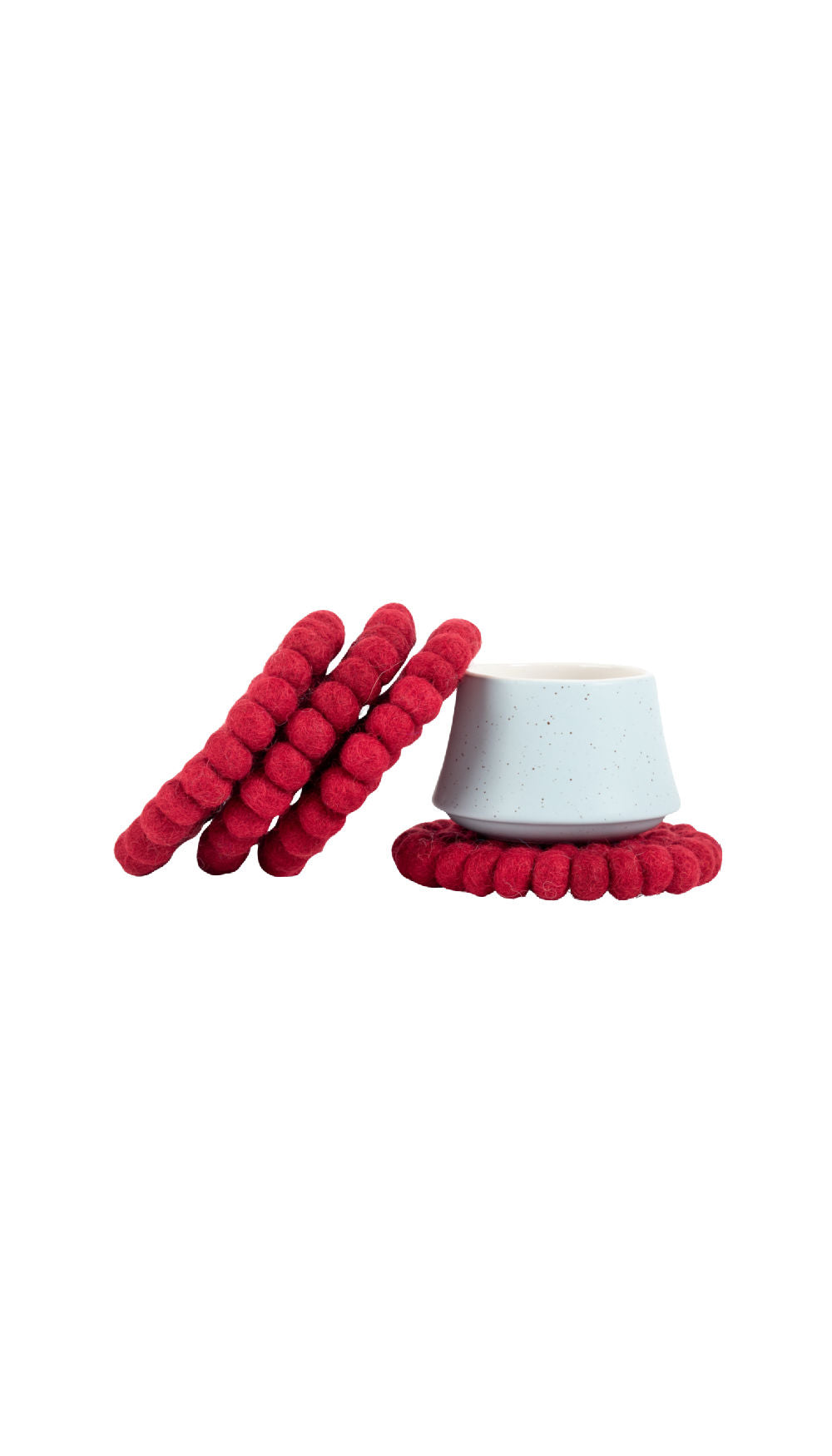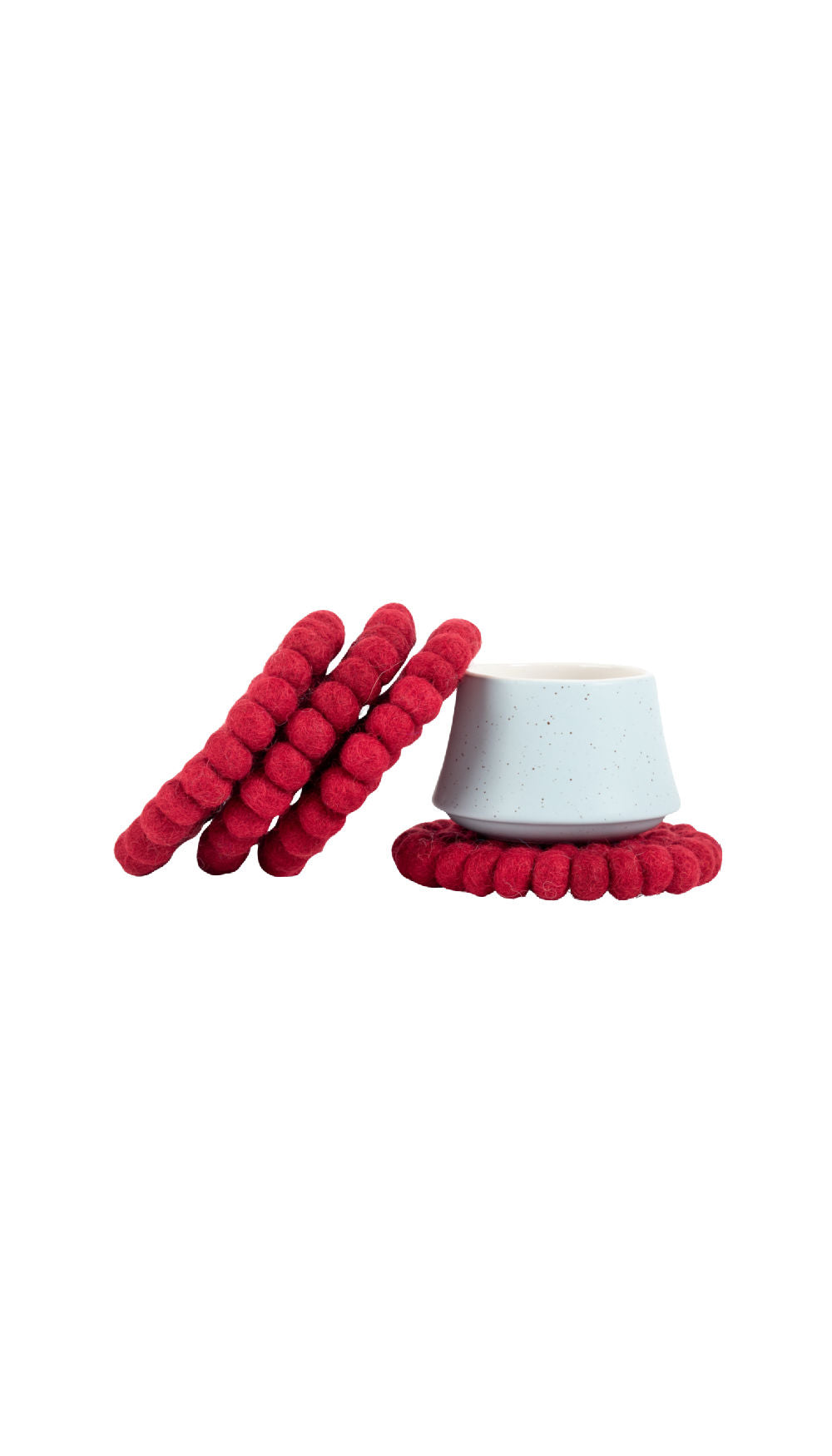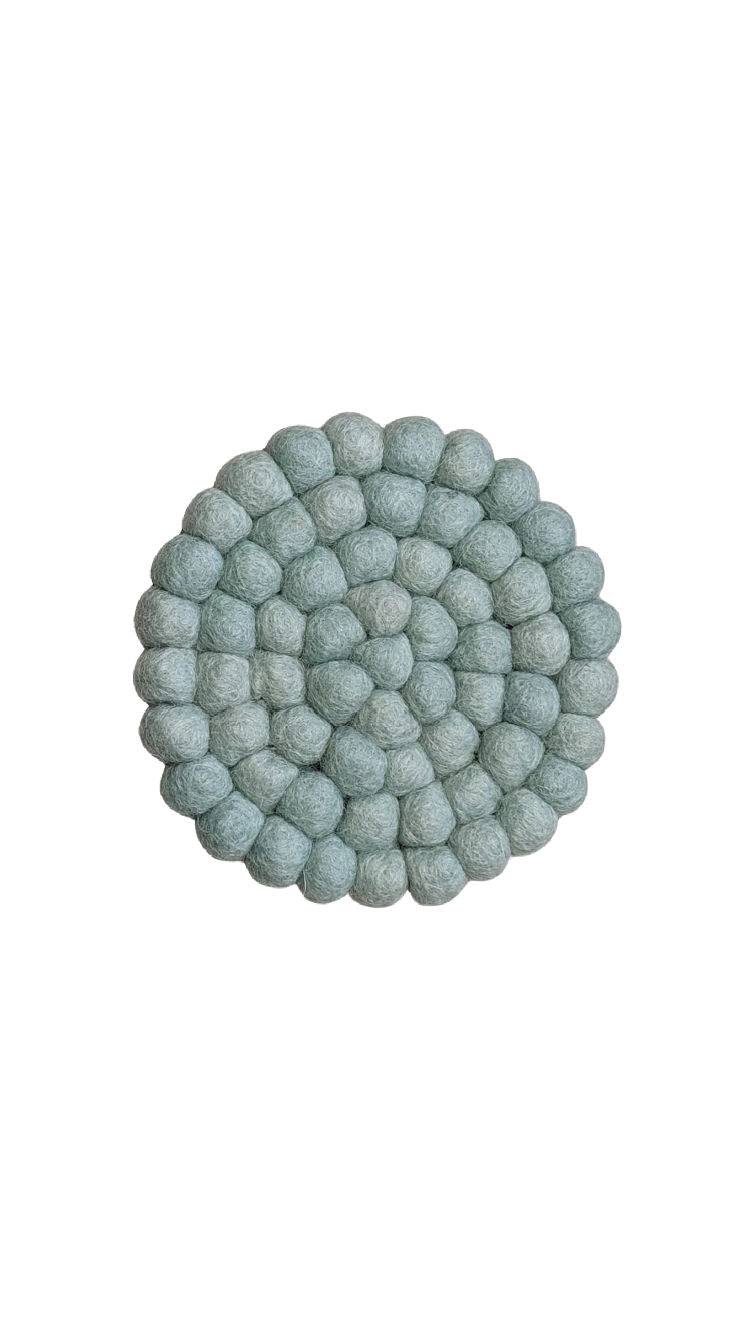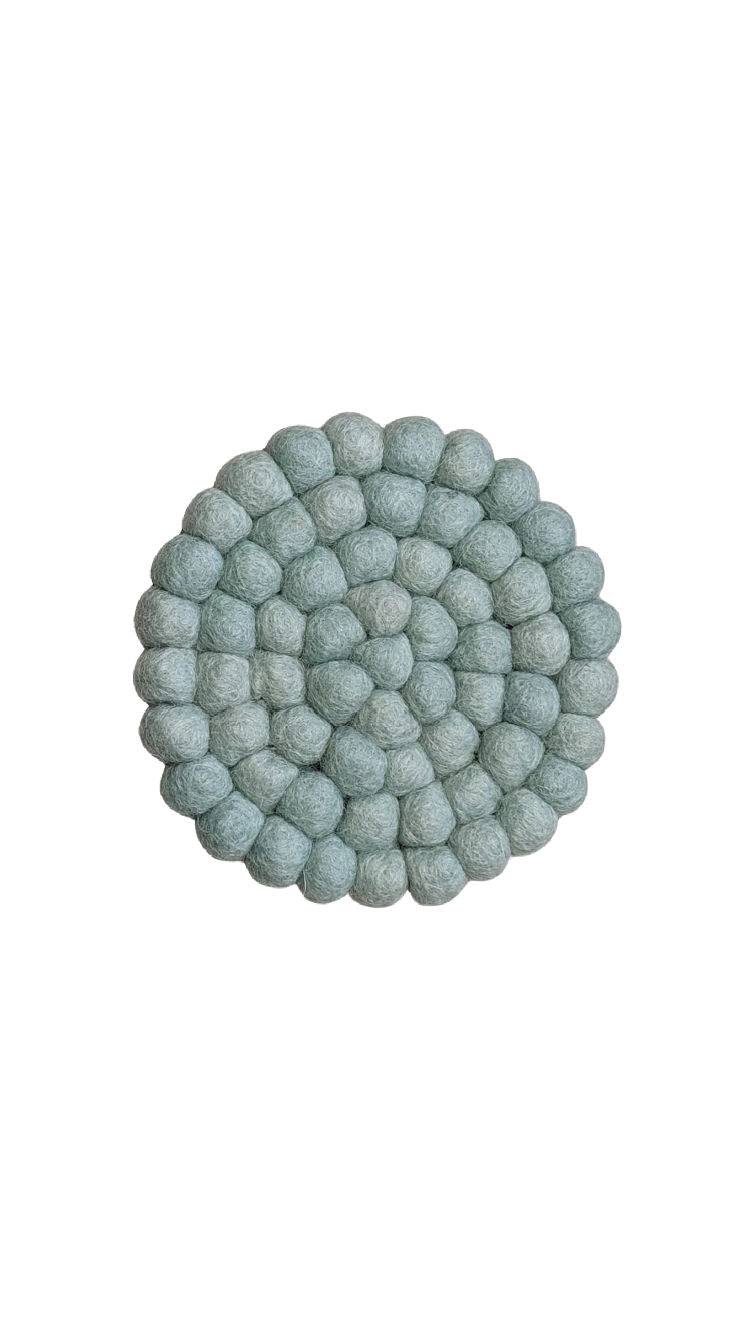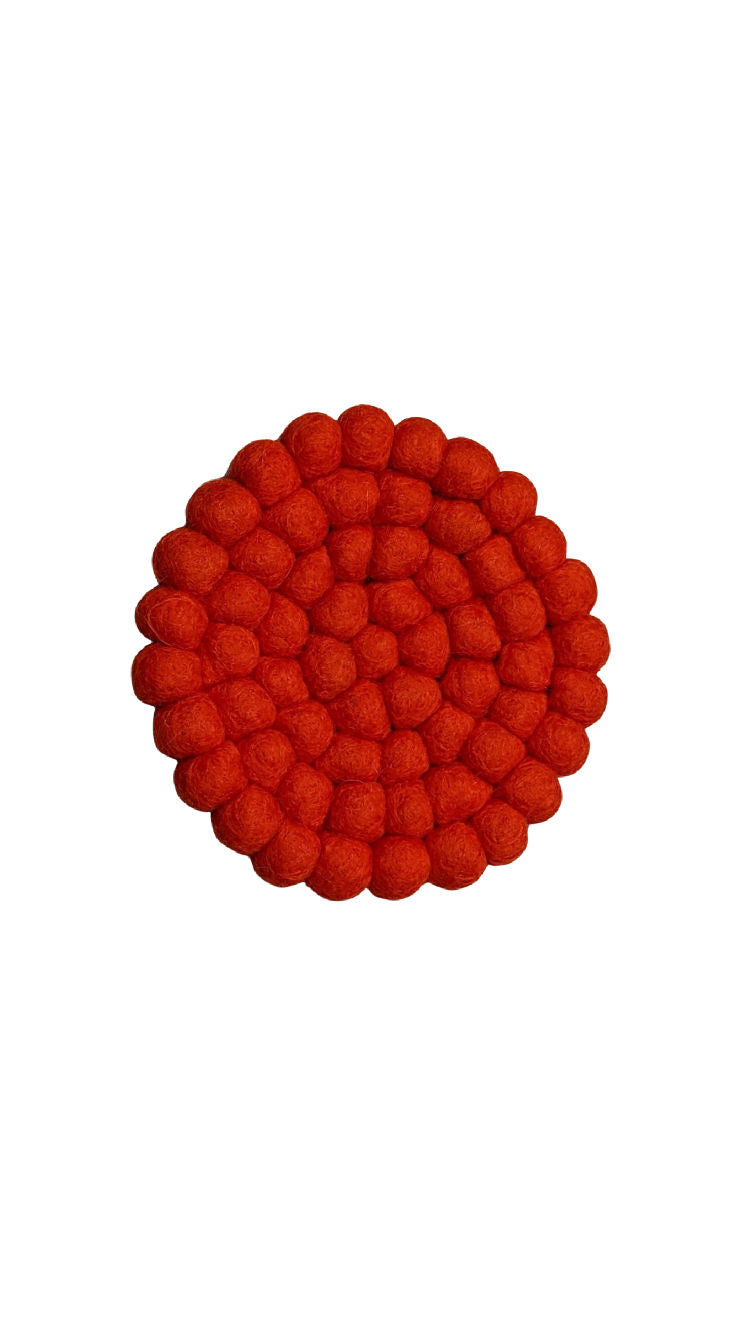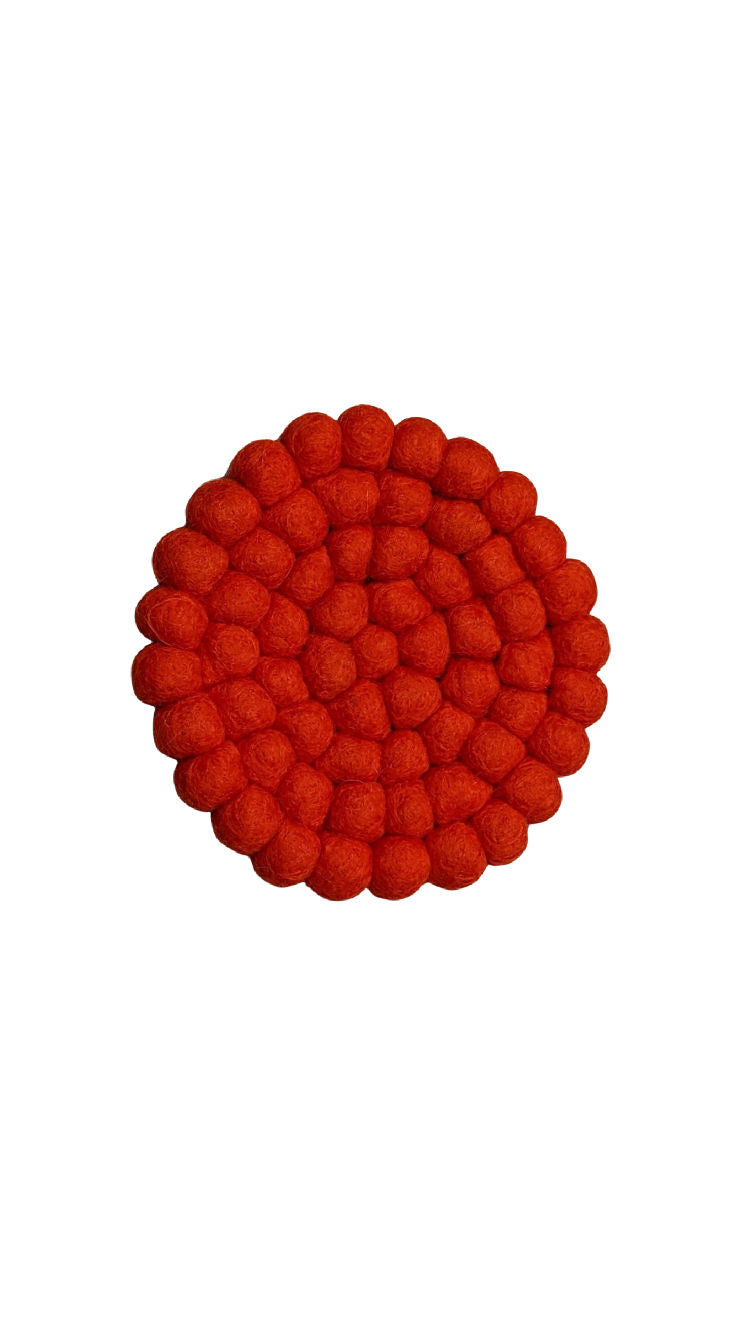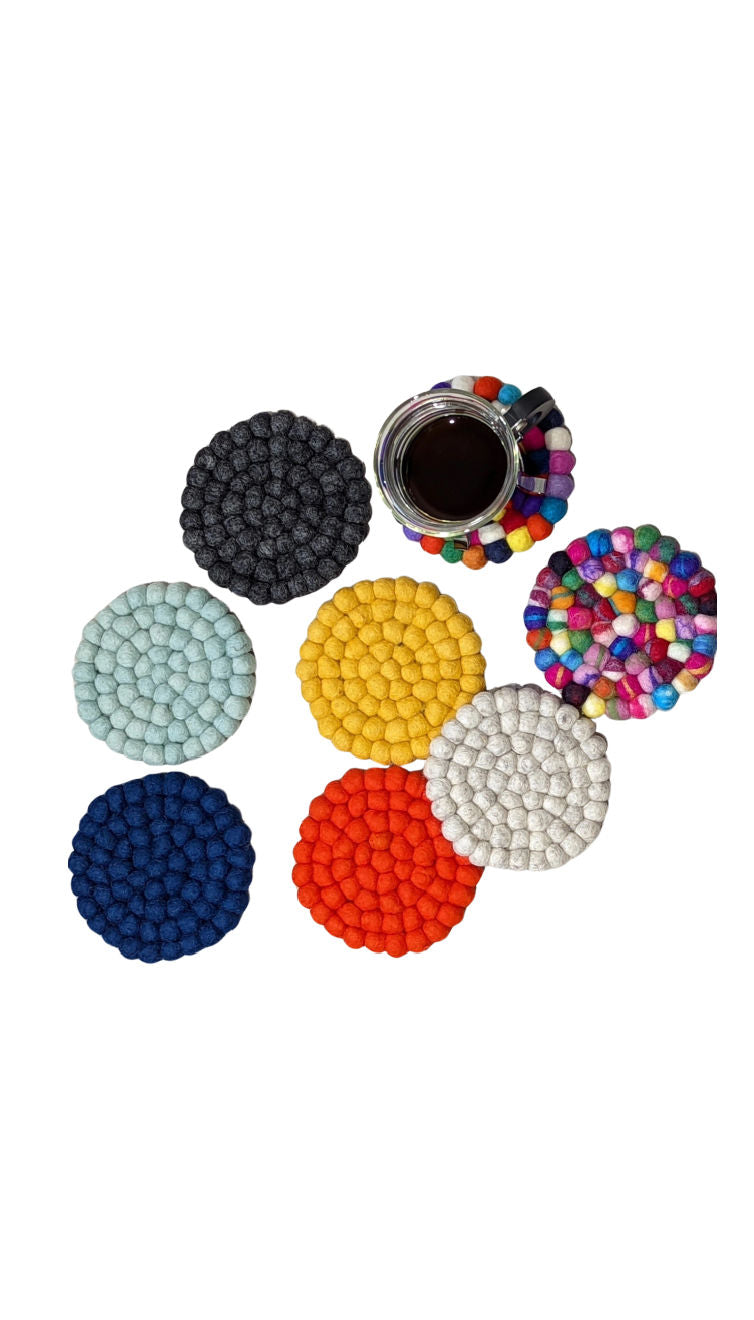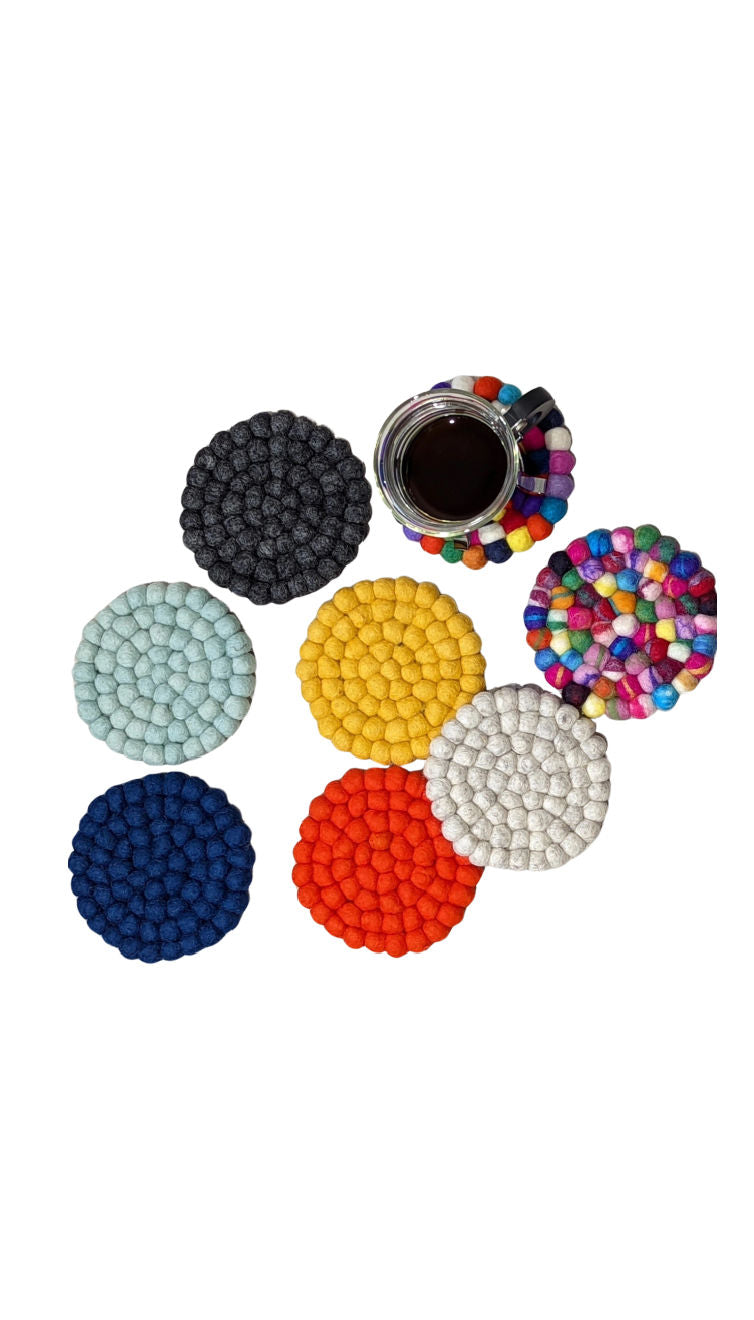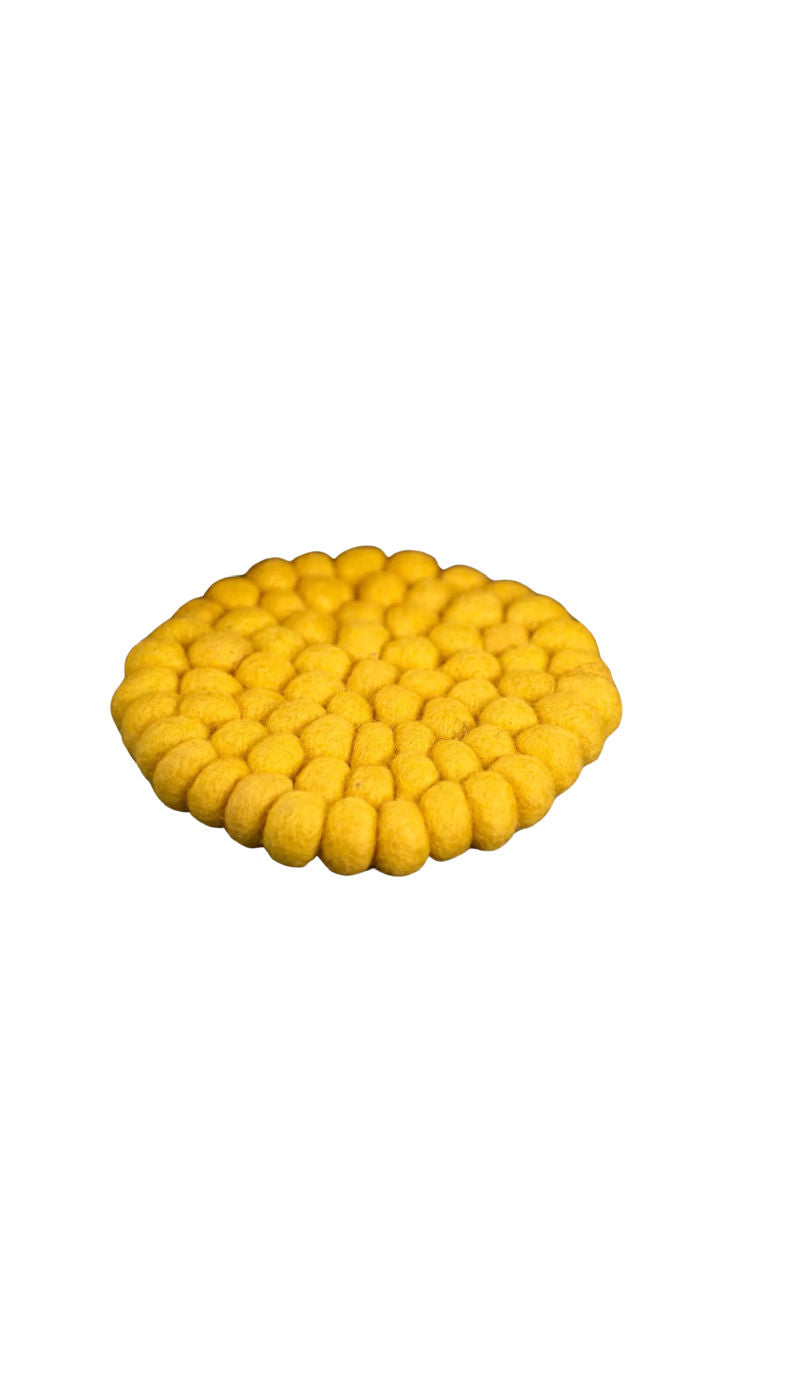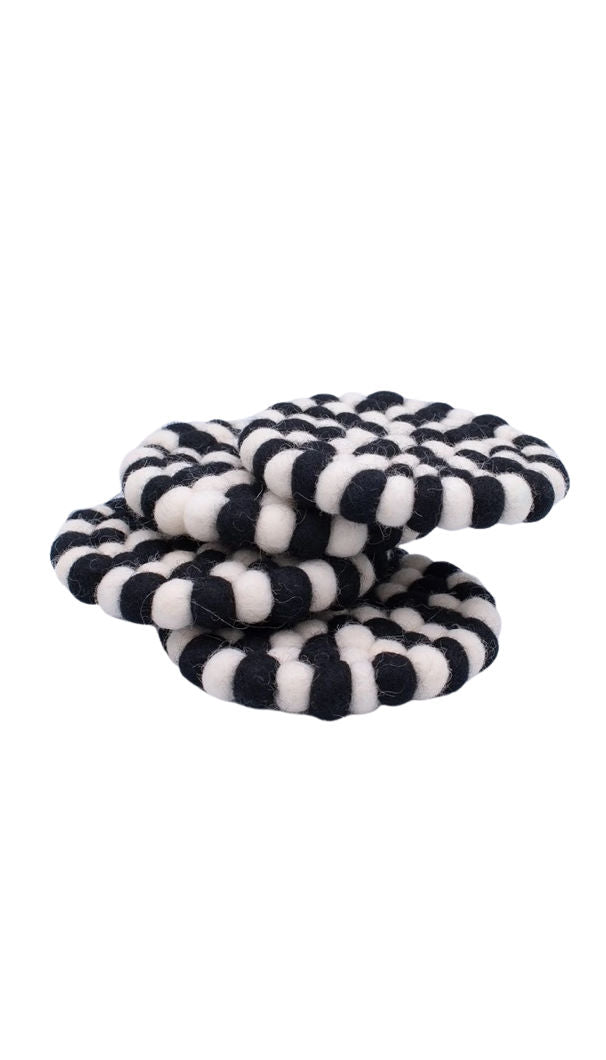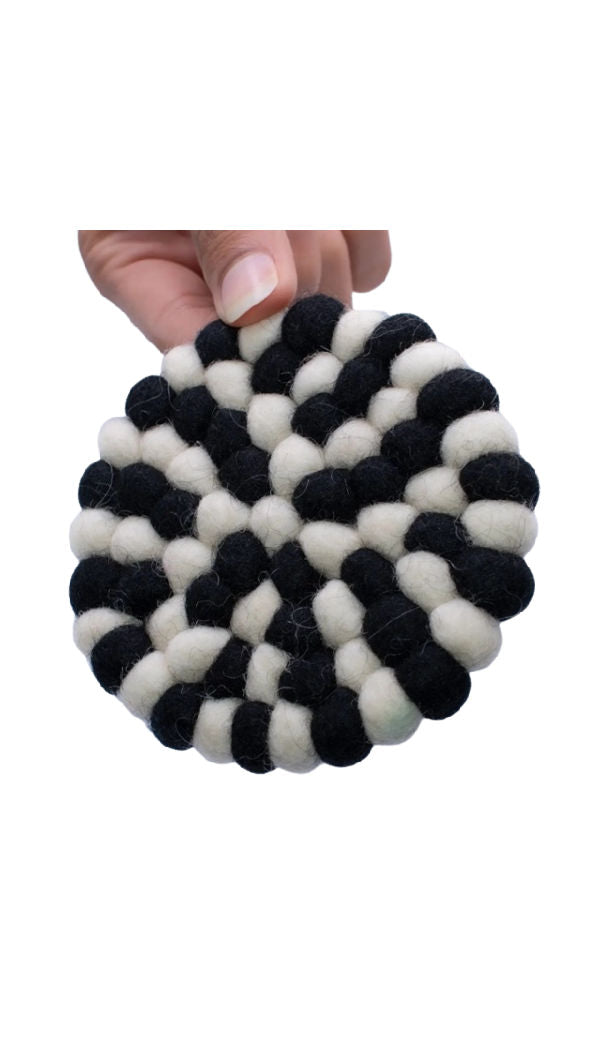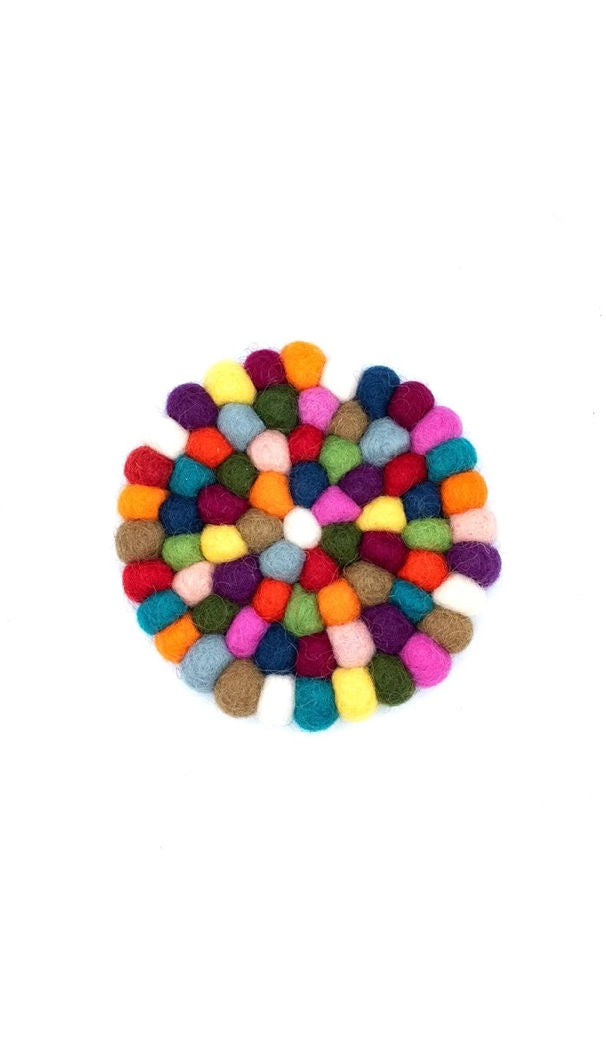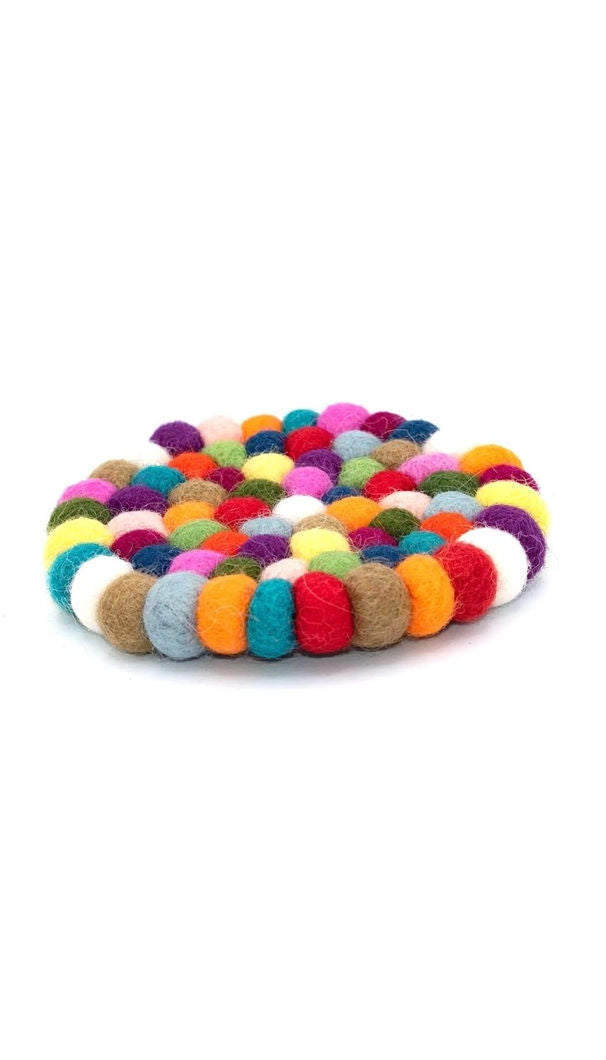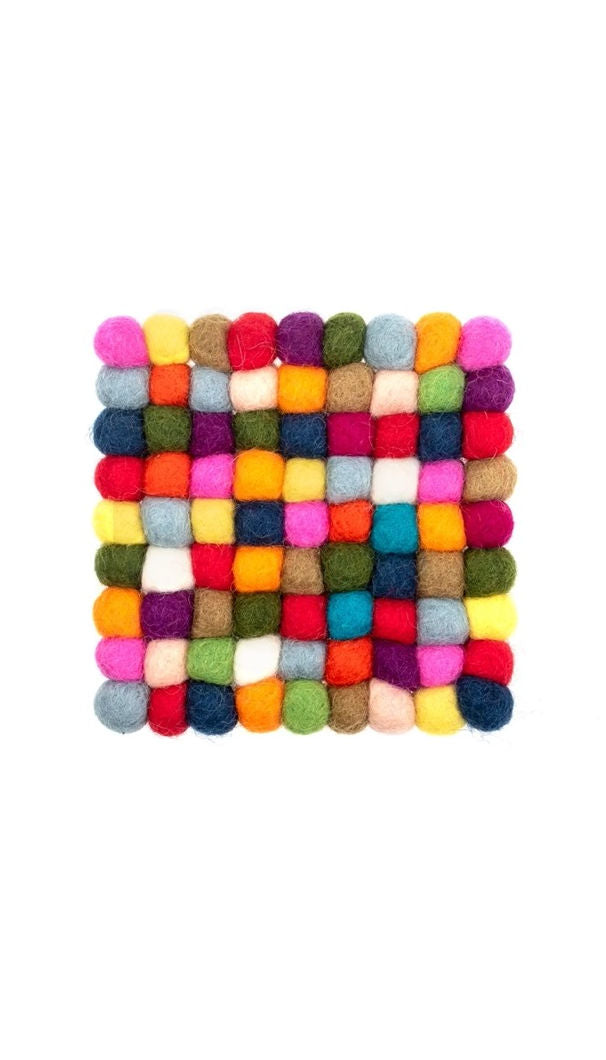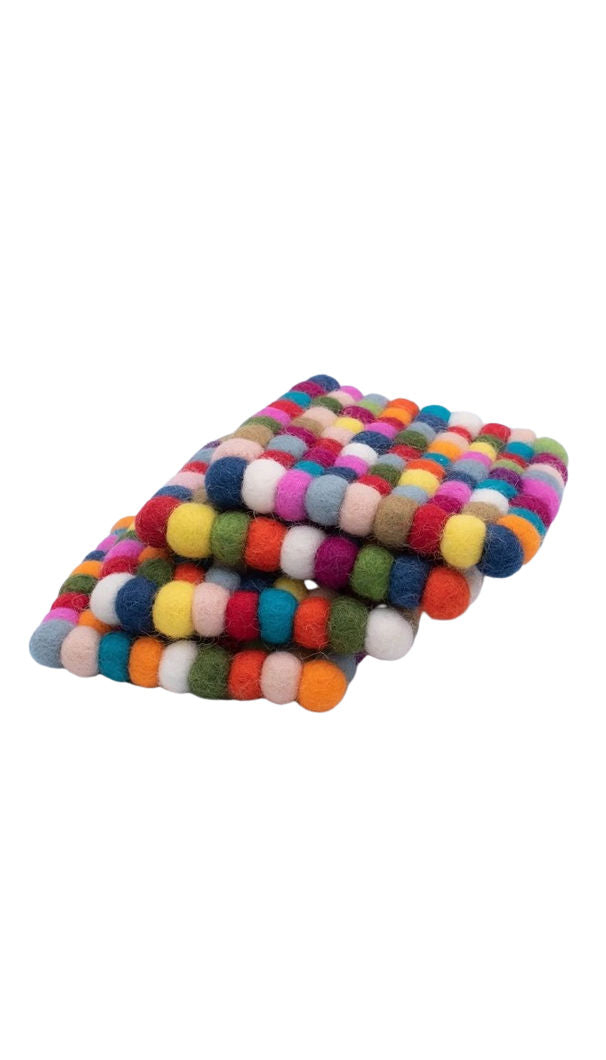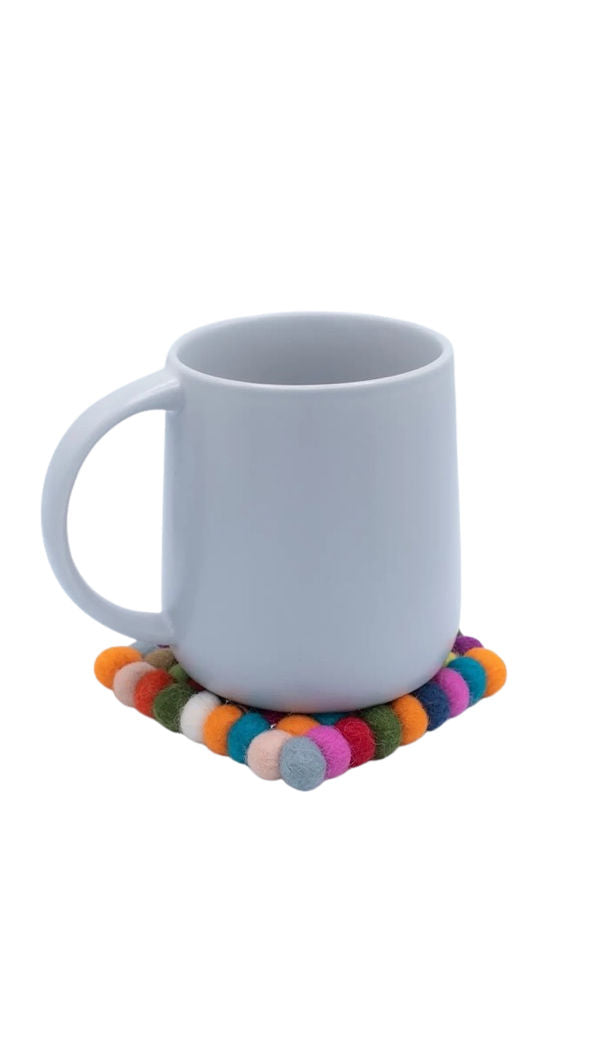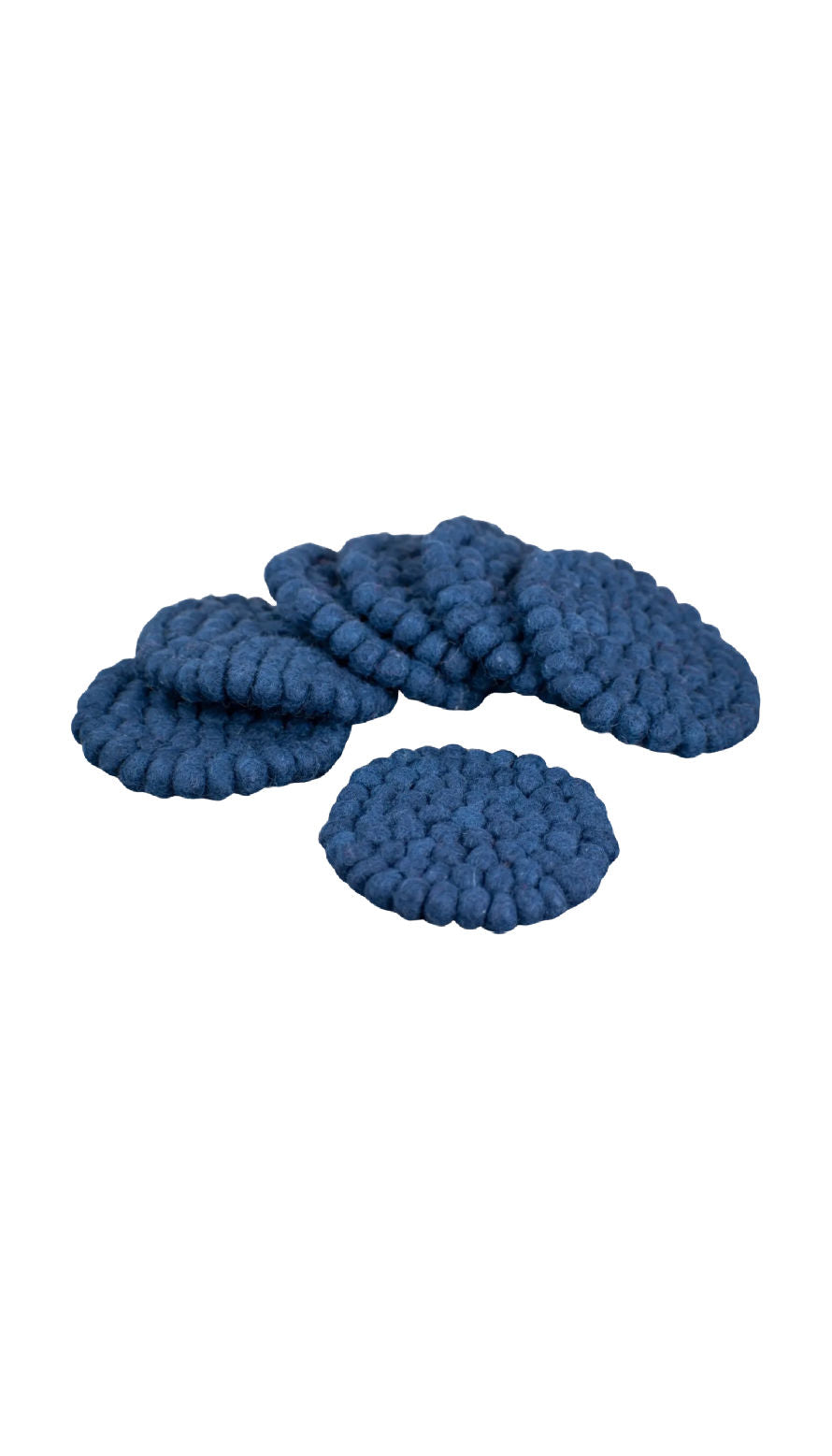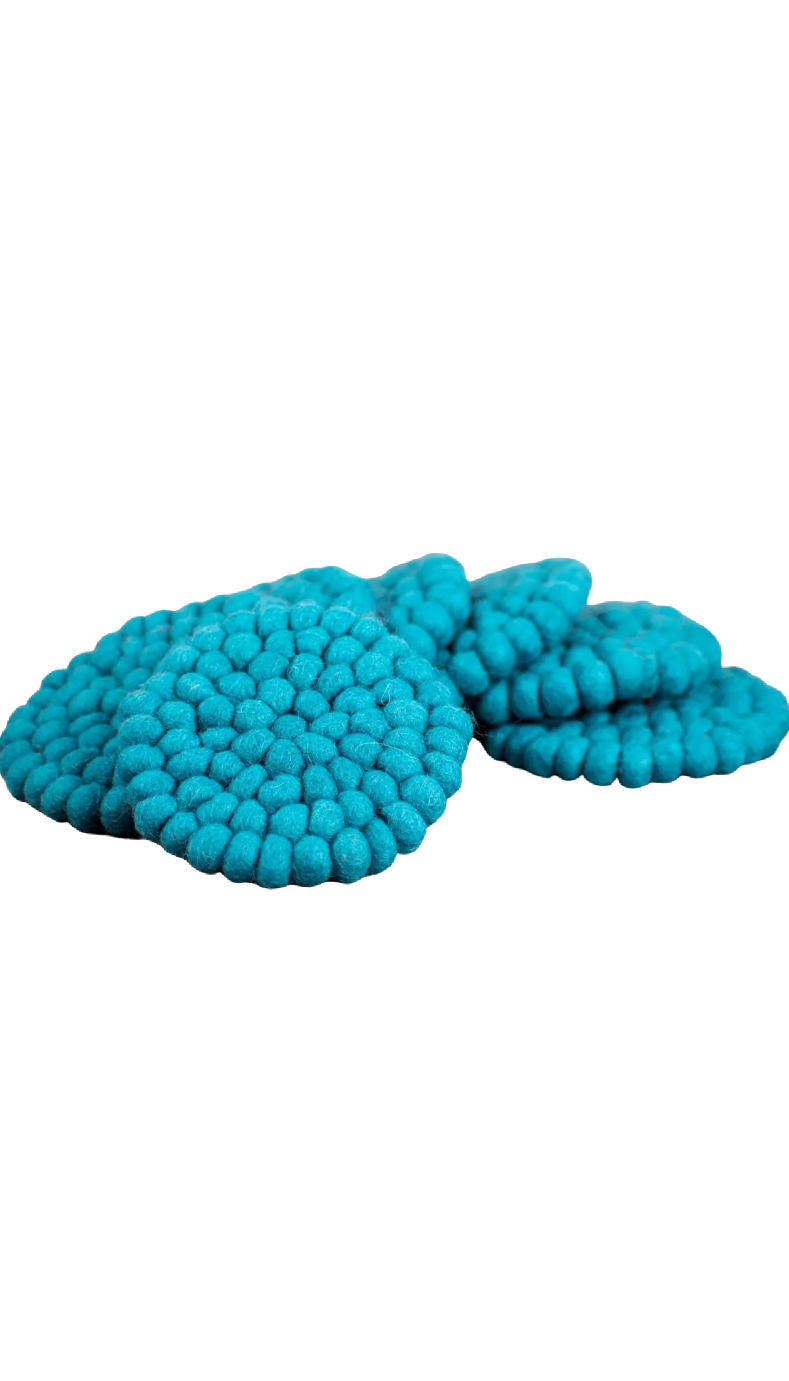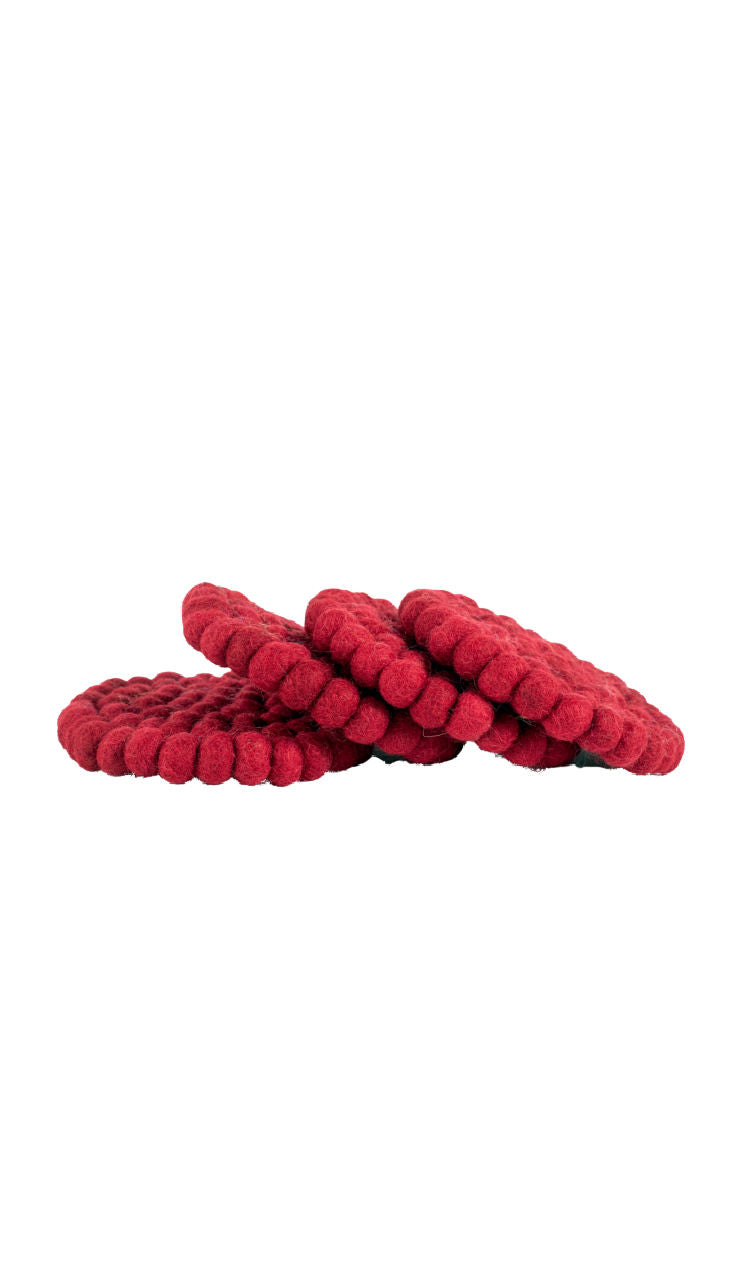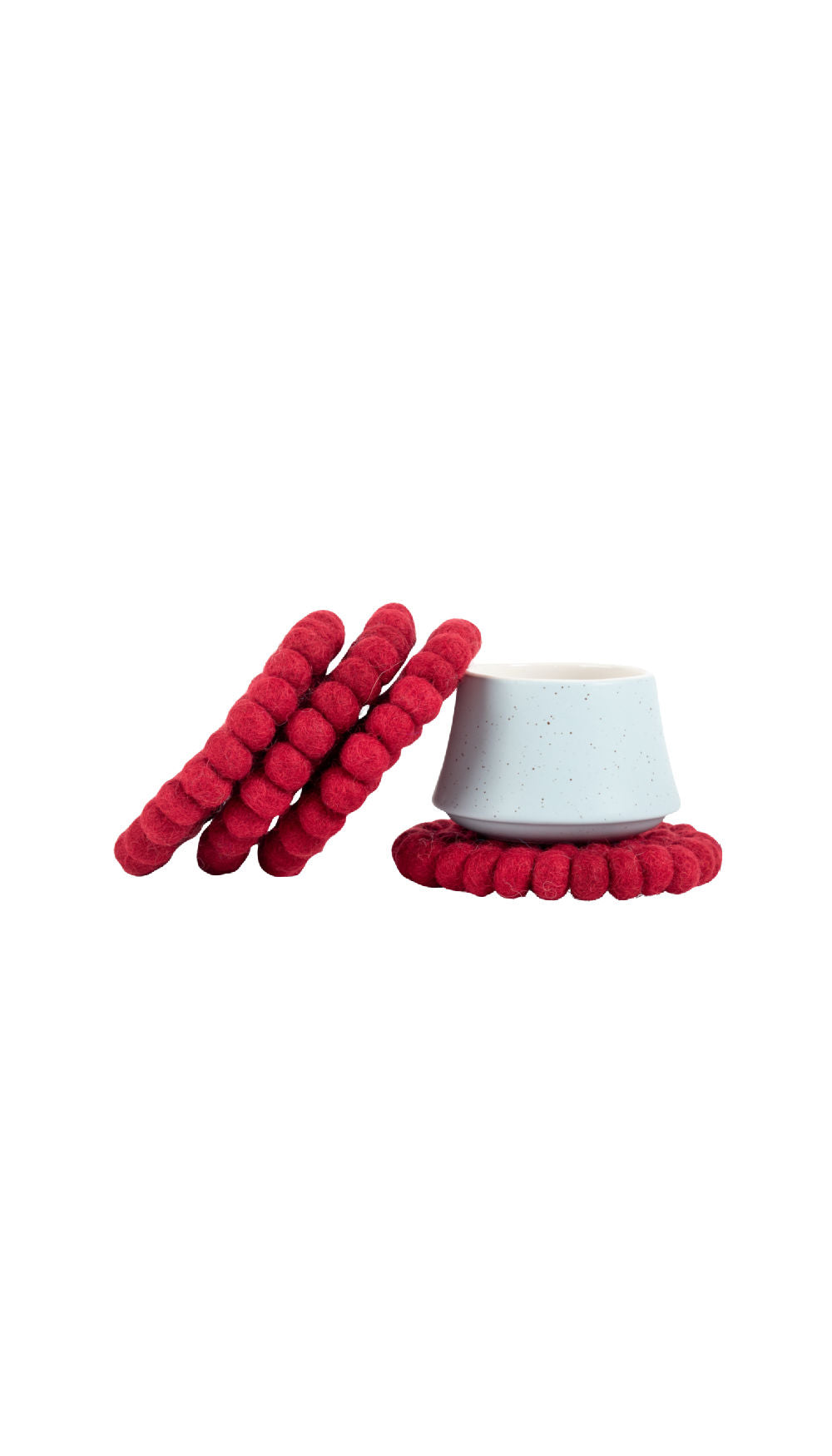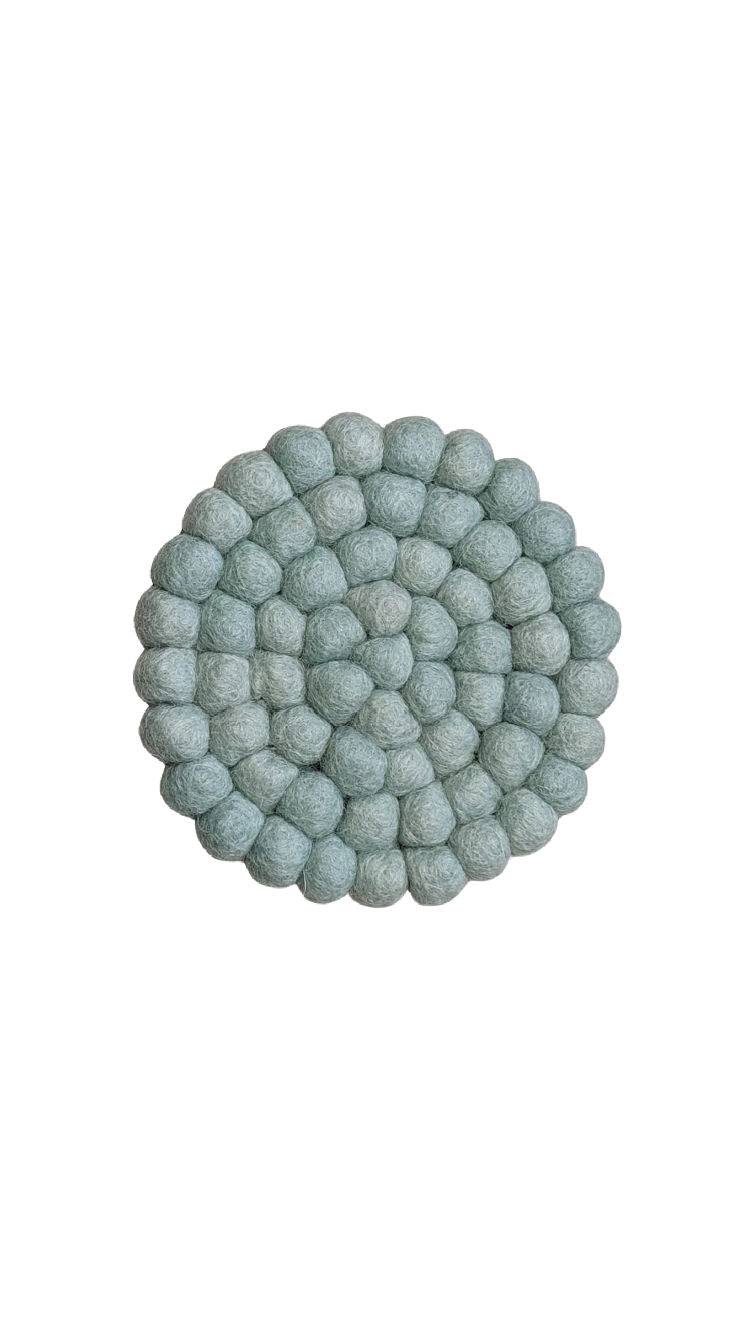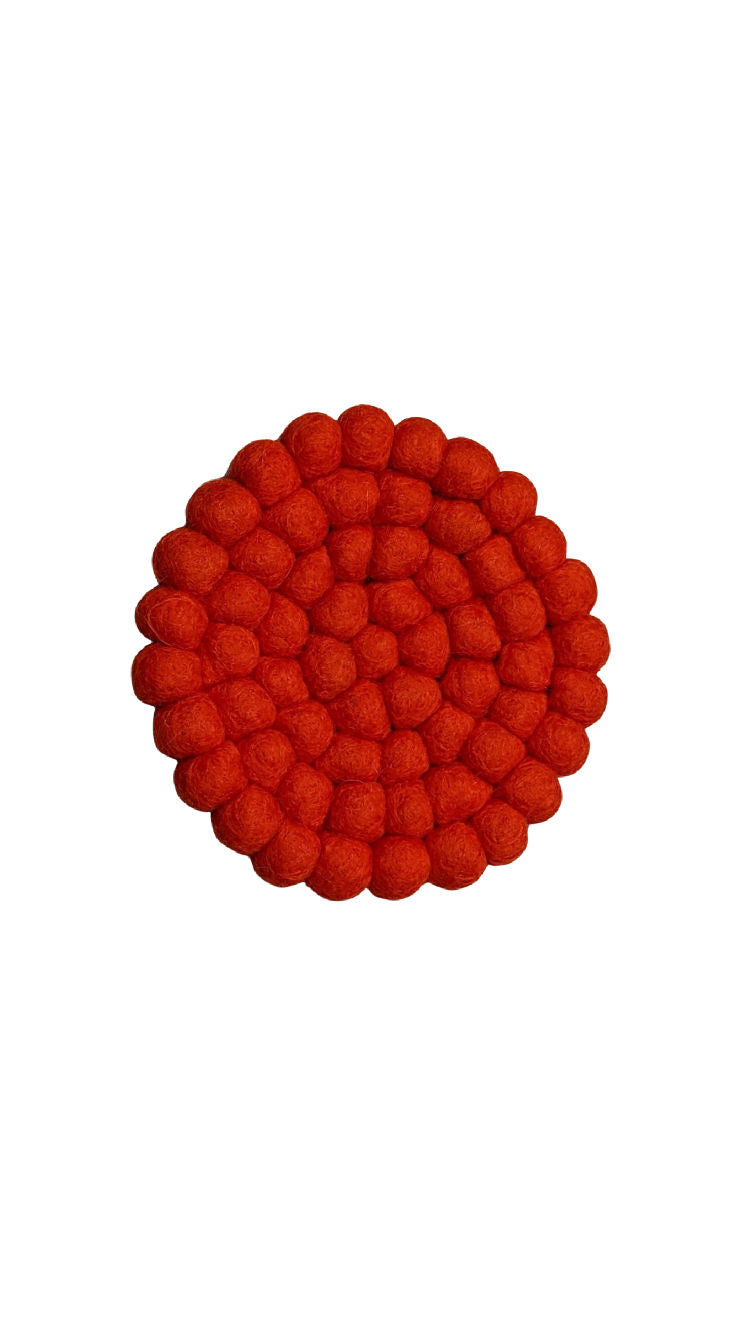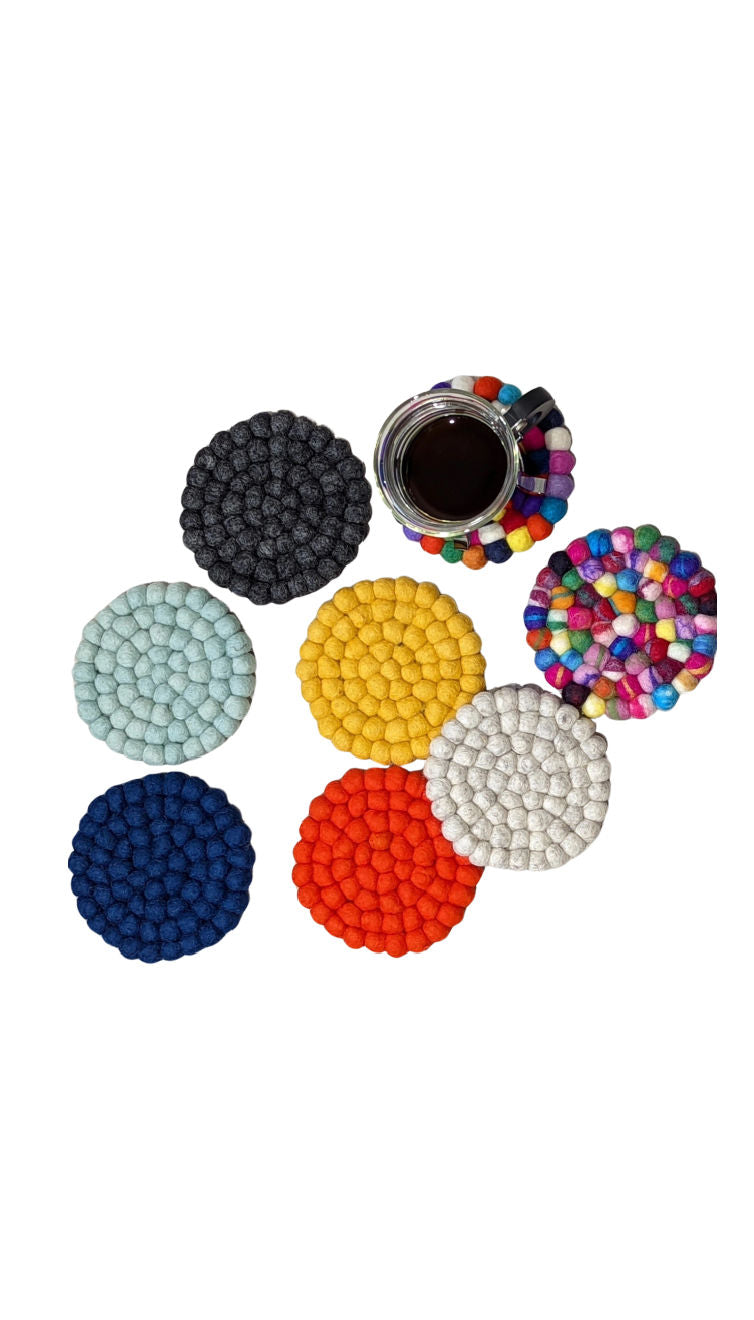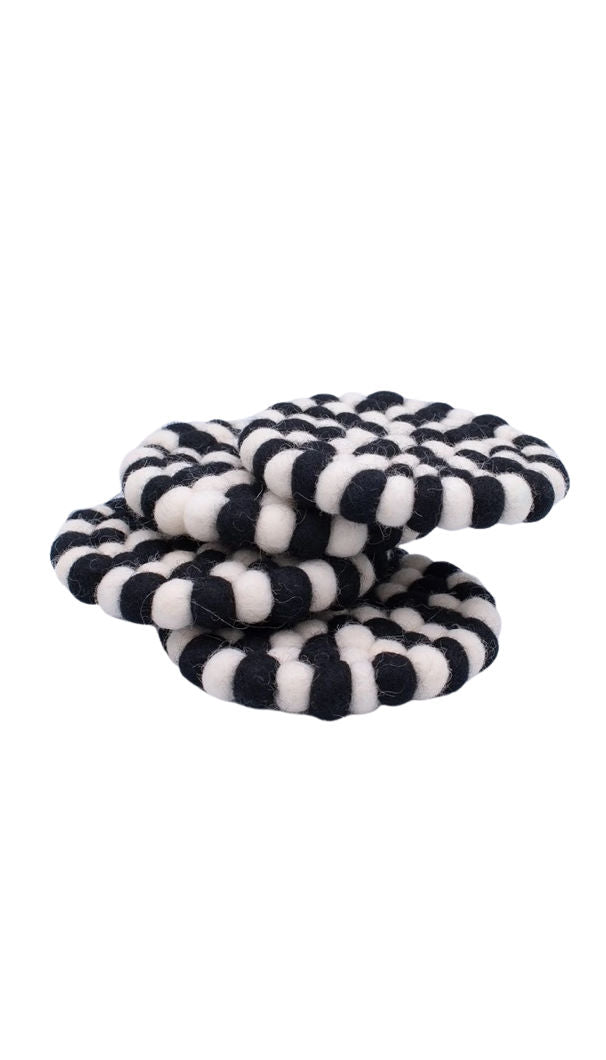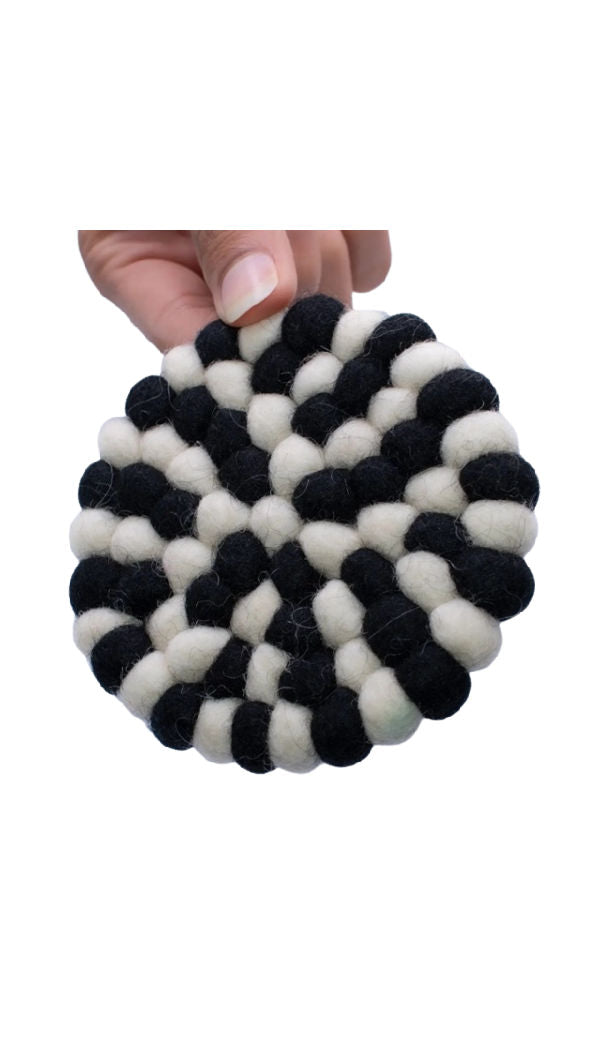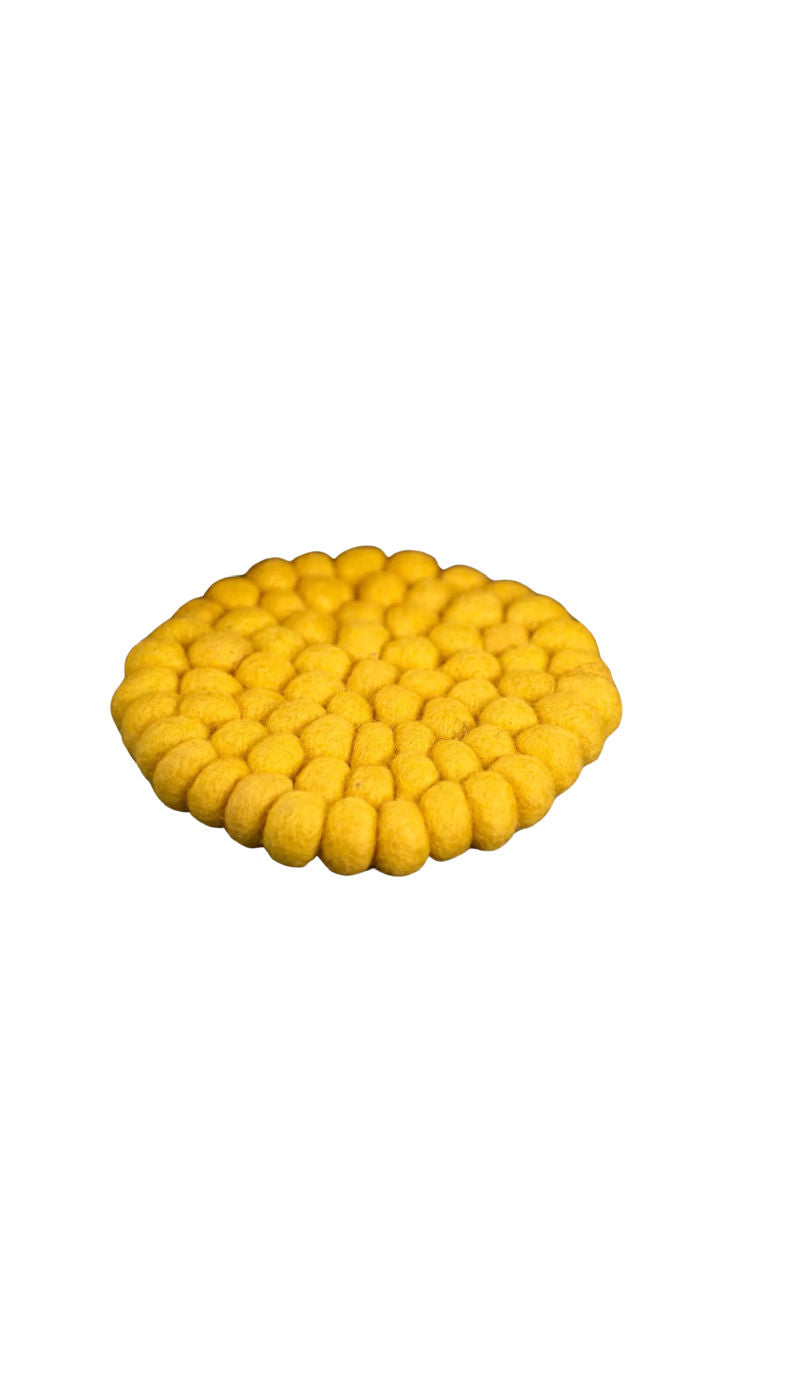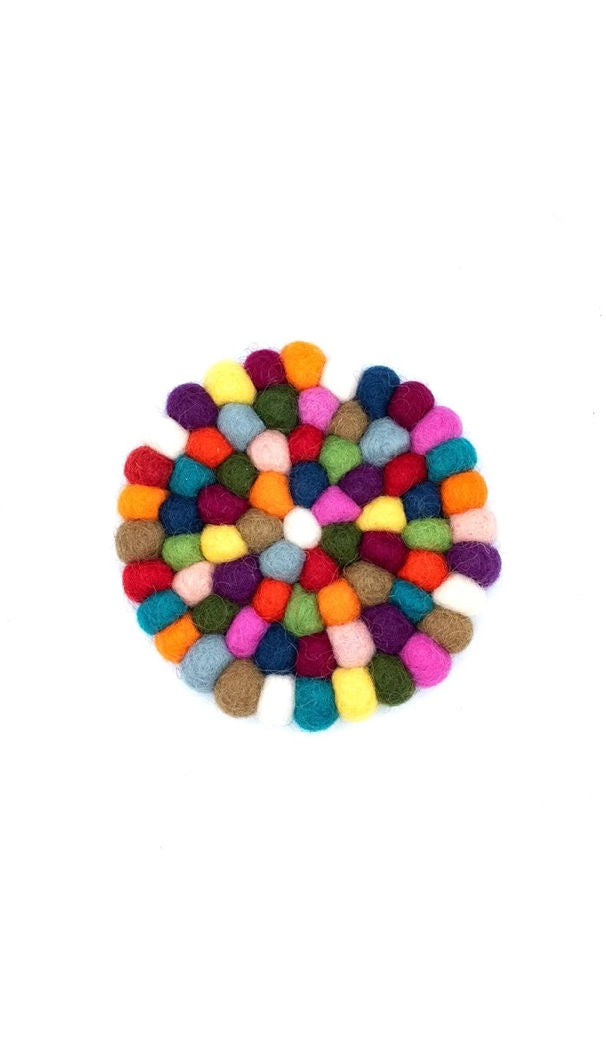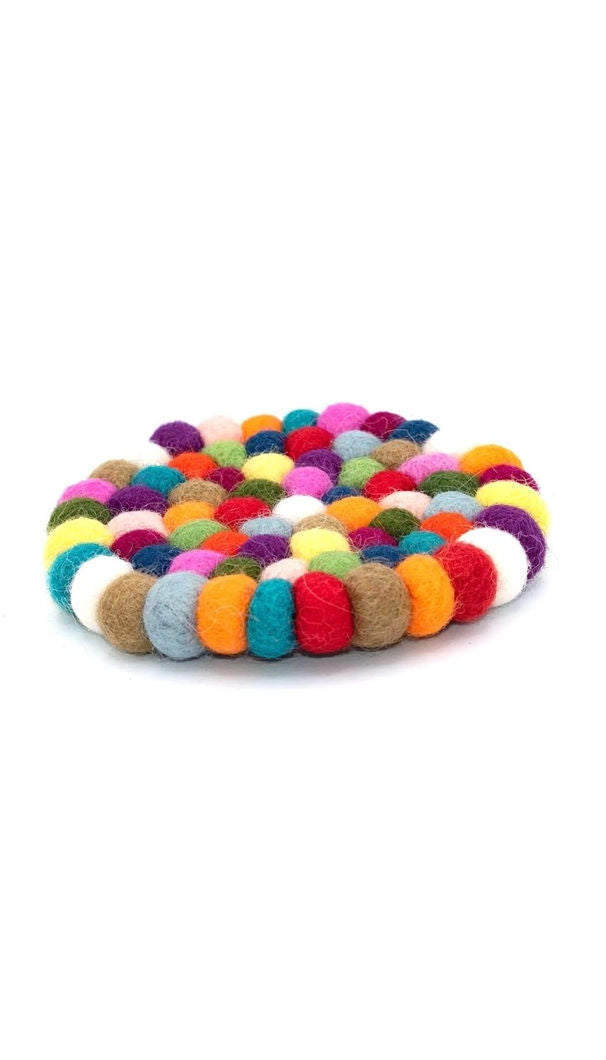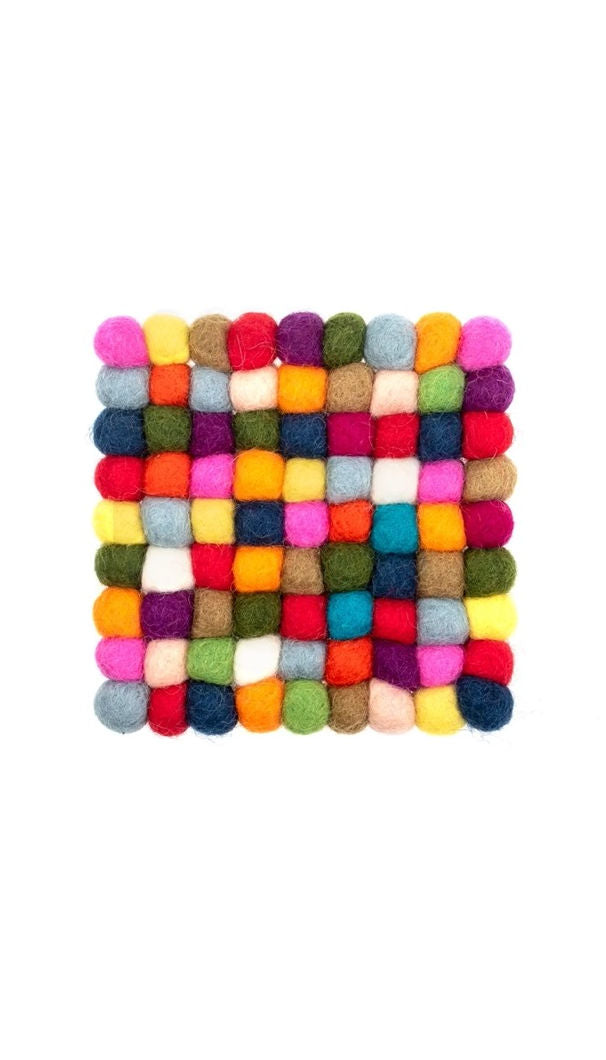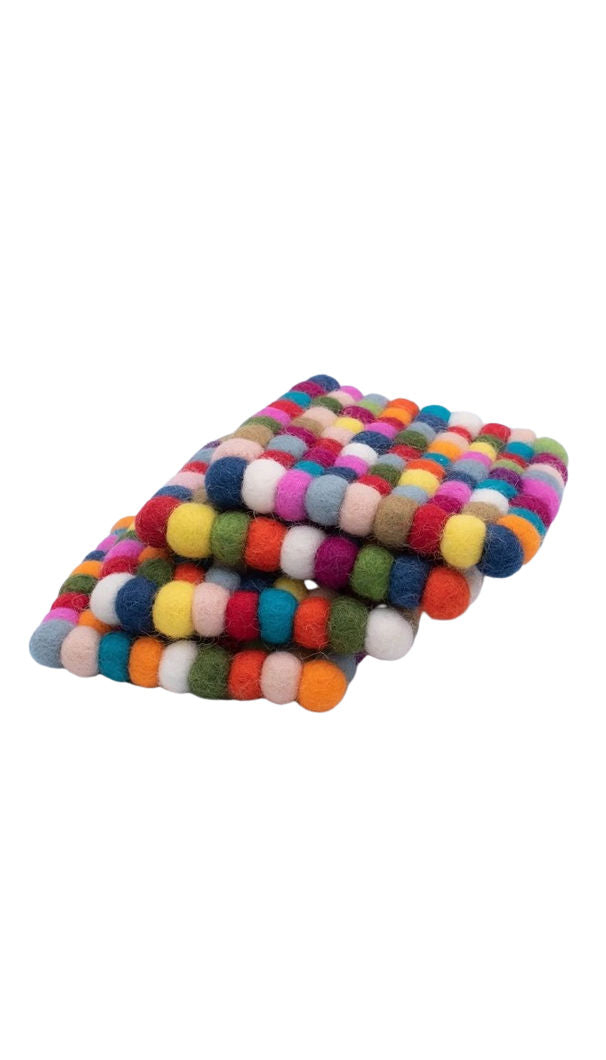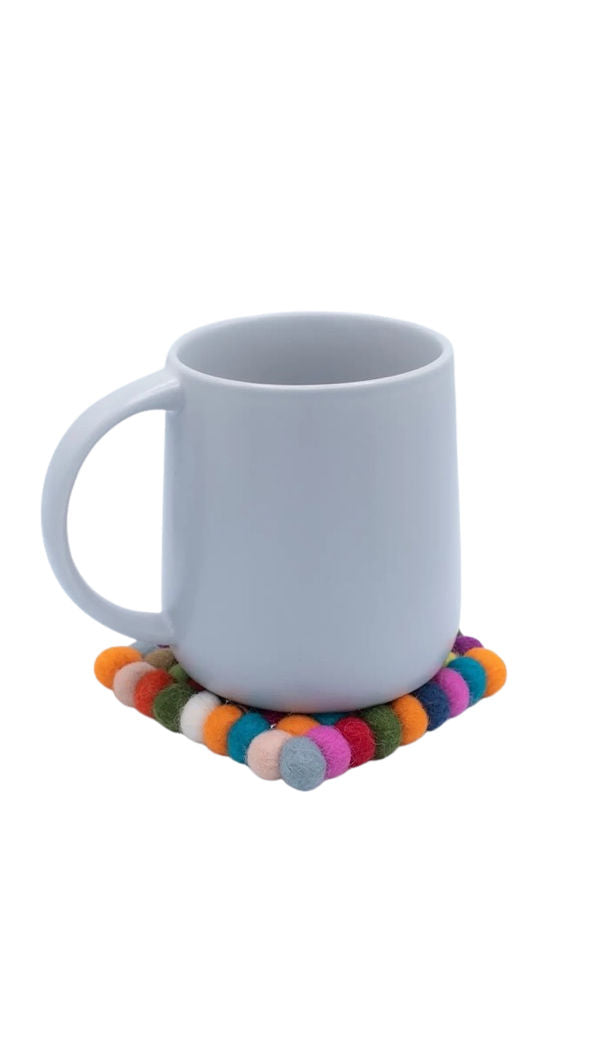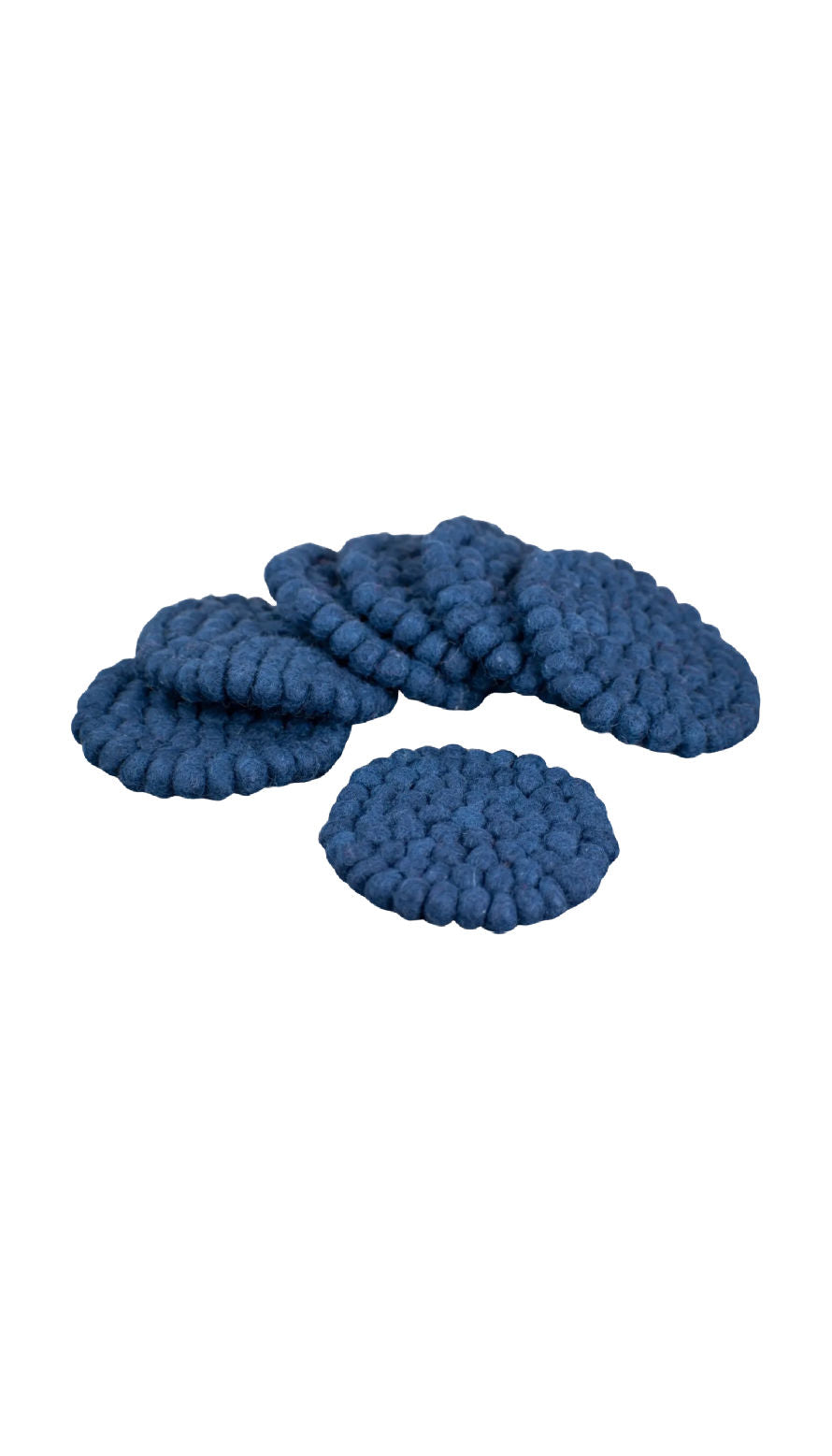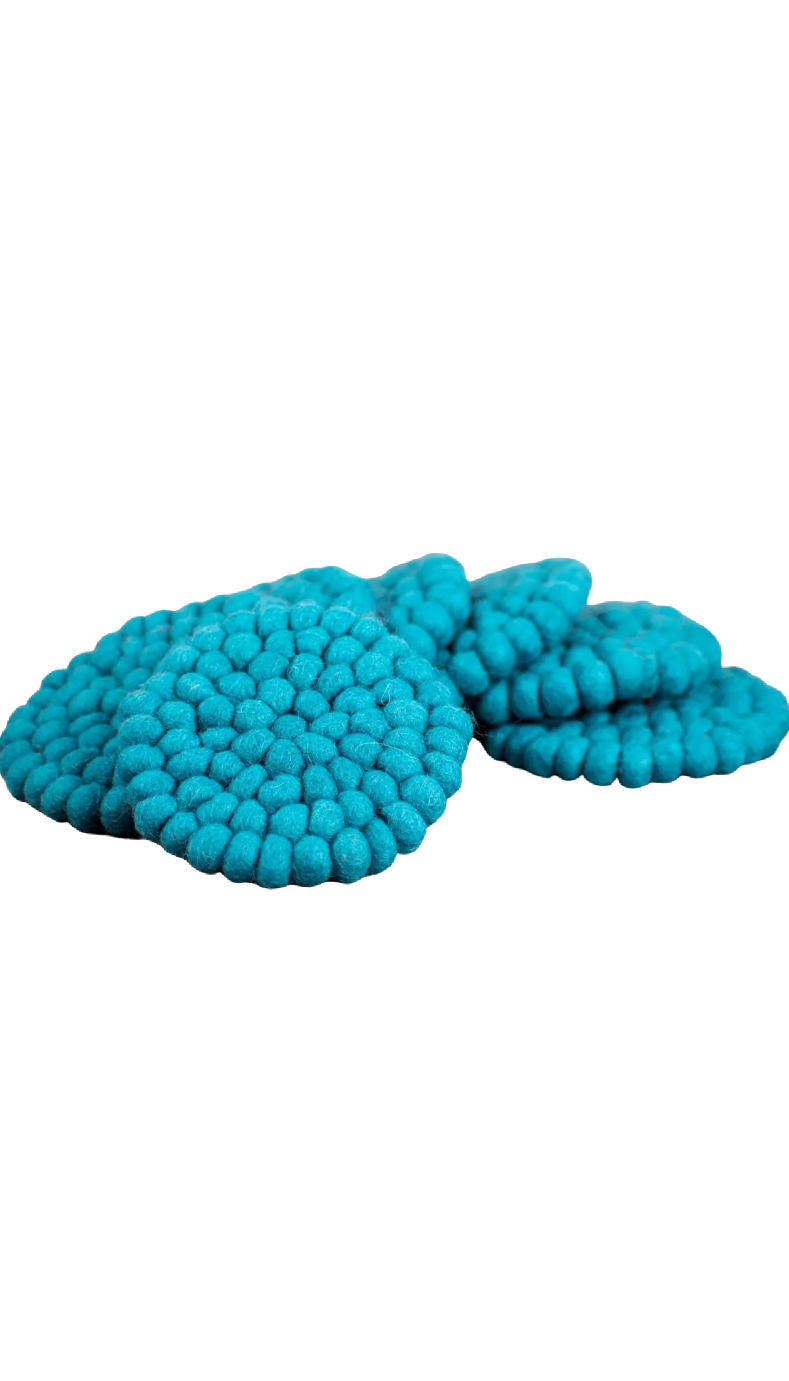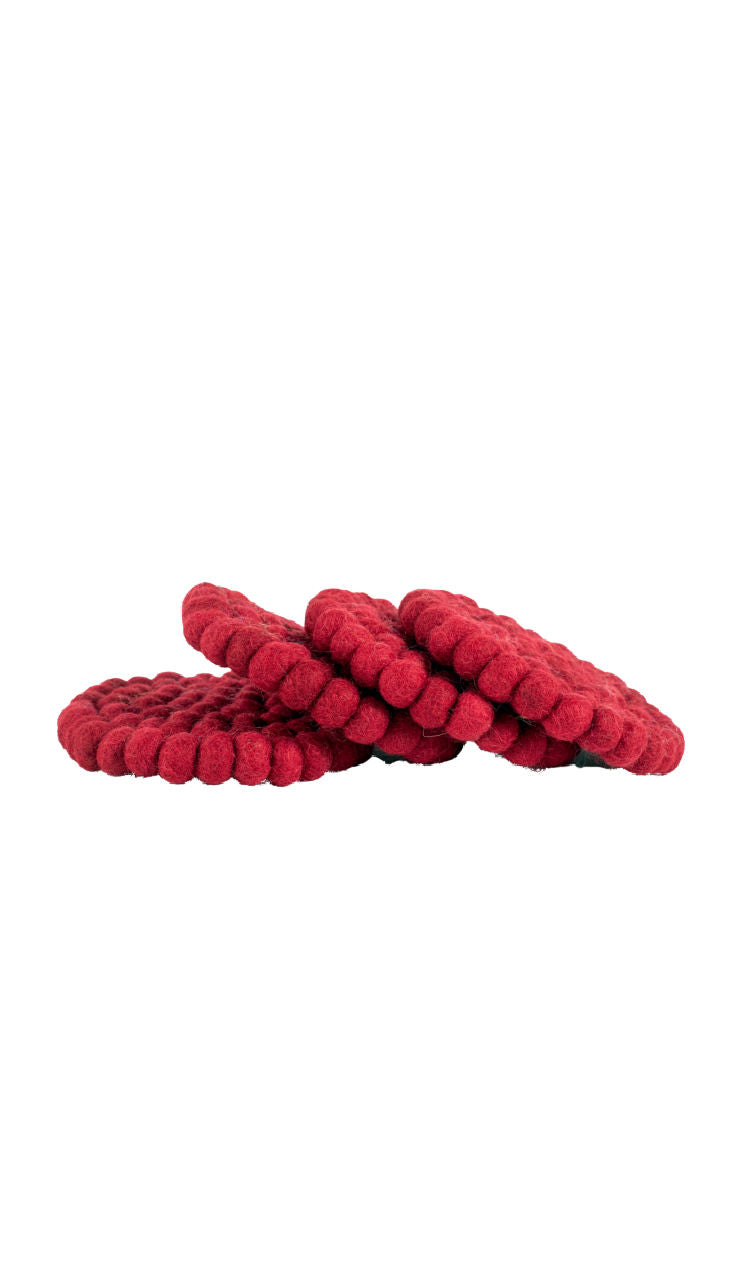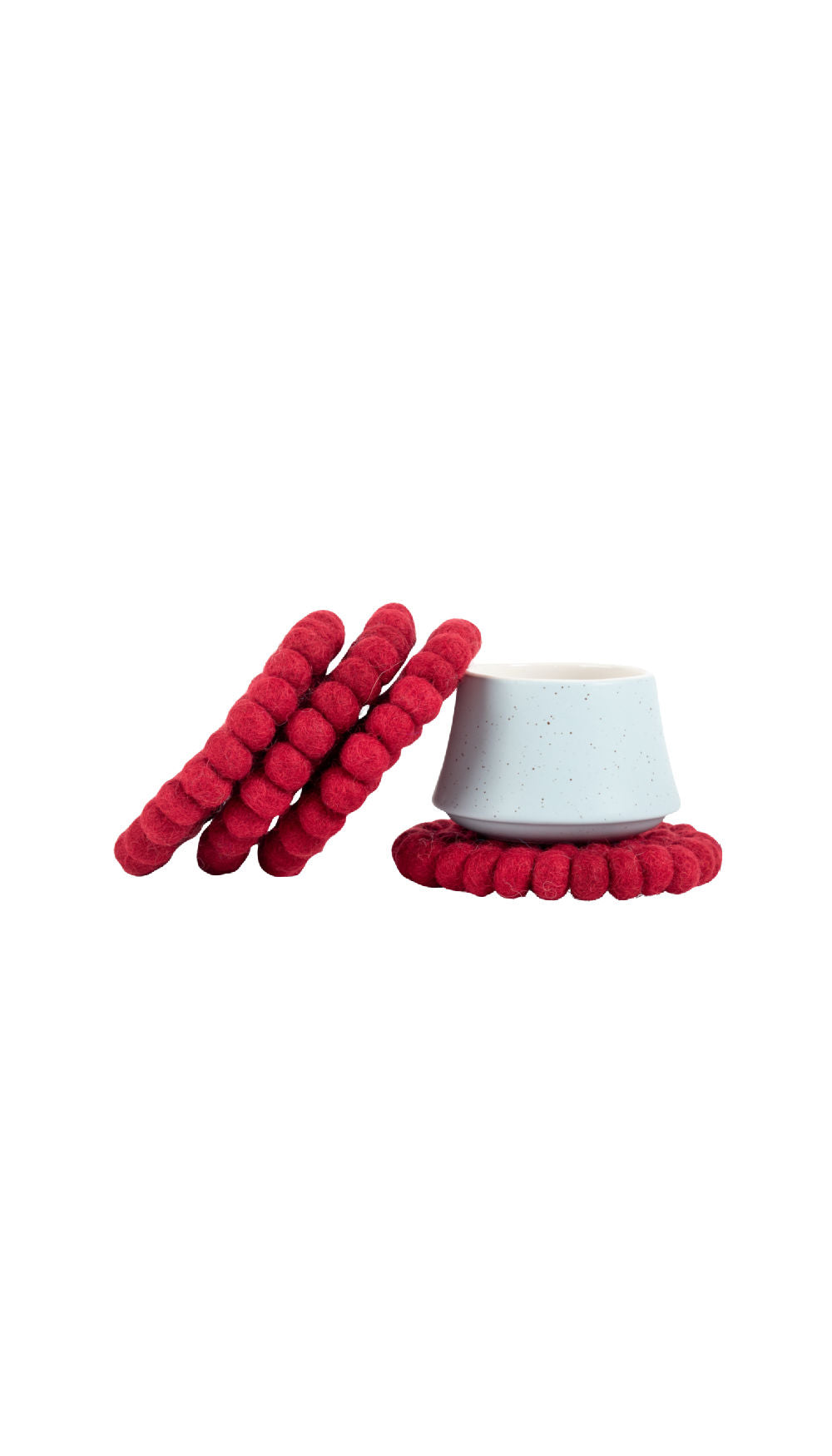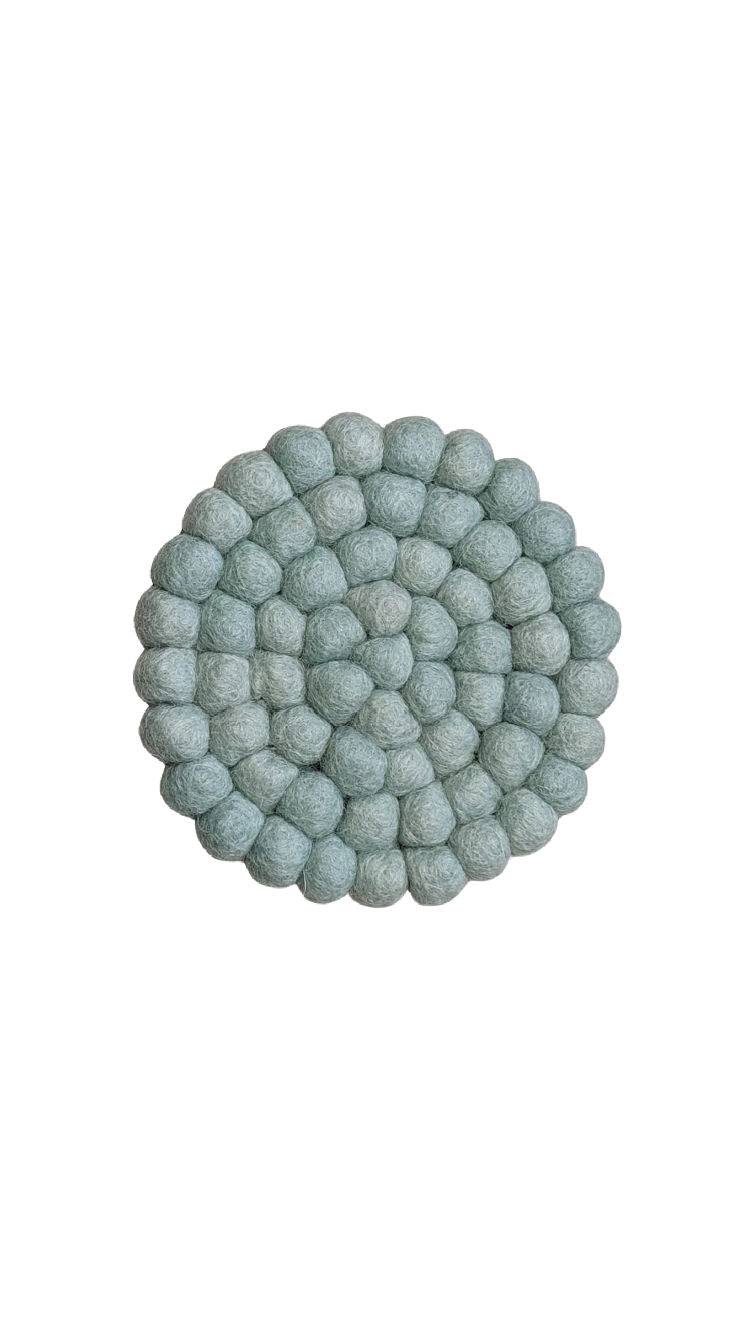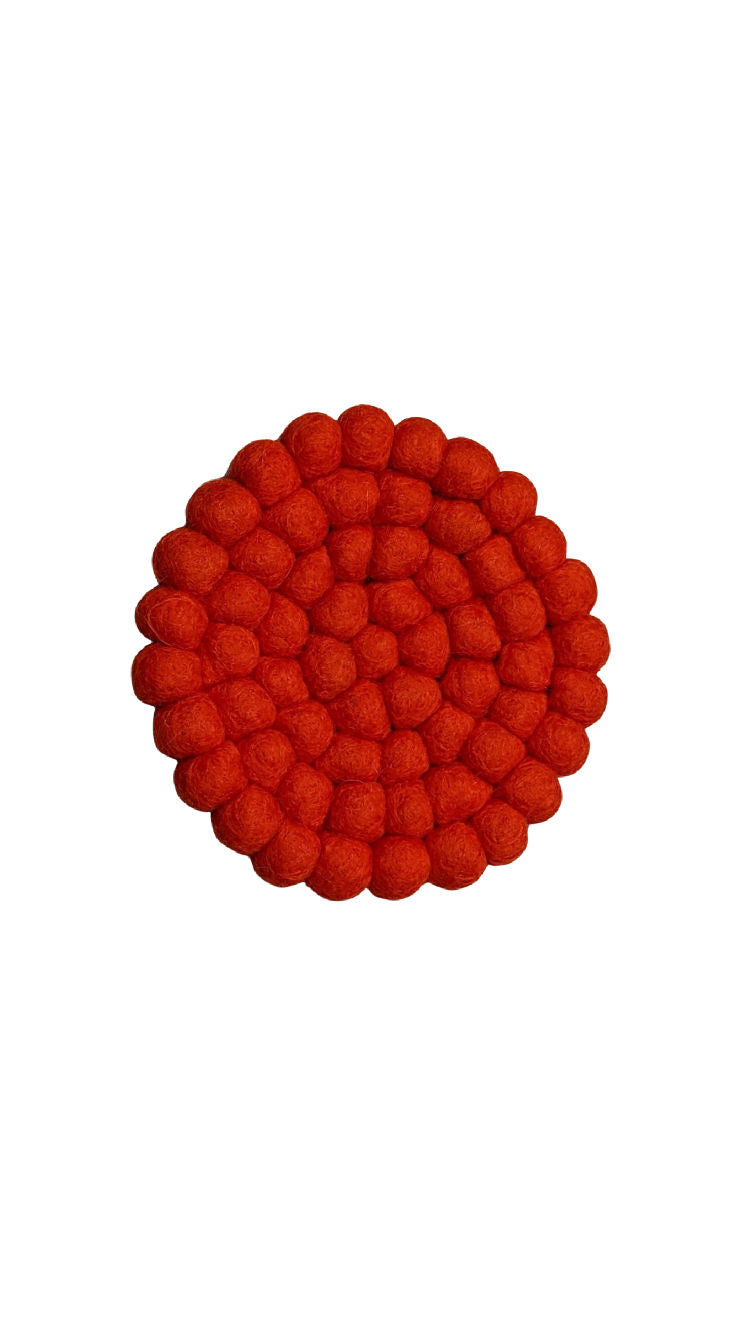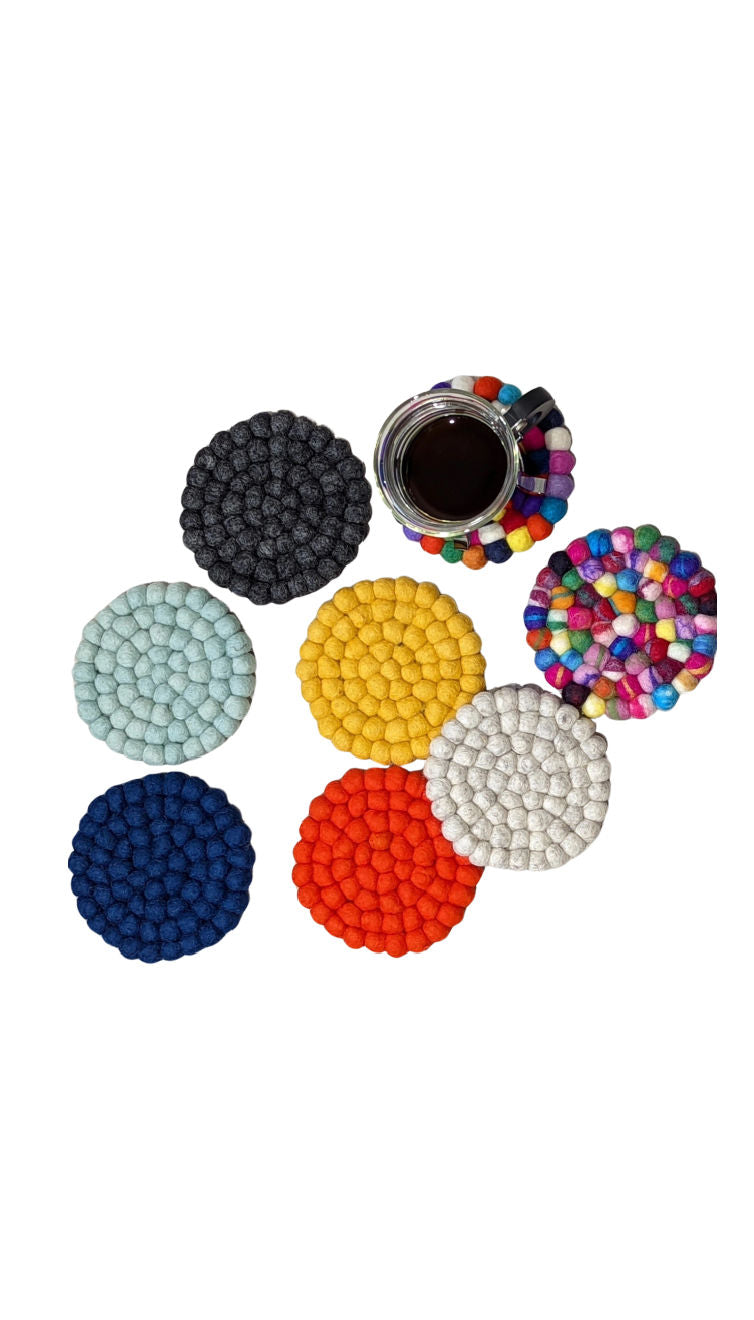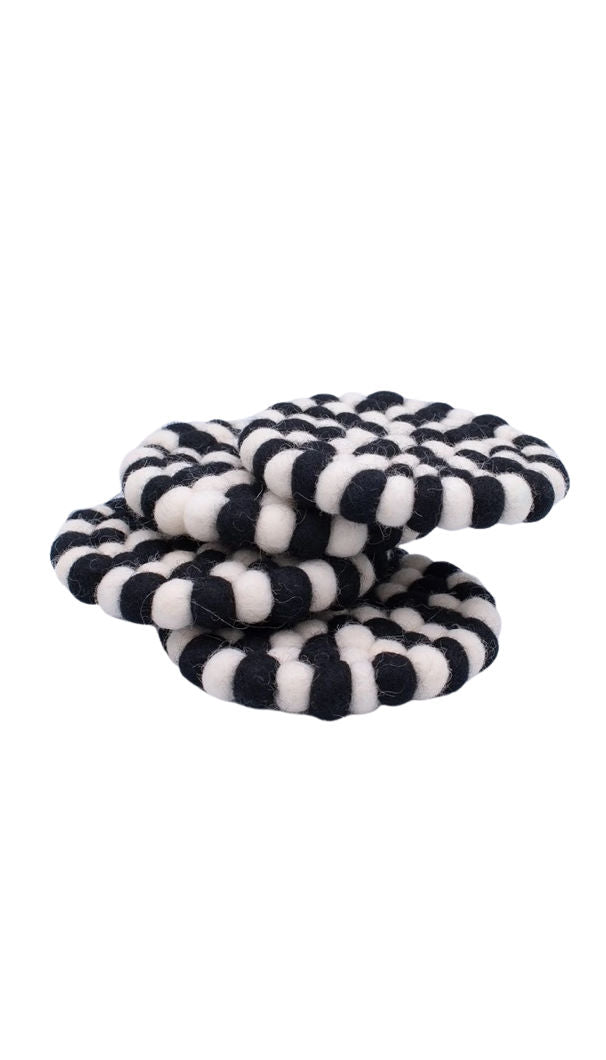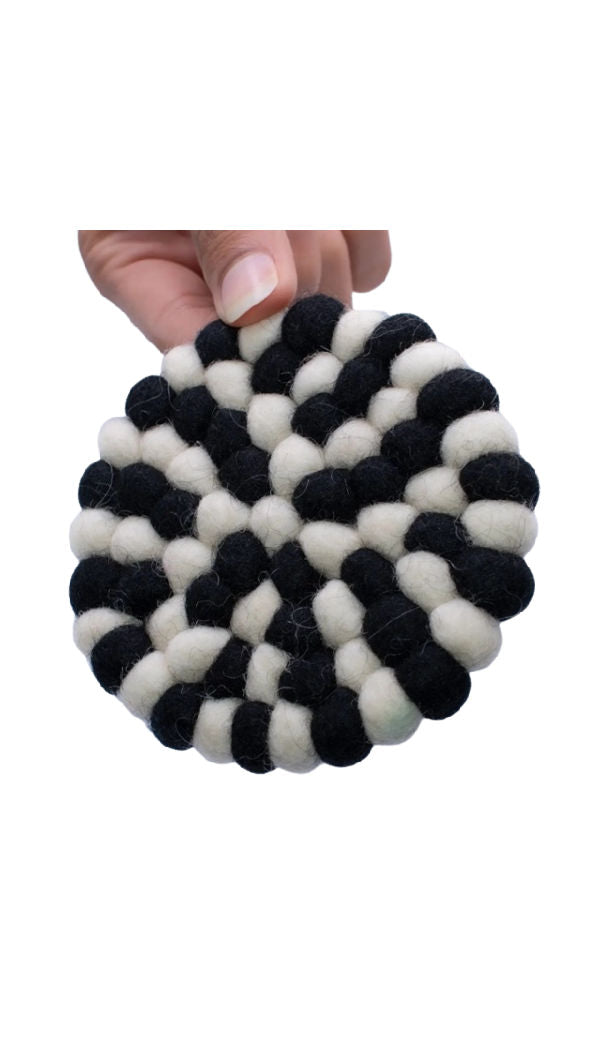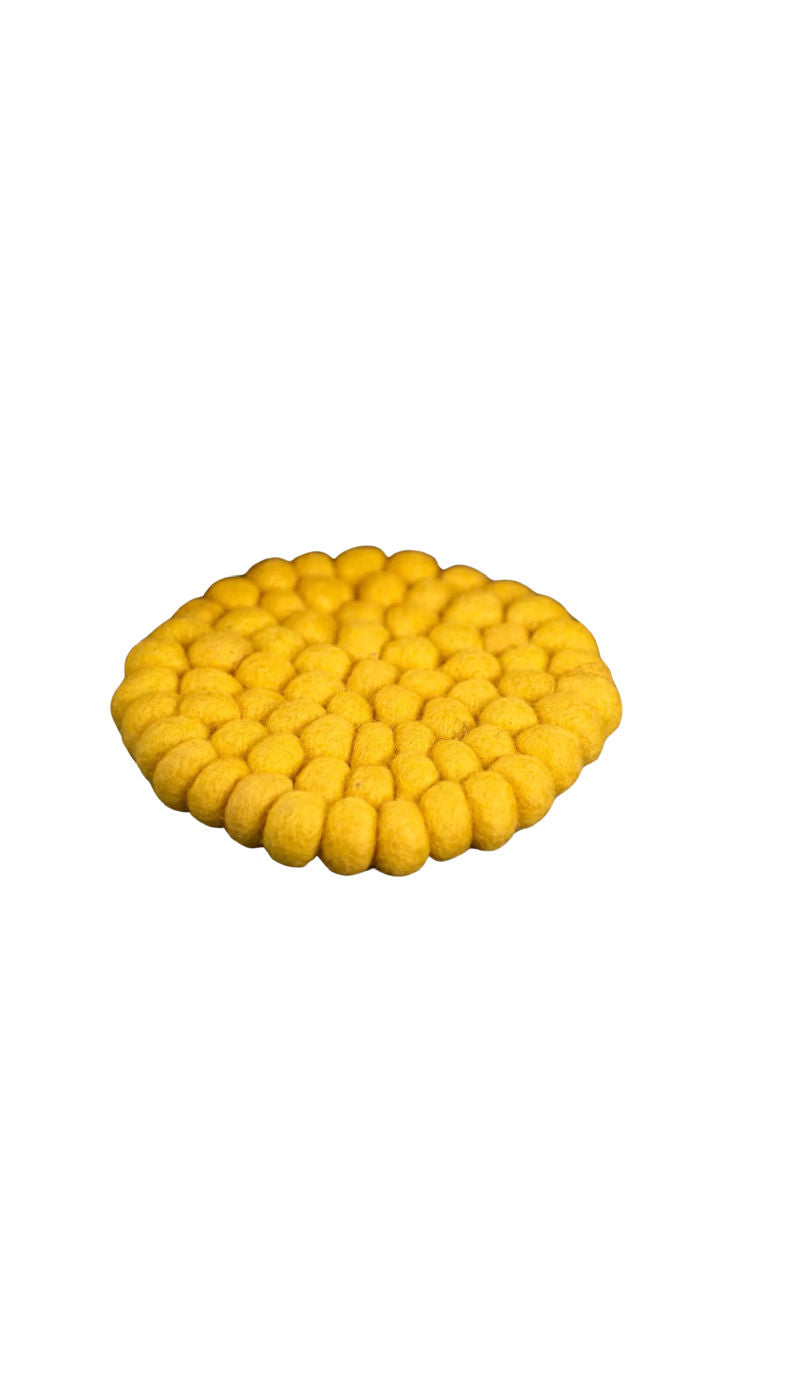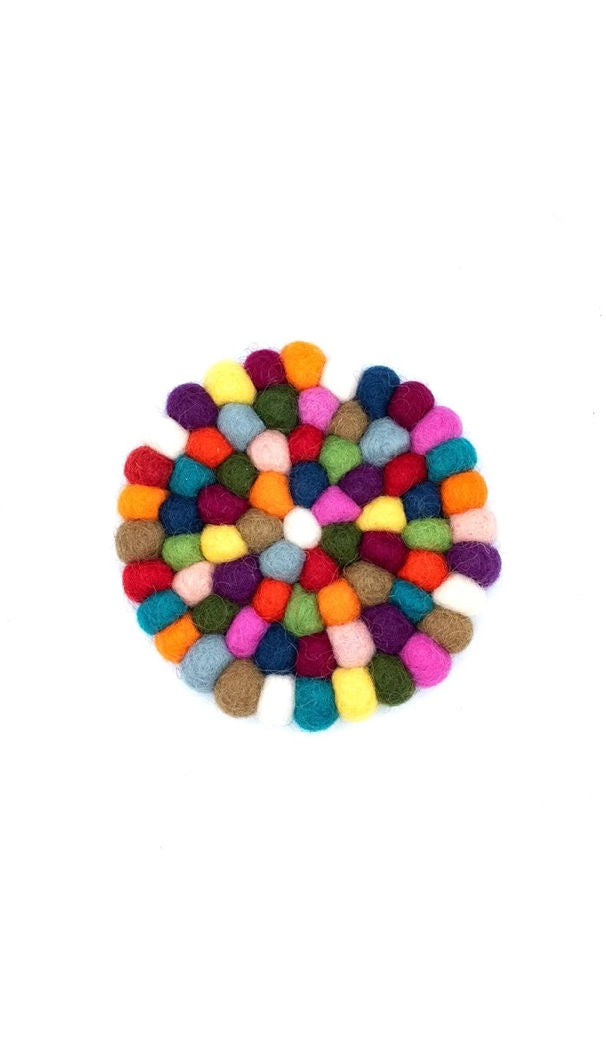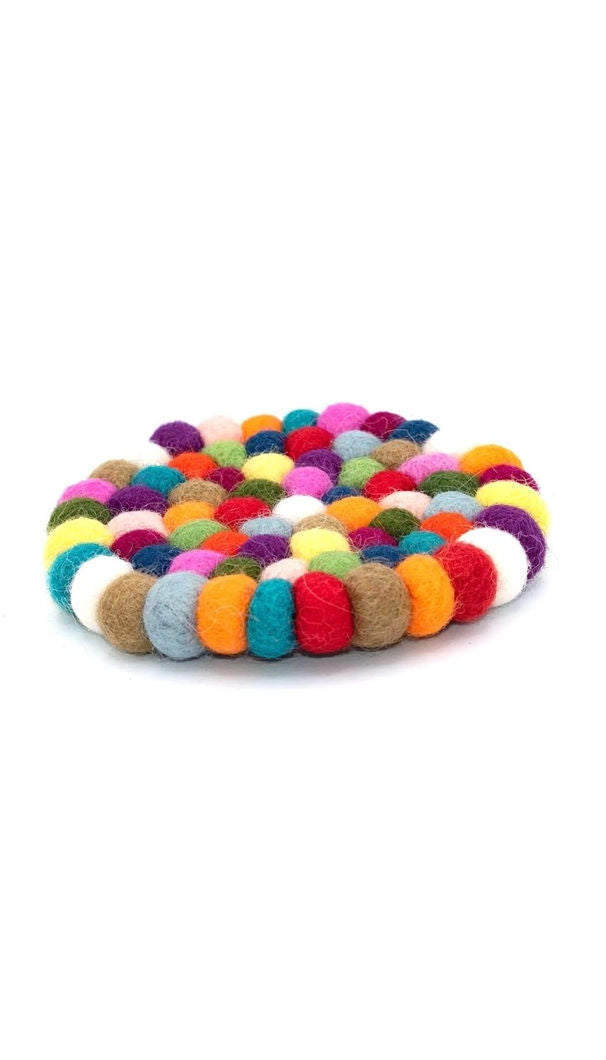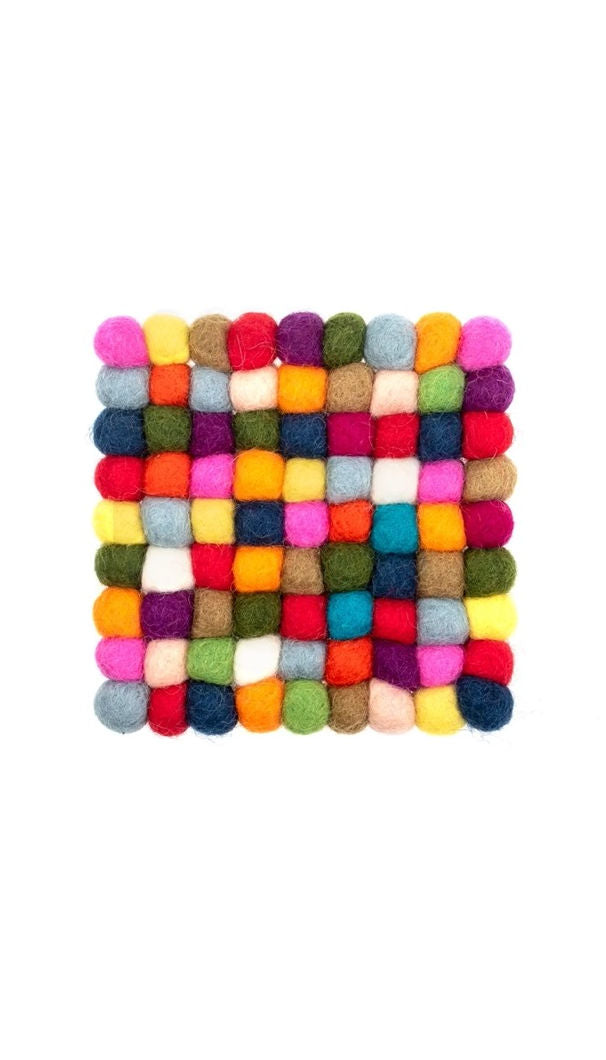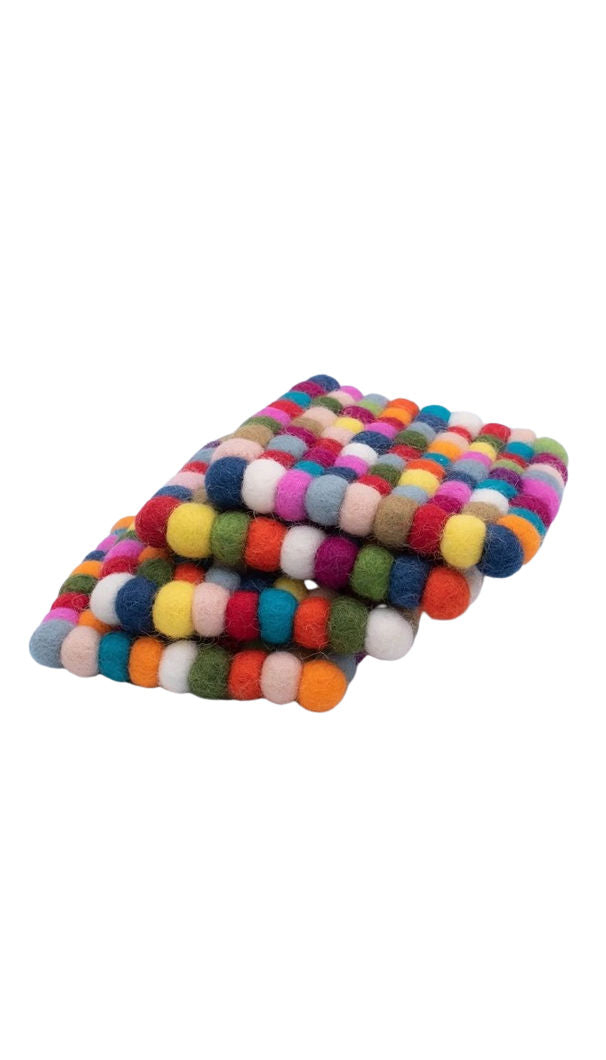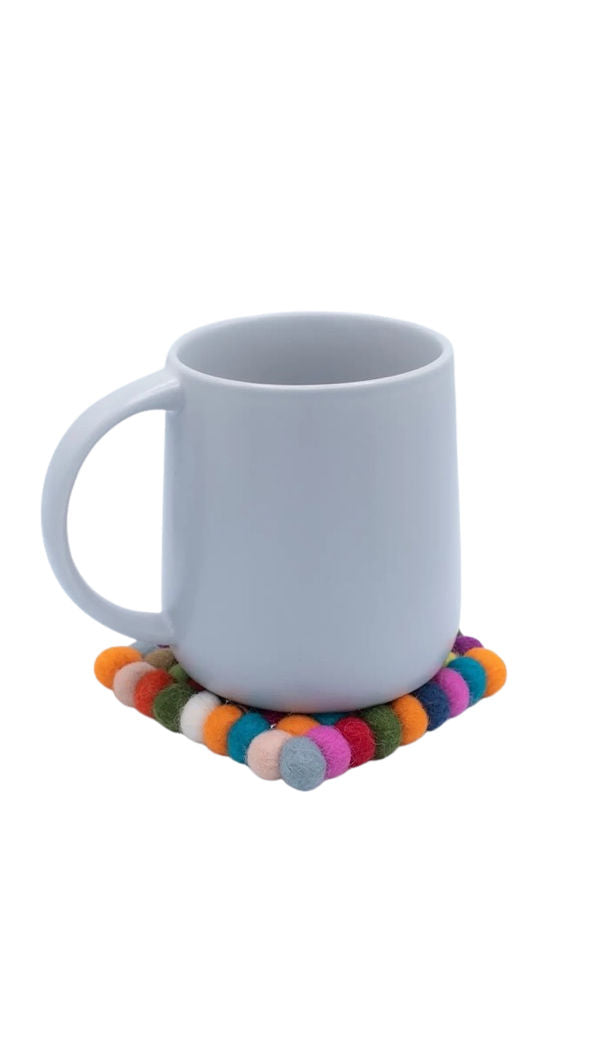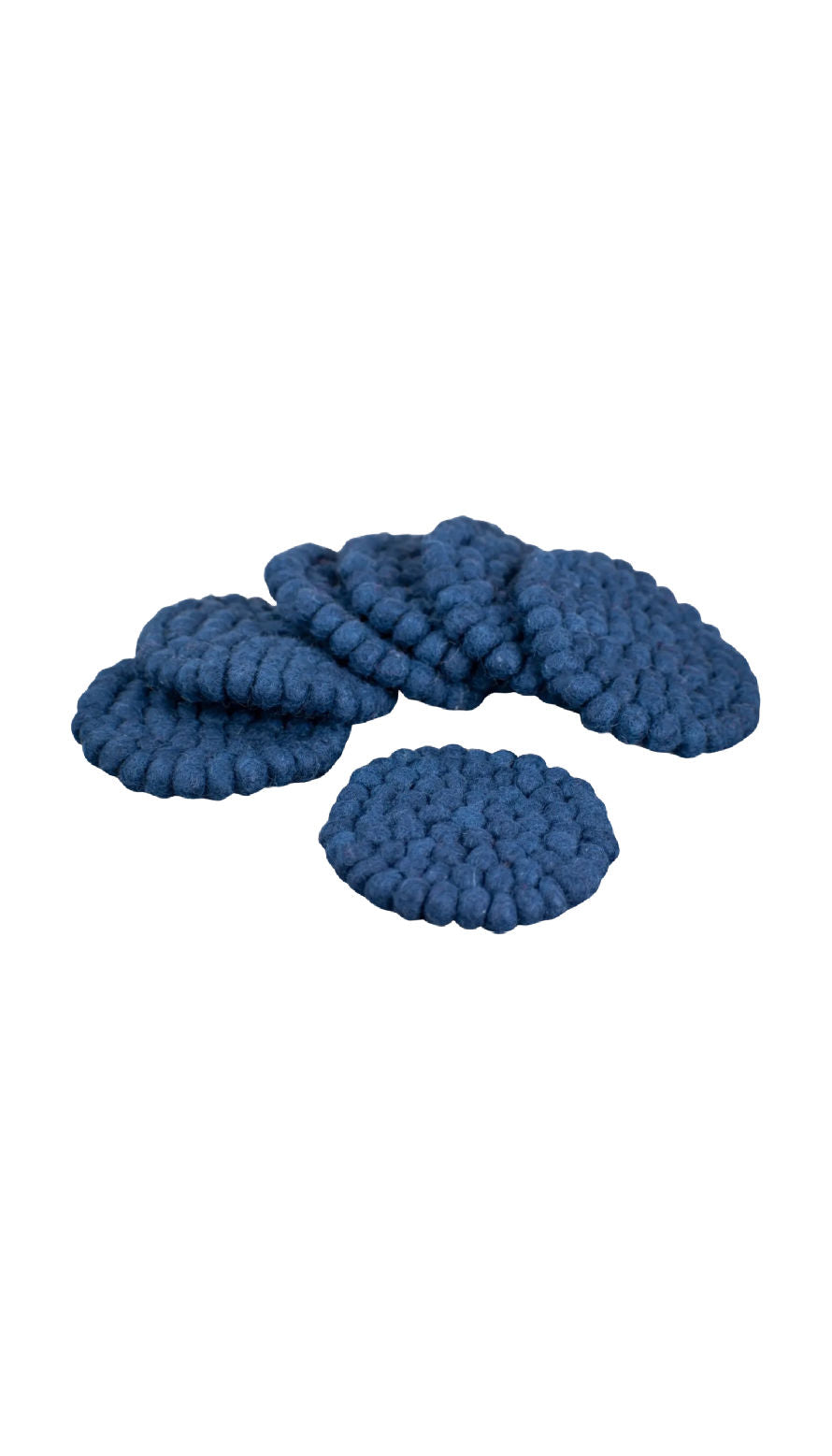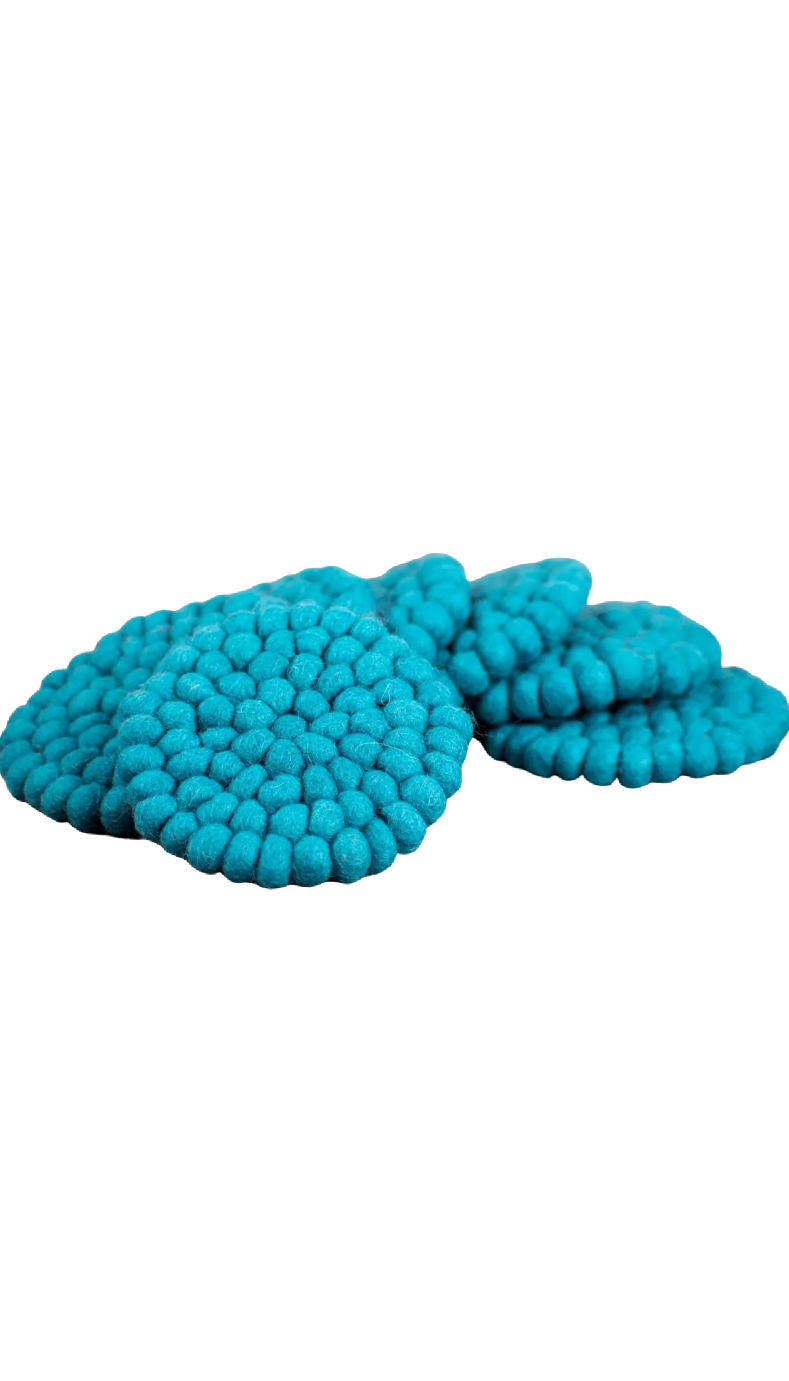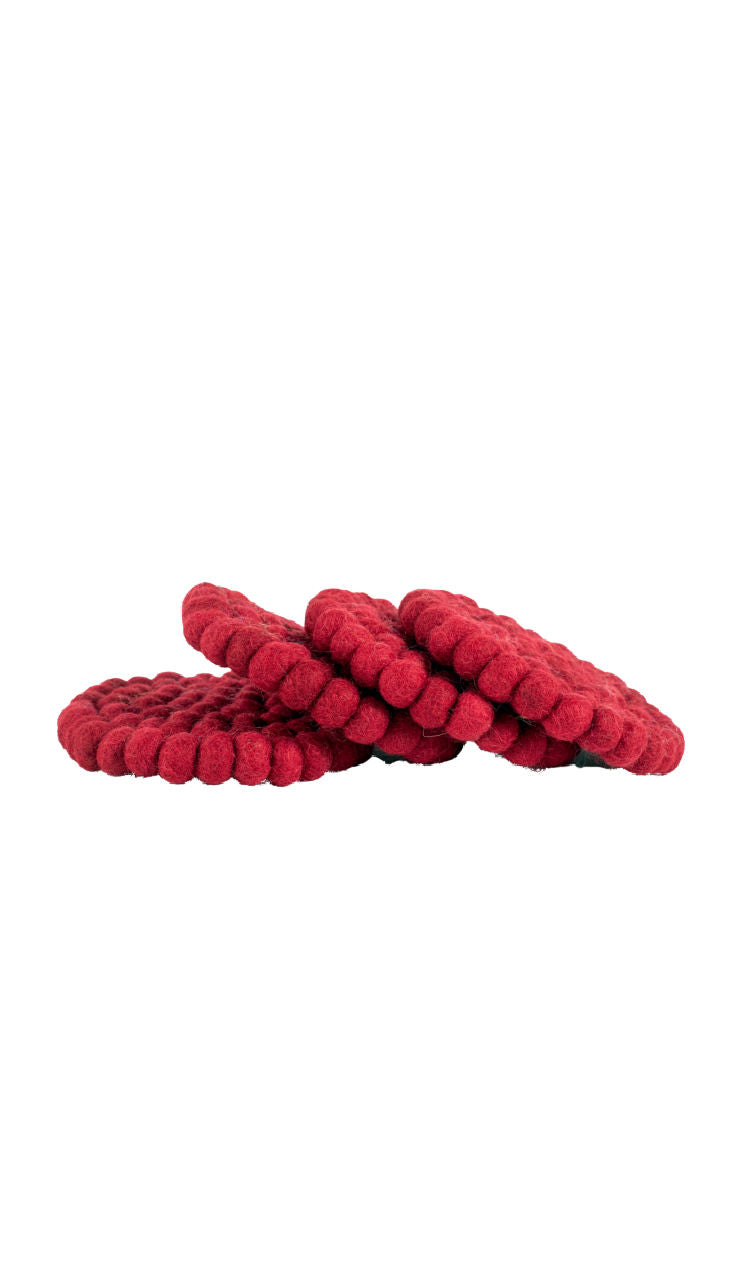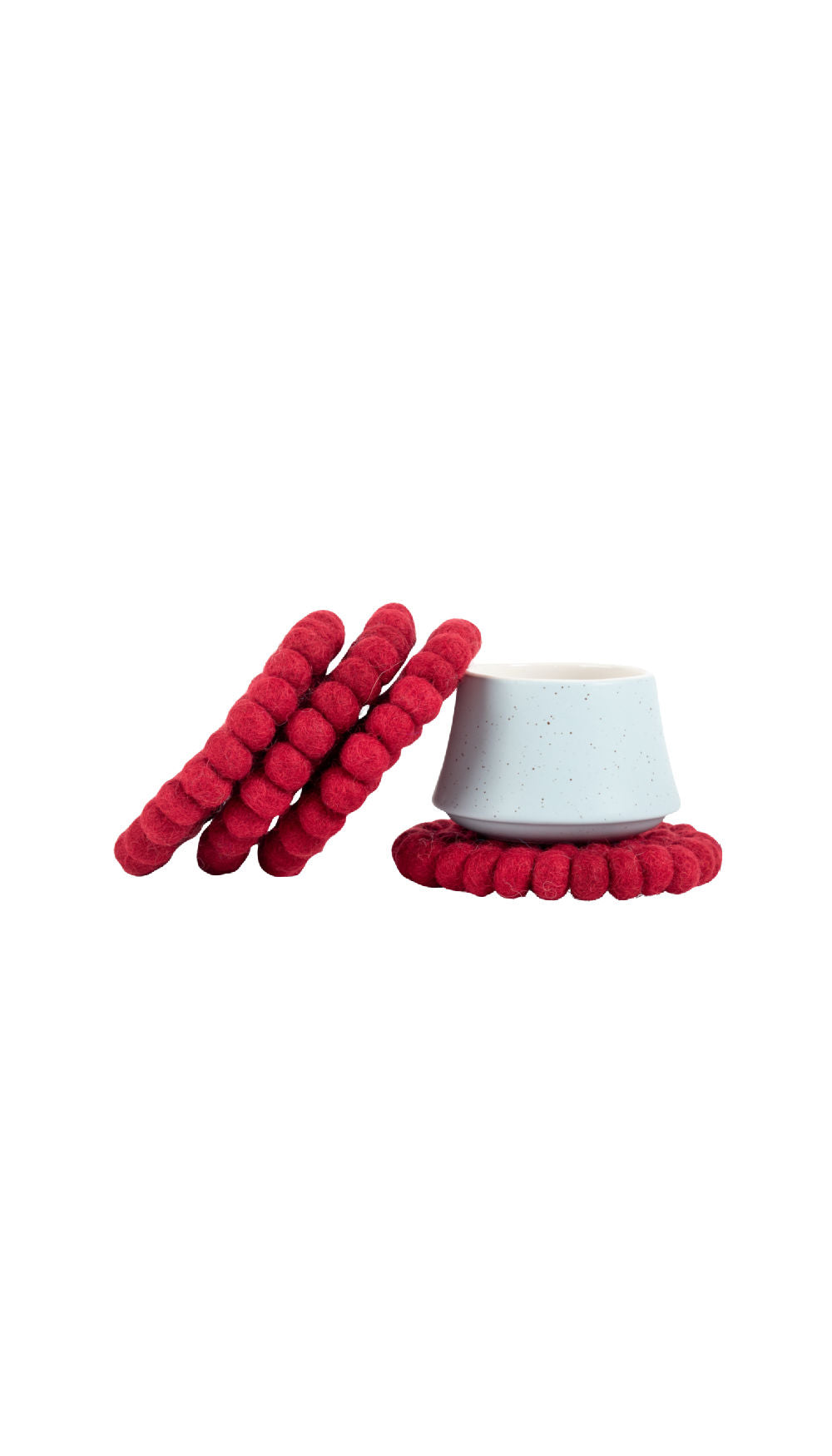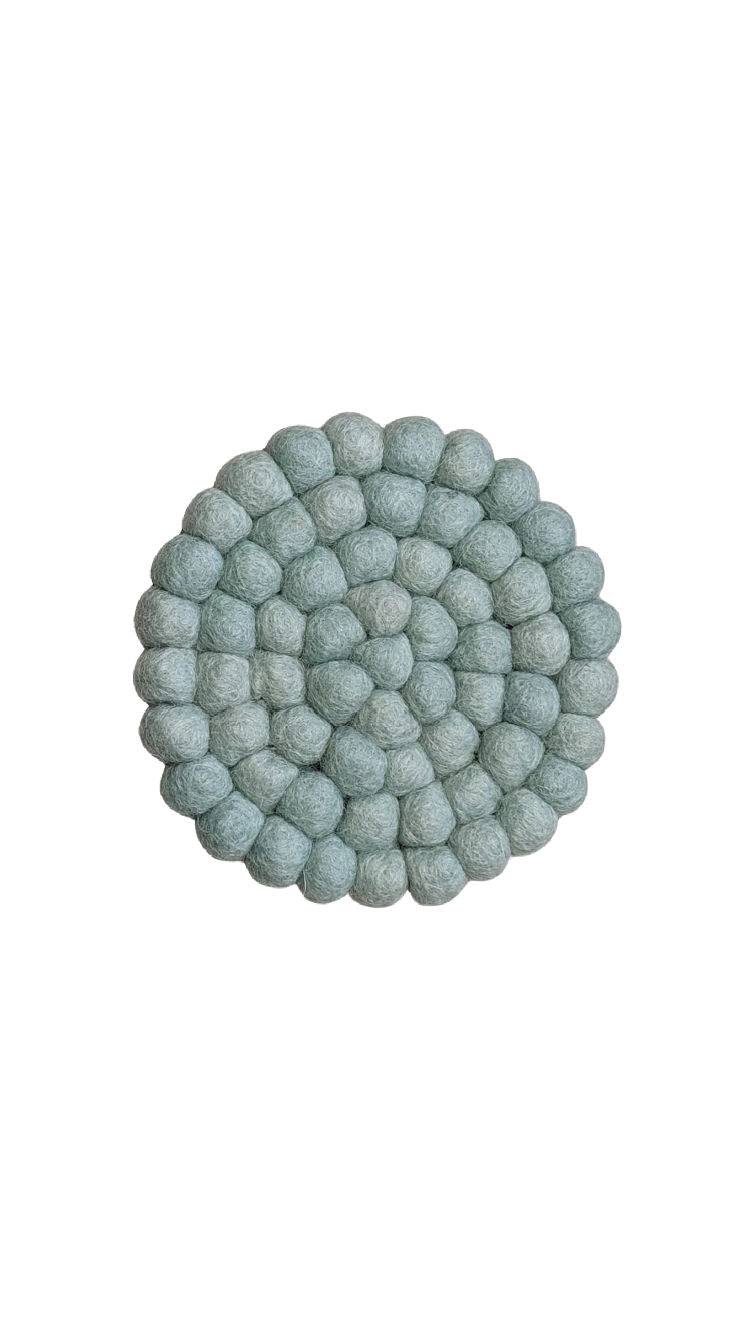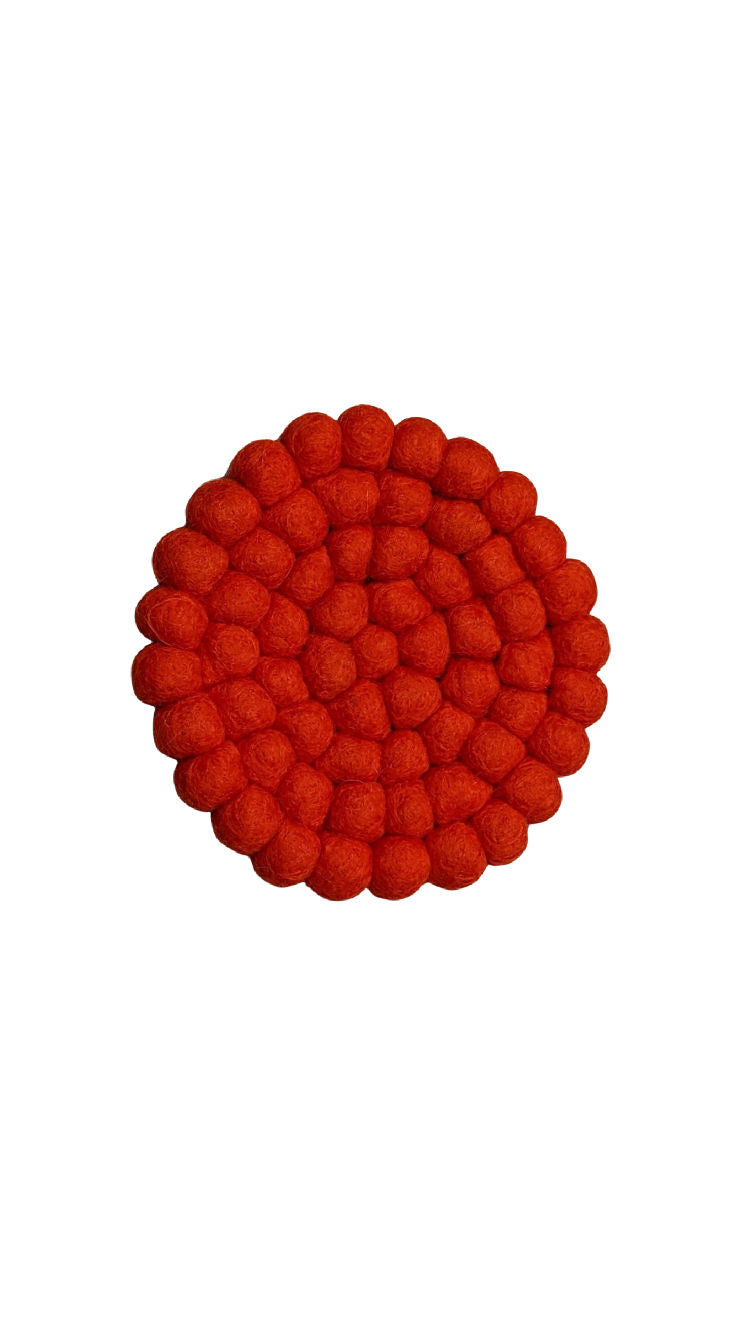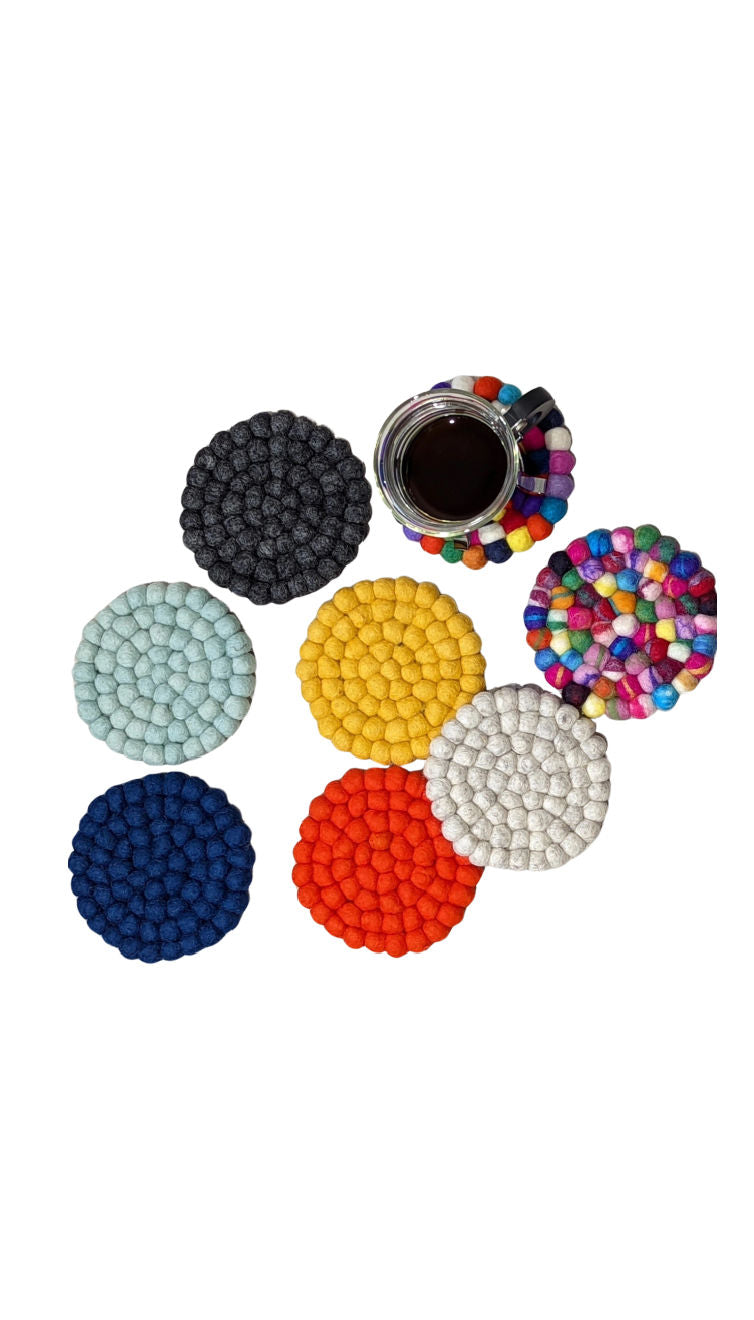 Felted Wool Coasters
Made of felted wool balls, these cozy and chic coasters keep hot bevs from ruining your tabletops and add a touch of colour and comfort. 
Hand-stitched using felt 100% balls, these coasters are perfect for both hot or cold drinks, oh! and they can also be used for displaying your favourite plants with a little flair.
For more felted wool trivets, see here, here, and here!
Details:
100% handmade

natural wool

no harmful chemicals

approximate size: 10cm

made in Nepal