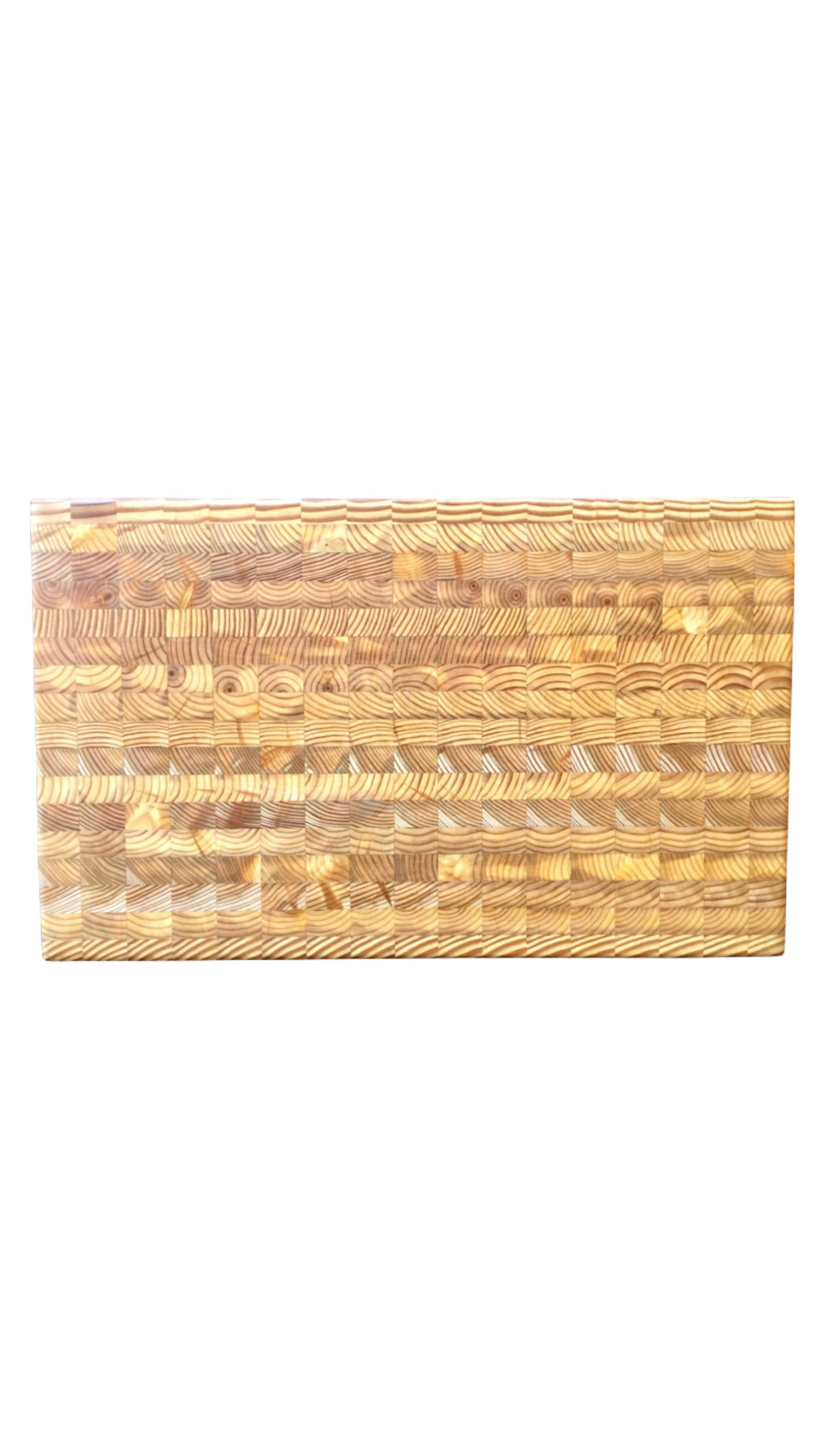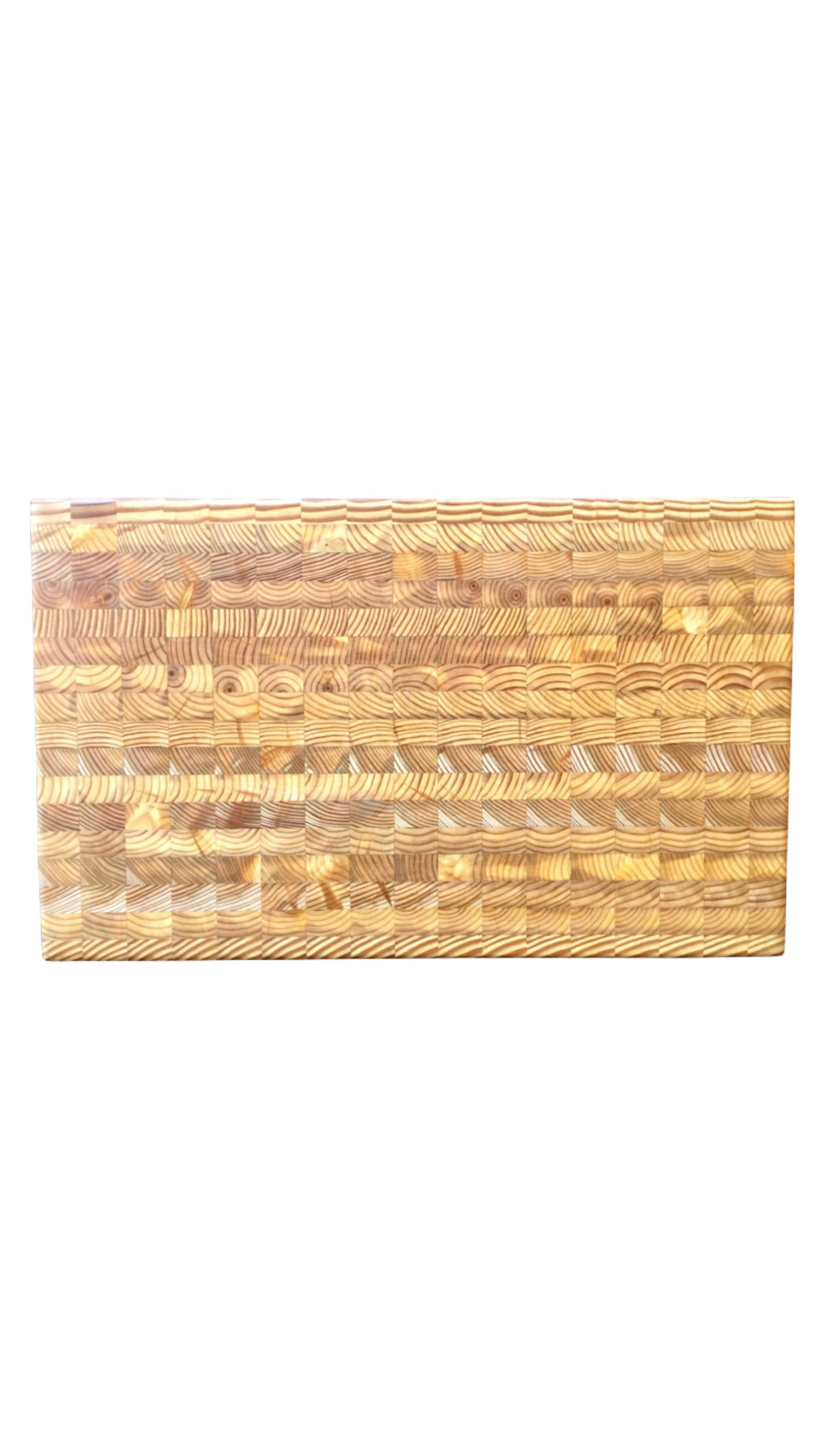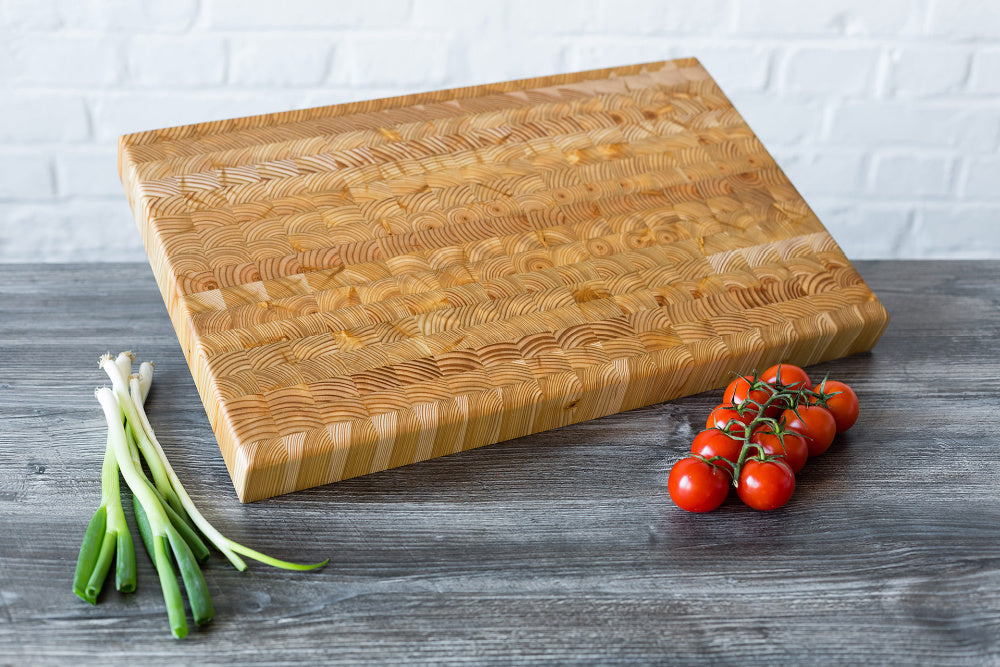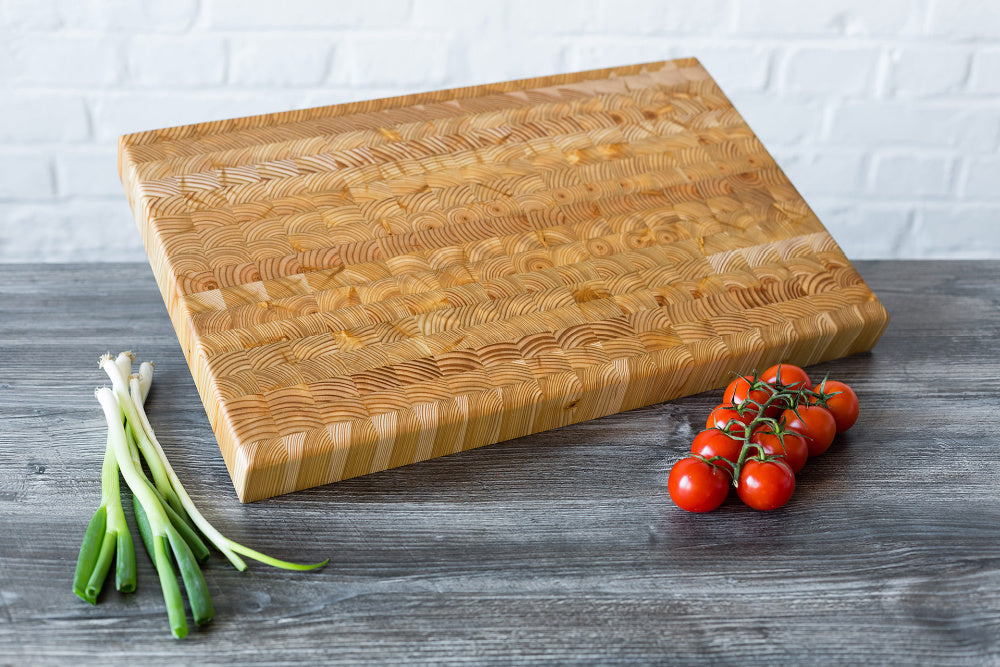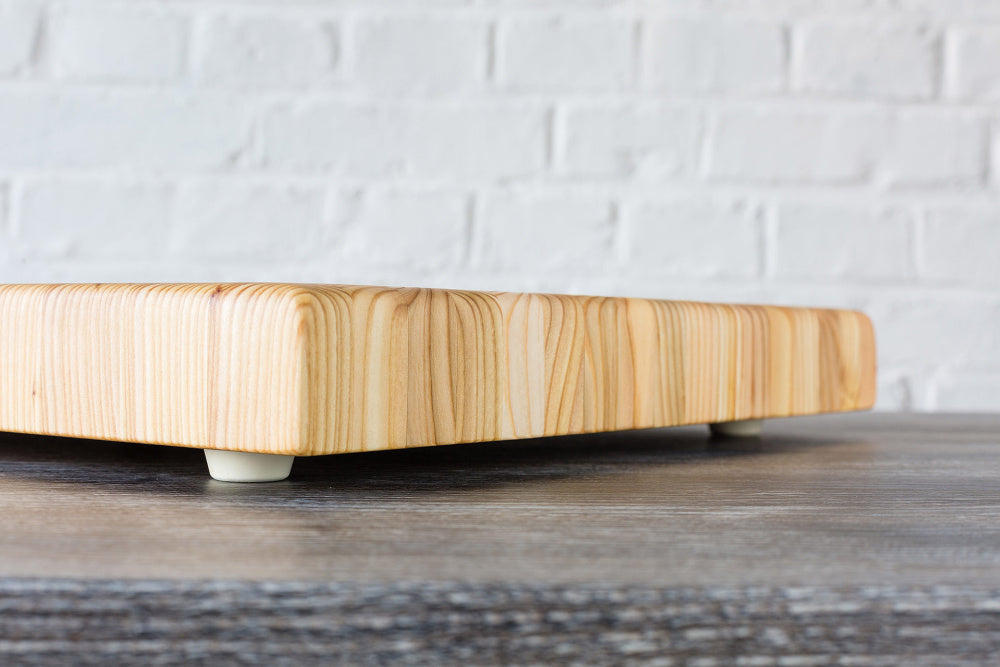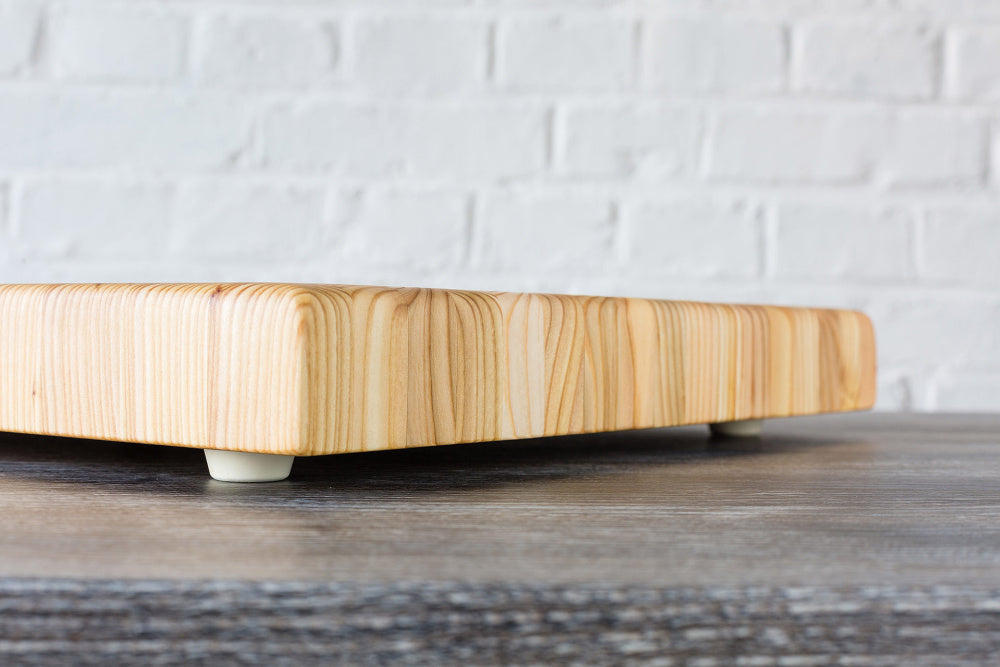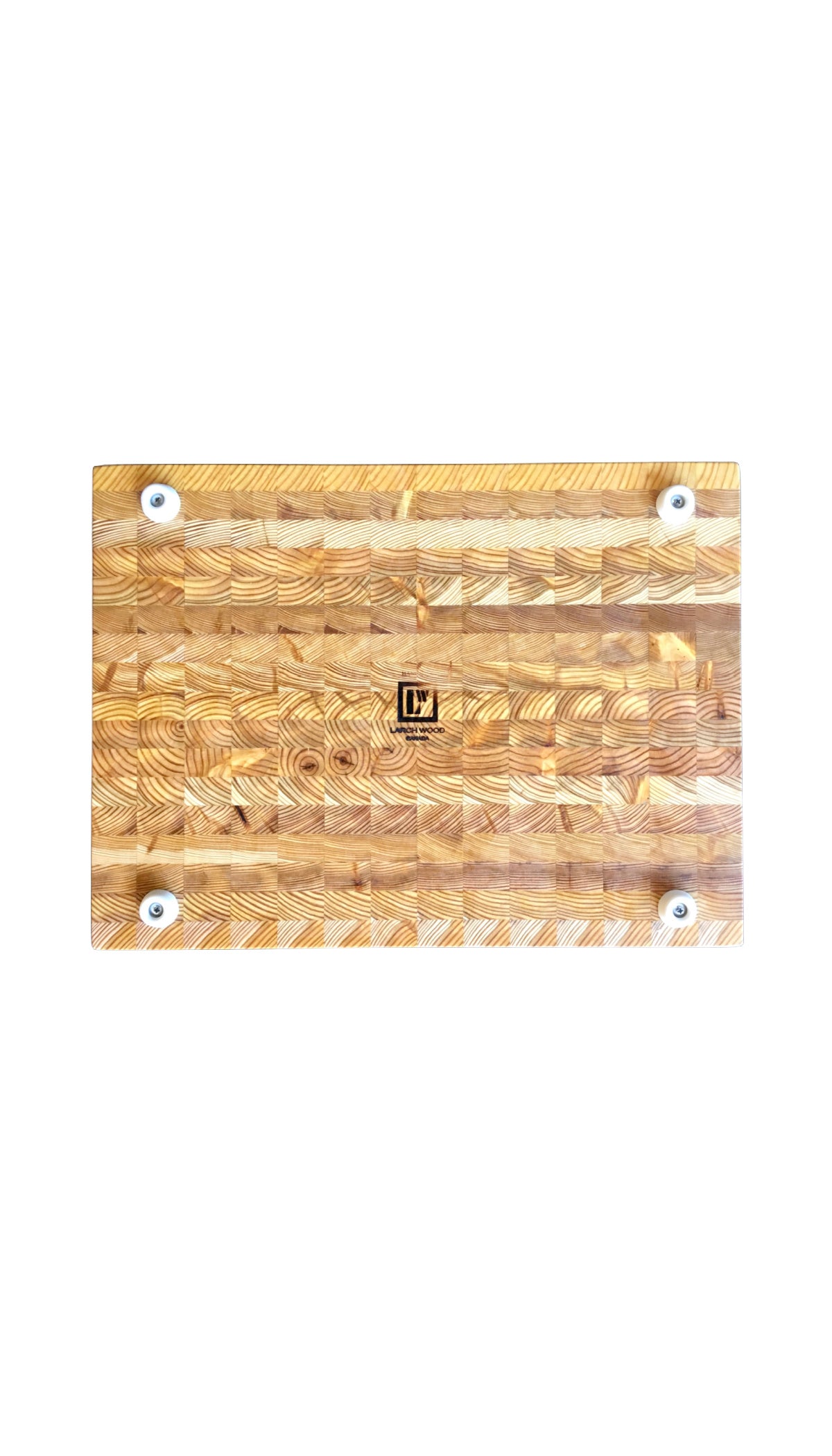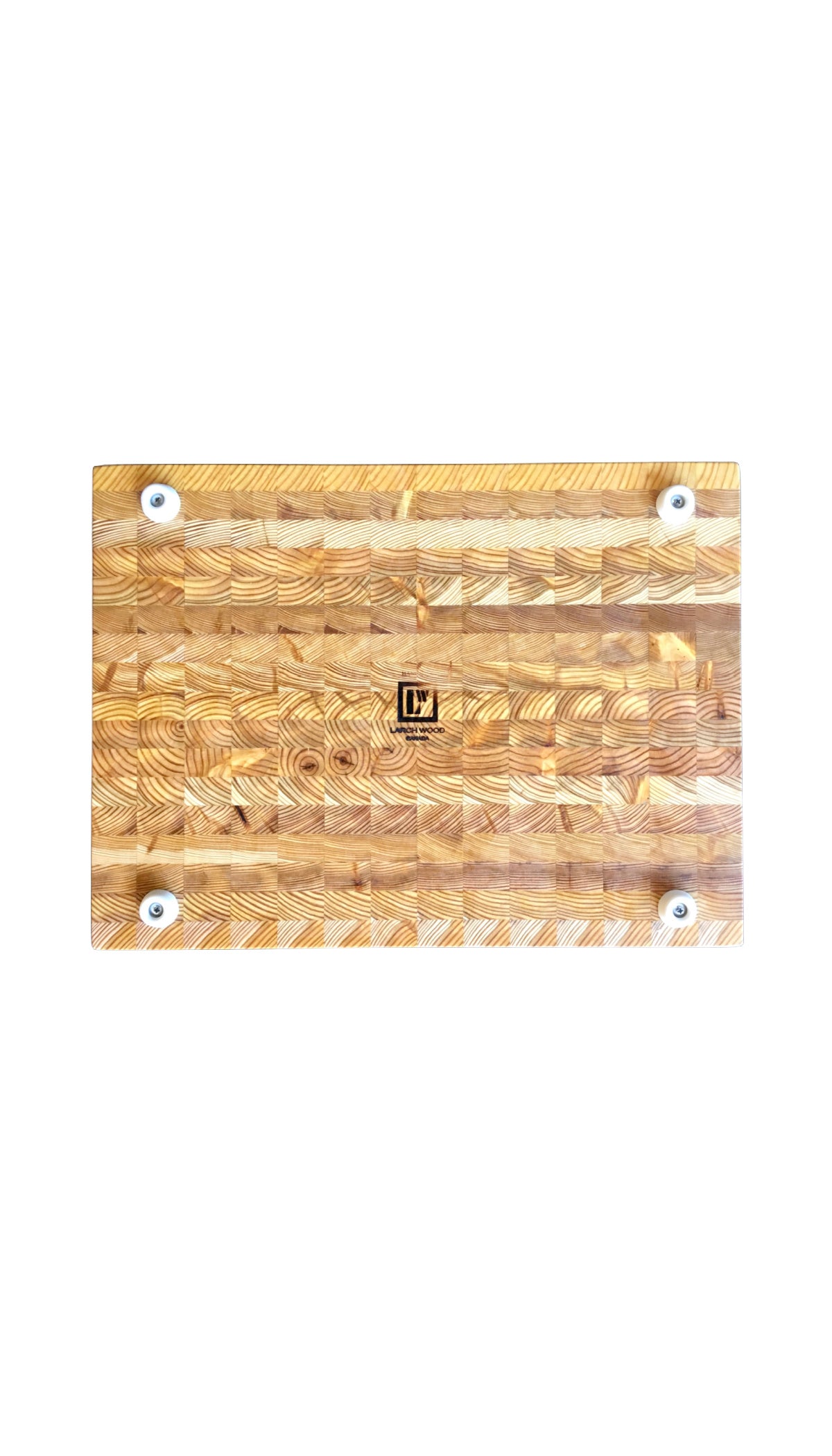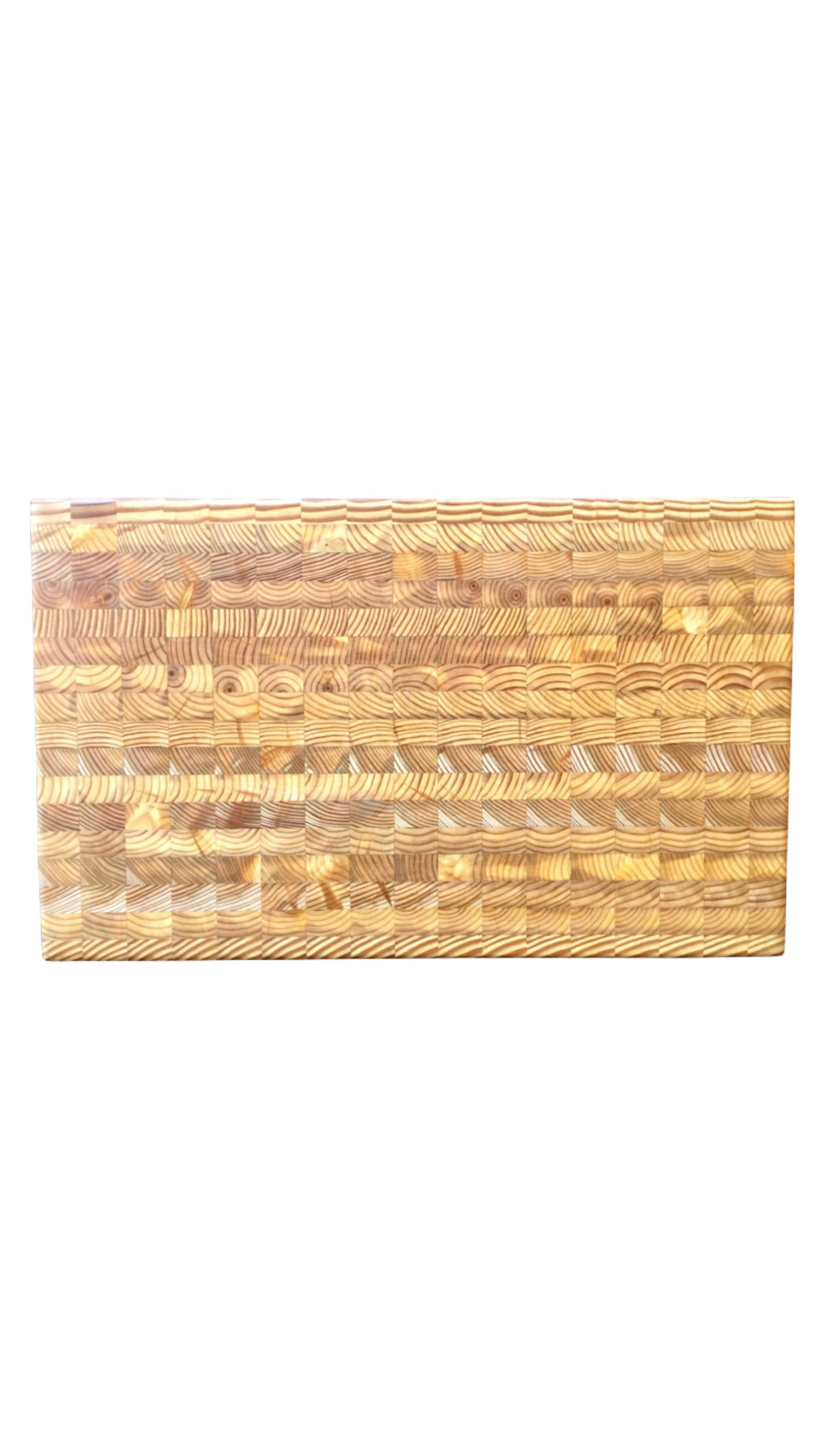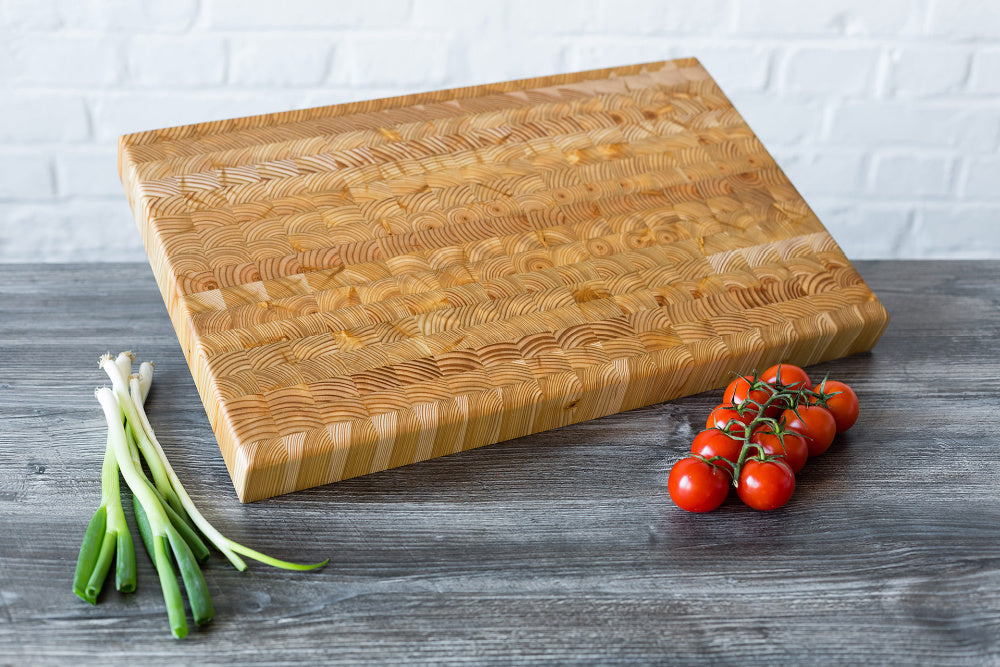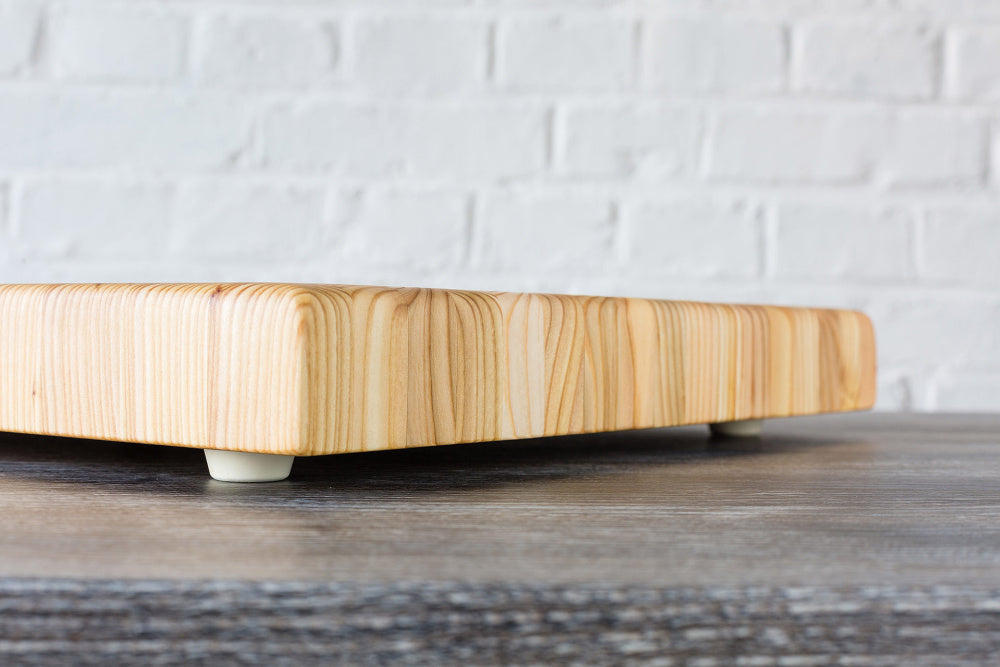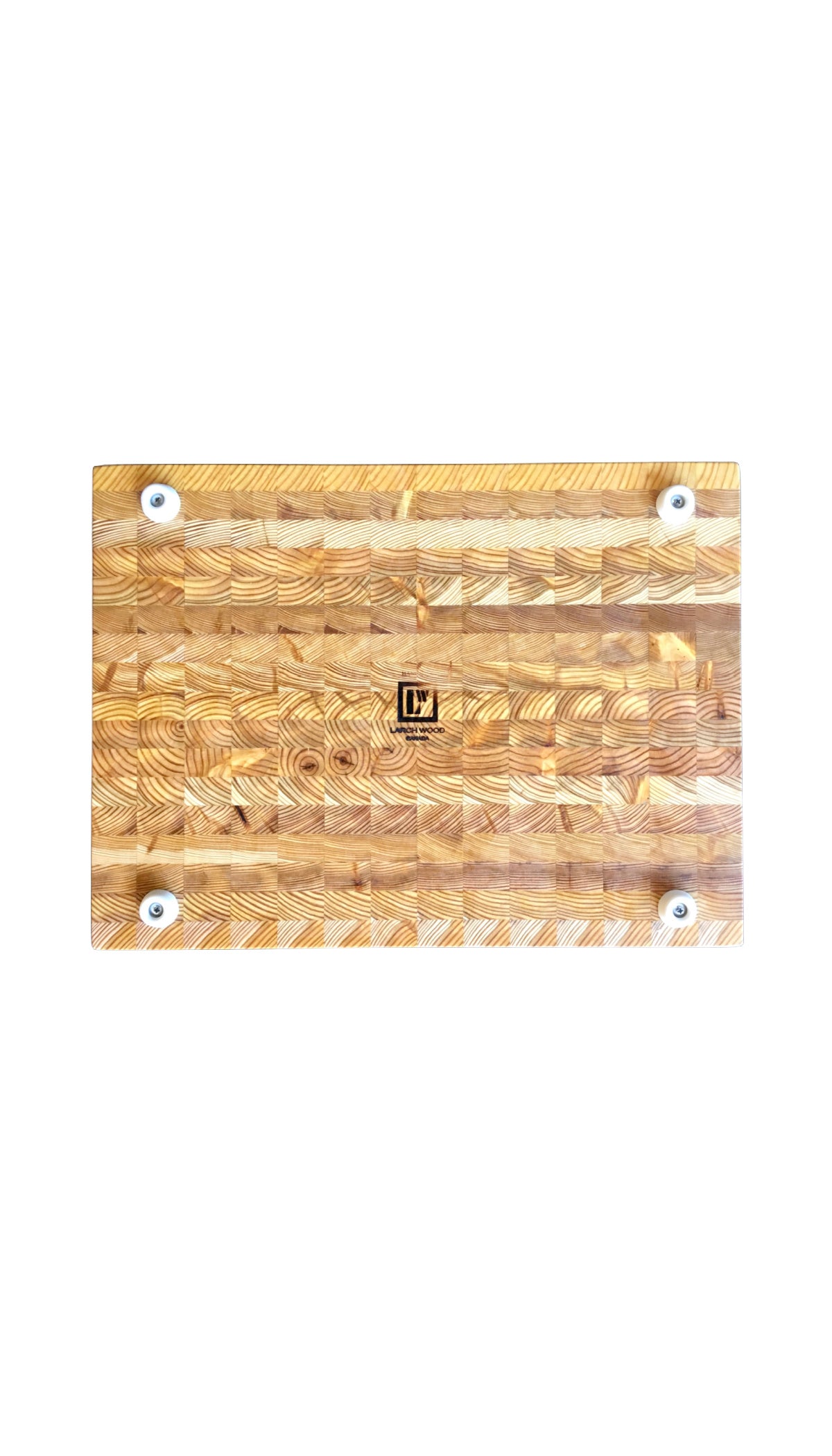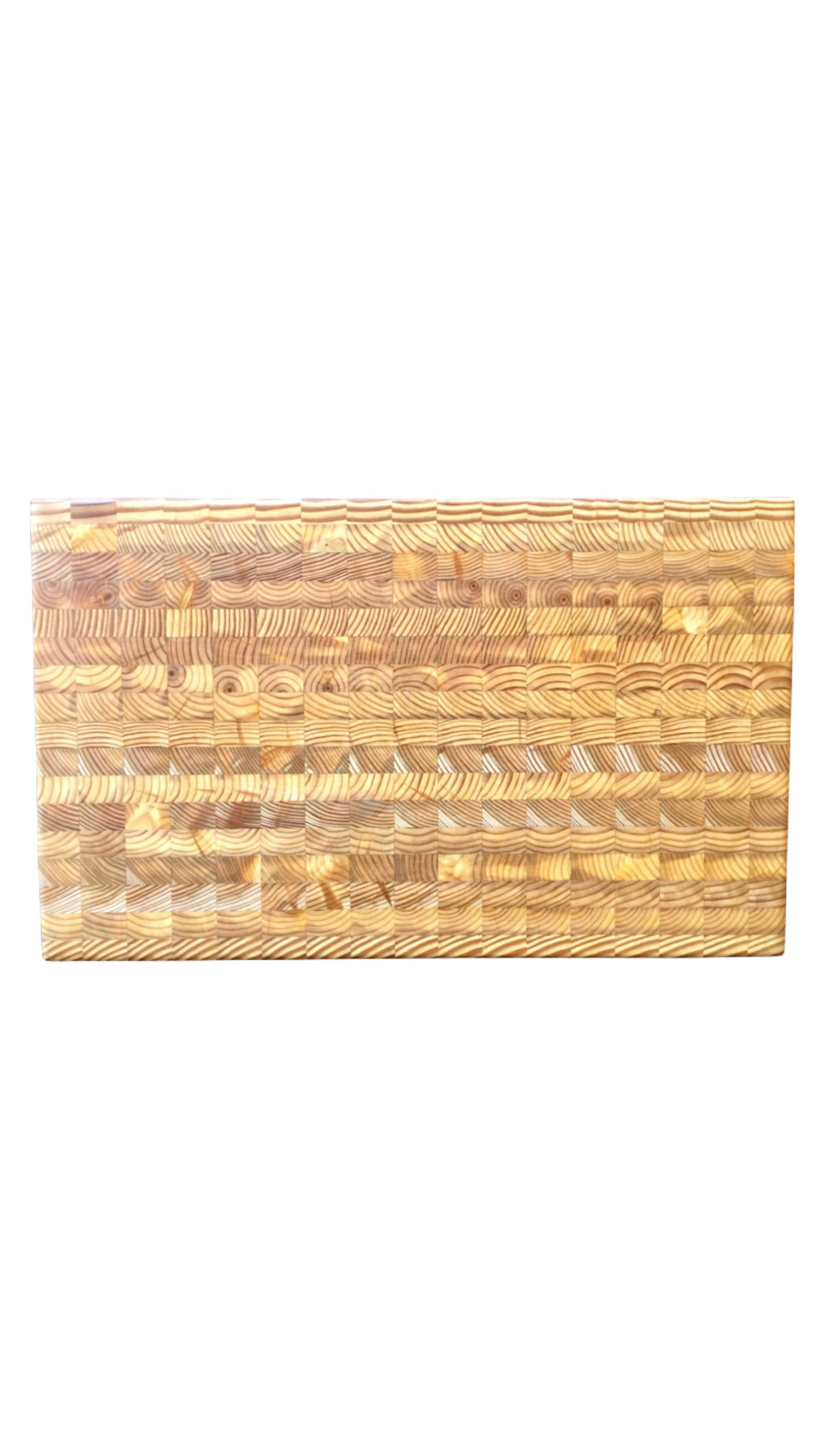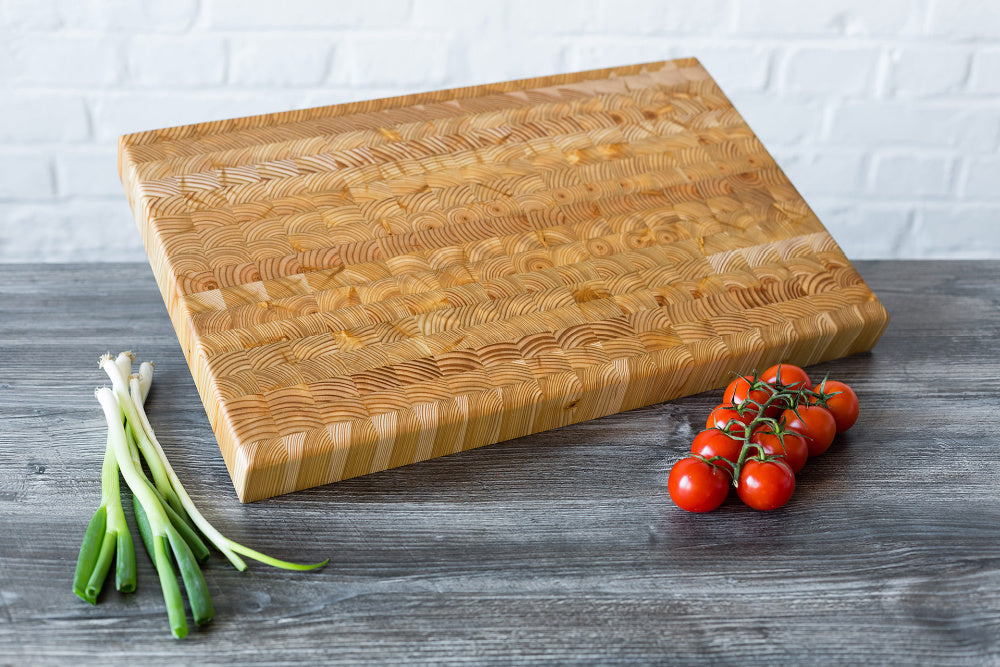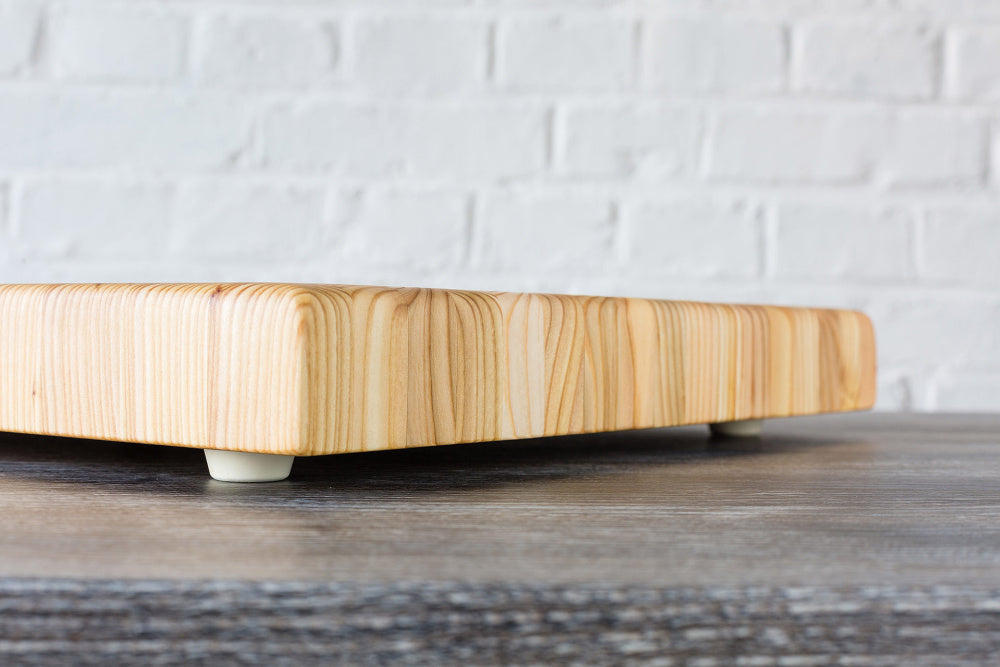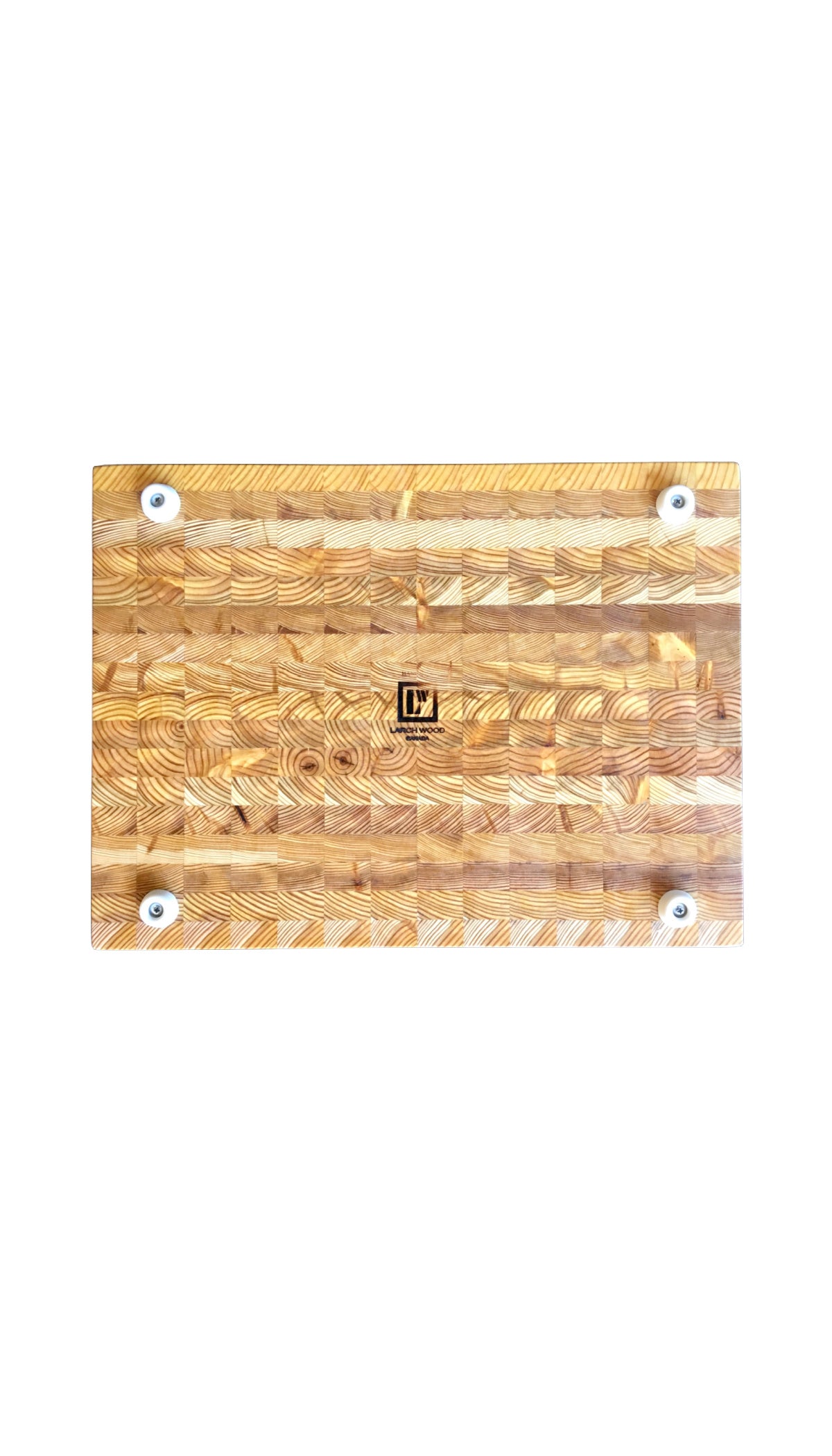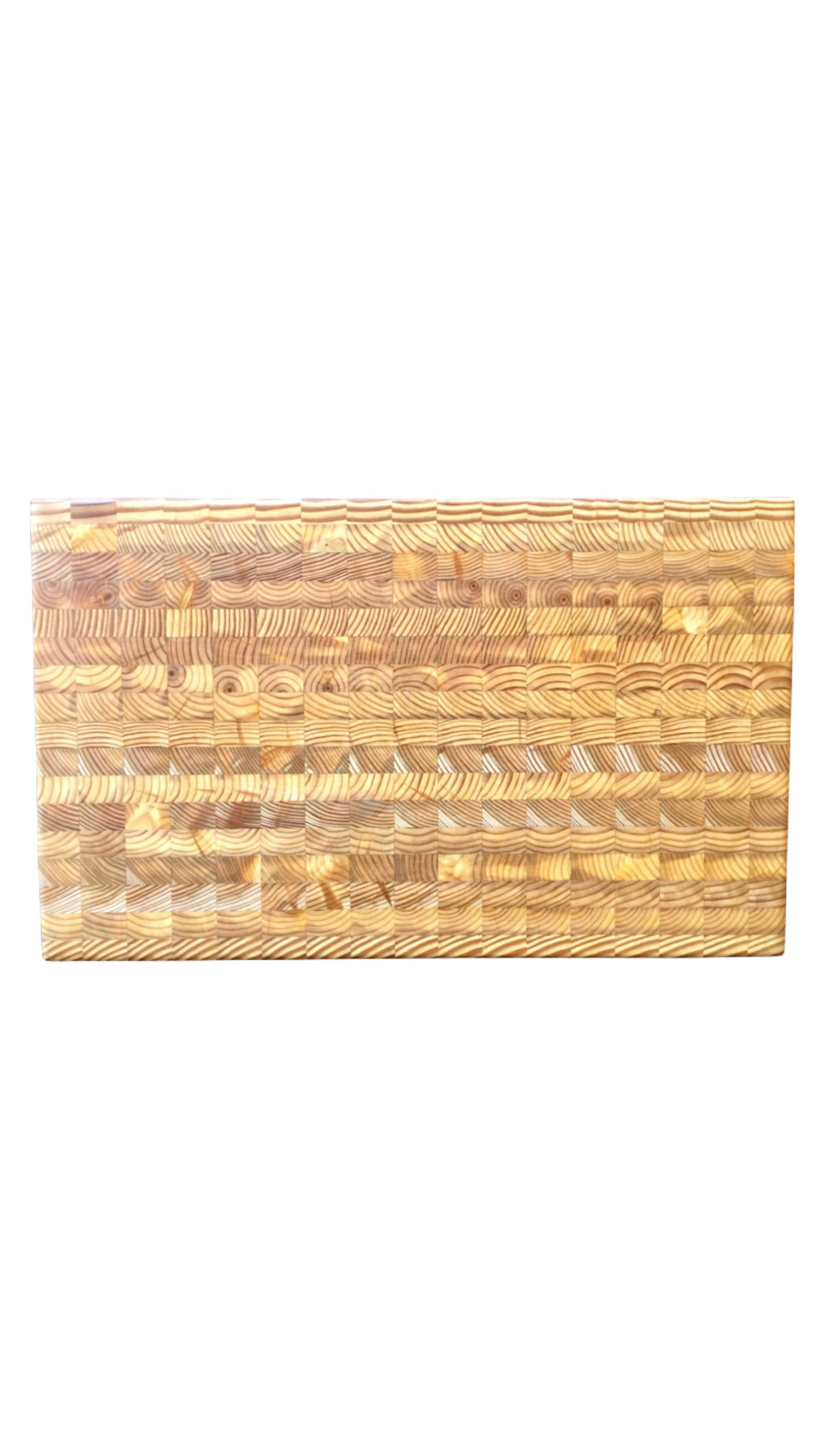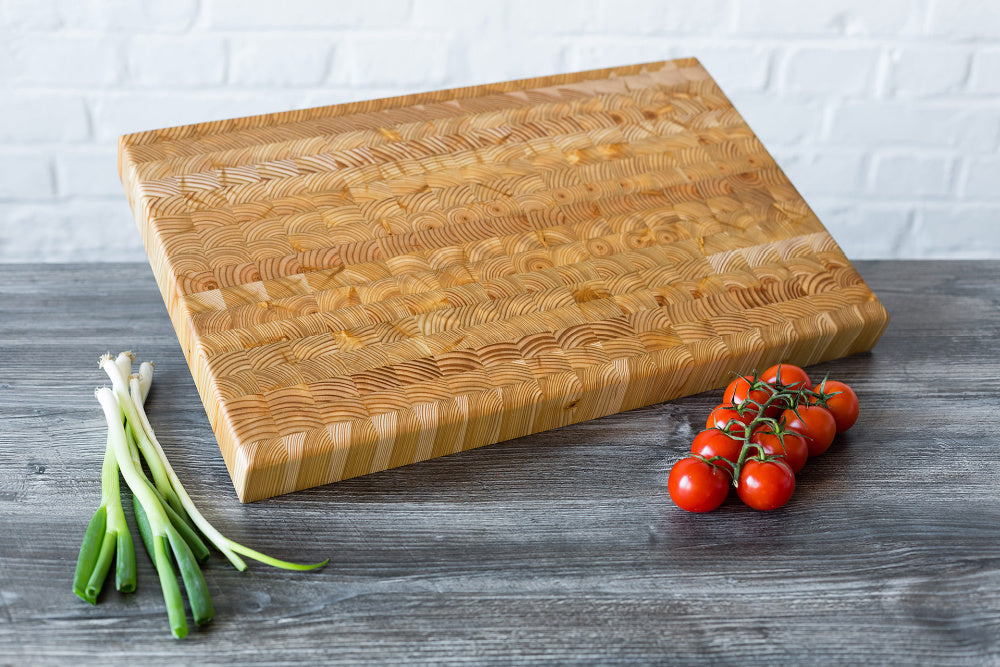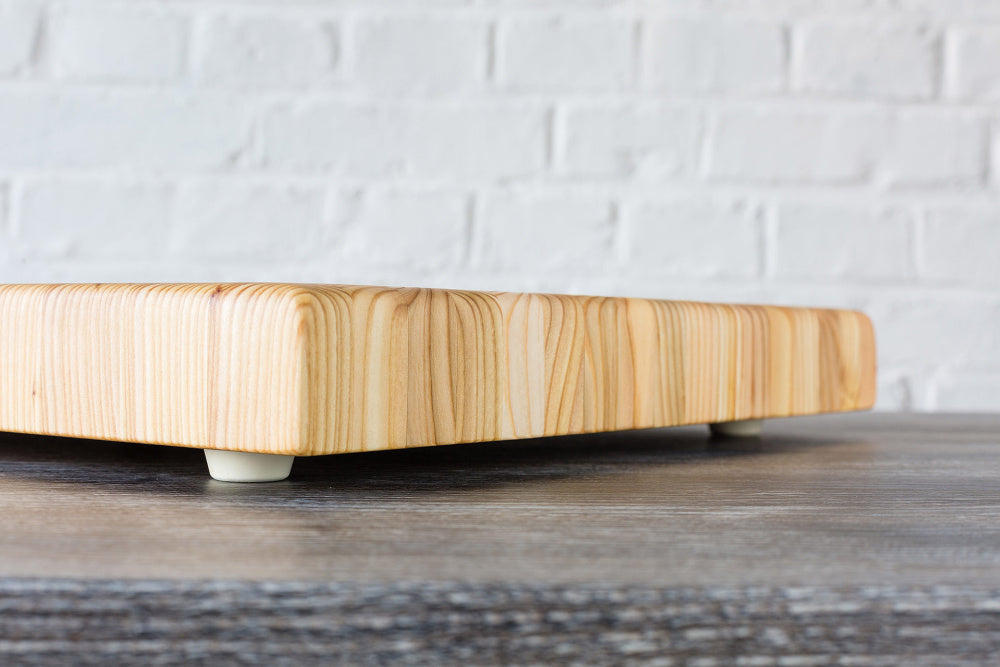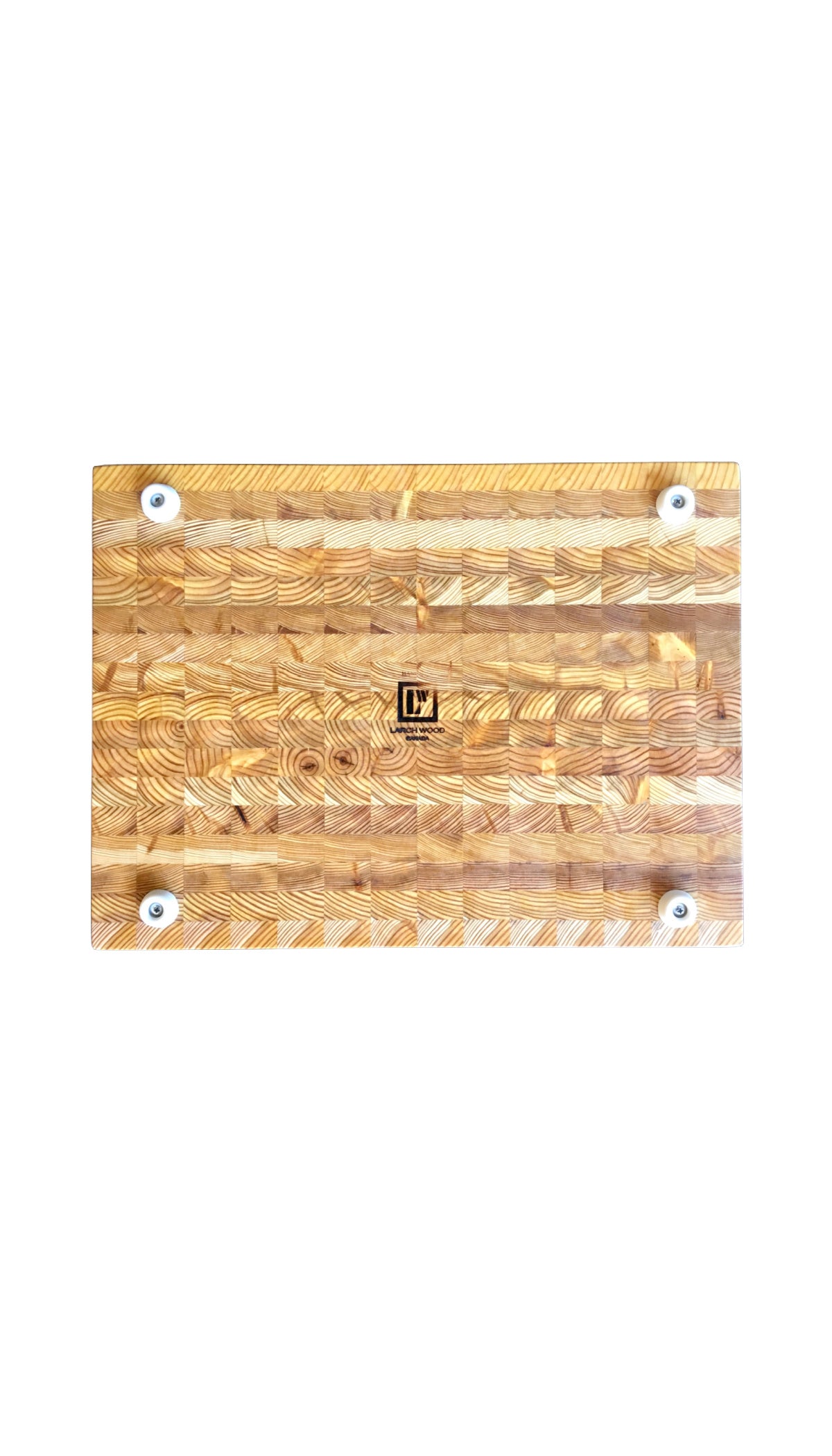 Large Premium Cutting Board
This is it - the ultimate cutting board. It's not to be trifled with. If you treat it well, it will treat you oh-so-very well - for years and years to come. Was it triceps/biceps day at the gym? Coming in at a hefty 5.1kg, the difference between a one-hander and this big boy is now very clear. A professional quality cutting board that offers a veritable bounty of working surface.
Details:
• superior end-grain construction
• kiln-dried lumber improves the durability of the wood
• handcrafted from antimicrobial and rot-resistant larch
• board size is 21.6 x 13.5 x 1.75 inches (54.9 × 34.3 × 4.5 cm)
• board weighs 11.24 lbs (5.1 kg)
P.S. Make sure your investment is cared for. Find cutting board wax here.