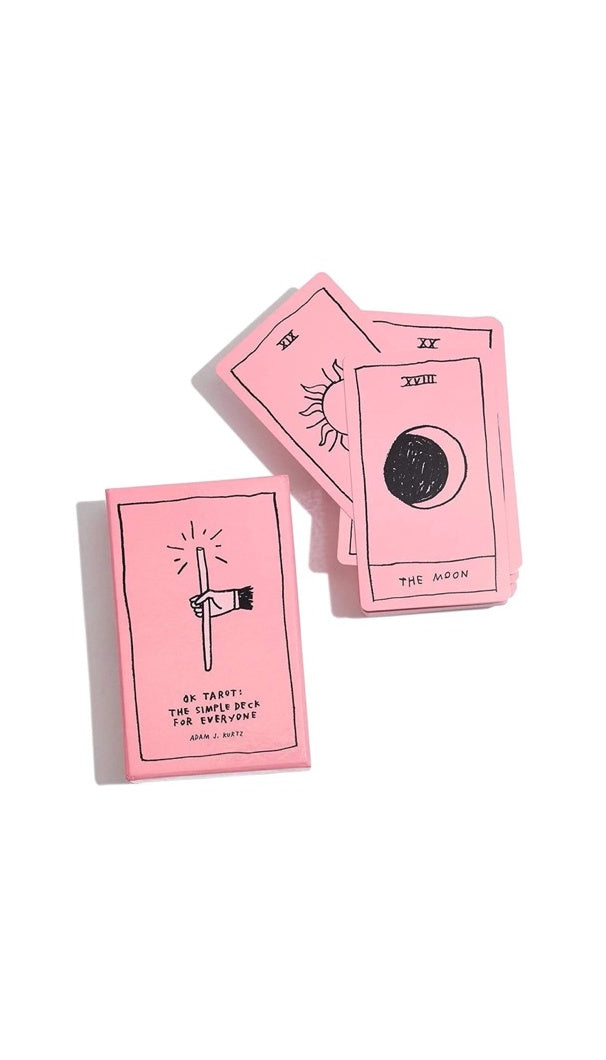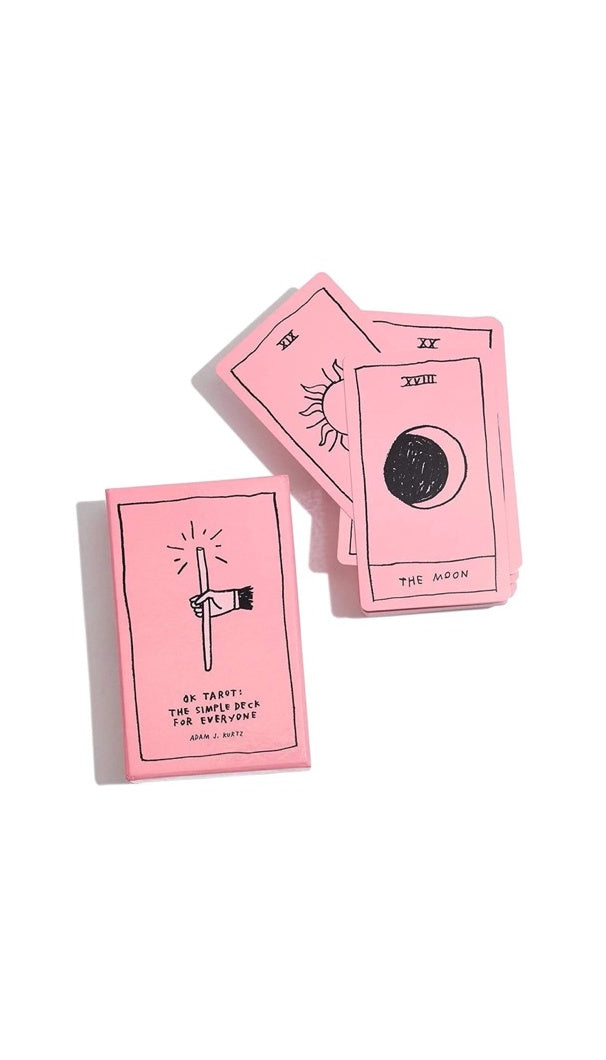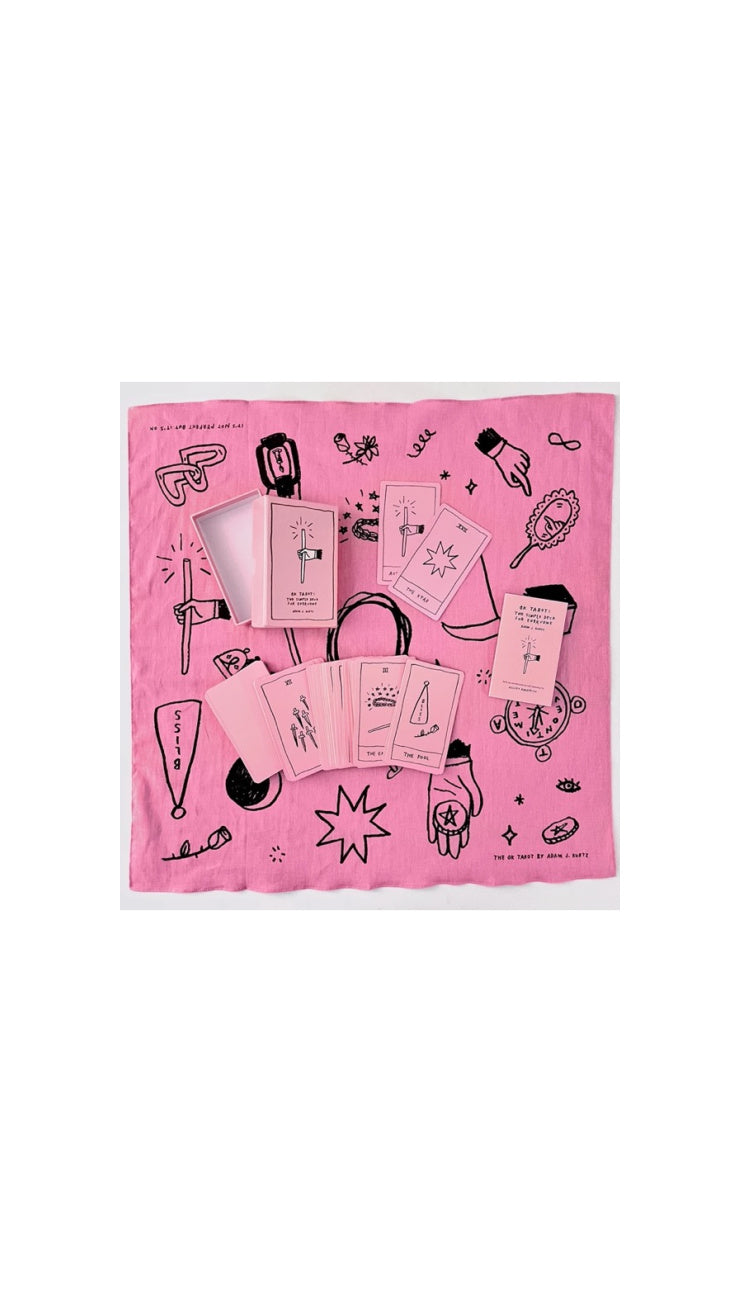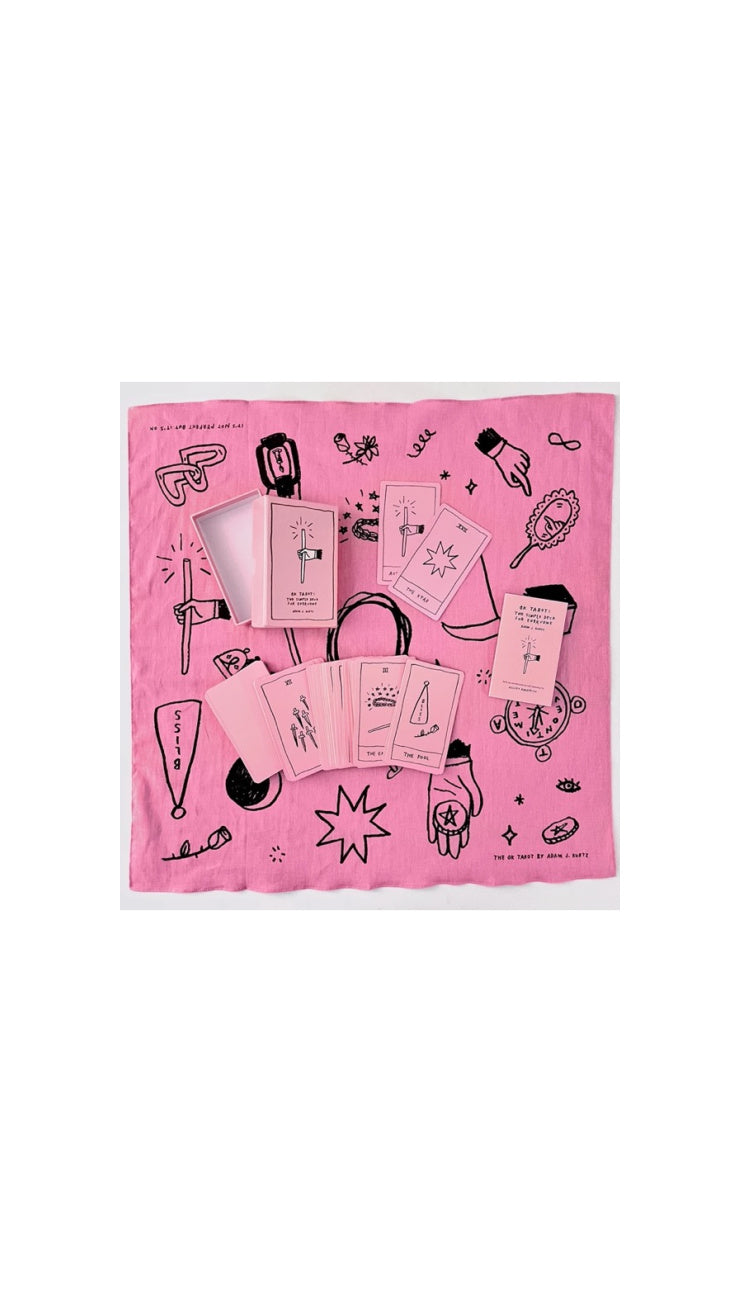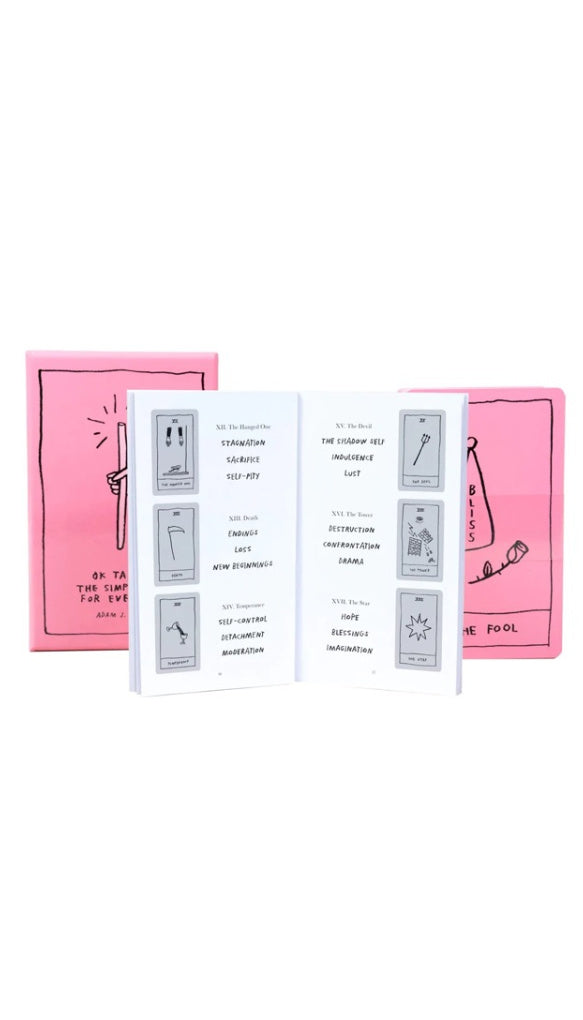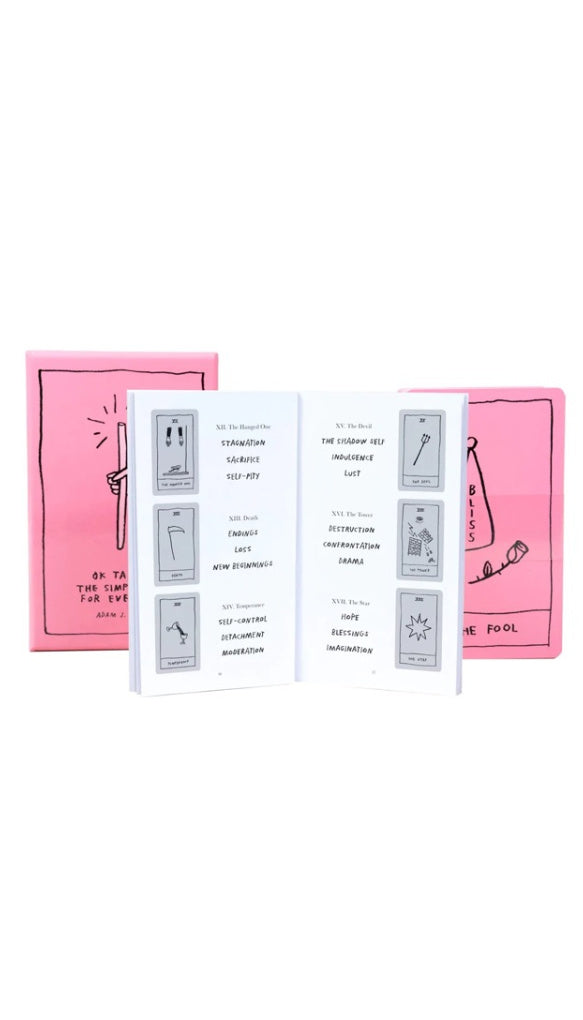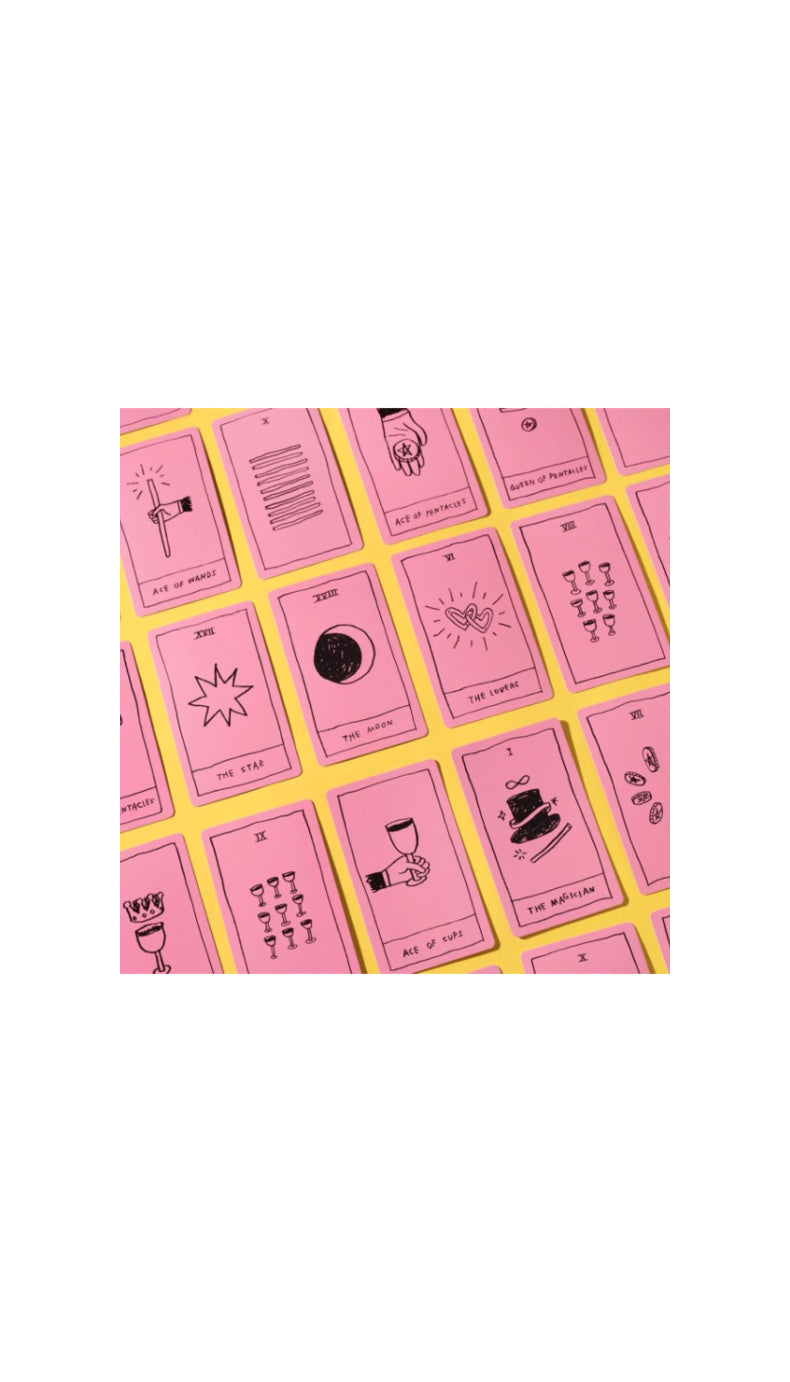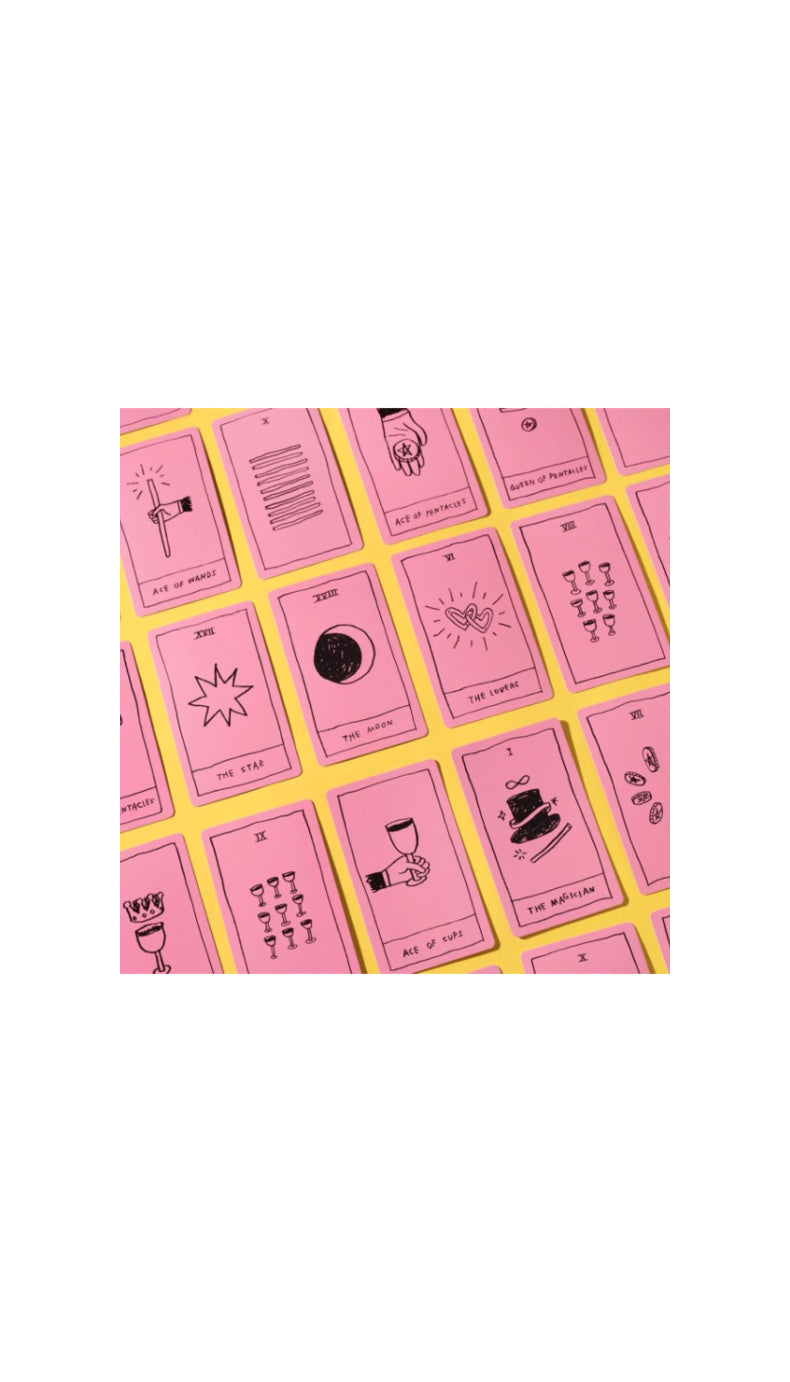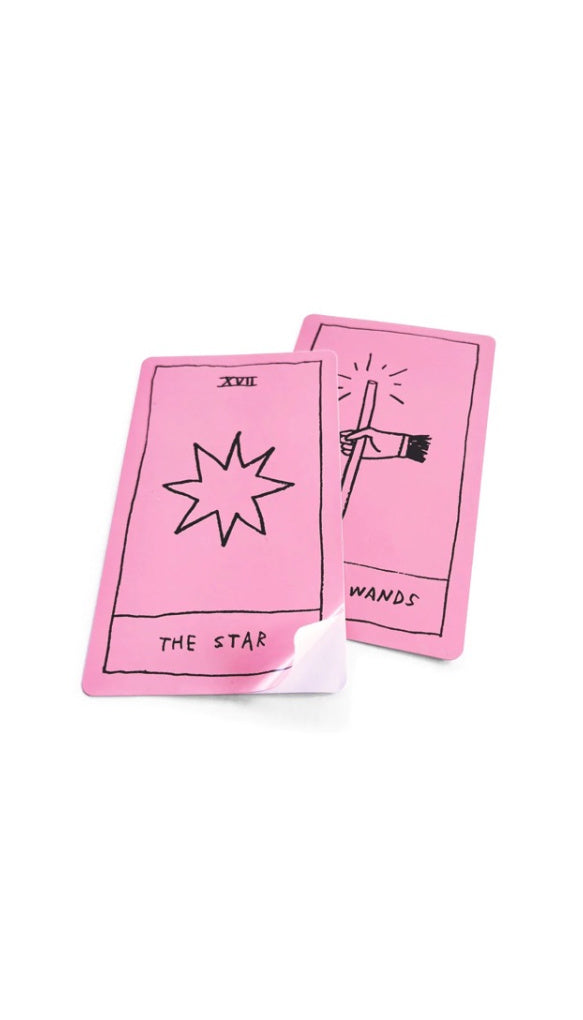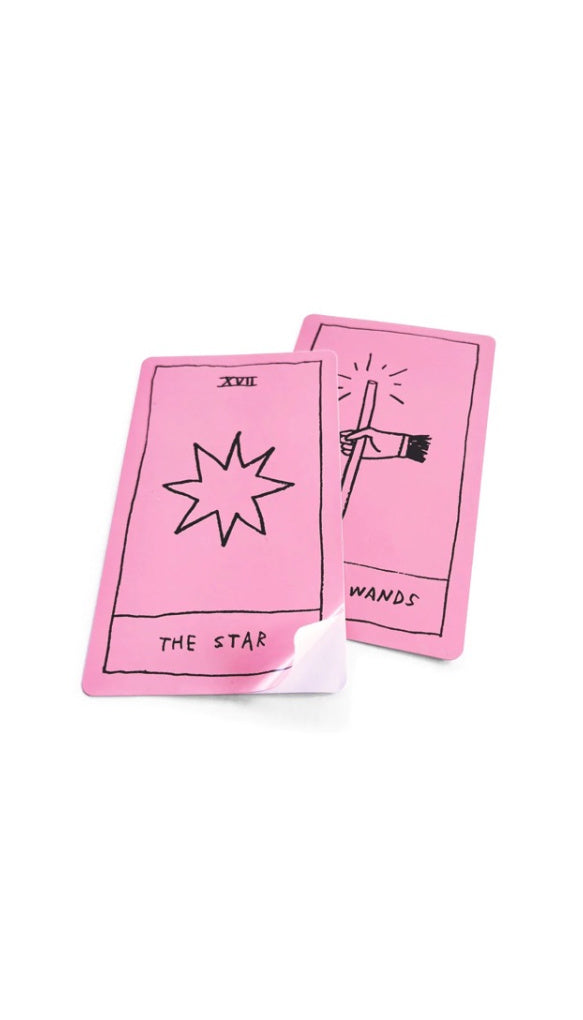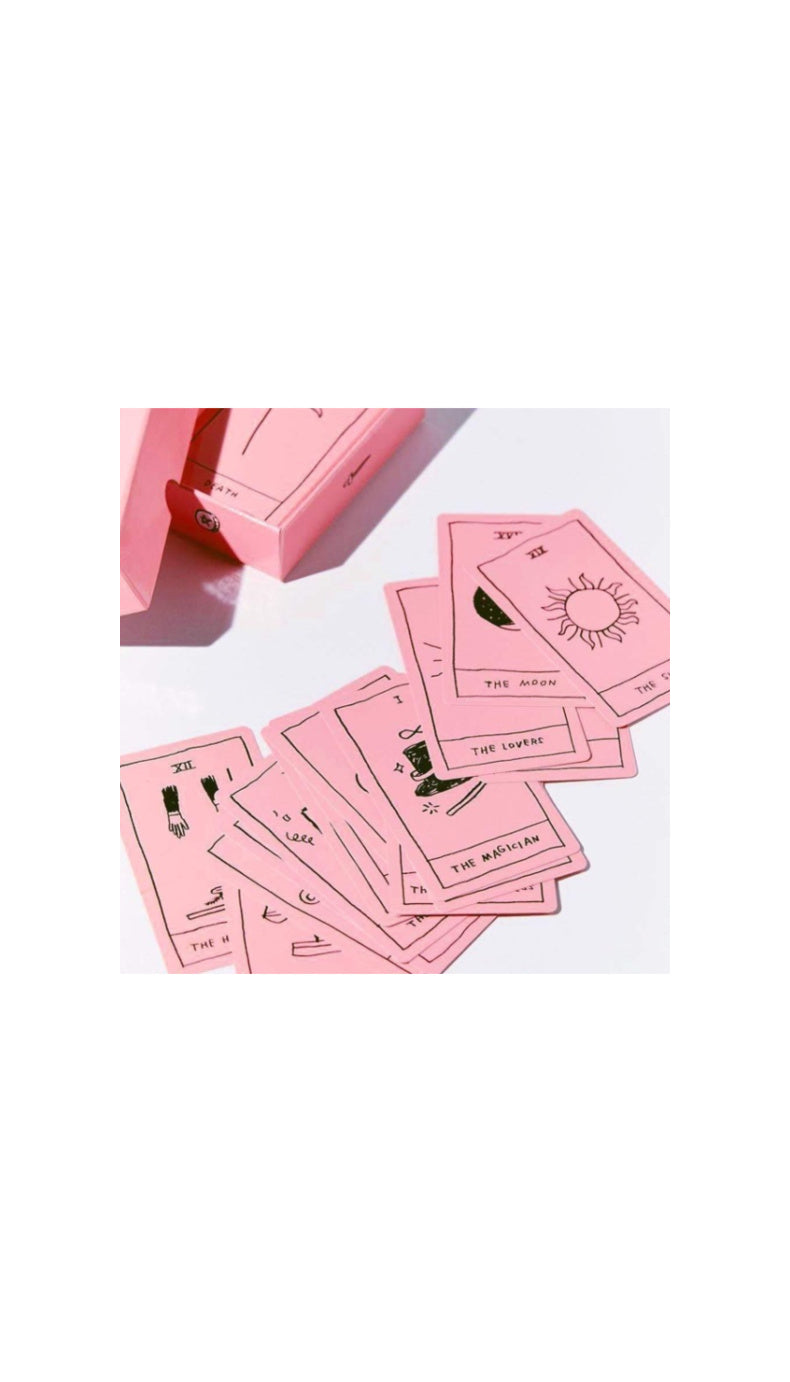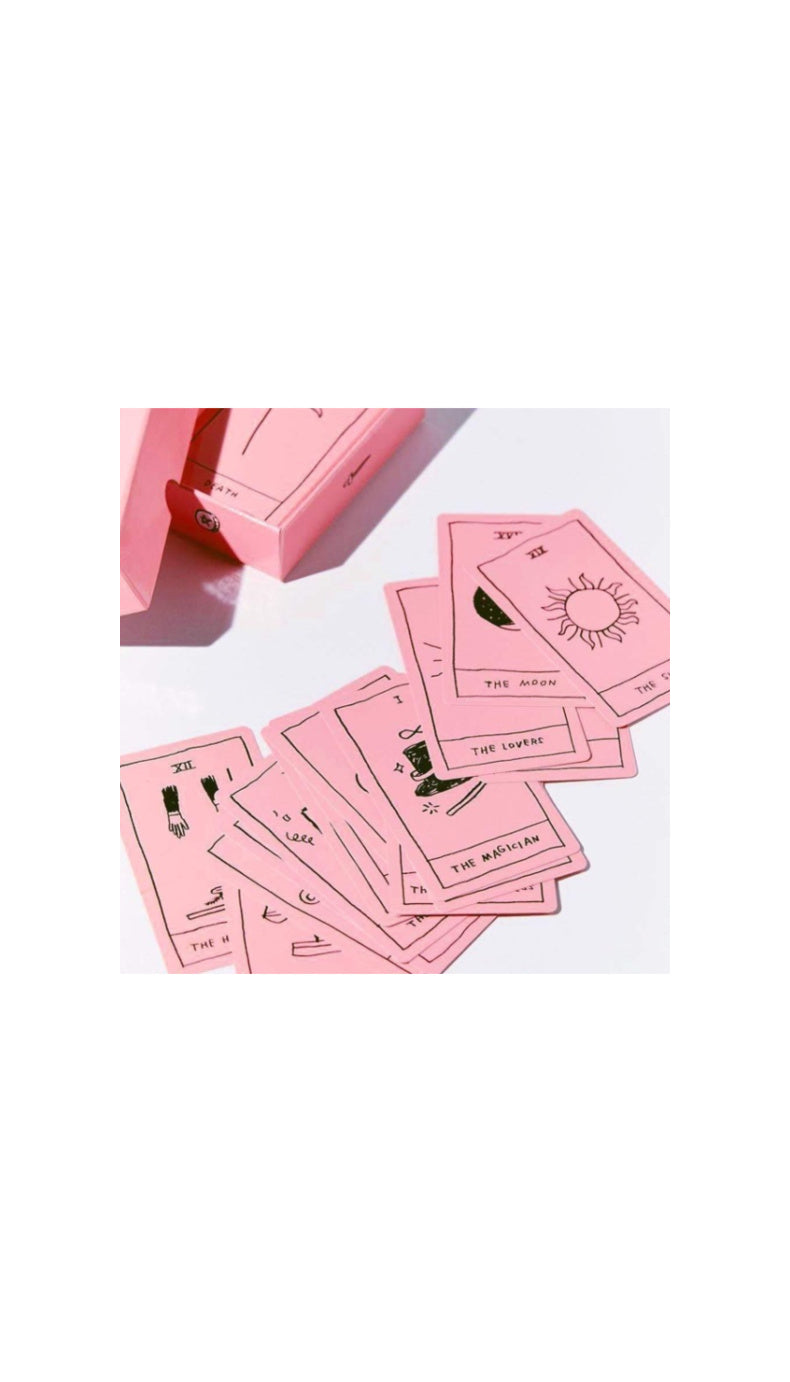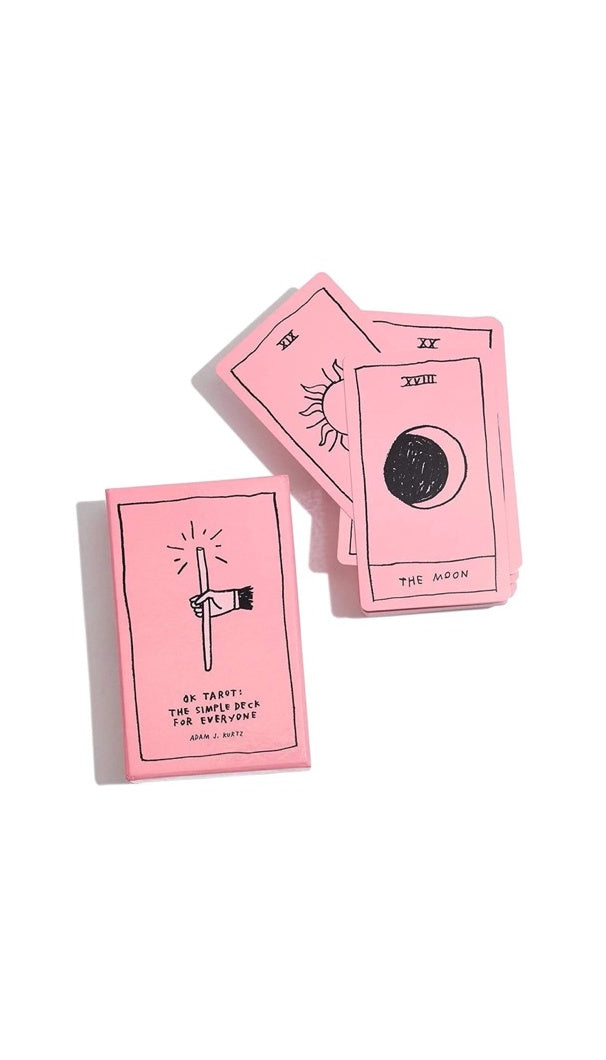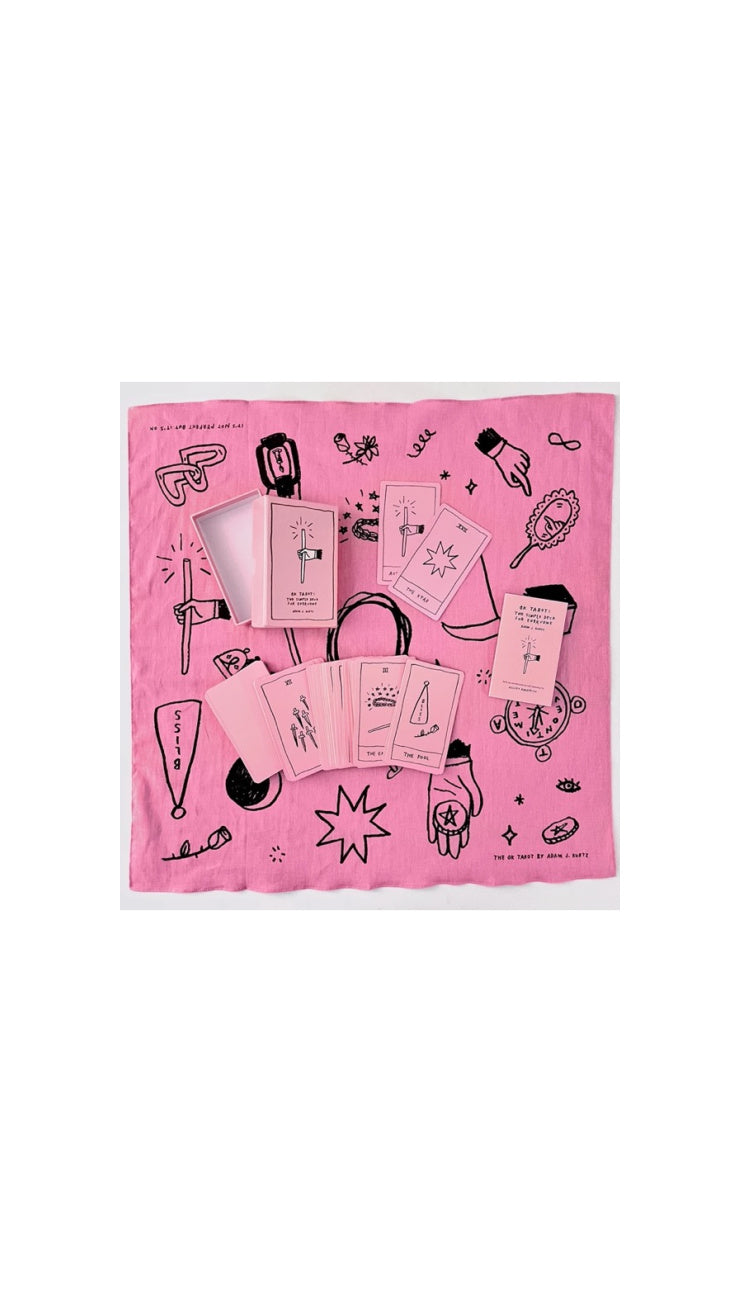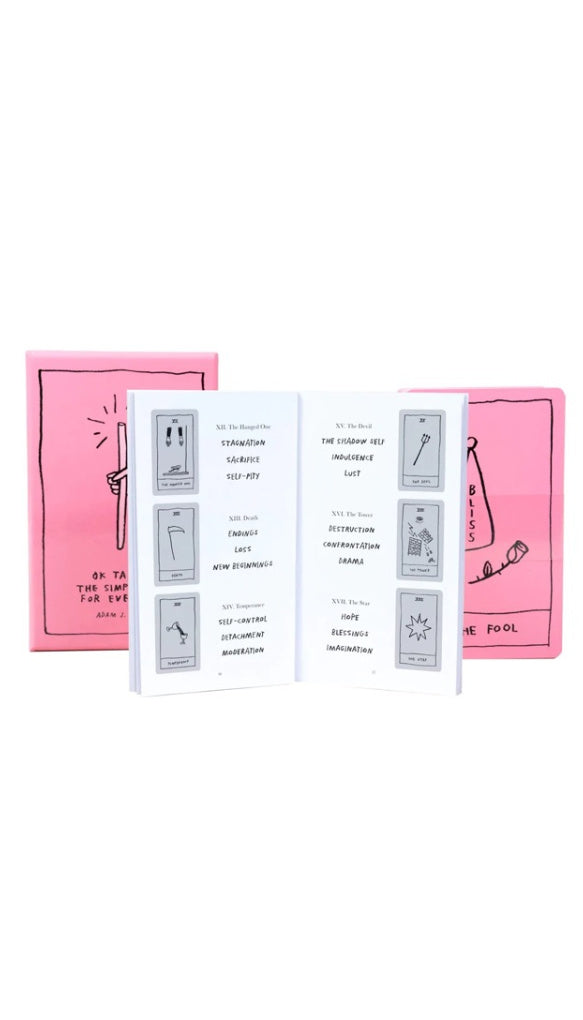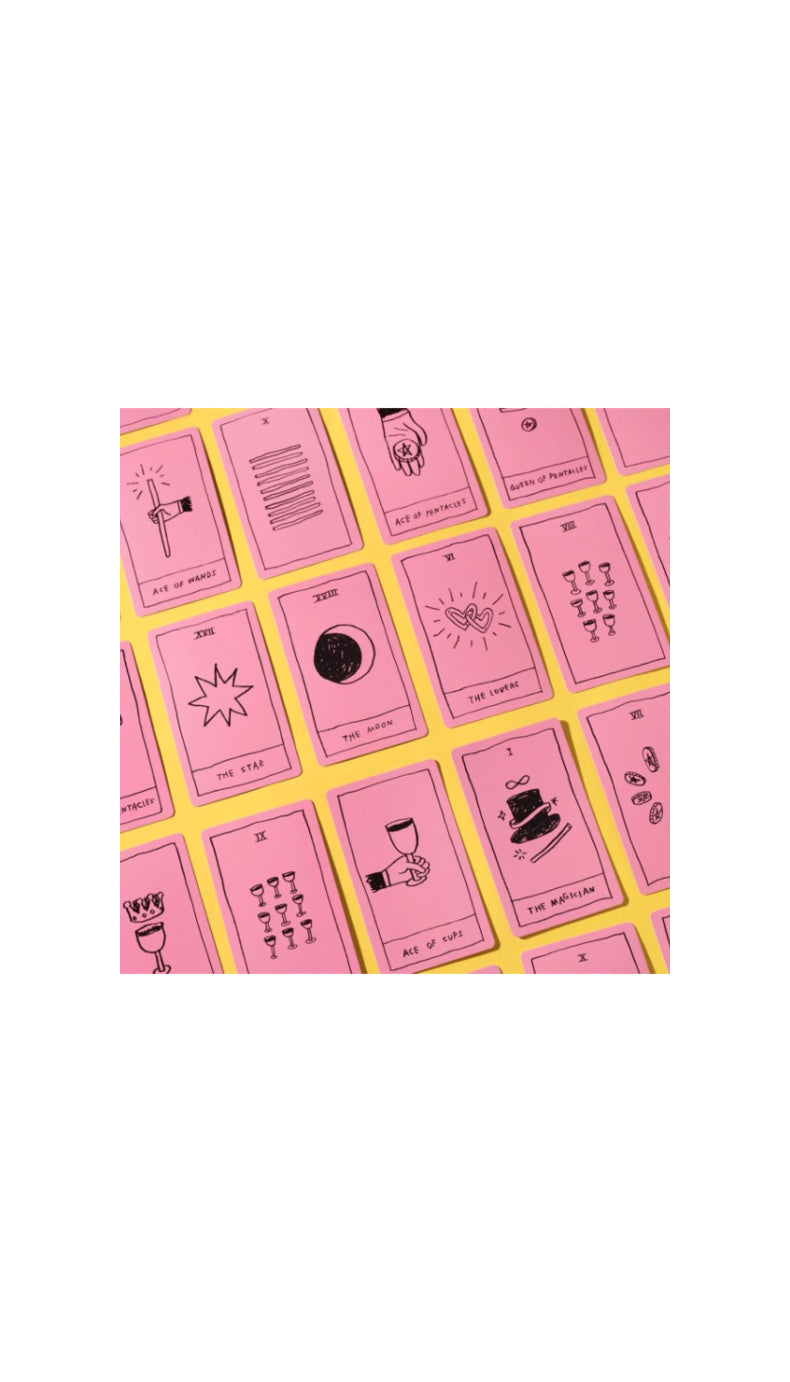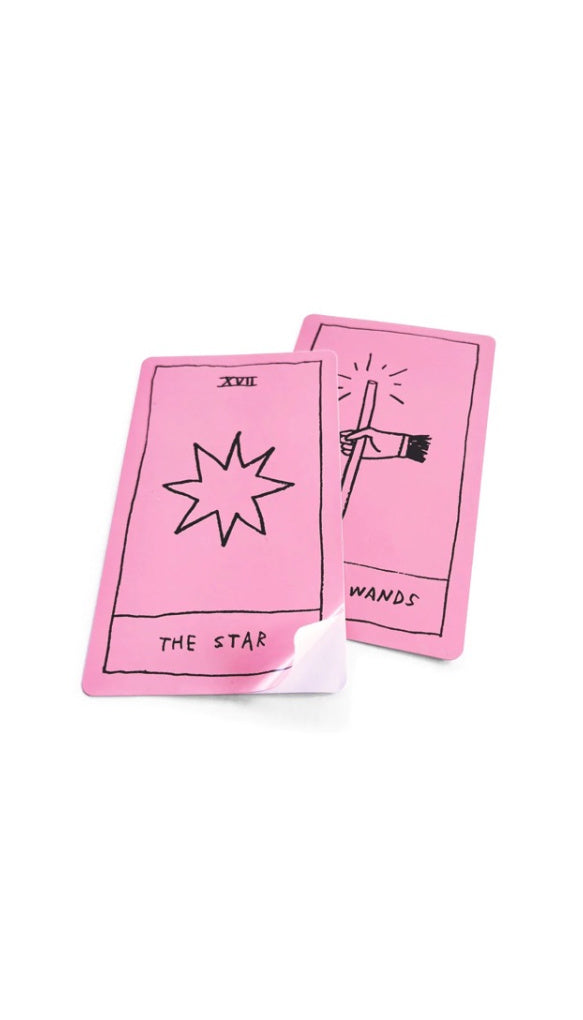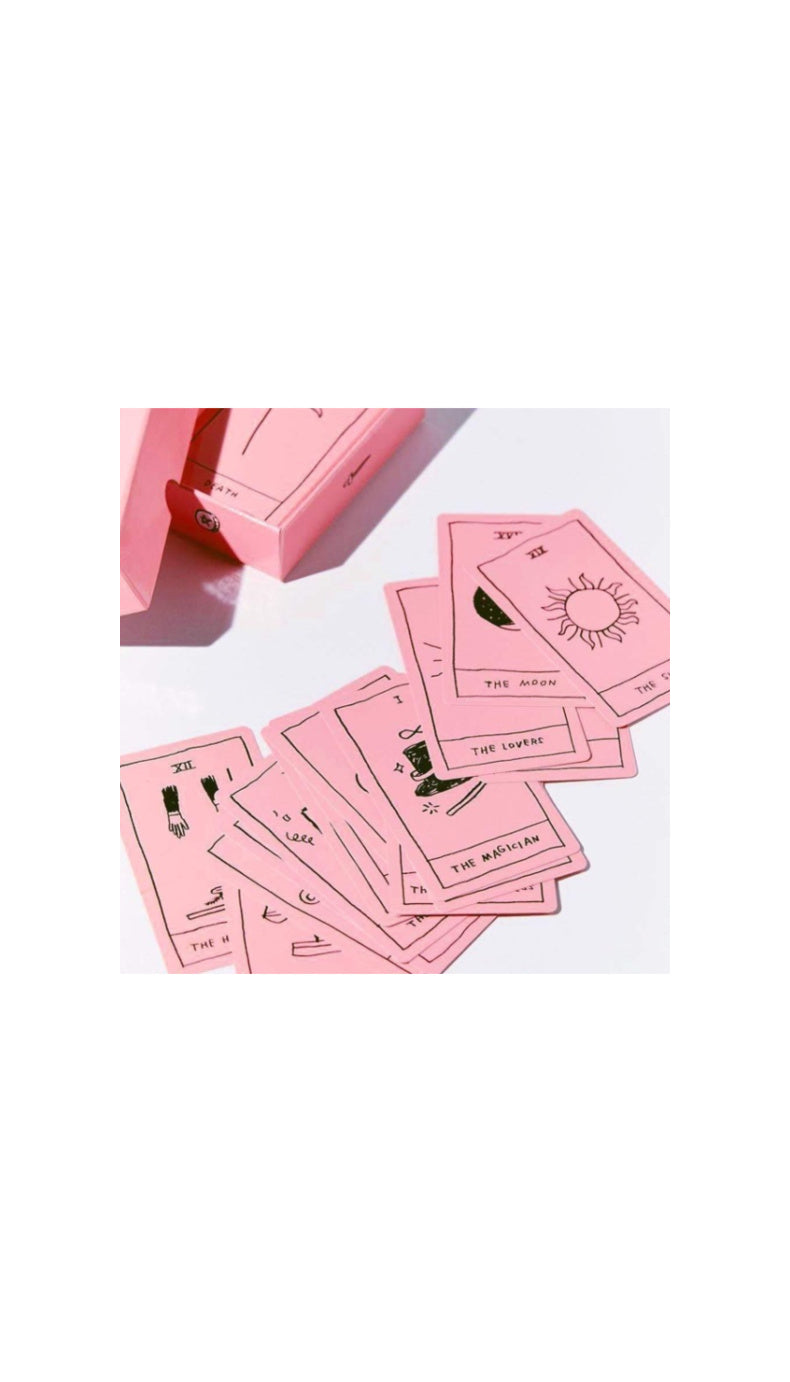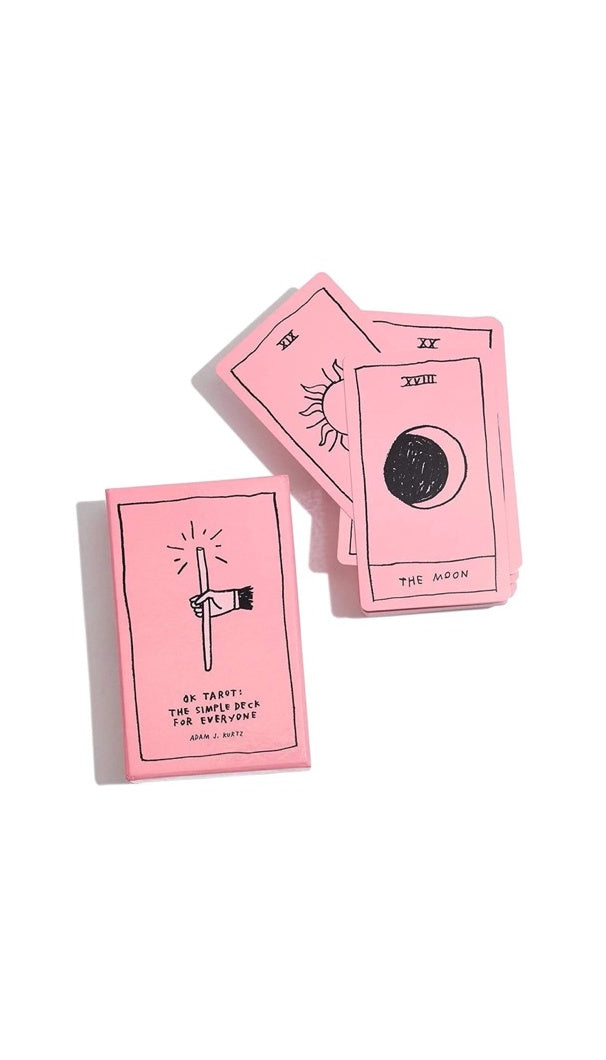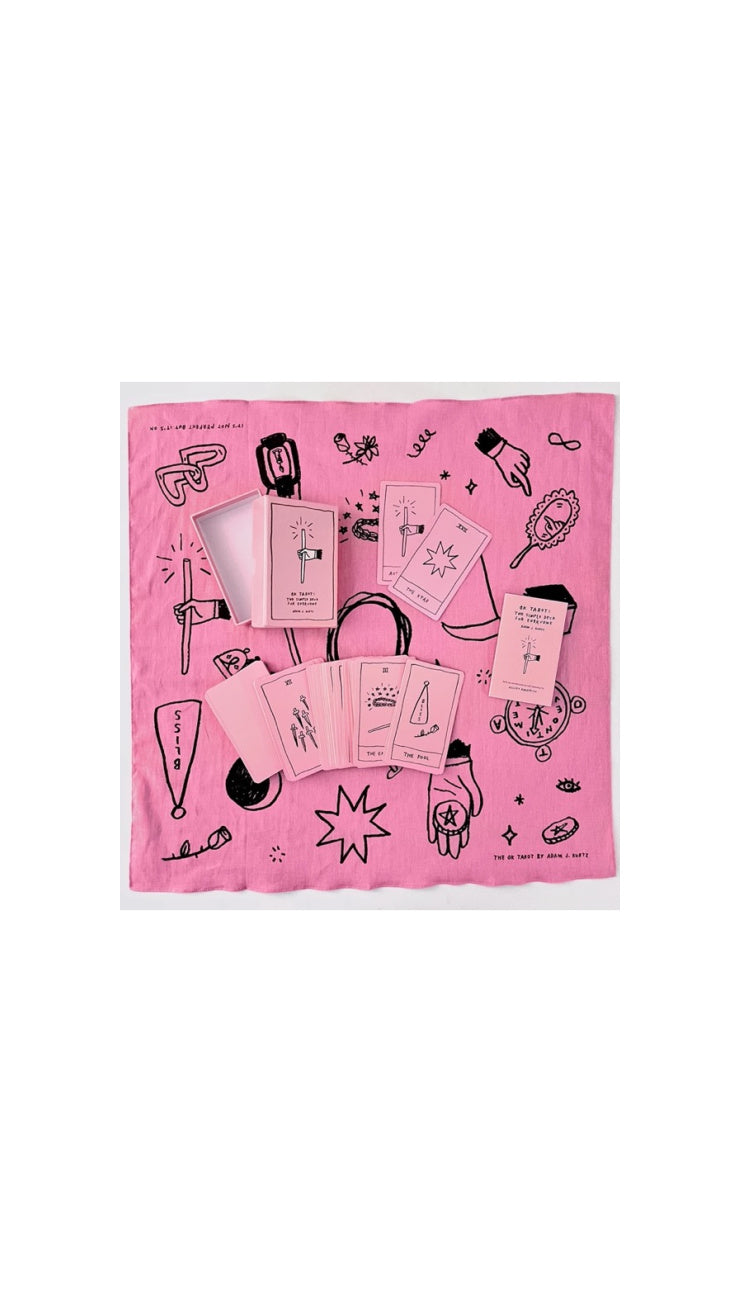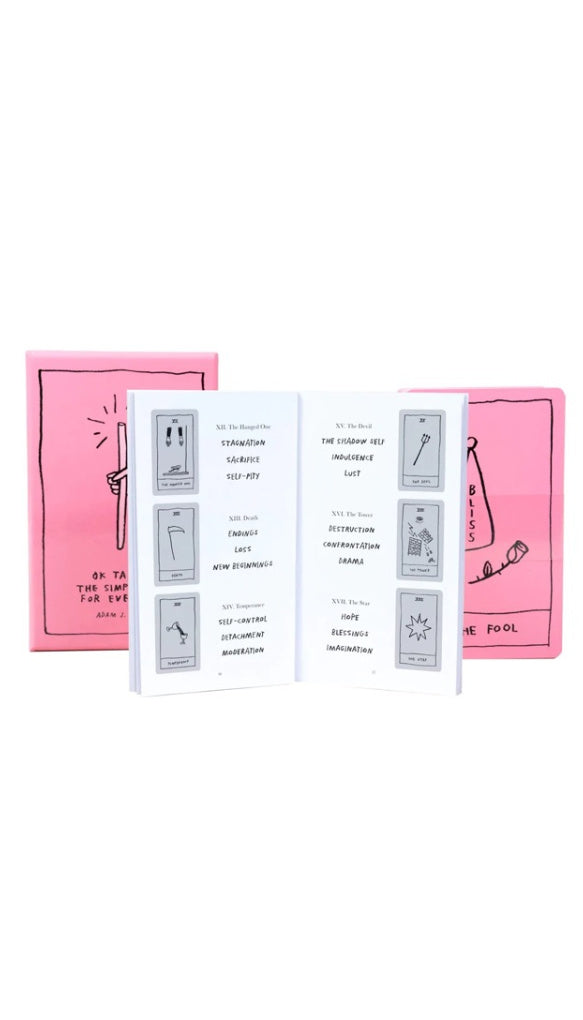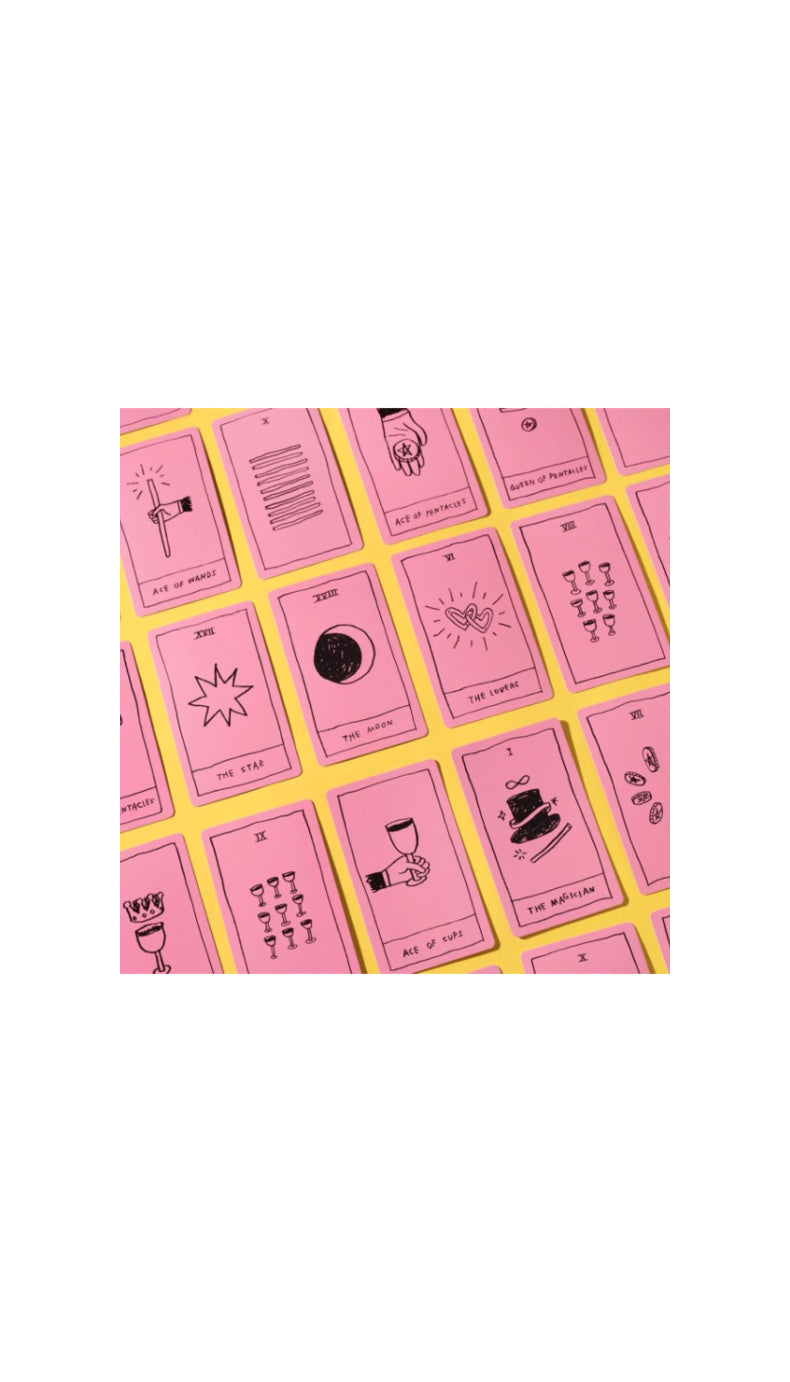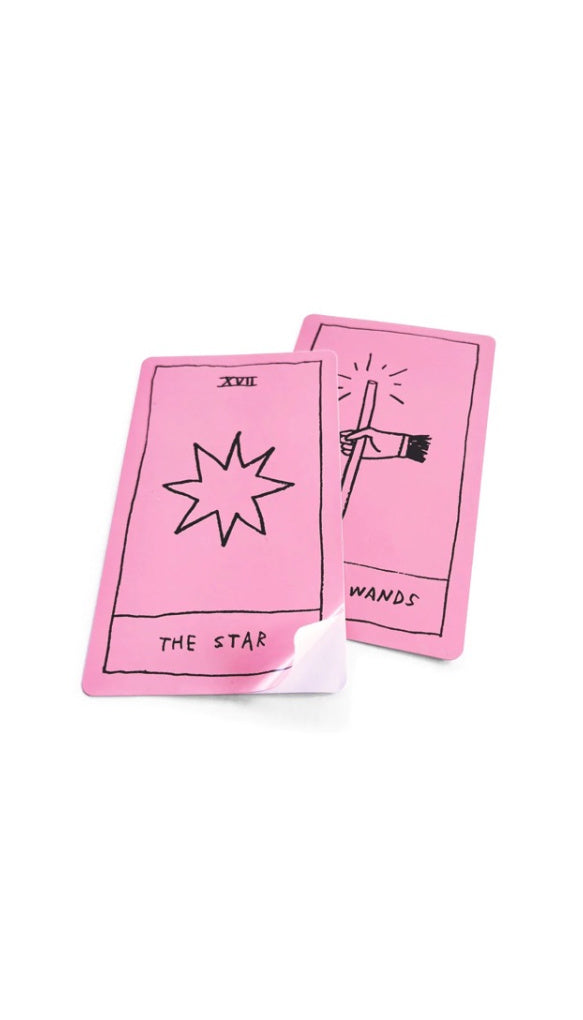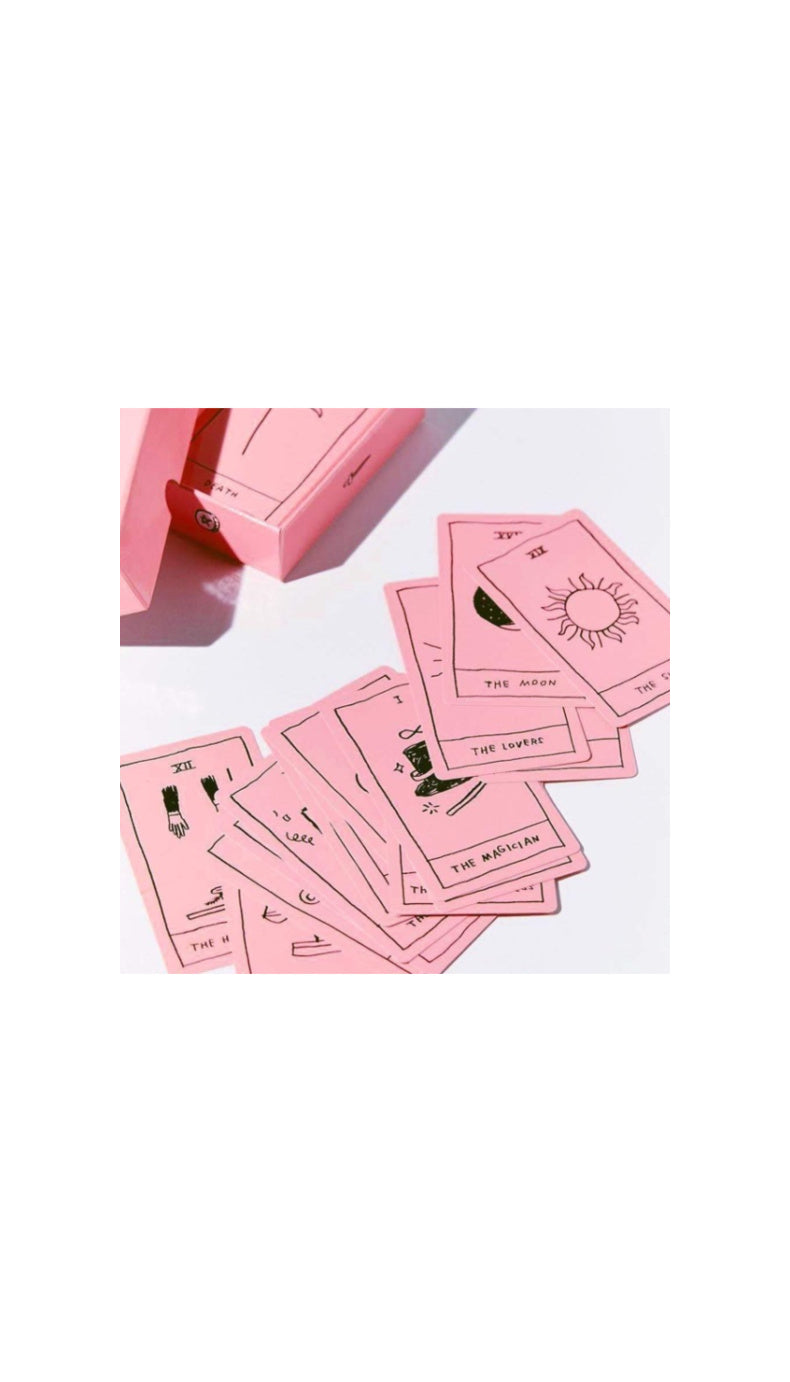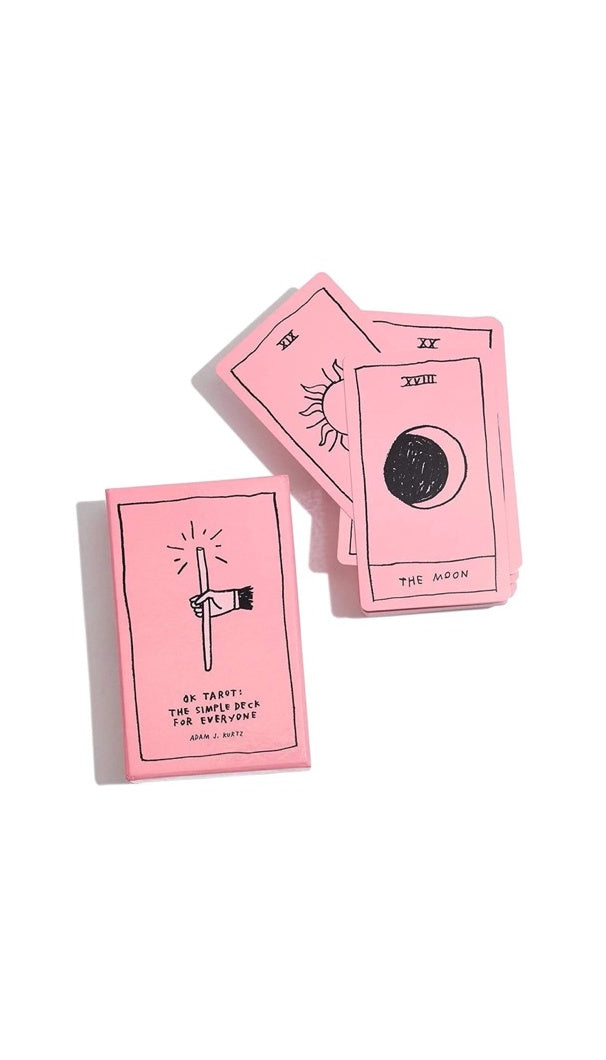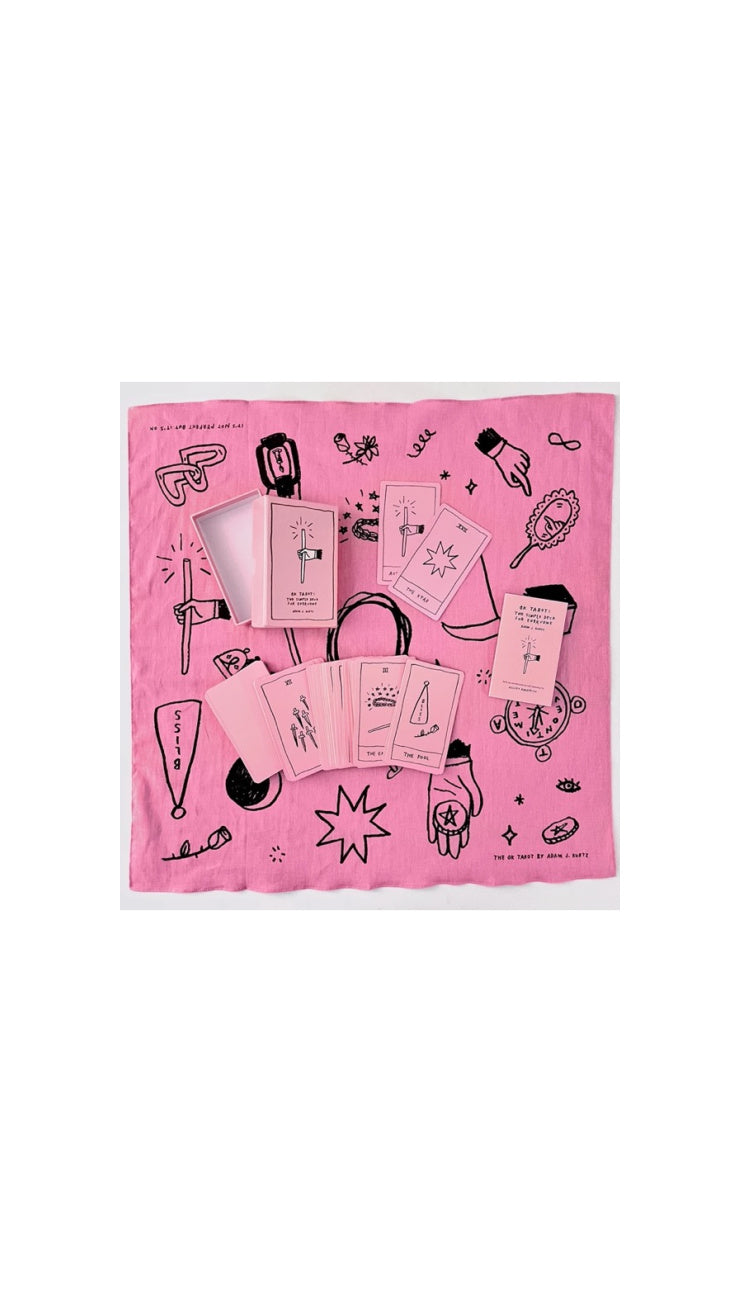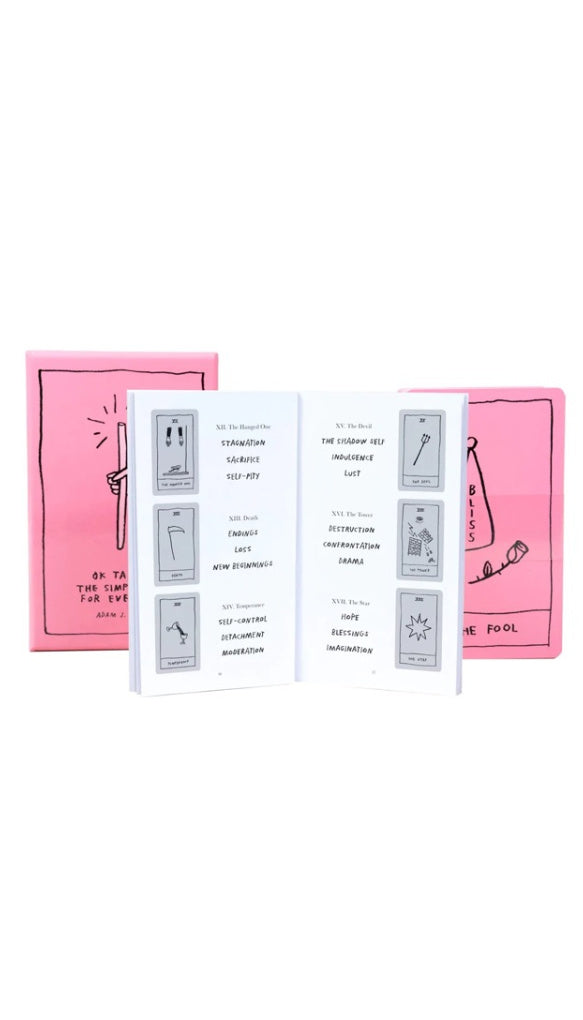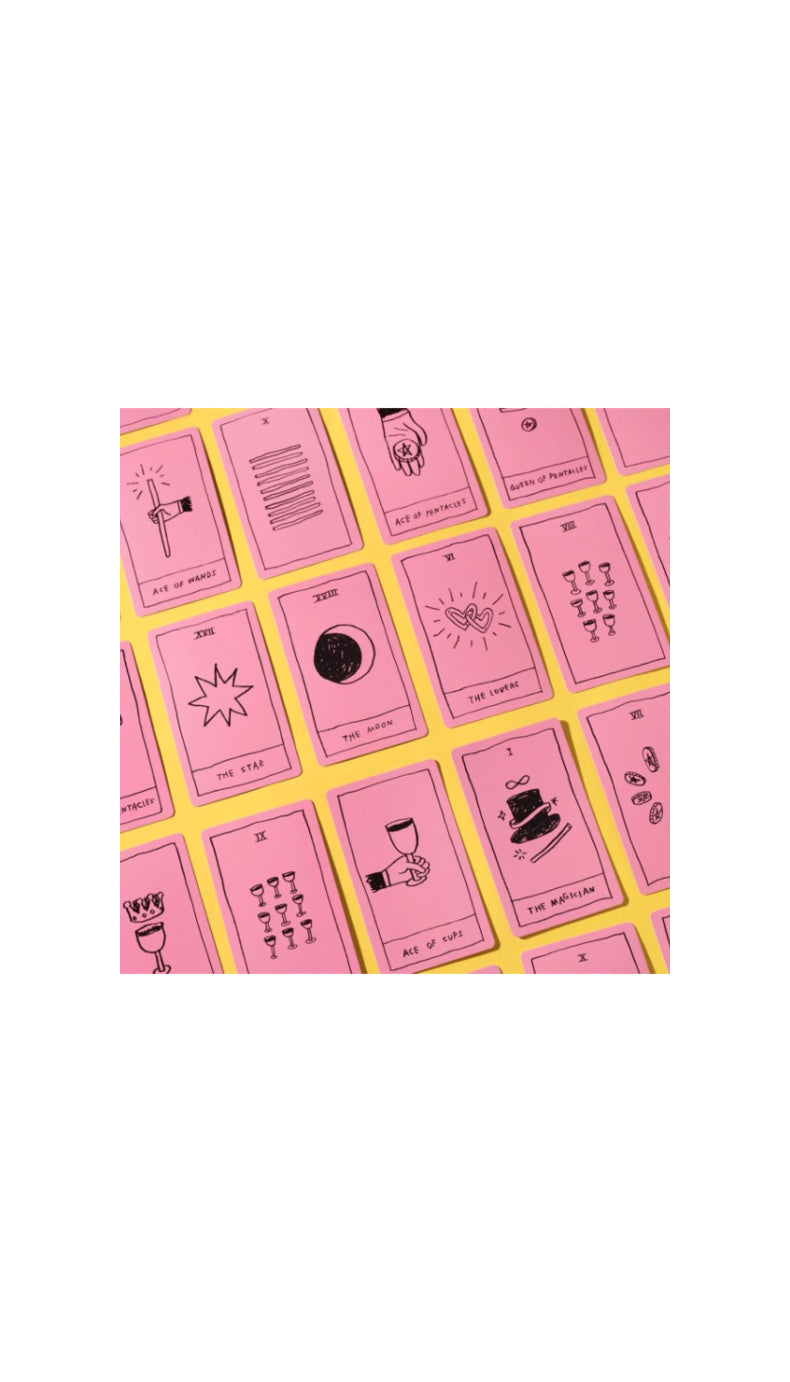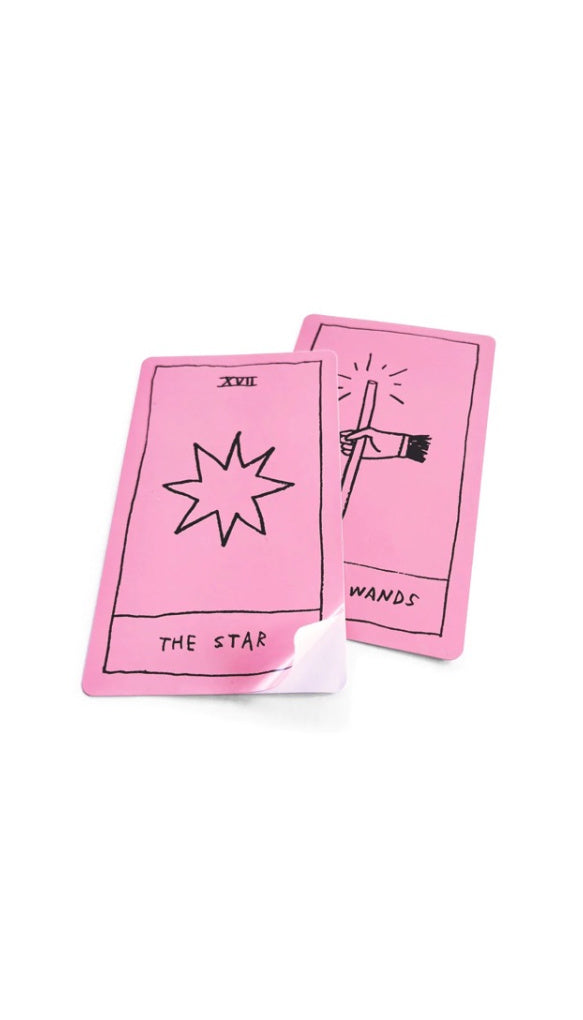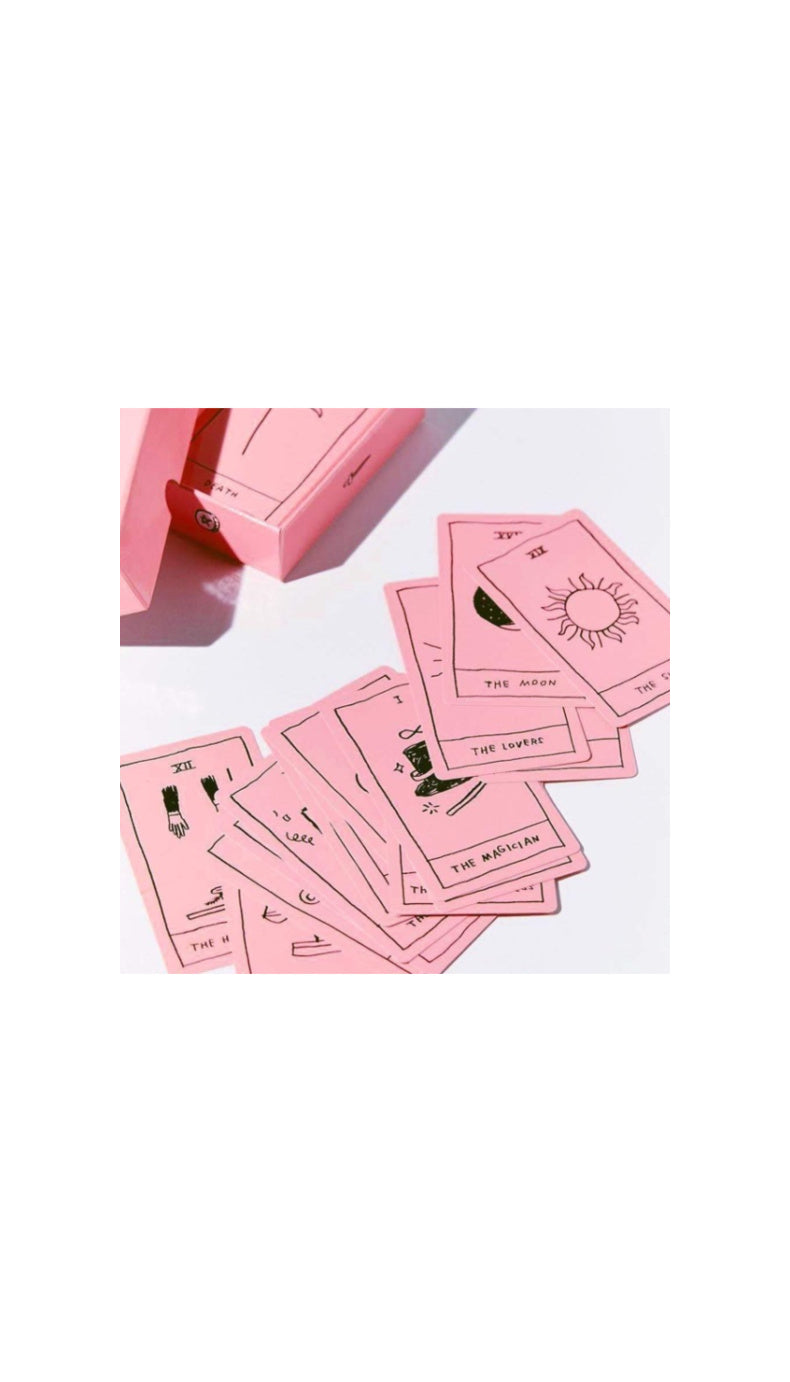 OK Tarot
"Adam J. Kurtz wants you to feel better about yourself. About the world. About the creative process." 
The OK Tarot deck is an inclusive deck that's open to interpretation. "OK" illustrations offer a fresh perspective (and no spooky dead guys!) so anyone can find themselves represented within. "Brimming with hope and good energy, this deck avoids depictions of race, religion, or gender to help YOU focus your intention, find clarity, and remember that even if things aren't perfect, they're still going to be OK."
Hand-drawn and very pink, the OK Tarot deck features simple illustrations of the major and minor arcana by artist and author Adam J. Kurtz. Created for beginners and enthusiasts alike, this deck brings a sense of playful lightness to your readings and will help spark conversations and spiritual connections (with others and within yourself).
Details:
78 standard cards
48-page introduction booklet with interpretation guide for each symbol
two bonus stickers